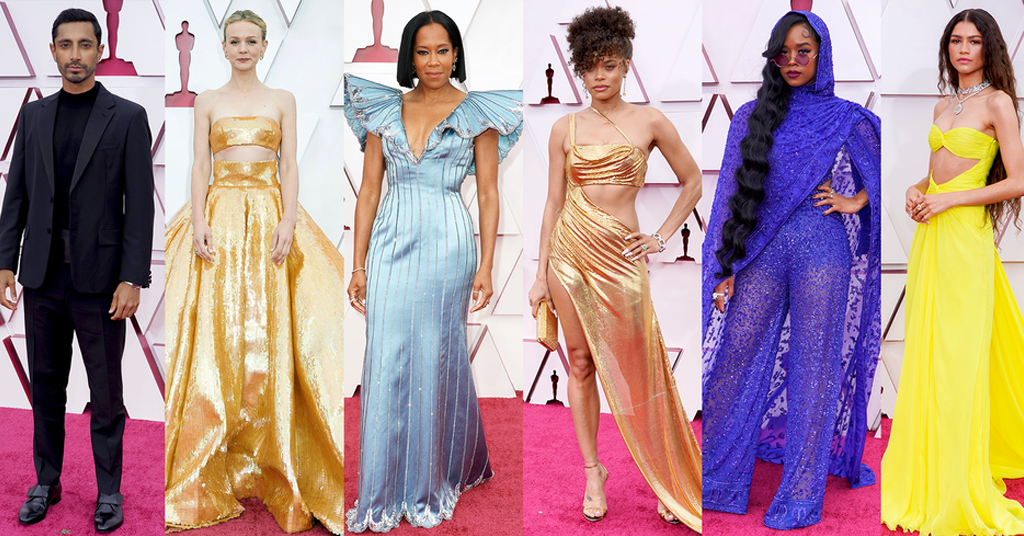 Photo From: Getty Images
Finally, the potent dose of Hollywood glitz we've all been waiting for. Unlike most award ceremonies that have taken place this year, the Academy organized this year's awards face-to-face, intimately. An entirely in-person event conducted at multiple venues to adhere to COVID-19 safety precautions, they brought out the stars in a way we haven't seen in more than a year. The night's nominees and presenters all went the extra mile. The looks glittered, thanks to the handcrafted details designer ateliers put into each piece and the trend toward high-gloss style. Check out our favorite looks from yesterday's award night.
The Best-Dressed Stars at the 2021 Academy Awards
Buyandship provides consolidation services for a large number of overseas online shopping users to solve the problem of expensive international direct shipping costs. Shop your favorite Oscar looks with BNS!
Free PHP 50 Shipping Credits For Your First Shipment!Register now: http://bit.ly/2GGZhPX
---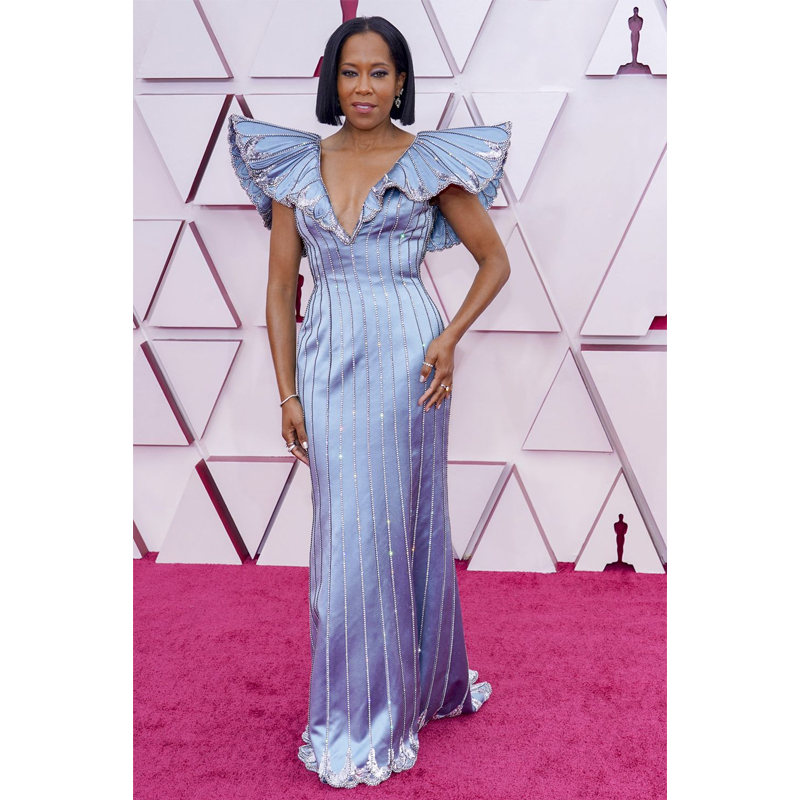 ► Regina King in Louis Vuitton
It's such a Regina King sort of flex to show up at the Oscars in a year when you're not nominated (but definitely should have been) in a gown that could quite reasonably be placed on the list of Greatest Oscar Gowns of All Time. Louis Vuitton wings? We are here for it! The One Night in Miami director kicked off the ceremony by strutting through Union Station, clearly feeling her look and projecting confidence, power, and drop-dead stunning elegance.
🌟Mother's Day Gift Ideas
🛒Go Luis Vuitton Canada
---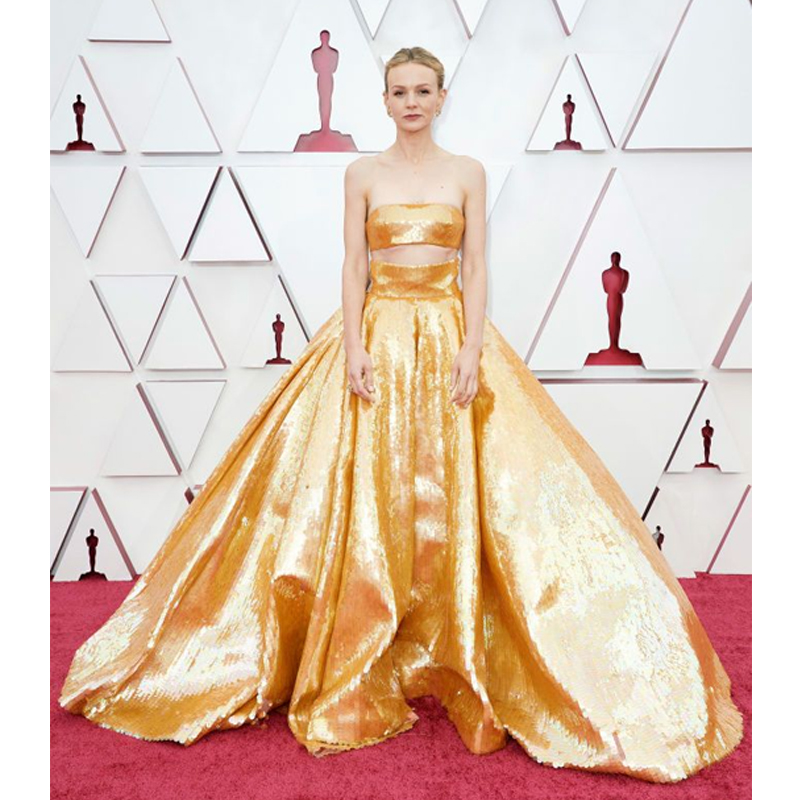 ► Carey Mulligan in Valentino Couture
After a string of subdued, neutral gowns during awards season, the Promising Young Woman star and Best Actress nominee stunned and surprised us by stepping out onto the red carpet in a head-turning metallic gold ensemble with a huge skirt and bandeau top.
🌟Clearance Sale Up to 70% OFF
🛒Go to Valentino | Yoox HK
---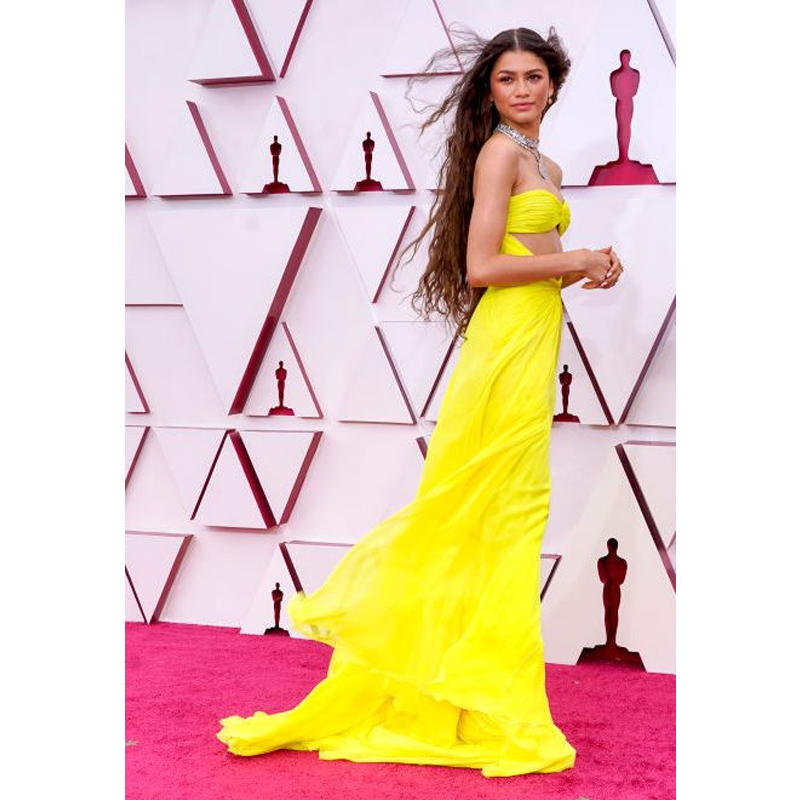 ► Zendaya in Valentino
Trust Zendaya to make a statement and show up looking like no one else there. If you're not at the Oscars to pick up a trophy for yourself, it's a chance to loosen up, have a little fun with the night, and maybe serve a hot look that keeps all eyes on you. We love the light, flowy feel, the gorgeous yellow color, and the beachy waves of her hair. It's a look for standing in front of a wind machine and of course she worked it to its full effect.
🌟 Clearance Sale Up to 70% OFF
🛒Go to Valentino | Yoox HK
---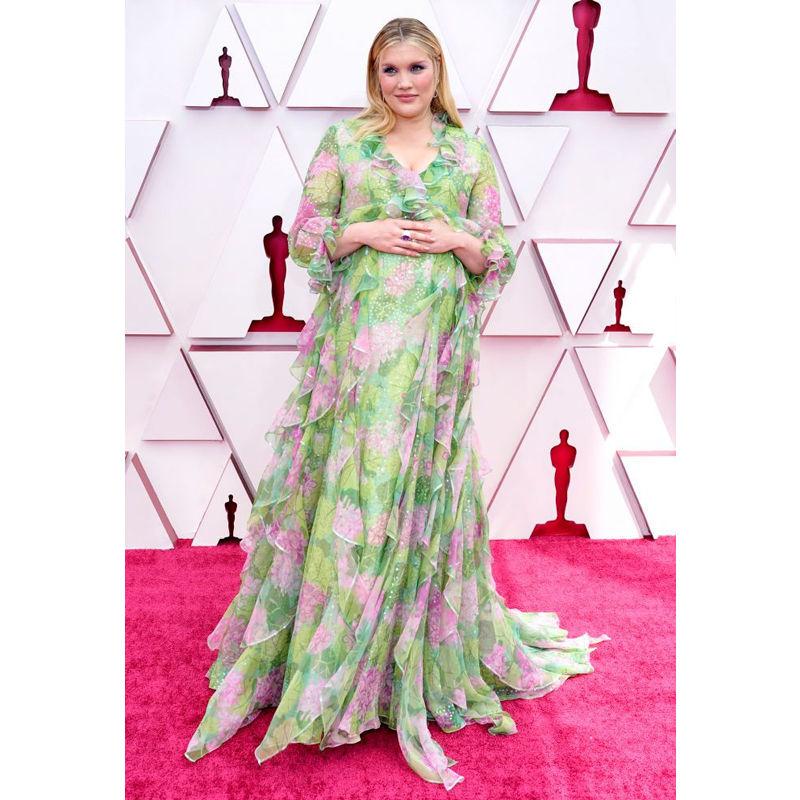 ► Emerald Fennell in Gucci
The Promising Young Woman writer/director charmed everyone with her speech, her adorable personality, and a dress that couldn't have suited her better. She seems to like these flowy, girly gowns a lot since she's been wearing them through awards season, but appropriately, this is the best of the lot.
🌟 Free Shipping | Mother's Day Gift Ideas
🛒Go to Gucci Italy
---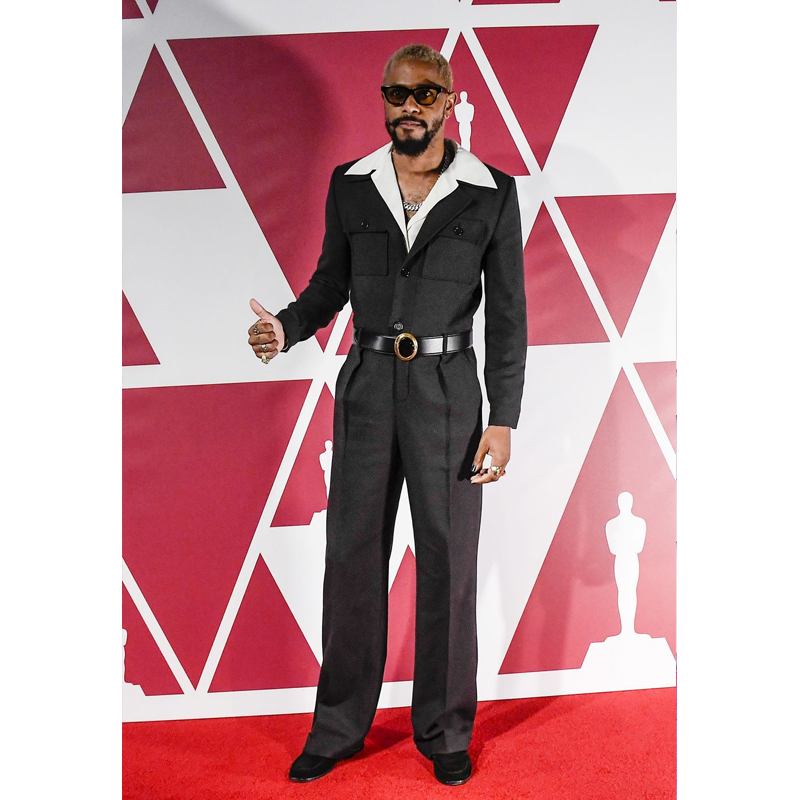 ► Lakeith Stanfield in Saint Laurent
We've been saying for years that male stars need to stop dressing like lawyers and butlers on the red carpet and start dressing like the artists they are. Several of the history-making male nominees showed up in stunners, but the Judas and the Black Messiah star and Best Supporting Actor nominee took us back to the disco era in this incredibly cool jumpsuit custom made for him.
🌟Select Saint Laurent Styles Up to 70% OFF
🛒Go to Saint Laurent | Yoox HK
---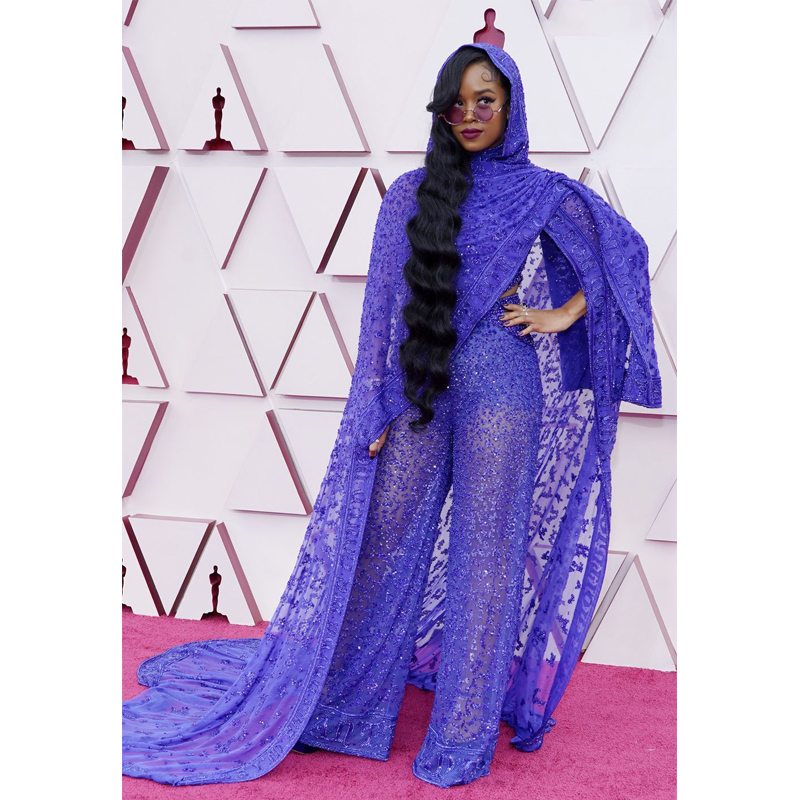 ► H.E.R. in Peter Dundas
At the risk of sounding grammatically unfortunate, H.E.R. always shows up in a look that turns heads by being unforgettably unique. Not only does this dramatic cobalt blue hooded cape paired with round purple shades remind us of Prince, but it features the lyrics of her Oscar-nominated song from Judas and the Black Messiah, "Fight For You." Stylish, unforgettable, iconic, and a fantastic bit of self-promotion to boot.
🌟Flash Sale Up to 40% OFF
🛒Go to Dundas Fashion Site
---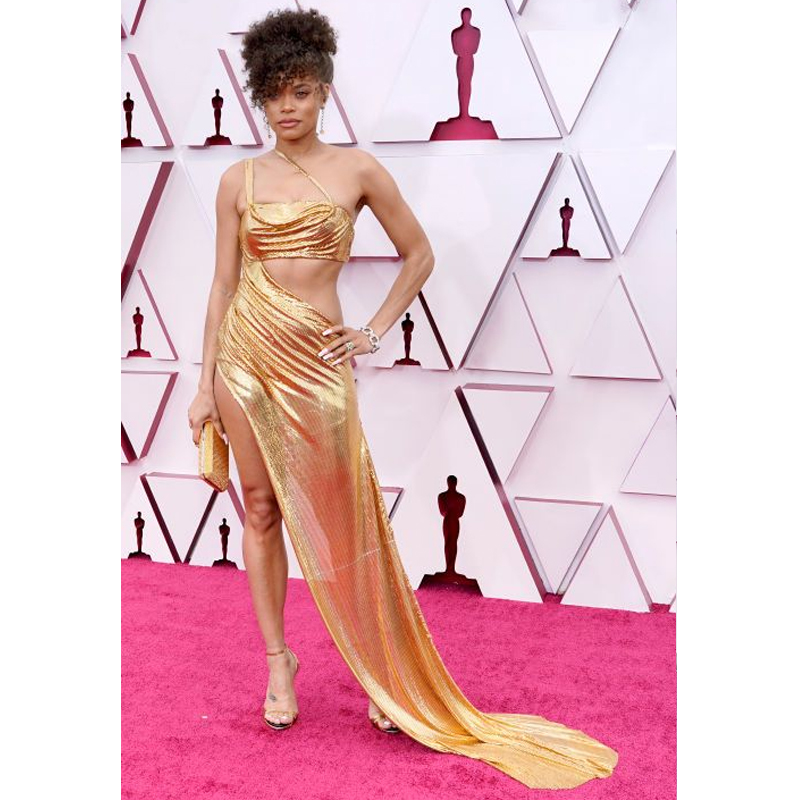 ► Andra Day in Vera Wang
To win the Oscar, one must become the Oscar. Gold gowns on Oscars red carpets are as old as…well, Oscars red carpets. But the star of The United States vs. Billie Holiday updated that standard with the hottest trend of this year's ceremony, a massive cutout that gave the look a much sexier and less formal feel.
🌟Up to 70% OFF Select Items
🛒Go to Farfetch UK Vera Wang
---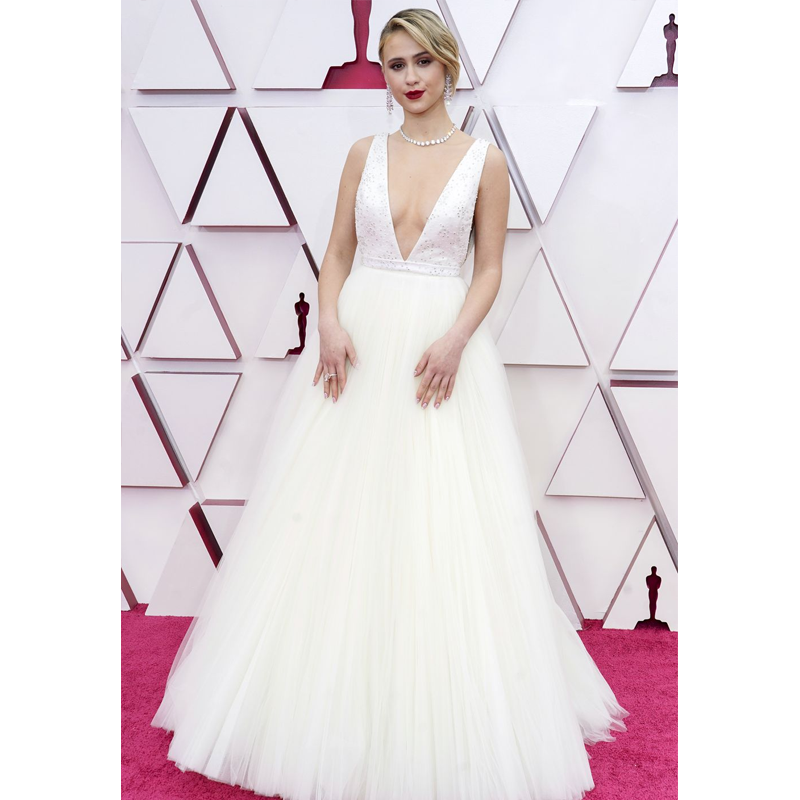 ► Maria Bakolova in Louis Vuitton
Bakalova has gone for soft and romantic gowns throughout award season, leading up to a custom Louis Vuitton gown for the Oscars, at which she is nominated for Best Performance by an Actress in a Supporting Role. We only have 2 words for her outfit: Fairy Tale.
🌟Mother's Day Gift Ideas
🛒Go to Louis Vuitton Canada
---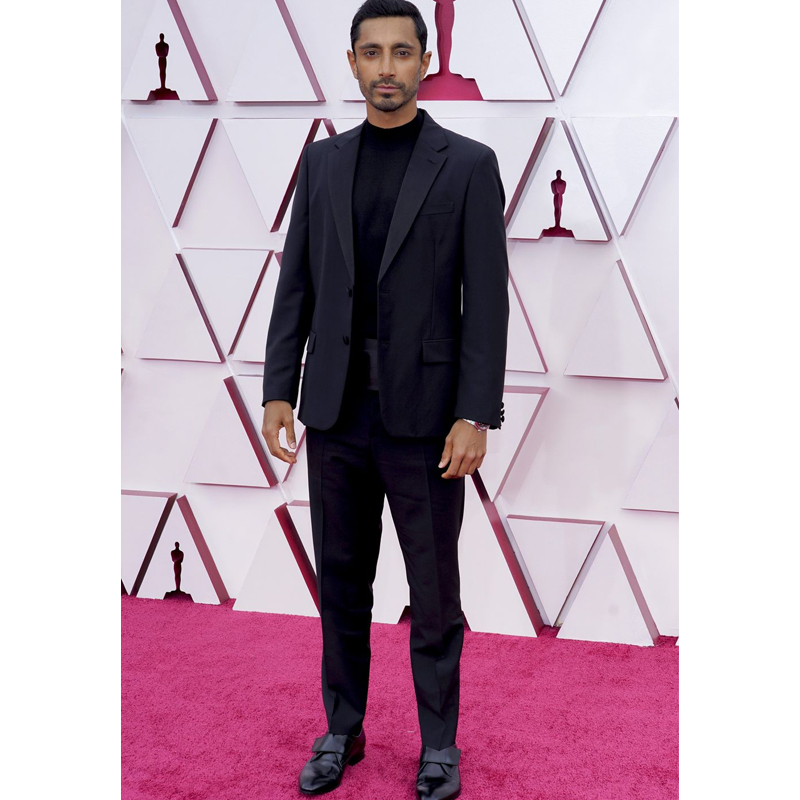 ► Riz Ahmed in Prada
Nominated for his performance in the film Sound Of Metal, Riz Ahmed looked charming as ever in an all-black Prada suit~ offering up a more modern, slightly minimalist take on a classic suit.
🌟Sale on Select Prada Up to 63% OFF
🛒Go to Prada | Yoox HK
---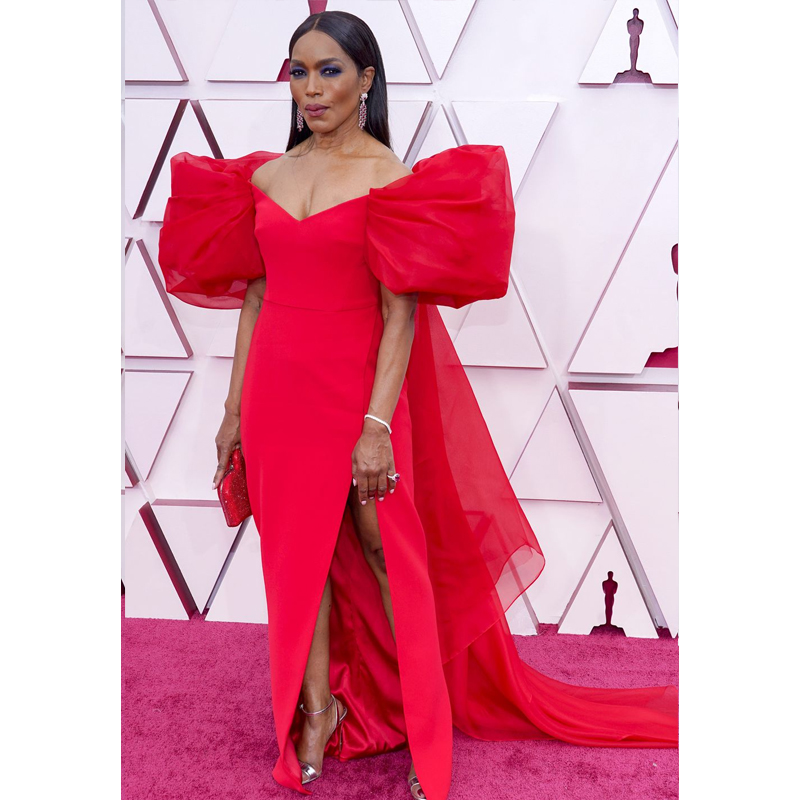 ► Angela Bassett in Alberta Ferretti
If there's one thing Angela Bassett knows how to do, it serves a highly dramatic look. There are, of course, other things she knows how to do, like give incredible acting performances or just stand around being fierce, but in terms of knowing how to step out in something that keeps all eyes on her, this bold red gown with angel wing sleeves can't be beaten.
🌟Select Alberta Ferretti Up to 70% OFF
🛒Go to Farfetch UK | Alberta Ferretti Evening Dresses
---
Note: We hope you loved the Oscar article we published! We do not own any of the pictures above. All credits are due to the respective sites mentioned. The entire article is in reference to Cosmopolitan, images, and words are slightly changed to fit the blog's format and content.