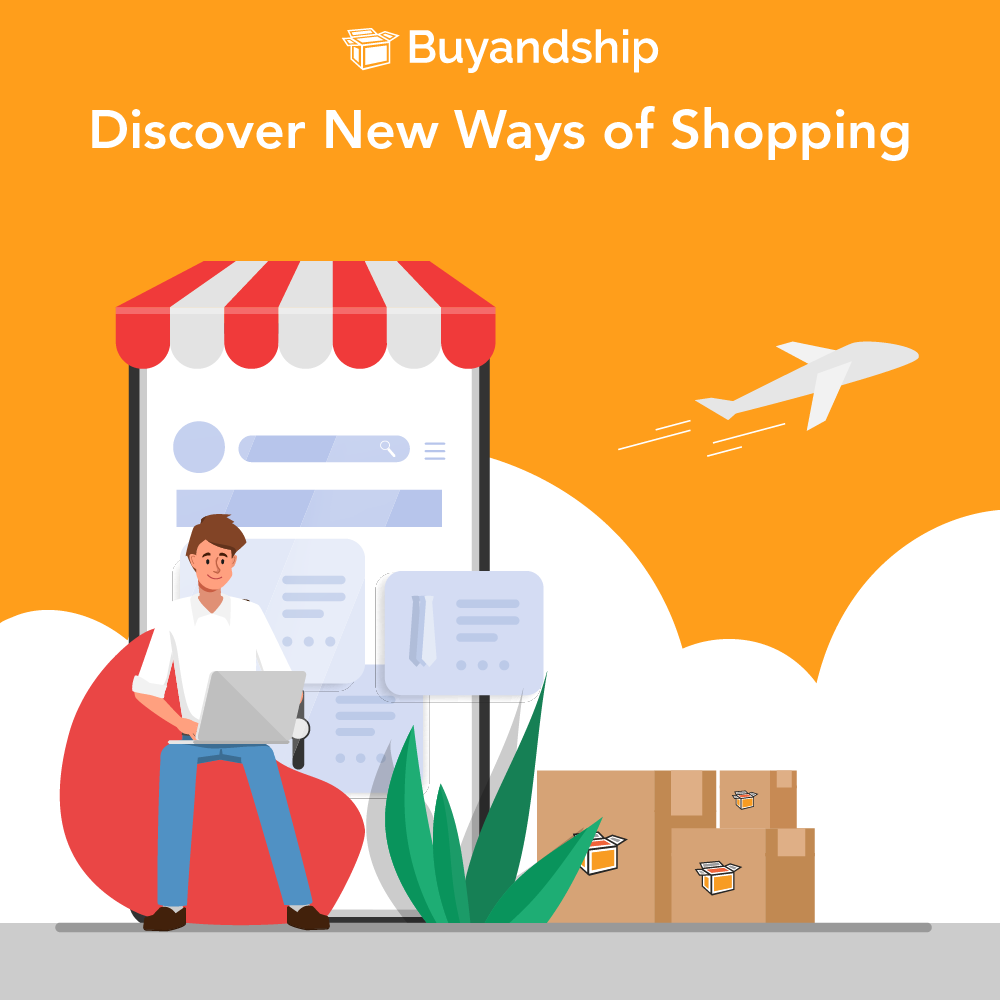 Ever thinking of buying exclusive goods abroad on popular e-commerce sites like Amazon, WeVerse, Taobao, Walmart, or Old Navy but it's either they don't ship to the Philippines or if they do, international shipping fee costs like crazy? We're glad you found us because we are here to give you a solution.
Whether you're looking for fashion apparel, cosmetics, personal care, or home items exclusively on any of the 12 locations we cater to~ save more money when you buy them directly via Buyandship PH! Why limit your online shopping gaming in the Philippines if we can offer you worldwide online shopping deals right at the end of your fingertips. Scroll down to learn more about cross-border e-commerce transactions!
Discover New Ways of Shopping with Buyandship!
Buyandship provides consolidation services for a large number of overseas online shopping users to solve the problem of expensive international direct shipping costs. Shop Your Favorite Products Worldwide with BNS!
Free PHP 50 Shipping Credits For Your First Shipment!Register now: http://bit.ly/2GGZhPX
---
---
What is Cross Border E-Commerce?
Cross Border E-commerce is a phenomenon that is gaining huge momentum as customers (like YOU) have demands on purchasing products all over the world. Remember the days when you always window-shop online on your laptop or mobile all over the world and wishing there was a way for you to ship straight to your doorstep in the Philippines? Many international online stores either do not provide international shipping or their international shipping fee may be even pricier than the actual product itself. This is where we come in! Please watch our introduction video of Buyandship Philippines.
---
How Buyandship Empowers YOU To Shop Worldwide?
If you heard of e-commerce platforms abroad like Amazon, Walmart, Taobao, WeVerse, eBay, and More~ you probably know that they mostly deliver across their origin country and if they do ship to the Philippines, expect a HUGE shipping fee that can level with the product that you want to buy (sometimes even more expensive)
This is where a freight forwarding company like us, Buyandship Philippines, can help you. We have created a solution for YOU to buy online products abroad without paying an expensive shipping fee. We have established a network of warehouses in 12 locations worldwide~ U.S., U.K., Japan, South Korea, Indonesia, Australia, Italy, Thailand, China, Taiwan, Canada, and Hong Kong. So now all you have to do is start an account with us, get your warehouse addresses, and begin shopping online.
Simply put, you can now shop on thousands of online stores abroad, send it to any of our 12 Warehouse Locations, and then we will forward it to your home in the Philippines for the lowest shipping rate. Easy, right? Scroll down if you want a more elaborate explanation of how we work.
---
Step-By-Step Guide on How to Use Buyandship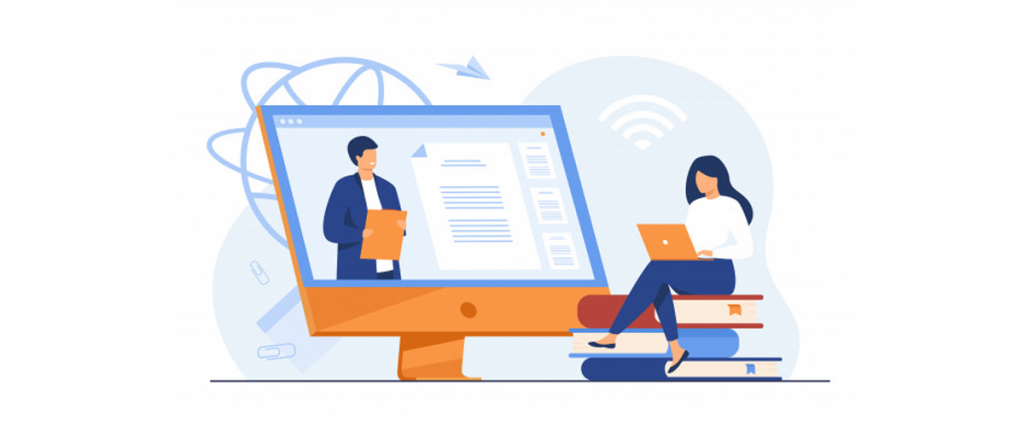 1. Register as a Buyandship member
What you'll need is just your name, email address, PH mobile number, and some personal information. Upon your registration, you will get a unique member ID which also serves as the identification of your parcels during the shipping progress.
Reminder: If you do not have the verification email, please check the spam or junk mail folder.
2. Fill in the shipping address and let us ship for you
Keep in mind the items under the "Prohibited Items Catalog" before shopping. Fill in our overseas warehouse address as your shipping address and your name and member ID as the receiver during the checkout.
3. Declare your shipment
Reminders: Any declaration completed after the parcel arrives at our overseas warehouse may delay the shipping time. Any parcels without declaration or with misleading information in the declaration will affect the arrival time at the Hong Kong warehouse and its shipping progress to the Philippines. Any false statement in the declaration may affect the insurance claim of your package.
4. Consolidate your shipment
Reminders:
When your parcels have arrived at the Buyandship Hong Kong warehouse, if you have any questions regarding the chargeable weight, please contact us before you pay the delivery fee. Any unpaid parcels will not be sent out from our Buyandship Hong Kong warehouse. Those parcels can be stored at our Hong Kong warehouse for 21 days for FREE, and afterward, there will be an overdue storage fee. For the details, please refer to the "Pricing" section.
5. Collect your goods
Usually, home delivery to your address takes about 3-5 days for Metro Manila, 5-7 days for non-Metro Manila, and 8-14 days for a remote service area. However, it may take a little longer due to the virus situation and/or during huge sale events.
Reminder: In the case of Customs inspection, the time of delivery may be delayed. Please be patient. The unpaid shipment will not be sent out from our Hong Kong warehouse.
---
Testimonials & Reviews: Is Buyandship a Legit Company?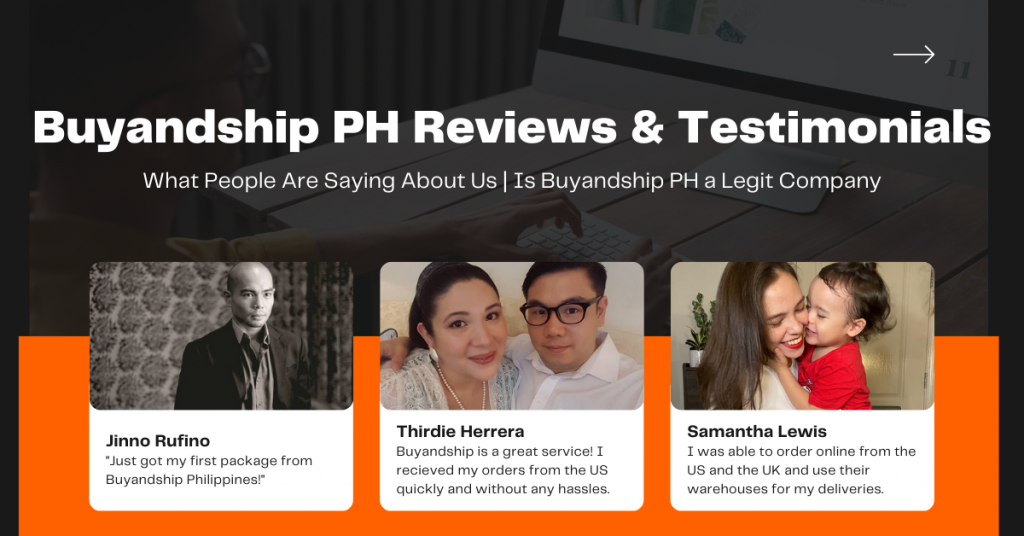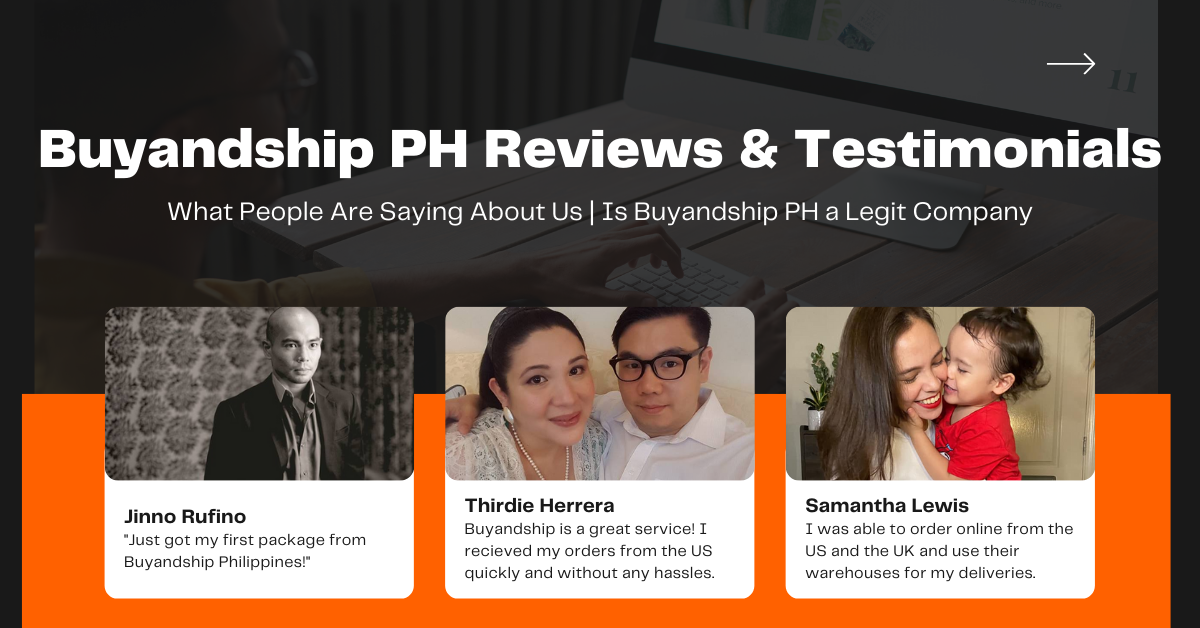 One of the most googled Buyandship PH questions is if we are a legit service company. And what better way to prove that through Buyandship Reviews and Testimonials written and published by our ACTUAL members. Check out what they are saying about our service and don't forget to join our Official FB Group with around 2,000 testimonials! Whether you're looking for product and brand inspiration for your next overseas online shopping or simply want to verify our legitimacy before trying our service: we have an active community to support and guide you through the whole BNS Process. Check out a few of our favorite testimonials on the other blog listed below:
---
See a pricing calculator and parcel restrictions below. No bulk shipments 10 units max per shipment.

If you choose Php 380 / lb DDU option, Please note if above Php 10k there are PH customs clearance fees separate from our shipping fee that is paid to local courier either COD or bank transfer, and sent to your home. If Php 10k or below then just our shipping fee 🙂
To enjoy no duty and tax, you need to checkout from HK under Php 10k total value of shipments regardless of how many shipments, then TRACK until it passes PH customs, then send the next batch.
If you choose Php 620 / lb DDP pricing option it is inclusive of duty and tax. See below step by step 🙂
It's also worth noting that each household member's name can create their own account to enjoy each Php 10k under
---
➡️ Learn how to purchase your favorite products from other sites using Buyandship
---
Looking for a community that can relate to your Buyandship Experience with great deals every day to inspire your next overseas shopping? Join our official Facebook Group now. See you there!

---
Is this your first time using our Buyandship service? Here are a few things you should know:
A flat fee of Php 380/lb Delivered Duty Unpaid or Php 620 / lb Delivered Duty Paid will be charged for overseas shipment whether it is from our USA, Canada, UK, Japan, Korea, Australia, Indonesia, Italy, Thailand, Hong Kong, China, or Taiwan warehouses. All the same rate! With a few easy steps, your product purchases will be delivered to you in no time.
SIGN UP NOW to gain access to our overseas warehouses, and get FREE PHP 50 credit to use for your next shipping fee!
Here is a video tutorial on How to Sign up with Buyandship.