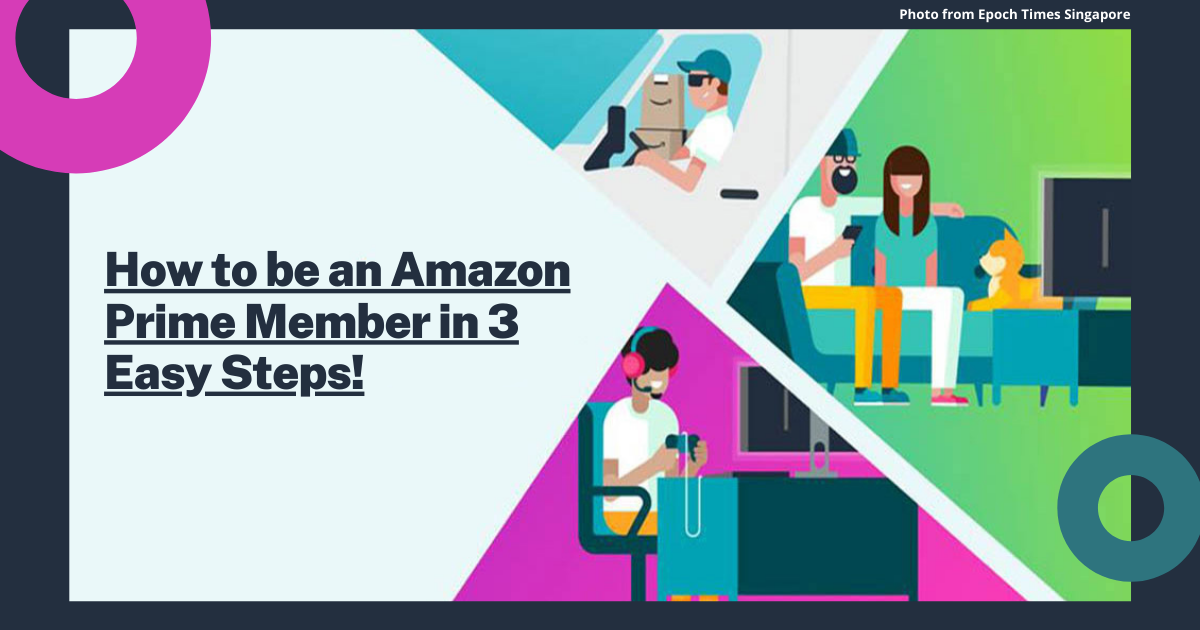 As you all know, the United States Amazon Prime Day is on sale for 48 hours. For those of you who want to grab the best deals, you really need to fight for every second! But let's re-track: What is Prime Day? It is Amazon's annual "Price Reduction Day" event. Prime members can purchase more than 100,000 products at a discounted price~ their price reduction is more than Black Friday!

The Prime Day offer is only 48 hours, and it is only available to Prime members. If you are not a US Amazon Prime member yet, you can have a 30-day free trial for your first registration. The process only takes 1 minute! Here's a Step-by-Step Tutorial on how to be an Amazon Prime Member so, you can take advantage of Amazon's best deals and listings.
👉 Get PHP 50 Credits When You Sign Up and Verify Your Buyandship Account👈
👉Refer a Friend and Get PHP 50 Credits Each!👈
---
This year's event time has been extended to 48 hours, from June 21 – June 22, 2021.
THREE IMPORTANT STEPS TO AMAZON PRIME DAY
Shop for special products on Prime Day
(the discount is only 48 hours)
The free trial of the Prime account is only limited to 30 days. Remember to cancel your Amazon Prime Membership within 30 days
AMAZON US PRIME MEMBERSHIP TUTORIAL
Step 1: Log in to your Amazon account and click the following link to register. After entering the website, simply click "Start Your 30-Day Free Trial" Get to enjoy Exclusive Deals for Prime Members withing 30 days!
Step 2: If you have not made a purchase before and need to enter the relevant credit card information. Remember to fill in your Credit Card Address on the Billing Address (Not Buyandship US Address;) if you have entered the relevant information before, you can directly click Start My Free Trial to open it directly.

Step 3: Free Trial is only limited to 30 days. If you need to continue using it, the annual fee will be deducted from your credit card! So please remember to return to cancel your Prime Membership within 30 days!
KEEP UP WITH THE BEST DISCOUNTS ON AMAZON PRIME DAY
This year, Amazon promotes small e-commerce companies to support the ones who have been hit by the pandemic. Just like last year, it will launch a $10 voucher that can be used on Prime Day if you spend more than $10 at designated small businesses stores. Prime Day is exactly the working time on weekdays. For those who want to grab a limited time discount, you must not miss Amazon mobile apps. Shopping on mobile devices is the most convenient at any time. Previously, some products have been launched to place orders through the app, and you can enjoy more discounts. This year, a new "Watch this deal" function has also been launched, so that everyone can set an alarm for the products they are interested in. The discount will be pushed at the beginning of the Broadcast notification!