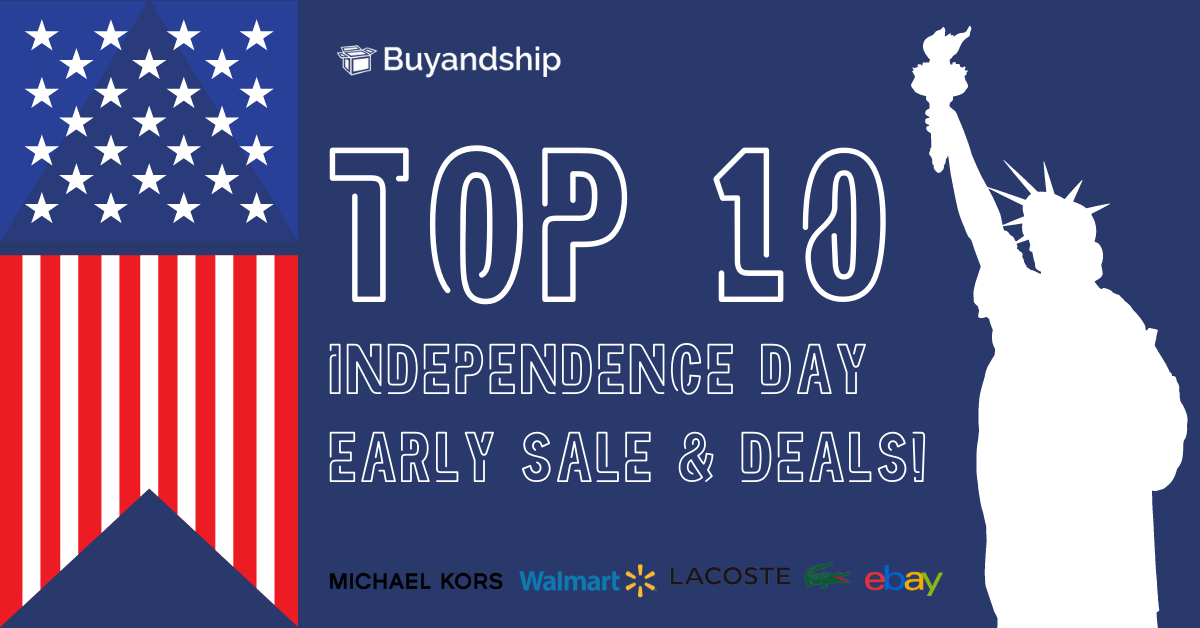 The best 4th of July sales this 2021 are on their way and, just as in previous years, the bargains won't just be happening on the day. In fact, there are a host of great deals and savings already surfacing now for you to take advantage of! As the celebration for US independence is near, hundreds of retailers lay massive savings for you, and we've collected the first top 10 brands with an ongoing Fourth of July Deal~ Enjoy!
Top US 10 Brands With Early Fourth of July Deals
Buyandship provides consolidation services for a large number of overseas online shopping users to solve the problem of expensive international direct shipping costs. Save Money This Independence Day Sale with BNS!
Free PHP 50 Shipping Credits For Your First Shipment! Register now: https://bns.is/3yaRYJk
---
Top 10 Brands with Early Fourth of July Deals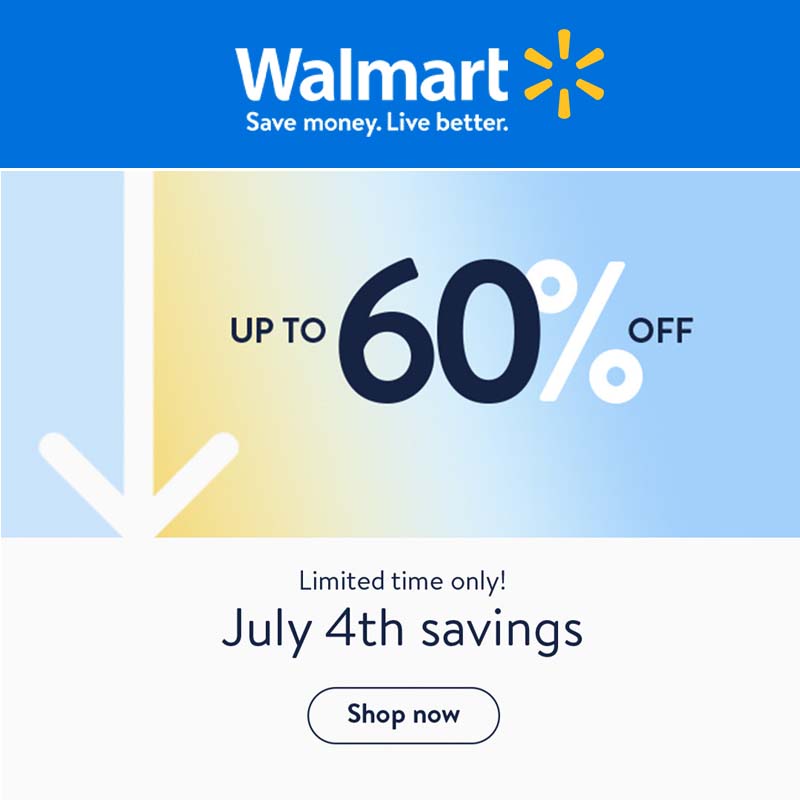 ► Walmart
Walmart is a single discount store with the simple idea of selling more for less. Many products are available on its official U.S. online store and its great deals, for sure, don't compromise its quality. That is one of the reasons why Walmart is always the No.1 choice for your groceries. The catch is, Walmart doesn't ship outside U.S., thus you have to get a free U.S. address for your order and ship it to your home in the Philippines via Buyandship Philippines!
🌟4th of July Sale Savings Clearance Up to 60% OFF
🛒Go to Walmart
---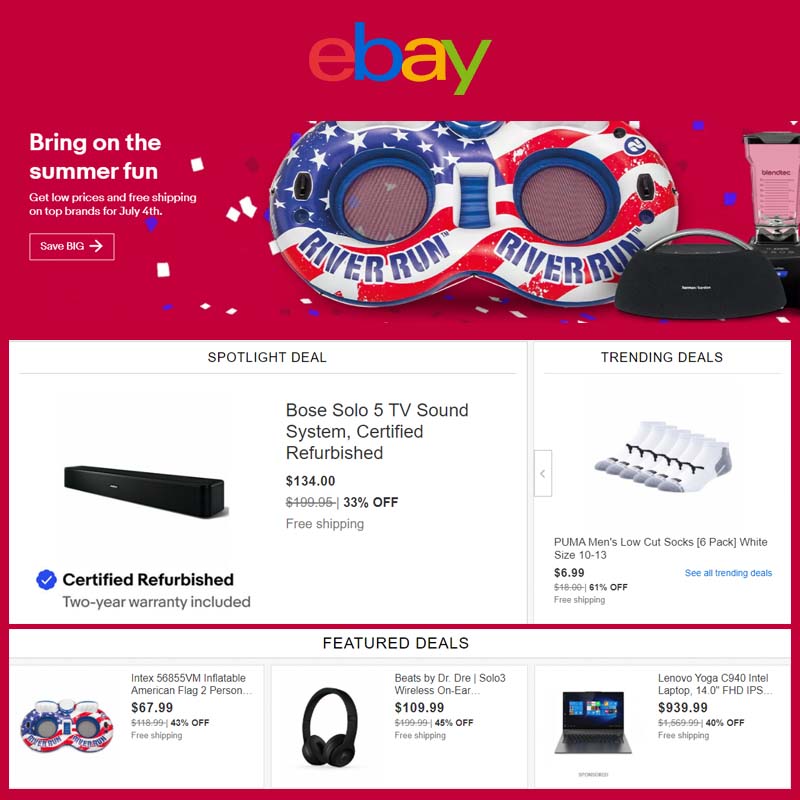 ► eBay
eBay is the world's online marketplace where you can buy & sell electronics, cars, clothes, collectibles & more!  More than 100 million online shoppers around the world shop on eBay just because you can find whatever you want (YES – even for rare, collectible cards or watches) and most importantly, the price could be much cheaper!
🌟Bring on the Summer Fun: July 4th Sale Up to 80% OFF
🛒Go to eBay
---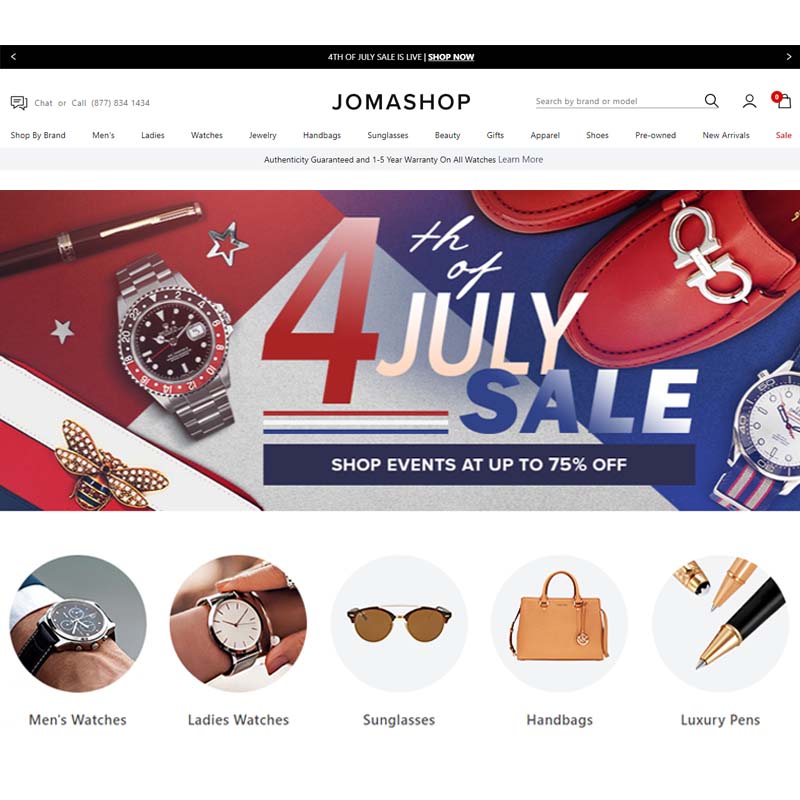 ► Jomashop
Jomashop is a leading fashion retailer in watches, handbags, and sunglasses. They also sell jewelry, crystal, fine writing instruments, apparel, and shoes~ So, for our Buyandship Members who want to find a cheaper alternative on their fashion finds, Jomashop definitely the right site for you.
🌟 4th of July Sale Up to 75% OFF Everything
🛒Go to Jomashop
---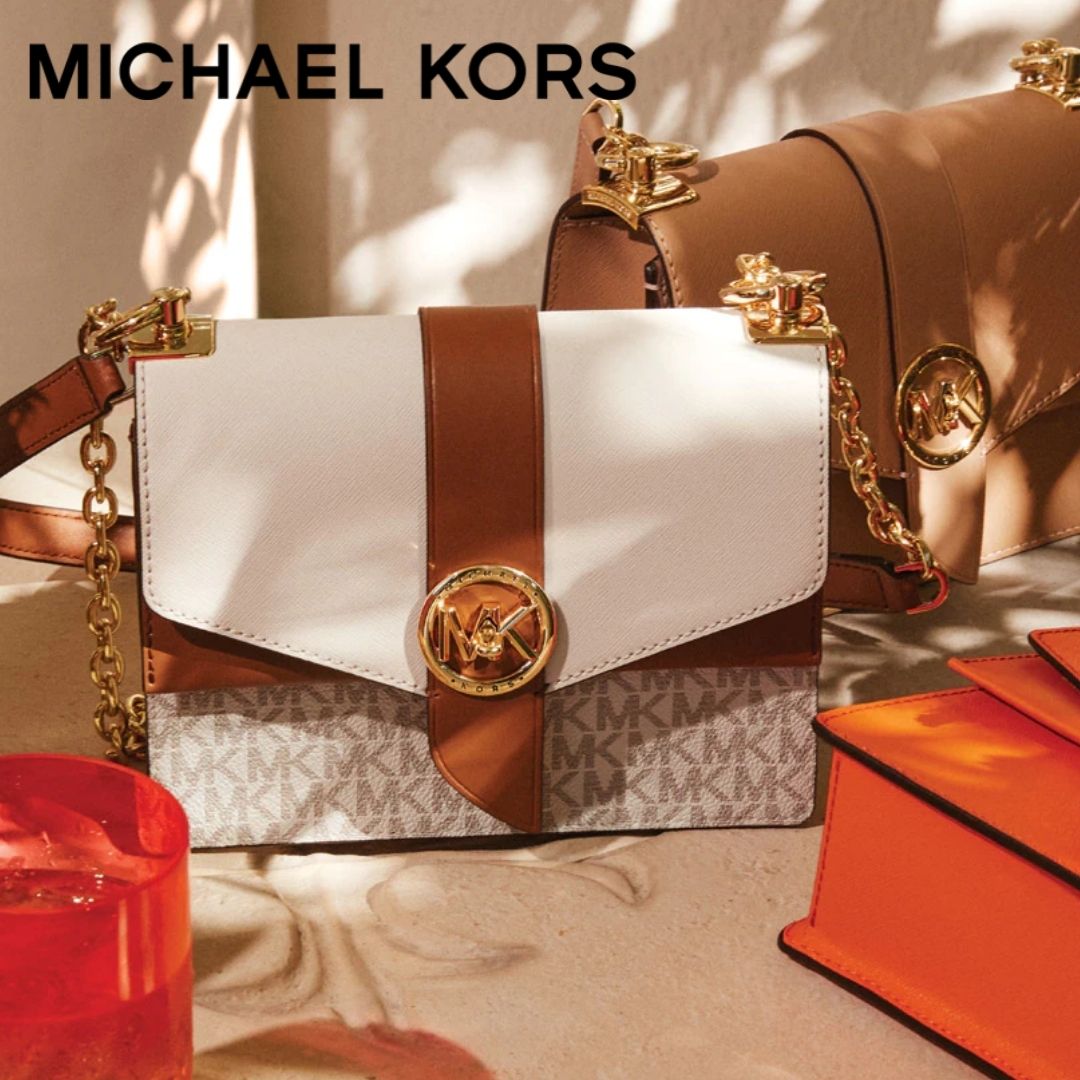 ► Michael Kors
If you're planning to refresh your wardrobe without breaking the bank. Invest in high-quality and authentic Michael Kors that would give your closet a huge boost. A brand that needs no introduction, Michael Kors exudes quality craftmanship, may it be designer handbags, watches, shoes, or clothing!
🌟 Fourth of July Sale Up to 60% OFF
🛒Go to Michael Kors
---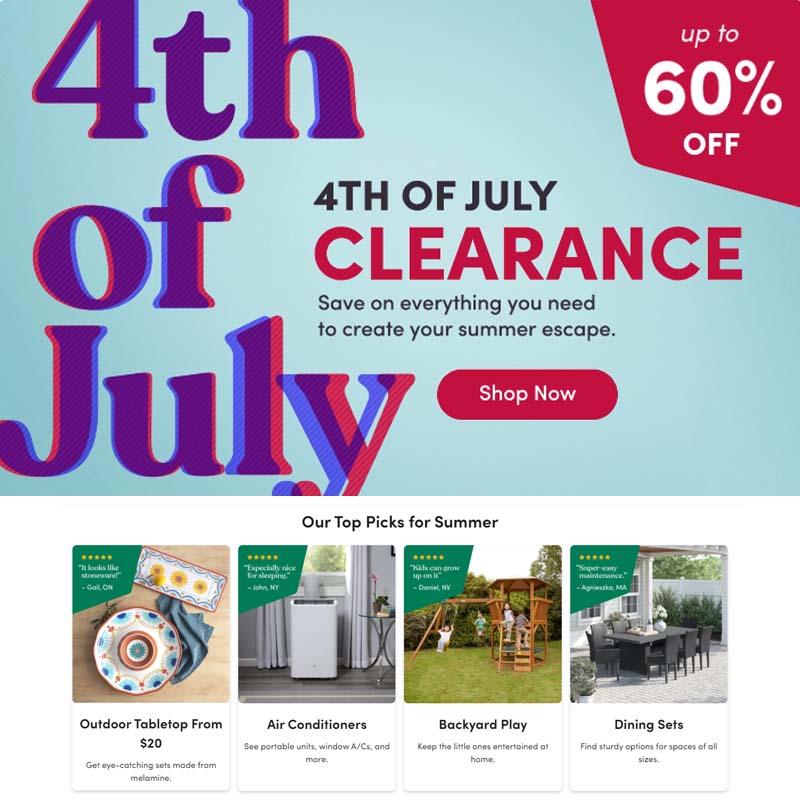 ► Wayfair
Here's another brand that offers Early Independence Day Deals~ Wayfair! Save Up to 60% OFF on select home goods like air fryers, multi-cookers, robot vacuums, and more!
🌟4th of July Clearance Up to 60% OFF
🛒Go to Wayfair
---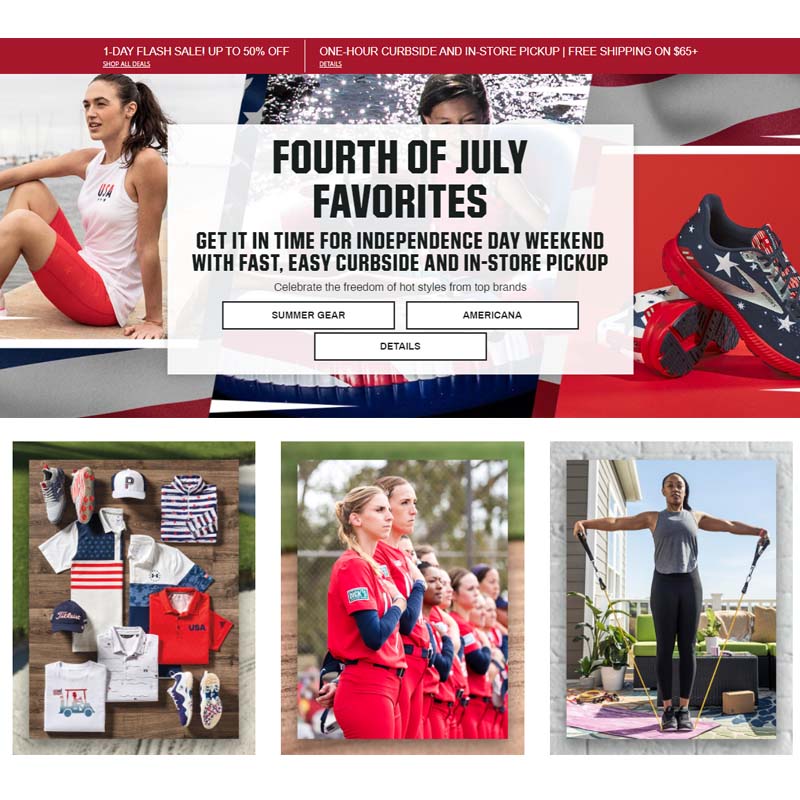 ► Dick's Sporting Goods
DICK'S Sporting Goods is a leading omnichannel sporting goods retailer offering an extensive assortment of authentic, high-quality sports equipment, apparel, footwear, and accessories.
🌟4th of July Favorites Up to 50% OFF
🛒Go to Dick's Sporting Goods
---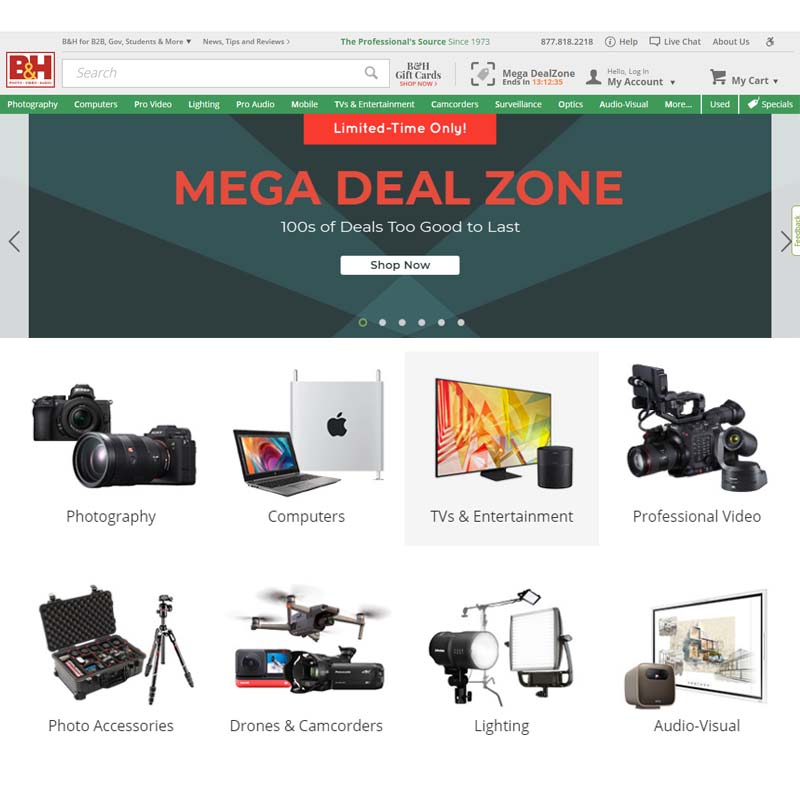 ► BH Photo Video
One of the top go-to tech sites our Buyandship members bought from, B&H Photo Video, is also having some early Fourth of July Deals! If what you want is BIG Savings on your favorite tech brands like Apple, Lenovo, Canon, and more~ this is the brand for you!
🌟Mega Deals Zone Up to 70% OFF | 100s of Deals Too Good to Last
🛒Go to BH Photo Video
---
► Lacoste
Lacoste was considered an affordable luxury brand that caters to a diverse audience that can be costly especially if you were to buy one here in the Philippines~ that's why we're here, you can now buy authentic Lacoste products directly from their official site in the US!
🌟 4th of July Weekend Sale Up to 50% OFF
🛒Go to Lacoste
---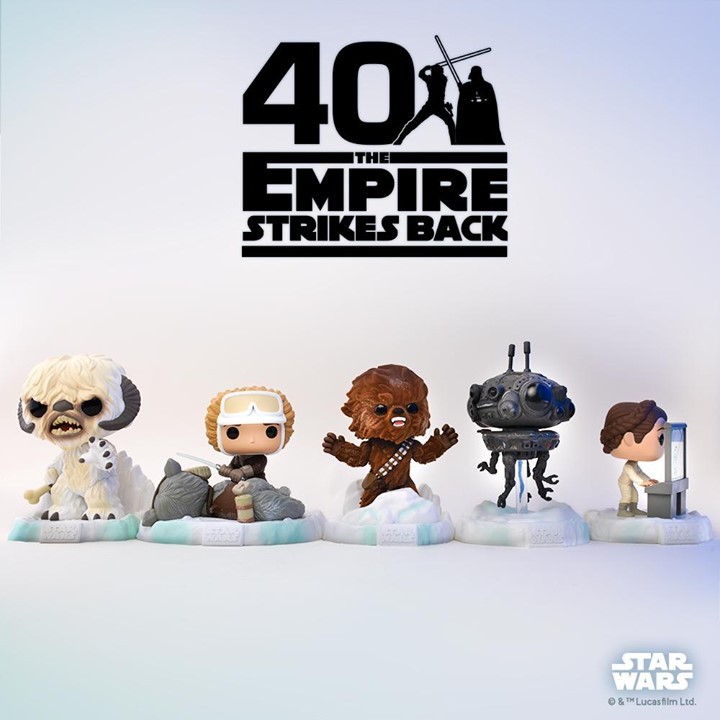 ► Entertainment Earth
Entertainment Earth is a pioneer in the collectibles and toy industry, offering unparalleled expertise and an ever-expanding selection of tens of thousands of licensed products, ranging from popular toy and gift items to high-end limited edition pieces and hard-to-find collectibles.
🌟 Funko Pops, Action Figures, and More Deals and Sales Up to 80% OFF
🛒Go to Entertainment Earth
---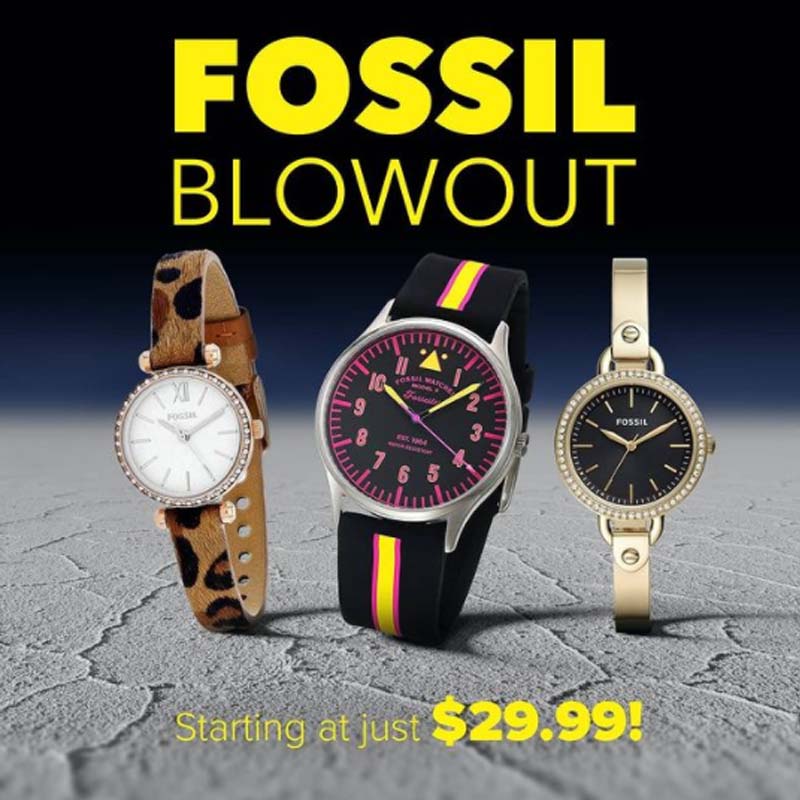 ► Ashford
Ashford is an online retailer of luxury watches and other luxury goods~ They been in business since 1997 and pioneered the sale of luxury timepieces on the web. So, if you're looking for a reliable brand for your timepieces~ you can never go wrong with Ashford.
🌟 Luxury Watches, Handbags, and Accessories Up to 80% OFF
🛒Go to Ashford