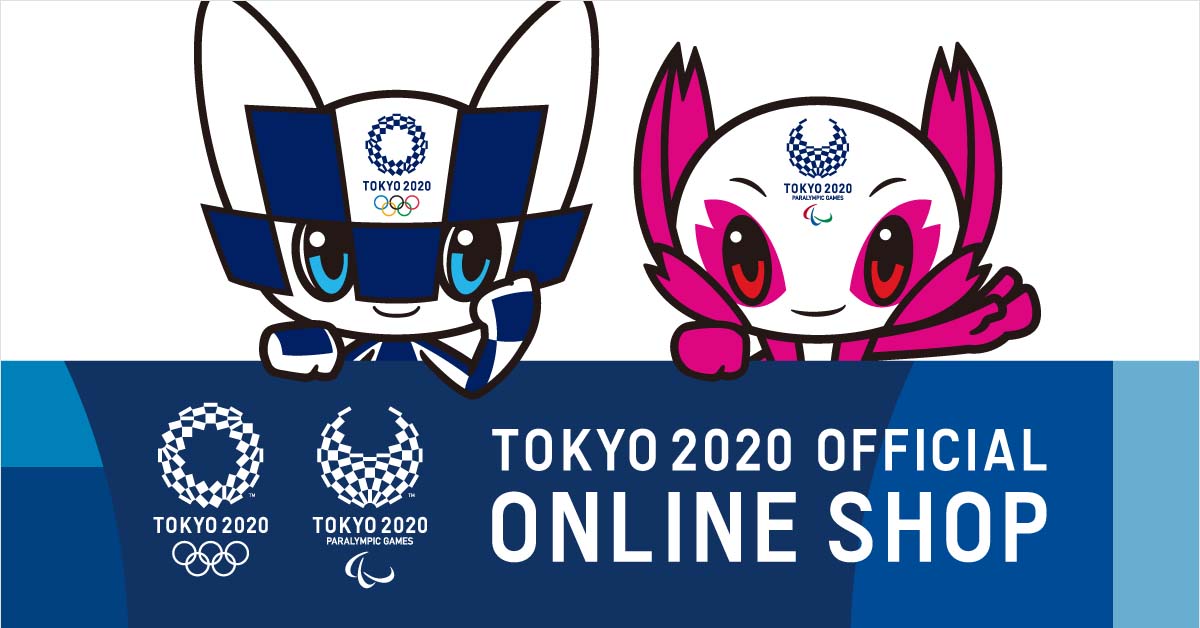 Get ready for the Olympics with official merchandise like apparel, stationery, homeware, and more! The Tokyo 2020 Olympic and Paralympic Games are just around the corner, with the opening ceremony happening on July 23. While most people will not be able to watch the Games in person due to the pandemic, there are other ways to get into the Olympic spirit. Regardless of how you feel about this year's Games, Tokyo 2020 does happen at a moment in history that many people will want to capture and reflect on.
---
Sign Up For Tokyo Olympics 2021 and Get Merch via Buyandship Japan Address
Get your Olympics spirit high with Buyandship Philippines and shop your favorite merchandise from Tokyo 2020 Official Olympics Shop!
Step 01: Go to Tokyo Olympics 2021 Official Merchandise Store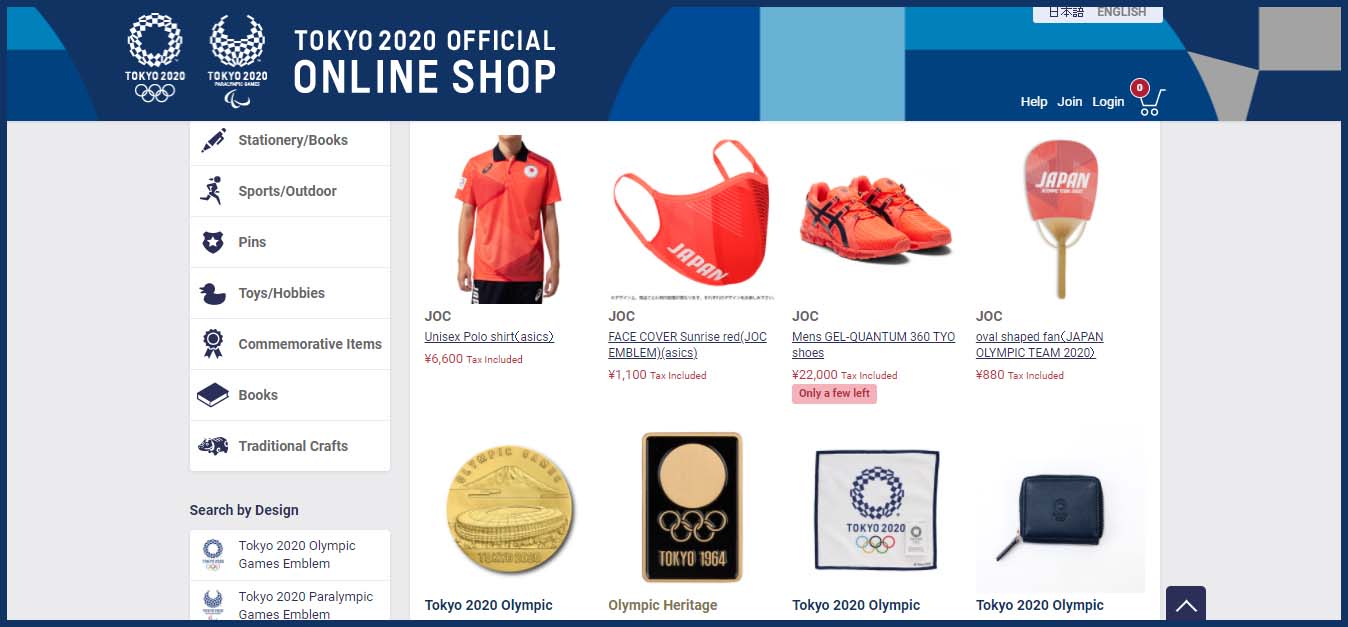 Support your favorite Olympian and go to the Official Merchandise Store of Tokyo Olympics 2020. VISIT THEIR ONLINE SHOP HERE.
Step 02: Register For 2020 Tokyo ID To Shop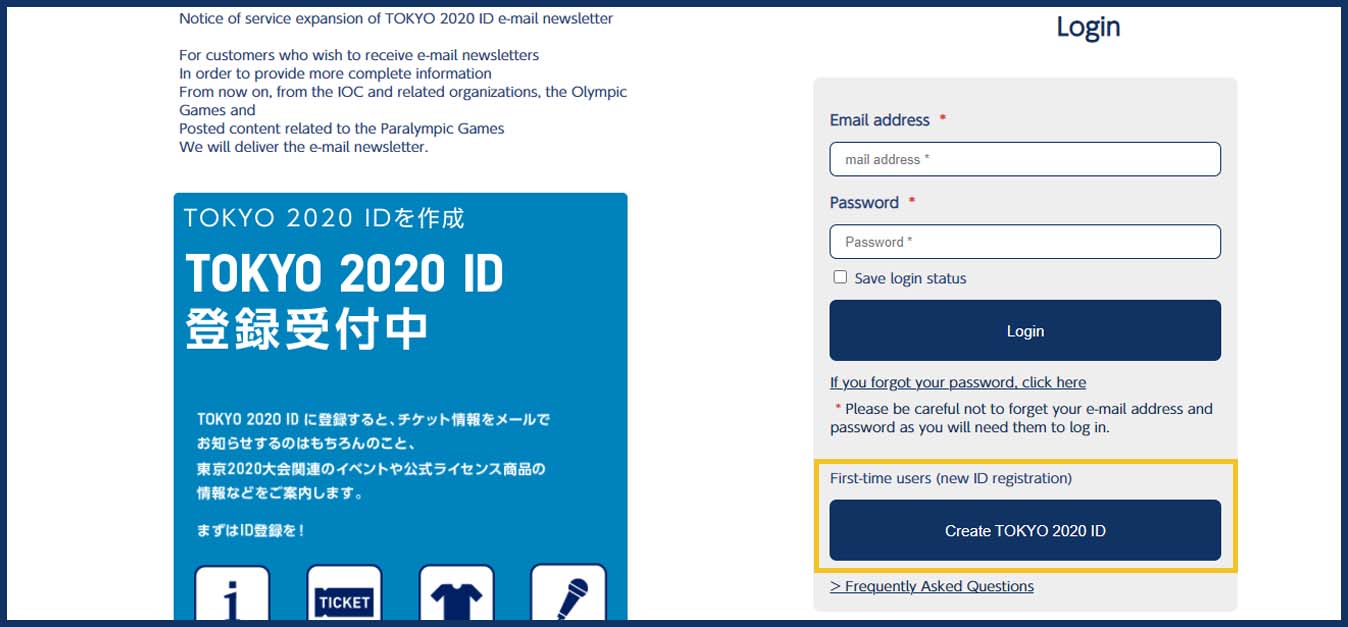 Before you online shop, you have to create a Tokyo 2020 ID first. You will need to input your account details and Buyandship's Japanese Warehouse for less convenience when you checkout your products. You can find instructions and our address in your dashboard under "Overseas Warehouse Addresses"
Check out this indicated graphics for reference: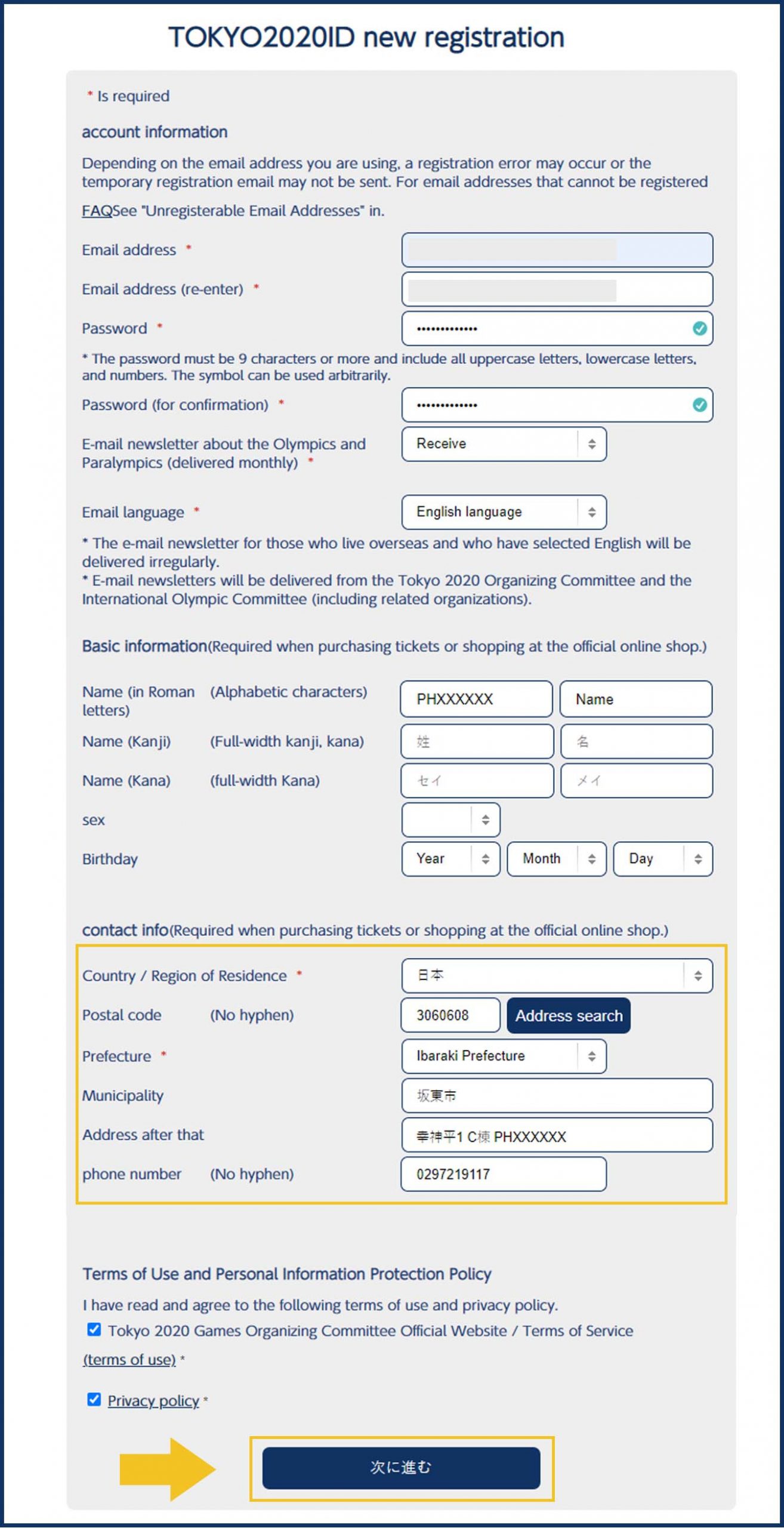 You will be redirected to choose your favorite olympics competition after this to personalize your shopping experience and you will be issued an account activation email to which you have to complete within 24 hours of registration. Once done, you will be given an official registration email just like the screenshot below and you can now start shopping!

Step 03: Browse and Shop Your Favorite Olympics Merch!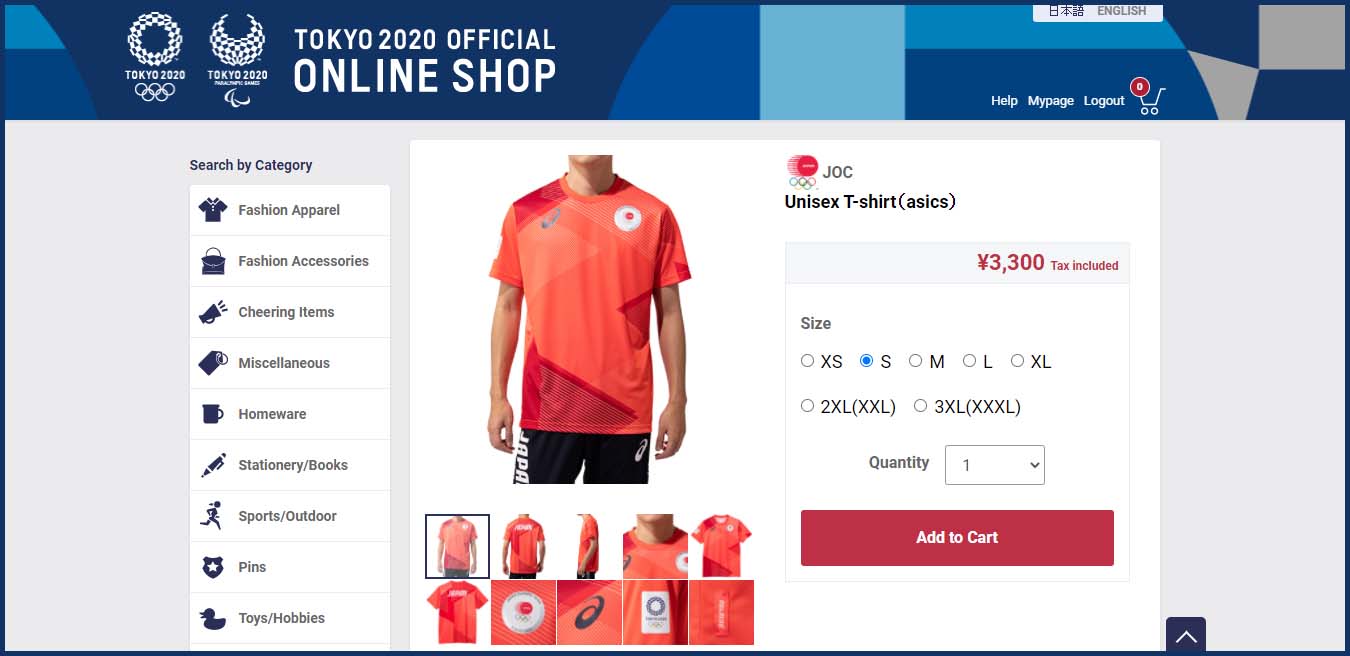 Once you have an account, it's time to browse and shop for your favorite Olympics Merch~ you can search by Category, by Design, or simply through the Search Bar. If you find an item that you like, hit "Add to Cart."
Step 04: Review Your Shopping Basket and Checkout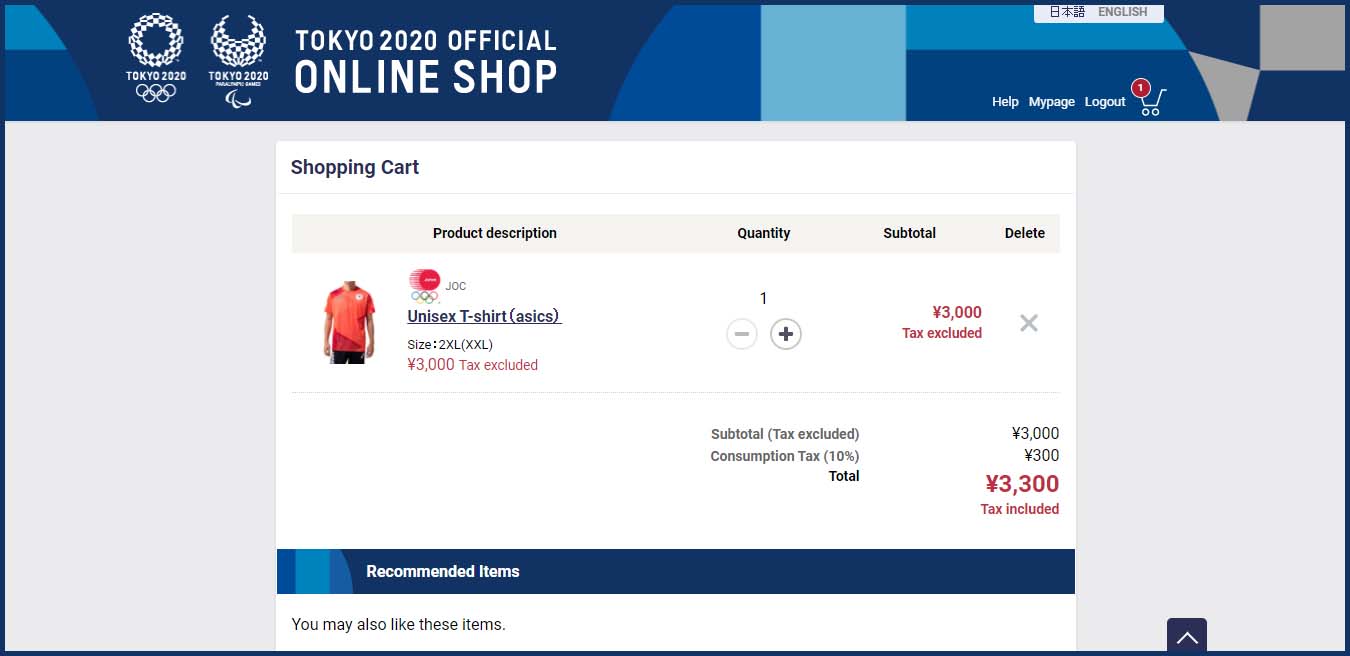 Before sealing in your products, make it a habit to review everything first before hitting "Proceed to Checkout"
Step 05: Proceed to Checkout and Pay For Your Merch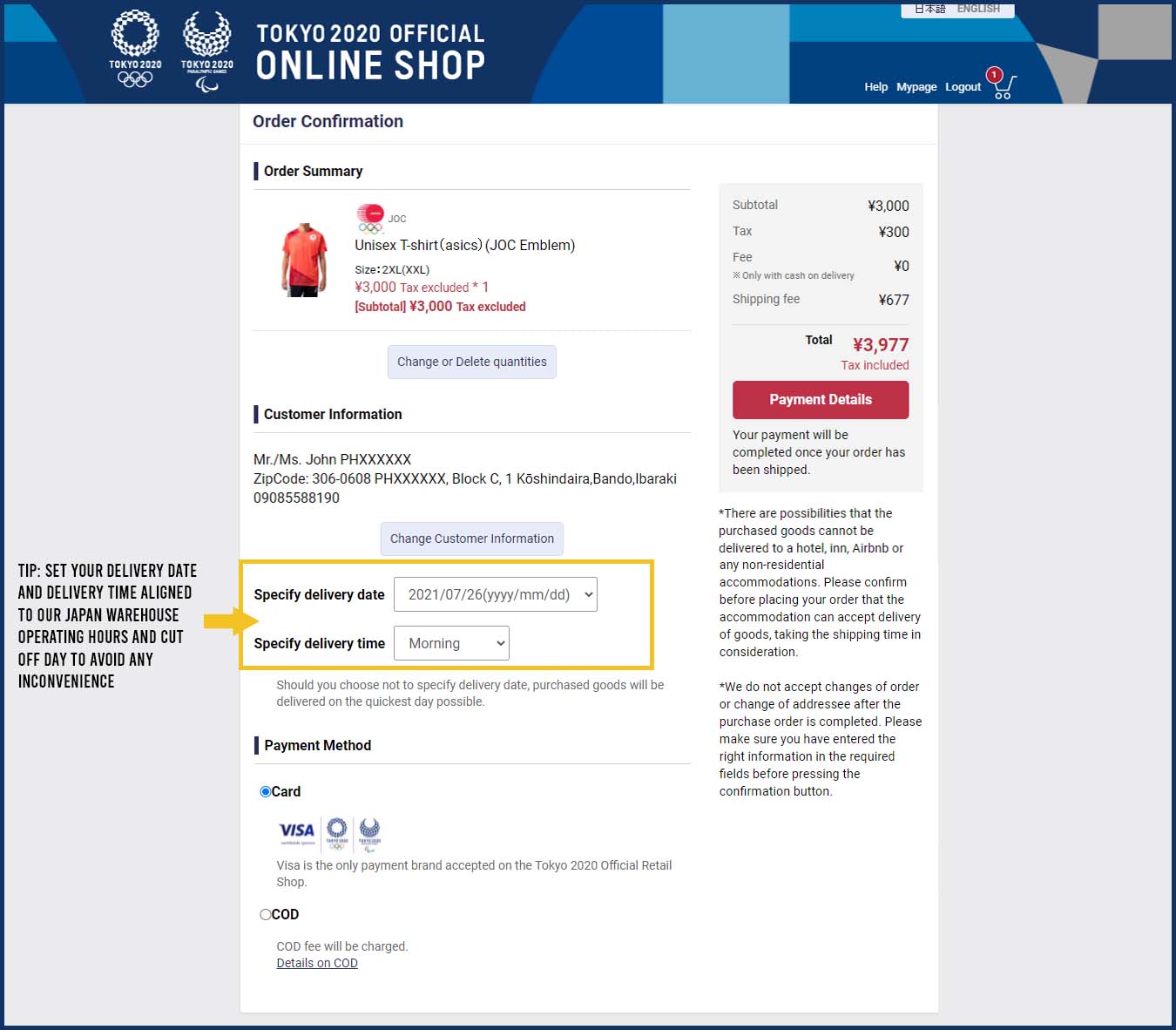 Once you're good with the item/s on your cart, it's time to checkout. Since you input your shipping address when you sign up, all you have to do is to adjust additional settings and enter your payment details. Please note that our Warehouse team do not accept any 'COD' Packages, make sure to choose the 'Card' Option in the Payment Method.
Tip: Set Your Delivery Date and Delivery Time in Accordance to Our Japan Warehouse Cut-Off Date and Shipping Hours to Avoid Possible Inconvenience. Please Note That Our JP Warehouse is Closed Every Weekend and Japan Holidays. All Shipments Delivered During Those Times Will Be Processed The Following Business Days.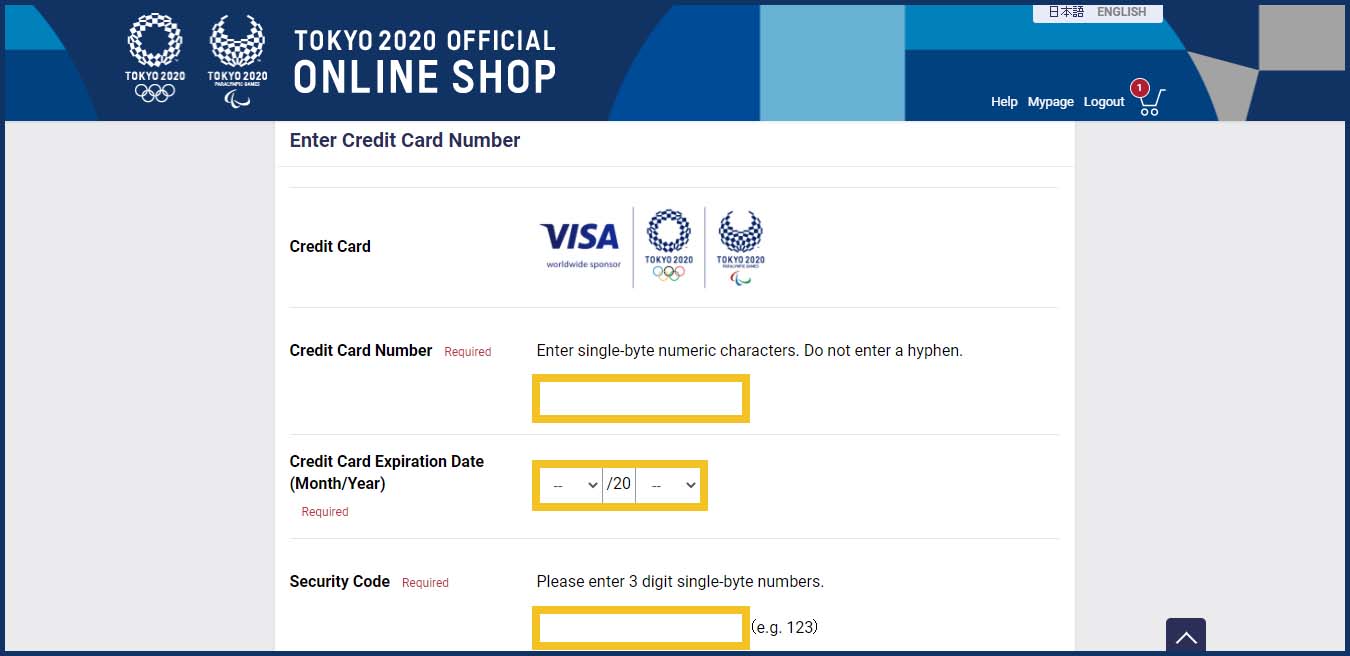 Enter your payment details to process your shipment. It will automatically deduct the amount to your account and you're done.
Step 06: Wait For Your Tracking Number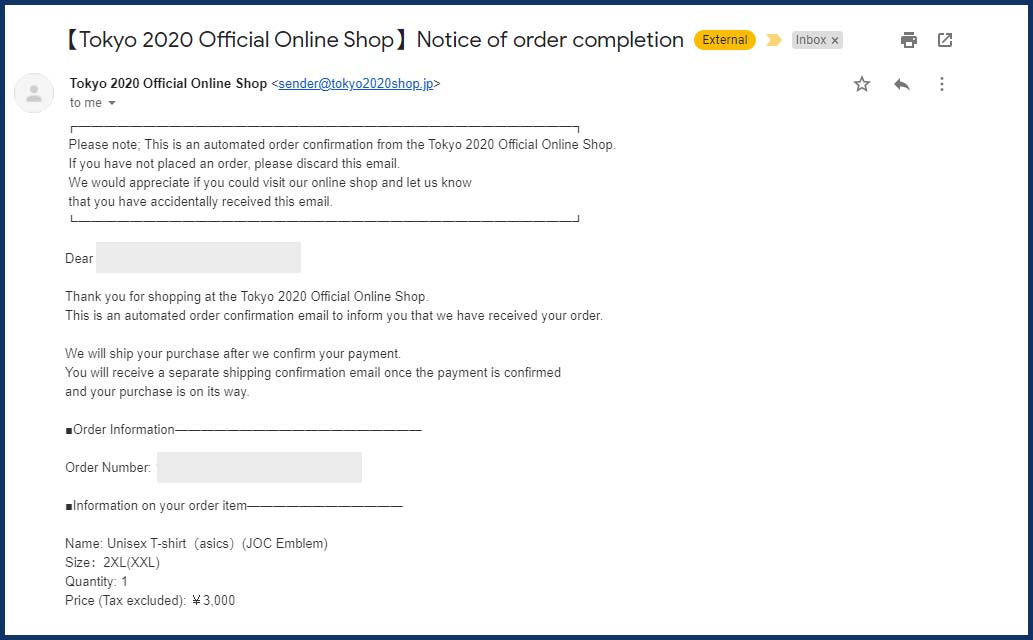 Once the amount was deducted from your account, you will receive a 'Notice of Order Completion' email similar to the screenshot below. Following this, simply wait for Tokyo 2020 Shop to email you the corresponding tracking and shipping details of your order~ this will be crucial for the next step.
Step 07: Declare Your Shipment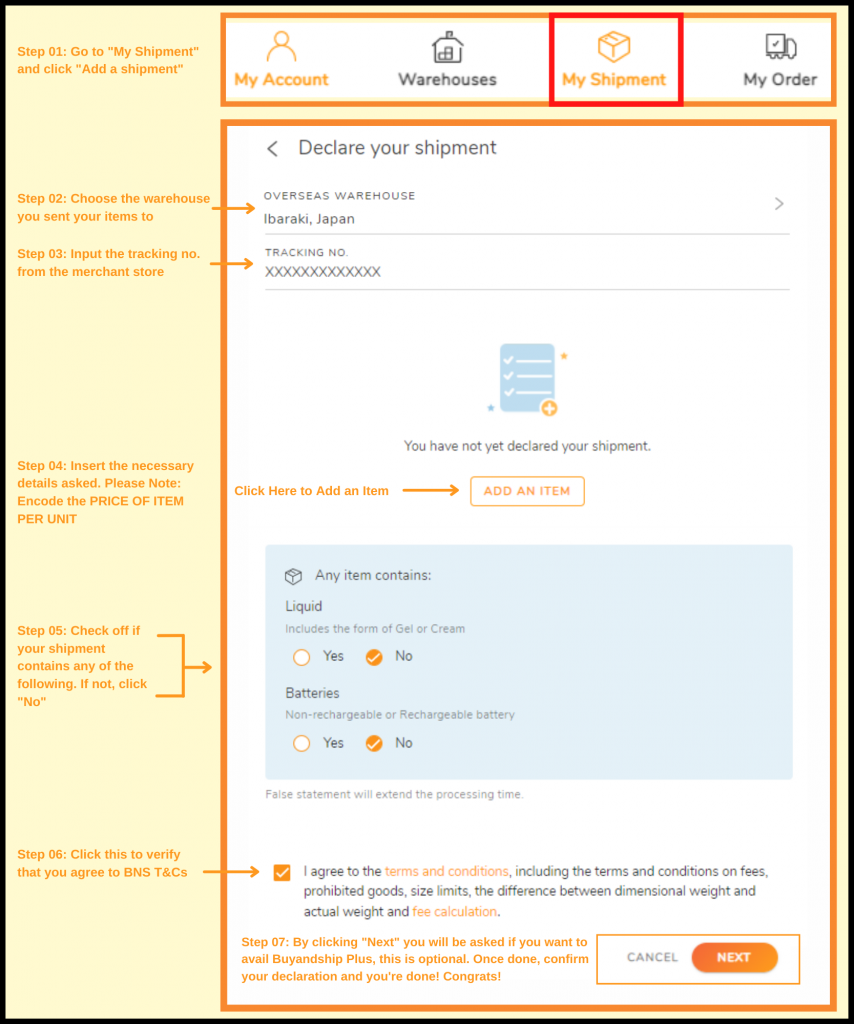 Once you get your tracking code from Tokyo 2020 Shop, log in to your Buyandship Account, and immediately declare your shipment. All you have to do is:
Go to 'Parcel Management'
Under My Shipment, click 'Add a Shipment'
Enter the Warehouse you ship it to, in this case, select 'Ibaraki, Japan'
Enter your Tracking Number
Fill out the Product Details (Click 'Add New Item' if you bought multiple items)
Check all of the Terms and Conditions
Hit 'Submit'
If you wanted a more elaborate explanation of how to do it, click HERE.
Step 08: Wait For Your Parcel To Be in Parcel Management "Arrived At HK Warehouse"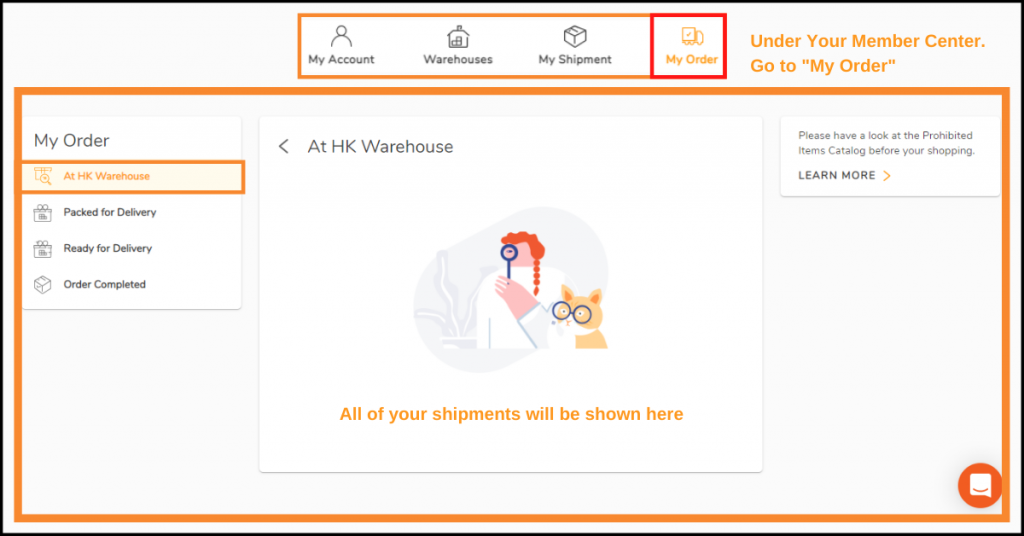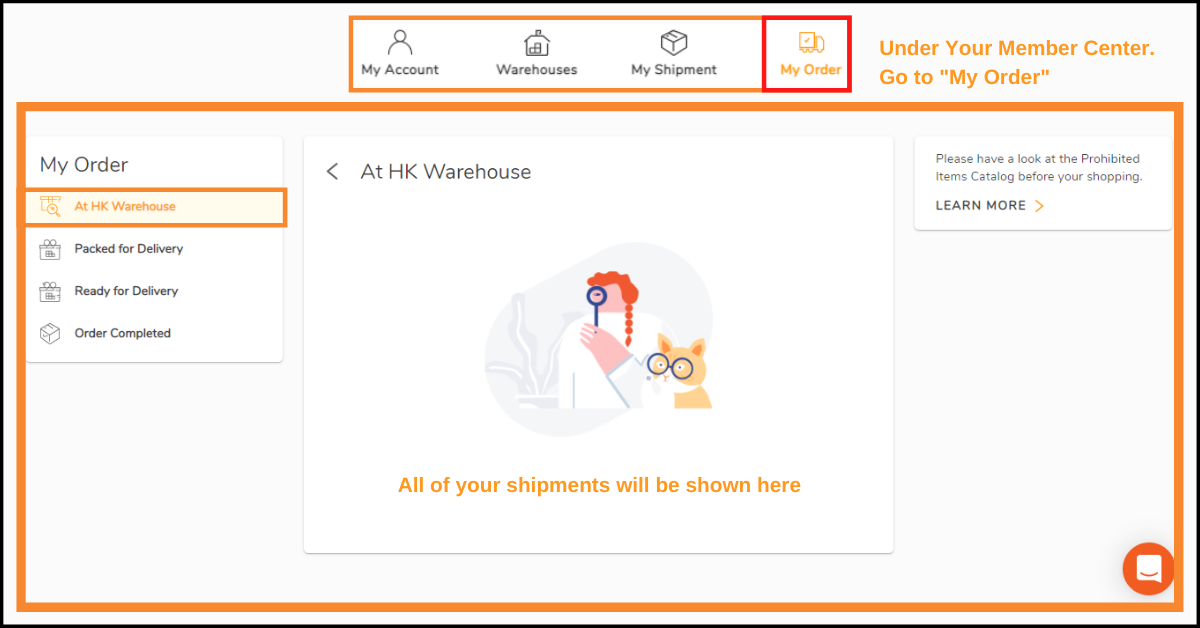 Once it is in "Arrived at HK warehouse" in My Order, you can checkout your shipments separately or consolidate your shipments (not separate items) by ticking on the box next to your tracking number. Once each shipment arrives HK warehouse you have free consolidation services and 42 days of storage. If you want to checkout, fill out the checkout details, and proceed to payment.
Step 09: Pay for Buyandship's Shipping Rate

We charge purely based on weight so, you don't have to compute for complicated math equations. Plus, we have the lowest shipping rate in the Philippines! We have 2 Pricing Options: Delivered Duty Unpaid (DDU) and Delivered Duty Paid (DDP) Check out the Features of DDP and DDU on the images below: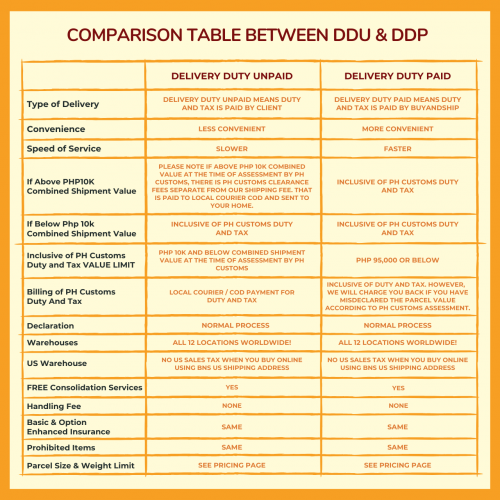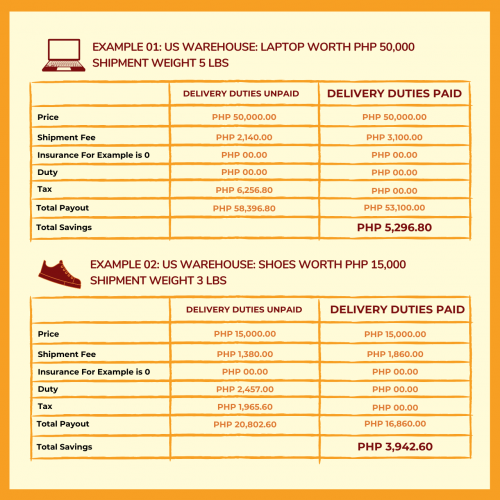 This goes without saying that if your parcel weighs exactly or less than 1 pound, we only charge you the designated amount but if the weight exceeds 1 pound, we round it up. But don't worry because you always have the choice to consolidate your items to maximize your money- that's a whole other conversation so it's best if you just read more about consolidation here.
Once you get notified that you're parcel is in our HK Warehouse, all you need to do is pay the service fee before we process it. Buyandship only accepts Internationally accepted Mastercard or Visa or Virtual Cards for a safer and faster way to pay.
Step 10: Wait For Your Products to Arrive in Your Doorstep in the Philippines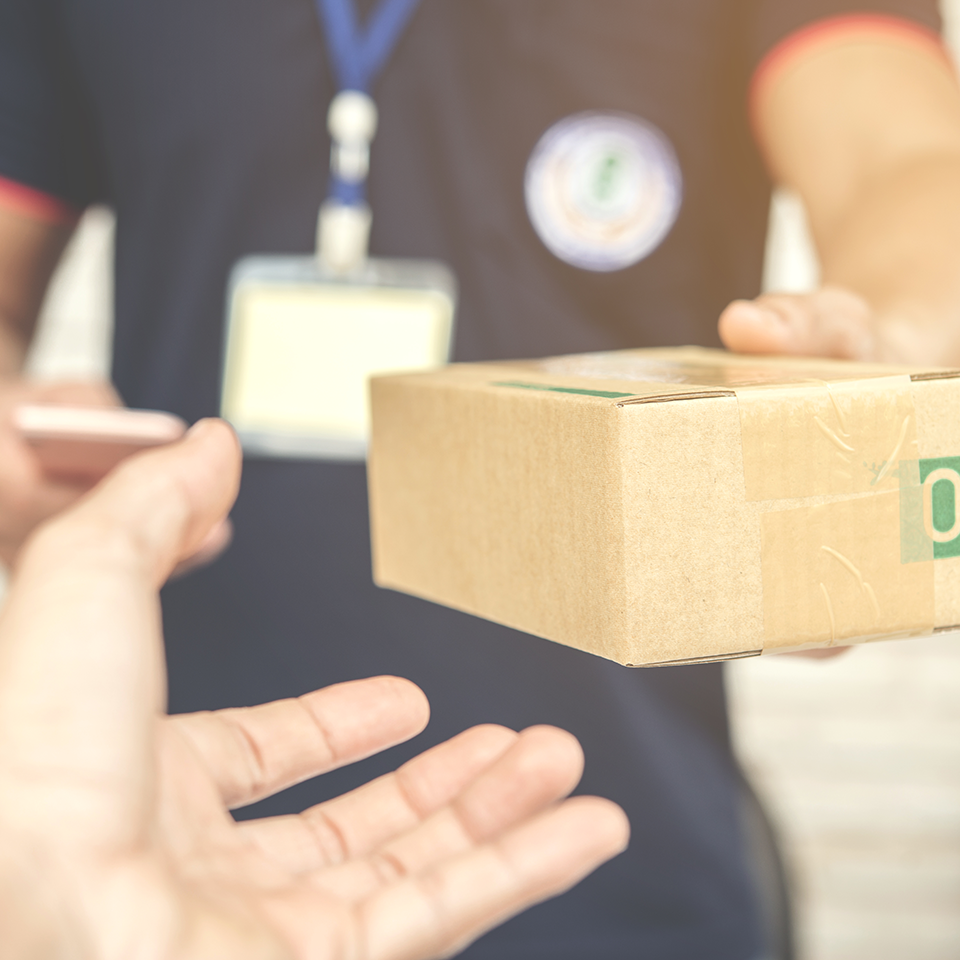 Last step! All you have to do is sit, relax, and wait for your parcels to arrive at your doorstep in the Philippines. Enjoy your new merch directly from Tokyo Olympics Shop in Japan!