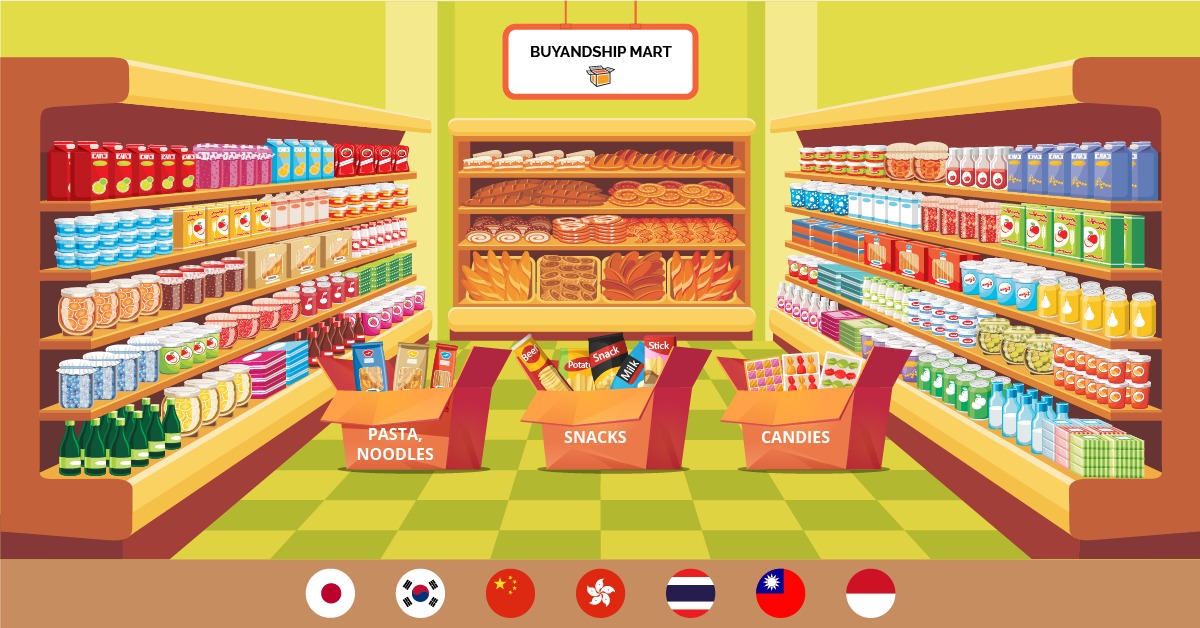 So you love Japan and Korea, but you don't know where to start when it comes to trying their best candies? We know the feeling, you go to a Japanese or Korean specialty shop or you browse a couple of websites, but the choices are too daunting. No worries, we've got you covered! Check out our favorite imported candies you can buy online from Japan and Korea using Buyandship!
---
1. JP – KIT KAT MINI MATCHA TASTE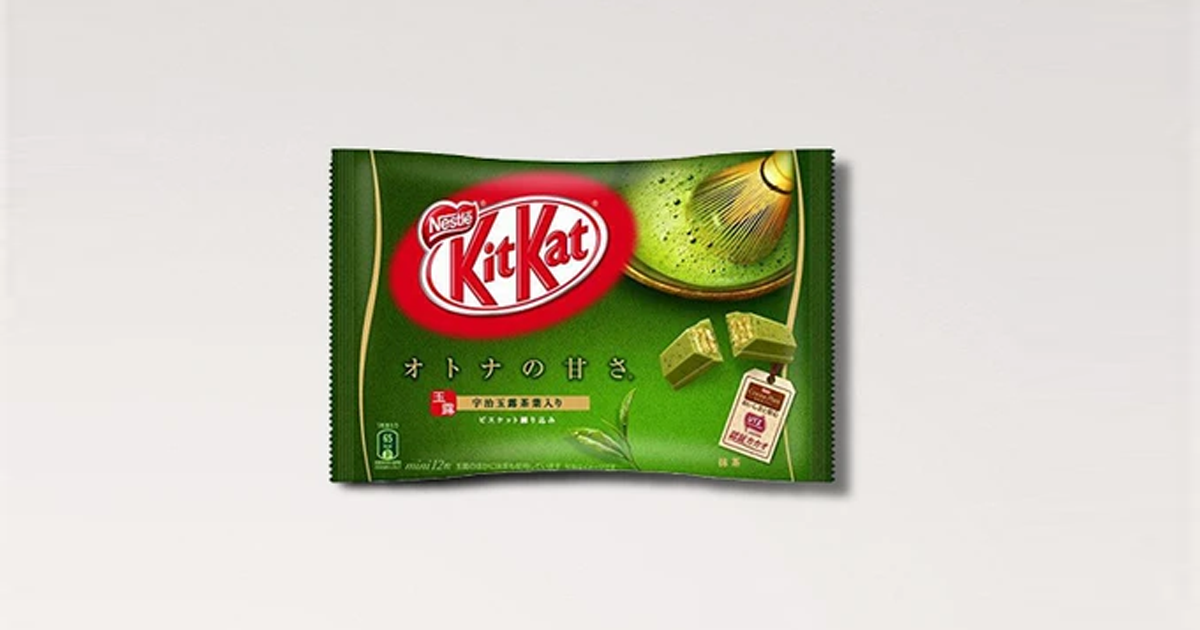 This is a pretty obvious choice and you probably already tried them, but hey we never know! If you haven't tried them yet, grab some right away! They are so good. So, what are they? Kit Kat is pretty popular here in Japan. To cater to the Japanese market, Nestle came up with a lot of exclusive Kit Kat flavors that are hard or impossible to find in the USA or outside of Japan.
---
2. JP – POPIN COOKIN (DIY CANDIES)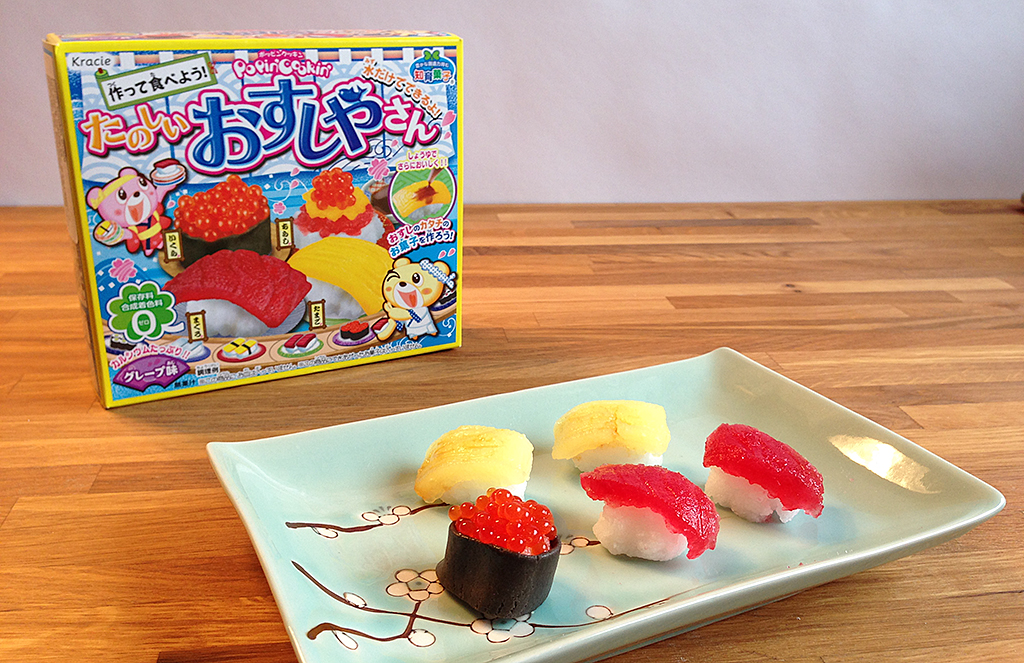 Why so Japan
The most popular version is probably the Popin Cookin sushi where you will be creating sushi set from scratch with the ingredients provided. A little mix of this and a little mix of that and boom, you have what looks like a full sushi set. Don't be fooled, it's actually candy and tastes pretty good!
---
3. HI-CHEW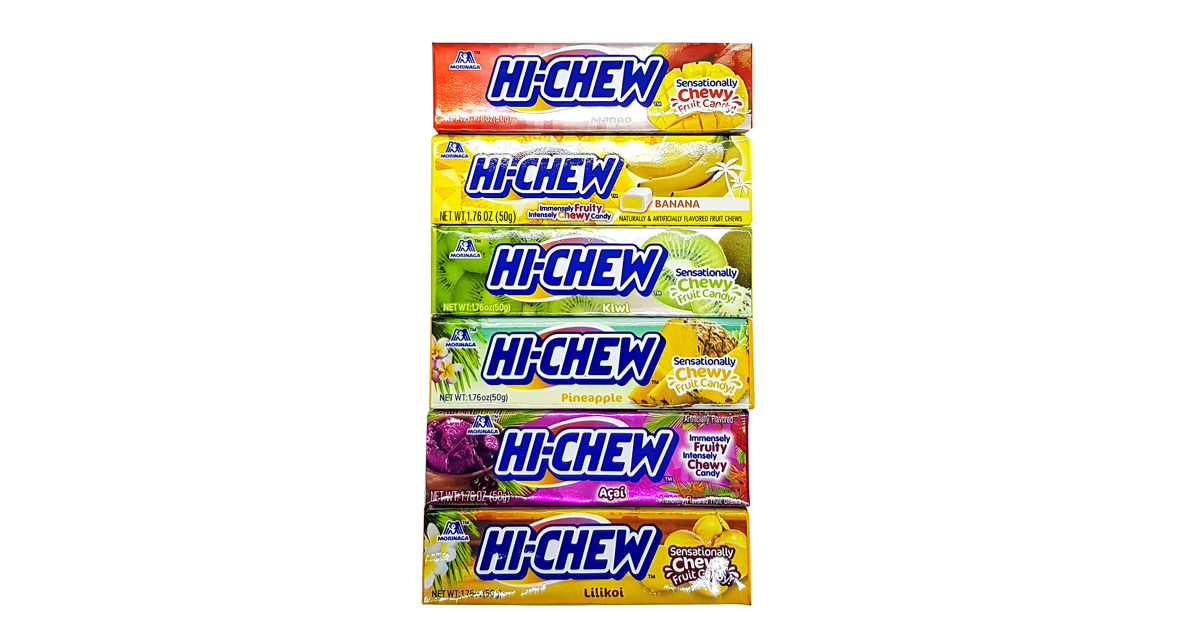 Probably one of the most mainstream Japanese candies available in the west. The Hi-chew is a chewing gum alternative made from a chewy fruit-flavored candy. They are available in over 170 different flavors the most popular ones being: apple, grape, strawberry, orange…
It all started when Taichiro Morinaga (the confectioner that invented HI-CHEW) was looking for a chewing gum alternative to avoid taking out the piece of gum from his mouth once finished or at dinner, to stay polite. Fast forward to today, Hi-chew is now one of the most popular chewy candies in Japan and Morinaga has become one of the largest confectioners in Asia.
---
4. JP – KORORO GUMMY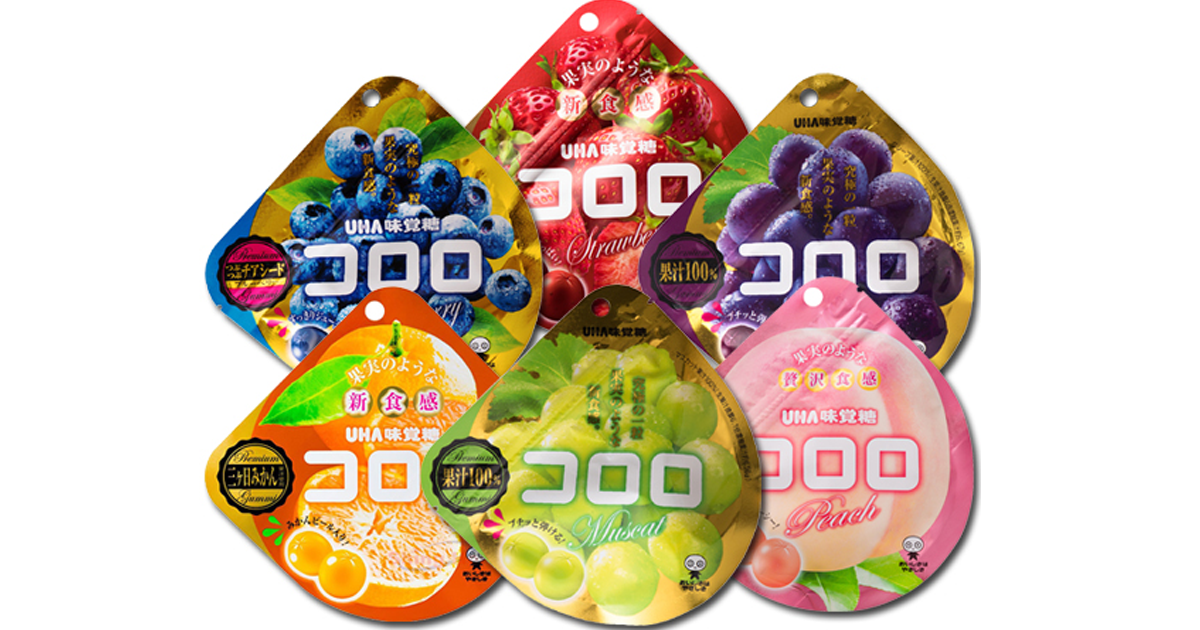 Shop and Box
The Kororo gummy wants to conserve an authentic fruit taste and texture. It's more like a combination of jelly and an ordinary gummy. The outer layer "skin" is a lot like the real outer layer skin of a fruit. Once you take the skin off you will be greeted by a juicy and jelly-like candy delivering a powerful real fruit flavor and scent. The most popular flavor is probably grape because the experience is so close to actually eating a real grape!
---
5. JP – PURE GUMMY GRAPE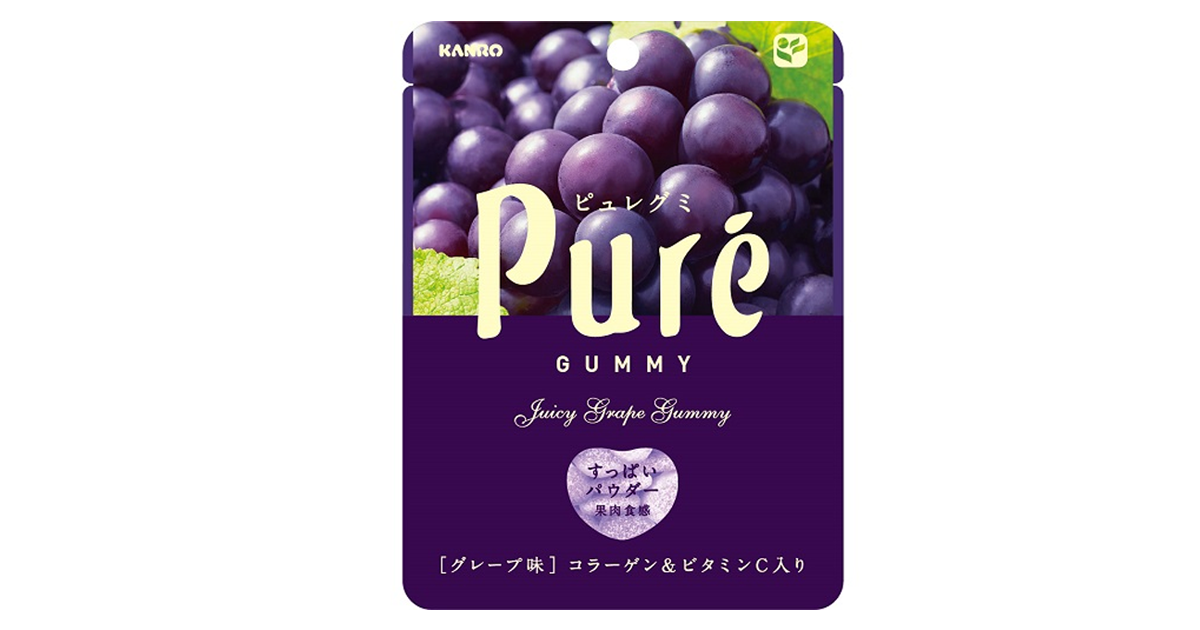 Dokodemo
Sweet and sour taste and contains vitamin C, collagen, and also rich grape juice in the center. More flavors are available like lemon or berry.
---
6. KR – STRAWBERRY CHOCO PIE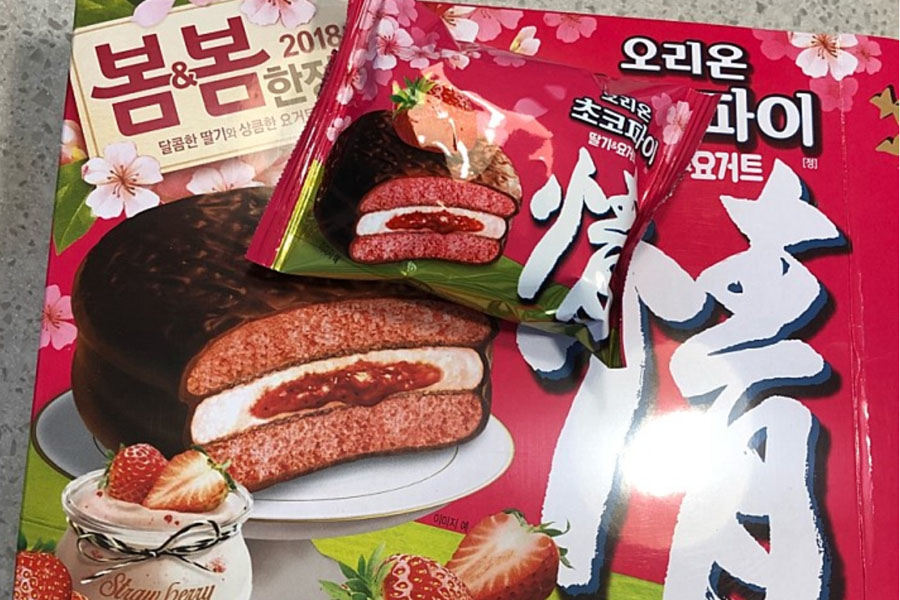 NAVER BLOG @SJMOMS
Did you know that the strawberry choco pie was only available in the Korean military camps at first? They are so popular people started asking friends with the military to bring them back for them. This has since been made more "convenient" as many brands started producing strawberry-flavored choco pie. You'll need to try it for yourself to understand the hype! If you know your friends aren't fans of strawberries, you can also consider other hit choices such as green tea and banana.
---
7. KR – COLD BREW MILK CARAMEL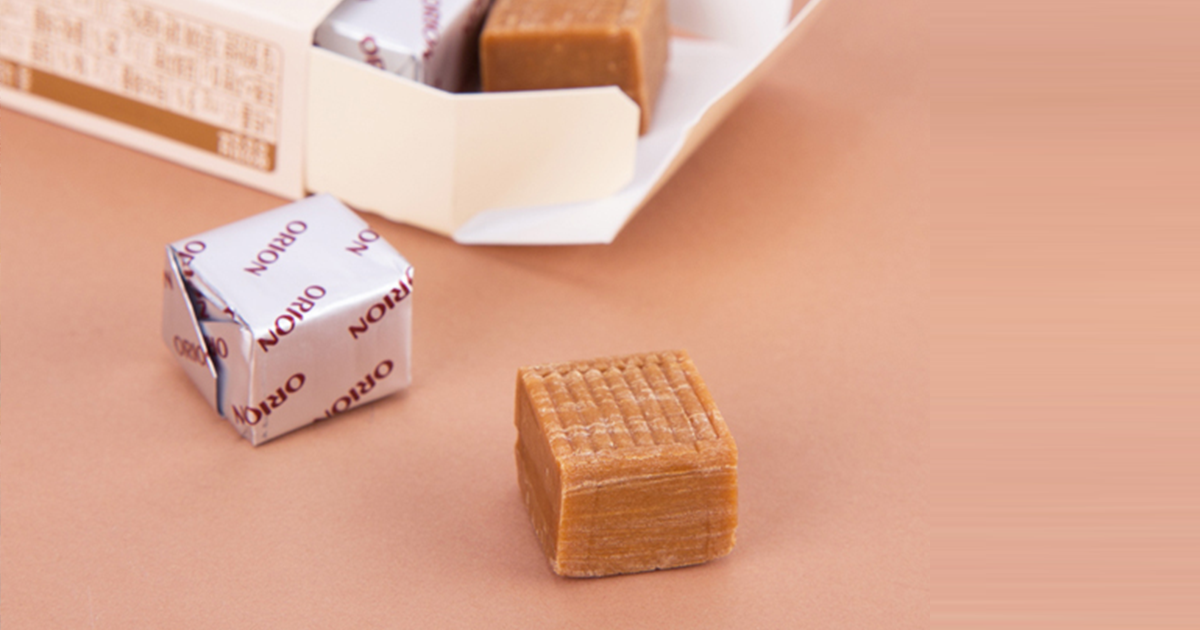 Orion
You might have already heard of milk caramel, red bean caramel, and so on but have you heard of cold brew milk caramel? We can say for sure that coffee lovers are going to love this sweet treat!
---
8. KR – YOGURT BISCUITS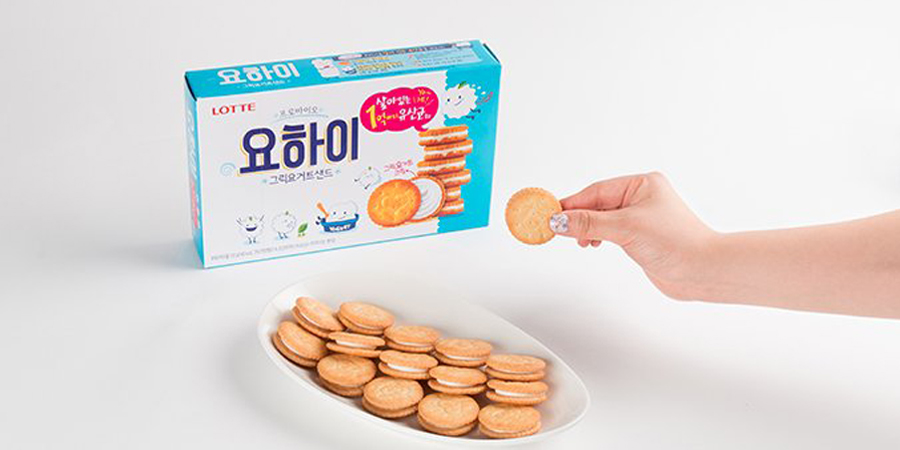 Lotte
Yogurt biscuits may sound odd for some but it is one of the most popular snacks among Korean students! A sought-after treat during revision sessions for exams, this is also endorsed by famous K-pop group Wanna One.
---
9. KR – BINCH CHOCOLATE-DIPPED COOKIES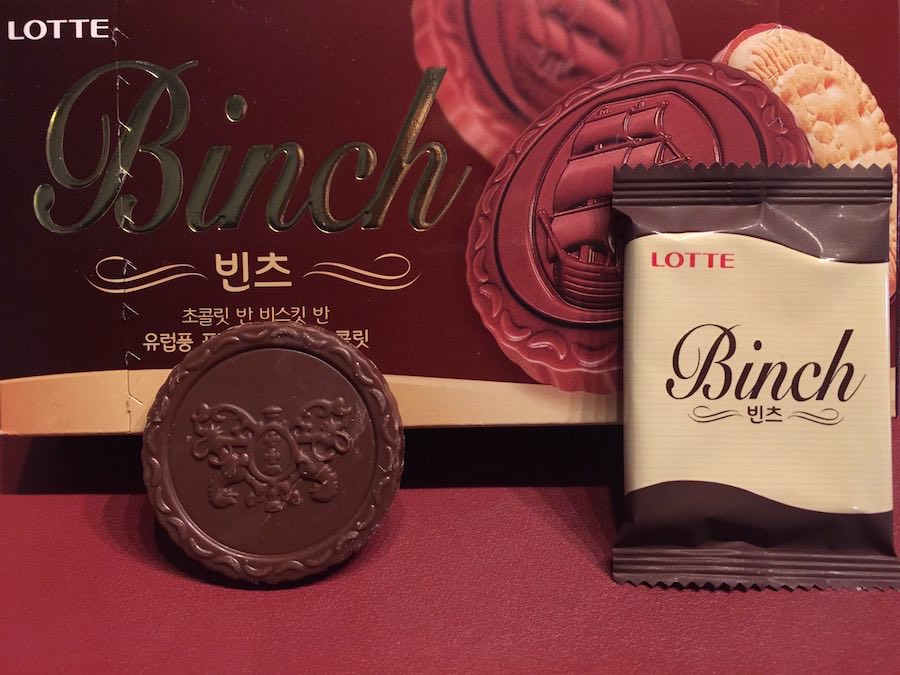 These chocolate-dipped cookies are a classic and let's admit it, who doesn't like chocolate? If you prefer giving people fool-proof snacks that they will definitely love, from your trip to Korea, this will do the trick.
---
10. KR – HAITAI GRAPE CANDY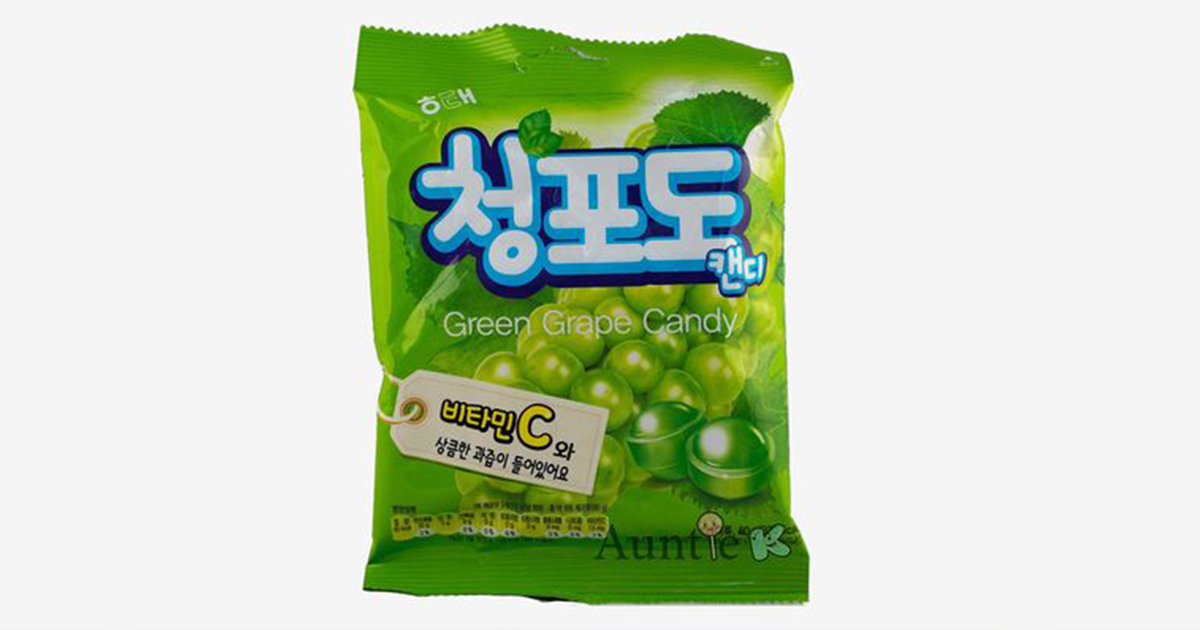 For candy, we love anything grape-flavored because it's very specific to Korean grapes. They're essentially Concord grape, which has a very specific sweet-and-sour flavor. Delicious.