You might be already familiar with how to shop on Amazon U.S., but here is a guide on how you can do that and ship straight to your doorstep with Buyandship Philippines at the lowest shipping rate. Did you know that Buyandship's warehouse address is in a US sales tax free location? Shop now and save more with Buyandship!

Step by Step Amazon Tutorial Guide
Step 1: You Definitely Need to Visit Amazon U.S. from HERE

Step 2: Then create an account by going to the top right menu "Account & Lists", drop down, then click "New customer? Start here." – or just click HERE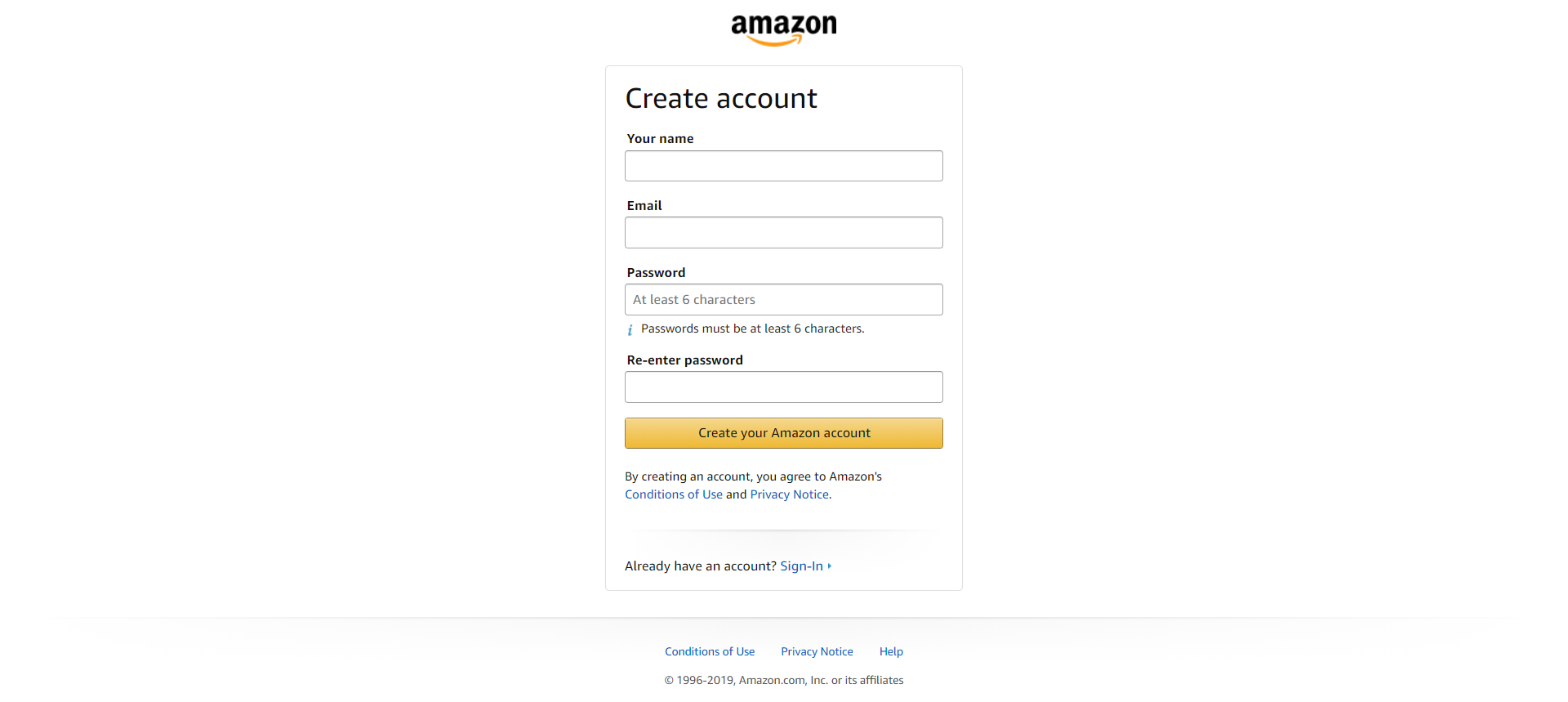 Step 3: Once you have registered and confirmed, search for your favorite products and click "Add to Cart". Check your item details and click "Proceed to Checkout".

Step 4: It will lead you to this page below where you will need to enter Buyandship's warehouse address in the U.S. (Note that you will need to REGISTER with Buyandship first to get your USER ID, which is crucial in entering the correct data of the last name. Enter your first name is your own first name). The shipping address to be inputted is Buyandship's warehouse address in the U.S.
Enter your own first name and enter the last name as your USER ID in Buyandship, then enter Buyandship's U.S. warehouse address, and phone number. DO NOT forget to tick "No" where it asks "Is this address also your billing address?" Your billing address is your credit card address.

Step 5: Click your shipping date choice (Note: this is the shipping date that will arrive at our U.S. warehouse, not your home in the Philippines) then click "Continue"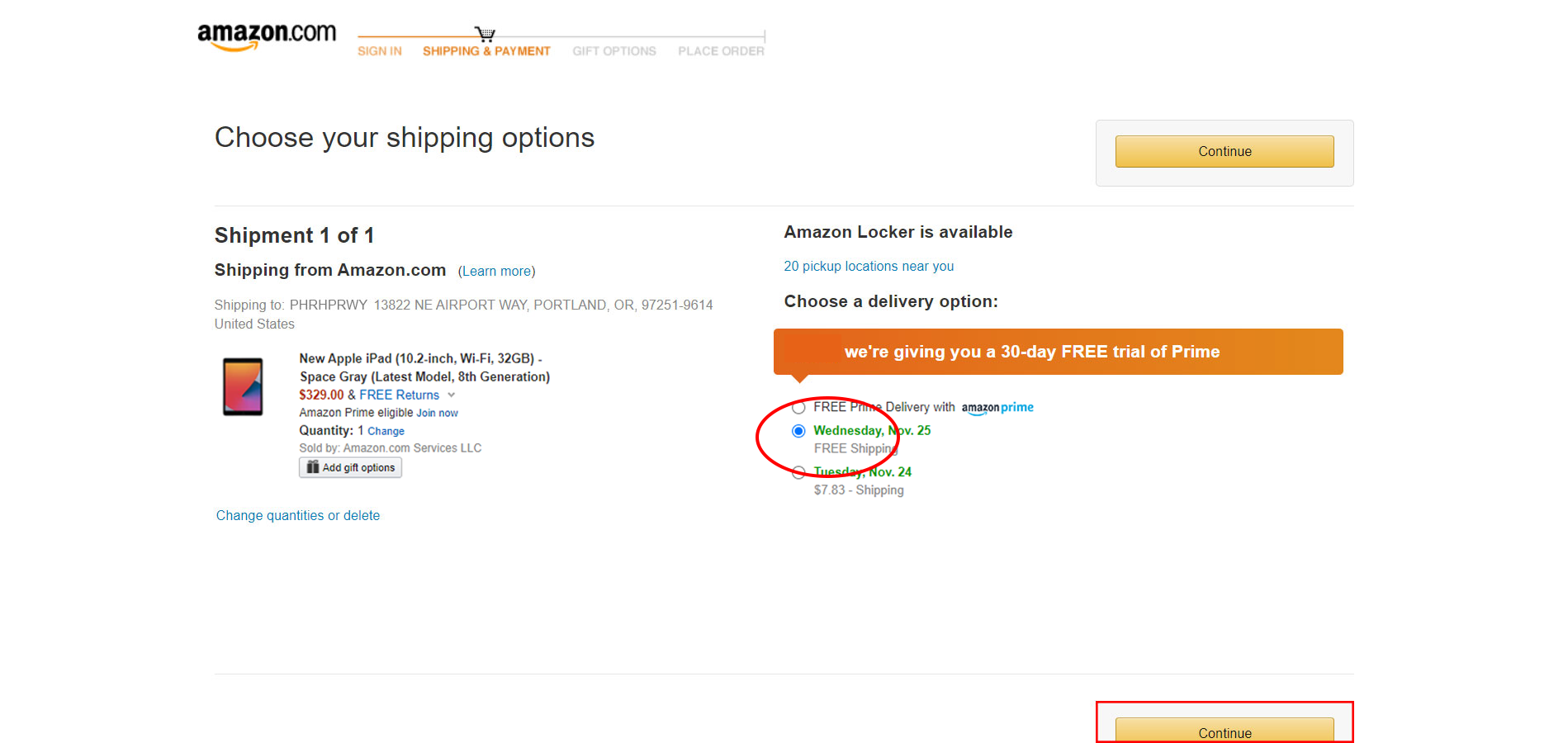 Step 6: Enter your credit card details then click "Add your card"

Step 7: Make sure it is the correct currency you want to pay in, then click "Continue"


Step 8: Input your Credit Card Address as Your Billing Address then click "Use this address". Your billing address should be your Credit Card (or virtual card) name and address


Step 9: Check your order details one last time and if OK, click "Place your order"

If your item goes above 10k, we have a new pricing option for you so you won't have to pay for PH Duties and Tax: "Php 620 / lb Delivery Duty Paid"
Step 10: There is no Step 10! You are all DONE! Make sure you declare your shipment (Click HERE on how to declare your shipment) in your Buyandship dashboard once you receive your tracking code for faster shipping.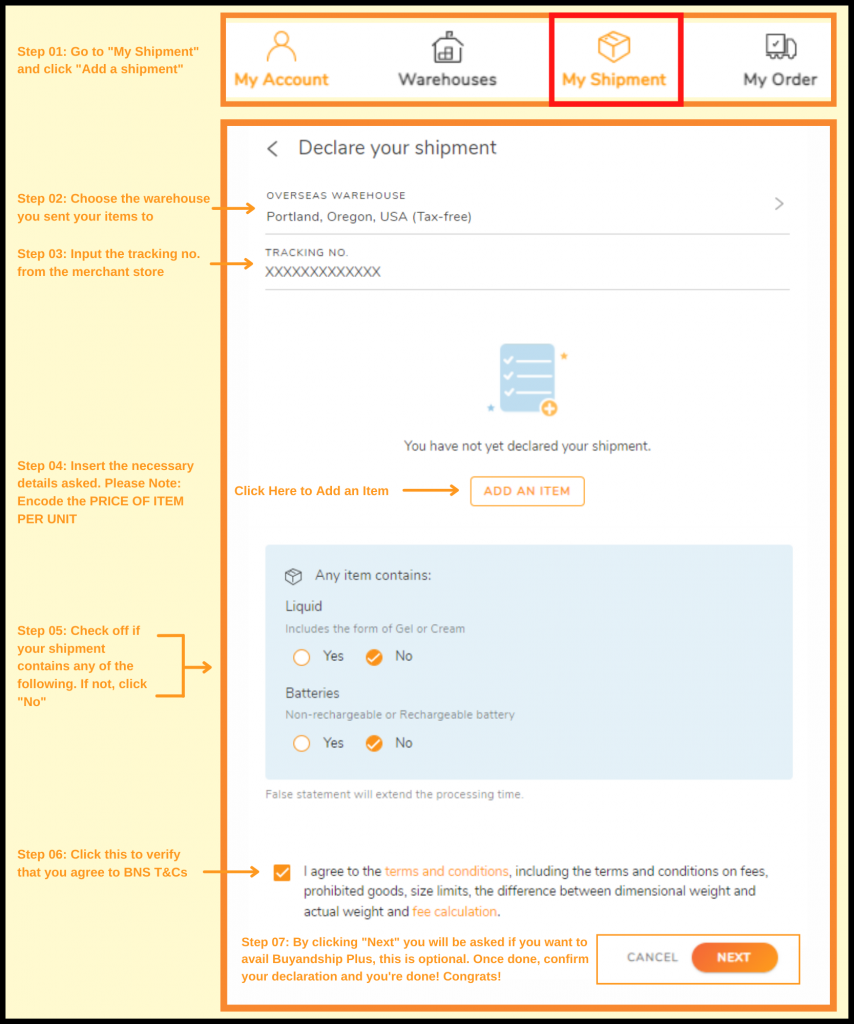 ---
Amazon Further Readings: