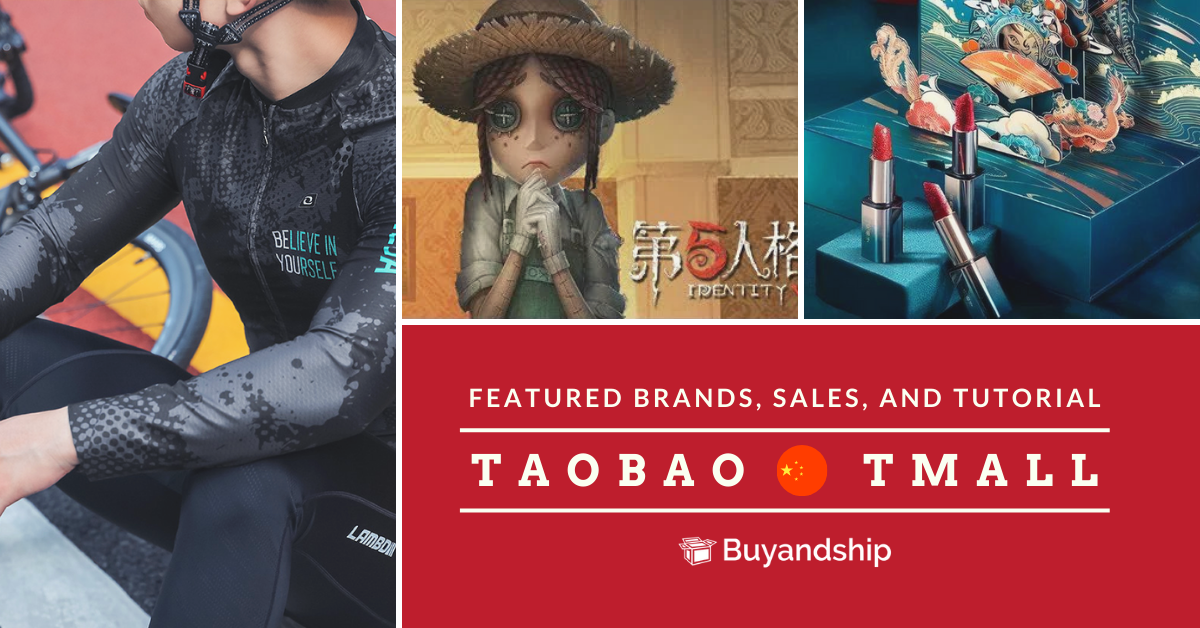 You probably know Taobao and TMall as one of the largest online shopping malls in China! In case you didn't know, both of them belong to the Alibaba group, and the purchase method is the same, but there are actually some differences.
Simply put, Taobao is like a flea market, and it's attractive to be able to buy whatever you like at a super cheap price! On the other hand, Tmall can only be opened by brands and large companies, and since screening is required for opening and listing, it is relatively reliable, authentic, high-quality, and you'll get a sense of security!
Some people may ask an agent to shop on these sites, but in fact, if you use a freight forwarding service, you can easily and affordably get your favorite products in China! It's also one of the supplier sites most sellers in Shopee and Lazada shop from so, instead of paying for unreasonable shipping and markups, Buyandship Philippines gives you the POWER to buy direct and save more money! Since Taobao and Tmall are all Chinese sites, it may be a high hurdle for beginners to buy individually, but this article has summarized tips on how to buy on the Taobao x TMall site! Scroll down to learn more!
---
---
---
Taobao Popular Shopping Stores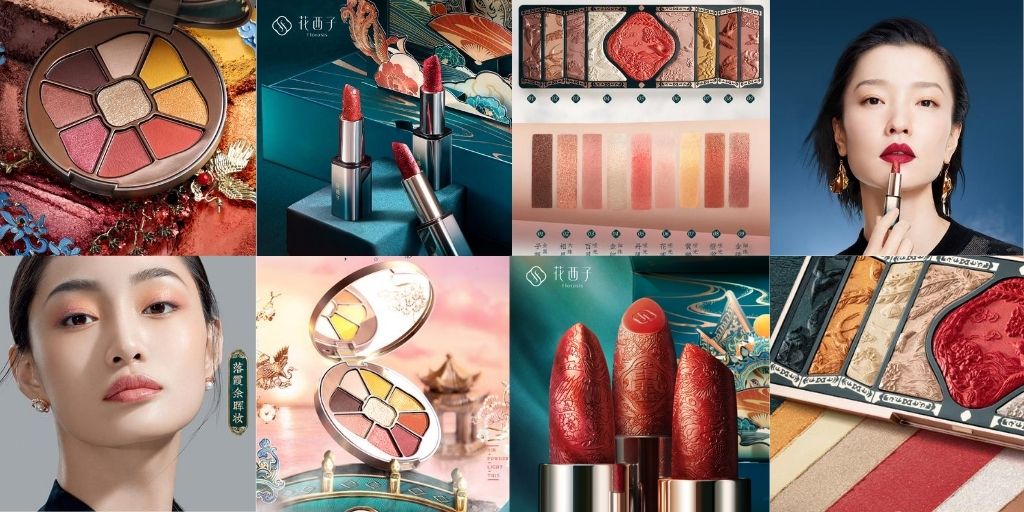 ►Cosmetics: Huaxizi Flagship Store (花西子旗舰店 )
China's Popular Cosmetic Brand
Huaxizi (花西子旗舰店 ) is a brand that has become a hot topic for "engraving lips" with a sculpture-like design on the stick. Compared to Chinese cosmetics brands, which have many vivid colors, this brand is characterized by a large lineup of pale colors that are relatively familiar to the skin.
The recommended product is "Engraving Lip" -I was fascinated by not only the beauty of the appearance but also the usability of Depacos at a reasonable price ♥
---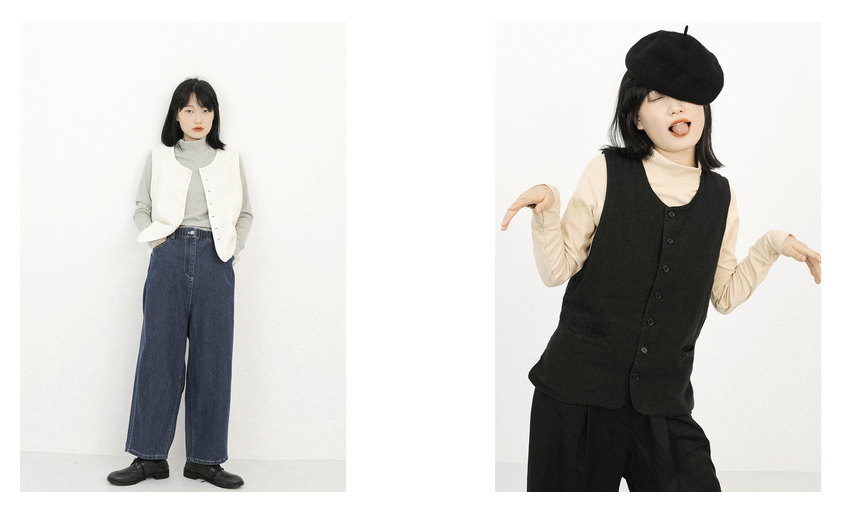 Recommended Shop If You're Going For Casual & Cute!
If you usually wear items such as denim and T-shirts~ clothing that you can casually wear down, this store is for you! Holly Chill's texture and style are balanced, it is casual but sophisticated and somehow elegant. Perfect for women who want to be cute but don't want to shy away from their comfort zone.
---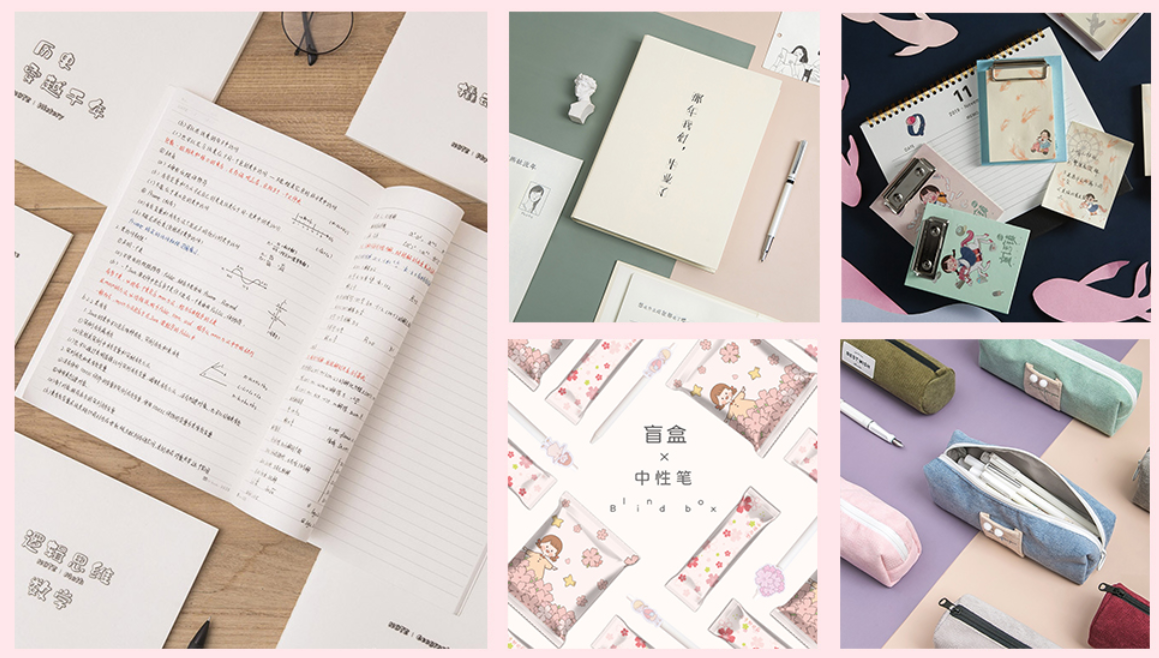 ►Stationery & Office Supplies: 3rd Class & 2nd Class (三年二班文具旗舰店)
Fashionable & Cute Stationery Supplies!
Buying stationery products not only amp up our productivity, but it can also make our environment less rigid and more comfortable. "三年二班文具旗舰店" is a cheap but fashionable stationery brand popular in China and although there are many stationery brands in the Philippines, there are a few brands that offer affordable items with cute colors and designs. "三年二班文具旗舰店" price ranges are several tens of yen to 800 yen.
---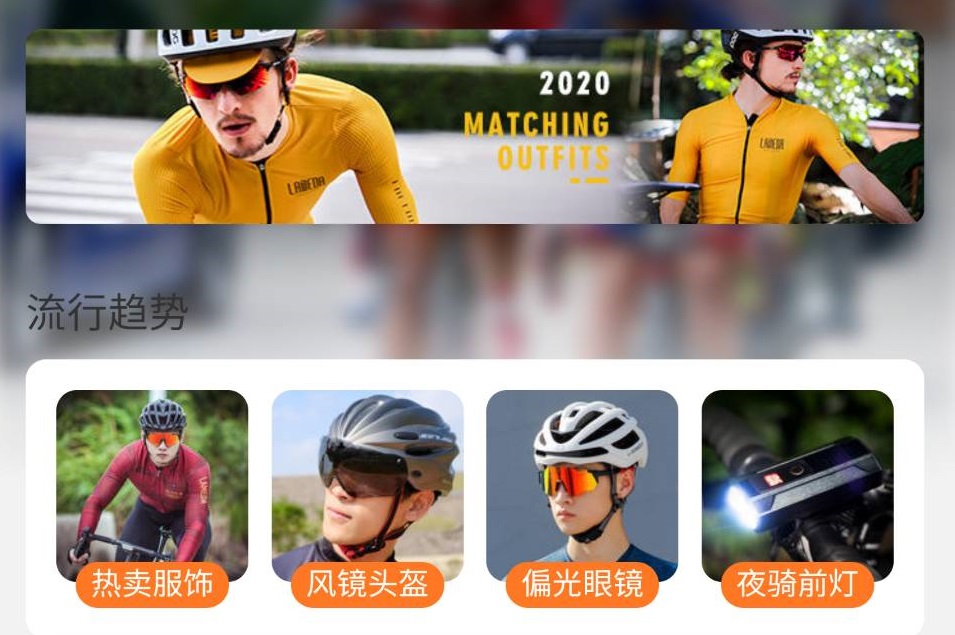 ►Outdoors:Lotto Sports Store (乐途运动专营店)
Leading Cycling Store in China!
The store offers a wide range of jerseys, gloves, shoes, racing clothing to casual clothing. There are plenty of related accessories such as sunglasses used to protect the eyes and secure the line of sight, and helmets that are essential for head protection! Cyclewear is an important staple and a very expensive one, especially if you're going to buy it in the Philippines. Save more money when you buy at alternative cycling stores here at Taobao China~
---

►Toys(Figure Collection):IdentityV or 第五人格旗舰店 
Very Popular Game in China! 
『Identity V(第五人格旗舰店 )』s an asymmetrical battle survival horror by NetEase, a Chinese company that operates the popular PC game『Dead by Daylight』。
Do you enjoy the horror-like horror of being chased or the madness of hunting down the weak? Then, you'd like this game! This game is popular in China that they even create a whole line of merchandise such as various demons, detectives, dolls, and related accessories! Best part? Exclusive lucky bags are available at Taobao official shop ★
You can find many other popular manga and anime goods at Taobao and Tmall, and there are various items that you can buy at great prices! For example, "Mado Soushi", which was reorganized from the popular Chinese BL novel into an anime, and "Koi to Producer ~ EVOL x LOVE ~" (abbreviated as "Koi Pro"), which was reorganized from a game app into an anime and more!
~
---
Taobao Sale Calendar!
Let us introduce you to multiple sale events held in Taobao. Many of you are familiar with Double Eleven (11.11) and Double Twelve (12.12) However, Taobao organizes more than 30 bargain events a year, and some bargains are held almost every day. So, among the bargain events currently being announced, we have picked up some important big sales below.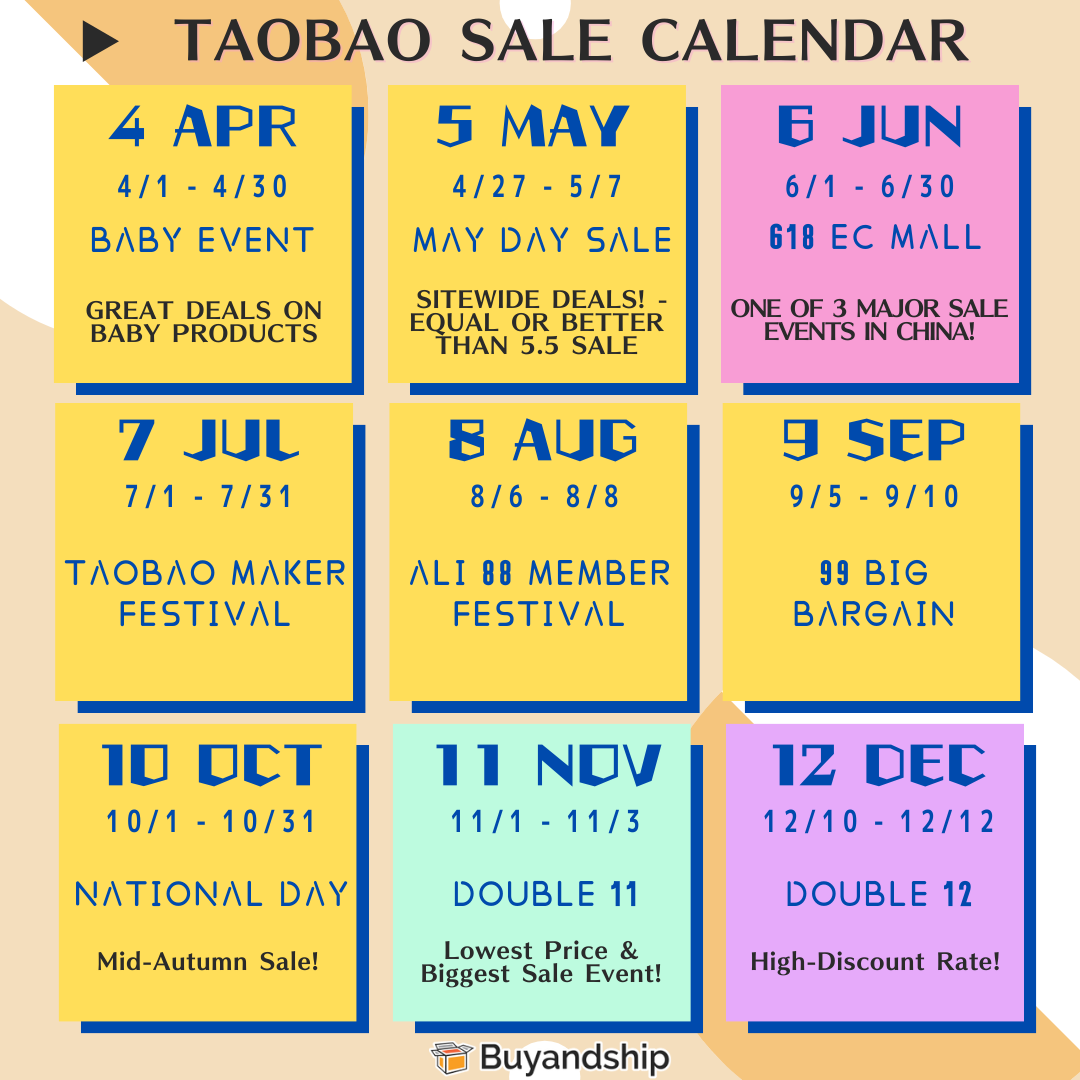 In April, there will be a sale called "Treasure Treasure Departure". In Chinese, "treasure" means "children", so simply put, it is a bargain sale with a higher discount rate such as children's clothing and kids' related products. And since April is the holiday season, we are aiming for outdoor activities and holiday goods.
May 1st is a holiday called "May Day", which is considered to be very important in China, and is also called "51 Labor Festival" or "51". A great sale will be held from the end of April to the end of consecutive holidays.
Then, in June, one of the three major sales battles of China's EC mall, "618 (the end of 618)" will be held! It's time to buy general products at a good price, so it's cheap even if you buy in bulk!
In July, when summer sales are booming overseas, the "Taobao Maker Festival" will be held. The literal translation of the building section is the "manufacturing face." The main purpose of this event is to open various pop-up stores to create topics, but we will also hold an online bargain sale for a limited time! You can get a lot of unique and interesting items at this time.
In August, Alibaba Group, including "Ali 88 Association (88 Member Festival)" and Taobao Tmall, will hold a bargain sale as the online sales business expands. You can hold various discount events for users and purchase products of all genres at lower prices.
"99 Big Bargain" in September and "National Day of the People's Republic of China (National Day Festival)" in October are about to enter the fall/winter season, so early autumn items are about to start to stand out in stores. Late summer items will also be a highlight.
From October to November and December, the biggest bargain sales in China's EC mail order, "11.11 (Double Eleven Sale)" and "12.12 (Double Twelve)" will be exciting! Along with Black Friday and Cyber ​​Monday, it is known as a large-scale shopping event. Events and campaigns are held for almost two months in a row, so you can buy anything at a high discount rate.
Look out for the scheduled sale events above and prepare as early as now!
---
Step-by-Step Tutorial Guide on How to Buy From Taobao
Taobao is full of amazing deals and affordable must-haves, from clothing, accessories, electronics, to homeware goods, there is nothing you can't shop at Taobao. If you also want to shop at Taobao, this handy step-by-step shopping tutorial will help you! We will walk you through browsing, purchasing method, and the best thing: with Buyandship you can ship everything from our China warehouse to your doorstep in the Philippines!
Step 01: Go to Taobao's Landing Page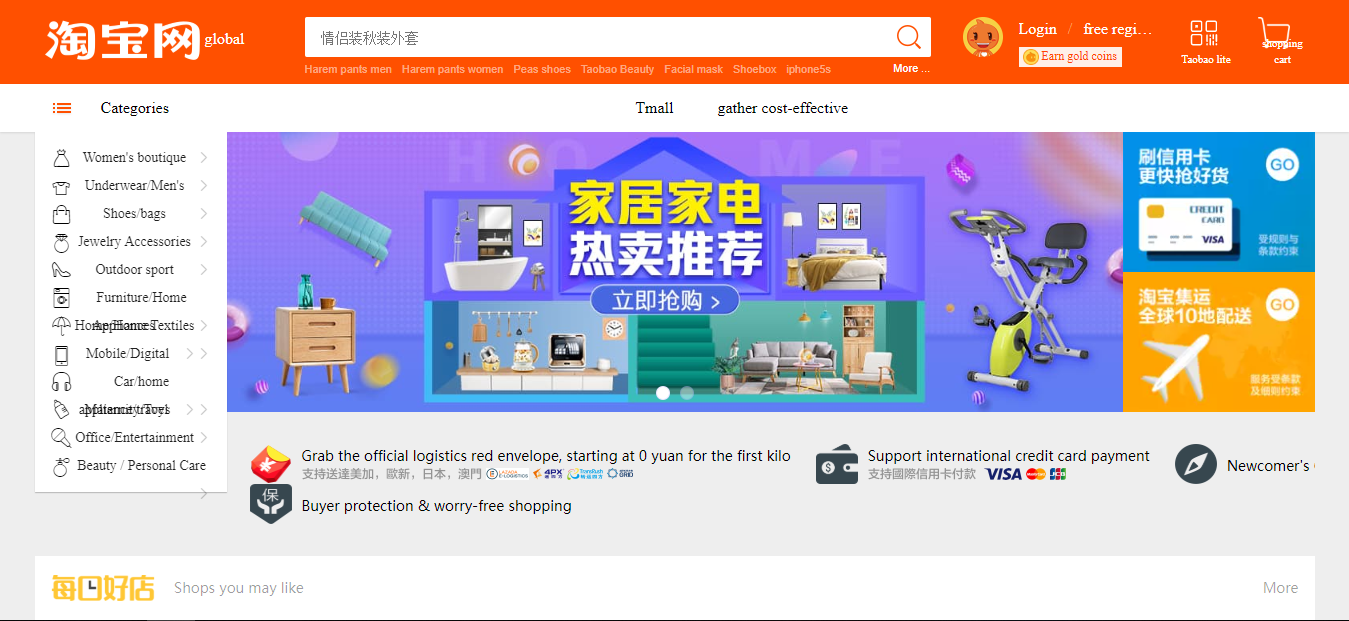 Okay, first things first, go to Taobao's landing page. It looks a little overwhelming at first since everything is in Chinese character but don't worry, you can always use a Google Translate Chrome Extension. Click here to learn how.
Step 02: Signup or Login to Your Account
Chinese Version: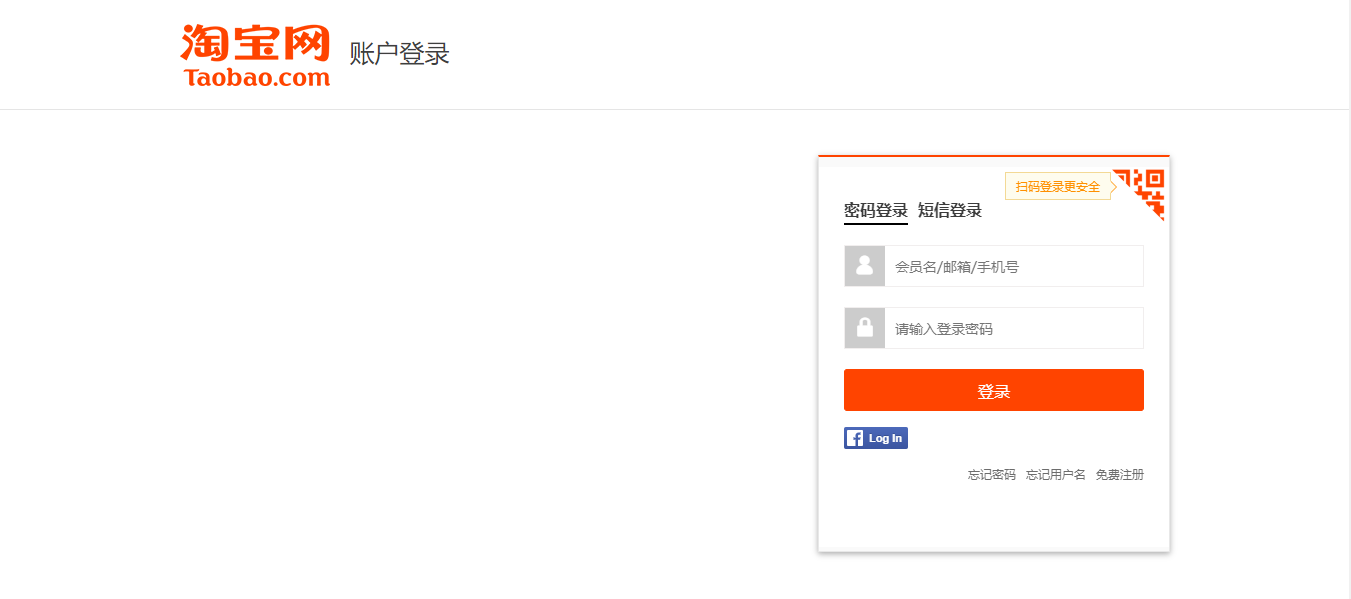 Translated Version: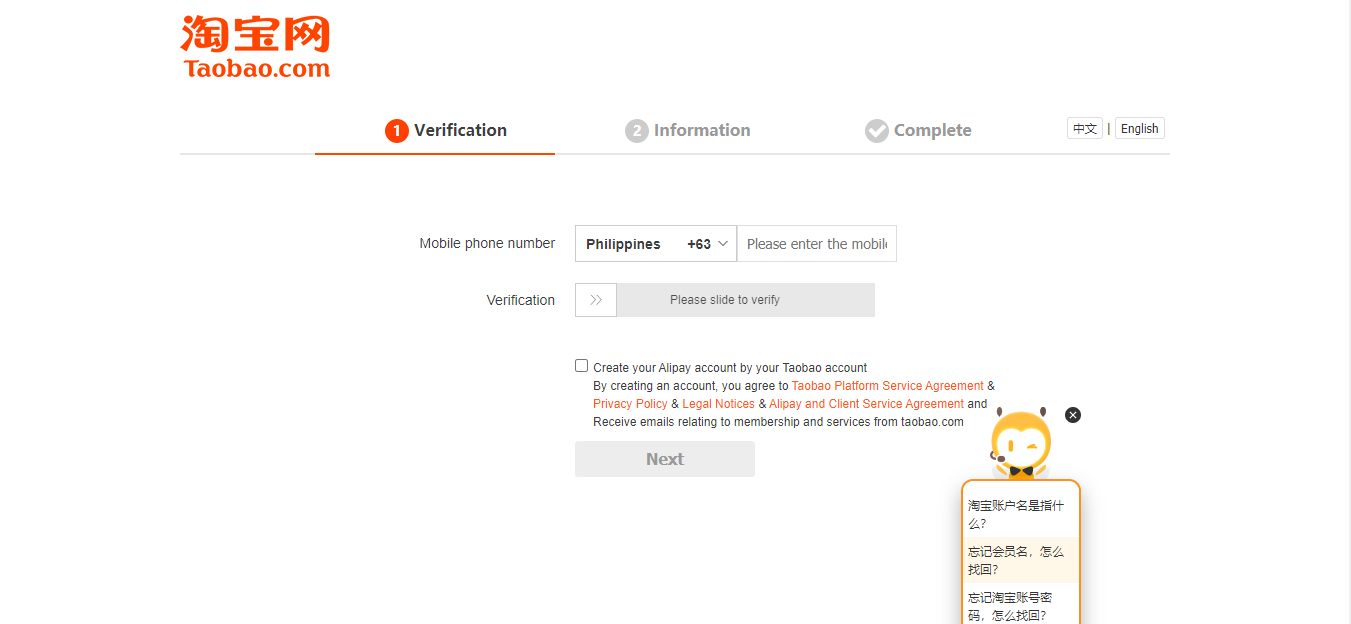 Create an account if you're new to the site or simply log in to your account if you already have one. These pages can be also translated to English at the top right of the page. Fill in all the relevant details and enter the verification code, that you'll receive as a text message.
Step 03: Browse Your Favorite Products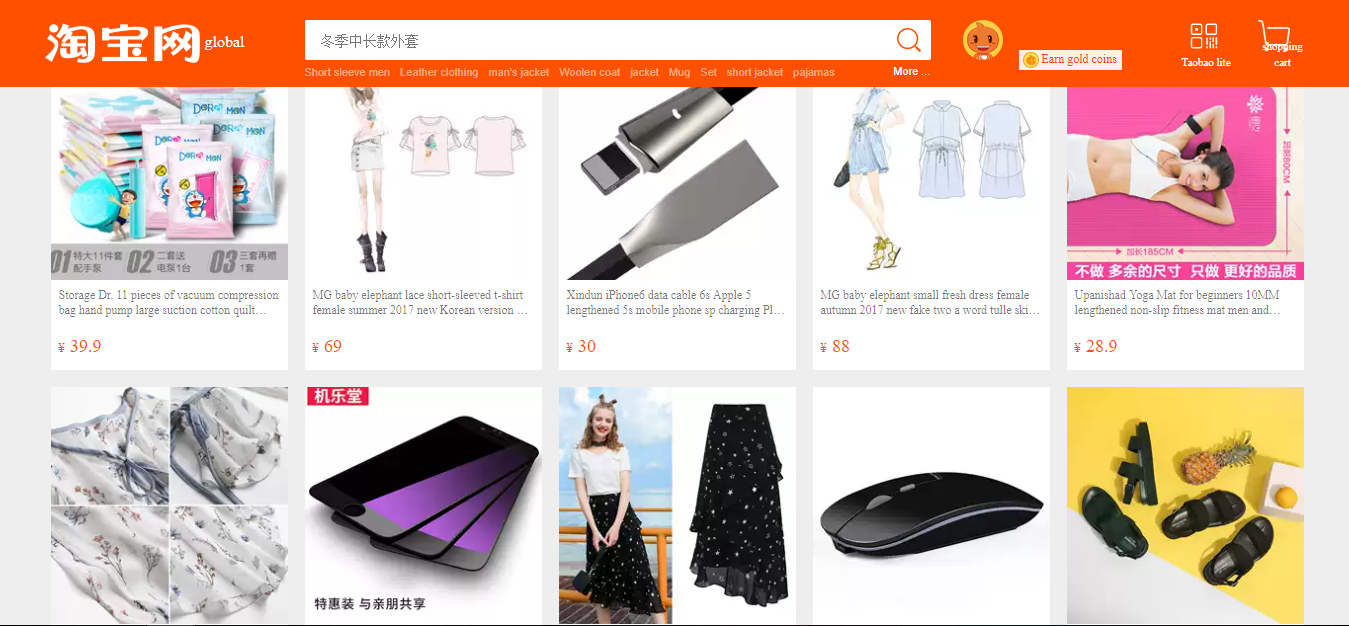 You can either browse through the different categories or use the search bar. You can trust Taobao to provide the best listings from apparel to home goods. Make sure to review each item carefully and if you're satisfied with the product/s you choose, you can choose to either "Buy item now" or place it in your shopping cart by hitting  "Add to Cart"  Before you purchase an item, always check the reviews and recent transactions to avoid any inconvenience.
Buyandship Tip: You can use their coupons to save more money!
Step 04: Review Cart and Hit "Checkout"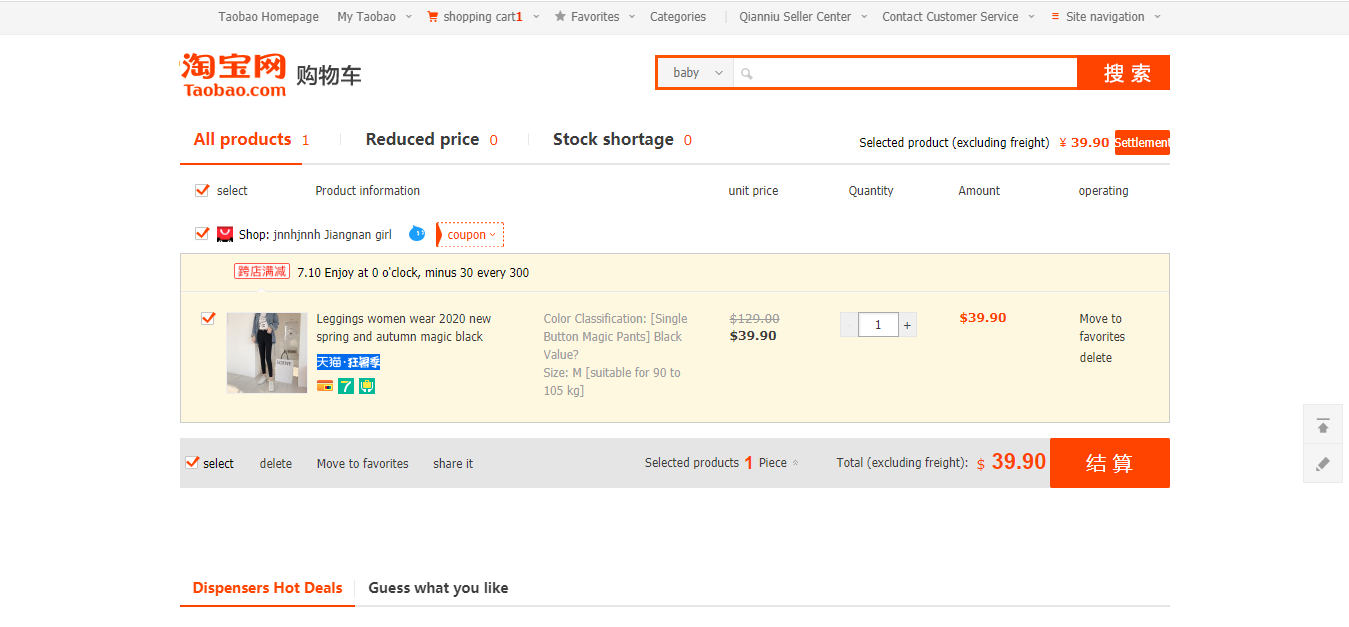 If you're happy with your finds, review your cart one last time and then Proceed to Checkout by clicking the red button at the lower right.
Step 05: Enter Shipping Information
Since our China Warehouse is written in Chinese Character, we'll go through with you on what to encode in your shipping address as stated in your Buyandship Dashboard. First, go to your Buyandship Account,  under the 'Overseas Warehouse Address' section, click on the 'China' Tab. It has specific instructions if you're going to buy products from Taobao.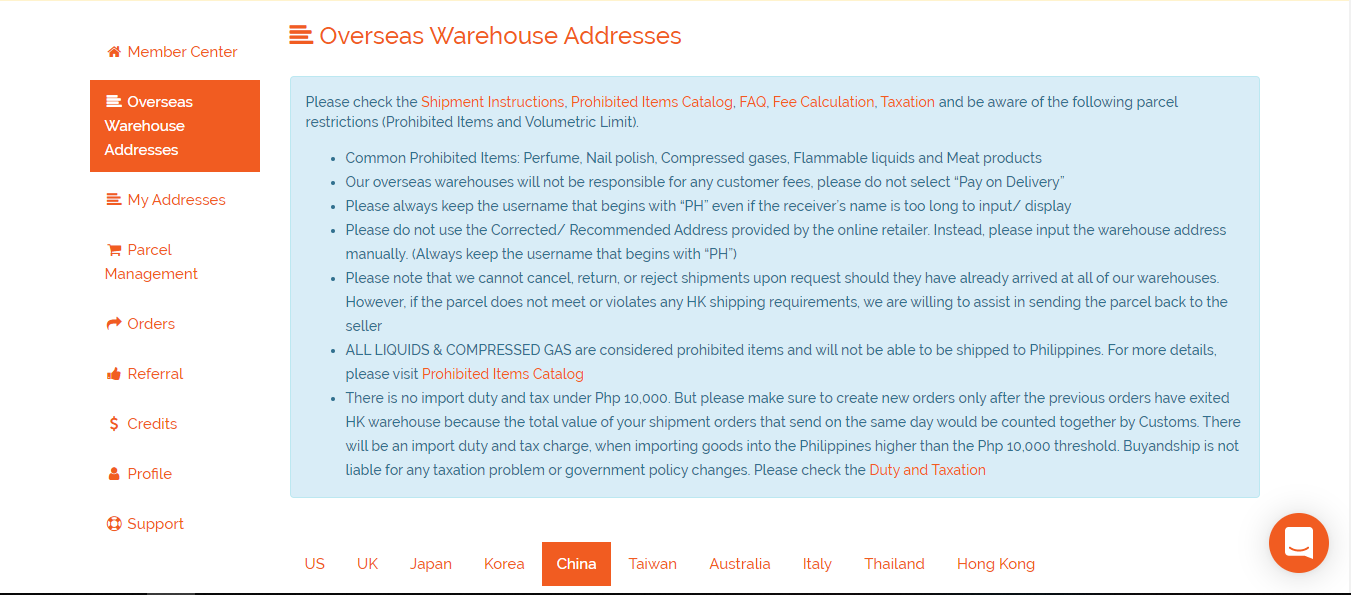 Simply fill in the address, as pictured below: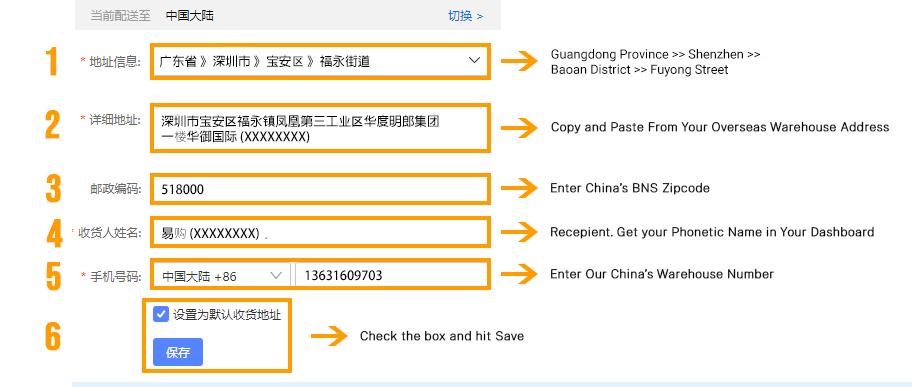 For the first tab, you are choosing >>Guangdong Province>> Shenzhen >>Baoan District >> Fuyong Street or in Chinese 》广东省 》深圳市 》宝安区 》福永街道
For the second tab, copy the address and your Member ID from the China Tab in your Overseas Warehouse Address.
For the third Tab, input our China Address zip code.
For the fourth one, copy the Recipient from the China Tab in your Overseas Warehouse Address.
And lastly, input Buyandship China's Telephone Number.
Step 06: Enter Payment Information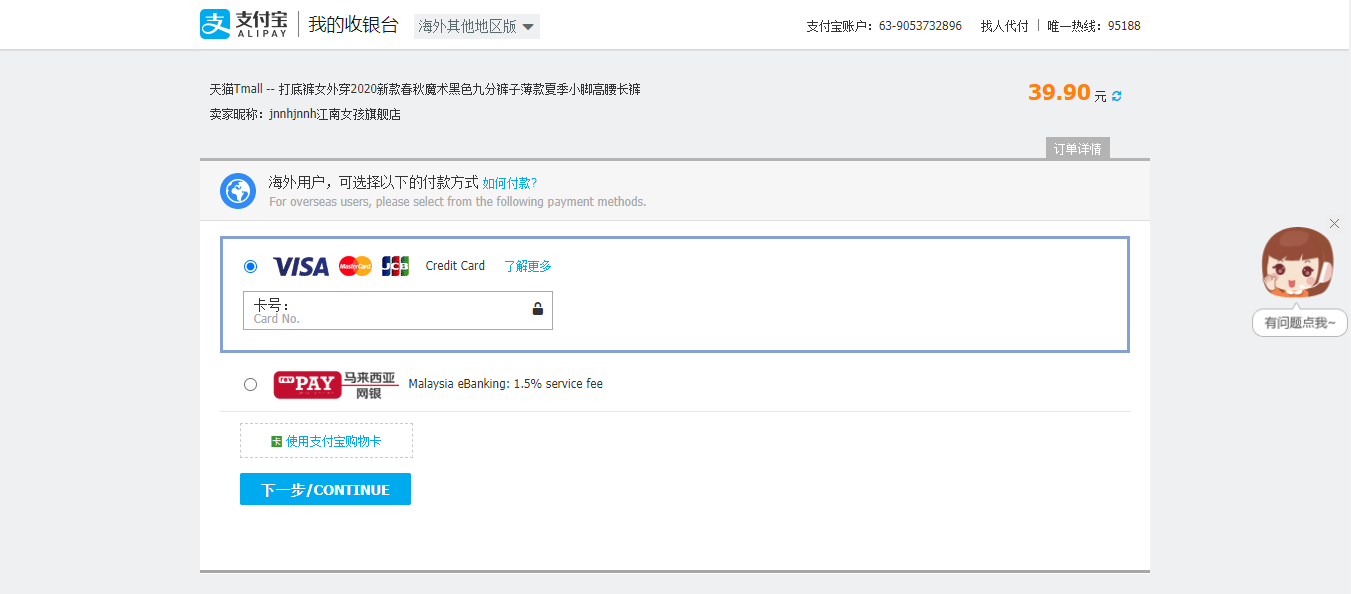 You will be redirected to Alipay where you have to input your credit/ debit card number first.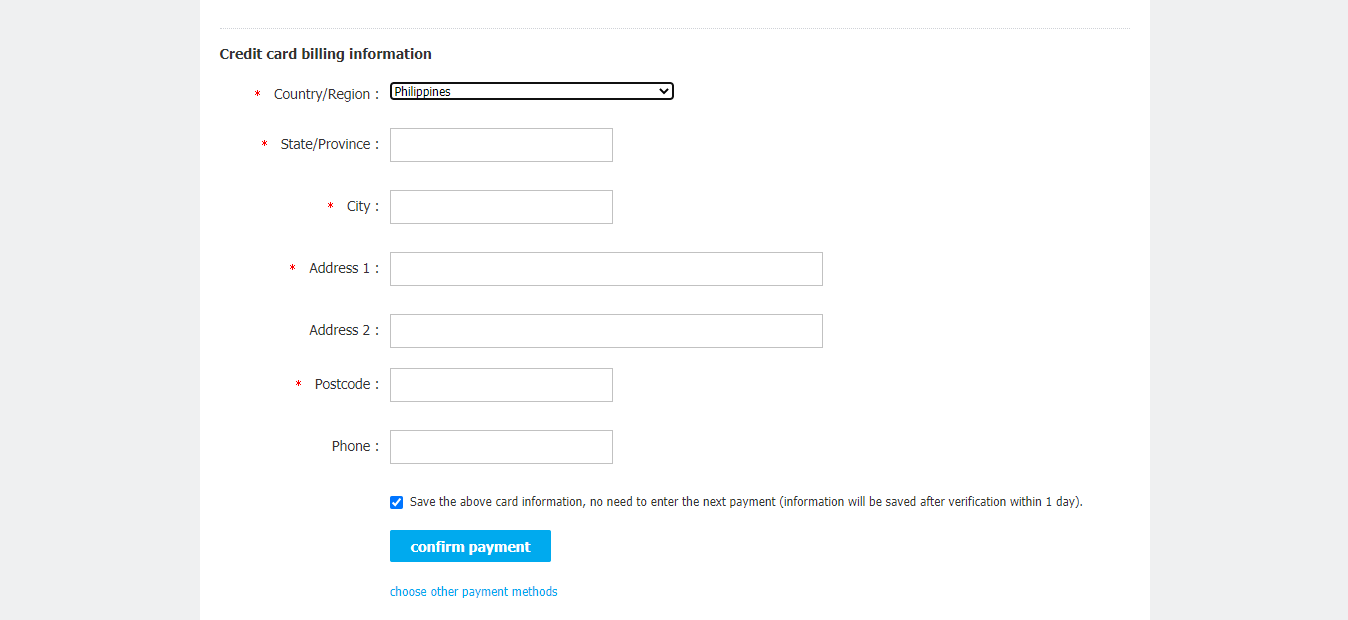 After that, you will be redirected to the billing section, enter your Philippine Address or the address you place in your credit/debit card instead. To clarify:
Shipping Address = Buyandship China Warehouse Address
Billing Address= Credit Card Address
Once you're done, click "Confirm Payment" to proceed.
Step 07: Wait For Your Tracking Number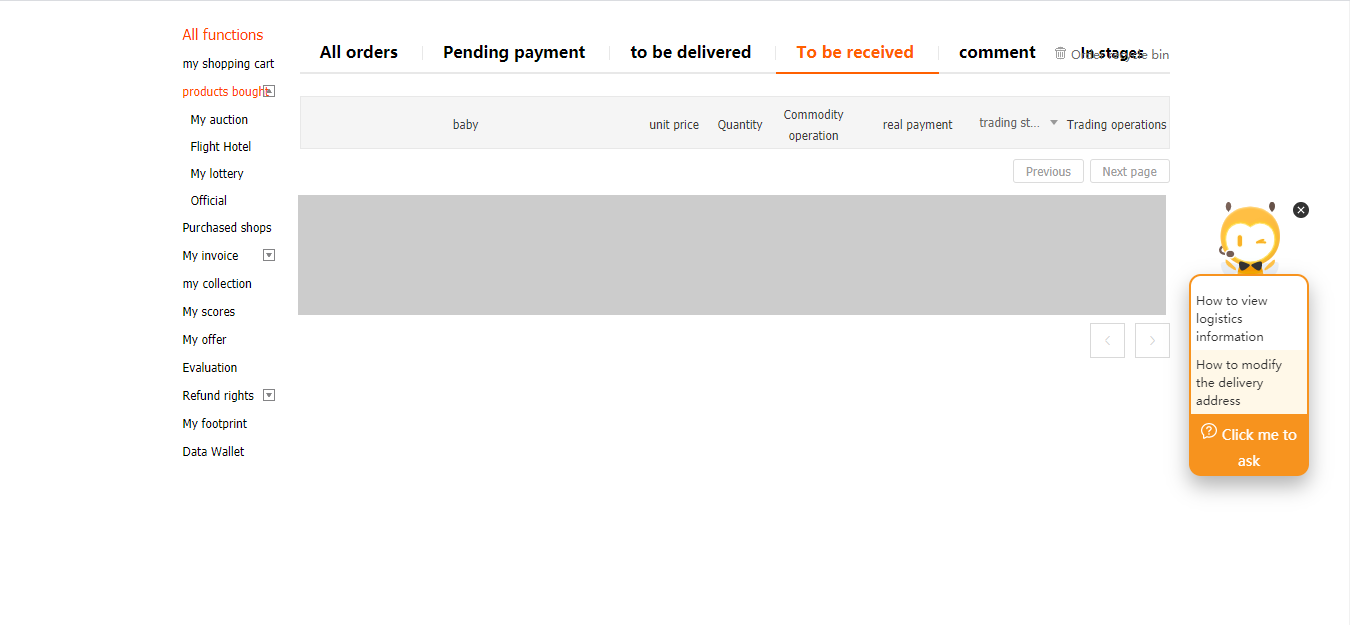 Once you're done, you will be redirected to Taobao's page and you're all set! Simply wait for Taobao's confirmation email that would consist of your tracking number and order details. If you have an account, simply check the order status in your account under "To be Received"
Step 08: Declare Your Shipment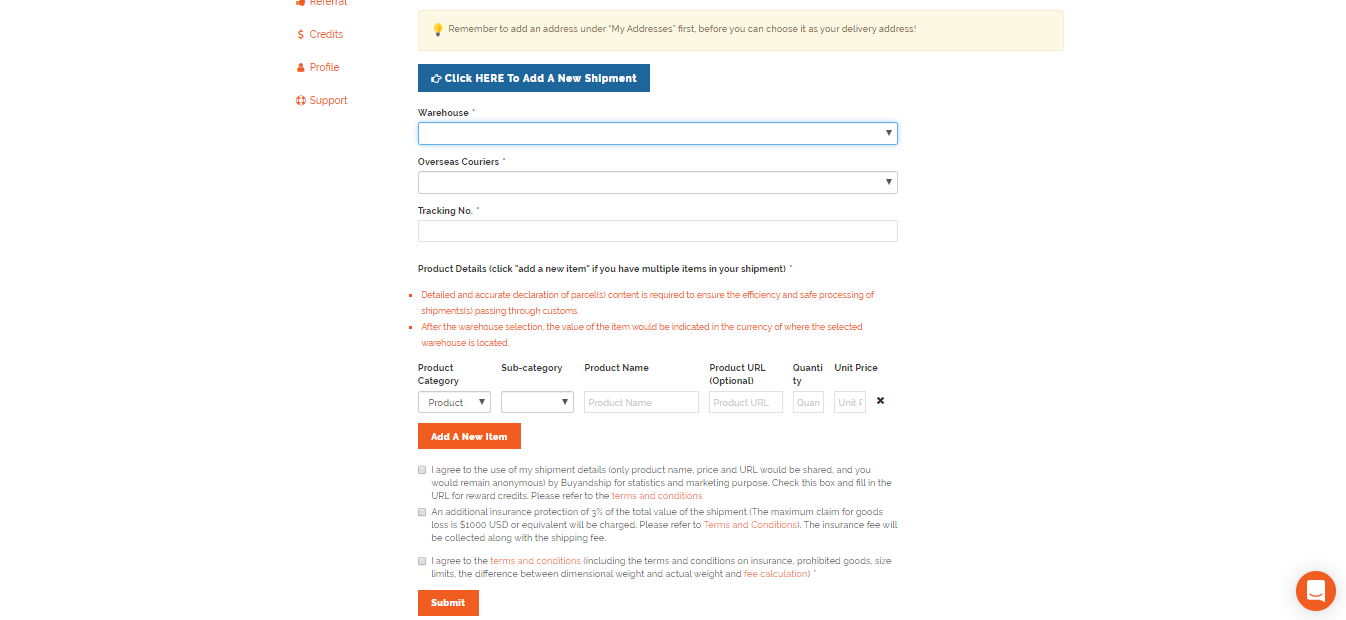 Once you get your tracking code from Taobao, log in to your Buyandship Account, and declare your shipment. All you have to do is:
Go to 'Parcel Management'
Hit 'Click Here to Add a New Shipment'
Enter the Warehouse you ship it to, in this case, select 'Dongguan, China'
If the email says which courier they use, select the respective courier. But if you don't know, choose 'Other Couriers,' instead
Enter your Tracking Number
Fill out the Product Details (Click 'Add New Item' if you bought multiple items)
Check all of the Terms and Conditions
Hit 'Submit'
If you wanted a more elaborate explanation on how to do it, click here.
Step 9: Wait For Your Parcel To Be in Parcel Management "Arrived At HK Warehouse"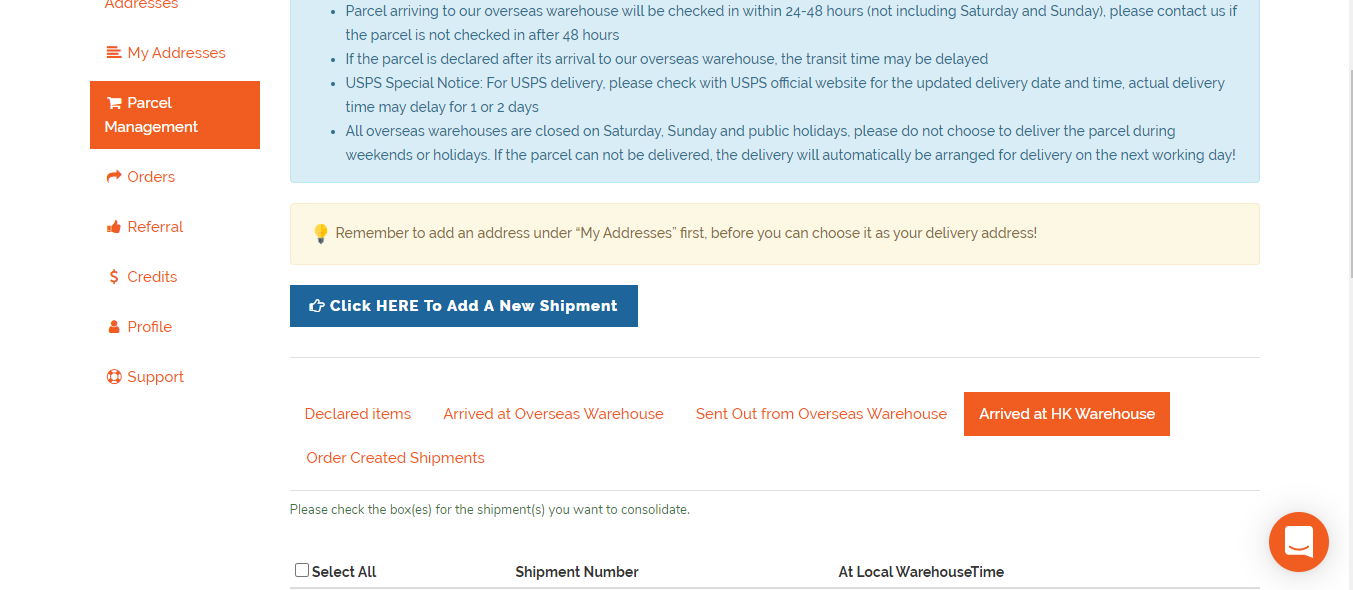 Once it is in "Arrived at HK warehouse" in Parcel Management, you can checkout your shipments separately or consolidate your shipments (not separate items) by ticking on the box next to your tracking number. Once each shipment arrives HK warehouse you have free consolidation services and 42 days of storage. If you want to checkout, fill out the checkout details, and proceed to payment.
Step 10: Pay for Buyandship's Shipping Rate

We charge purely based on weight so, you don't have to compute for complicated math equations. Plus, we have the lowest shipping rate in the Philippines! We have 2 Pricing Options: Delivered Duty Unpaid (DDU) and Delivered Duty Paid (DDP) Check out the Features of DDP and DDU on the images below: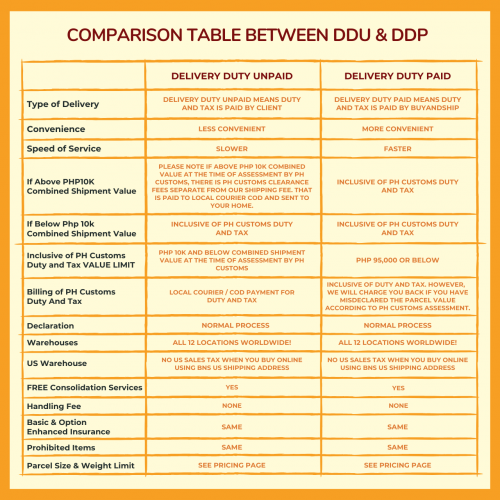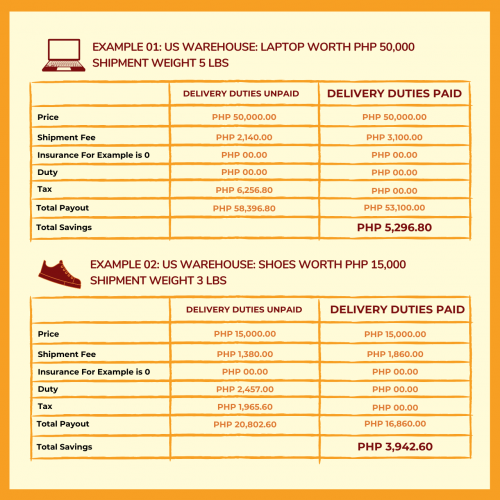 This goes without saying that if your parcel weighs exactly or less than 1 pound, we only charge you the designated amount but if the weight exceeds 1 pound, we round it up. But don't worry because you always have the choice to consolidate your items to maximize your money- that's a whole other conversation so it's best if you just read more about consolidation here.
Once you get notified that you're parcel is in our HK Warehouse, all you need to do is pay the service fee before we process it. Buyandship only accepts Internationally accepted Mastercard or Visa or Virtual Cards for a safer and faster way to pay.
Step 11: Wait For Your Parcel To Arrive in Your Doorstep in the Philippines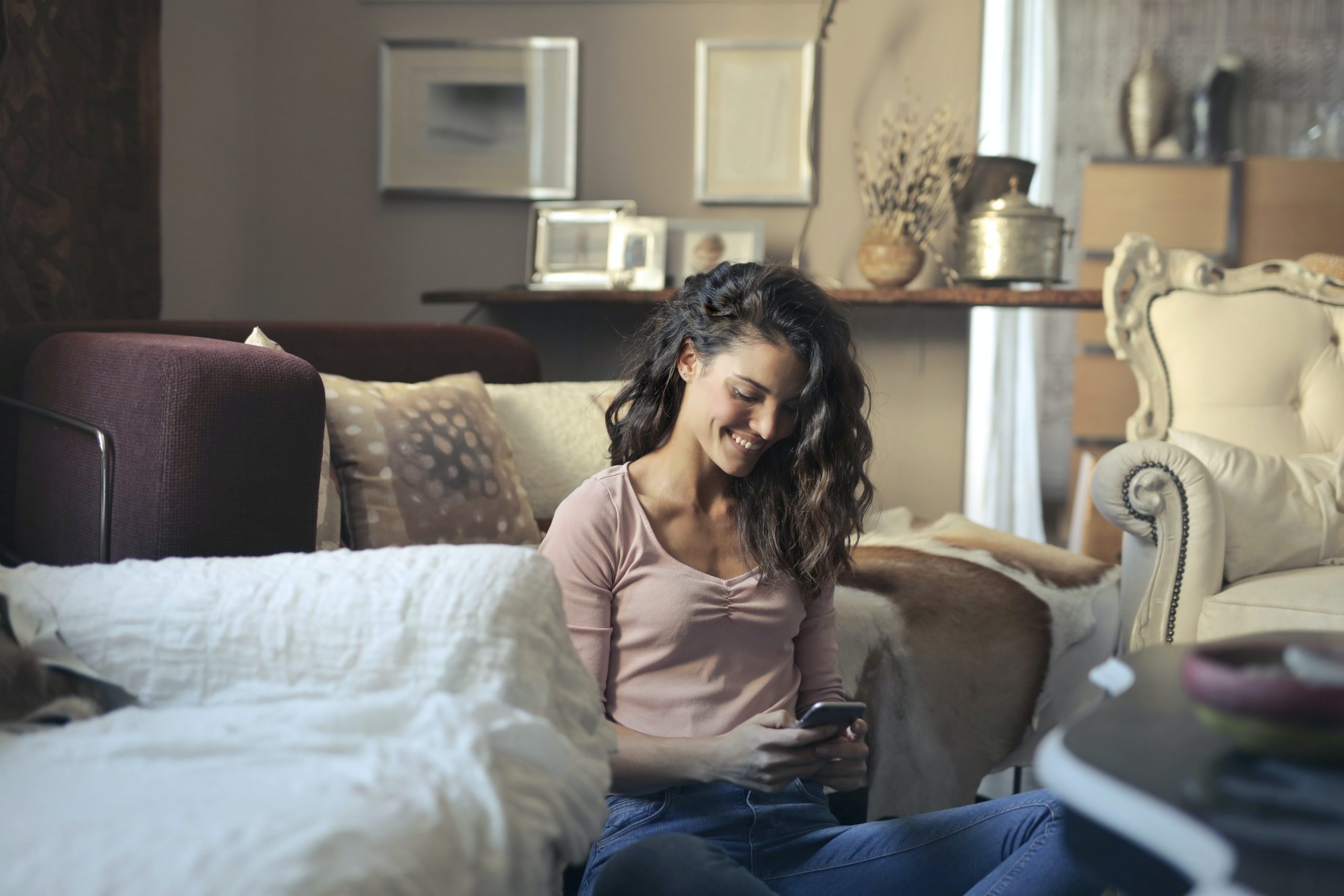 Last step! All you have to do is sit, relax, and wait for your parcels to arrive at your doorstep in the Philippines. Get to enjoy your new steals directly from China!