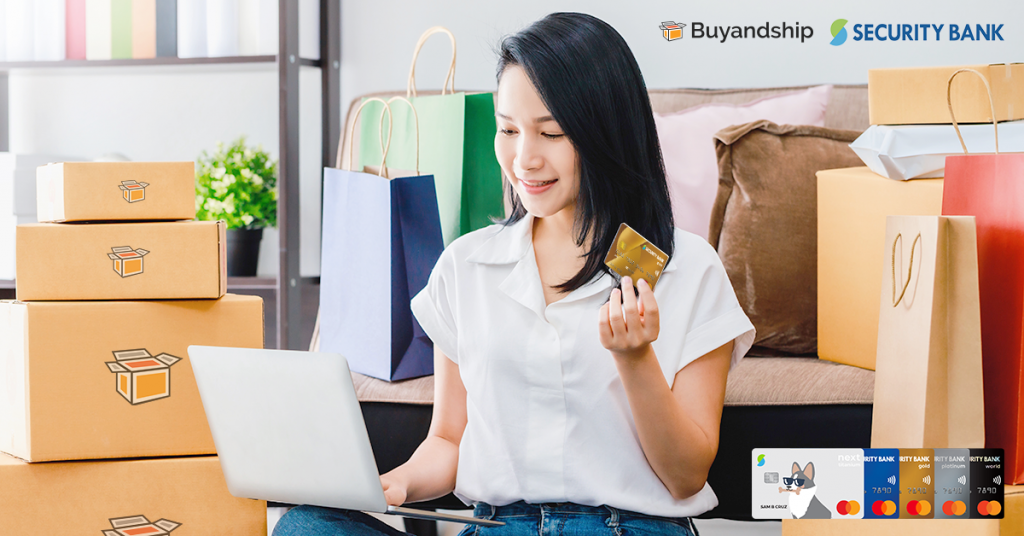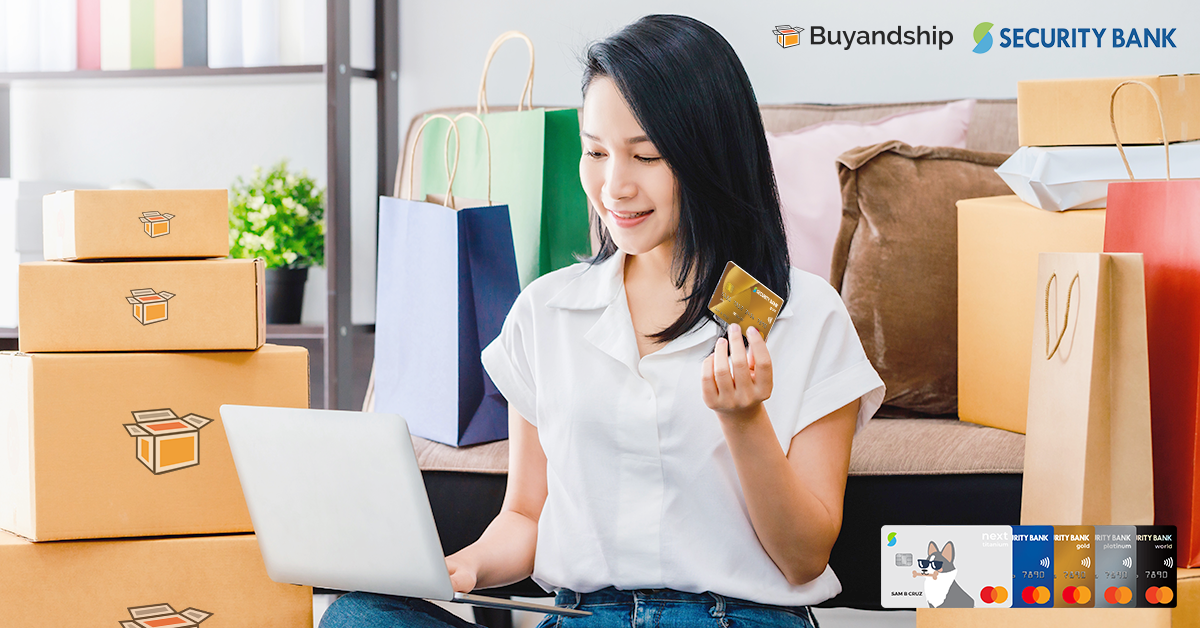 【Security Bank x Buyandship Exclusive Promo】 Get 5% or Up to PHP 300 BNS Rebate Credits!
Big news, everyone! We decided to extend our partnership with Security Bank to give you this exciting promo~ Security Bank Cardholders who transact at Buyandship from November 15 to January 15, 2022, will be eligible to receive up to 5% or up to PHP 300 Buyandship Credits.
You can simply pay the Buyandship shipping fee with your Security Bank credit cards on our system before January 15, and the credits will be awarded to your Buyandship Member's Account within 30 days after the campaign period ends!
---
Terms and Conditions:
The Promo is open to all Principal and Supplementary Rewards and Next Mastercard Credit Cardholders ("Cardholder") whose Cards are active and in good credit standing, and with available Credit Limit at the time of purchase.
Promo period is from November 15, 2021 to January 15, 2022.
Transactions made from BuyandShip during the promo period are considered qualified.
Cardholders are entitled to a 5% or up to P300 rebate Buyandship credits when they transact at BuyandShip within the promo period.
The amount of rebate will be credited to the cardholder's credit card within 30 days from the end of the promo or January 15, 2022.
There is no limit as to the number of qualified transactions a cardholder can make so long as the amount of rebate will not exceed P300.
If a cardholder disputes the very same transaction which earned him/her the cashback, the cashback amount shall be charged to the cardholder's account. The cardholder shall be informed via email or phone call that the cashback amount shall be charged to his account.
If there is any instance of fraud on the part of the cardholder with regards to the transaction, the Bank reserves the right to charge the cashback amount to the cardholder's account, as well as other remedies available to it under the law.
All queries regarding this promo shall be directed to our website chat live and the Security Bank Customer Service hotline at +632 8887-9188 or contact them at customercontact@securitybank.com.ph.
The credits are not refundable, transferable, nor exchangeable for cash or other products and services, and all rebate credits cannot be transferred to other Buyandship member accounts.
Security Bank and Buyandship neither supply nor sell the products delivered through Buyandship's service, and are not responsible for any obligations or liabilities of the sellers relating to the respective products.
Security Bank and Buyandship reserve the right to determine the eligibility and validity of cardholders and transactions for this offer in accordance with their payment records, including date and time.
This promo cannot be used in conjunction with other on-going promos of the Bank and is subject to the Terms and Conditions governing the issuance and use of Security Bank Mastercard.