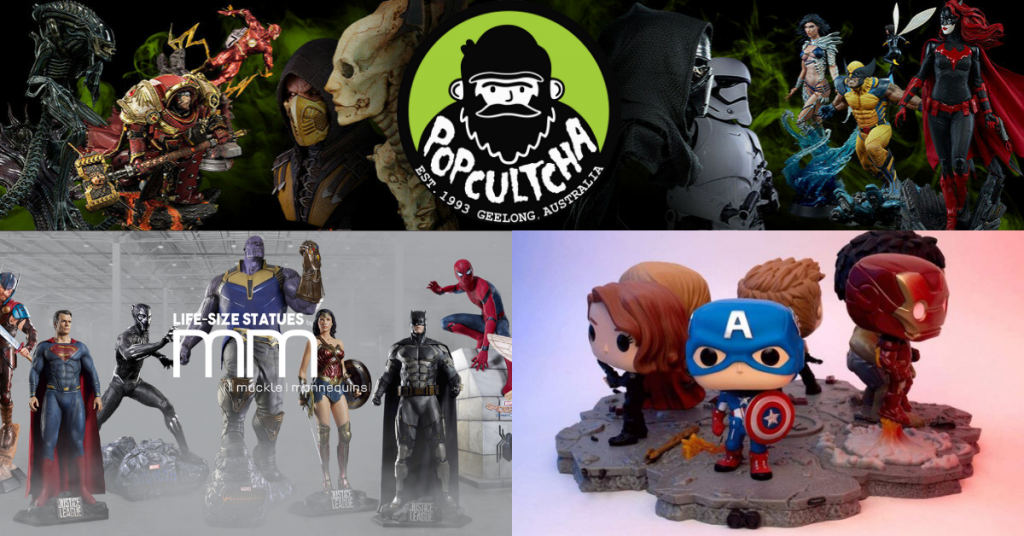 Popcultcha is Australia's largest and most extensive online seller for pop culture merchandise and collectibles since the year 1993!  At Popcultcha, you can go bananas with your purchases of merchandise because they have EVERYTHING that a collector could ever dream of. From Funko Pops to Card Games, the possibilities are endless! In their industry of cult and quirky, if you want it, you'll definitely get it! Check out our top picks below:
---
Buyandship Top Picks: Popcultcha Australia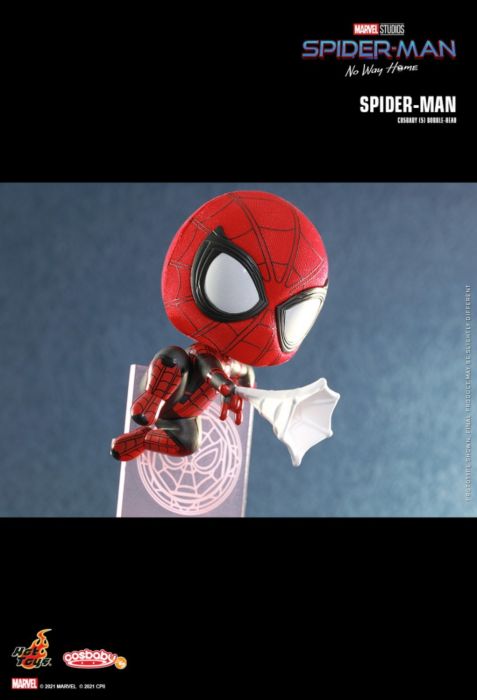 Spider-Man: No Way Home – Spider-Man Cosbaby (S) Hot Toys Figure
The Spider-Man Cosbaby (S) Hot Toys Figure captures the wall-crawler in his classically styled new suit as he leaps through the air and shoots his web to ensnare his target.
Pre-Order: January 2022
Price:  $44.99  $39.99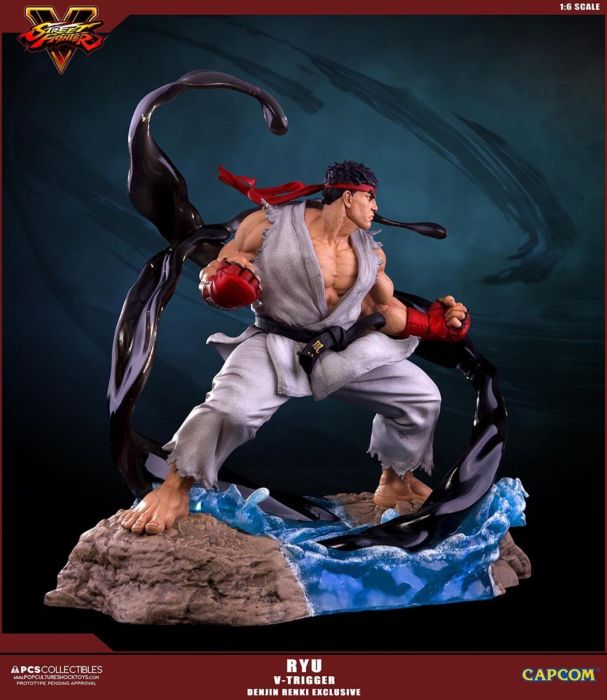 Street Fighter V – Ryu V-Trigger 1/6th Scale Statue
This V-Trigger series captures the characters of Street Fighter V powering into their new special abilities. Ryu is sheathed in a flow of energy tendrils which has been captured in this 1/6th scale statue. He stands at approximately 12" tall atop a water and rock base.
Price:  $549.99  $399.99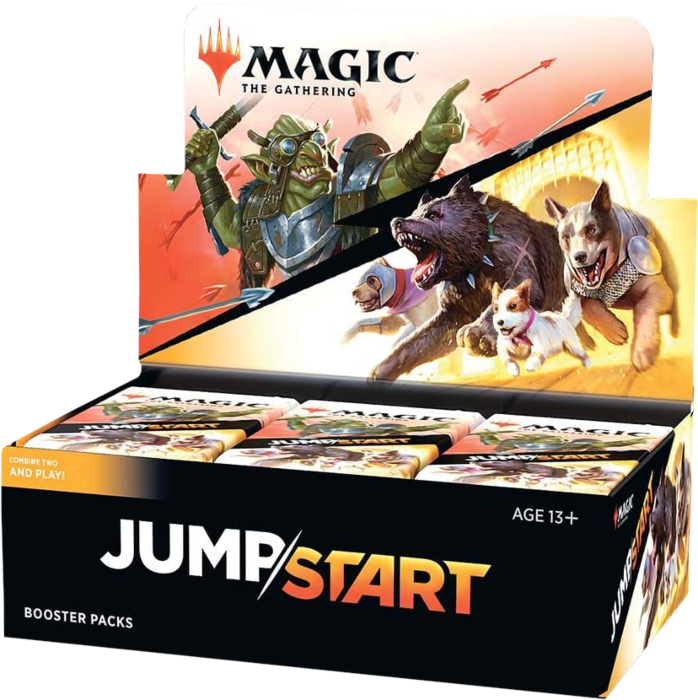 Magic the Gathering – Jumpstart Booster Box (Display of 24 Packs)
At its foundation, Jumpstart is simple. Grab two boosters, shuffle them together, and you're ready to go. But a closer look reveals an intricate play experience unlike anything in Magic.
Price:  $215.76  $179.99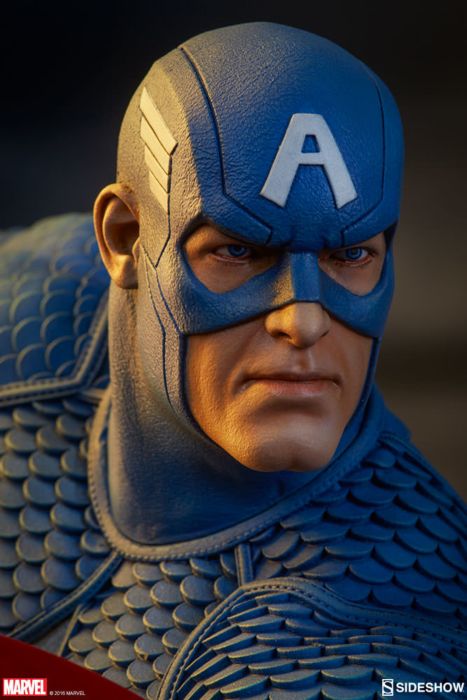 Avengers – Captain America Avengers Assemble 15" Statue
Inspired by the most iconic incarnations of the stalwart champion of justice, this 15" (38.1cm) tall statue features Cap with his trademark stars and stripes, shield raised, and ready to take down evil-doers with a swift right hook. 
Price:  $599.99  $499.99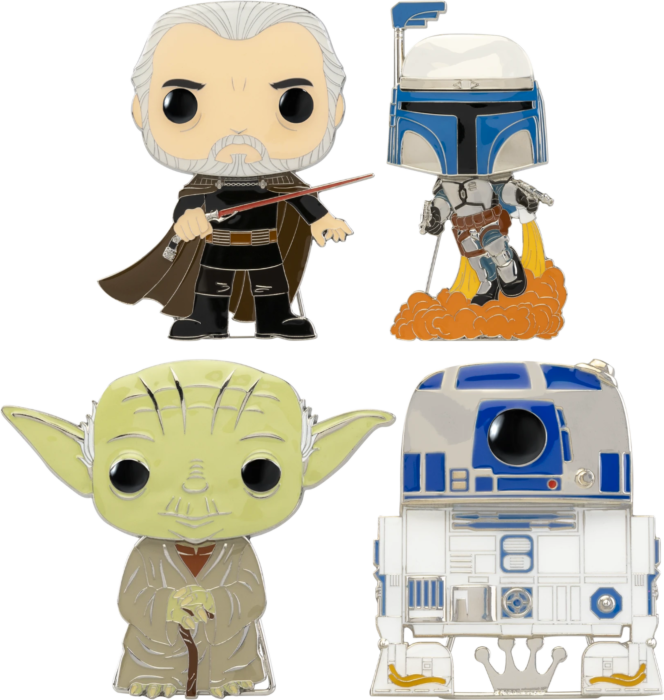 Star Wars – Attack of the Clones 4″ Pop! Enamel Pin Bundle (Set of 4)
Measuring 4" tall and featuring four heroes and villains from the film, these Pop! Enamel Pins are the perfect accessory to brighten your wardrobe.
Four characters from Star Wars Episode II: Attack of the Clones, including Count Dooku, Jango Fett, R2-D2, and Yoda, with the chance of a Chase Variant.
Price:  $111.96  $99.99