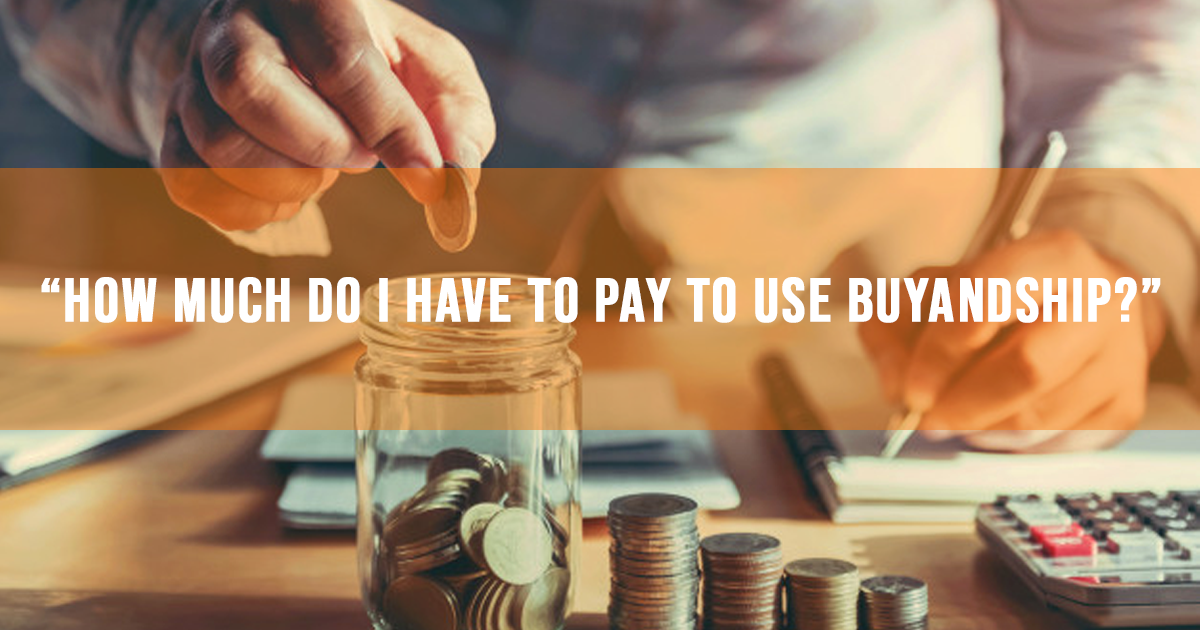 One of the frustrations of online shopping overseas is paying for expensive international shipping fees! Have you ever come across a situation when you're about to checkout, only to find out that international shipping fees to the Philippines cost just as much as your cart? In some cases, it can even cost even more than your items! If you're tired of situations like that, Buyandship is here to remedy it through affordable forwarding service. Scroll through to see how much we charge and how would you calculate an estimated chargeable shipping weight.
Note: If it is above Php 10k there is PH customs duty and tax and that is settled with our local courier. Please see Taxation Page for more details. But we have a solution that less all your worries about PH duty and tax
---
"How Much Do I Have to Pay to Use Buyandship?"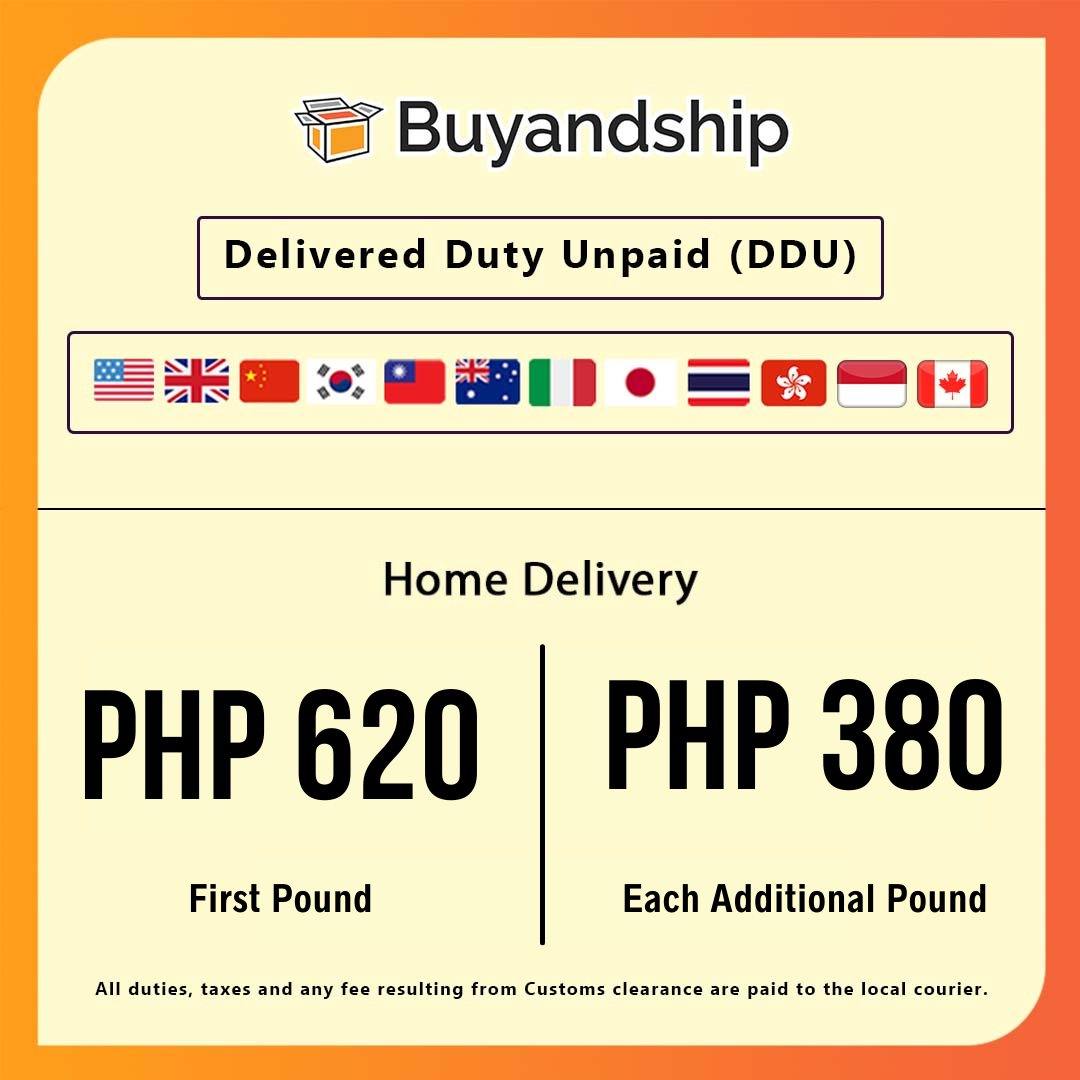 Most providers calculate shipping fees using weight or volumetric weight, whichever is higher, and that is usually based on complicated calculations that are unfair. We charge purely based on weight so, you don't have to compute for complicated math equations. Yep, that's the same charge for ALL of our locations. No hidden fees!
If you want a less hassle transaction with high-ticket items, we have a solution for you: If your shipment's total value is above PHP 10k, we advise you to use our DDP Pricing so, you less worry about PH Duties and Tax. Learn More About Our New Pricing Option HERE. And if it's below PHP10k, you can use our DDU Pricing Option. Check out the price comparison we did below regarding the 2 options: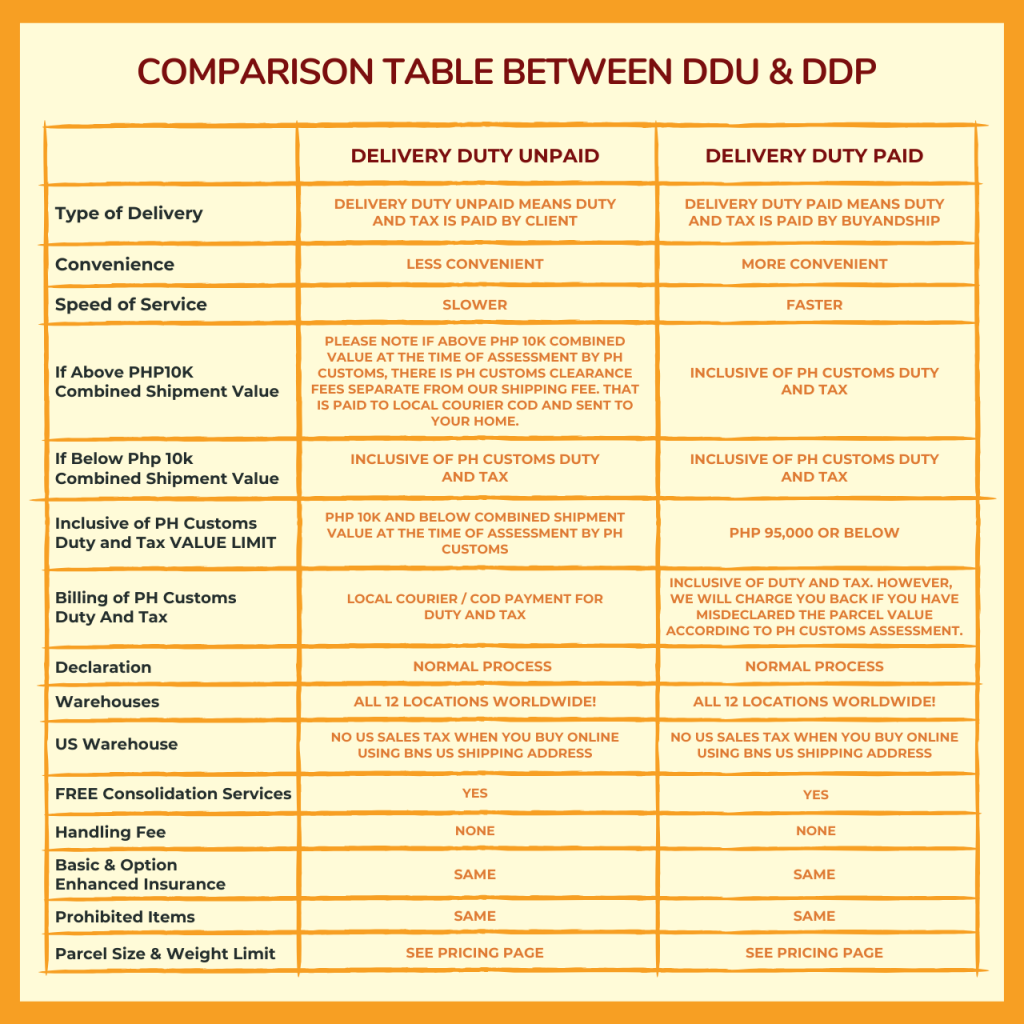 This goes without saying that if your parcel weighs exactly or less than 1 pound, we only charge you the indicated amount but if the weight exceeds 1 pound, we round it up. But don't worry because you always have the choice to consolidate your items to maximize your money- that's a whole other conversation so it's best if you just read more about consolidation here.
Once you get notified that you're parcel is in our HK Warehouse, all you need to do is pay the service fee before we process it. Buyandship only accepts Internationally accepted Mastercard or Visa or Virtual Cards for a safer and faster way to pay.