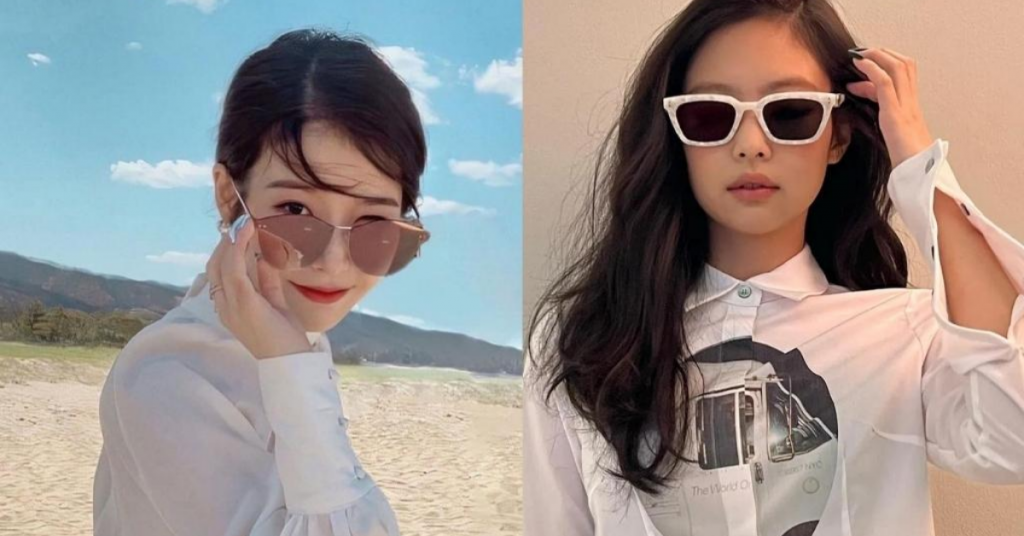 Are you ready for summer with fashionable pieces like sunglasses? If not, no worries! This little guide will help you find the best glasses for your face shape. Scroll down to check what's the best fit for you and be sunglasses-ready for your next vacation.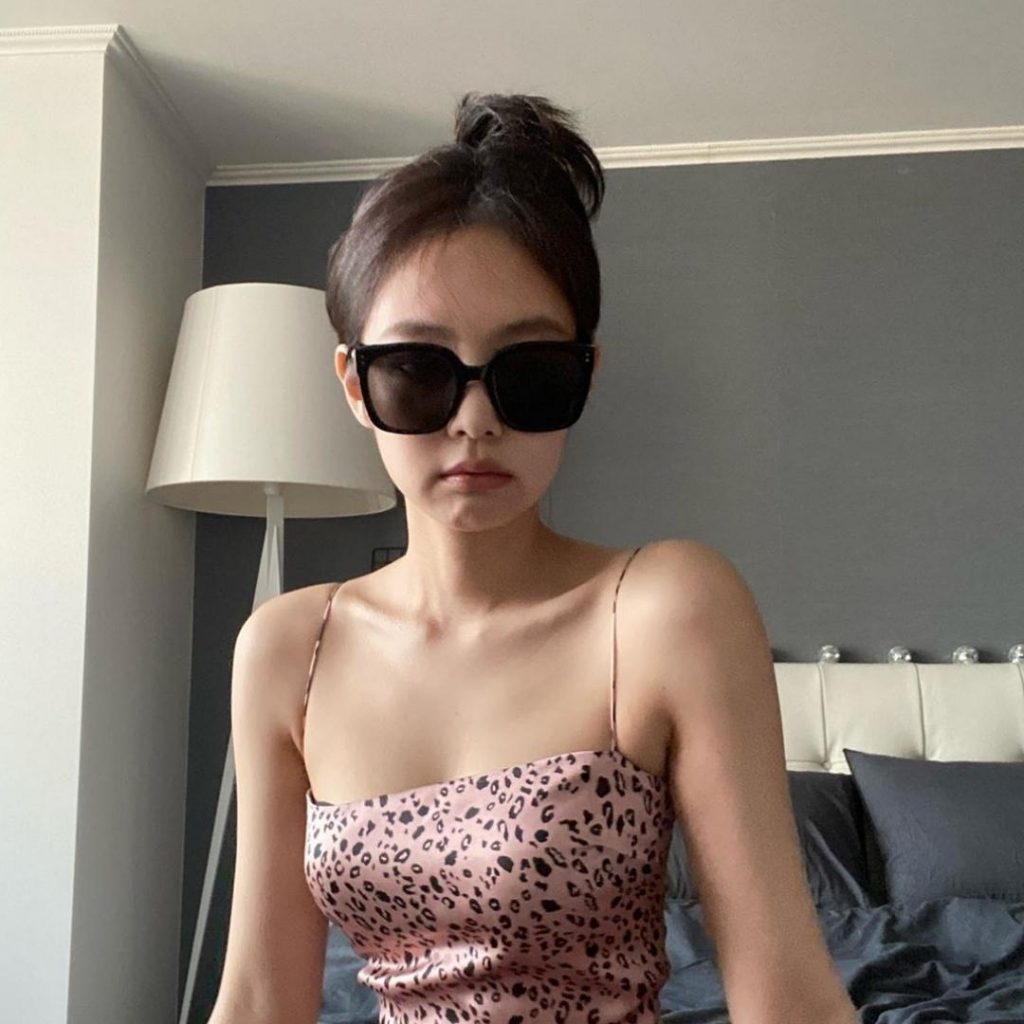 You may think, oh, sunglasses, I can pick whatever I want. But did you know that there are sunglasses suitable for different face shapes? You either have any of the following face shapes: Round, Square, Heart, or Oval-shaped face. Determine what your face shape is and then choose a pair of sunglasses that suits you!
---
For Round-Shaped Face
If you are someone with a round face, you can choose square sunglasses or cat-eye sunglasses with heavier lines. Frames with sharp edges and lines can make the facial features more three-dimensional. If you want your face to look smaller and more delicate, you can be bold by using sunglasses with a large eye frame ~ this will help you to modify your rounded cheeks!
Round-faced Highlighted Artists: IU, Ariel Lin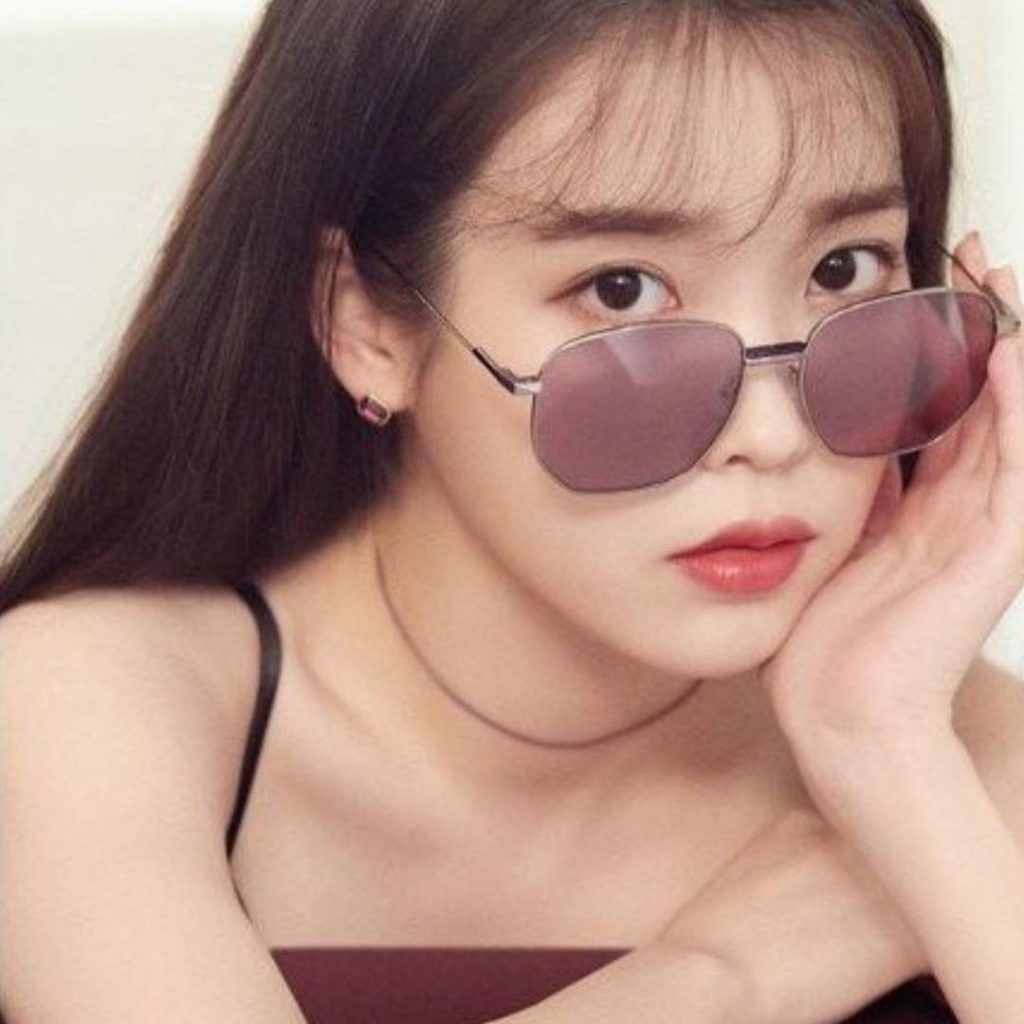 ---
For Square-Shaped Face
Many different kinds of glasses shape suit square faces. If you're someone with a square face that has obvious jawlines, it is recommended to start with aviator sunglasses with arc lines, which can help soften the sense of edges and corners of your face. For Square/long faces, one should choose a large mirror style with soft curves in the corners, which can make your cheeks look narrower.
Square/Long Faced Highlighted Actresses: Xuan Mei, Song Hye Kyo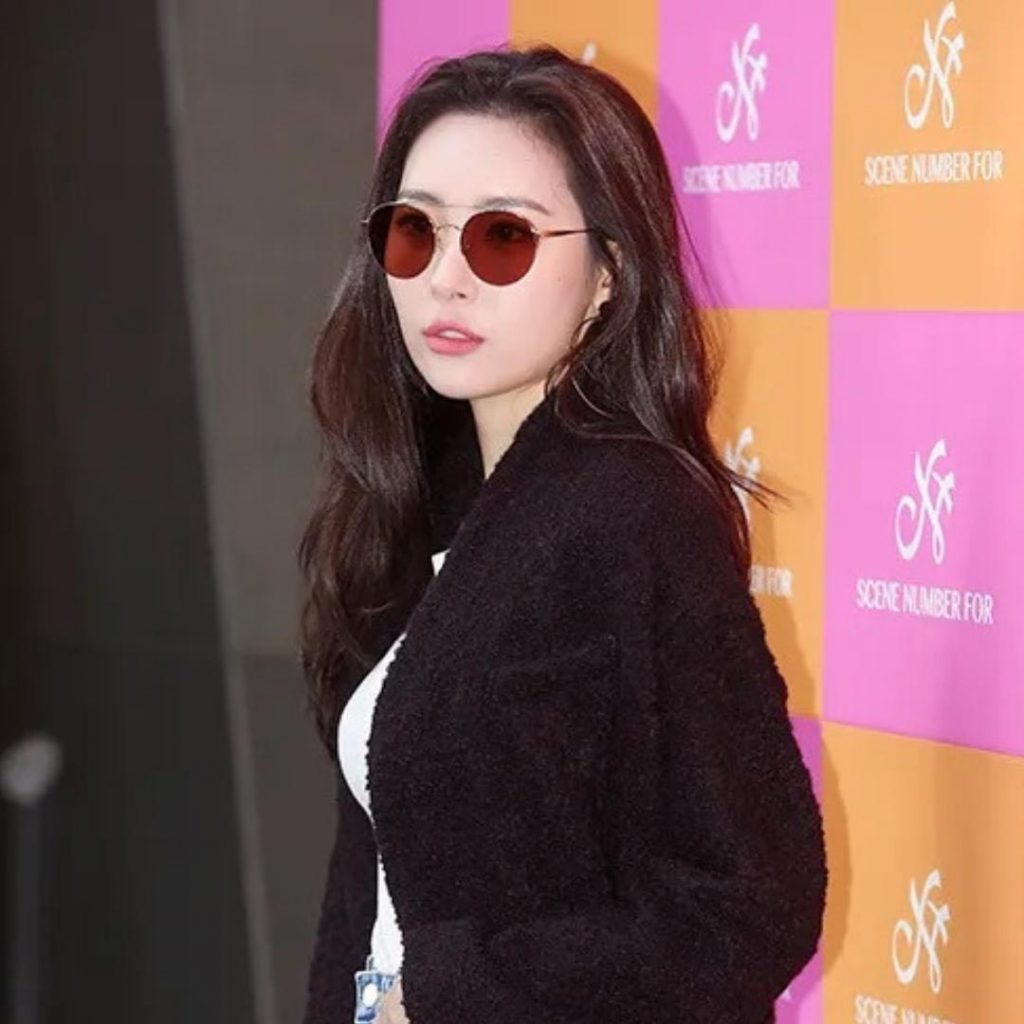 ---
For Heart-Shaped Face
People with heart-shaped faces have a wider forehead, prominent cheekbones, and a narrow chin. They are most suitable for exaggerated cat-eye sunglasses with thick eye frames and a prominent upper edge of the frame, which can modify the prominent part of the cheekbones and make you an oval face in seconds. You can also try oval and narrow framed sunglasses.
Heart-shaped Face Highlighted Artists: Hani, Taeyeon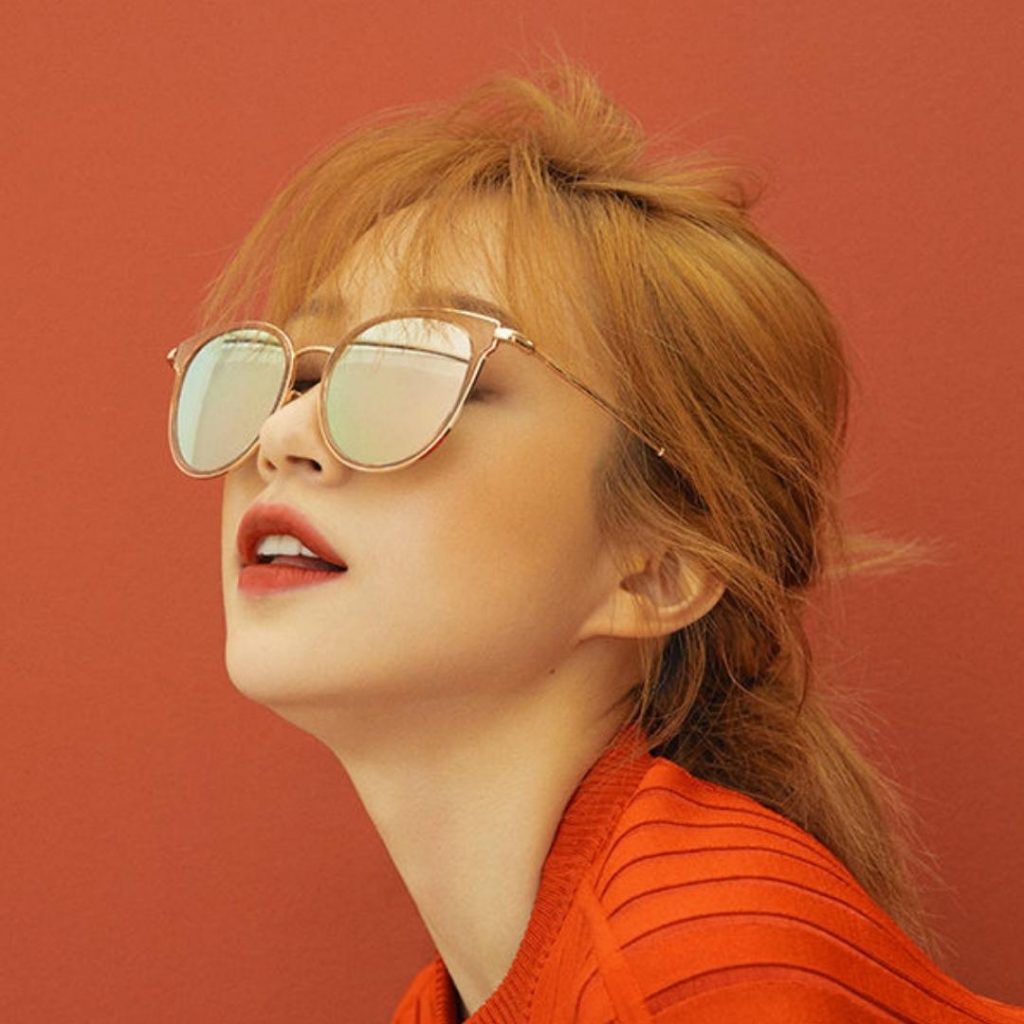 ---
For Oval-Shaped Face
A face with an oval shape features higher and slightly wider cheekbones that are slightly narrower towards the forehead. This long, rounded face shape allows you to pull off almost any style. If you're someone with an oval-shaped face, feel free to choose bold and funky color eyeglasses, regardless of the sunglasses shape.
Oval-shaped Highlighted Actresses: Yoon-ah, Park Min-young when they were young