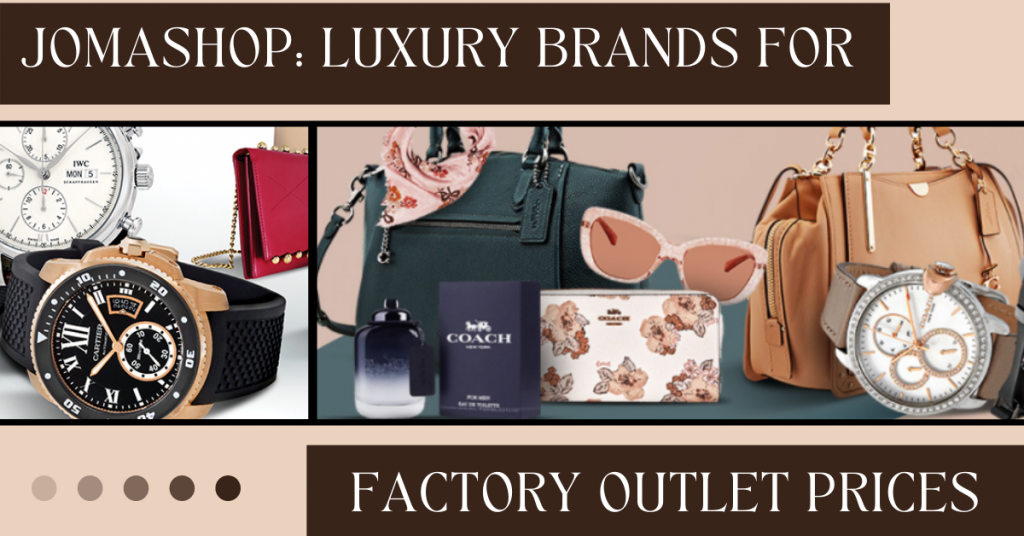 The cheapest way to buy luxury brands must be shopping aboard. Price differences between overseas and locals can be up to double. Remember how we used to travel to France and Italy and shop directly from the outlets, you can do so now even though the unlifted travel restriction. Jomashop is a you-must-know US online outlet that is affordable for everyone!
Jomashop started its business as an online retailer for watches, handbags, and sunglasses. However, they evolve into a mega online store that sells jewelry, crystals, clothing, cosmetics, etc. Jomashop believes that everyone can find their favorite clothes at an affordable price. It's definitely a gem for bargain-savvy shoppers!
All products sold on Jomashop are 100% authentic and guaranteed. Jomashop purchases its inventory via authorized dealers or respected industry wholesalers and distributors. Therefore, you can always count on them in getting your favorite items at a reasonable price.
---
Buying Designers From Jomashop
Around 650 Fashion Brands, Almost All Your Favorite Luxury Brands Are Here!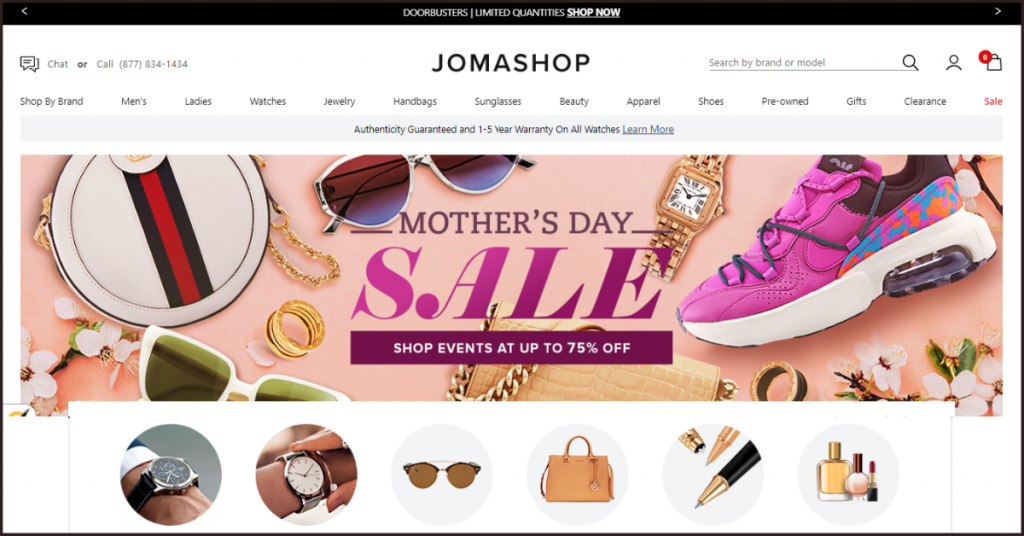 Did you know that Jomashop made it to our top 10 most-bought sites from last year since almost all of our members' favorite brands are at Jomashop, retailing for a much LOWER price? From:
Watch brands: Fossil, Rolex, Omega, Tudor, IWC, Seiko, Movado, etc.
Fashion brands: Gucci, Coach, Bottega Veneta, Celine, Prada, Valentino, etc.
Jewelry brands: Cartier, BVLGARI, SWAROVSKI, Tiffany & Co., etc.
to other popular brands are all available! Jomashop has more than 650 popular brands and more than 75,000 items to choose from. If you're looking for luxury designers for an outlet price, Jomashop is your website best friend!
Shop By Brands, Categories, and Search Tab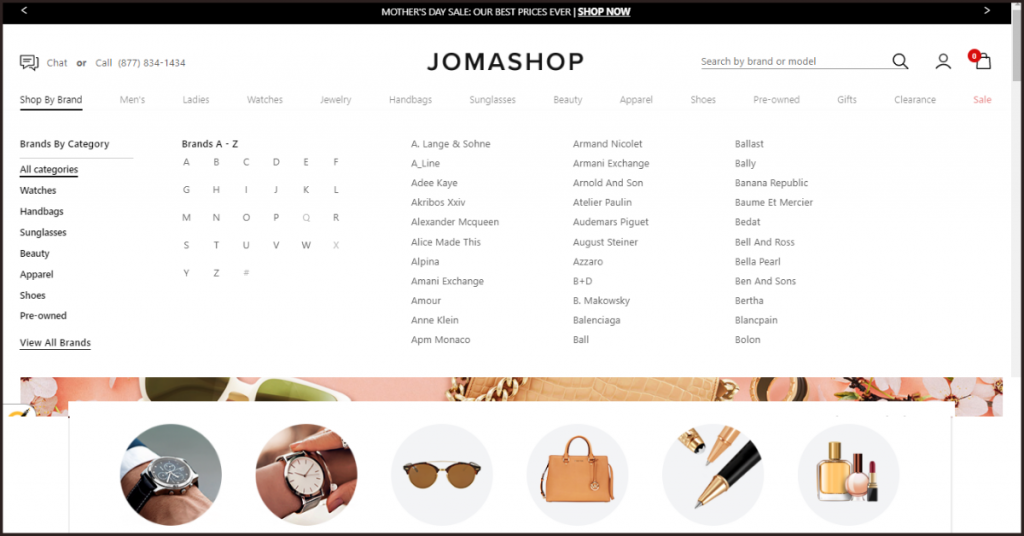 When you go to Jomashop, you can choose to shop by Brand, by Category, or pick from any of their selections: Men's, Ladies', Watches, Jewelry, Handbags, Sunglasses, Beauty, Apparel, Shoes, Pre-Owned, Gifts, Clearance, or Sale. Each category is also divided into sub-categories to help you easily find your favorite products! You can also use the search tool at the top of the page by just entering the keyword to view their product listings.
Featured Daily Deals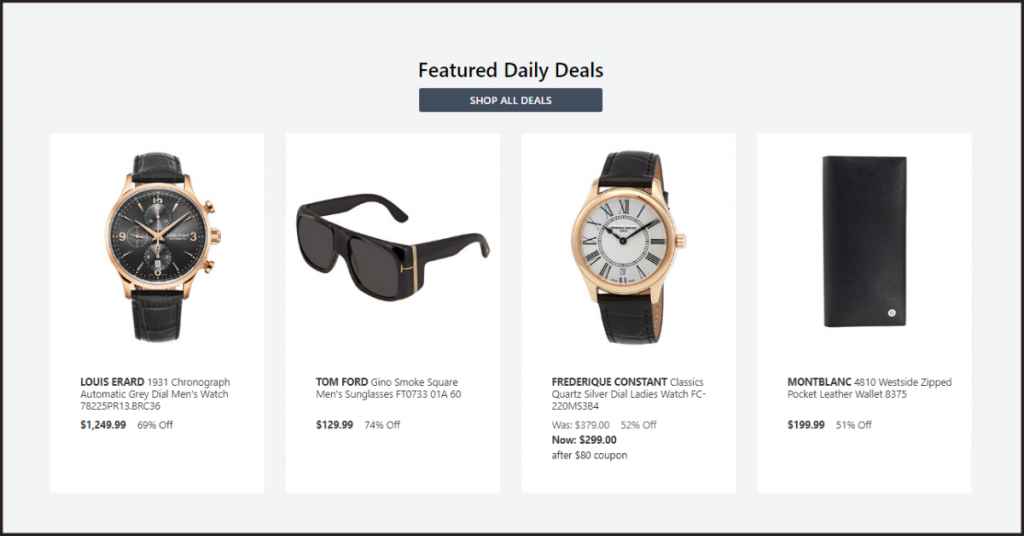 Aside from their Clearance tab, you can also check out their Featured Daily Deals. Jomashop's daily deals can usually go as high as up to 98% OFF savings on your favorite luxury brands! So, check them out every day and make sure you don't miss any great deals!
Weekly Deals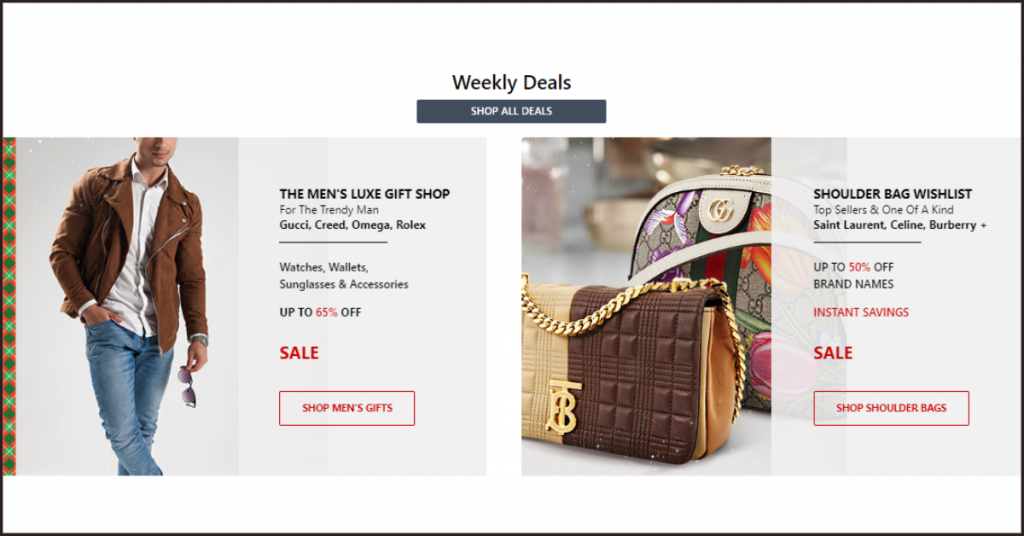 Of course, if there are daily deals, make sure to check out their weekly deals as well where Jomashop gives you discounts Up to 65% OFF on your favorite brands like Gucci, Creed, Omega, Rolex, Saint Laurent, Celine, Burberry, Coach, Prada, and More!
Limited Time Offers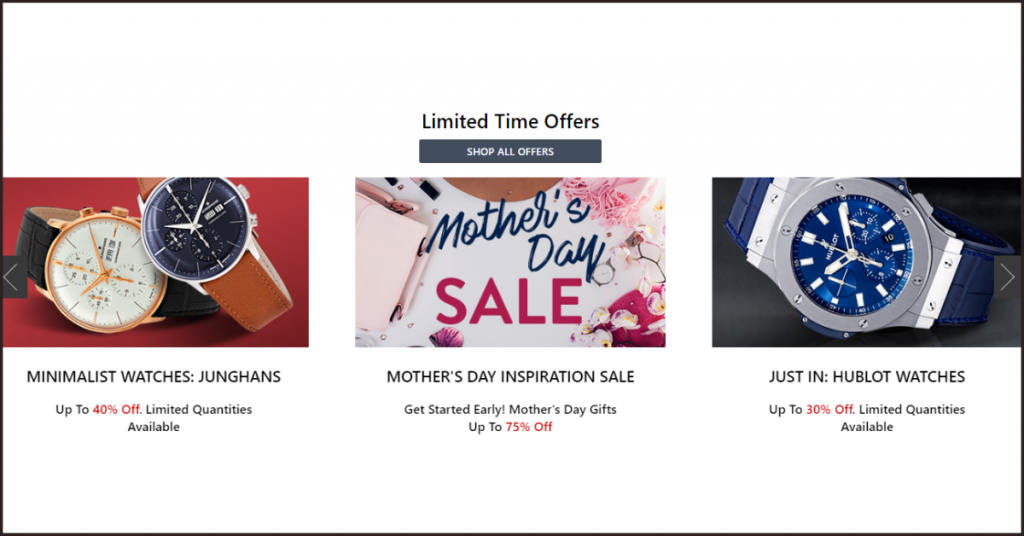 They also have Limited-Time Offers, this time, their biggest sale event is the Mother's Day Sale where you can score Up to 75% OFF their Mother's Day Gifts Edit.
Sales & Events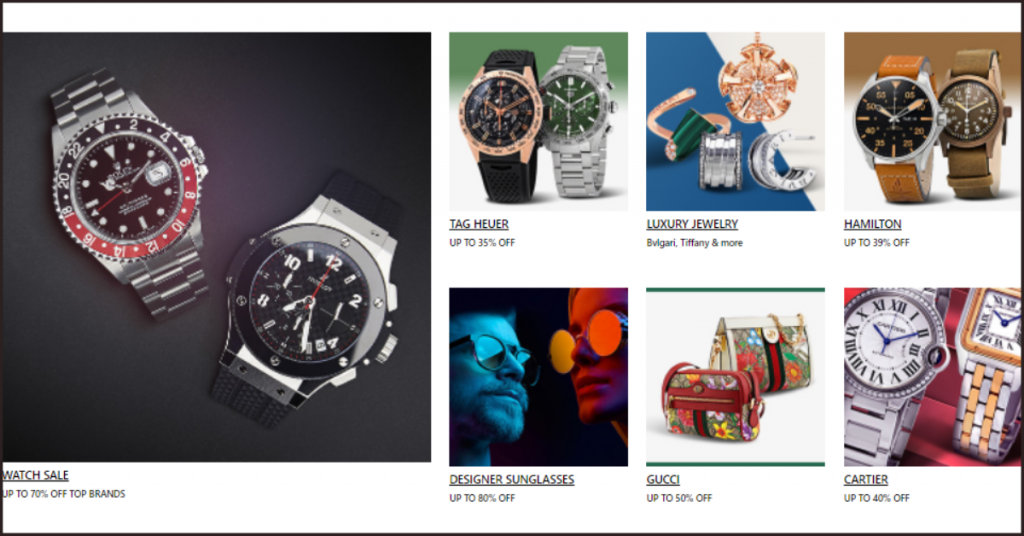 And if you want to go ahead and skip to the good part, aside from the clearance and sale tab at the top of the page, Jomashop compiles all of their Deals, Sale Events, Clearance, and Offers at the bottom part of the page. Browse their thousands of luxury listings and get them for a lower price at Jomashop! And as if that's not enough, they also give out codes where you can get an extra discount on the items on your cart, so make sure to look out for those.
---
How to Online Shop From Jomashop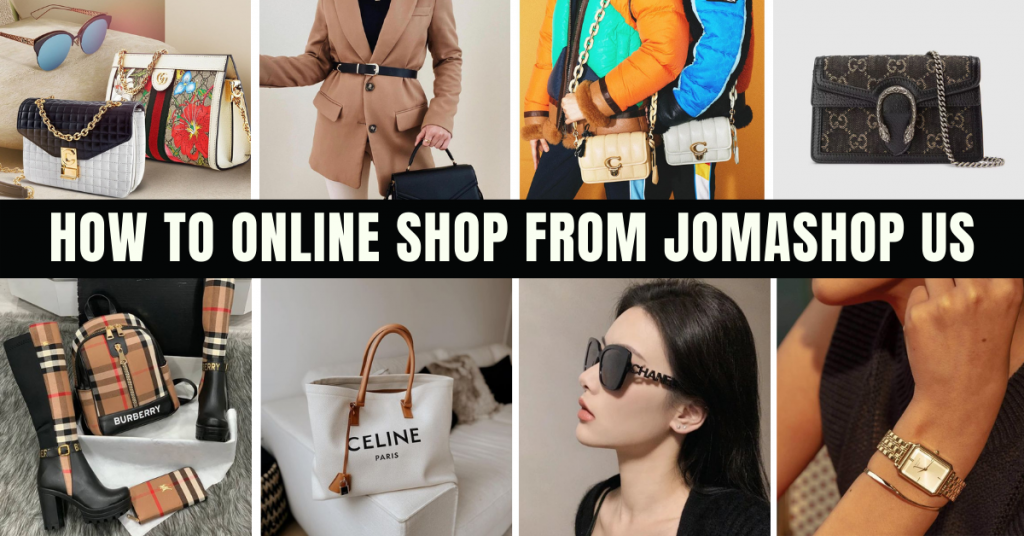 Jomashop is a leading fashion retailer in watches, handbags, and sunglasses. They also sell jewelry, crystal, fine writing instruments, apparel, and shoes. So, for our Buyandship Members who want to find a cheaper alternative to their fashion finds, Jomashop definitely the right site for you. You can shop Seiko Watches, Gucci, Burberry, Coach Handbags, Fossil, and More For a Lower Price!
As one of the most requested sites, here's the step-by-step tutorial guide on how to shop your favorite luxury goods from Jomashop US!
---
Step-by-Step Guide on How To Shop From Jomashop
Step 01: Go to the Official Site of Jomashop US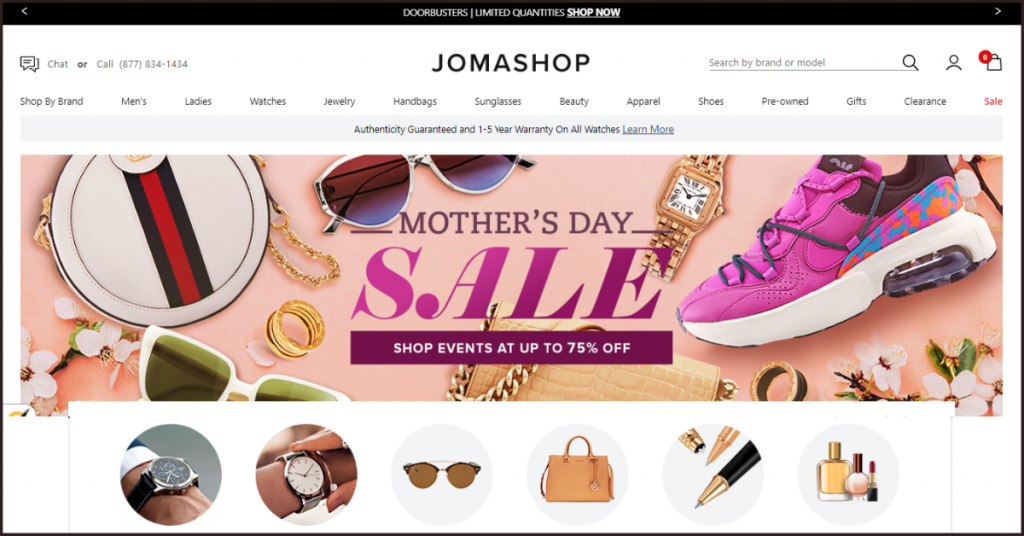 Shop Coach, Bvlgari, Michael Kors, Gucci, Burberry, Hermes, Parada, Citizen, and More For Outlet Prices! Check out their daily deals Up to 96% OFF!
Step 02: Sign up or Login To Jomashop Account For Faster Check Out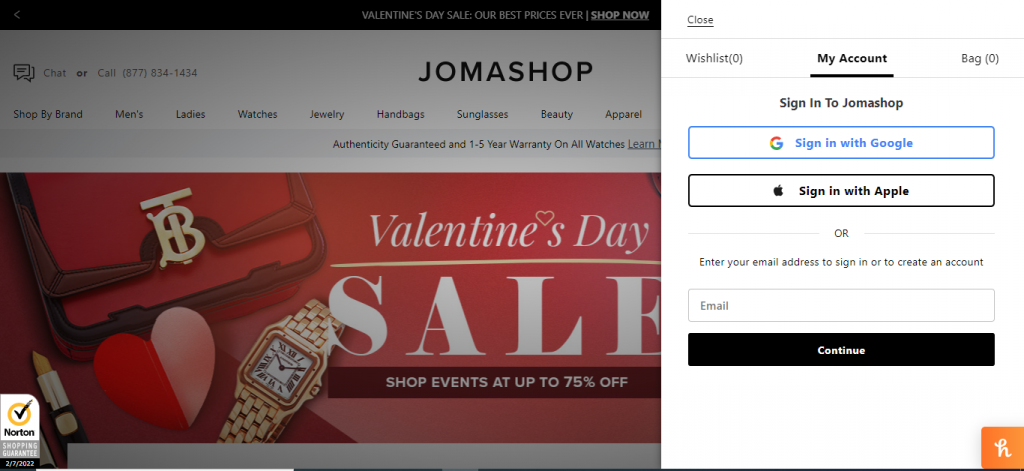 Create an account or simply log in to your existing one for faster check out.
Step 03: Browse Your Favorite Products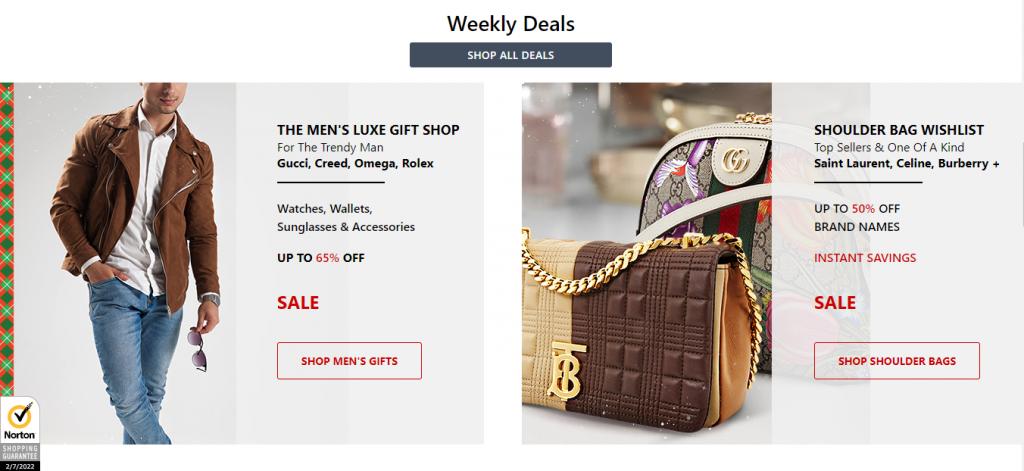 Browse Jomashop's US Site for your favorite luxury goods and fashion pieces for outlet factory prices! Choose your preferred products and hit "Add to Bag" to continue.
Step 04: Review Your Bag and Proceed to "Checkout"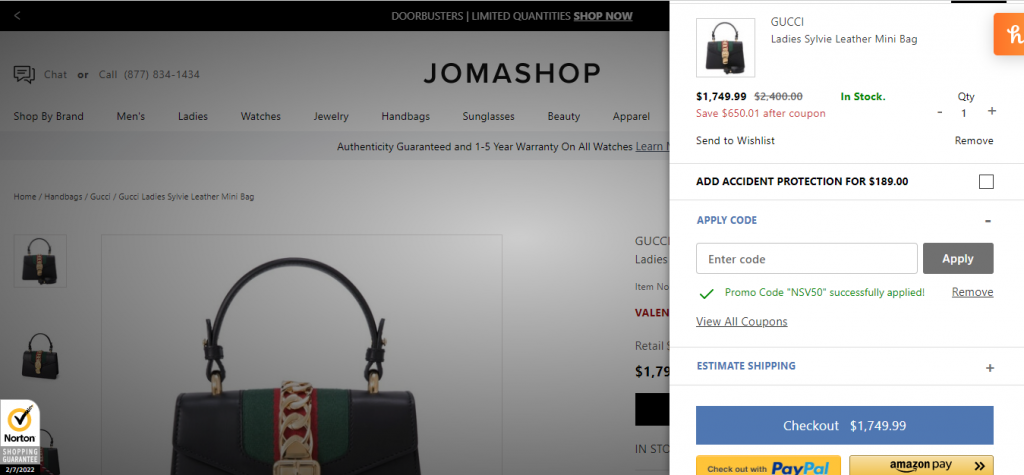 If you're happy with your finds, review your basket one last time and then Proceed to Checkout. Pro-Tip: Make sure to search and apply available coupons codes to lessen your purchase price. Save more money on Jomashop via Buyandship!
Note: You can also checkout through PayPal and AmazonPay
Step 05: Enter Buyandship Shipping Details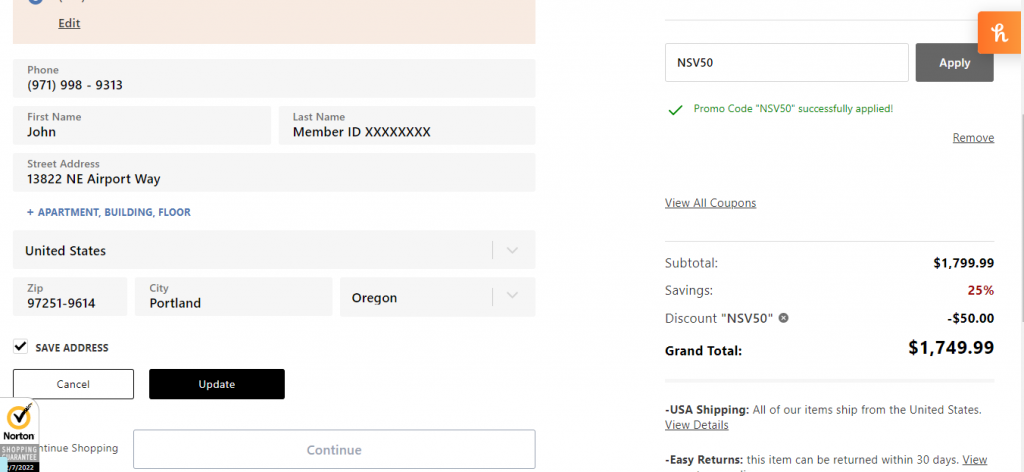 Please note that your

Buyandship USER ID

must be in your

LAST NAME/ ADDRESS SECTION

Simply enter Buyandship's U.S. warehouse address for the shipping address.
In order to get Buyandship's US Warehouse address, log in to your Buyandship account, under the

'Overseas Warehouse Address'

section, click on the 'US' Tab, and just copy and paste.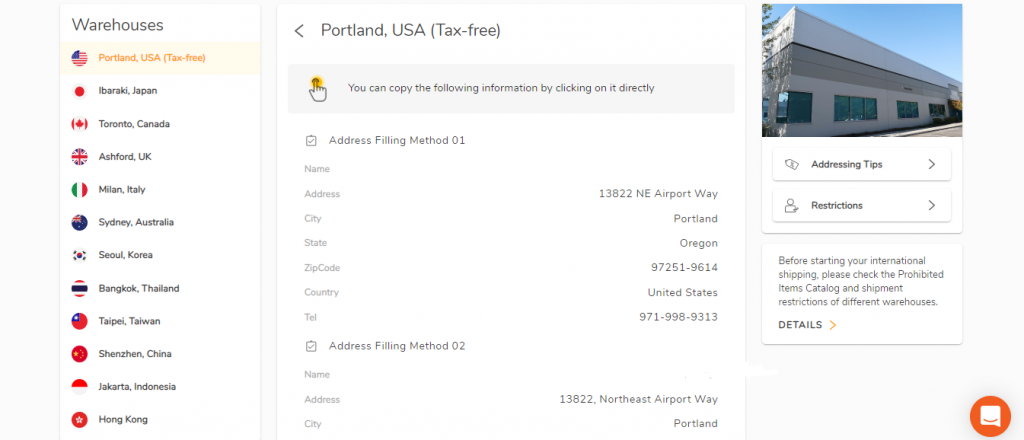 Update your shipping address in Jomashop and hit "Continue" The, choose a delivery option, click "Continue" again to proceed to payment.
Step 06: Pay For Your Products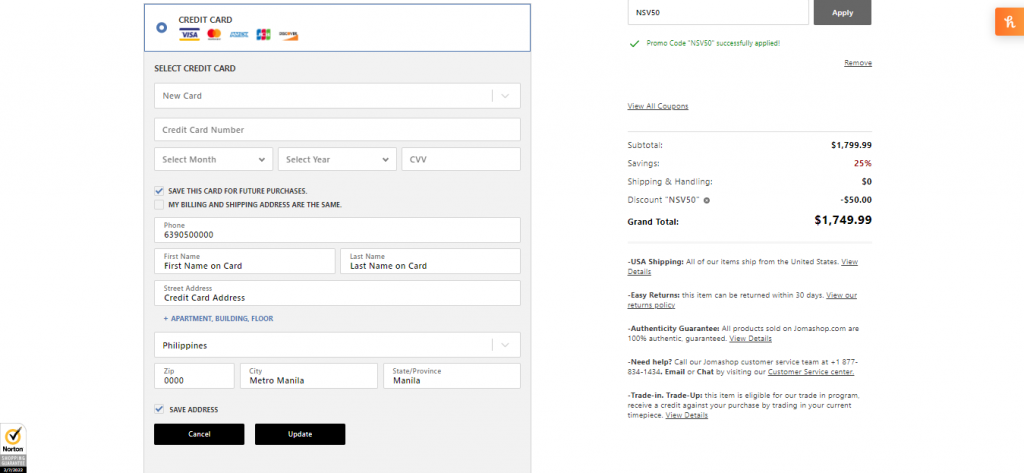 First, encode your Payment information. IMPORTANT: Unclick the button that says "My Billing and Shipping Address Are the Same" Your billing address should be your Credit Card (or virtual card) name and address. Again to clarify:
Shipping Address: Buyandship's US No Sales Tax Address
Billing Address: Your Real Address in the PH or the Address That The Credit Card or Bank Has on File.
Review your details one last time and once everything looks good, click "Place Order"
Step 07: Wait For Your Tracking Number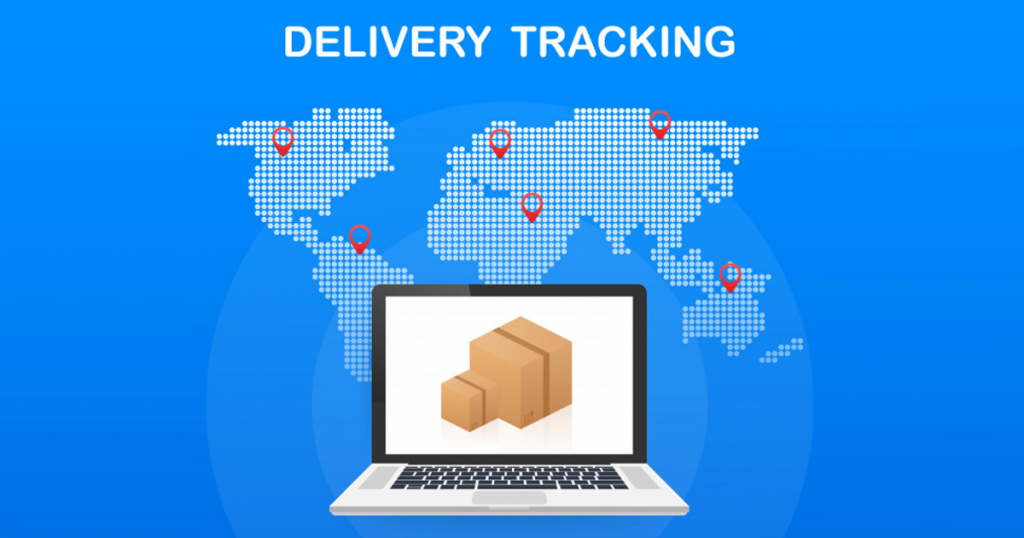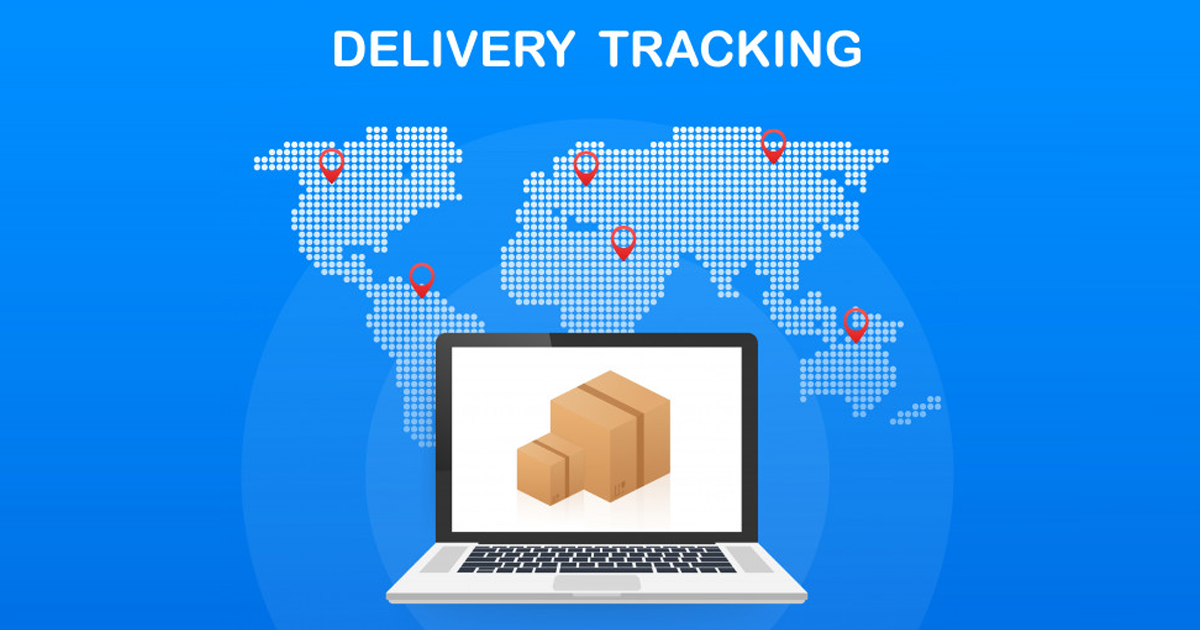 Simply wait for Jomashop's tracking number via Email or check the status in your Account.
Step 08: Declare Your Shipment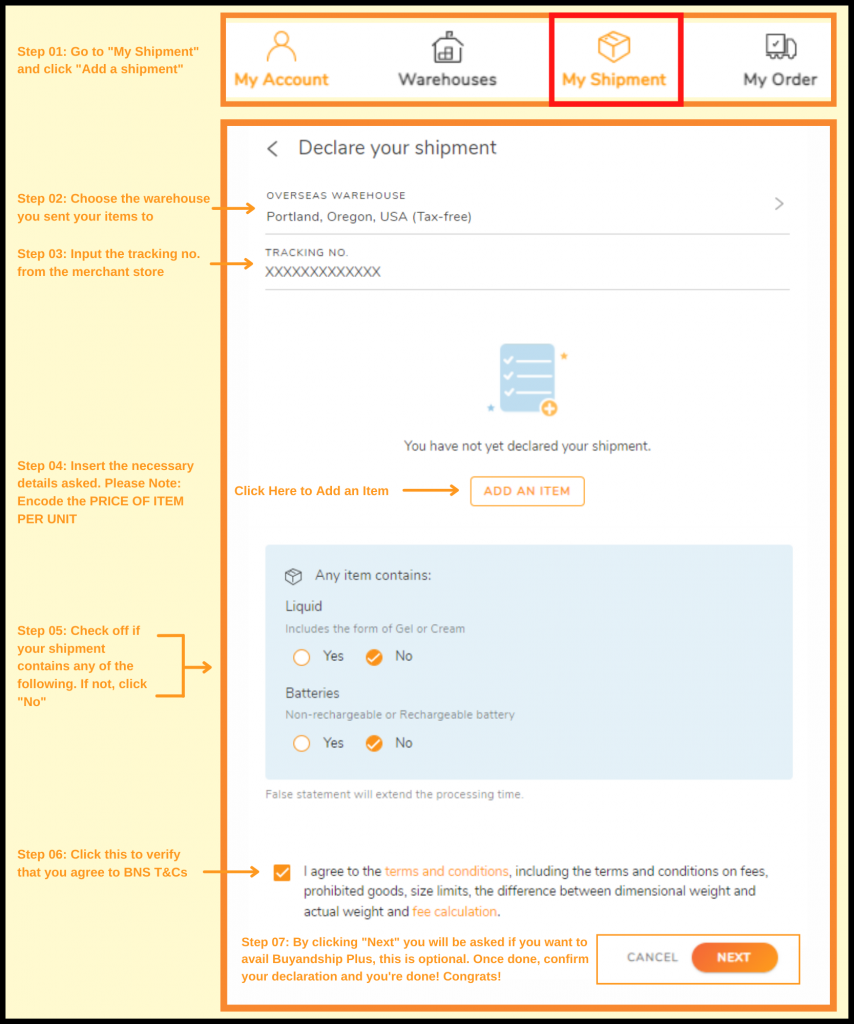 Once you get your tracking code from Jomashop US, login to your Buyandship Account, and declare your shipment. All you have to do is:
Go to 'Parcel Management'
Hit 'Click Here to Add a New Shipment'
Enter the Warehouse you ship it to, in this case, select 'Portland, Oregon'
If the website indicates which courier they use, select the respective courier. But if you don't know, choose 'Other Couriers,' instead
Enter your Tracking Number
Fill out the Product Details (Click 'Add New Item' if you bought multiple items)
Check all of the Terms and Conditions
Hit 'Submit'
If you wanted a more elaborate explanation of how to do it, click here.
Step 09: Wait For Your Parcel To Be in Parcel Management "Arrived At HK Warehouse"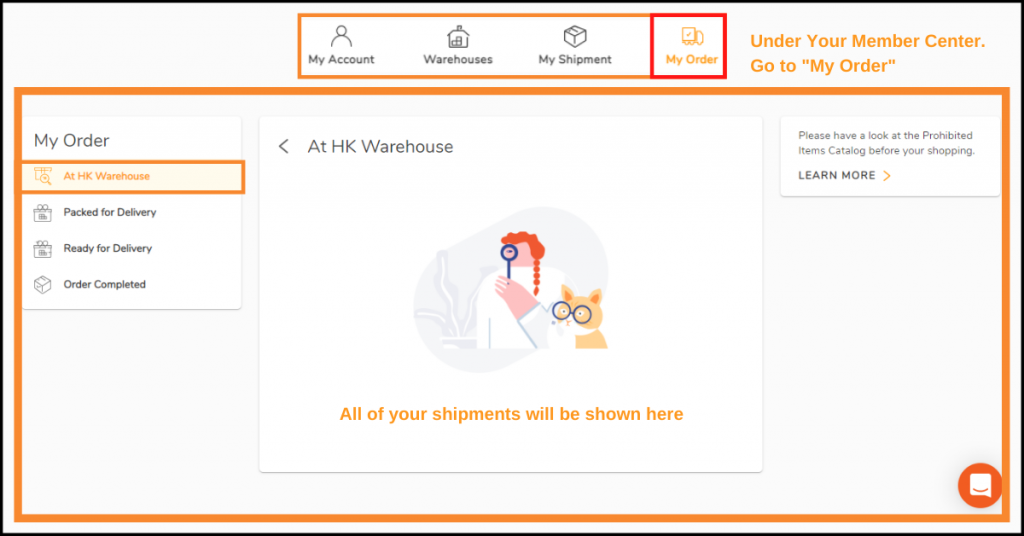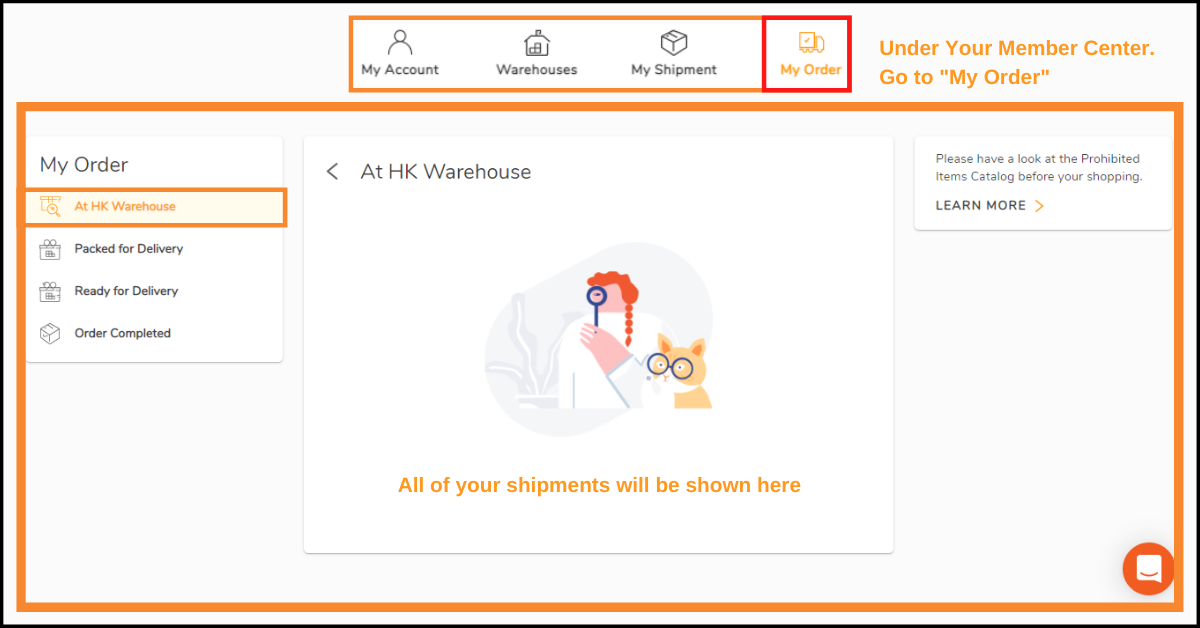 Once it is in "Arrived at HK warehouse" in My Order, you can checkout your shipments separately or consolidate your shipments (not separate items) by ticking on the box next to your tracking number. Once each shipment arrives HK warehouse you have free consolidation services and 42 days of storage. If you want to checkout, fill out the checkout details, and proceed to payment.
Step 10: Pay for Buyandship's Shipping Rate


We charge purely based on weight so, you don't have to compute for complicated math equations. Plus, we have the lowest shipping rate in the Philippines! We have 2 Pricing Options: Delivered Duty Unpaid (DDU) and Delivered Duty Paid (DDP) Check out the Features of DDP and DDU on the images below: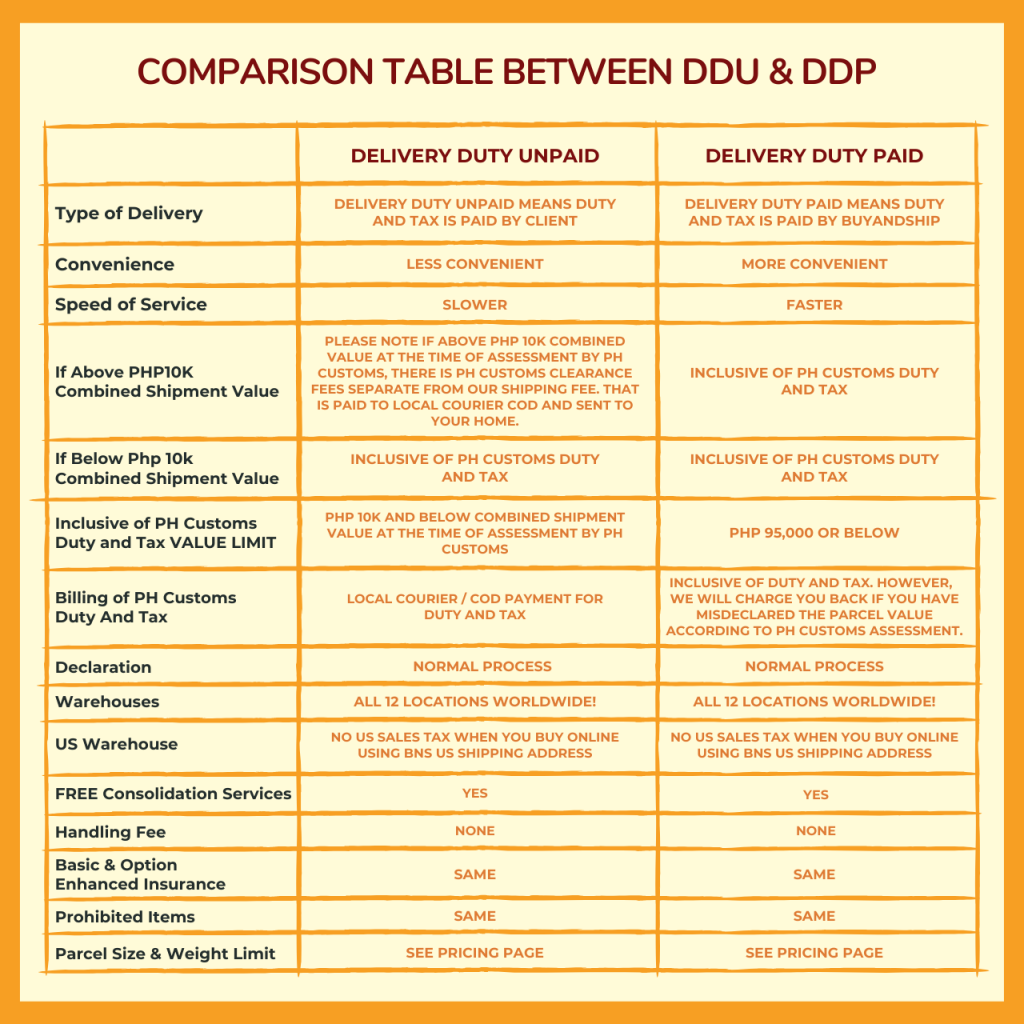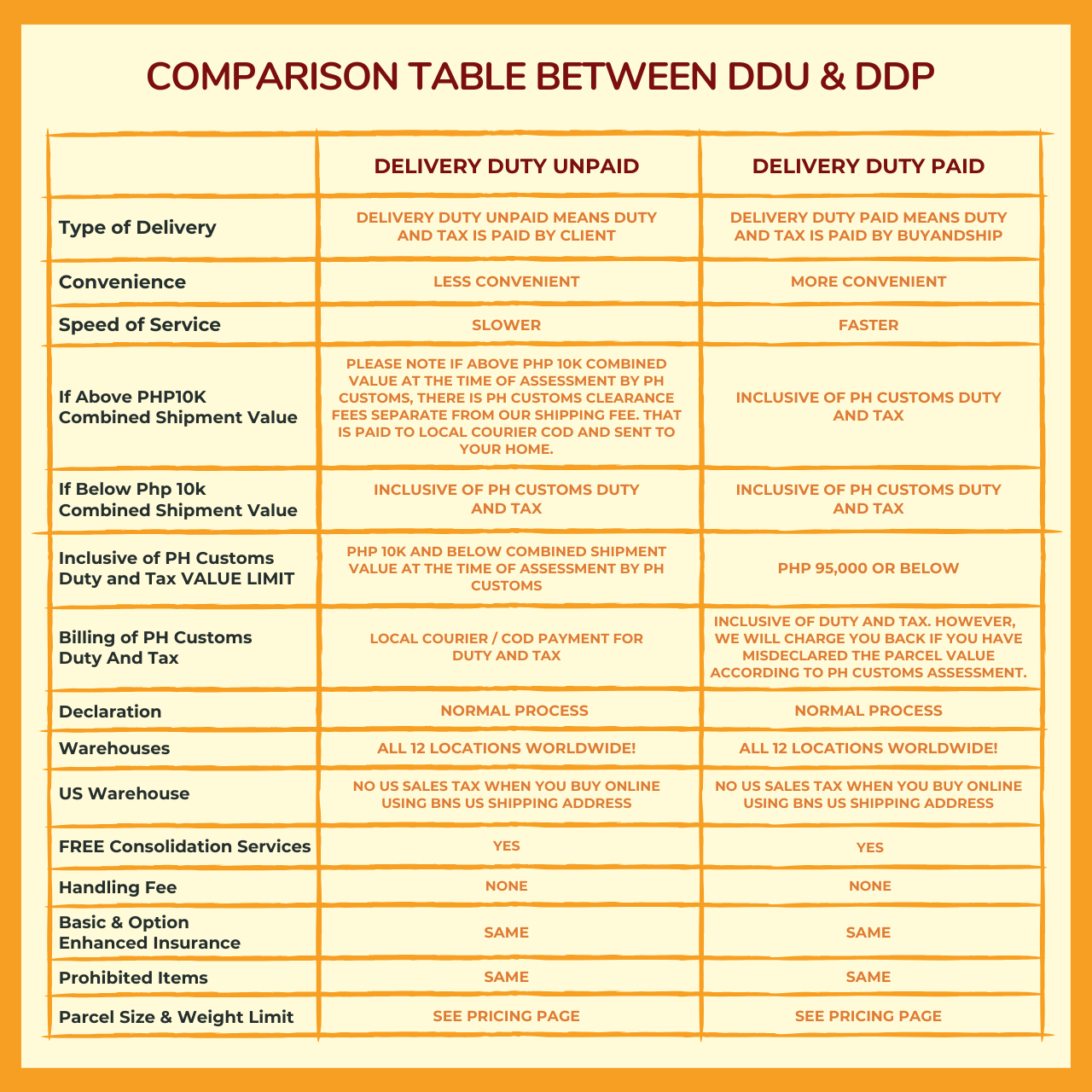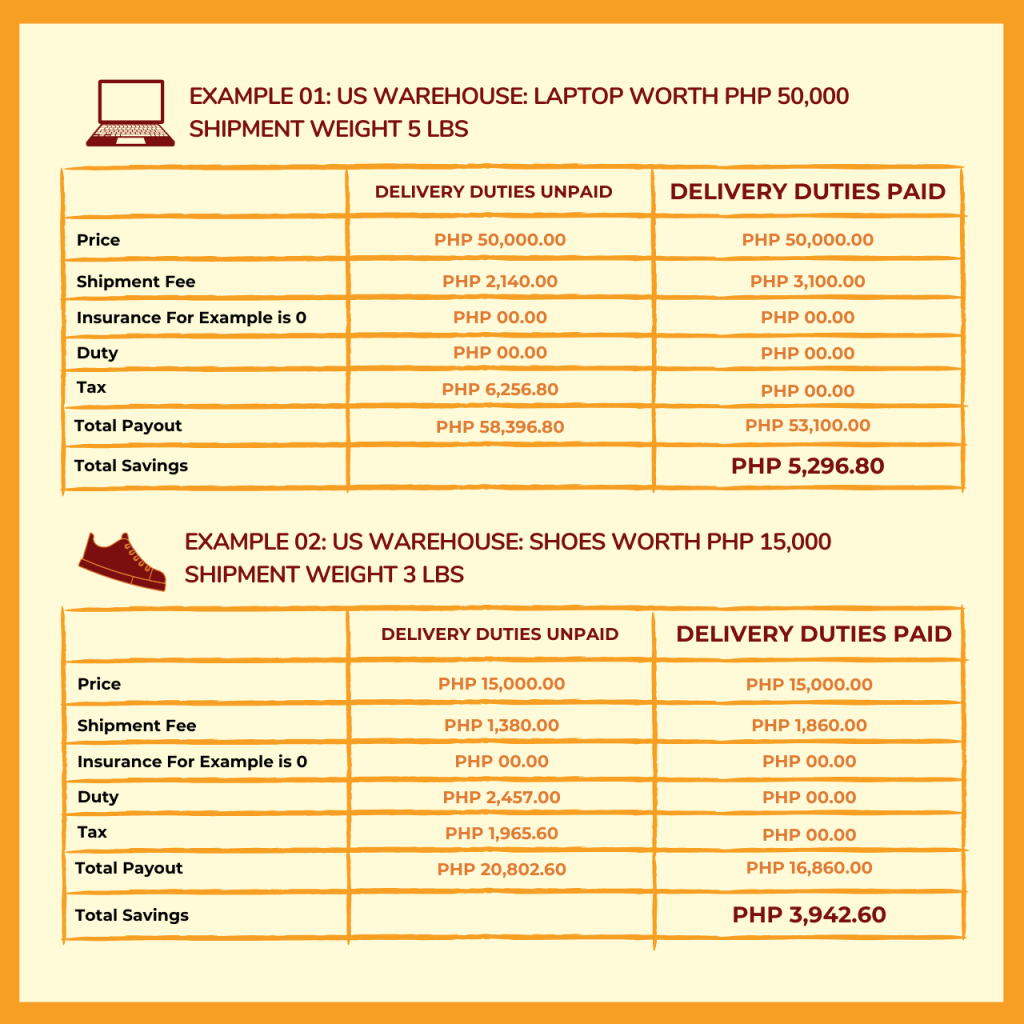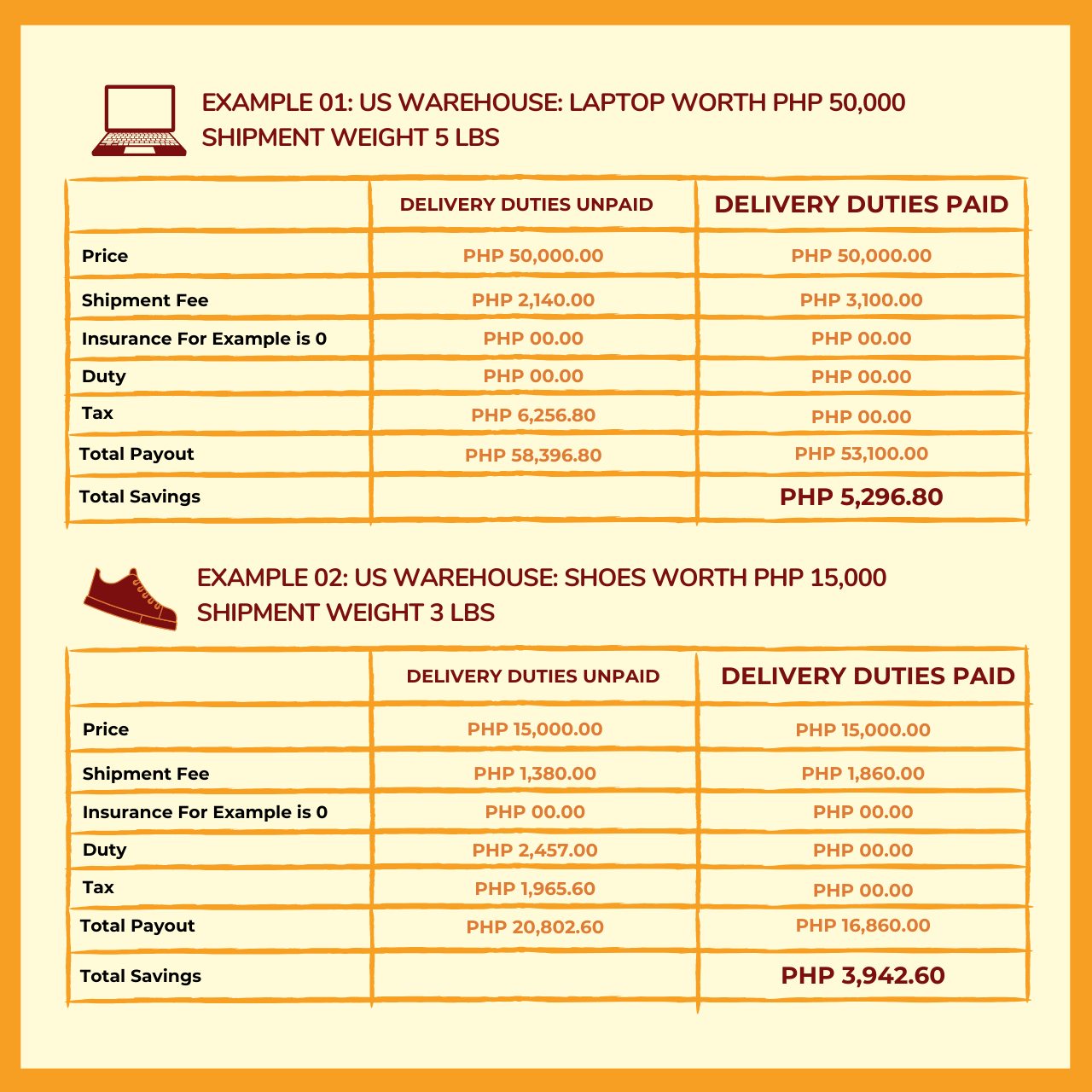 This goes without saying that if your parcel weighs exactly or less than 1 pound, we only charge you the designated amount but if the weight exceeds 1 pound, we round it up. But don't worry because you always have the choice to consolidate your items to maximize your money- that's a whole other conversation so it's best if you just read more about consolidation here.
Once you get notified that you're parcel is in our HK Warehouse, all you need to do is pay the service fee before we process it. Buyandship only accepts Internationally accepted Mastercard or Visa or Virtual Cards for a safer and faster way to pay. Learn More About Buyandship's DDP Pricing HERE.
Step 11: Wait For Your Parcel To Arrive on Your Doorstep in the Philippines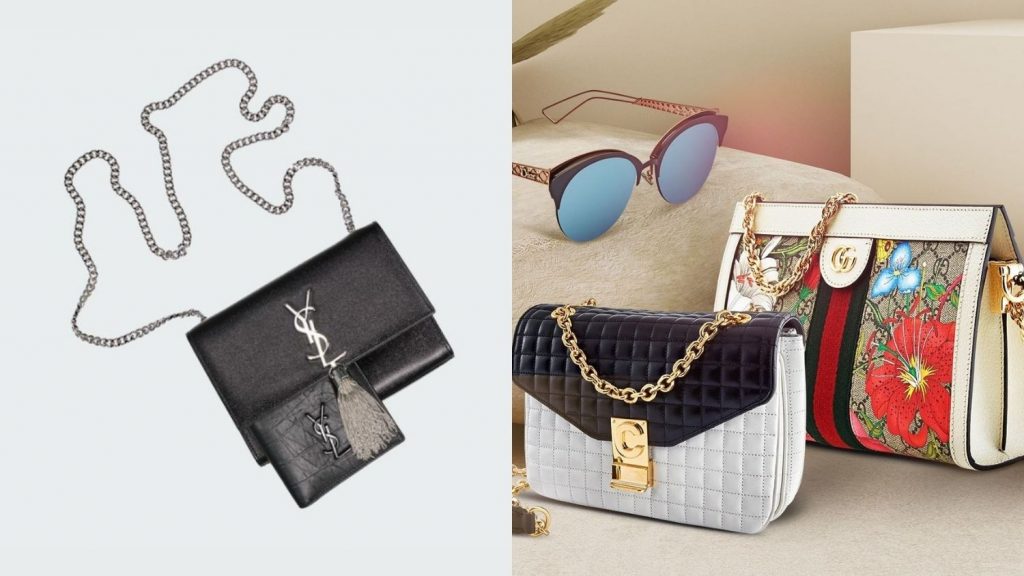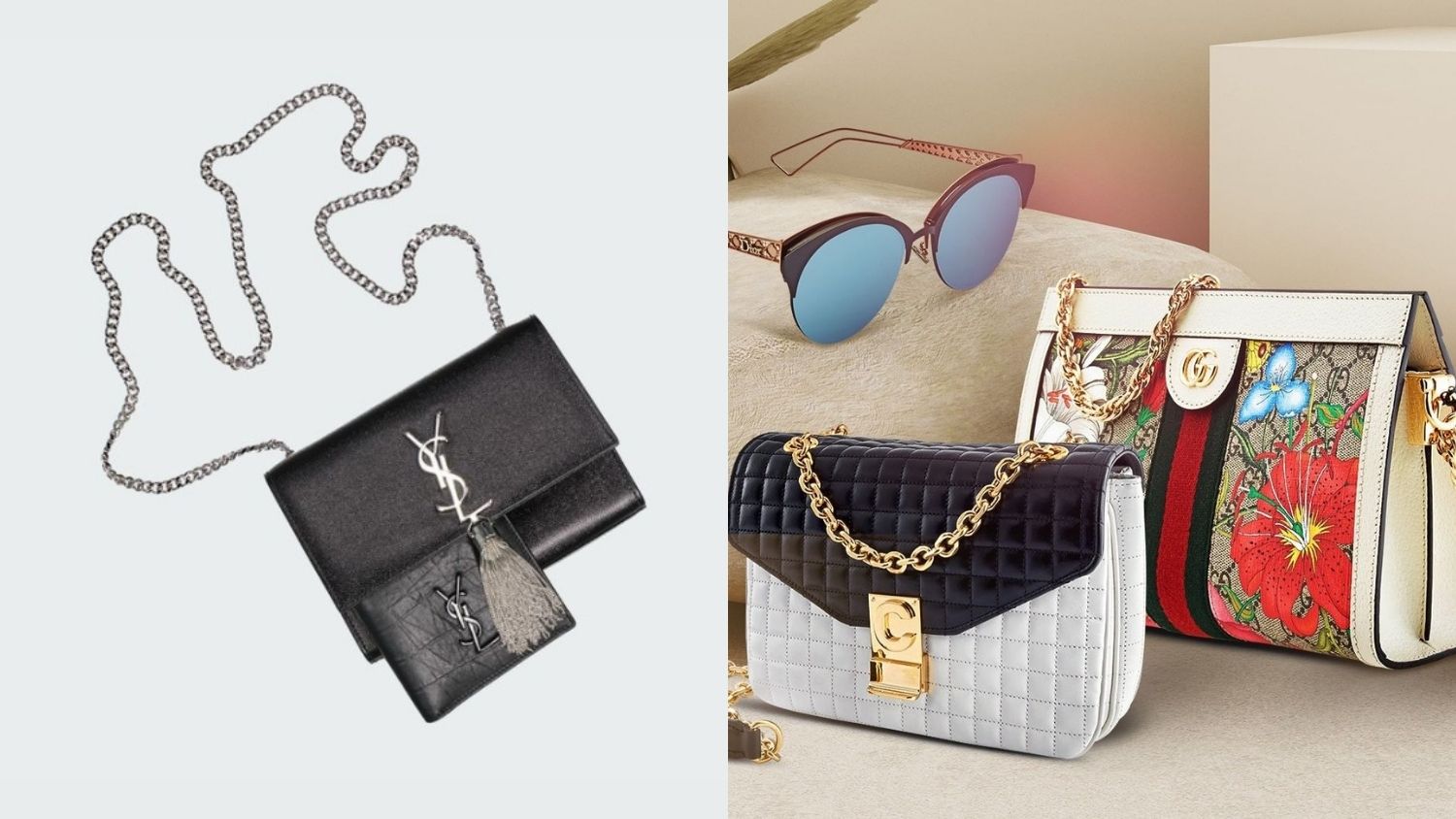 Last step! All you have to do is sit, relax, and wait for your parcels to arrive at your doorstep in the Philippines. Get to enjoy your new goods directly from Jomashop USA, happy shopping!