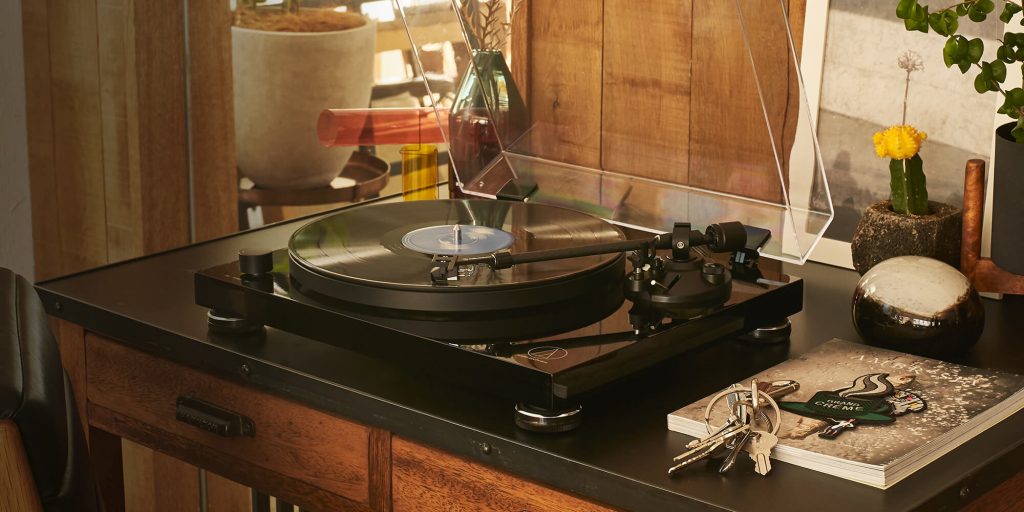 Connect with your music like never before and begin your journey into Analog Audio with Audio Technica's turntables! Since we've been having a ton of inquiries with regards to vinyl and turntables, we decided to do a price comparison if it's worth getting abroad instead of the Philippines. Check out why we concluded it's better to shop in Japan via Buyandship~
Audio Technica Turntable Price Comparison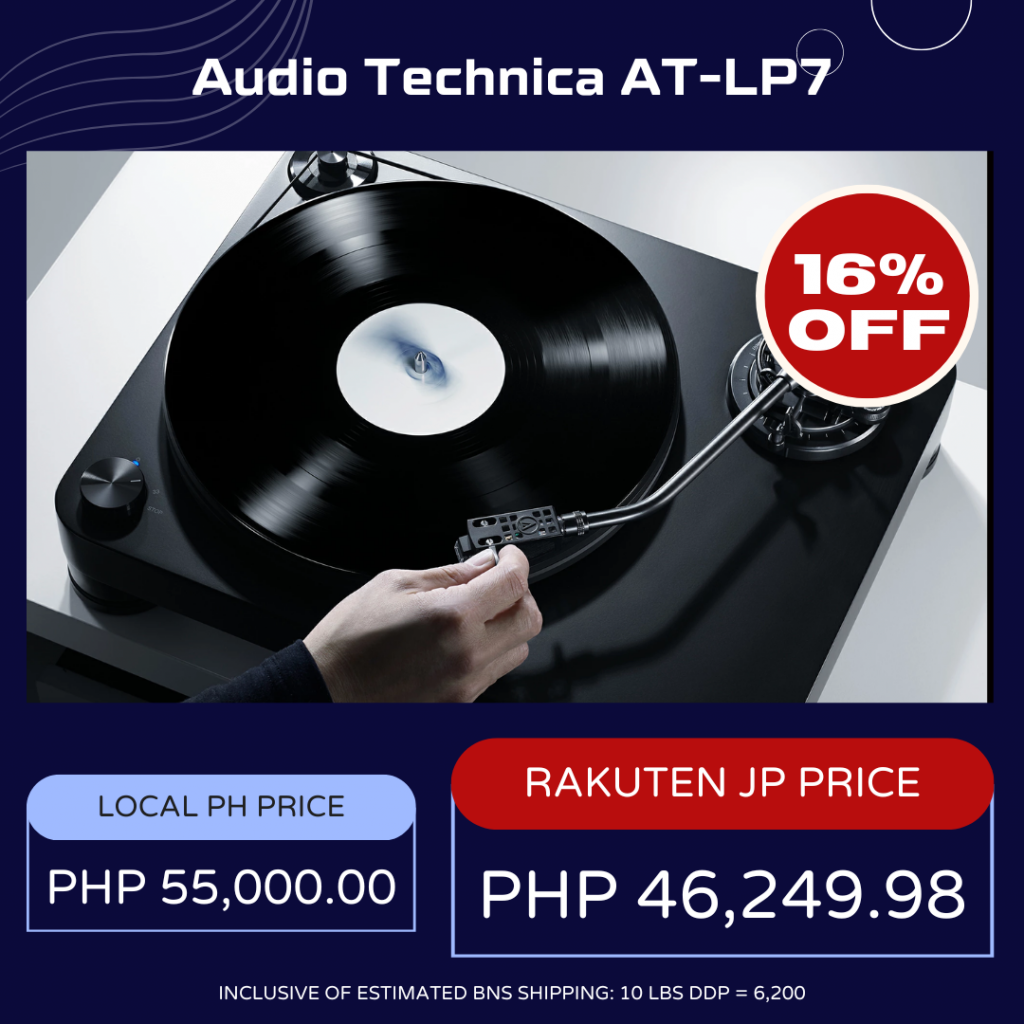 Audio Technica AT-LP7 Record Player
The AT-LP7 comes with a VM520EB Dual Moving Magnet Cartridge with a 10 g AT-HS10 headshell and 0.3 x 0.7 mil elliptical bonded stylus. That stylus can be replaced with any of the other six styli available in the VM line, giving users an easy means of upgrading the stylus without buying a whole new cartridge.
Price in the Philippines: PHP 55,000
Rakuten Japan Price: PHP 46,249.98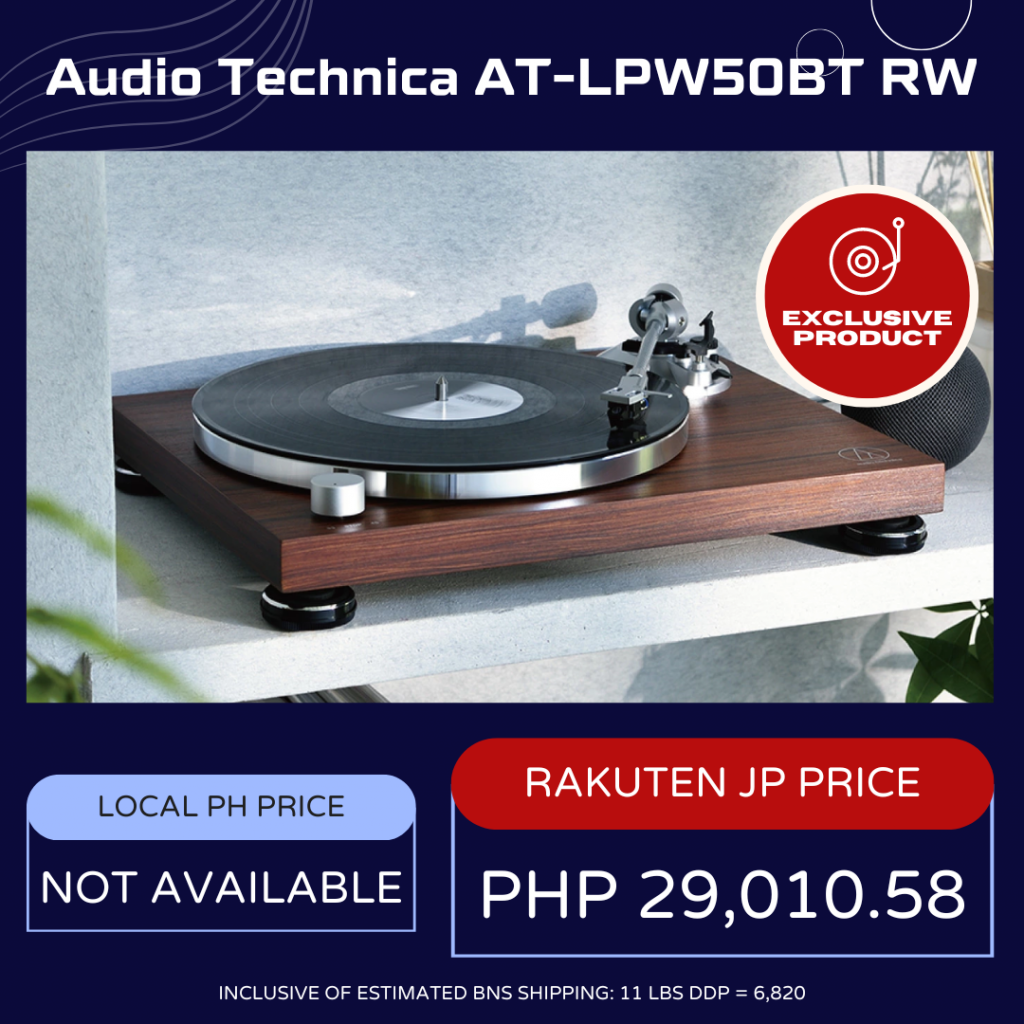 Audio Technica AT-LPW50BT RW Record Player
The AT-LPW50BT-RW features an anti-resonance 30 mm thick MDF (medium density fiberboard) plinth, with a stunning rosewood-finished wood veneer, to dampen low-frequency acoustical feedback, and a sensor-monitored motor to ensure accurate platter rotation speeds of 33-1/3 and 45 RPM.
Price in the Philippines: Not Available
Rakuten Japan Price: PHP 29,010.58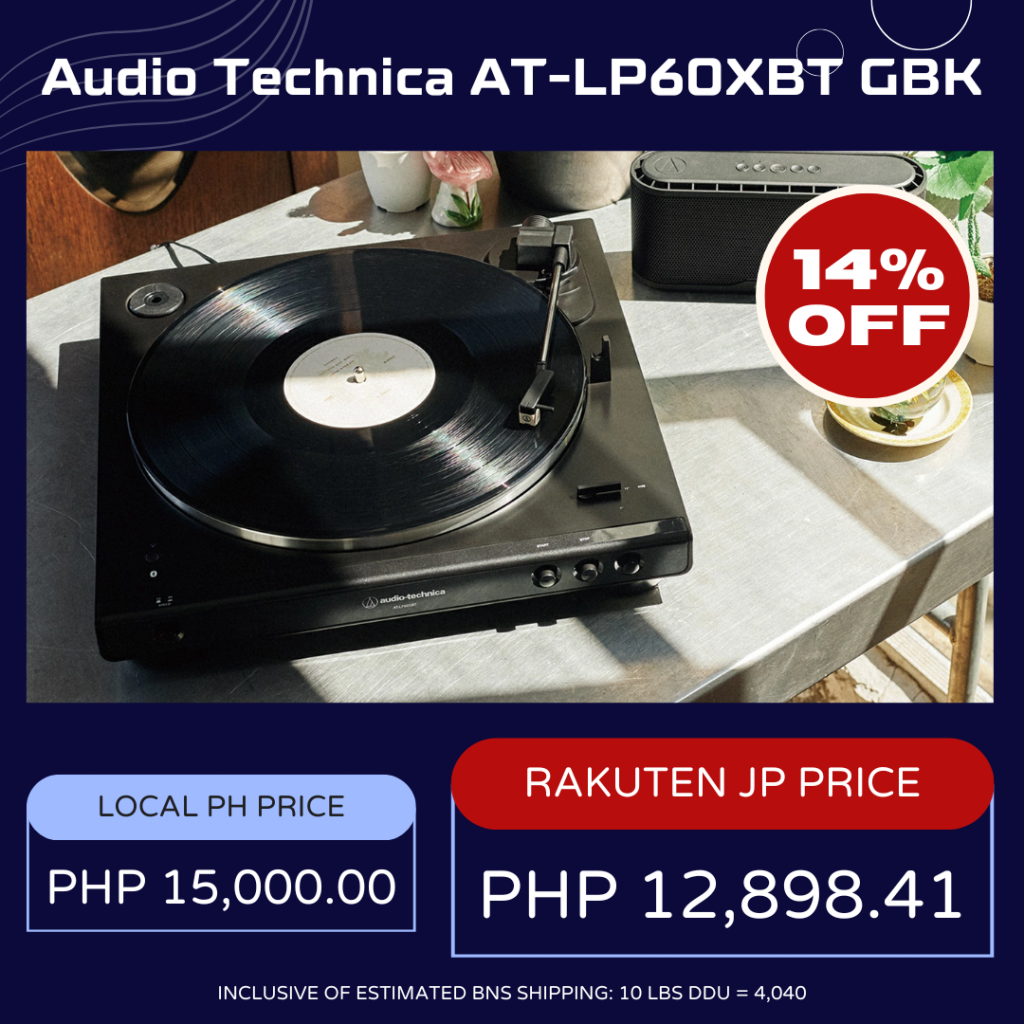 Audio Technica AT-LP60XBT GBK Record Player
The AT-LP60XBT gives you all the great features of the redesigned AT-LP60X fully automatic belt-drive stereo turntable with the added convenience of Bluetooth® wireless connectivity. The turntable pairs with speakers, headphones or other wireless devices. 
Price in the Philippines: PHP 15,000
Rakuten Japan Price: PHP 12,898.41