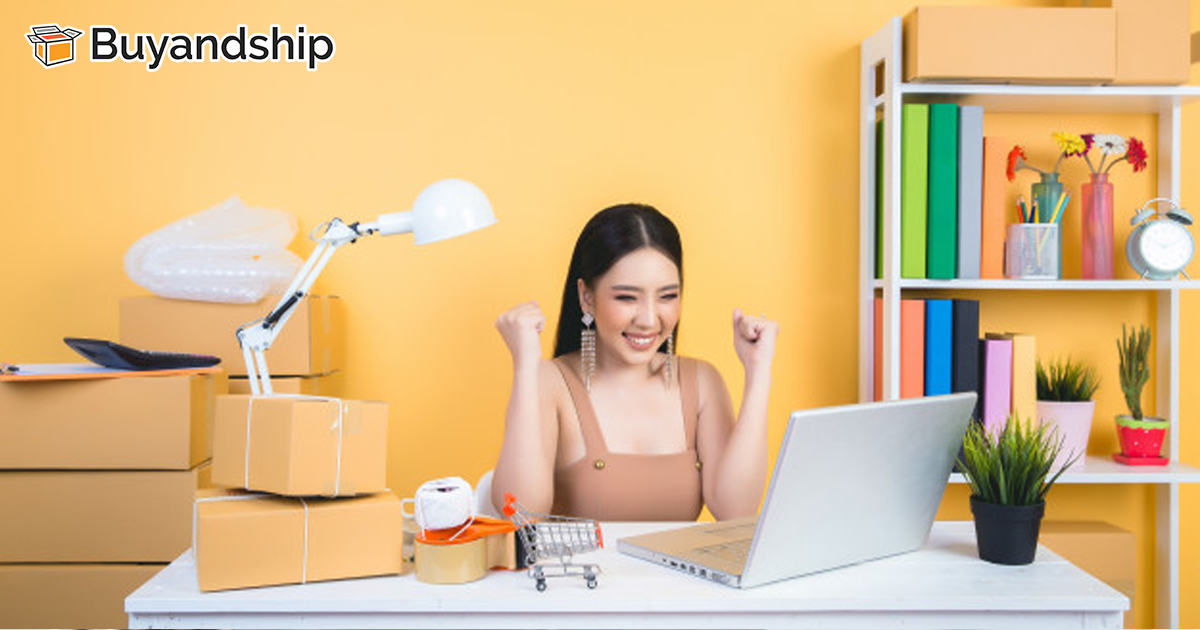 You may wonder how to consolidate multiple packages when to consolidate, or why should you consolidate. Let's take a look at this 1-min guide and get your problems solved.
---
Why Should You Consolidate?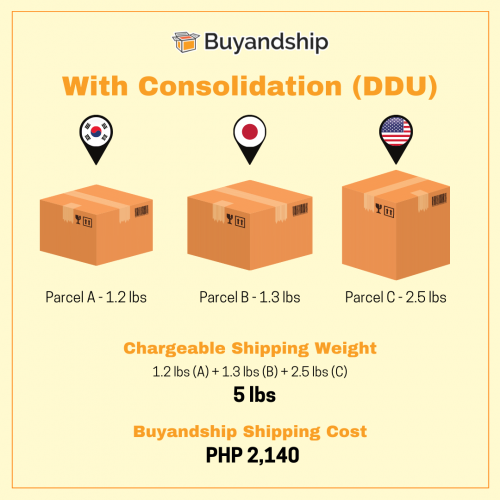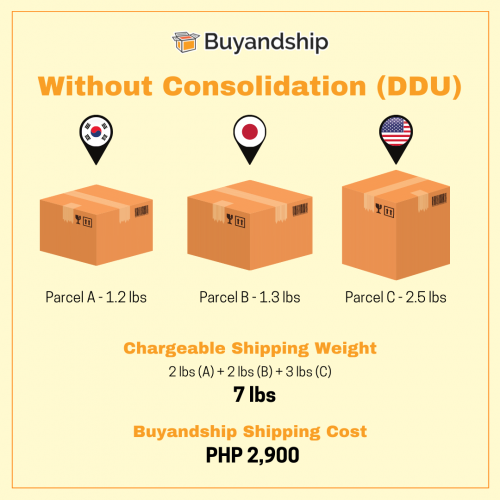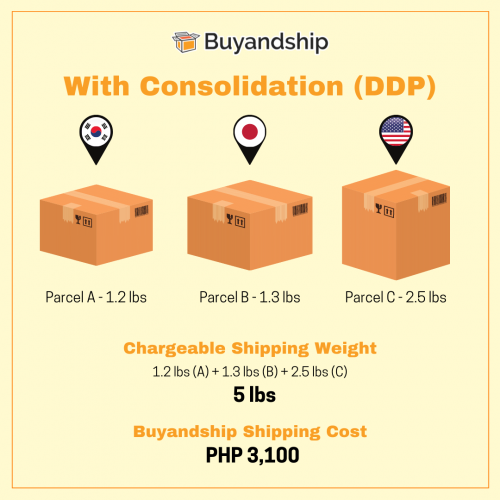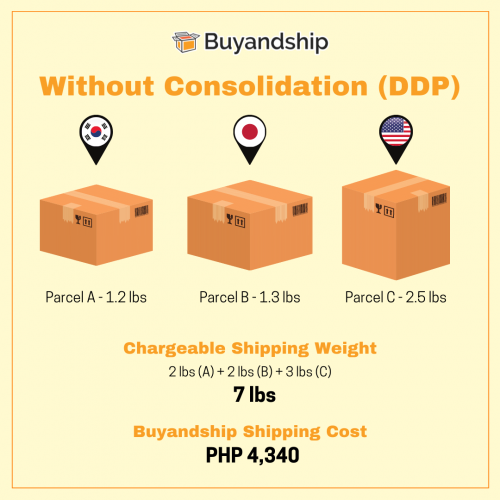 Buyandship allows you to shop online in different countries, and consolidate all your parcels into 1 shipment for FREE which helps you save up to 80% international shipping.
For example, if you purchase a pair of sneakers (1.2 lbs) in the U.S., a coat (1.3 lbs) in Australia, a home appliance (1.3 lbs) in Japan, and use our forwarding service to ship them back to the Philippines; there's one more action you can take to save more money – Consolidate your parcels into 1 package.
Please Note: Every 0.1 pound will be rounded to the next whole pound.
---
When to Consolidate Your Parcels?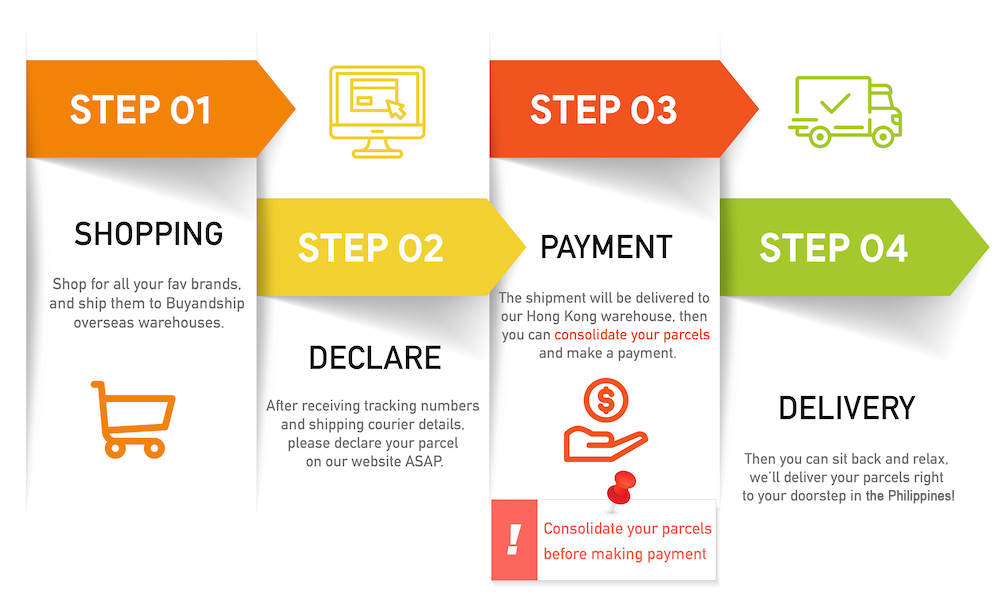 How do we forward the parcel to you:
Oversea Online Stores or Sellers → Buyandship Overseas Warehouse → Buyandship Hong Kong Warehouse → Your Doorstep
Some of you may ask when should you consolidate parcels and here's the answer. After shopping overseas, please declare your parcels as soon as possible, and you'll receive a notification email that informs you that a parcel has arrived warehouse. Your shipment will then be automatically shipped to our central warehouse in Hong Kong for further processing. Once all your shipments arrived in Hong Kong, you can start to consolidate your shipments, fill in your shipping information, and make a payment.
---
How to Consolidate Your Parcels?
Step 1:  Go to
"My Shipment"

and select

"Ready to Consolidate"

— details of your packages and their weight will be displayed there. Simply select which parcels you'd like to check out at our HK Warehouse.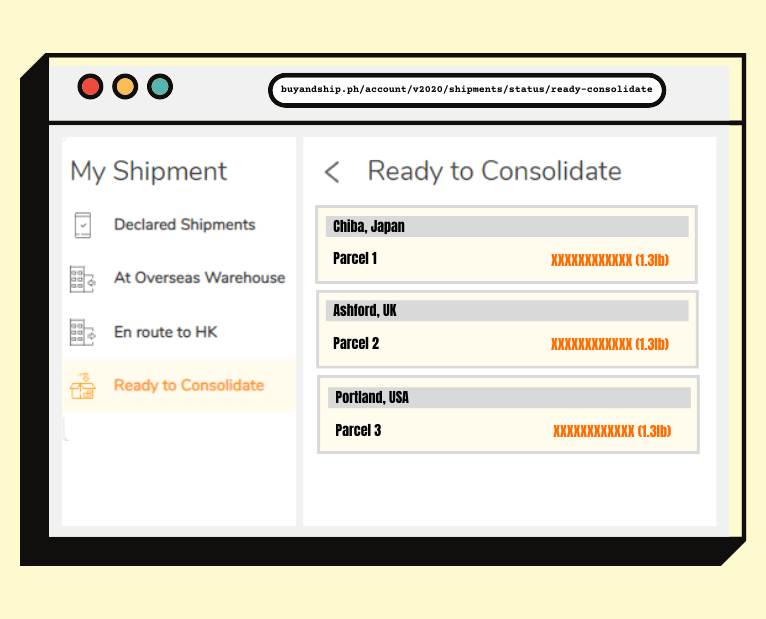 Parcels can be stored in our Hong Kong warehouse for 42 days for FREE.
Step 2: Select the delivery address. Please note that you have to duplicate your address for DDP and DDU, make payment and you're good to go! It's easy as pie! You can go to the

"Orders"

page to check for the result and the shipment status of your parcels.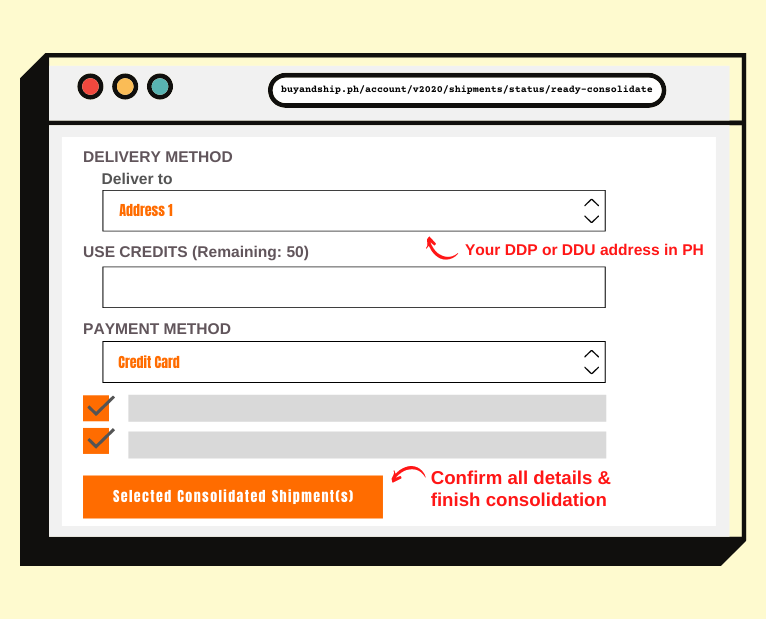 That's it! All you have to do is sit back, relax, and wait for your parcel to arrive right in front of your doorstep in the Philippines.