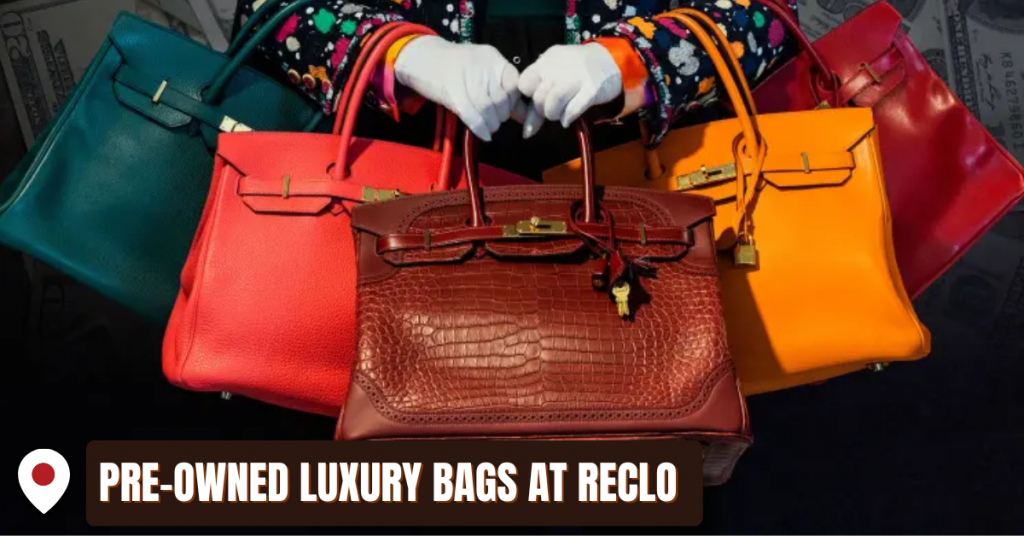 RECLO is a professional seller of pre-owned luxury goods based in Japan that offers great deals on popular brands such as Louis Vuitton, Hermès, Gucci, Fendi, YSL, and More! Check out a few of our second-hand faves in almost new and great condition!
Second-Hand Luxury Bags From Reclo Japan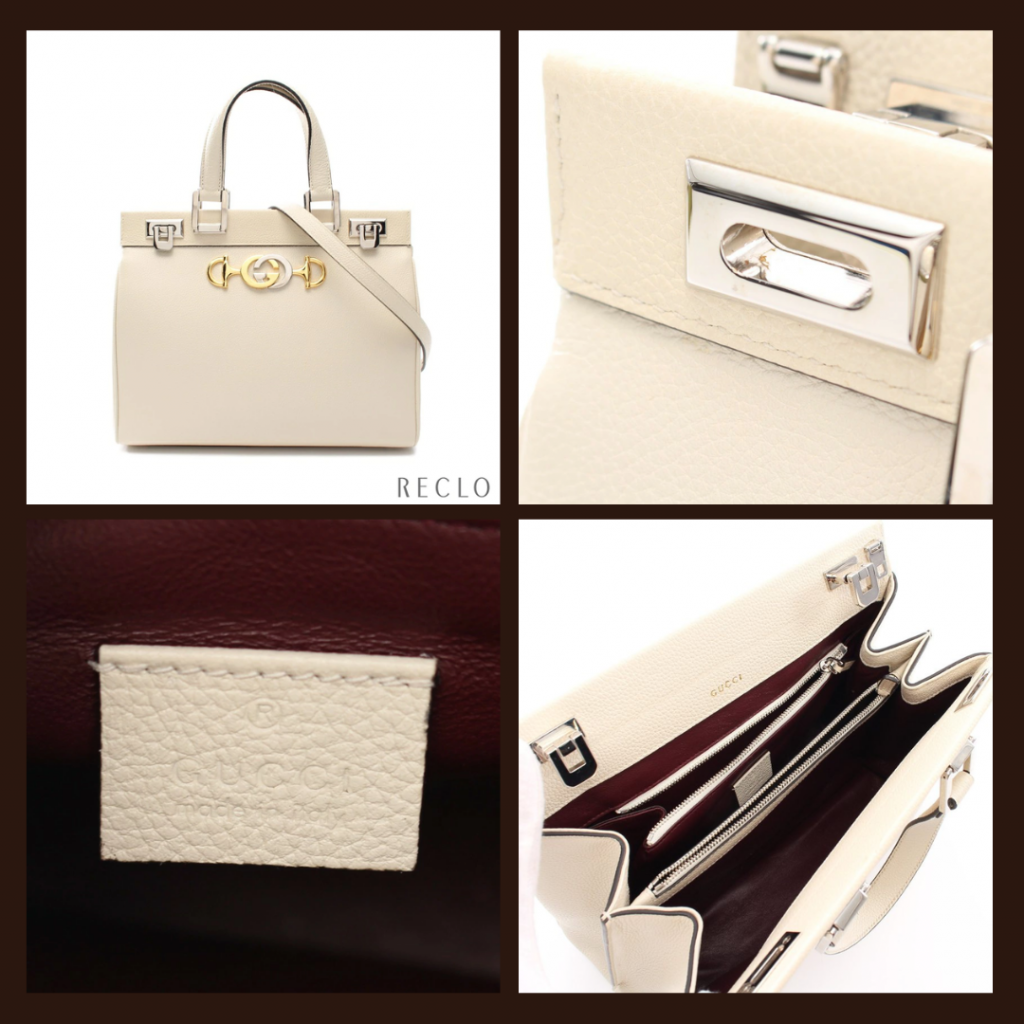 Gucci Zumi Bag
The Zumi Bag features a top opening frame with a hinged lock on each side for decoration and security purposes. Its name Zumi is inspired by an actress and experimental musician Zumi Rosow who was seen walking on the Spring Summer 2019 runway carrying this beautiful piece.
Retail Price: JPY 456,544.00 (USD 3,200.00)
Rakuten Japan Price: JPY 169,070
State Rank: A (Good Condition)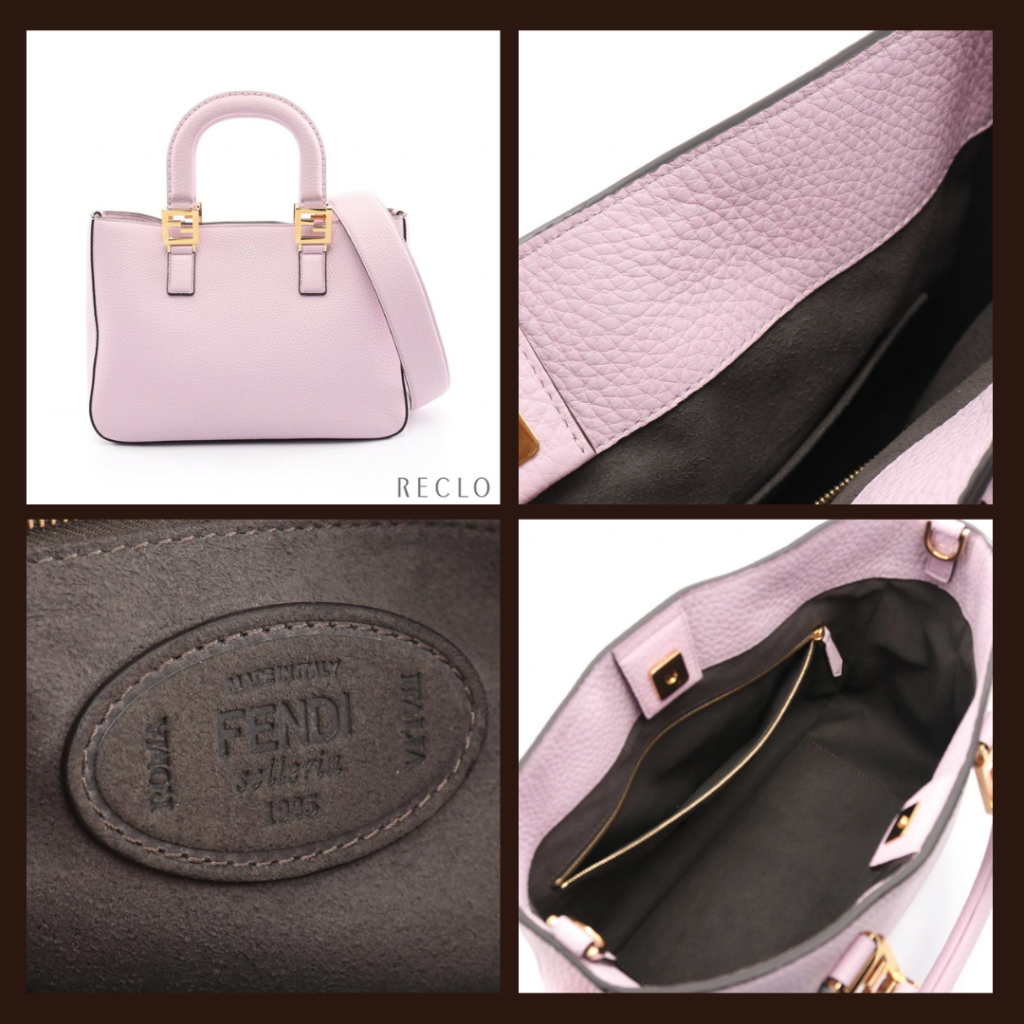 Fendi FF Mini Tote Bag
100% made from calf leather, the FF Mini Tote Bag from Fendi, features round top handles with FF gold metal hardware, snap closure, and a slip pocket. You can carry it at the handle or put on its detachable strap, depending on your mood for the day!
Retail Price: JPY 218,729.90 (USD 1,533.00)
Rakuten Japan Price: JPY 191,070
State Rank: A (Good Condition)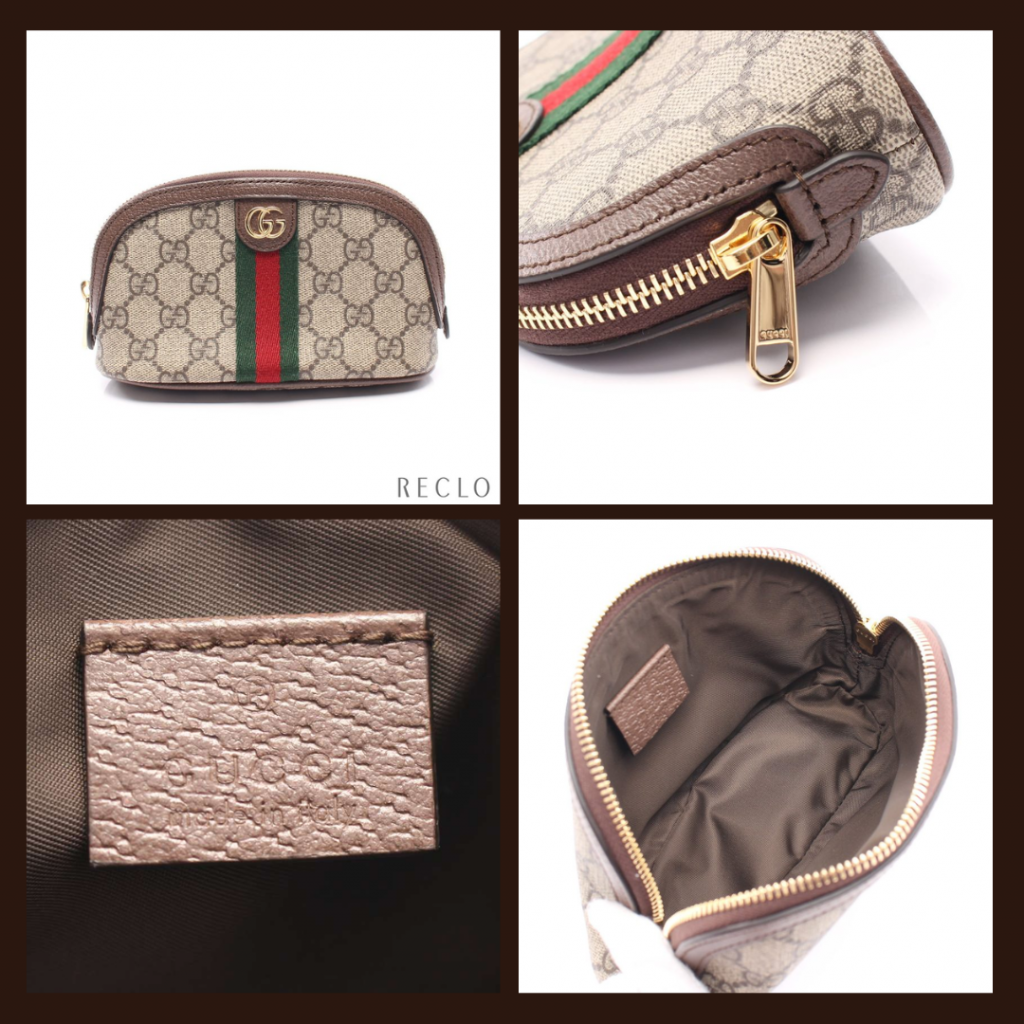 Gucci Ophidia GG Medium Cosmetic Case
The zippered cosmetic bag is introduced within the Ophidia collection in GG Supreme canvas with brown leather trim. First used in the 1970s, the GG logo was an evolution of the original Gucci rhombi design from the 1930s, and from then it's been an established symbol of Gucci's heritage.
Retail Price: JPY 61,348.10 (USD 430.00)
Rakuten Japan Price: JPY 53,680
State Rank: SA (As Good as New)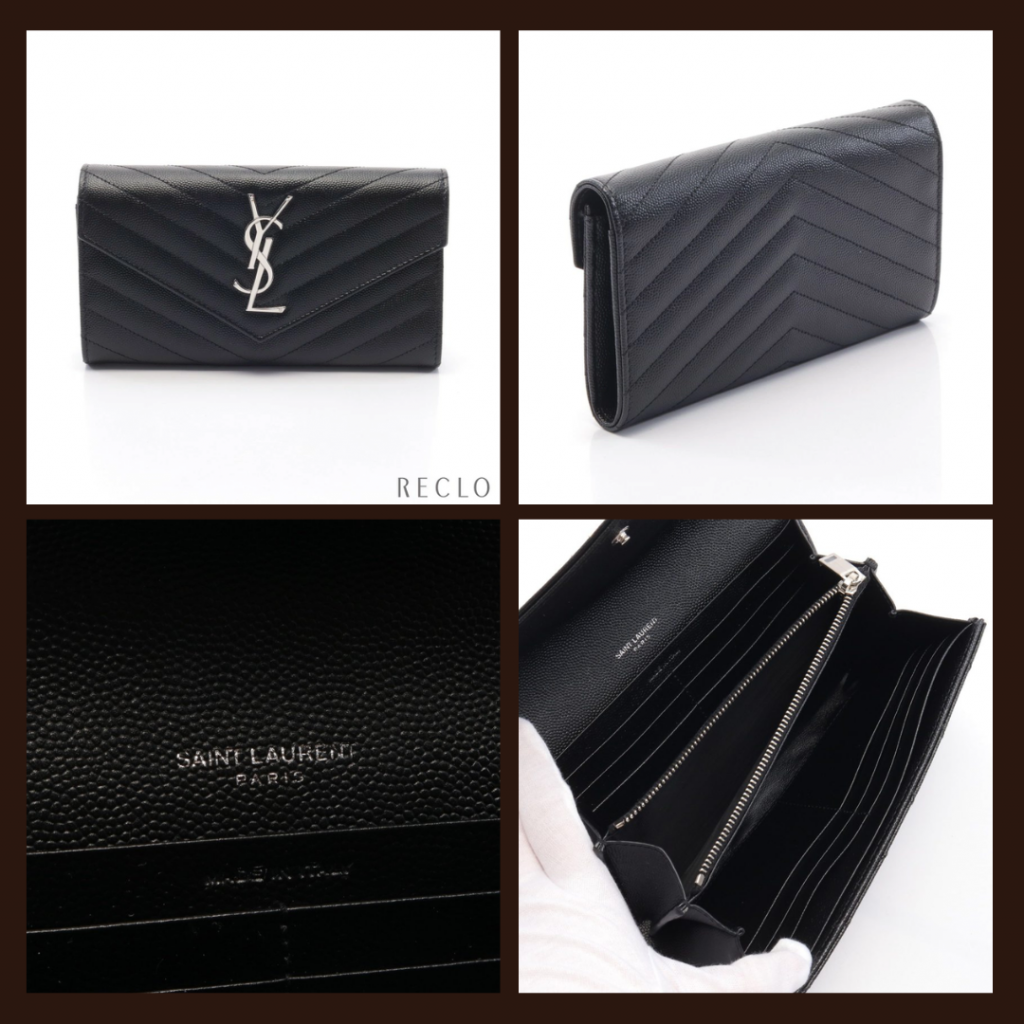 Cassandre Saint Laurent Matelasse Flap Wallet in Grain De Poudre Embossed Leather
This Large YSL Monogram Wallet is made with metal-free tanned leather with central metal interlocking YSL Signature and Matelasse Stitching. Practical and long-lasting, invest in this high-quality wallet that holds 12 card slots, 1 zipped pocket, 2 bill compartments, and 2 receipt compartments.
Retail Price: JPY 113,422.65 (USD 795.00)
Rakuten Japan Price: JPY 60,500
State Rank: SA (As Good as New)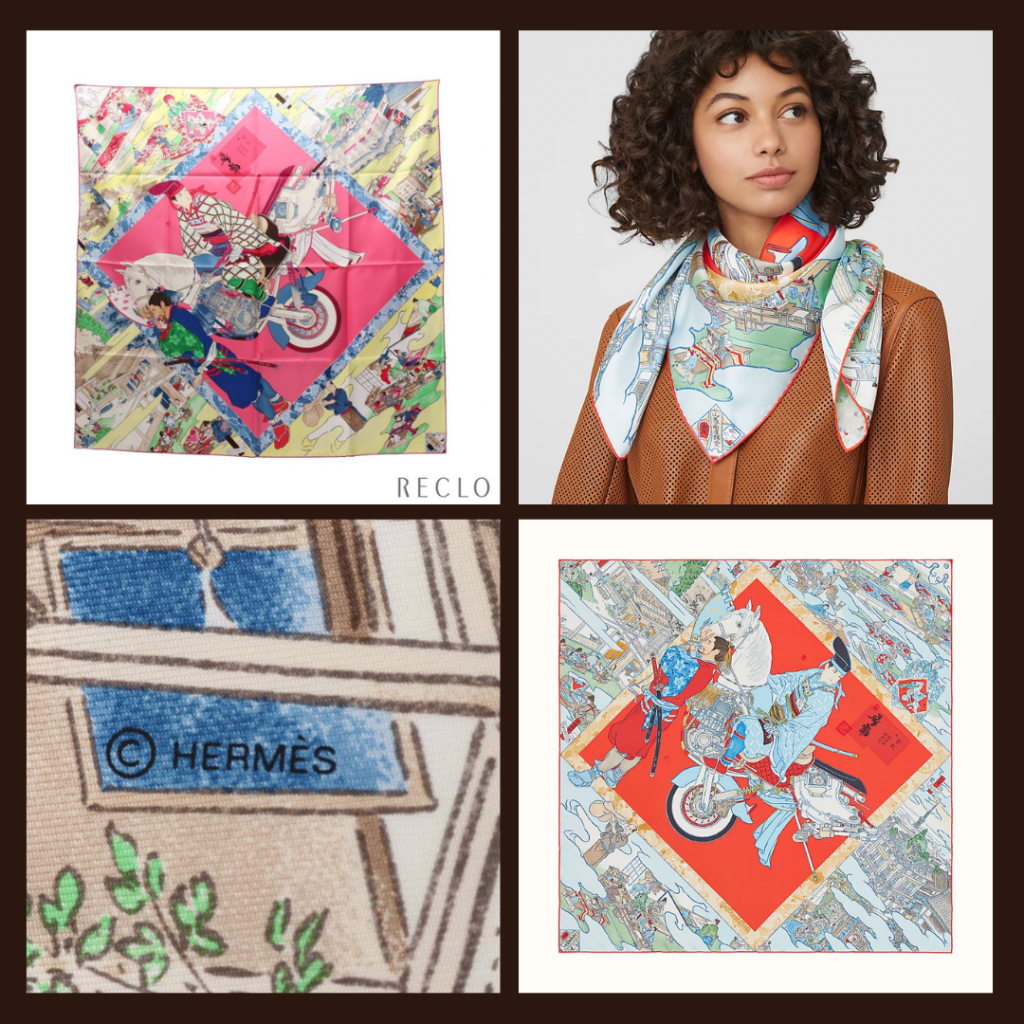 Hermès Les Artisans D'Hermes Scarf 90
This composition by Akira Yamaguchi is a meeting of Japanese culture and Lyon silk know-how that pays tribute to the artisans. It can be worn in many ways – around your neck, as a top, at the waist, or as a headscarf!
Retail Price: JPY 68,481.60 (USD 480.00)
Rakuten Japan Price: JPY 92,400
State Rank: SA (As Good as New)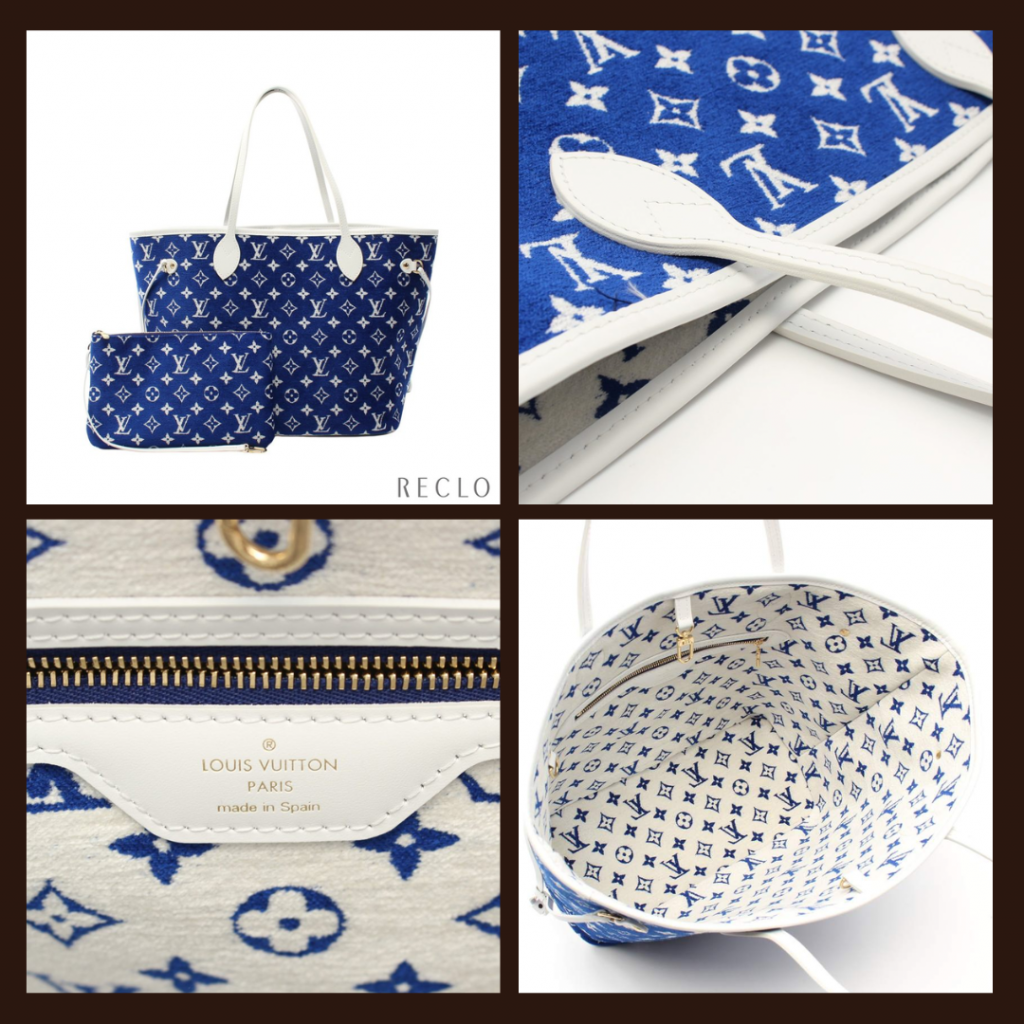 Louis Vuitton Neverfull MM Autres Toiles Monogram Tote Bag with Matching Pouch
From the LV Match collection, inspired by the world of Grand Slam tennis, comes this sporty edition of the iconic Neverfull MM tote. It is made from velvety Monogram jacquard, woven with 100% sustainable yarns~ finished with white leather trim and golden hardware.
Retail Price: 368,088.60 (USD 2,580.00)
Rakuten Japan Price: JPY 314,710
State Rank: SA (As Good as New)