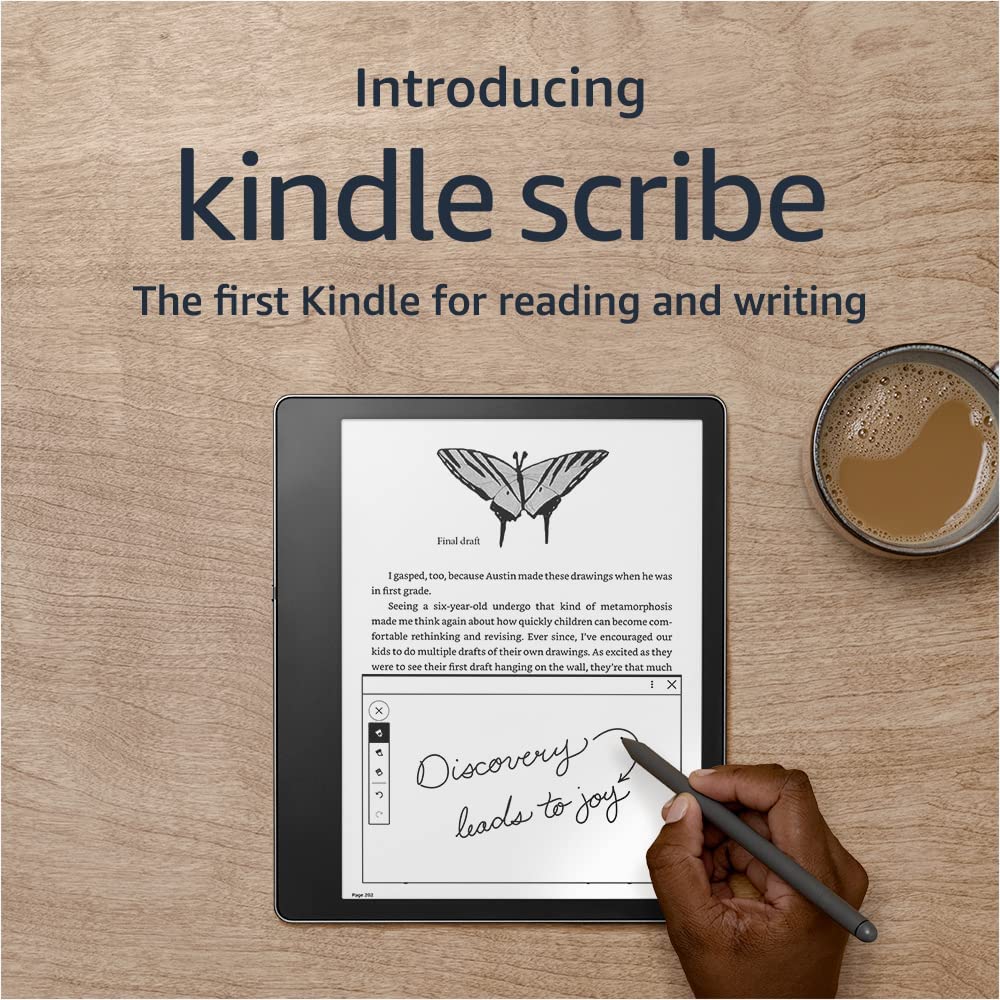 Amazon's new Kindle is going beyond basic reading. The Kindle Scribe adds the capability to write on the screen, using an included stylus. Announced on Tuesday, it's available for preorder, starting at $339, and will ship on November 30.
Introducing All New Kindle Scribe!
Amazon US
Kindle Scribe (16 GB) – Basic Pen
Amazon US
Kindle Scribe (16GB) – Premium Pen
Amazon US
Kindle Scribe (32GB) – Premium Pen
---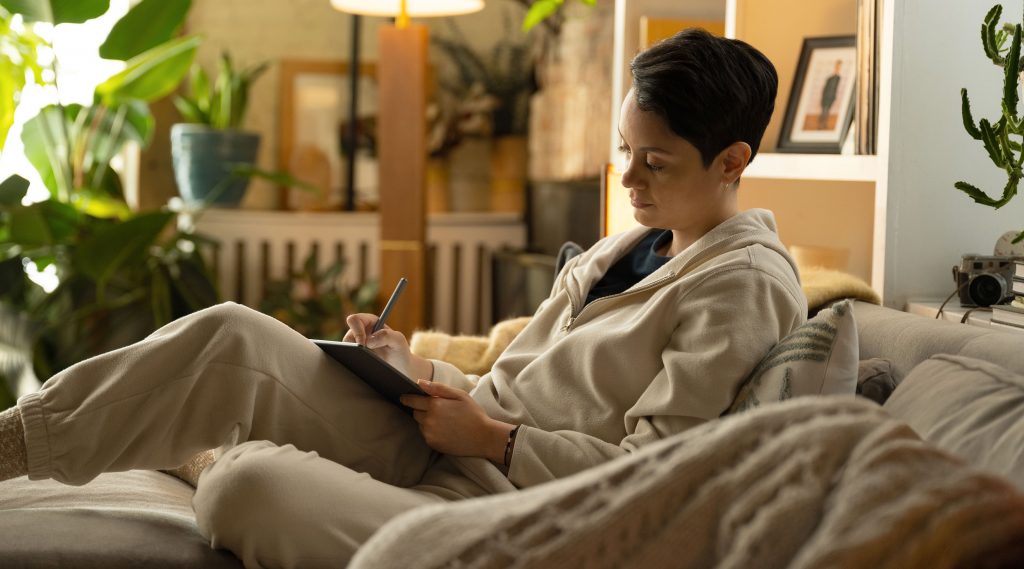 Read and write as naturally as you do on paper!
An invention inspired by you~ the new feature of Kindle Scribe is its writeable screen! With a 10.2" 300 PPI glare-free Paperwhite display, Kindle Scribe is perfect for reading and writing. Its large display offers plenty of space to take notes and keep a journal, as well as the ability to adjust the font size and margin width to make reading more comfortable.
This feature isn't new to its competing e-reader developer, Kobo. There's Kobo Elipsa which also offered note-taking capabilities but so far, Kindle Scribe provides a more thoughtful design and capabilities. It's also relatively cheaper, starting at $339 while Kobo Elipsa retails at $399.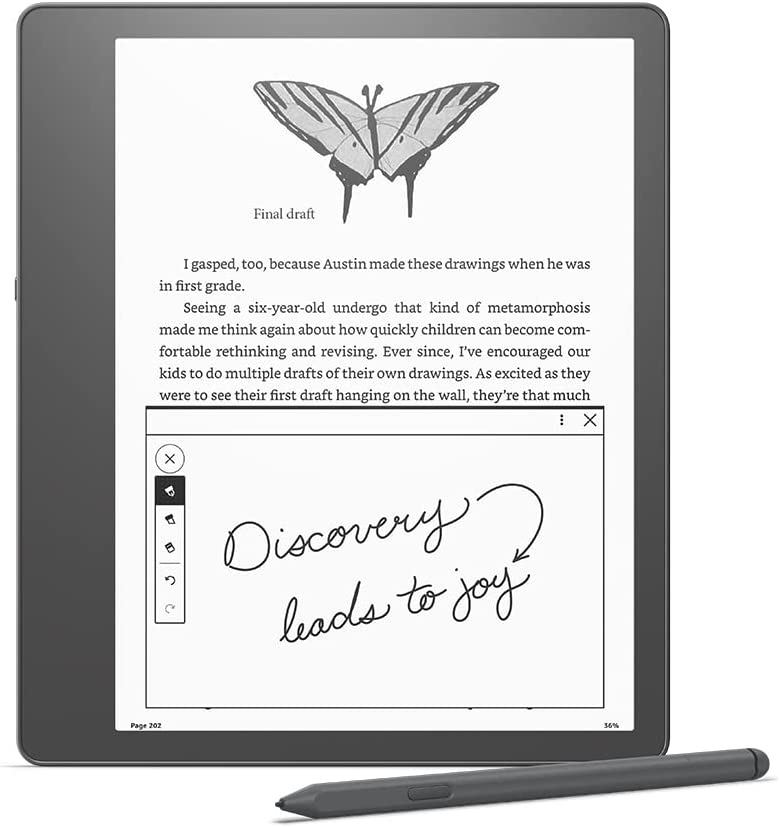 The power of the Pen
Kindle Scribe includes either a Basic or Premium Pen. Both don't require charging and attach magnetically to the side of your Kindle~ The only perks Premium Pen has is a dedicated eraser and a shortcut button, which can be assigned to seamlessly switch between pen, highlighter, and more.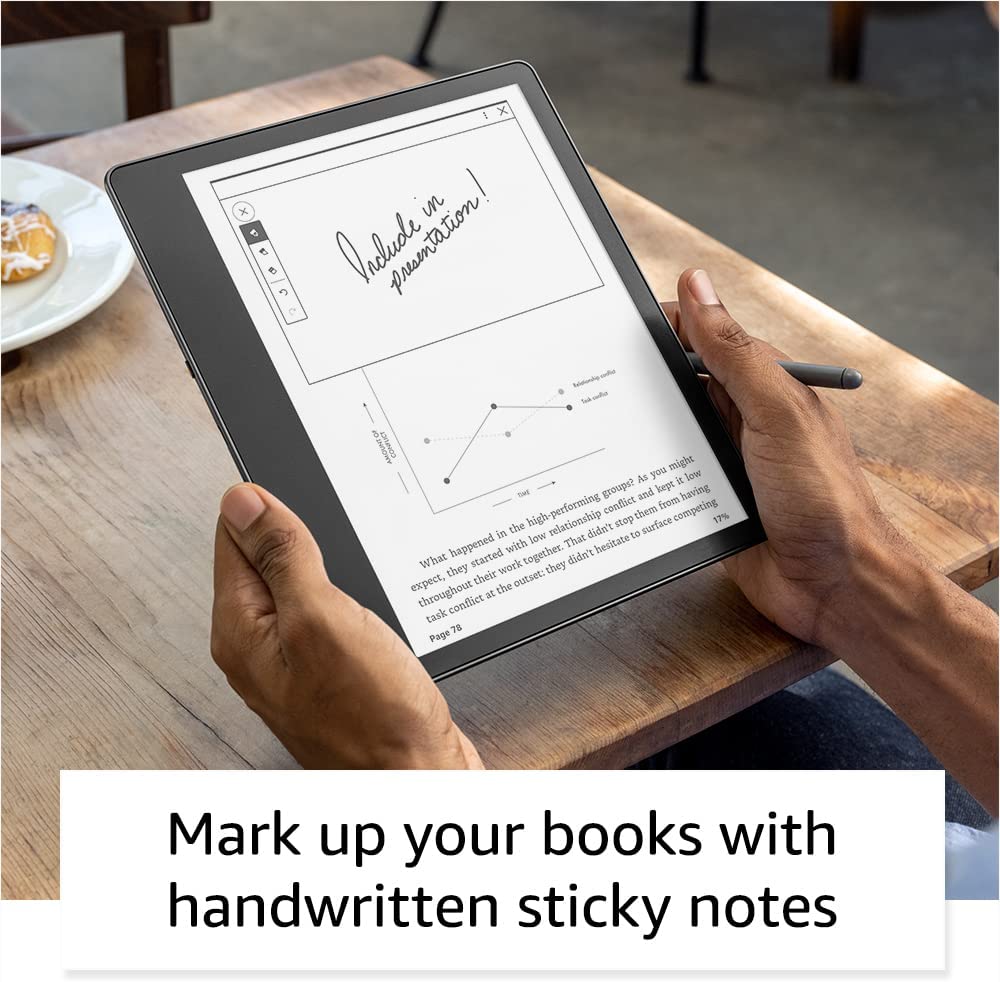 Add handwritten notes to your books
Create handwritten sticky notes in millions of eBooks without cluttering up the page. Simply tap where you want to insert a note on the page to quickly capture that handwritten thought for later. Sticky notes are automatically organized by book, into one place, so you can easily navigate, browse, and export all your in-book notes and highlights.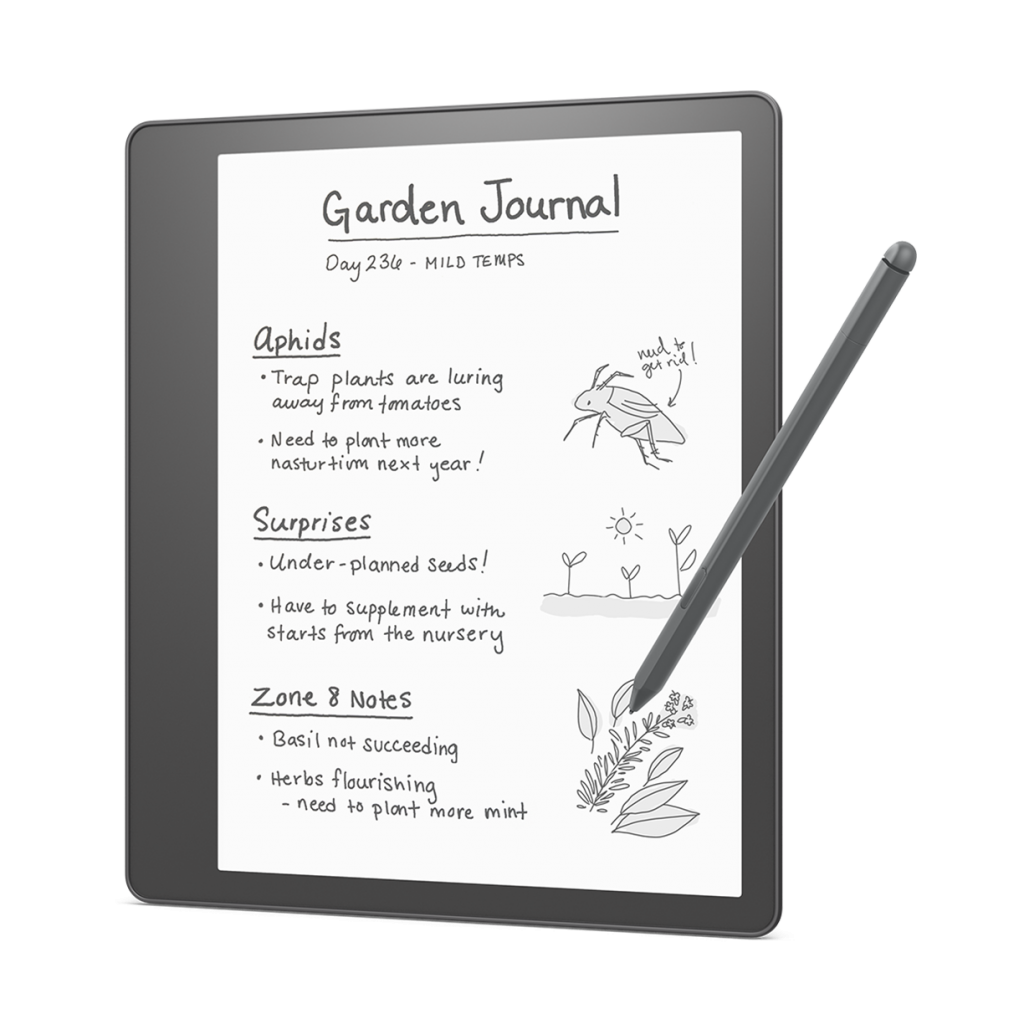 Keep a Journal and Streamline Your Document's Notes
Kindle Scribe is also a notebook and a journal with included templates like lined paper, blank paper, to-do lists, and more. This easily allows you to organize your notes in folders or through a quick search for your reference later.
And here's one of Kindle Scribe's exciting features: Easily import and mark up PDF files directly from your smartphone or computer! Send them to your Kindle Scribe through your desktop web browser or via the Kindle app using the "Share" button on your iOS or Android device.
Set to come in early 2023, get access to your notebooks through the Kindle app sync feature and send documents to Kindle Scribe directly through Microsoft Word!
Amazon US
Kindle Scribe (16 GB) – Basic Pen
Amazon US
Kindle Scribe (16GB) – Premium Pen
Amazon US
Kindle Scribe (32GB) – Premium Pen