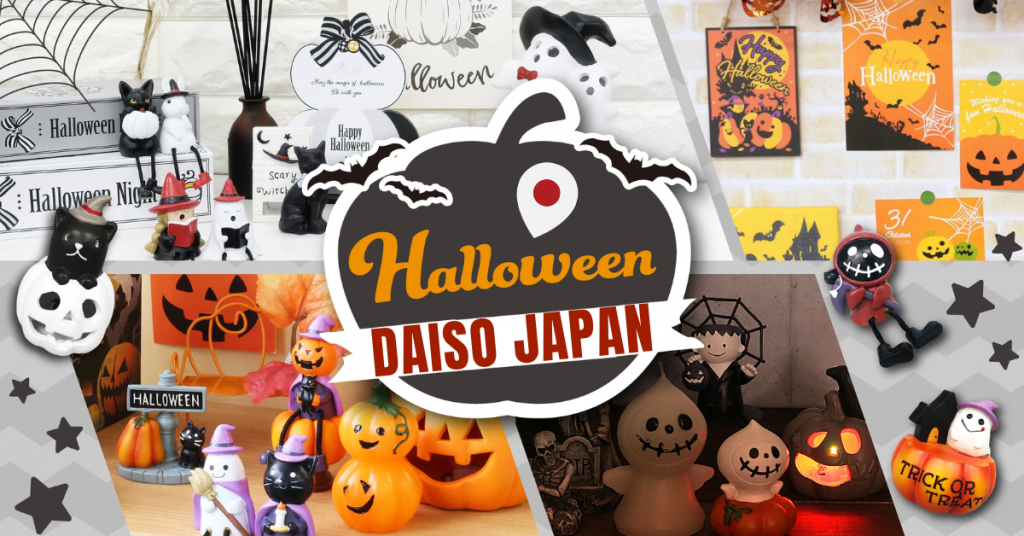 Now that we're 3 days in October, a lot of people are also starting to shop for costumes and decorations for Halloween~ if you're looking for a one-stop shop where you can buy cute pieces without spending too much, we recommend shopping directly from Daiso Japan! They have an ongoing campaign featuring the best of Halloween for as low as PHP40! Check out our favorites from the list below.
Shop Halloween Pieces From Daiso Japan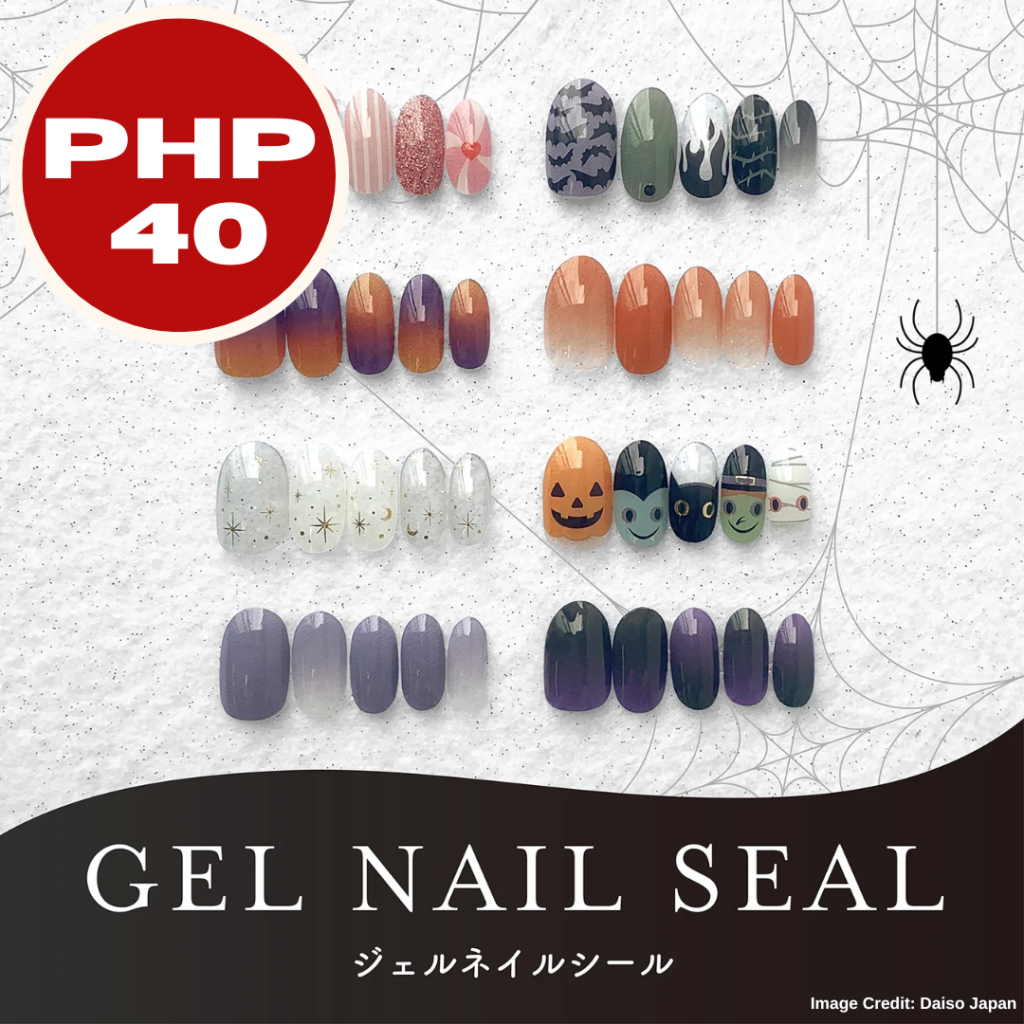 Halloween Gel Nail Seal
If you love Halloween and you love people knowing about it, this Gel Nail Seal may be the best way to show it. Spook your family, friends, and loved ones in these cute nail designs!
Daiso Japan Price: PHP 40.00 (JPY 100)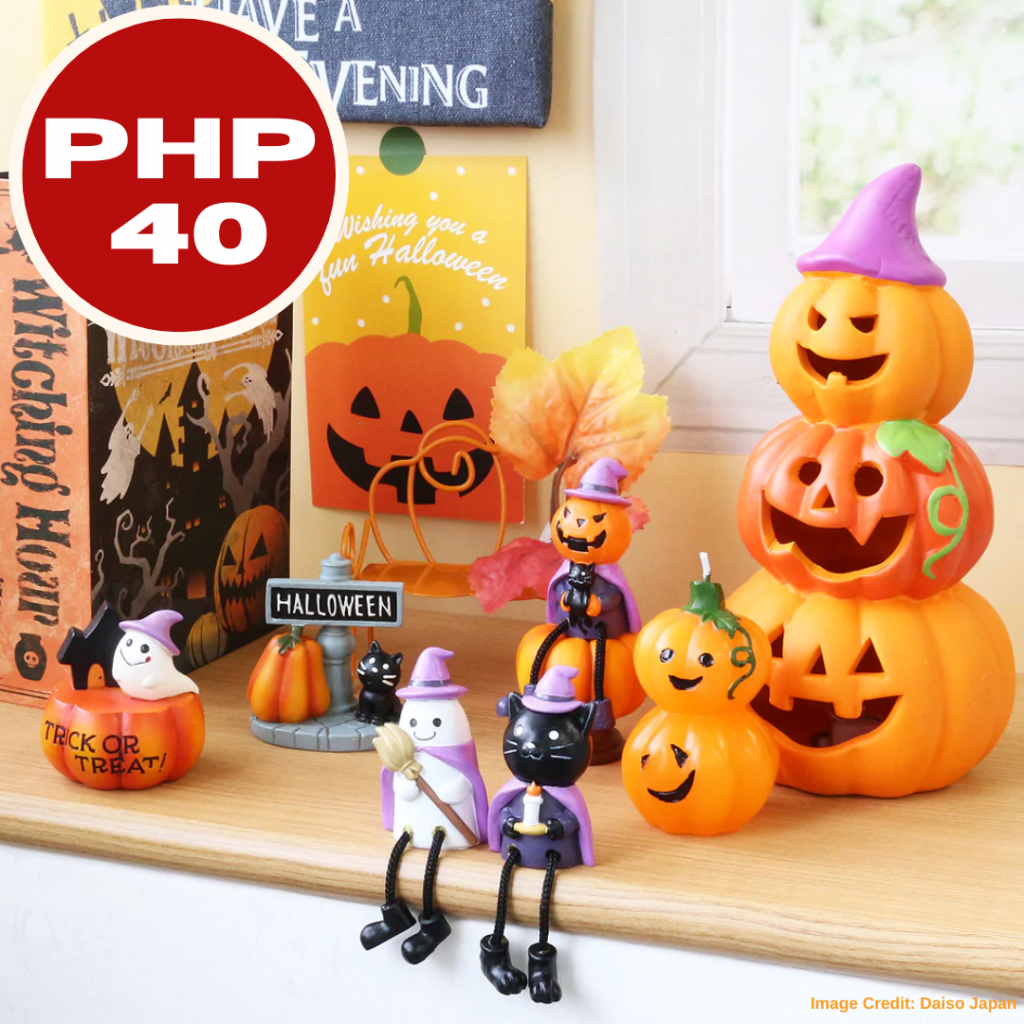 Halloween Lanky Figurines
If you want a subtle Halloween decor, these figurines can be easily set up at your desk, kitchen drawers, living room shelves, and more! You can also choose between Pumpkin, Ghost, and Cat~ or you can get all three of them to randomly place at home.
Daiso Japan Price: PHP 40.00 (JPY 100)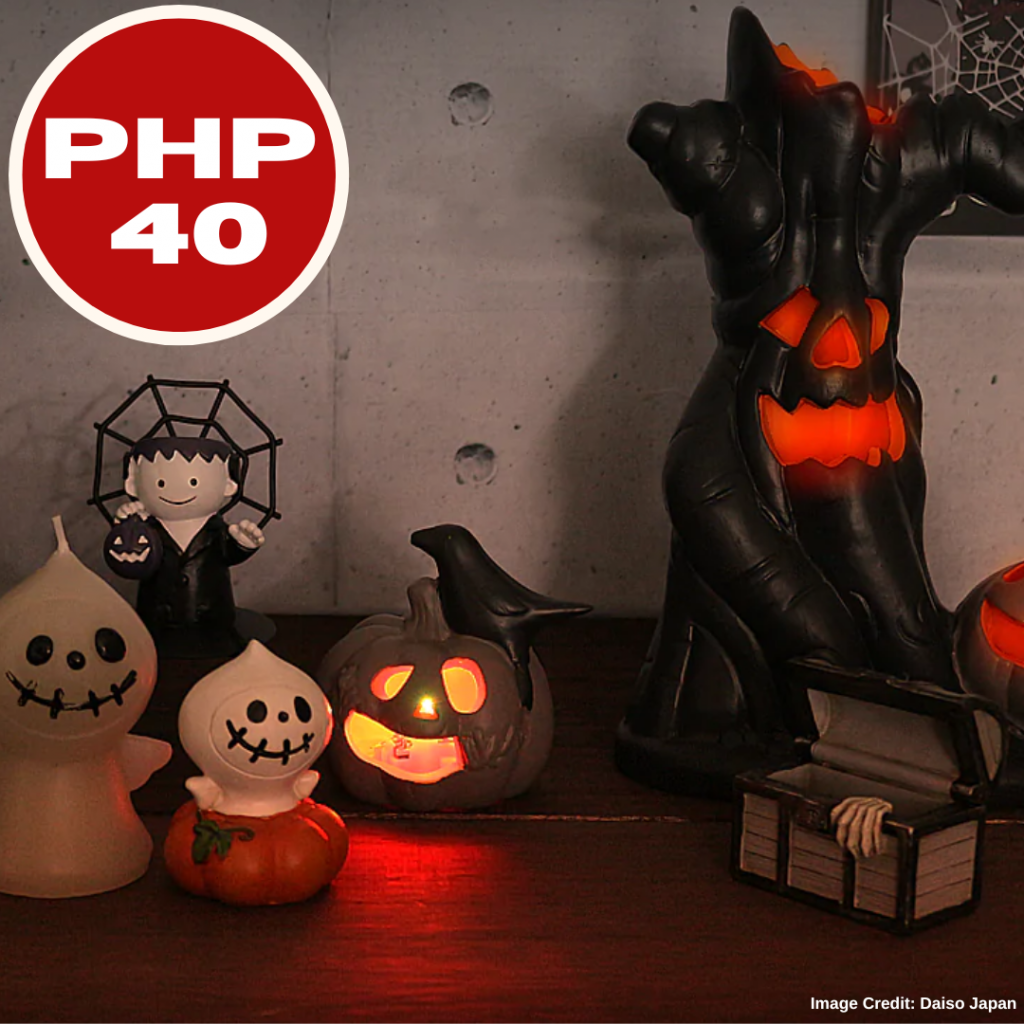 Halloween Treasure Box Figurines
Here's another type of figurine you can shop at Daiso, Treasure Box with a skeleton hand on it. Made of Unsaturated polyester resin, this decor is in Black, Gray, and White Colorways. The best part? It's so cute you can basically keep this decor way past Halloween!
Daiso Japan Price: PHP 40.00 (JPY 100)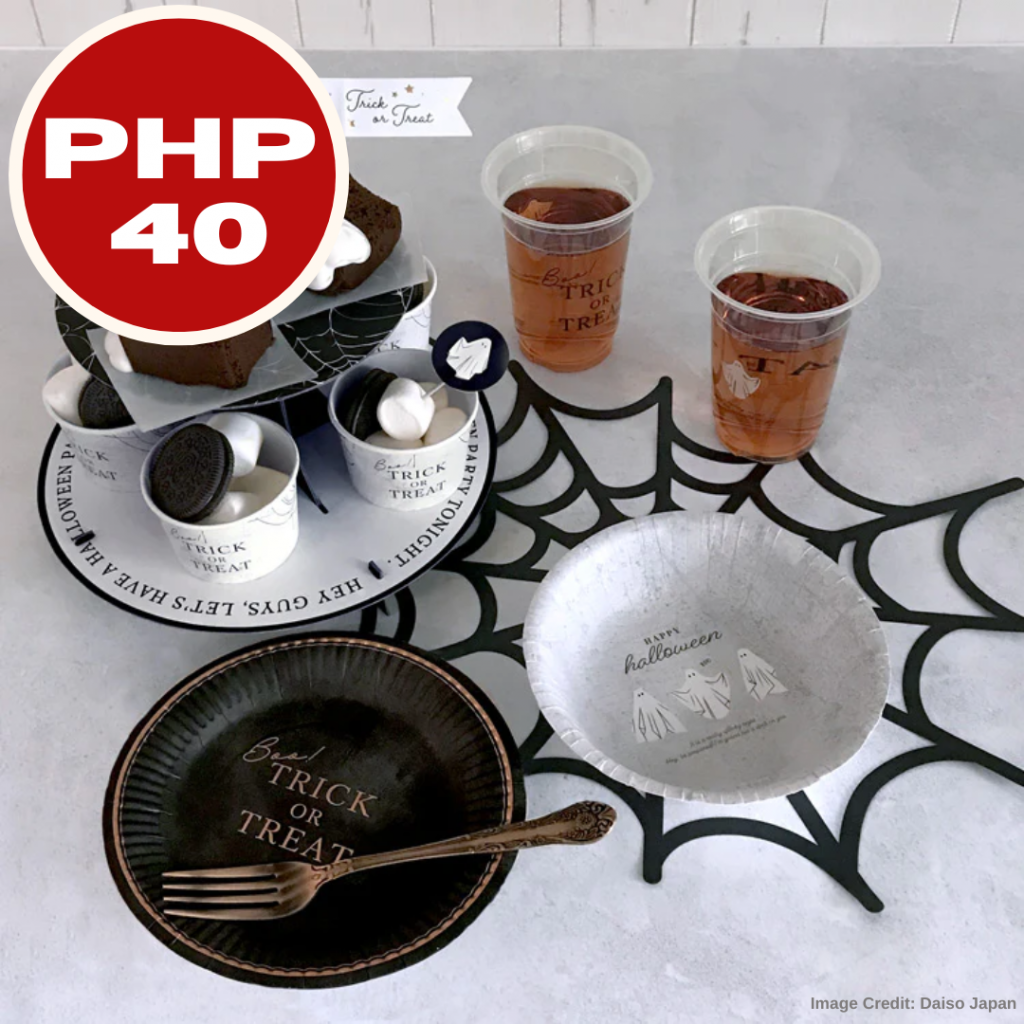 Halloween Party Stand (HW, Monotone, 2 Tiers)
Halloween is not complete without a little snack party, and what better way to fulfill it with this 2-tier Halloween Party Stand that costs PHP40?! You can put candies on it, or if you're feeling a little fancy, you can place cupcakes or confectionaries on it for the whole family to enjoy.
Daiso Japan Price: PHP 40.00 (JPY 100)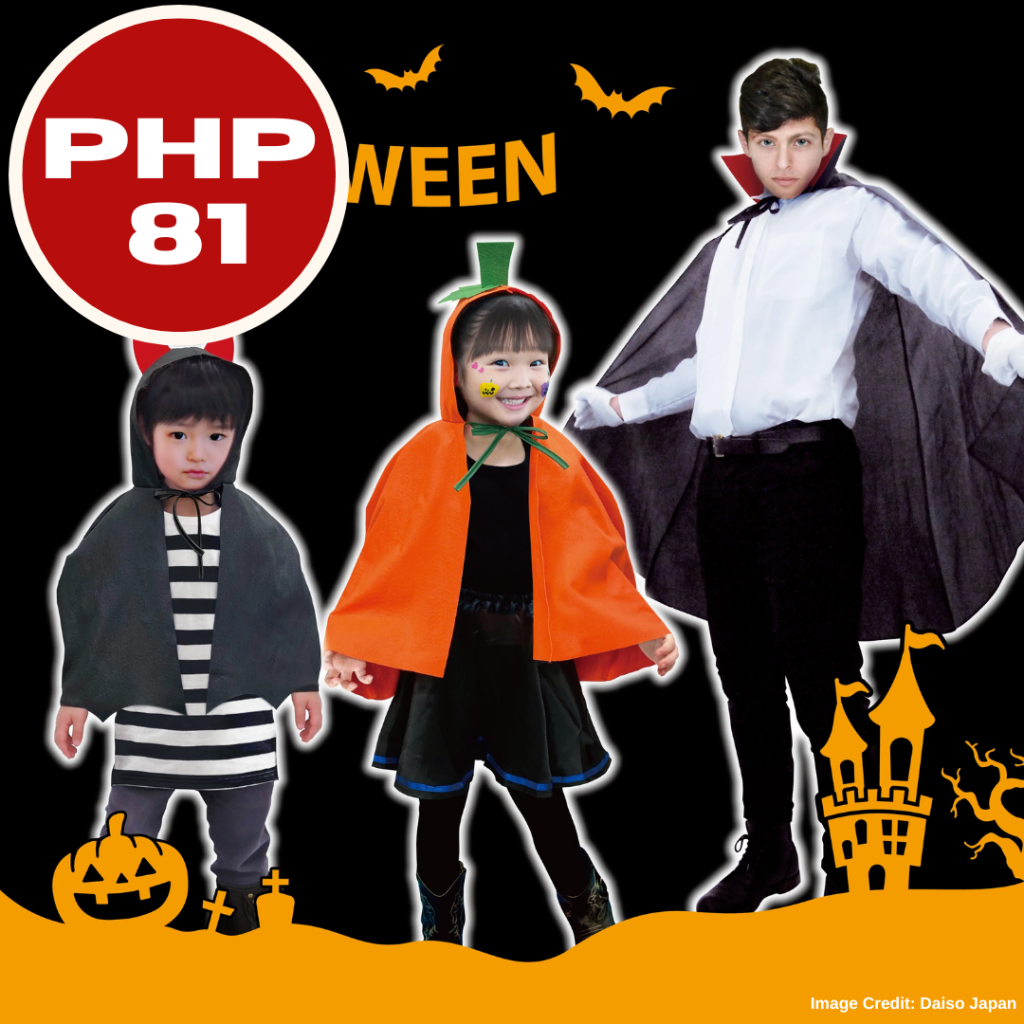 Halloween Costumes (Pumpkin Cloak)
Halloween costumes are probably the most expensive part of the occasion, good thing is Daiso offers costumes for less than PHP123 like this Pumpkin Cloak for only PHP81! There are more options to choose from the main site such as Witch's broom, Fairy Costume, Dracula Cloak, Masks, and more!
Daiso Japan Price: PHP 81.00 (JPY 200)