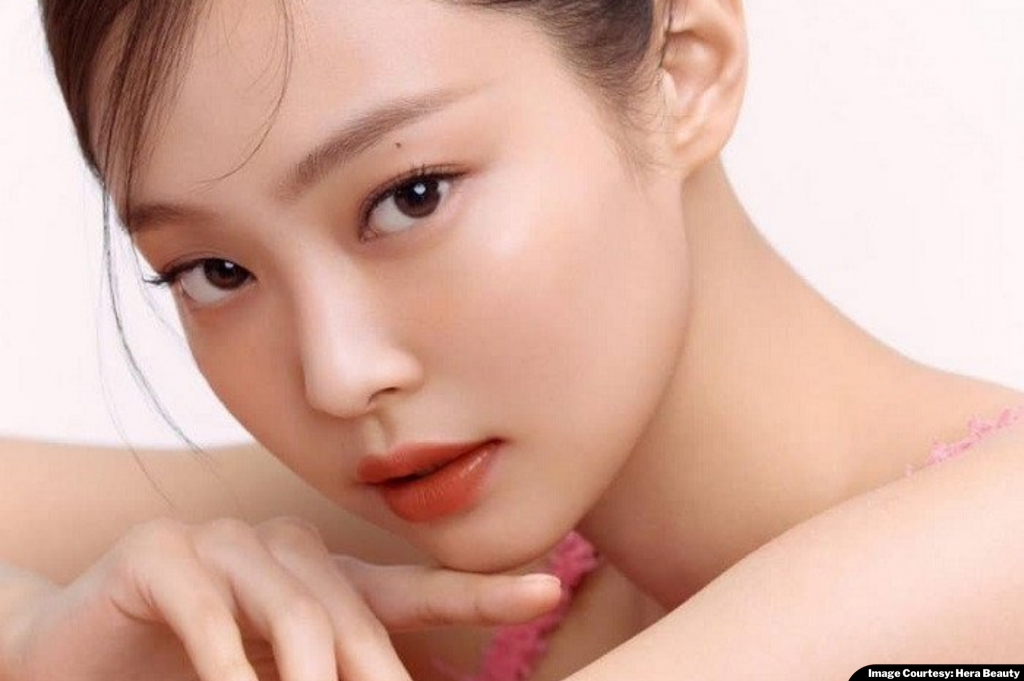 Despite her leaked photos controversy, Kim Jennie shines brighter than ever as she steals the Chanel SS23 Fashion Show from the front row today! An icon, a legend, and the moment, Jennie makes our hearts so proud! Check out some of her makeup and previous outfit pieces you can shop today~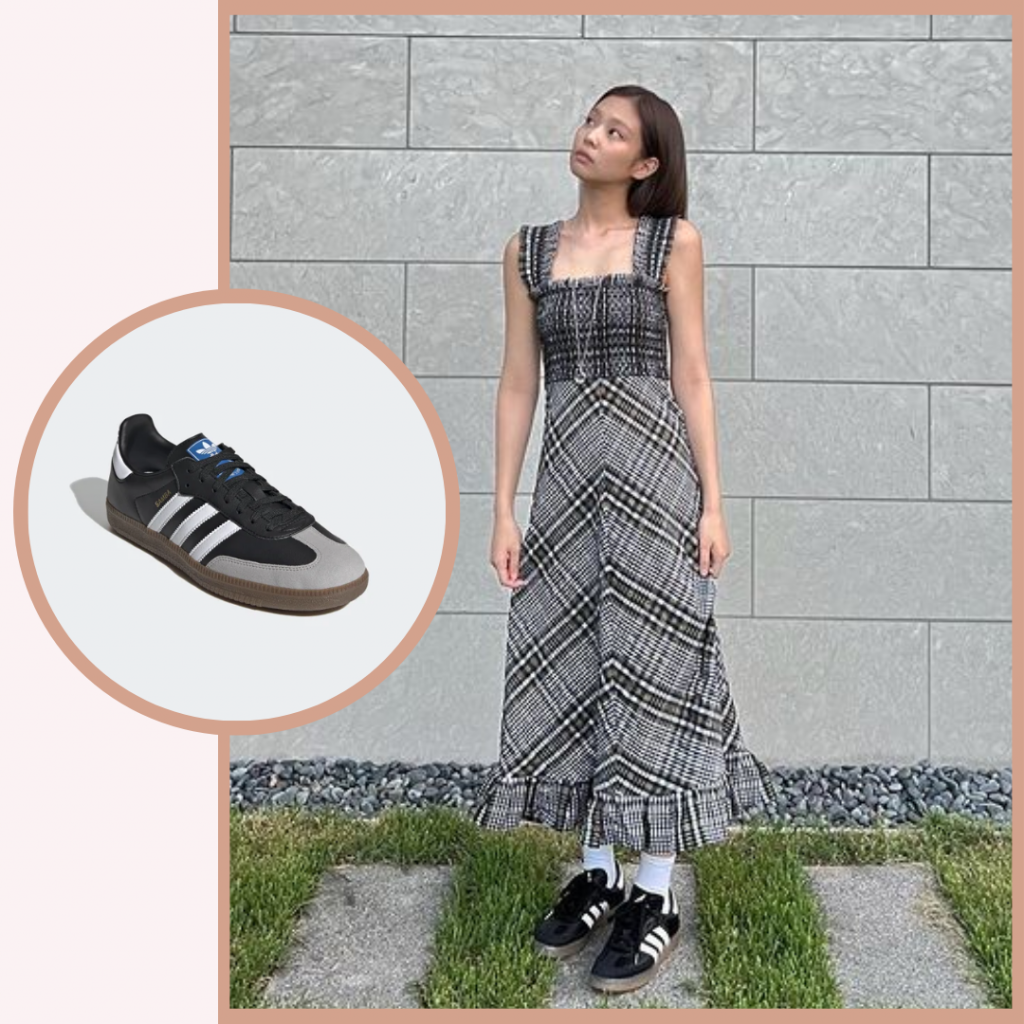 ADIDAS Samba Vegan Shoes
First introduced as an indoor soccer shoe, the Adidas Samba has gone on to cover expansive ground~ making it the next "it" sneaker. Aside from Jennie, this silhouette has been spotted on stars like Bella Hadid and Kaia Gerber.
Price: PHP 5,275.62 (USD 90)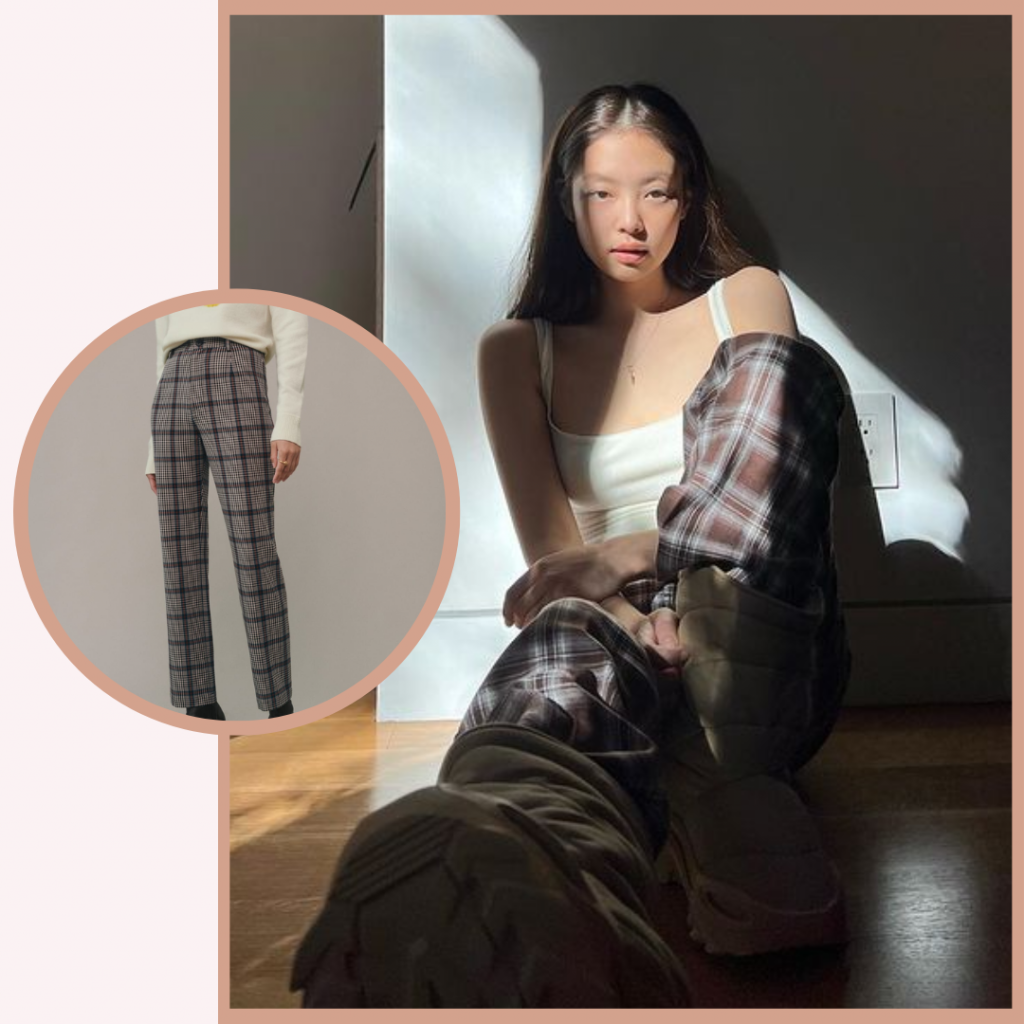 REFORMATION Franklin Pants
Jennie posed in this Franklin Pant from Reformation on her Instagram account last year. The Franklin is a cropped, straight-leg pant that features a high-rise waist, fitted in the waist and hips to give you a little shape in the areas where you might want it.
Price: PHP 10,445.75 (USD 178)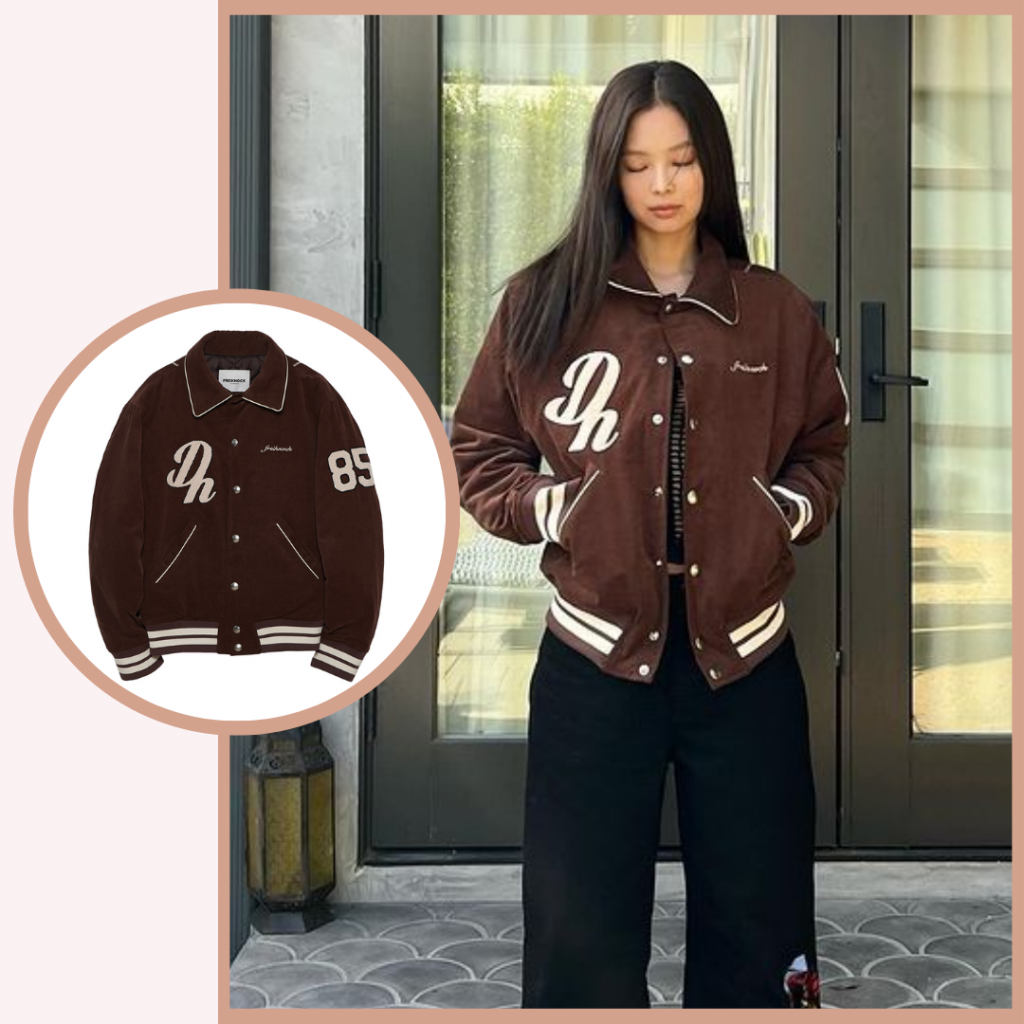 FREIKNOCK Varsity Jacket
Another iconic piece from her Instagram account, this Varsity Jacket from Freiknoch is one of the style staples everybody should have in their wardrobe. It was also spotted on Lee Dong-Hwi's account so, you know this versatile piece will work on any silhouette.
Price: PHP 13,007.33 (KRW 315000)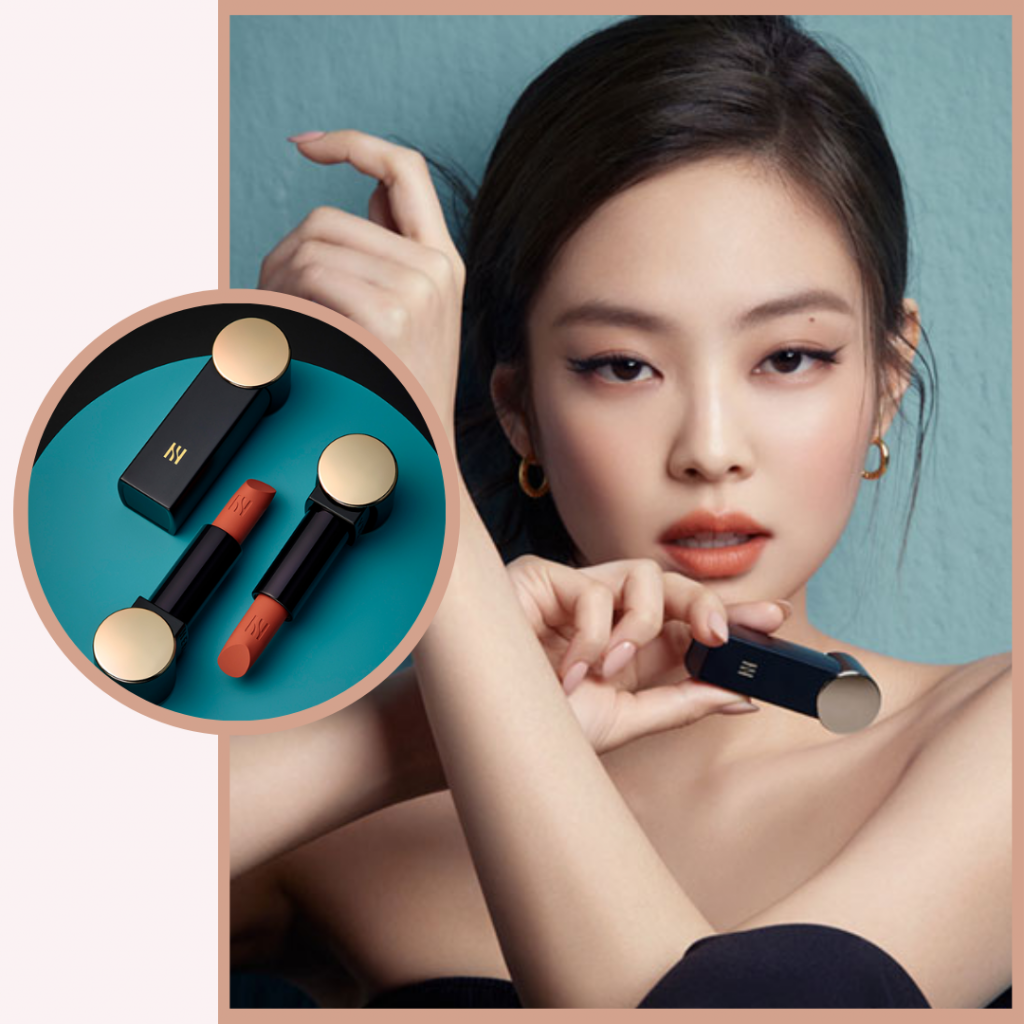 HERA New Rouge Holic Matte
If you want to cop Jennie's lip color, this New Rouge Holic Matte from Hera Beauty might be for you~ It's the exact lip shade she worn on the Hera Campaign.
Price: PHP 1,490.57 (USD 25.40)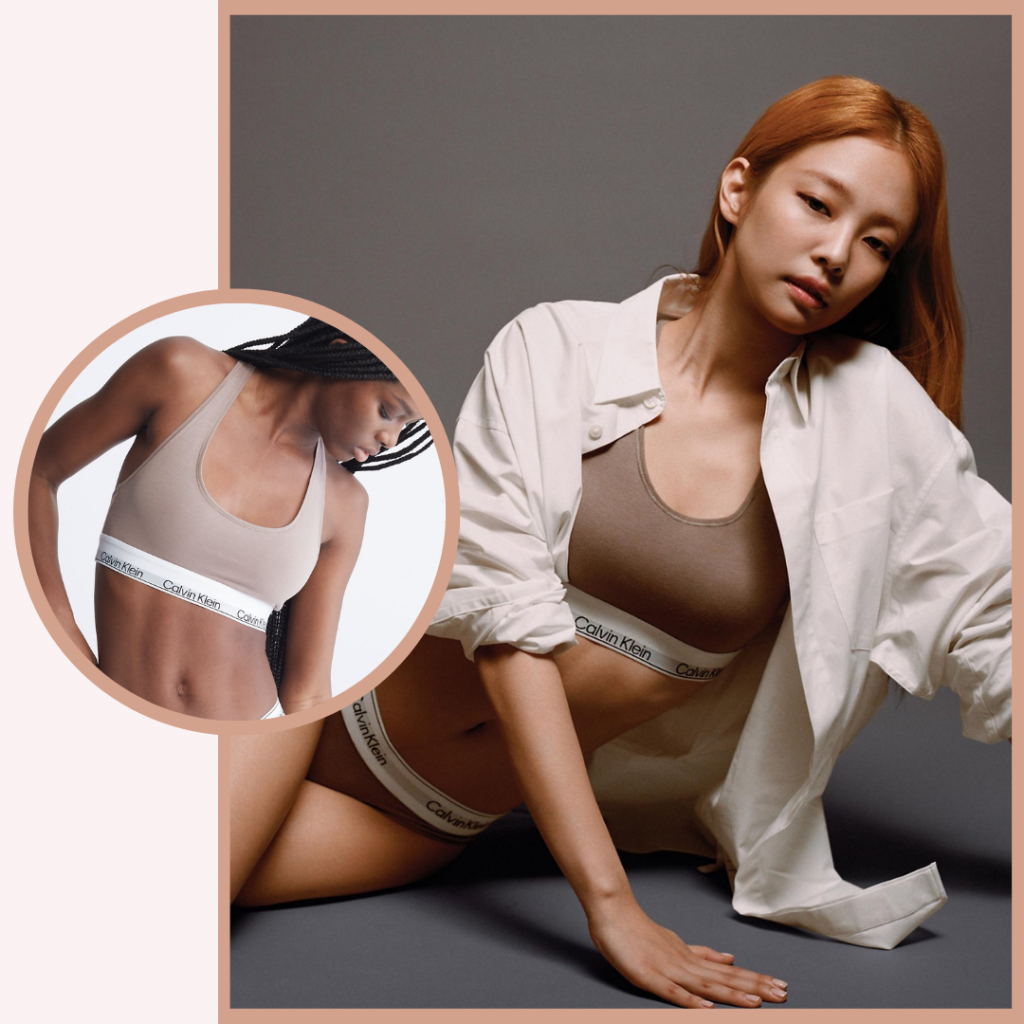 CALVIN KLEIN Modern Cotton Naturals Unlined Bralette
We all know Jennie is one of Calvin Klein's top ambassadors so it's no surprise that a few of the pieces they're selling is worn by Jennie herself. From one of her recent CK campaigns, this Moden Cotton Unlined Bralette is crafted with sustainably-sourced materials in a natural color palette.
Price: PHP 1,760.52 (USD 30.00)