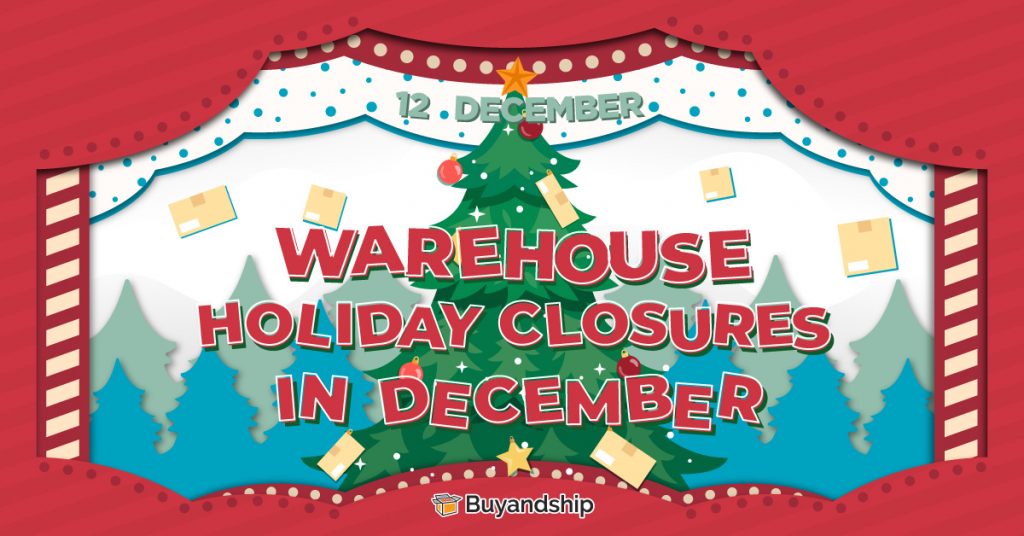 Entering December, there are various festivals around the world. Our overseas warehouses will be closed on Sundays and during local public holidays of the place where they are located. Please note that our warehouses will not receive or send out parcels, nor will our warehouses update any shipment status during the closure.
Details are as follows:
Warehouse
Closure Days
Thailand
【Updated】
Dec 5th (MON)
Dec 12th (MON)
Dec 30th – 31st (FRI-SAT)
Italy
Dec 8th (THU)
Dec 25th (SUN)
Dec 26th (MON)
US
Dec 24th – 26th (SAT-MON)
Indonesia
Dec 25th (SUN)
Canada
Dec 25th (SUN)
Dec 26th (MON)
UK
Australia
Hong Kong
Dec 25th – 27th (SUN-TUE)
Korea
Dec 26th (MON)
For the shipping schedule of warehouses, please refer to "Member Centre > Warehouses > Restrictions of relevant warehouses".
Thank you for choosing Buyandship!