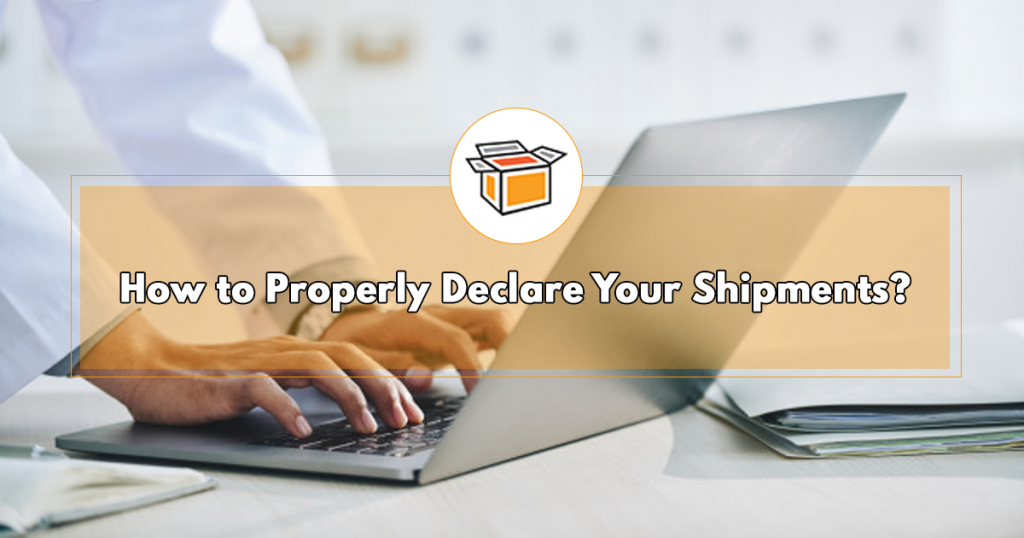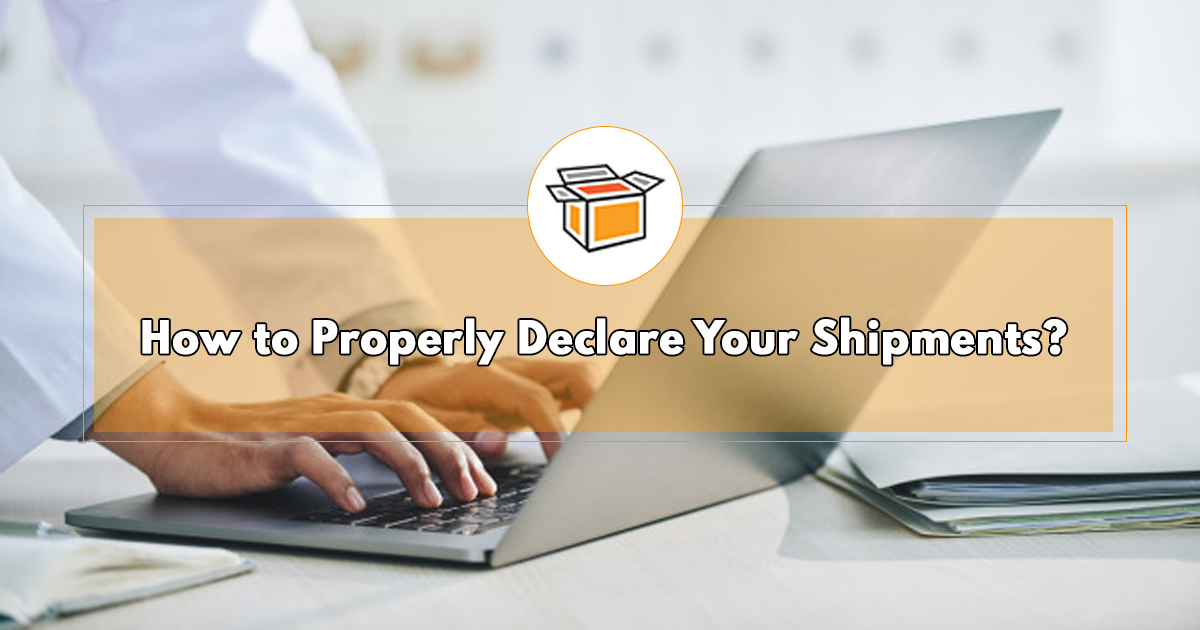 Declaring your shipments is a necessary step if you want to ship your overseas bought items back home to the Philippines. It will also help us process the shipment faster. Remember, once you receive your tracking number (NOT order number) from the online store you purchased from, which is usually provided a few days after when the shipment is on its way from the seller to our warehouse, immediately declare your shipments with Buyandship Philippines. Here is a guide on how to declare your shipment.

Step 1:

Once you have your delivery tracking number (not order number) from your online shopping website (ie. Amazon), or from Buyandship's email that your shipment has checked in or not (in this email you will see the correct tracking number to declare with), you will need to first Login into your account in Buyandship and access the dashboard.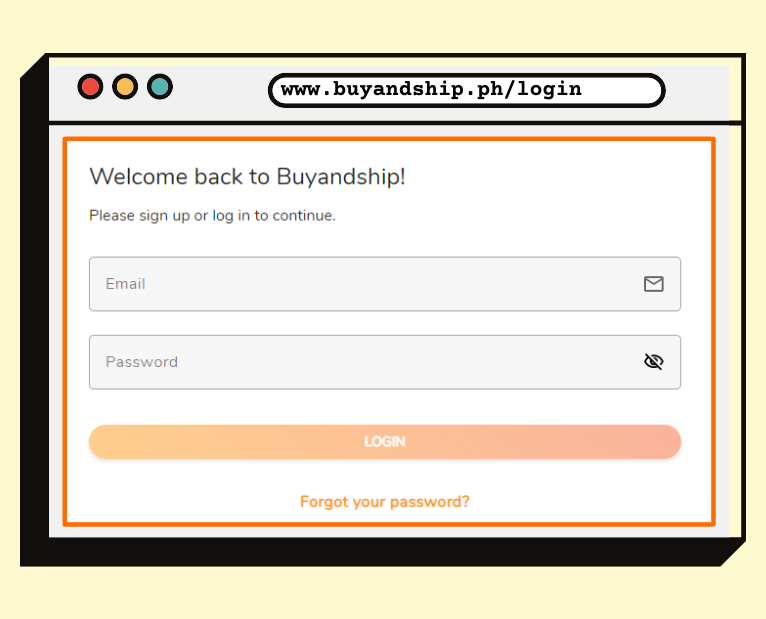 Step 2:

When on your dashboard, go to the "Parcel Management," under "My Shipment" section and click on the button "Add a shipment".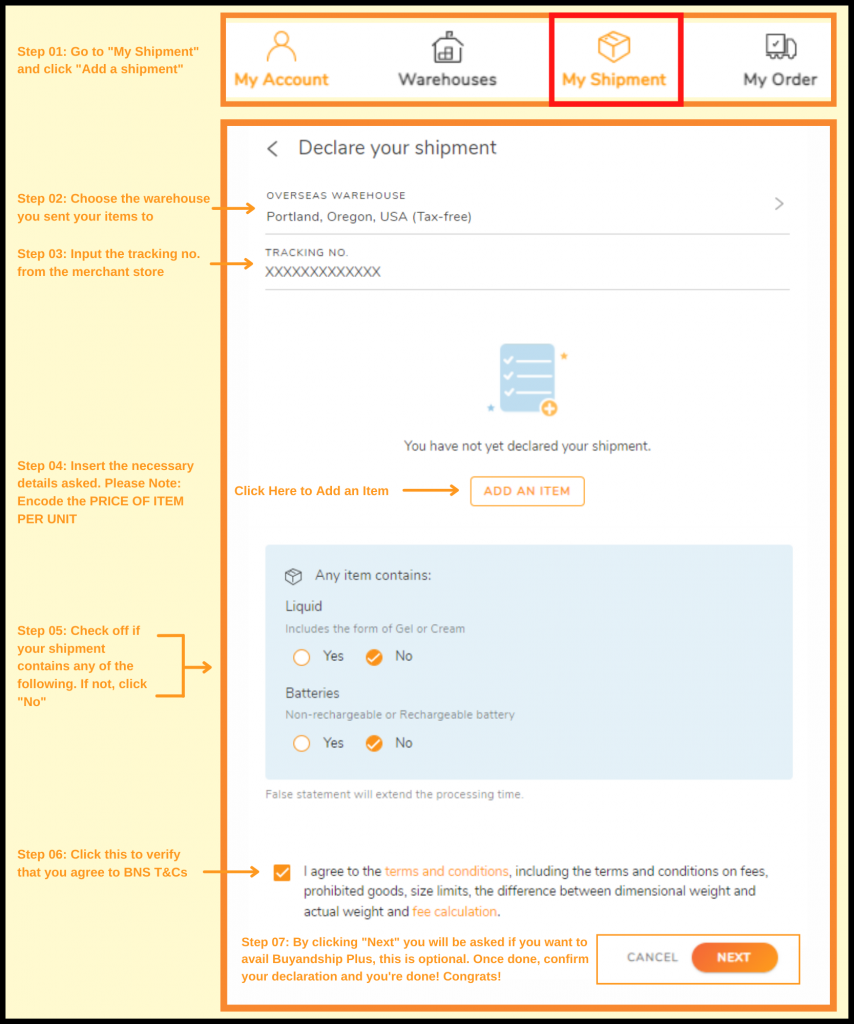 Step 3

: 1 shipment (could have multiple items) = 1 tracking number = 1 declaration.
Fill in the details of your shipment. Select which Buyandship warehouse location you shipped to, enter your tracking number (not order number), and the product details for declaration purposes.
Please note it is

PER UNIT PRICE

– the price of the item per unit (in overseas warehouse currency it was received). And also enter the quantity amount of the same item field. If it is 1 set in your invoice and receipt it is 1 unit. For example quantity = 1) if total price is 20 of two identical items, declare with quantity = 2, unit price per item = 10) If your invoice and receipt says 1 set (of 3 pcs) is total USD 20, declare with quantity = 1, unit price per item = 20.
When you are doing the declaration the field "Unit Price" is the PRICE of the item for 1 UNIT. The declaration should also be in the home currency- if it is in the US warehouse it should be in USD, if Japan in Yen, if Hong Kong in HKD, etc.
Select "I agree" and click the "Submit" button when all is done.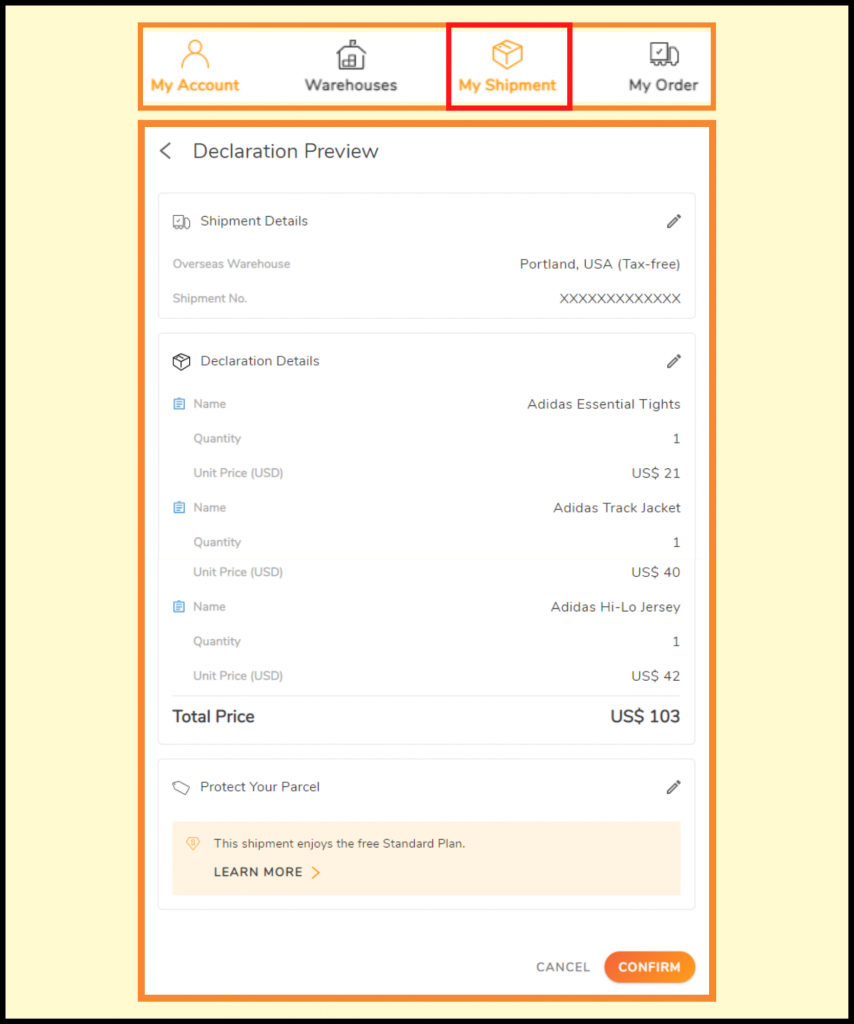 Check the Total Amount (DO NOT include shipping fees from seller) in your Declaration and make sure it is the same as your receipt or invoice!
Note: If you have made a wrong declaration the local courier may not be able to help you with any claim so please double check your declaration.
That is it, you are DONE! 3 easy steps to get your shipment faster from our warehouses straight to your doorstep in the Philippines!
Tip: If it has already been checked in you should see the status of your shipment on "Arrived at Overseas Warehouse" in Parcel Management. If it is not there yet please wait until it checks in, it takes 1-2 working days (warehouse time and excluding weekends) after it is delivered to our Overseas Warehouse. If it doesn't please contact our website chat and provide your tracking number.
---
As stated above, declaring your shipments is important for us to process your shipments faster and effectively. However, we notice that a lot of people had been having trouble declaring their shipments. To ease that bump, we created a sample declaration (per item, per set, and multiple quantities) as your guide.
#1 Declaration Sample Guide: Per Item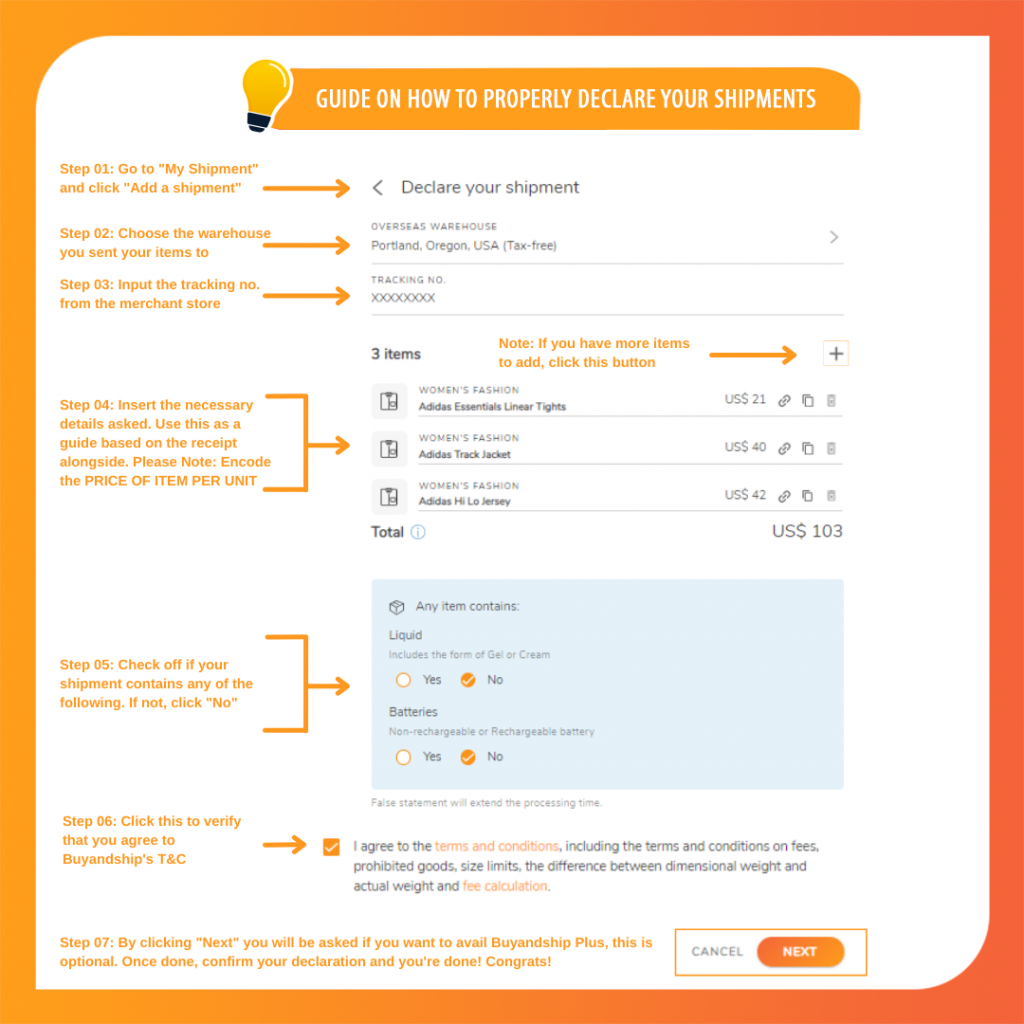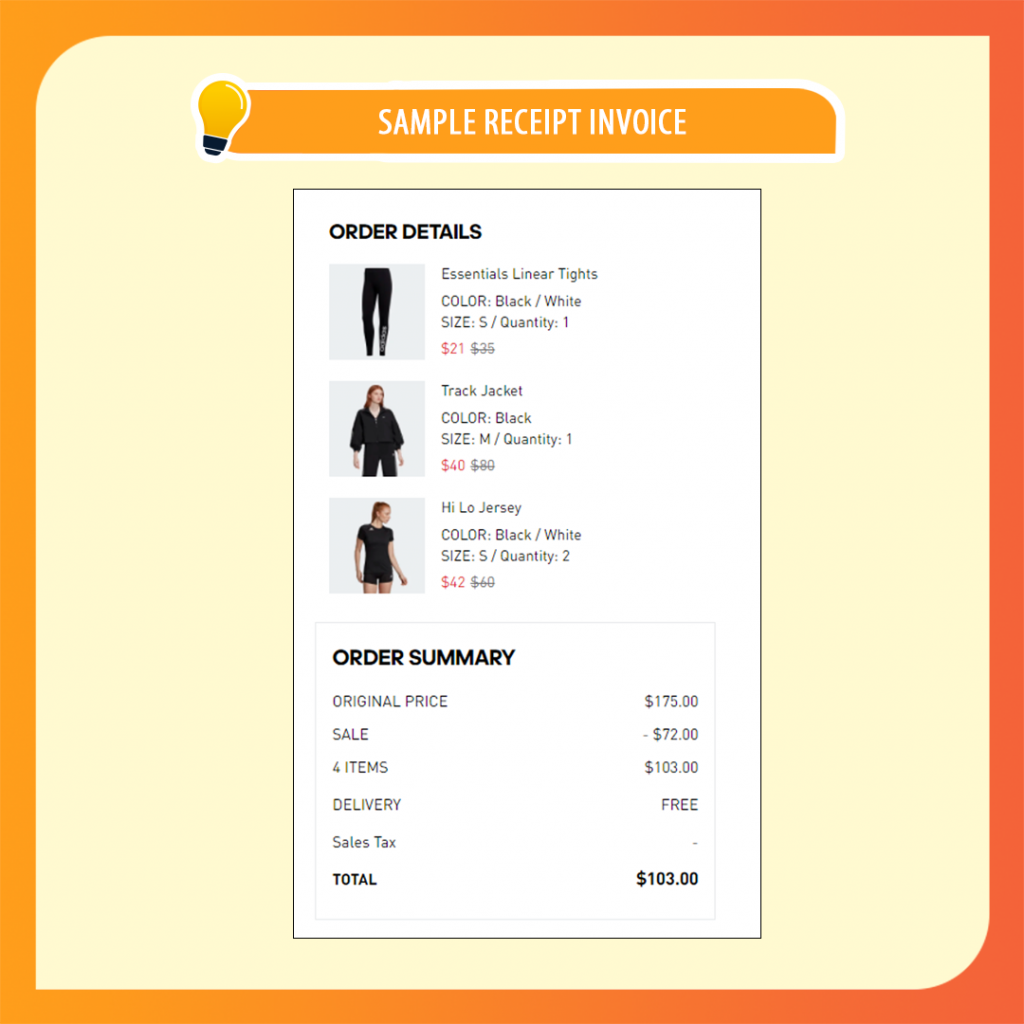 Given the declaration guide and sample receipt invoice above, the declaration price should always be the unit price or the price of the item per 1 quantity. As stated in the example above, we declared the unit price of $21 for 1 Essential Linear Tights, $40 for 1 Track Jacket, and $21 for 2 Hi-Lo Jersey (not the total price of $42, but its unit price of $21)
Please Note: SF is not to be included in the declaration.
---
#2 Declaration Sample Guide: Per Set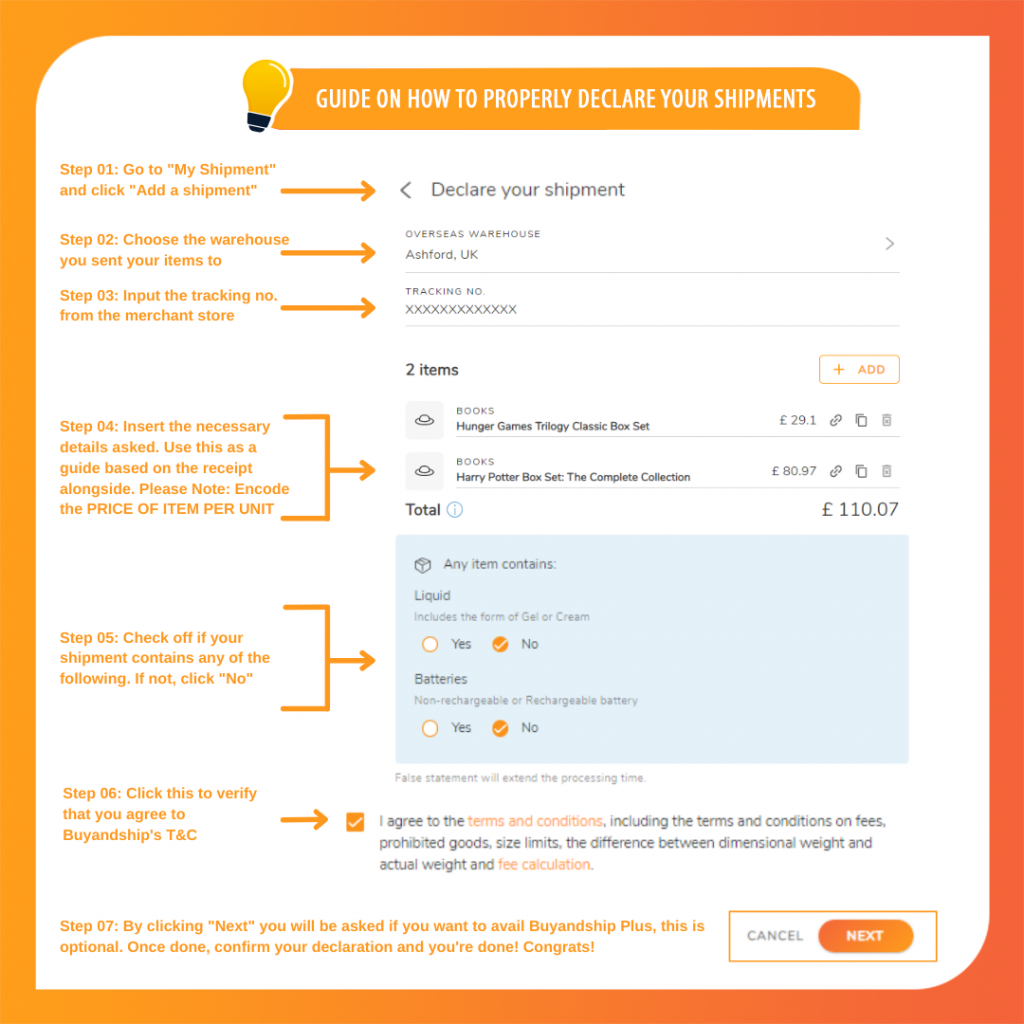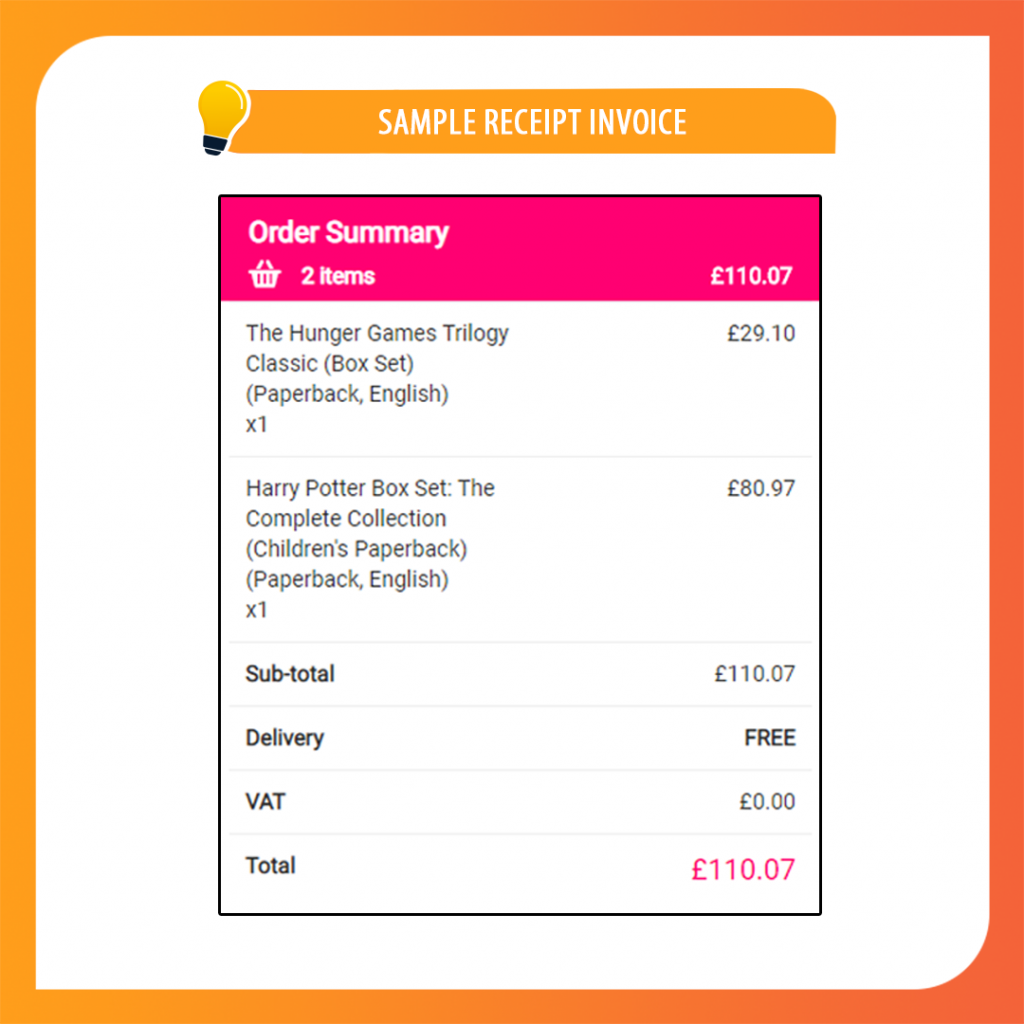 Here's another declaration question that we usually get: "How about set items? Do I need to declare it per item as well?"
The quick answer to that is no. If you bought a set item for a certain fixed value, you need to declare it per set as well. Take the example above: If you bought, say a Harry Potter book set and a Hunger Games Trilogy set, all you need to do is declare each set per line.
First Line: £29.10 for the Hunger Games Trilogy and;
Second Line: £80.97 for the Harry Potter Book Set.
Easy, right?
Refresher: The declaration should also be in the home currency- if it is in the US warehouse it should be in USD, if Japan in Yen, if Hong Kong in HKD, etc.
---
#3 Declaration Sample Guide: Multiple Quantiti
es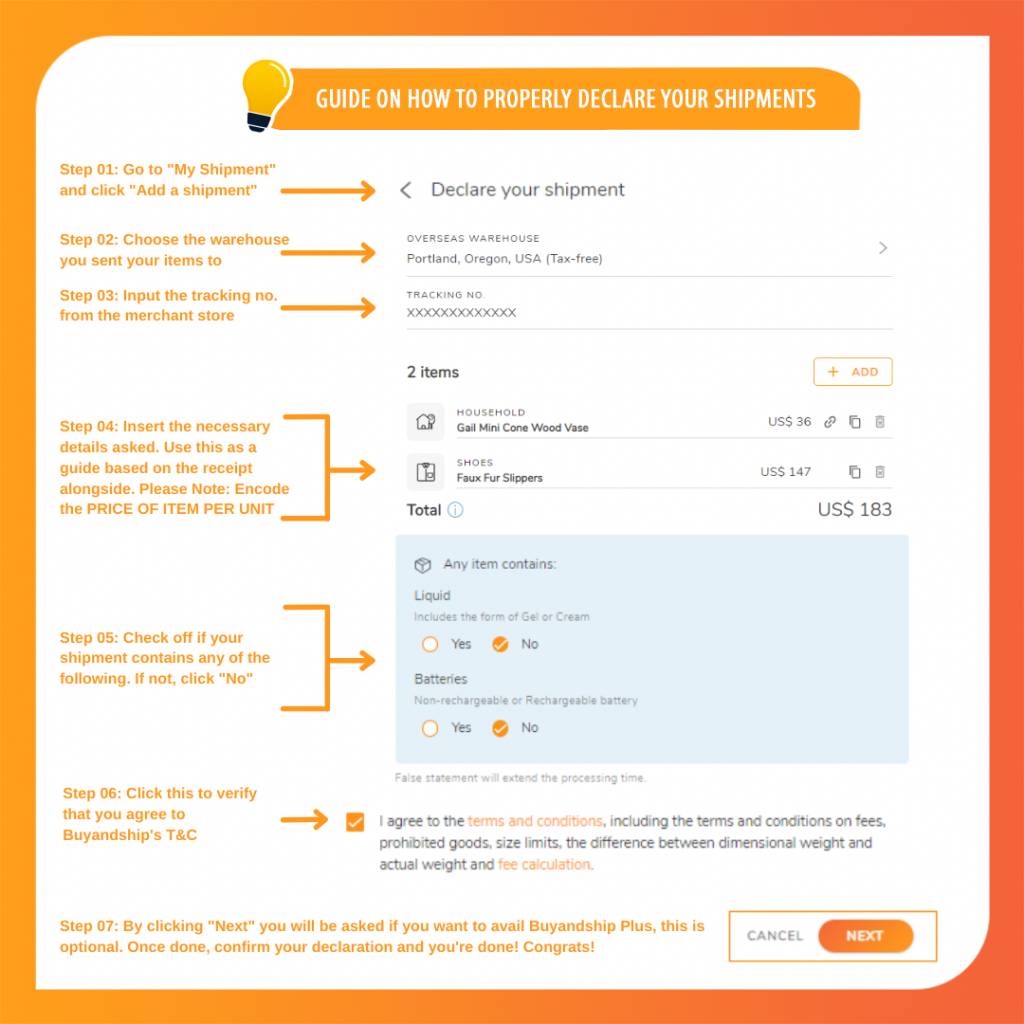 Briefly discussed in the first example, let us talk about buying multiple quantities for the same item. As we have been conveying since the dawn of time, declare your item per unit price. If you were to buy 4 wood vase for each room in your home and 3 comfy faux fur slippers for your family members, here's a quick overview of how to declare these items:
Wood Vase | 4 pcs | Unit Price/ Declared Price: $9
Faux Fur Slippers | 3 pcs | Unit Price/ Declared Price: $49
---
Friendly Note: Please DO NOT make mistakes this is crucial and if you make a mistake you may be charged on your declaration amount for duties and tax. Double-check your declaration and make sure it is according to your invoice and receipt before submitting it.
Declare Your Shipments with Product Links and Get PHP5/lb Reward!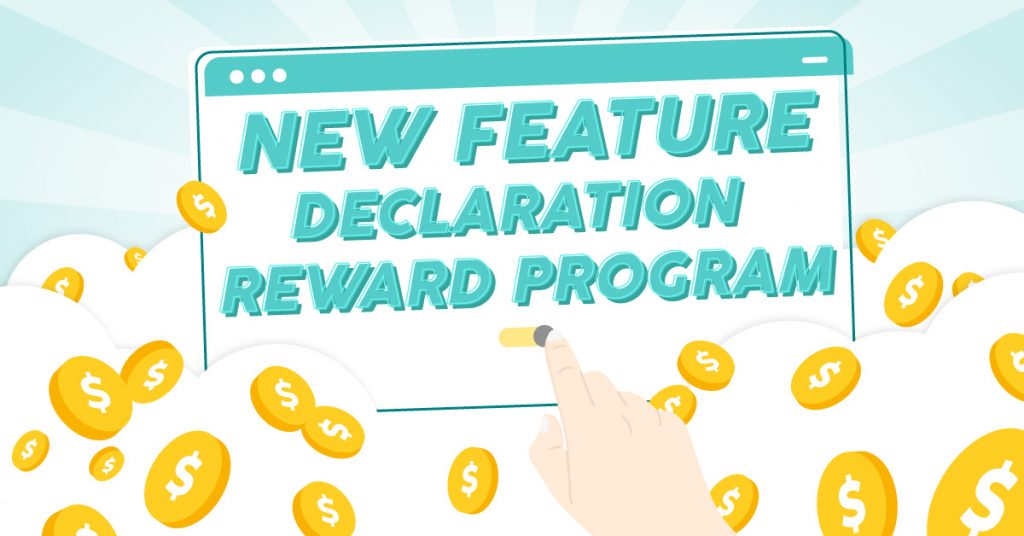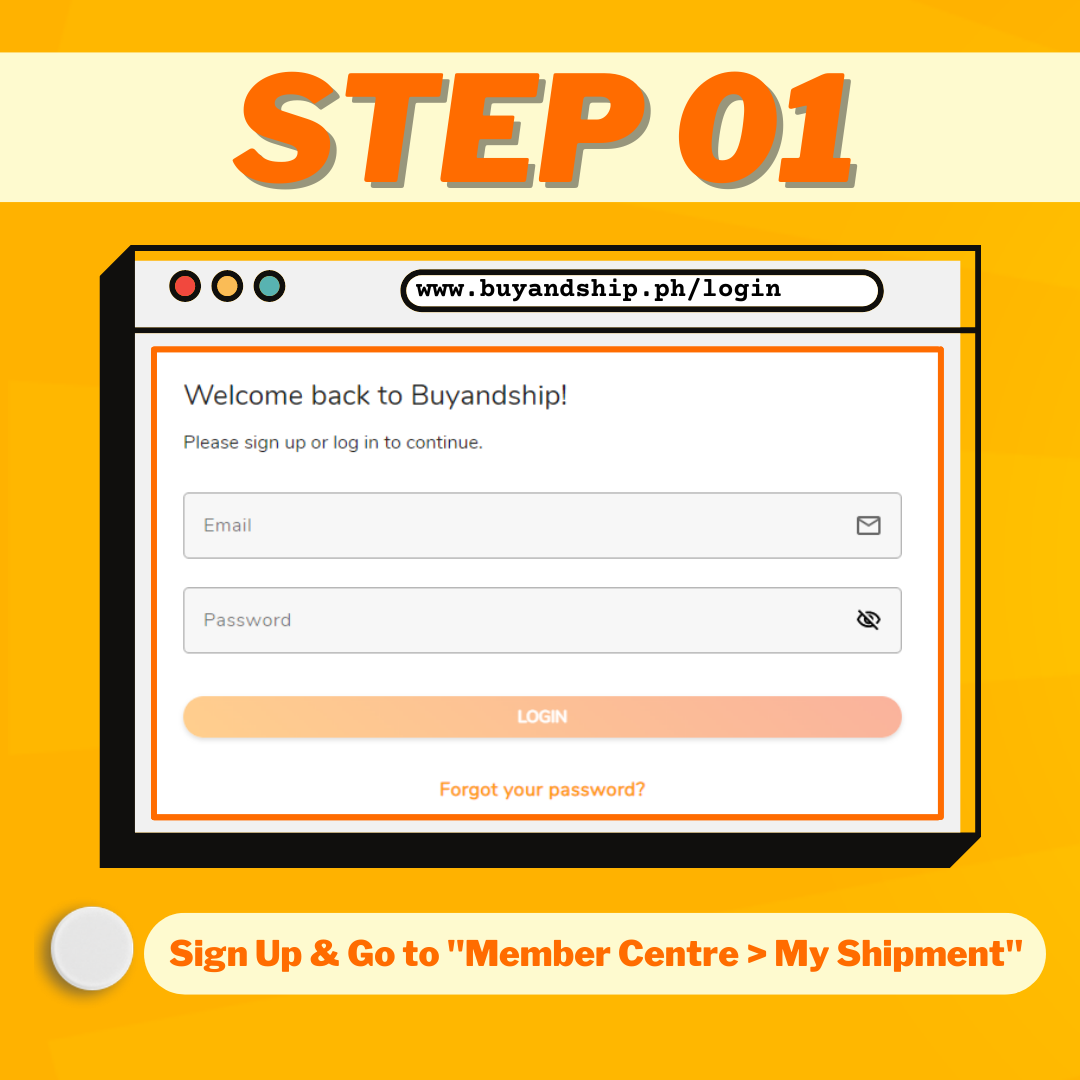 We are glad to introduce our new credit rewards program, Declaration Reward Program. You can earn 5 Buyandship credits of your shipment by following the below steps to declare your shipment with a correct product page link. (1 credit equals 1 PHP peso)
How to join the Declaration Reward Program
Go to "Member Centre > My Shipment"
Click "Add a shipment" and fill in the info for your shipment, including the product page link of your shipment in the URL field
Turn on the toggle of Declaration Reward infobox to join the reward program
(If the link is incorrect or invalid, you will not be rewarded as it doesn't meet the requirements of the program.)
Each pound you shipped can get you 5 Buyandship credits which can be only redeemed for your delivery fee, i.e. the chargeable weight of your shipment is 10 lb, then you can earn 50 credits. The credits earned from the rewards program will have a 90 day expiry date.
For details, please refer to How to earn Buyandship credits through Declaration Reward Program.
Quick Consolidation Tips
You will receive an email from Buyandship upon your shipment's arrival in our Hong Kong warehouse. From there, you can choose whether to send your parcels individually or consolidate them into one shipment!
One of the advantages of consolidating your parcels is being able to minimize your shipping fees with Buyandship! By consolidating, instead of paying for the weight of multiple shipments, get better savings when you combine them into one to pay.
However, we are expecting a significant increase in shipment numbers during the Black Friday shopping season. To get your parcels delivered as soon as possible, we highly recommend you to choose a single shipment, you don't have to wait until all parcels to arrive at the warehouse, and you will receive your parcels sooner with a smooth process, and prevent delay!