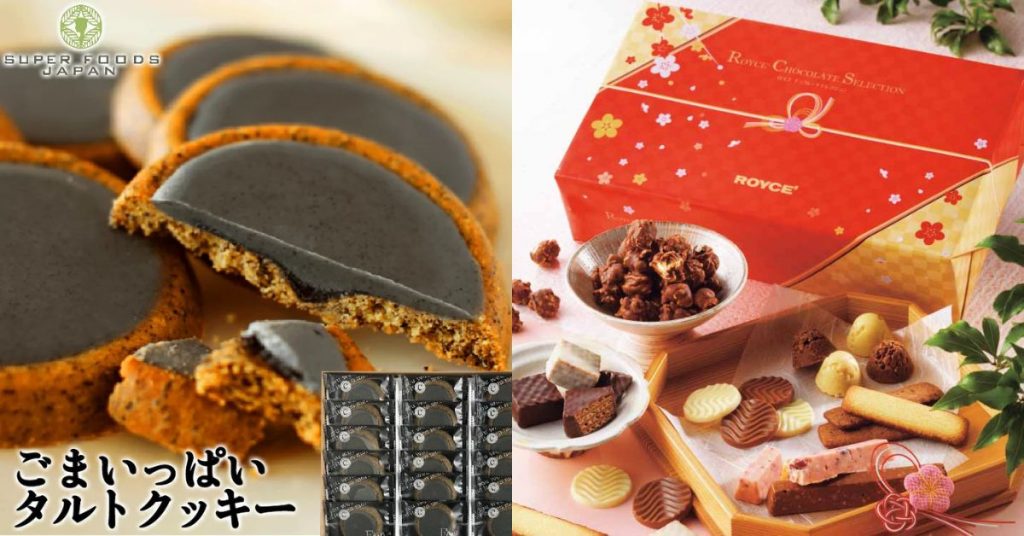 Japanese New Year Gift Snack Boxes are a traditional gift exchanged between family and friends during the New Year. They typically include a variety of traditional Japanese snacks, such as biscuits, chocolates, candied nuts, mochi, and other treats. These boxes are a great way to show friends, family, and co-workers your appreciation and respect. Start your 2023 right and shop these New Year Gift Boxes directly from Rakuten japan!
Japanese New Year Gift Box Recommendation
YOKU MOKU – Assorted Cookie Egg Roll Gift Box (28 PCS;4 Types in Total)
There are 3 flavors of cookies, using a lot of fresh Hokkaido butter, mixed with high-quality protein, Japanese white sugar, flour, and other materials, the taste is crunchy, rich in aroma, sweet and delicious, and it is perfect for gifting or a personal snack throughout the day!
Quantity: 28 pieces; 4 flavors in total; individually wrapped
Rakuten Japan Price: PHP 902.85(JPY2,160)
SHISEIDO – Ginza Extra Thick Cheese Cheesecake Gift Box
Hokkaido flour-based batter baked with Danish cream cheese. As if it will melt in the mouth, this cheesecake is specially made with five-sided meringue, which is different from ordinary cheesecakes that only have a crispy crust on one side, making every bite the ultimate delicacy!
Quantity: 12 packs; Individually Wrapped
Rakuten Japan Price: PHP 1,625.14(JPY3,888)
Tokyo Milk Cheese Factory – Cheese Sandwich Gift Box
One of Tokyo's popular souvenir shops uses Kaido Milk's own cheese sandwich. This gift box combines the long-selling products "Sea Salt Cheese Sandwich Cake" and "Honey Cheese Sandwich Cake" with rich and mellow taste, salty cheese, and exquisite packaging.
Quantity: 20 pieces; 2 flavors in total
Rakuten Japan Price: PHP 1,195.44(JPY2,860)
Sapporo Agricultural School – Hokkaido Milk Biscuit Gift Box (24pcs)
This confectionery received the MONDE SELECTION World Food Quality Evaluation Award Gold Award and the National Fruit Expo Minister of Agriculture, Forestry and Fisheries Award, and was recognized by Hokkaido University. Freshly made with the famous Hokkaido natural milk, with fresh eggs, wheat flour and butter, and other high-quality ingredients to make delicious cookies.
Quantity: 24 pieces
Rakuten Japan Price: PHP 543.38 (JPY1,300)
SUPER FOODS – Black Sesame Tart Cookie Gift Box
Perfect to gift to your friends and family, this Sesame Tart Cookie is a healthy and delicious snack made with organic ingredients. Each biscuit uses about 1200 black sesame seeds! It has a nutty flavor and is perfect for snacking throughout the day.
Quantity:18 packs; Individually wrapped
Rakuten Japan Price: PHP 535.02 (JPY1,280)