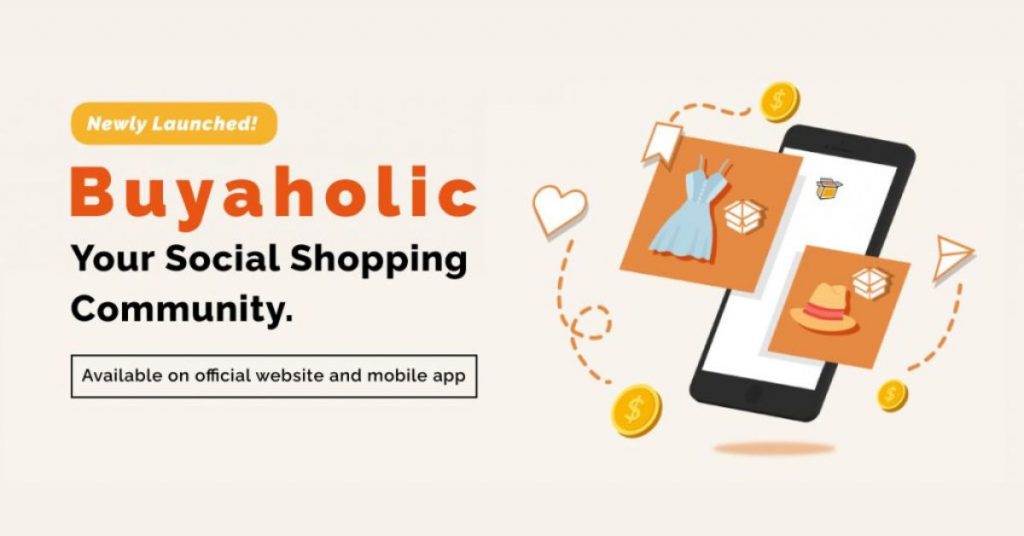 Buyandship has launched a new social shopping community feature, Buyaholic, which allows users to easily share overseas online shopping experiences on the web and mobile app.
You can read, like, save product review posts, and buy the exact items shared by other members! With Buyandship members sharing their shopping and goodies bought from all over the world every day, join Buyaholic now to get inspired and shop to your heart's content! Apart from getting shopping ideas on Buyaholic, you can earn Buyaholic points from creating a post, likes, and saves, which can be converted into Buyandship credits to redeem towards your shipping fees! Check out the guide we made below~
Table of Content
► Earn Points for Shipping Credit
► How To Get Daily Inspiration & How 'Click to Buy' Works
► Step-to-step Guide To Create a Buyaholic Post
---
Earn Points for Shipping Credit
Earning Buyaholic points is super easy. Shop now and earn a lot of credits just by doing these:
Set up Buyaholic profile:1000 Points
Create a new post: 240 Points
Post being liked:10 Points(Max. 1000 points for each post)
Post being saved:10 Points(Max. 1000 points for each post)
Repeated likes or saves by the same member from each post will only be counted once. Buyandship reserves the right to forfeit any Buyaholic points earned by unscrupulous means.
Every 10 Buyaholic points will be converted into 1 credit (10 points = 1 credit). Your Buyaholic points will be regularly converted to Buyandship credits which can be used to deduct the shipping fee. Our system will convert available points to credits every Sunday, 3 am – 5 am (UTC+8), automatically. The remaining points (less than 10 points) will stay in your account until the next conversion and all Buyaholic points have no expiry date. The credits converted from Buyaholic points will have a validity period of 90 days. For details of Buyandship credits, please see "What can Buyandship credits do?".
---
Get Daily Inspiration & One Click to Buy!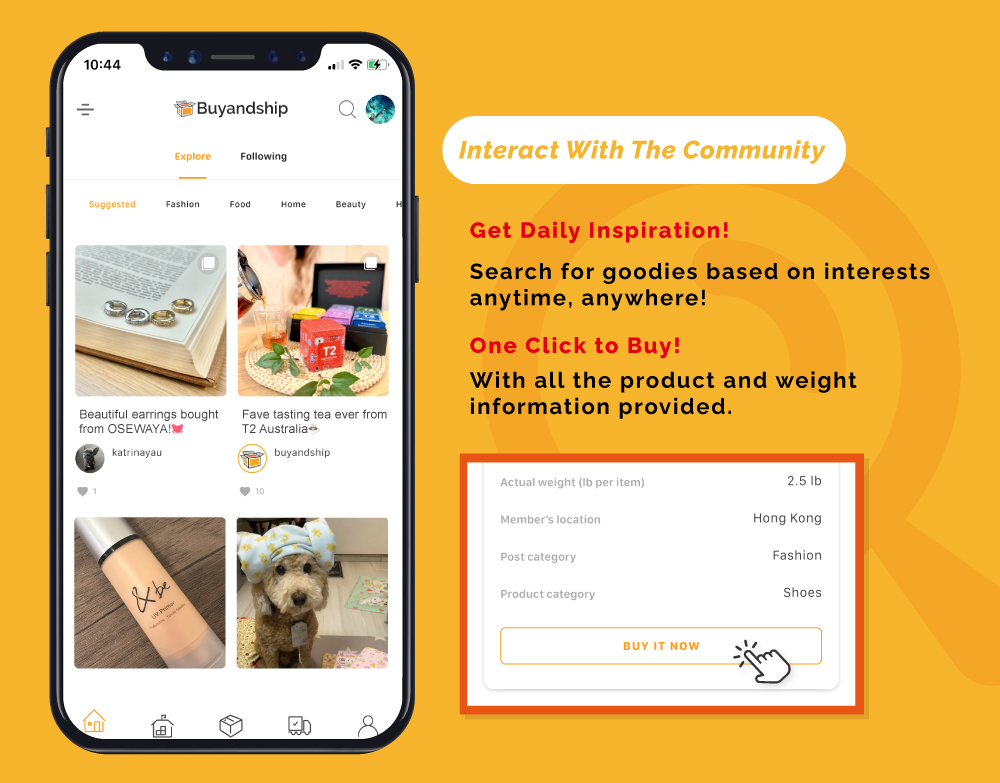 On Buyaholic's explore page, you can see what other members have shared about their overseas shopping. Whether it's from a familiar brand or an up-and-coming brand~ You'll always find something new!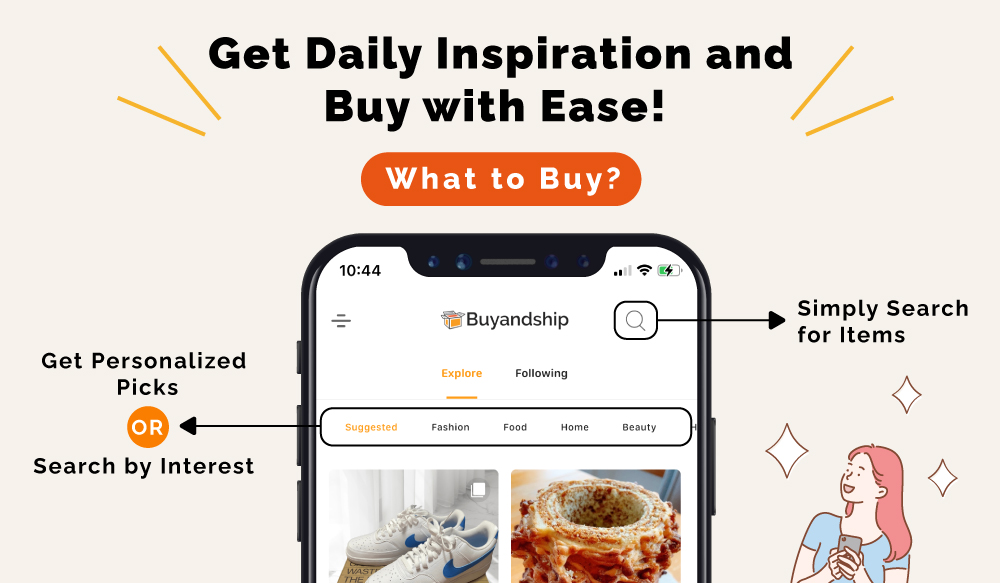 You can view posts from a specific product category on the explore page or interest category as shown.
If you already have something in mind, you can search for a particular product through the upper right corner, and get to know about all the product info and purchase experiences from our valued members!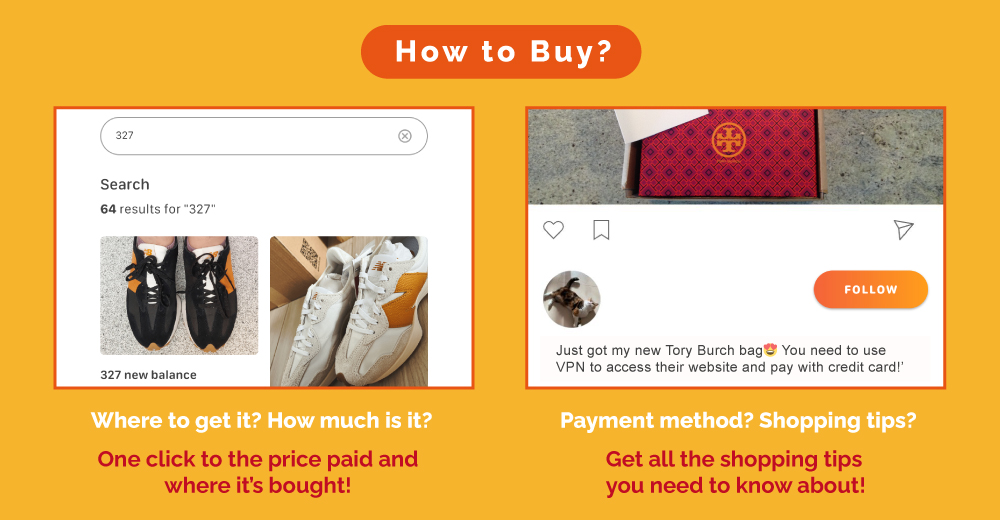 From the content posted by the members, you can learn about members' thoughts on the product and their online shopping experience.
If you like what you see, simply click on the heart to give a like, save the post to view it later, or even share it with your friends and family! If you like the content posted by members, you can also follow them. Get all the detailed information you need including the price paid, the price difference they've saved, and purchase links.
---
Step-by-step Guide to Start Your Buyaholic Journey
After creating the profile, it's easy to create posts on Buyaholic and start your sharing. Once you've received your shopping, you can start sharing with other members anytime, anywhere! Here's our step-by-step guide to get you started:
Step 1:On Buyandship's mobile app, Click「Account > Buyaholic」to access the sharing platform page.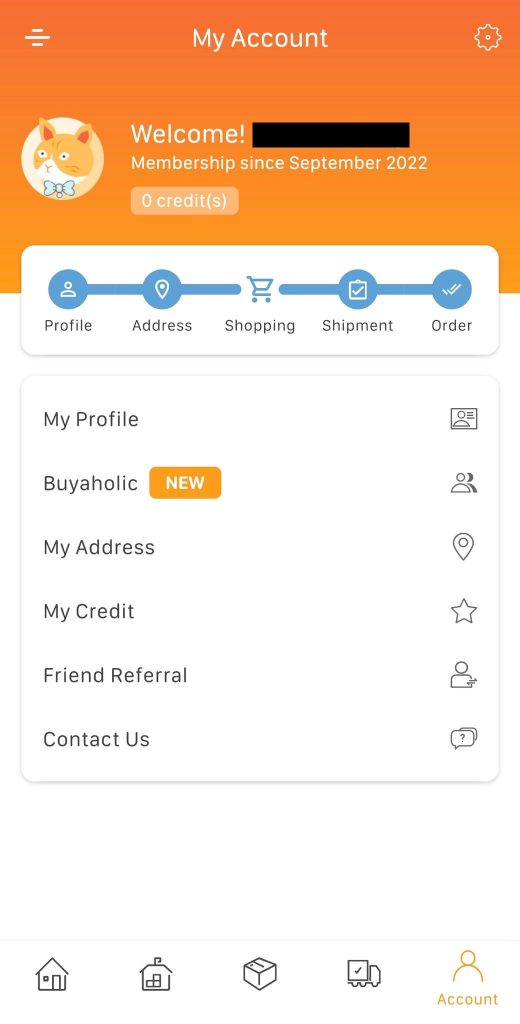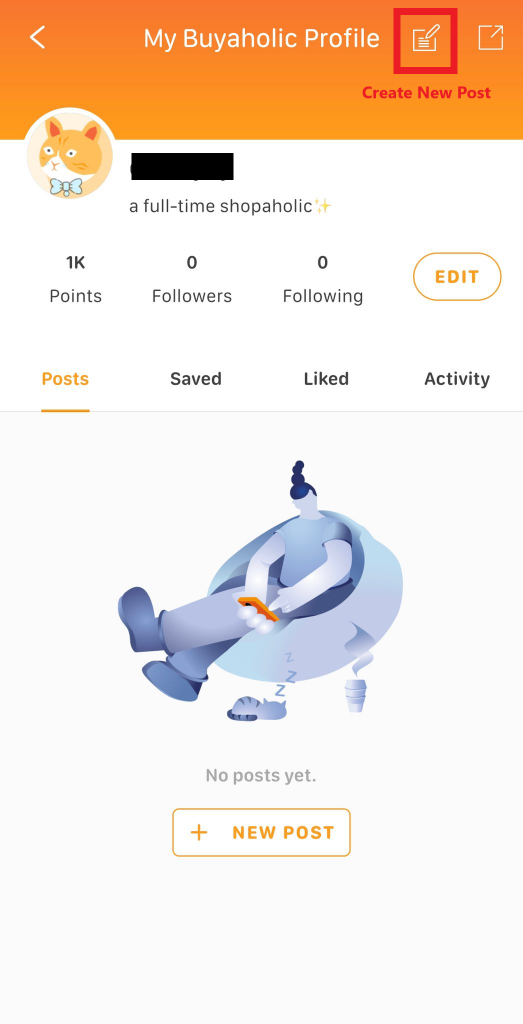 Step 2:Once you're on the Buyaholic profile page, click "Create New Post" in the upper right corner.
Step 3:Select the corresponding shipment order on which you wish to review and create a post, and click "Create".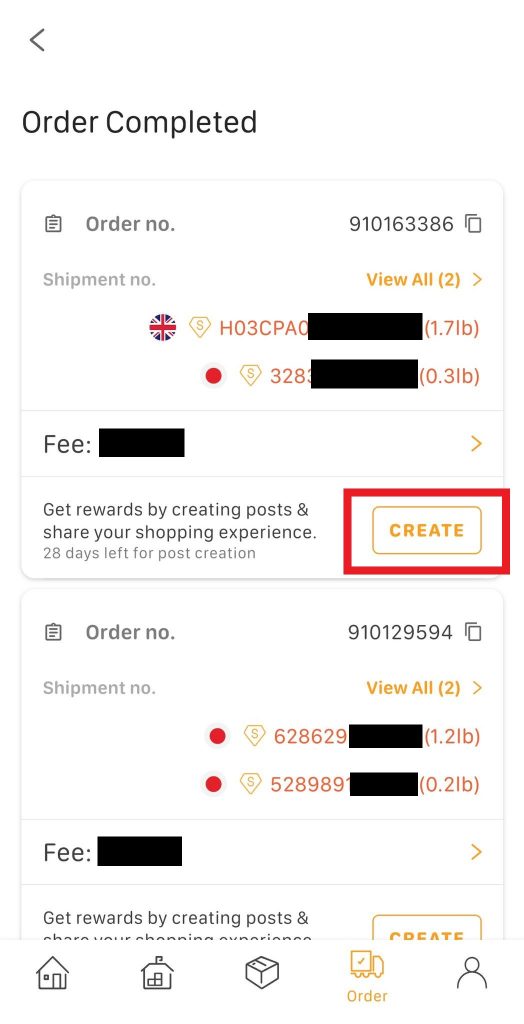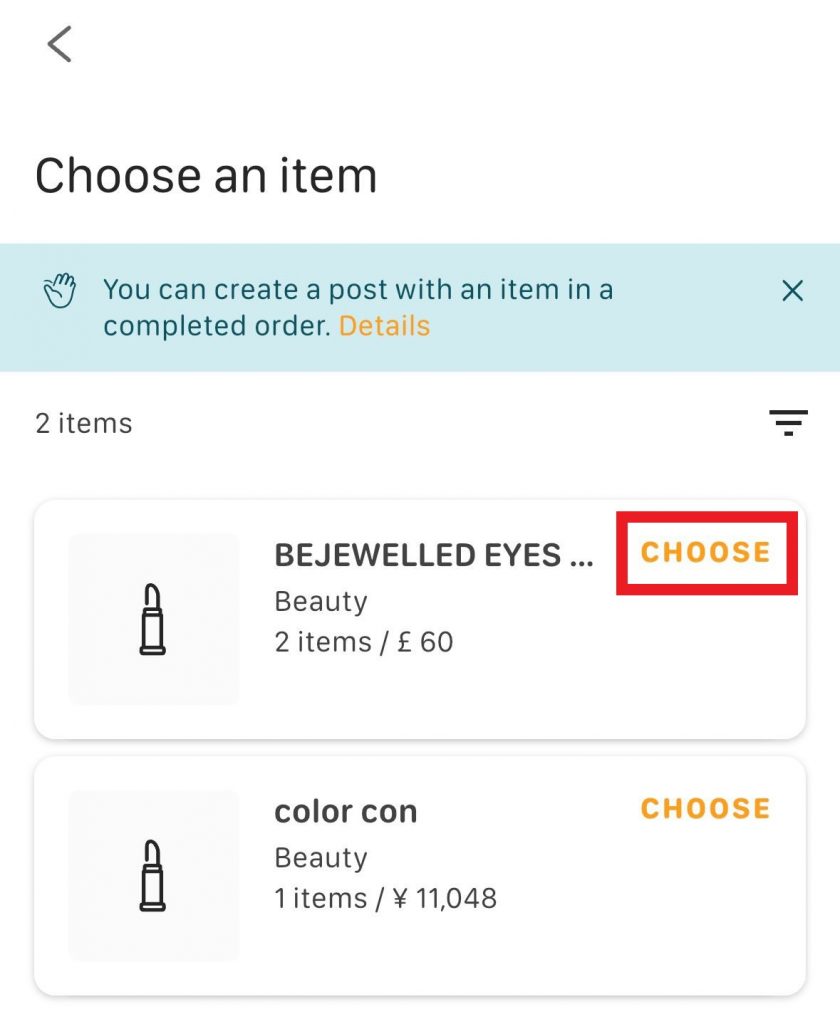 Step 4:If your order contains 2 or more different products, please only select the product that you wish to review, and click "Choose" to proceed to the next step.
Step 5: Start creating content for your post and publish when it's done.
💡Tips for Earning Points: Take an "Instagrammable" picture of your shopping haul, and add a detailed description to let others know more about the product to get likes or save from members!
💡Things to Note: You should take photos/videos of your items after unpacking, instead of using screenshots captured from the internet. The product should be clearly shown.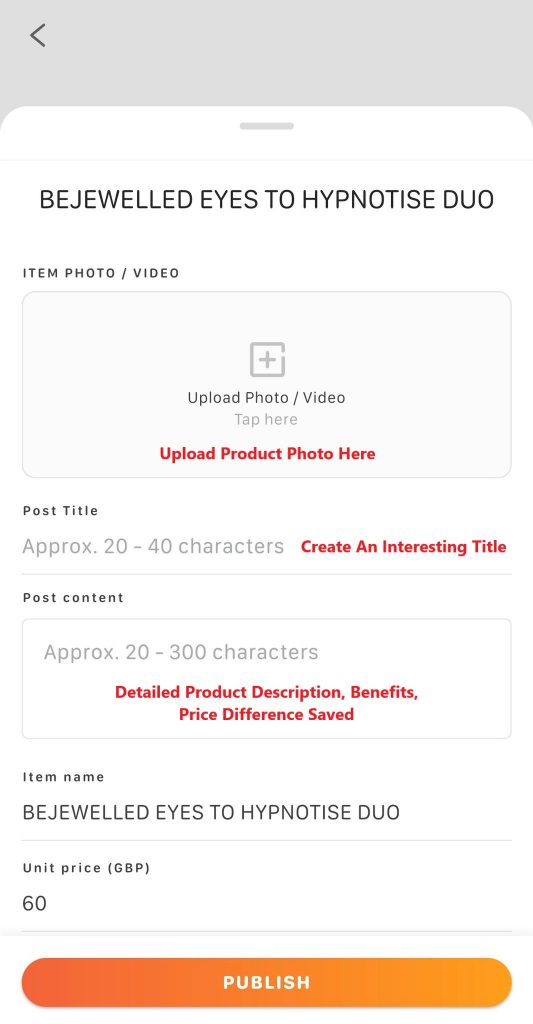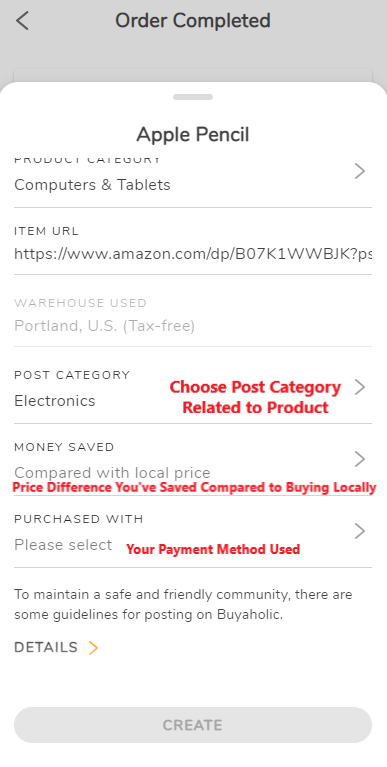 Step 6:Fill in the relevant product information that will be visible to other members. Click "Create" when finished.
Step 7:Ta-da! After being processed by our system, your post will be published on the Buyaholic explore page for other members to view, like, and save!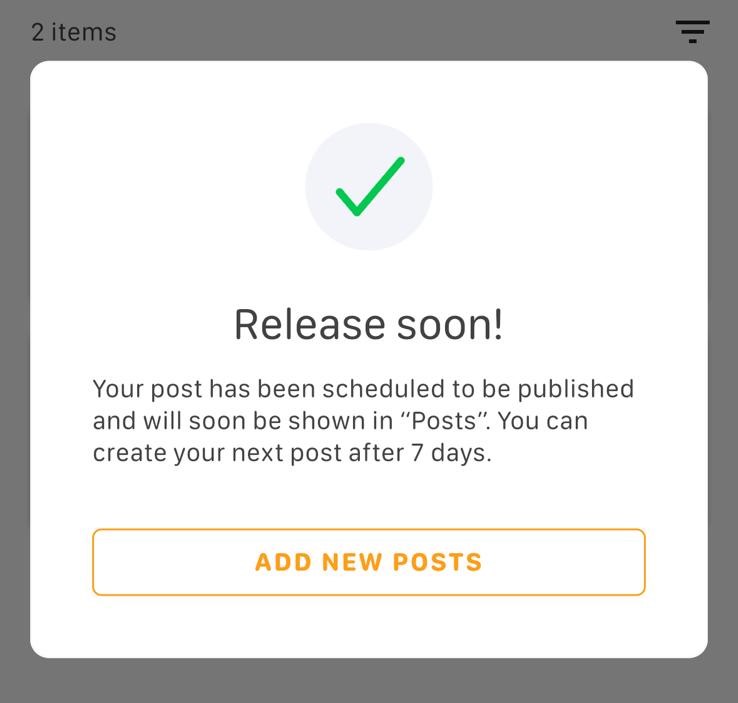 ---