Jomashop, a leading online retailer of luxury watches, fine writing instruments, handbags, and other accessories, is celebrating Valentine's Day with a spectacular sale of Up to 75% OFF! Discover incredible deals on some of the top luxury brands, including Gucci, Burberry, Tissot, Prada, Hermès, and many more using Buyandship's No US Sales Tax Address!
Whether you're looking for a special gift for your loved one or treating yourself to something special, Jomashop's Valentine's Day Sale has something for you! This is the perfect opportunity to buy the luxury item you've been eyeing, at a fraction of the cost. Don't miss out on this limited-time offer, and make sure to shop Jomashop for the best Valentine's Day gifts.
► Valentine's Day Luxury Gift Ideas From Jomashop
► Buying Designers From Jomashop
► Step-by-step Tutorial: How to Shop on Jomashop US
Valentine's Day Luxury Gift Ideas From Jomashop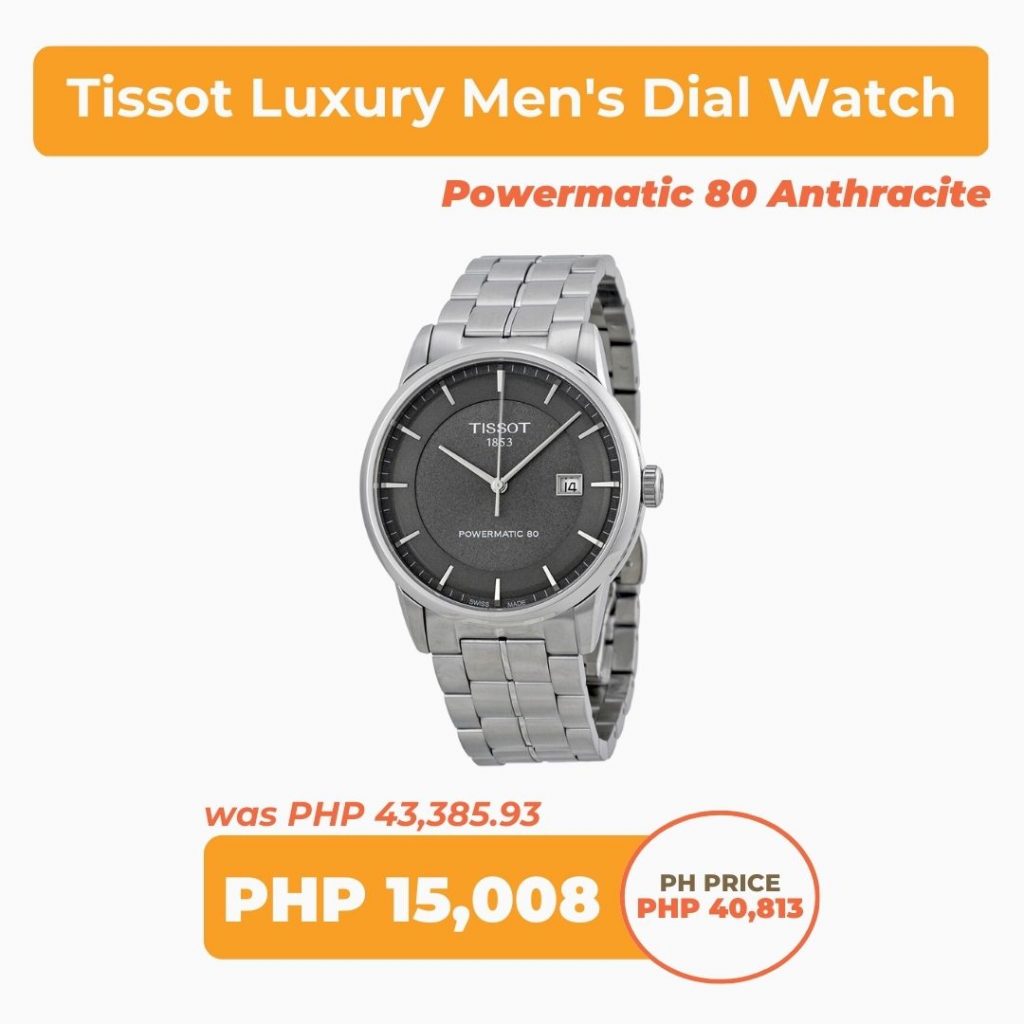 Tissot Luxury Powermatic 80 Anthracite Dial Watch
The Tissot Luxury Powermatic 80 is a high-end men's watch with a sleek and sophisticated design. It is powered by a precise and reliable Powermatic 80 automatic movement and has a power reserve of up to 80 hours. It's water-resistant up to 50 meters and has a scratch-resistant sapphire crystal.
Philippines Price: PHP 40,813
Jomashop US Price: PHP 14,990.66 (USD275.00)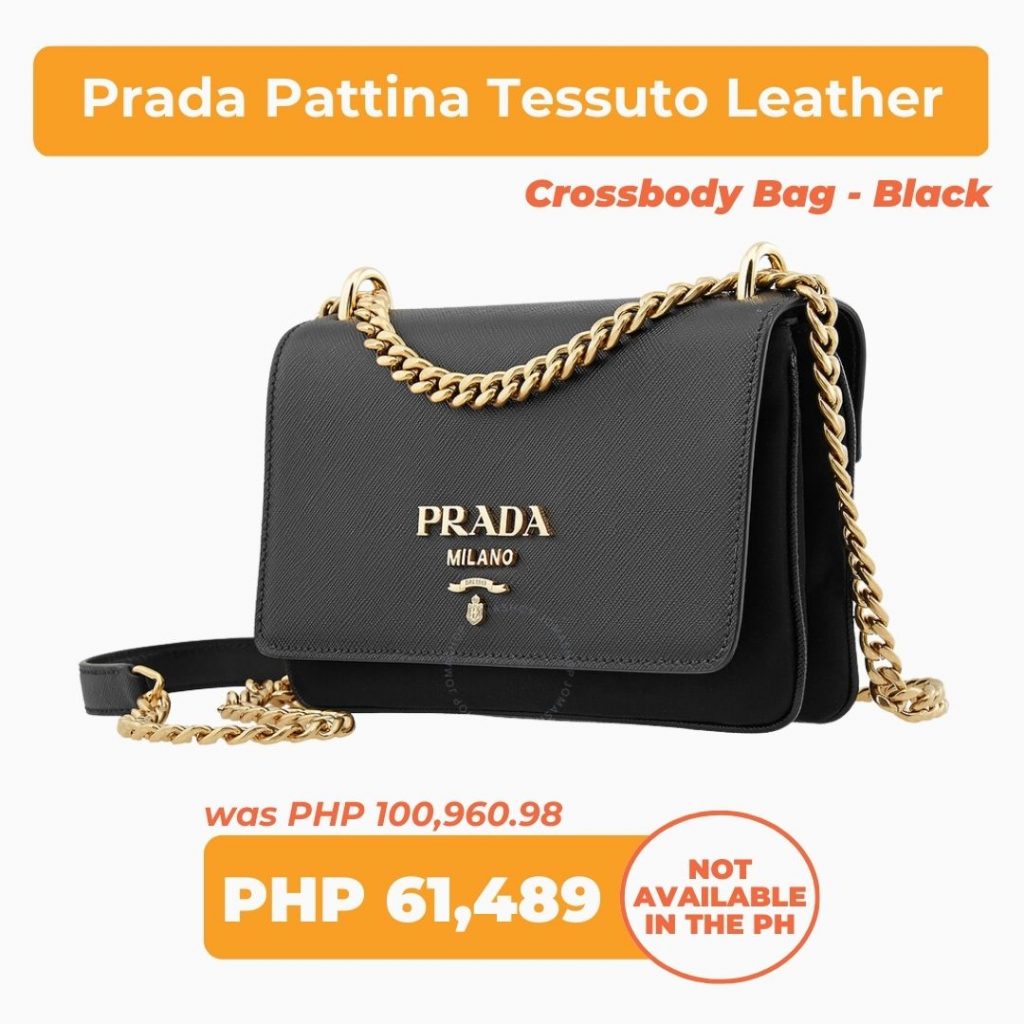 Prada Ladies Pattina Tessuto Leather Crossbody
The Prada Pattina Tessuto Leather Crossbody is a stylish, compact, and versatile handbag. Made from high-quality Tessuto nylon and leather, it features a black color and a crossbody design for hands-free convenience and a spacious interior with multiple compartments for organizing your daily essentials.
Not Available in the Philippines
Jomashop US Price: PHP 61,488.97 (USD1,128.00)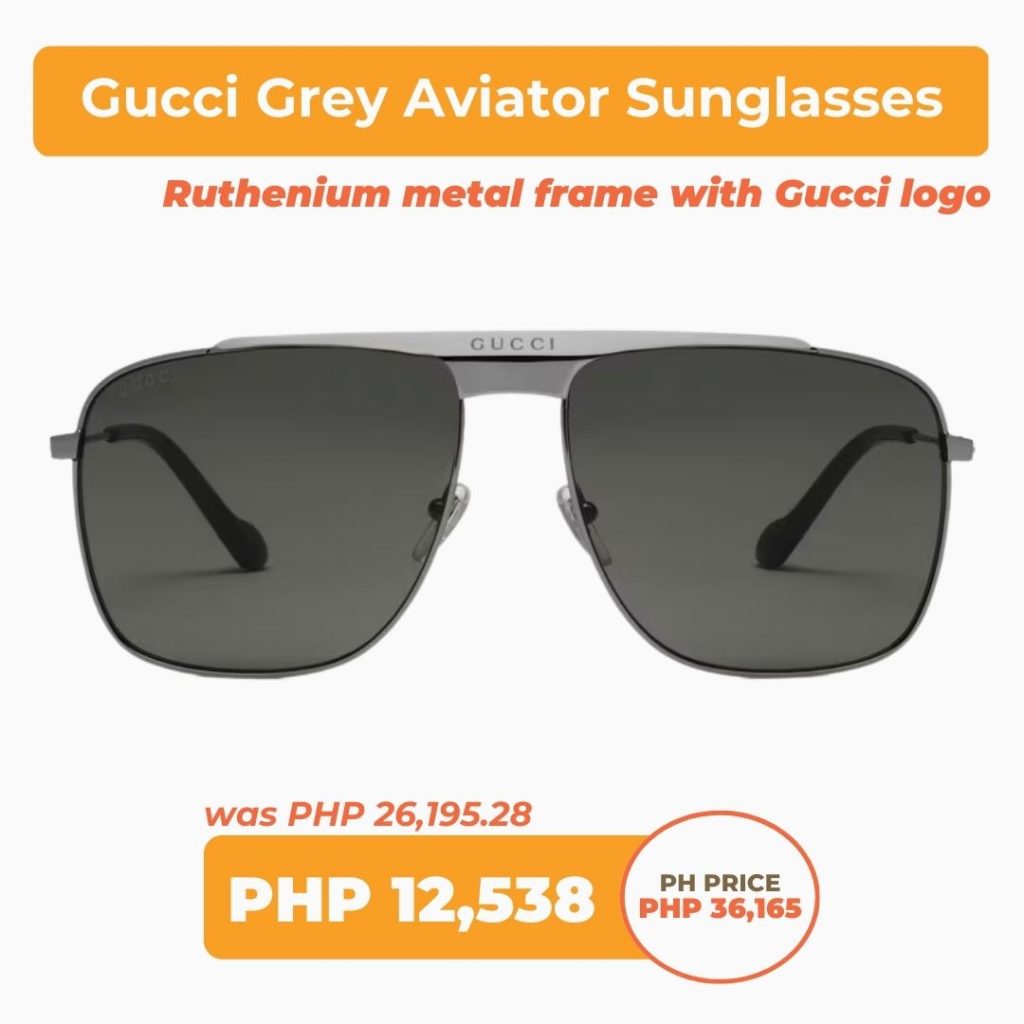 Gucci Grey Aviator Men's Sunglasses
The Epilogue collection puts an emphasis on leaving fashion's old rules behind, it conveys the idea that pieces should be timeless–not just in fashion for one season. These sunglasses have a Gucci logo on the bridge, presented in a retro shape that transcends decades.
Philippines Price: PHP 36,165.52
Jomashop US Price: PHP 12,537.10 (USD229.99)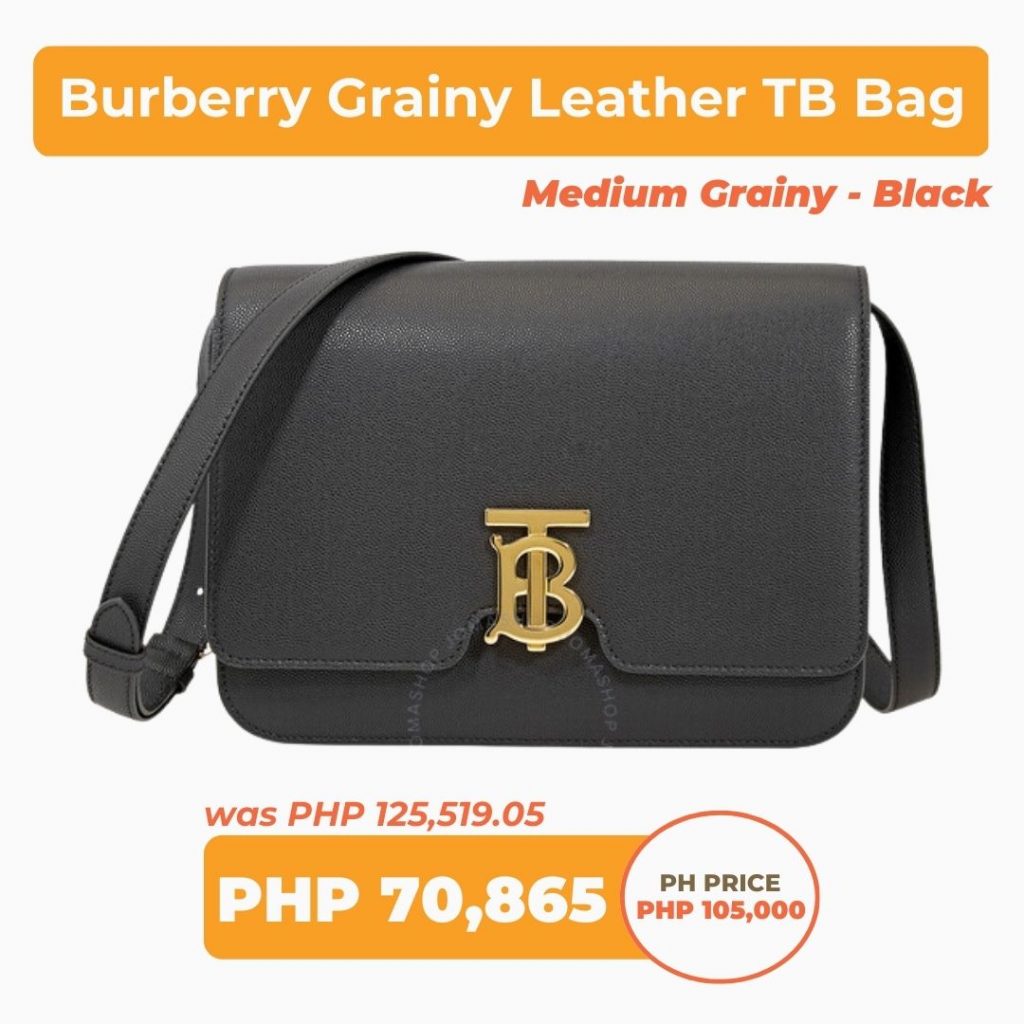 Burberry Medium Grainy Leather TB Bag- Black
A structured bag in Italian-tanned topstitched grainy leather with a Thomas Burberry Monogram clasp. This versatile piece can be worn on the shoulder, across the body, or carried as a clutch!
Philippines Price: PHP 105,000
Jomashop US Price: PHP 70,864.40 (USD1,299.99)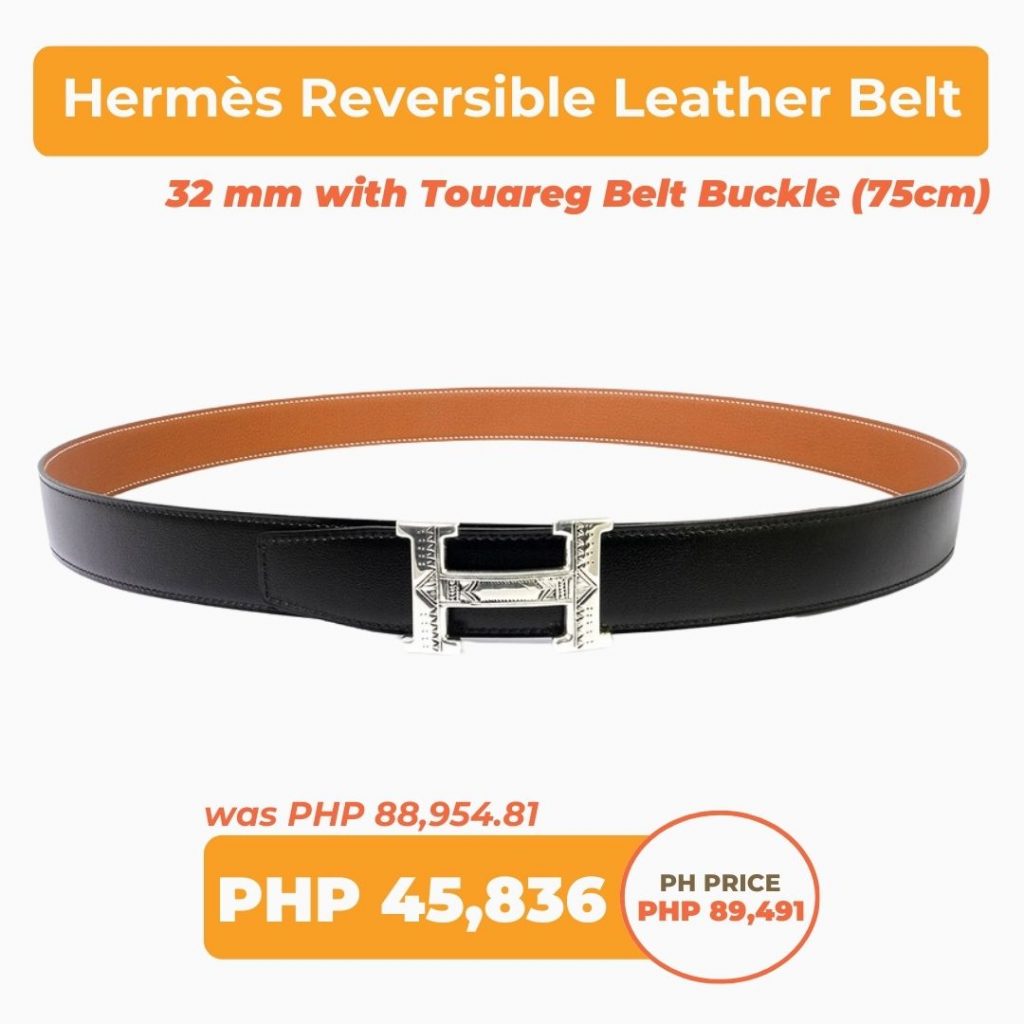 Hermès Reversible Leather Strap 32 mm with Touareg Belt Buckle
Belt buckle in solid silver metal. The Touareg collection incorporates intricate, hand-carved details designed by Nigerien artisans, creating one-of-a-kind pieces. Each piece is signed by the local artisan and has patterns that are unique to it. 
Philippines Price: PHP 89,491.00
Jomashop US Price: PHP 45,835.19 (USD839.88)
Buying Designers From Jomashop
Around 650 Fashion Brands, Almost All Your Favorite Luxury Brands Are Here!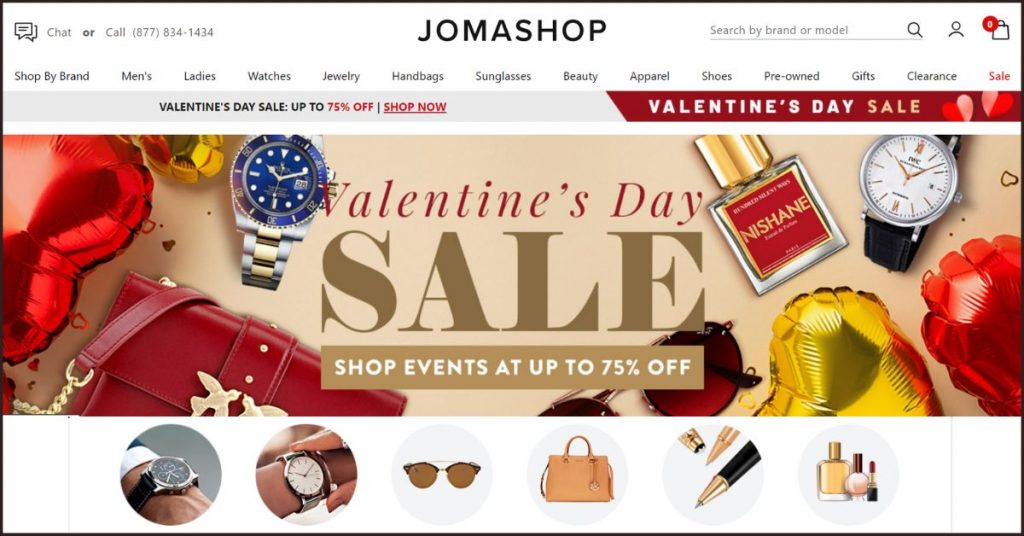 Did you know that Jomashop made it to our top 30 most-bought sites from last year since almost all of our members' favorite brands are at Jomashop, retailing for a much LOWER price? From:
Watch brands: Fossil, Rolex, Omega, Tudor, IWC, Seiko, Movado, etc.
Fashion brands: Gucci, Coach, Bottega Veneta, Celine, Prada, Valentino, etc.
Jewelry brands: Cartier, BVLGARI, SWAROVSKI, Tiffany & Co., etc.
to other popular brands are all available! Jomashop has more than 650 popular brands and more than 75,000 items to choose from. If you're looking for luxury designers for an outlet price, Jomashop is your website-best friend!
Shop By Brands, Categories, and Search Tab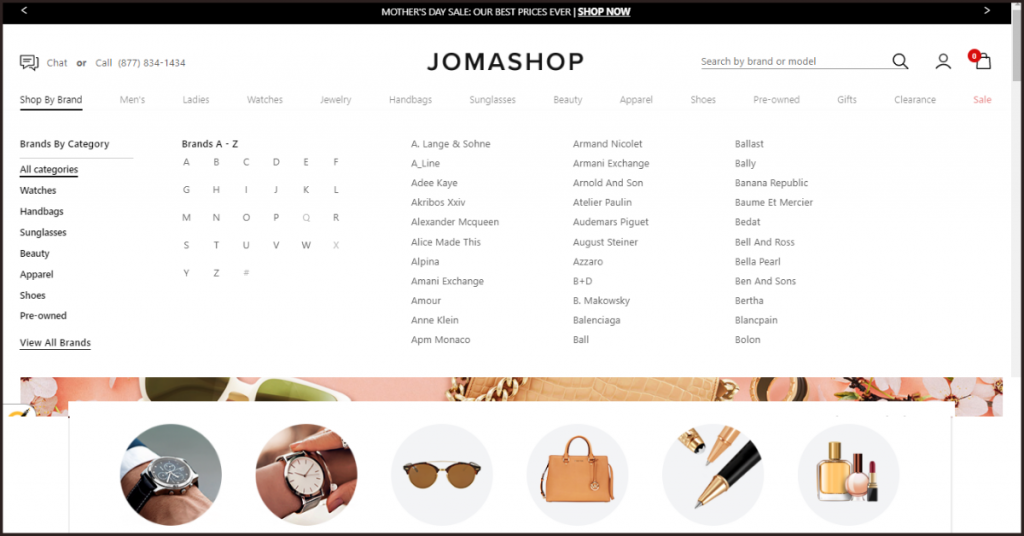 When you go to Jomashop, you can choose to shop by Brand, by Category, or pick from any of their selections: Men's, Ladies', Watches, Jewelry, Handbags, Sunglasses, Beauty, Apparel, Shoes, Pre-Owned, Gifts, Clearance, or Sale. Each category is also divided into sub-categories to help you easily find your favorite products! You can also use the search tool at the top of the page by just entering the keyword to view their product listings.
Featured Daily Deals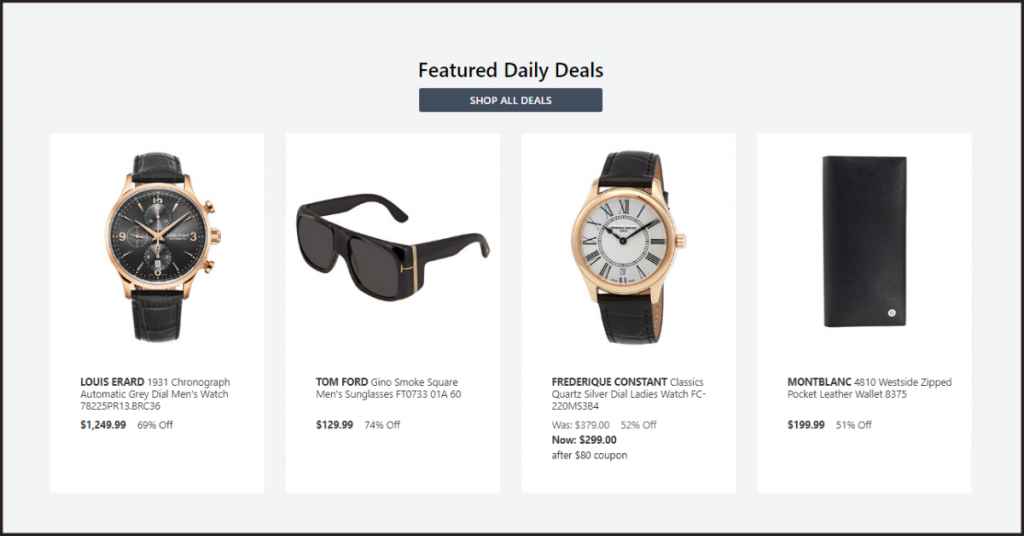 Aside from their Clearance tab, you can also check out their Featured Daily Deals. Jomashop's daily deals can usually go as high as up to 98% OFF savings on your favorite luxury brands! So, check them out every day and make sure you don't miss any great deals!
Weekly Deals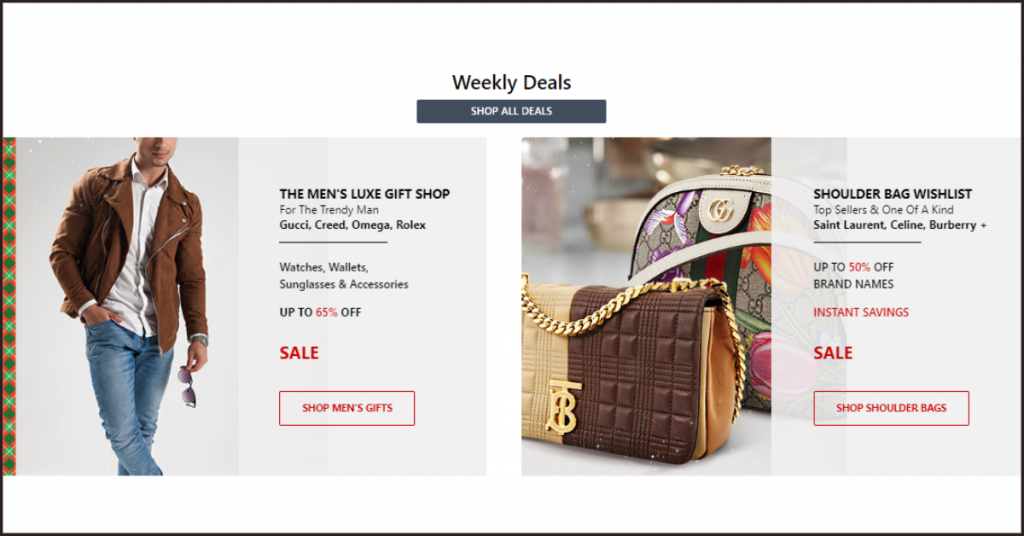 Of course, if there are daily deals, make sure to check out their weekly deals as well where Jomashop gives you discounts of Up to 65% OFF on your favorite brands like Gucci, Creed, Omega, Rolex, Saint Laurent, Celine, Burberry, Coach, Prada, and More!
Limited Time Offers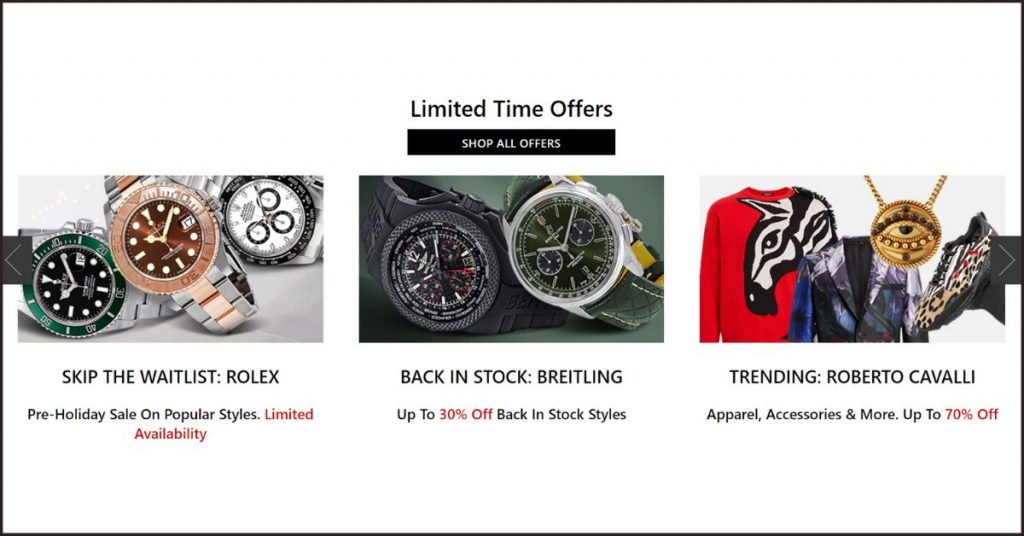 They also have Limited-Time Offers, this time, their biggest sale event is the Valentine's Day Sale where you can score Up to 75% OFF their Valentine's Day Gifts Edit.
Sales & Events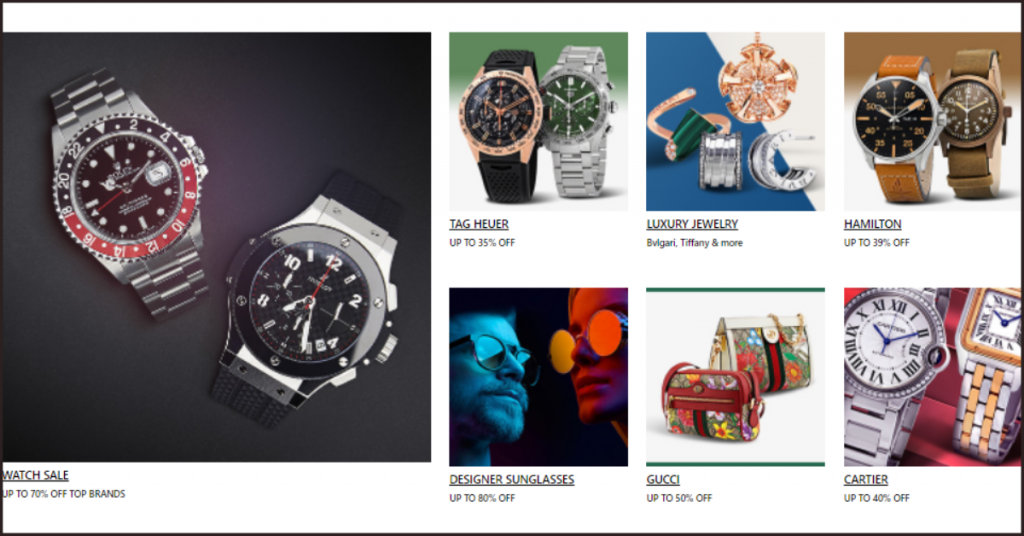 And if you want to go ahead and skip to the good part, aside from the clearance and sale tab at the top of the page, Jomashop compiles all of their Deals, Sale Events, Clearance, and Offers at the bottom part of the page. Browse their thousands of luxury listings and get them for a lower price at Jomashop! And as if that's not enough, they also give out codes where you can get an extra discount on the items on your cart, so make sure to look out for those.