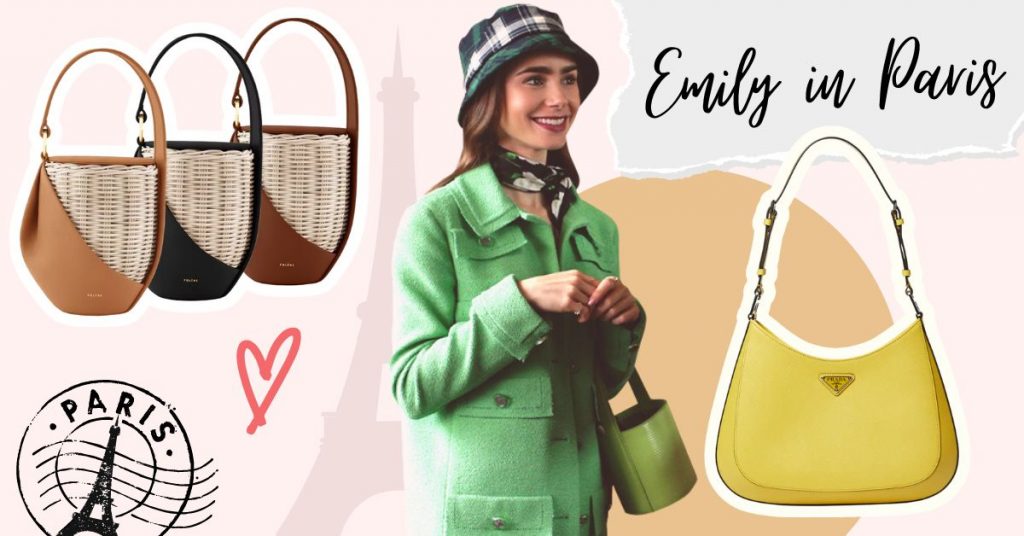 Despite Emily Cooper's (Lily Collins) pastel preppy wardrobe in Emily in Paris, it wouldn't be complete without matching designer handbags. We did the dirty work and rounded up where you can buy 7 exact designer pieces from the show. The cute designs and bright colorways have us swooning!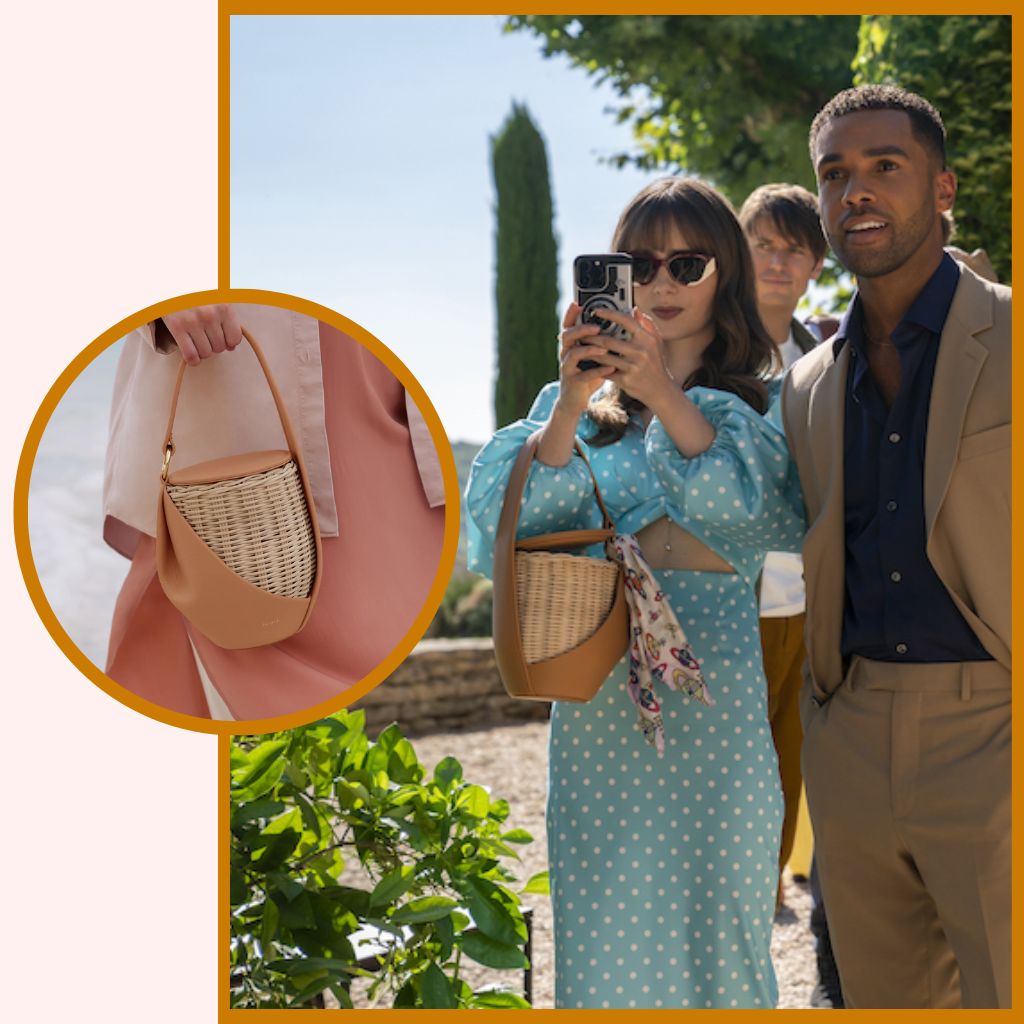 Polène Paris Yké Bag
A wicker basket bag adds an elegant finishing touch to any summer look, whether you're on vacation or at home. In Emily's case, Polène Yké is a good example. The handmade wicker basket is wrapped in a leather petal – a unique and elegant design. The bag closes with a leather top flap.
Italy Price: PHP 13,066.52 (€220)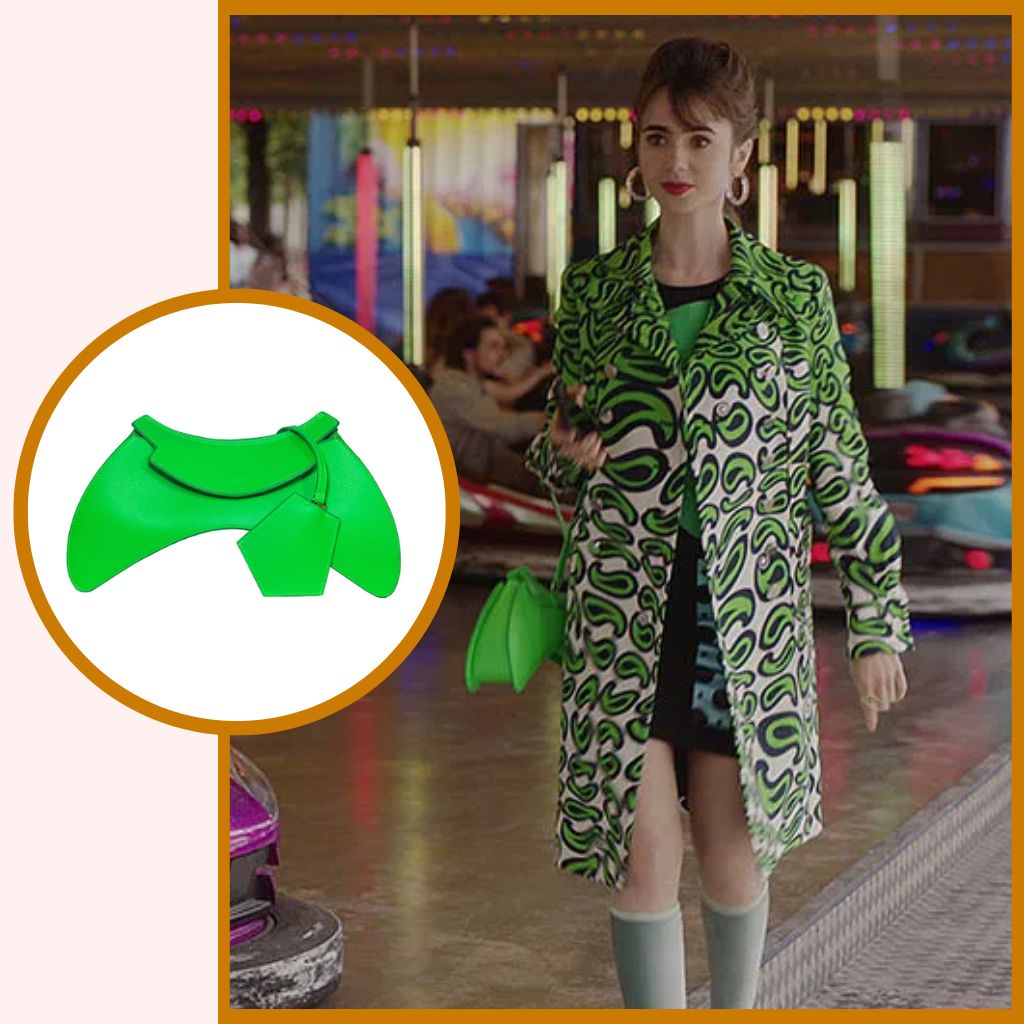 Visore X Paris Manette Bag Fluo
There's no doubt Emily isn't afraid to wear bold outfits! And this fit she wore on episode 4 last season has got to be one for the books: Emily matched the Manette Bag Fluo from Visore X to complement her psychedelic coat from Miu Miu 2015 Resort collection!
Italy Price: PHP 26,726.97 (€450)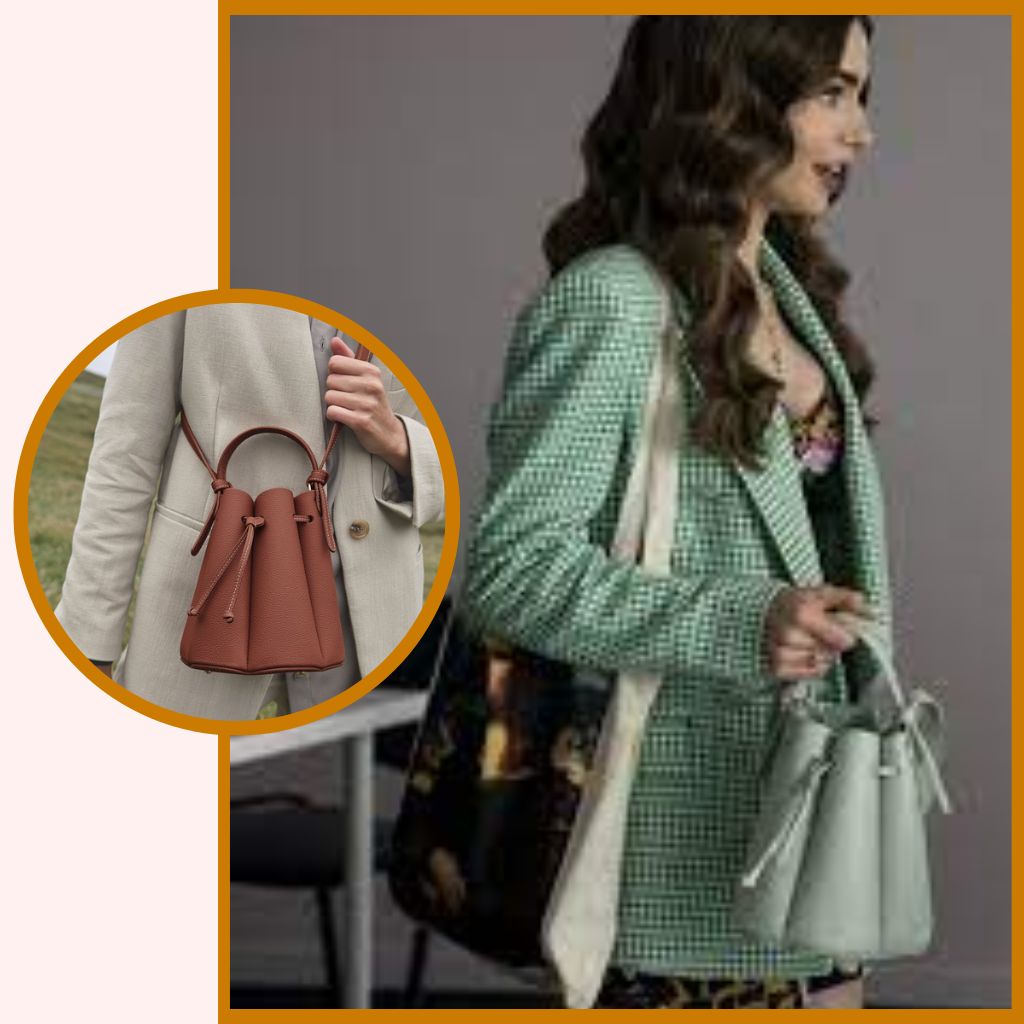 Polène Paris Numéro Huit Bag
The "Numéro Huit" is the brand's signature bucket bag. Hand-made by French artisans in Spain, the attention to detail is symbolized by the suede leather inner lining and gold-plated stainless-steel hardware.
Italy Price: PHP 17,224.05 (€290)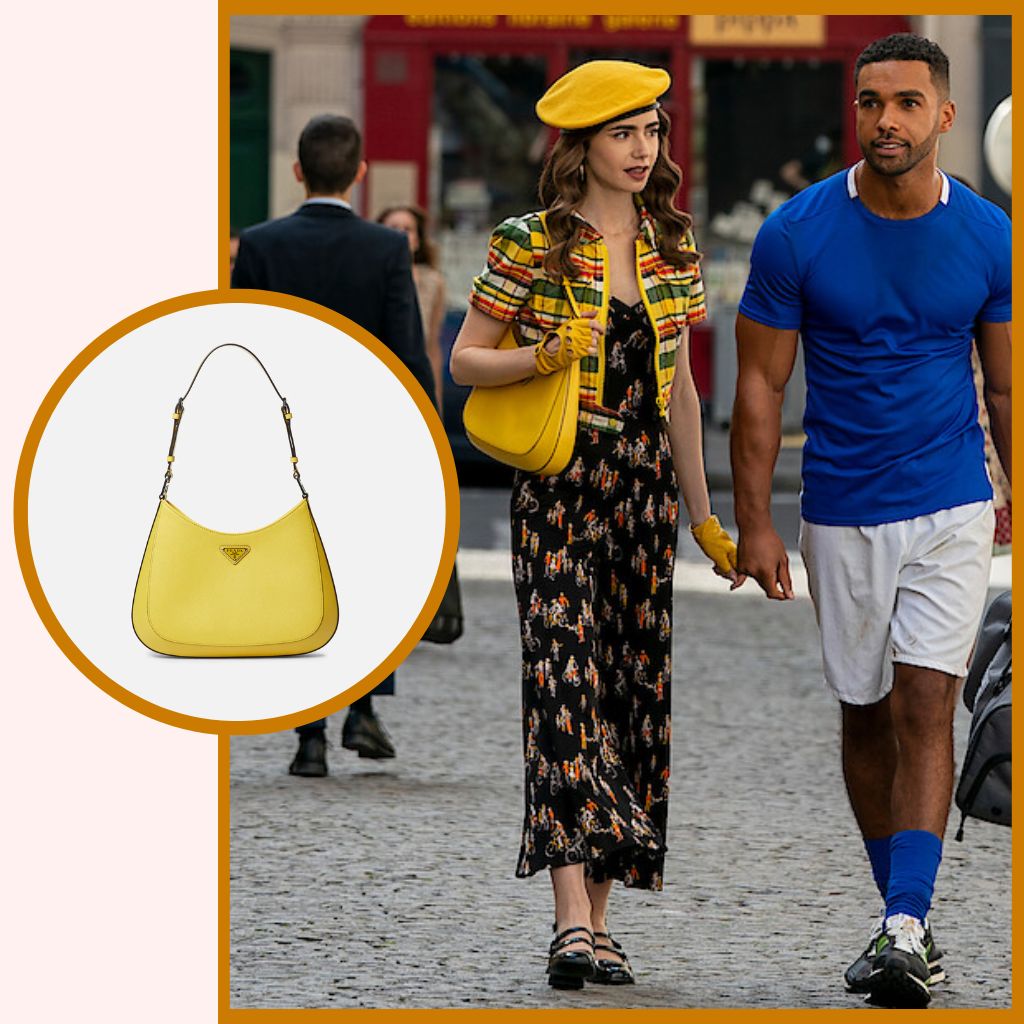 Prada Cleo Mini Leather Shoulder Bag
Meet the newest member of the Prada bag family: the Cleo Mini baguette bag. A modern interpretation of a style from the archives, this yellow brushed-leather design is lined with signature nylon and finished with the iconic triangular emblem.
Italy Price: PHP 130,665.20 (€2200)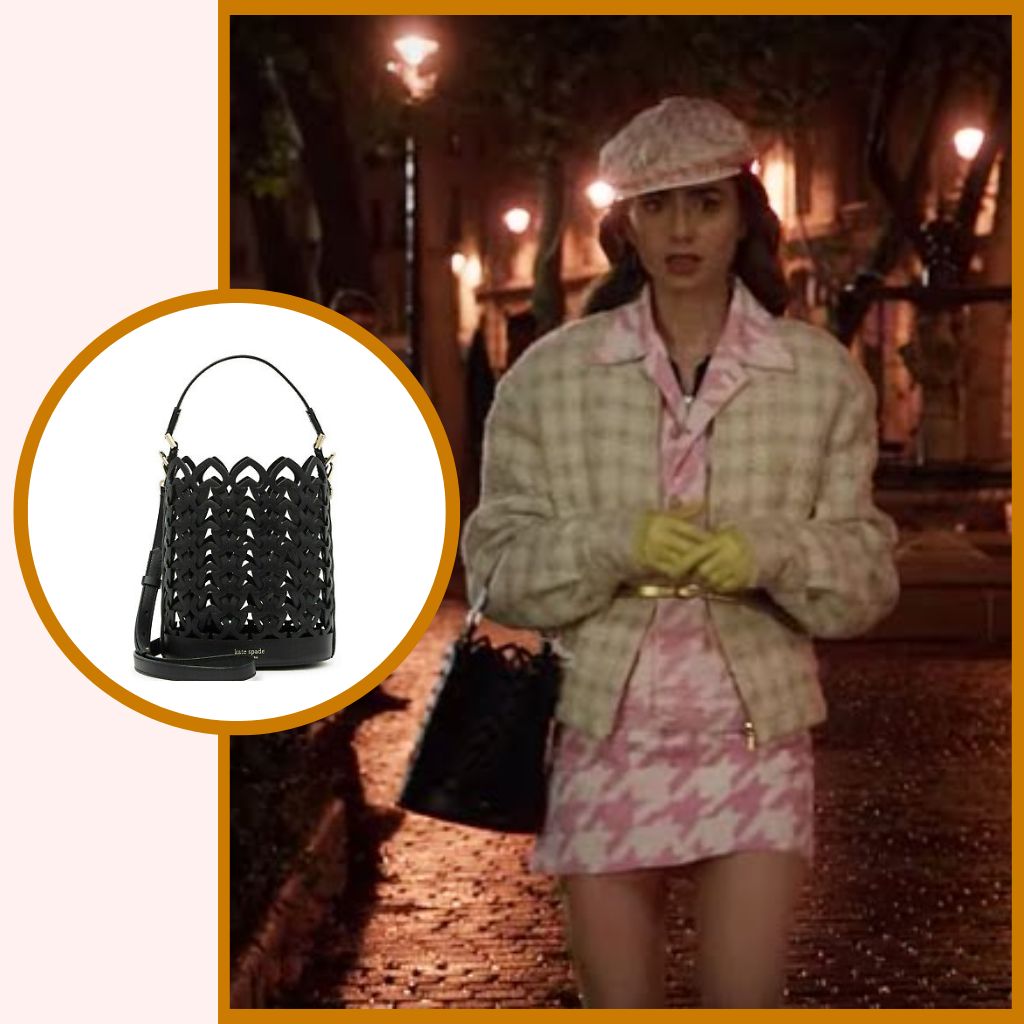 Kate Spade Dorie Large Bucket Bag
Here's a budget-friendly bag, Emily toted while in Paris: Kate Spade Dorie Large Bucket Bag from Episode 10. Handcrafted from bonded leather, a silky-soft faille drawstring pouch snaps in and out for days when your bag is full of precious tiny essentials.
Italy Price: PHP 4,424.80 (€74.50)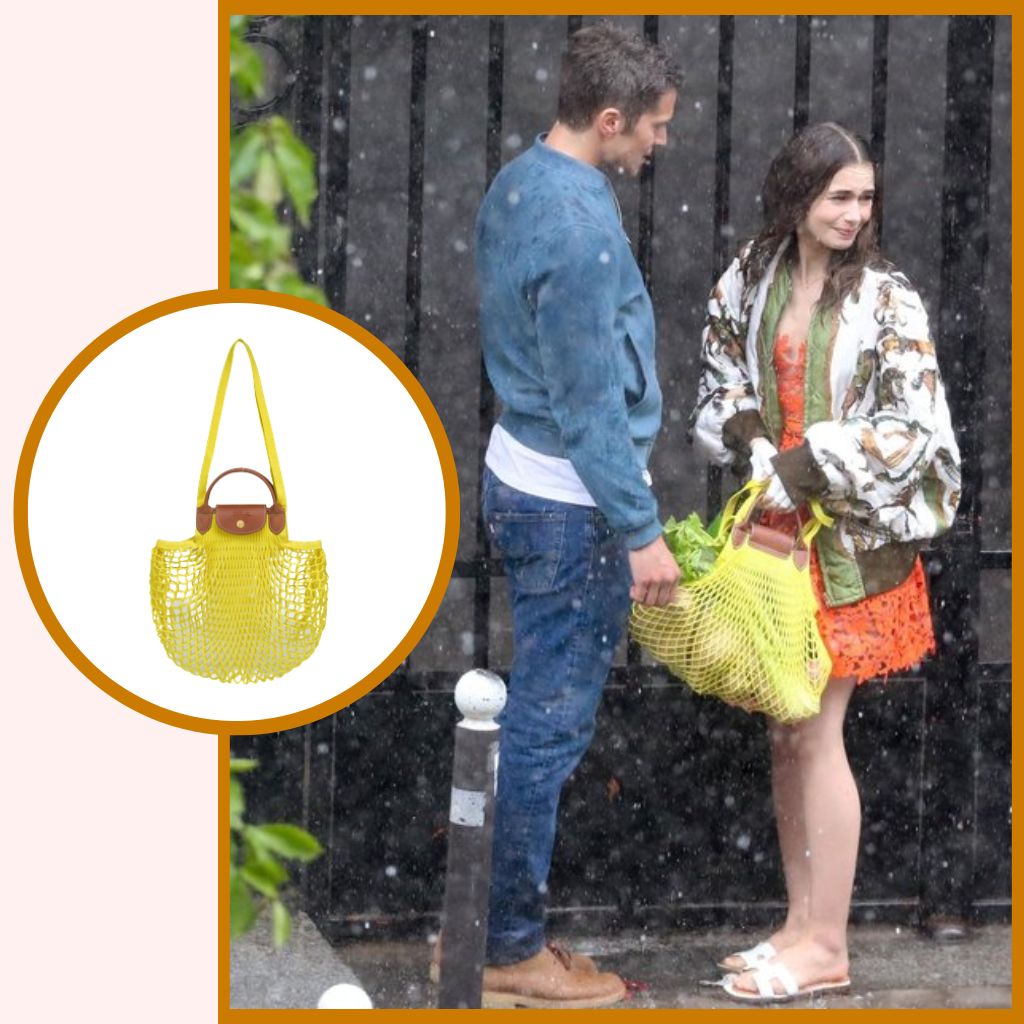 Longchamp Le Pliage Filet
Longchamp's Lemon Yellow Le Pliage Filet net bag Emily used for market shopping was an exclusive unveiling and is yet to be released by the brand.
You can shop other colors, though, directly from Longchamp Italy~ the high practicality of this mesh woven shopping bag does not take up space and is becoming a must-have fashion accessory for eco-friendly shopping.
Italy Price: PHP 5,345.39 (€90)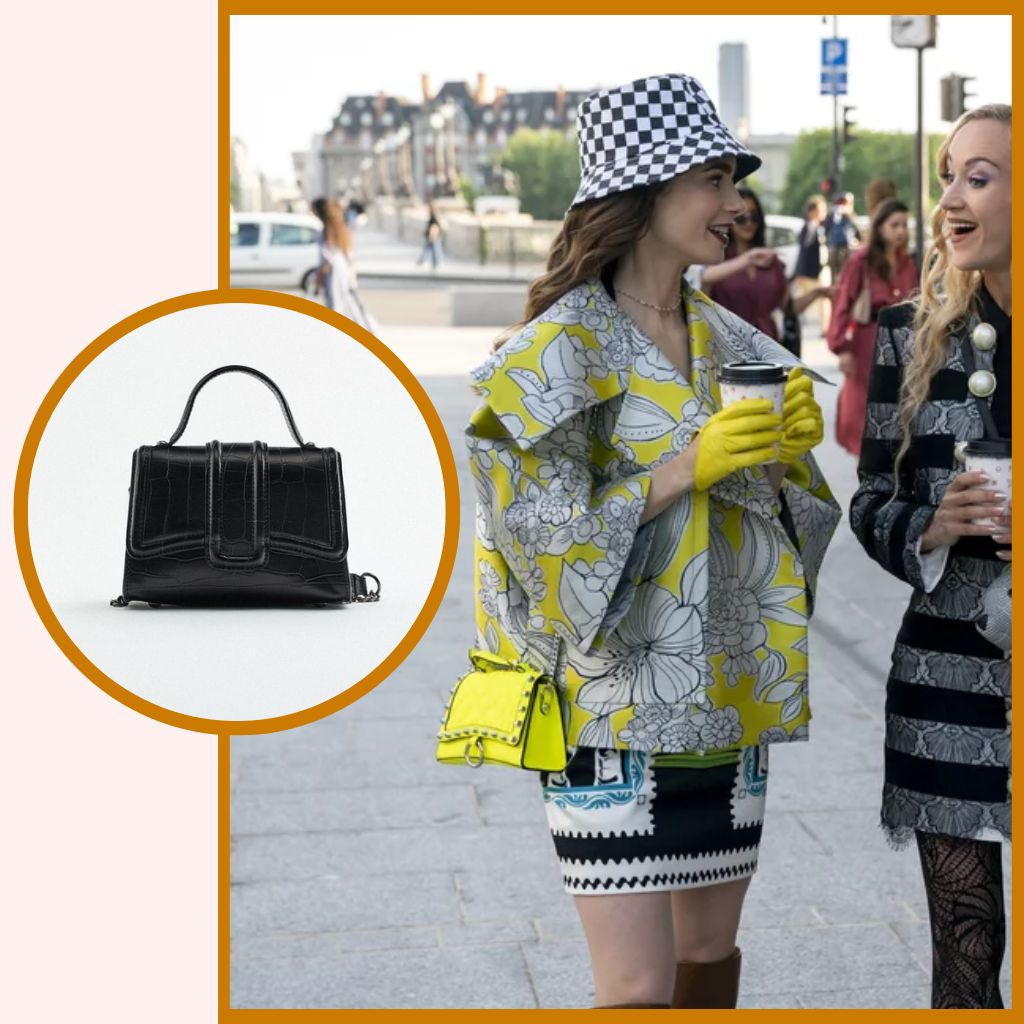 Zara Mini City Bag
Emily is seen wearing a Zara Mini City Bag in neon yellow in this scene where she's brushing up on her French by attending some French classes. Now, that's a perky bag that's worthy to be the center of any conversation!
Italy Price: PHP 1,363.08 (€22.95)