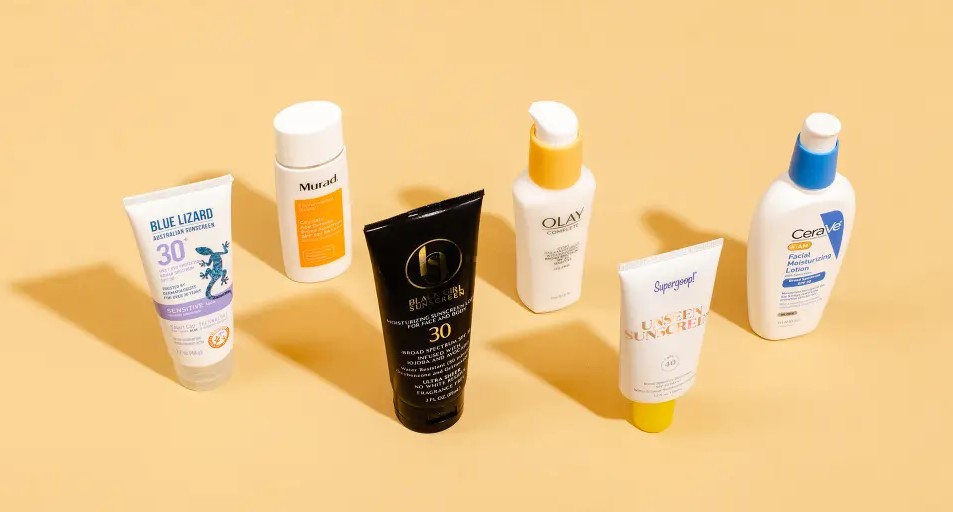 Whether you're into skincare or do little to no skincare at all, we can all agree that sunscreen should be an integral part of everyone's routine, especially here in the Philippines where it's basically summer all year long. We want to make sure that our skin is well-protected from the sun's harsh UVA and UVB rays. Sunscreen helps to prevent not just sunburnt, but also premature aging, hyperpigmentation, and skin cancer.
Shop your favorite sunscreen for less from overseas today and ship directly to your home in the Philippines! We gathered some of the key tips you can keep in mind when choosing your sunscreen, the difference between chemical and physical sunscreens, and with 6 best sunscreen recommendations for you to get started!
Table of Contents:
► What to Look for When Choosing Sunscreen?
► What is the Difference Between Chemical and Physical Sunscreens?
► Best Sunscreens to Shop for Different Skin Types
Tips On Choosing The Right Sunscreen for You
Sunscreen is recommended to be a part of your daily skincare routine – it's so important to wear it every day even on cloudy days. With so many sunscreens on the market, it can be difficult to choose what's best for you. If you're unsure, we've got you covered! Here're a few key tips recommended by dermatologists which you can look for when buying sunscreen:
Look for Sunscreens with SPF 30+
It's recommended to buy sunscreen with at least SPF 30 or above as it gives better protection against UVB rays.
Check for Broad-Spectrum Protection on Packaging
It's crucial to ensure the sunscreen is labeled as broad-spectrum and will give protection against UVA and UVB rays.
Choose Physical Sunscreen if You Have Sensitive Skin
If you have sensitive skin, it's recommended to buy physical sunscreen (also known as mineral sunscreen) because it contains zinc oxide or titanium dioxide which is less irritating, and ideal for sensitive and acne-prone skin! It's best to look for fragrance-free formulas too.
Choose Water-Resistant Sunscreen
It's best to use sunscreen that is water-resistant (or sweat-resistant) especially if you're going for water sports like swimming. According to The American Academy of Dermatology (AAD), water-resistant sunscreens usually can last 40-80 minutes before you'll need to reapply!
Chemical Sunscreen VS Physical Sunscreen
Sunscreens can be classified into chemical or physical sunscreens. Both of them can help protect skin from UV rays but also have their own properties and benefits to suit different skin types and needs.
Do you know which type of sunscreen you should wear? Here's a quick breakdown of their differences!
| Chemical Sunscreen | Physical Sunscreen |
| --- | --- |
| Contains active ingredients to absorb UV light | Reflect UV light from the skin's surface |
| Easy to blend with skincare and makeup products | Thicker, texture, may leave white marks |
| Protects against UVA-UVB rays | Blocks wide range of UVA-UVB rays |
| Suitable for most skin types and tones | Ideal for sensitive and acne-prone skin |
| Takes up to 20 mins to take effect after applied | Works immediately after applied |
Best Sunscreens to Shop for Different Skin Types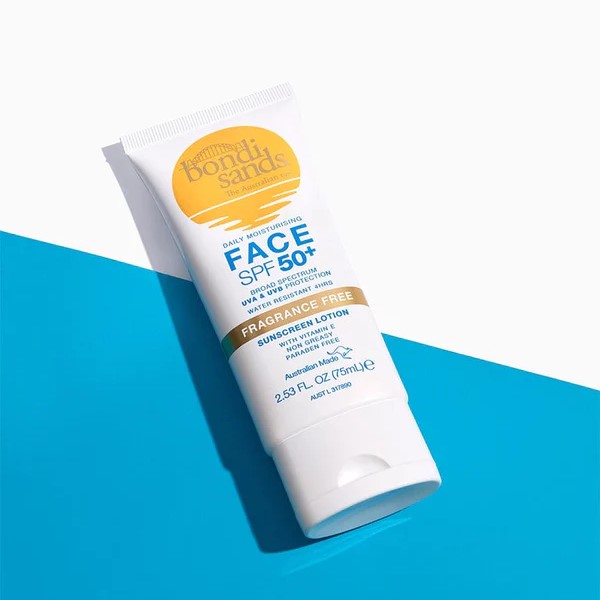 Bondi Sands SPF 50+ Face Sunscreen Lotion
This Australian-made chemical sunscreen is fragrance-free and water-resistant, with a gentle formula that absorbs into your skin quickly and dries to an invisible finish. It offers 72 hours of hydration with aloe vera and vitamin E to keep your skin nourished.
Size: 75ml
UK Price: PHP 464.36 (GBP6.99)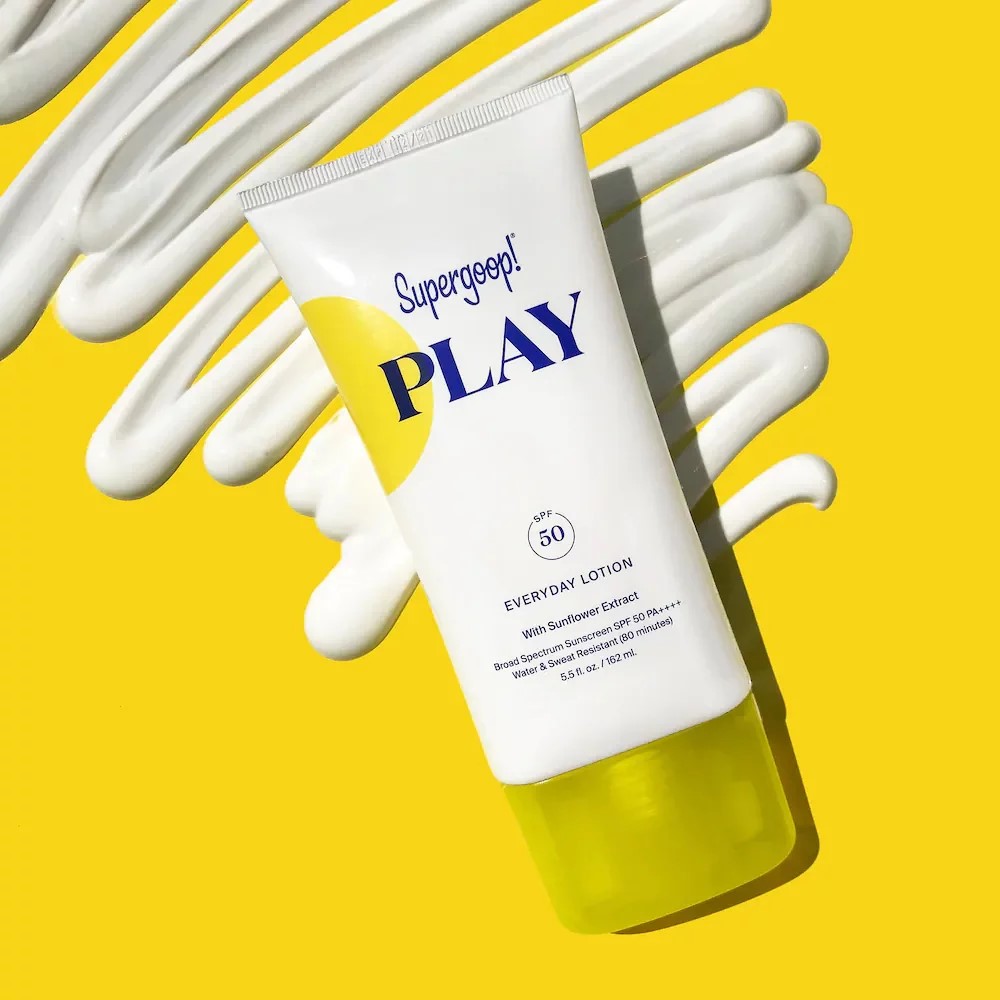 Supergoop! PLAY Everyday Lotion SPF 50+
If you're looking for a lightweight, almost invisible sunscreen – this is for you! This hydrating chemical sunscreen keeps you protected from UVA, UVB, and IRA rays. It's water-resistant for 80 minutes, perfect for things like running or going to the beach!
Size: 71ml
US Price: PHP 1,210.74 (US$22)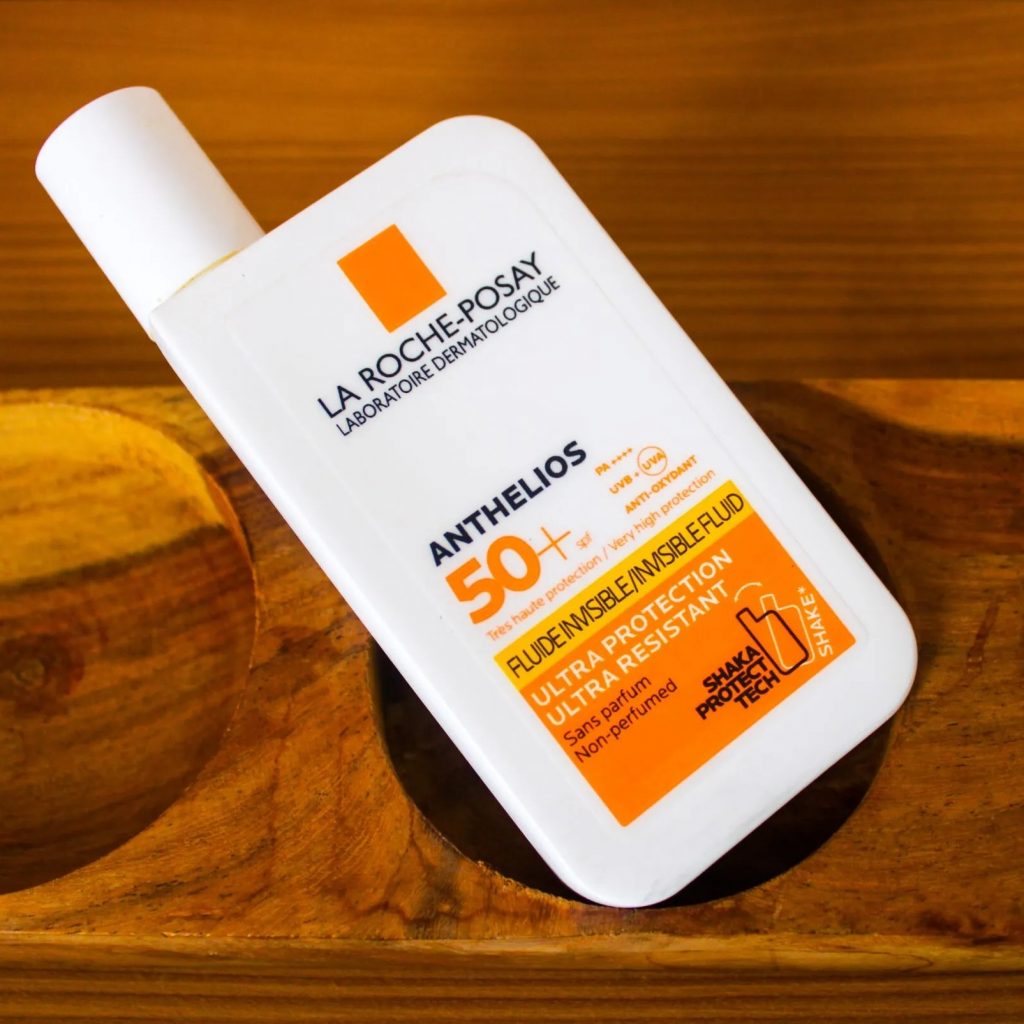 La Roche Posay Anthelios Invisible Fluid SPF 50+
The invisible fluid chemical sunscreen is non-greasy and non-comedogenic, meaning it protects your skin without clogging pores. It suits normal to combination skin types, also specifically designed for sensitive skin!
Size: 50ml
AU Price: PHP 1,145.98 (AU$30.49)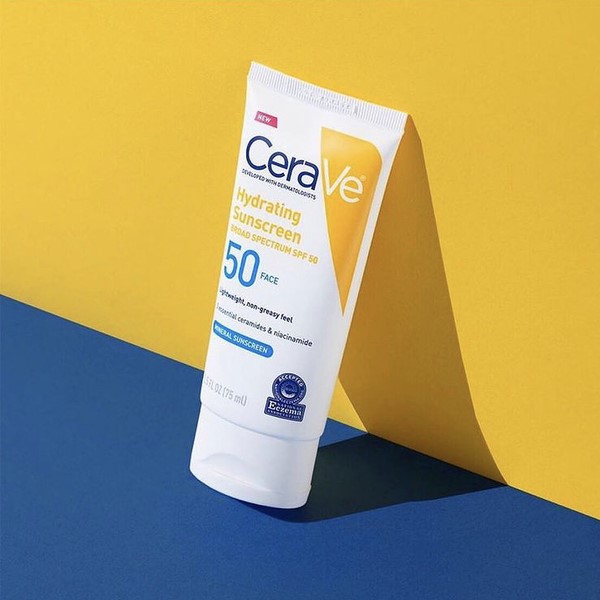 CeraVe Hydrating Mineral Sunscreen SPF 50
Here's a 100%-mineral, oil-free physical sunscreen made with ingredients to form a protective barrier on your skin's surface, which helps to reflect the sun's UVA and UVB rays without irritating sensitive skin.
Size: 50ml
US Price: PHP 750.00 (US$13.63)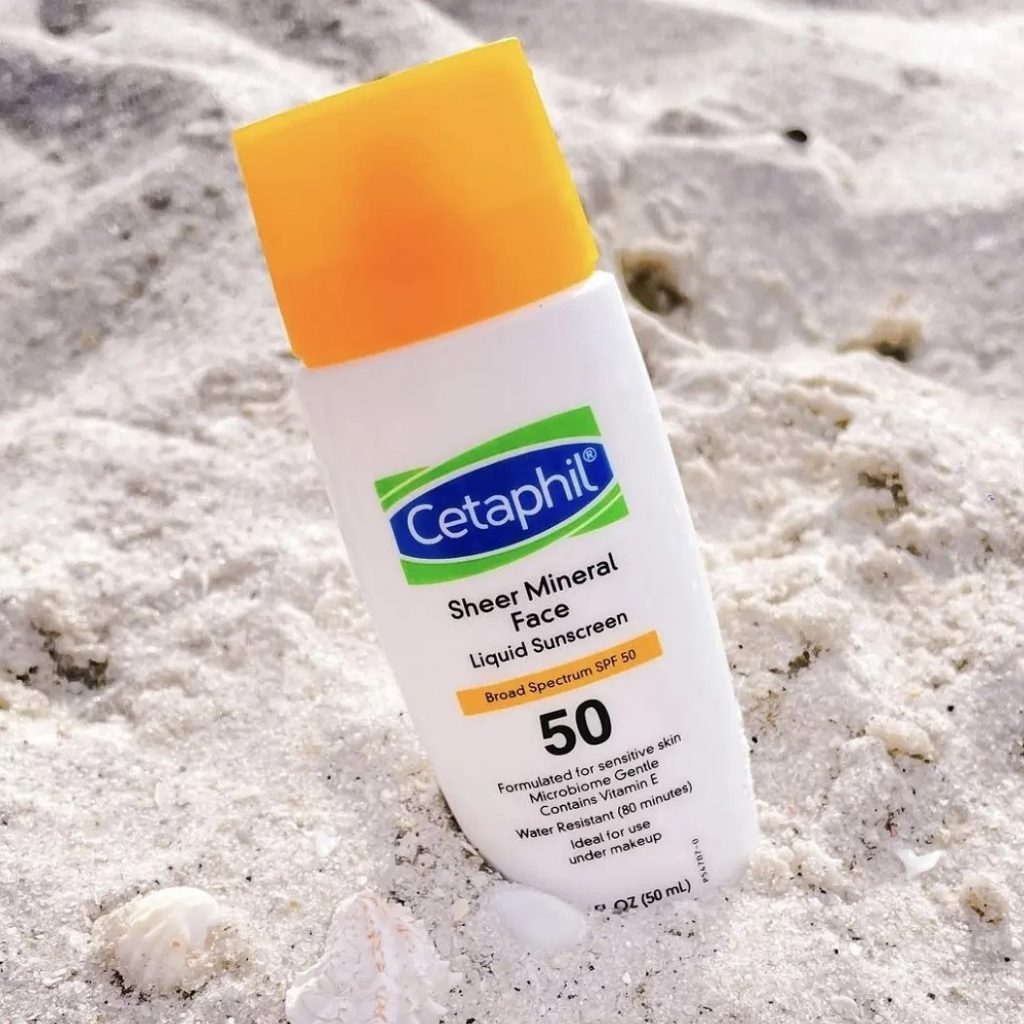 Cetaphil Sheer Mineral Face Liquid Sunscreen SPF 50
A lightweight physical sunscreen that helps prevent sunburn. This formula dries with a matte finish, best for application under makeup or for daily wear! It's chemical-free which is ideal for sensitive skin.
Size: 50ml
US Price: PHP 673.51 ( US$12.24)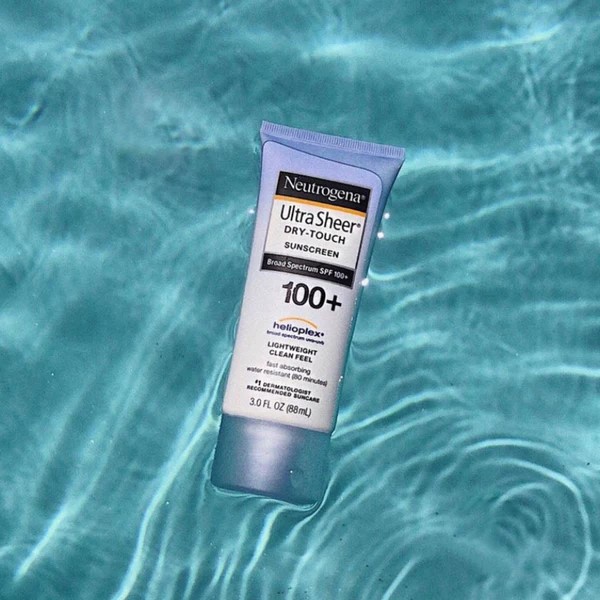 Neutrogena Ultra Sheer Dry-Touch Sunscreen SPF 55
A chemical sunscreen from the bestselling Ultra Sheer line! It absorbs quickly for an invisible, lightweight feel on your skin. Offering broad spectrum protection and non-comedogenic – it won't clog your pores!
Size: 80ml
US Price: PHP 438.55 (US$7.97)
💡 Note: Product prices, quantities, etc. may change due to sales. All are subject to change. We do not own any of the pictures above nor affiliated with the brands mentioned. All credits are due to all of the brands featured in the article unless otherwise specified.
💡 Flammables and Dangerous Liquids are NOT Allowed. Please ask the seller if the liquids you're planning to send out have flammable labels or are flammable. Don't forget to double-check everything with our Customer Service Team by sending us a website chat or a simple message on any of our social media platforms. The maximum per shipment is 10-12 units. Happy shopping!