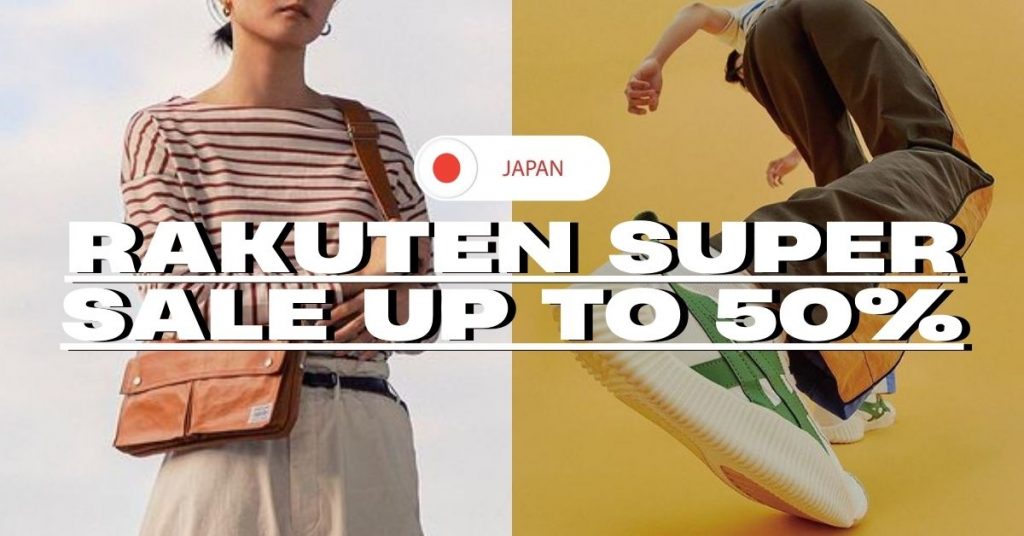 Rakuten is one of the top online shopping sites in Japan with more than 200 million products available. Did you know the limited-time Super Sale will be happening in Rakuten Japan starting from 4th March until 11th March? Shop products of up to half price or even less and save extra with coupons! Massive discounts across all categories including fashion, tech gadgets, beauty, lifestyle, and much more! You can also shop Japanese brands that are hard to get locally in the Philippines on Rakuten!
If you've never shopped online on Rakuten JP or used parcel forwarding service before, this step-by-step shopping tutorial is for you! Don't know where to start? We summarized key tips you need to know about before you buy to help you get your favorites with the best prices on Rakuten!
Table of Contents:
► Rakuten Japan Super Sale – Key Date
► How to Earn 10x Points During Rakuten Super Sale?
► Key Tips on How to Snap Up Half-Price Products
► Best Deals You Can Shop from the Super Sale
► Shopping Guide : How to Shop Rakuten Japan and Ship to Philippines?
💡 Read More: What is Rakuten Japan? The Complete Guide with Shopping Tutorial Here!
What is Rakuten's Super Sale? Key Date You Need to Know

Q:

What is the Rakuten Super Sale?
Rakuten Super Sale is the largest shopping event that is held once every 3 months in Rakuten Japan. With over 375,000 half-price products up for grabs across different categories, you're able to earn up to 10x Rakuten points rebate!
Q:

When does the Super Sale starts?
The Super Sale will be starting at 20:00 on Saturday, 4th March to 01:59 on 11th March!
💡 Shopping Tips: Don't forget to join the Super Sale Campaign in order to earn up to 10x points rebate!
How to Earn 10x Points at Rakuten Super Sale?
Rakuten members will get point rebates after online shopping, each point is equal to JPY1, which can be used as shopping credit online. During the Super Sale event, you get a corresponding percentage of Rakuten points rebate with JPY1,000+ spent in a single transaction at each store!
1 Store >> 1%
2 Stores >> 2%
3 Stores >> 3%
10 Stores >> 10%
*Not:Members can get up to 7,000 points rebate during the event.
For instance, if you've spent JPY2,000 in the first store on Rakuten, you can get 20 points. If you've spent JPY2,000 in the second store, you get 40 points; and you get 60 points when you've spent JPY2,000 in the third store, and so on.
⚠️Remember to go on the Super Sale page and click the red button to participate and earn points before you start shopping!
⚠️Remember to go on the Super Sale page and click the button in the red box below to participate and earn points before you start shopping!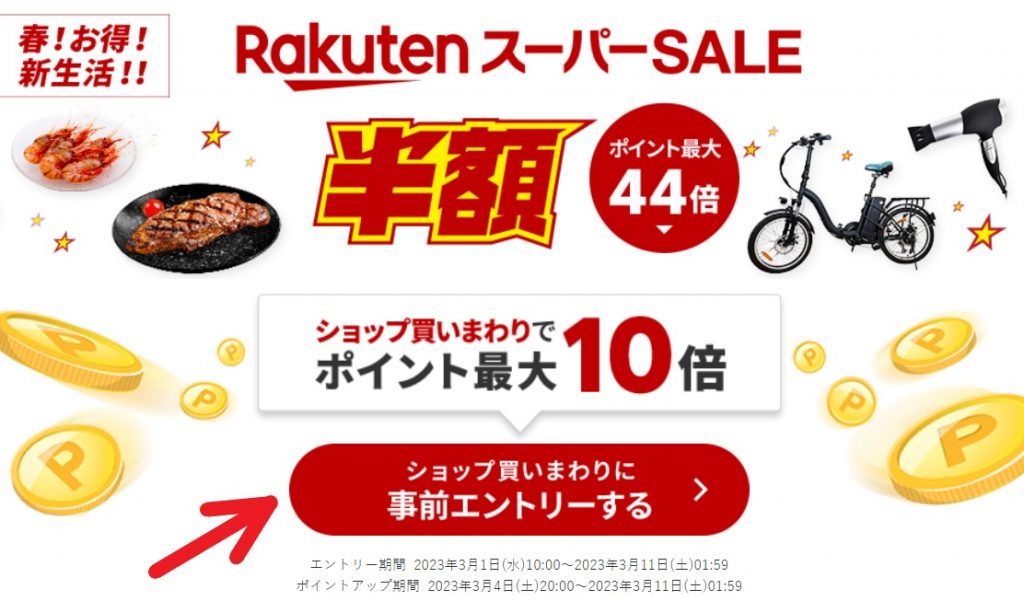 Tips to Snap Up Half-Price Products!
Tip 1:
Rakuten has provided a preview of the special prices on the Super Sale event page so that you can prepare your wishlist in advance. Click here to preview the products that will have a 50% off markdown – you can buy them immediately when the time comes!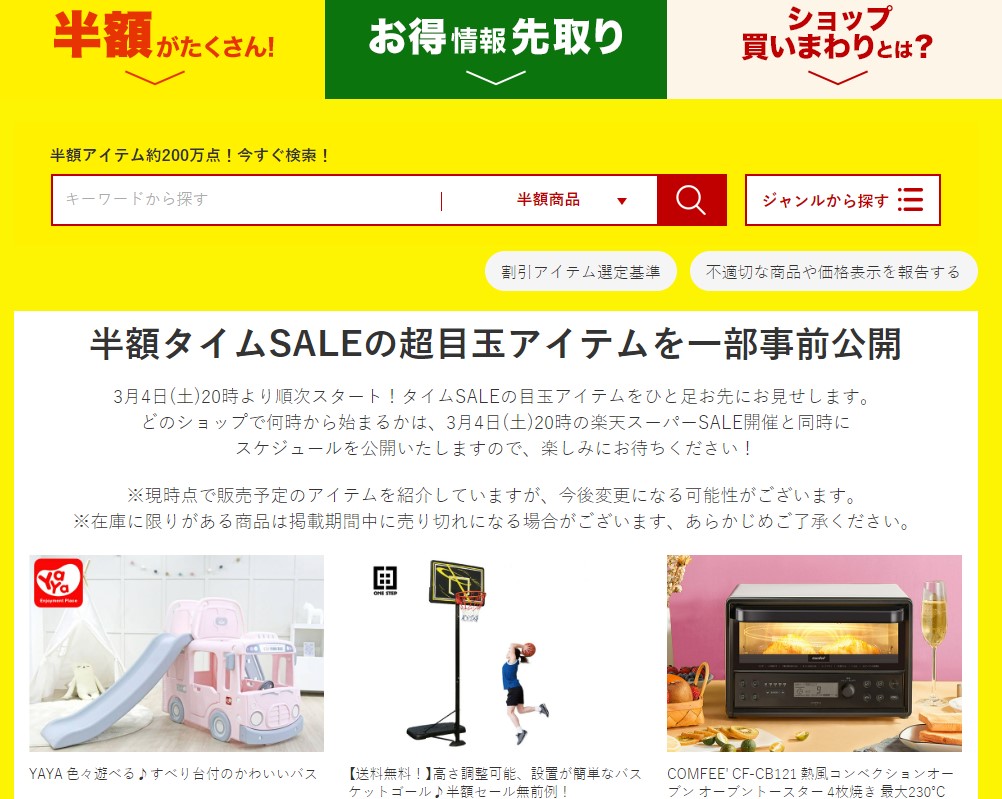 Tip 2:
If you have no idea what to buy, you can browse half-price items randomly by searching "50%OFF" on the search bar on the page, where products with half-price discounts will be shown. With over 375,000 half-price products up for grabs across different categories – you'll definitely find something you like!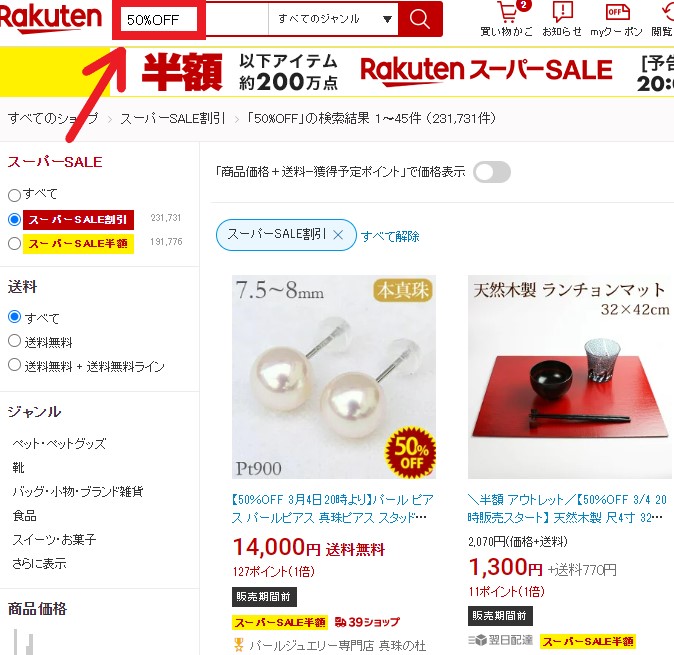 Tip 3:
If you're looking for a product from a specified brand, you can enter the name of the product on the search engine, and then click "スーパーSALE Half Price" in the left column, and the page will display products with half-price discounts.
💡We recommend that you check the items you want in advance and add them to your "Favorites" so that you don't miss out on the Super Sale. Visit Rakuten Japan now to snap up half-price products!
Best Deals to Shop During Rakuten Super Sale!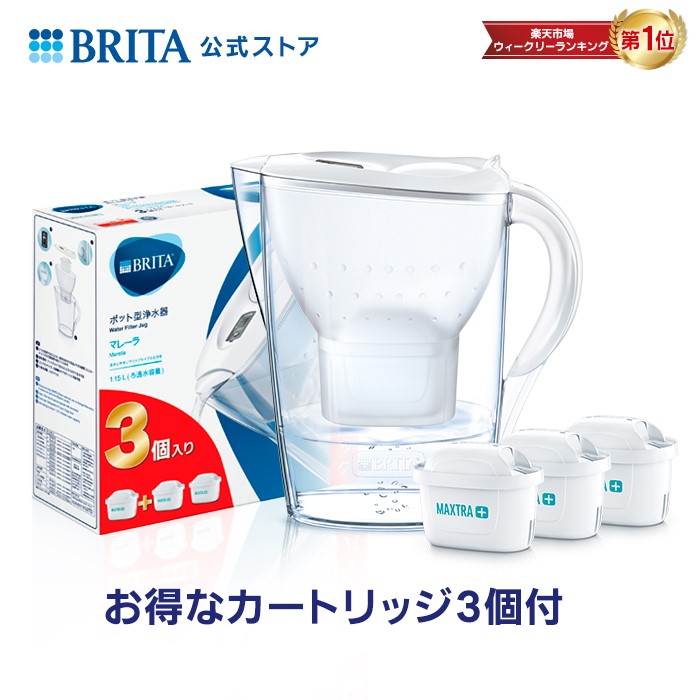 BRITA Water Filter Jug with 3 Cartridges
The popular BRITA filter jug features a modern design, clean lines, and practical functions, which can help filter out impurities such as lead, copper, and chlorine and reduce limescale if present in tap water!
Philippines Price: PHP 3,200.00 for a jug with 1 cartridge
JP Price: PHP 1,918.17 ( JPY4,730 )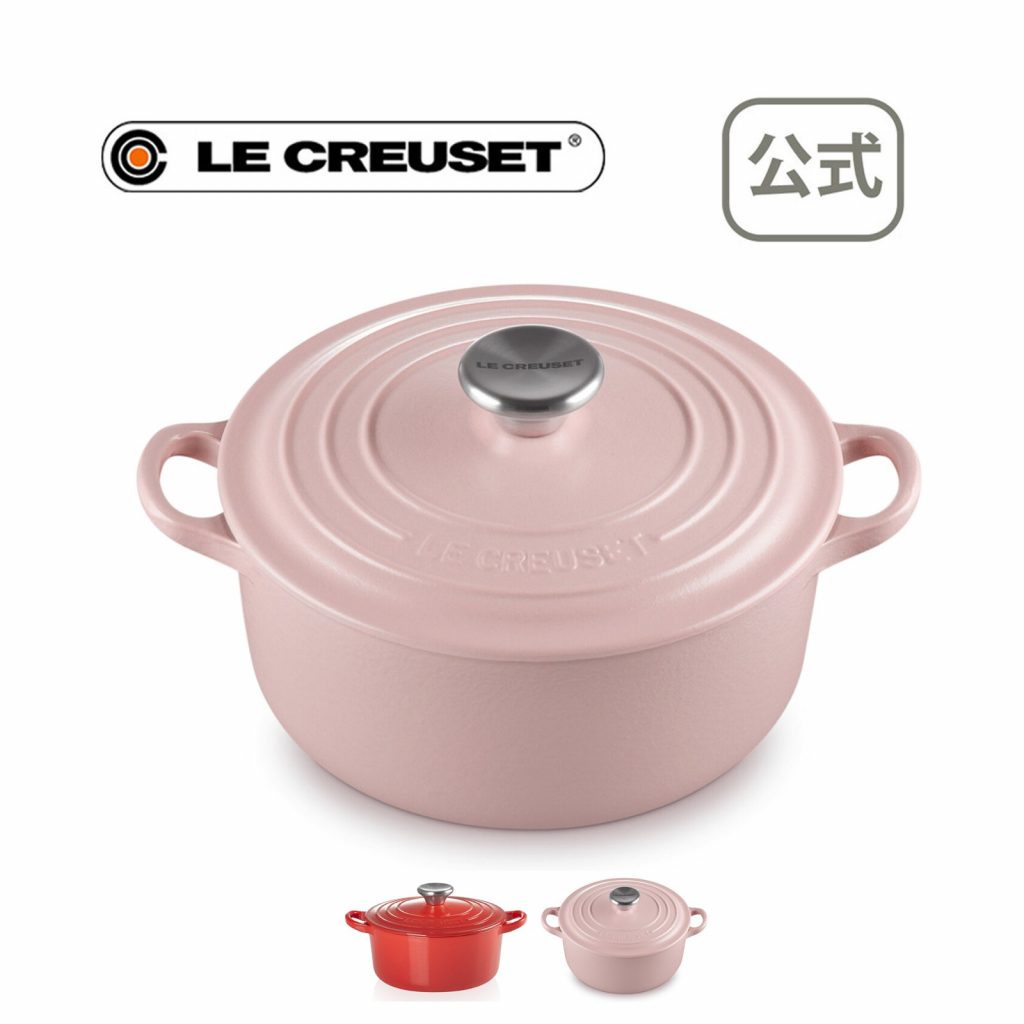 Le Creuset Cocotte Rondo 20cm Cotton Two-Handed Pot
Get 50% off Le Creuset pot now! The brand is known for its bestselling and iconic enamel-coated cast iron pots. Not only can it be used for cooking, but you can also refrigerate it or it can be used for freezing!
Pick your favorite color to match your kitchenware!
Philippines Price: PHP 14,797.92
JP Price: PHP 6,691.29 ( JPY16,500 )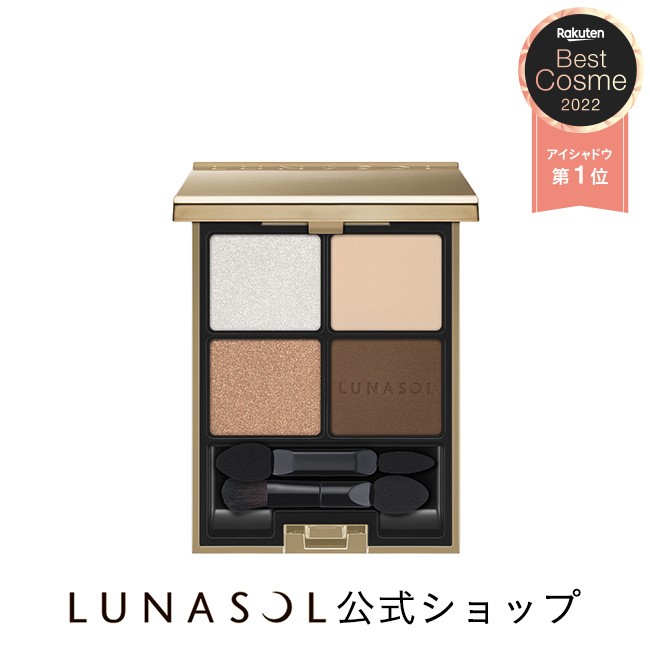 LUNASOL Eye Colouration Eyeshadow Palette
Lunasol is a Japanese brand that offers makeup in soft textures for easy blending and flattering shades. This eyeshadow palette has won Cosme's Best Cosmetics Awards of 2022!
It comes with 4 shades of oil-rich illuminating colors and it gives your eye look a lustrous dimension!
Not Available in the Philippines
JP Price: PHP 2,765.73 ( JPY6,820 )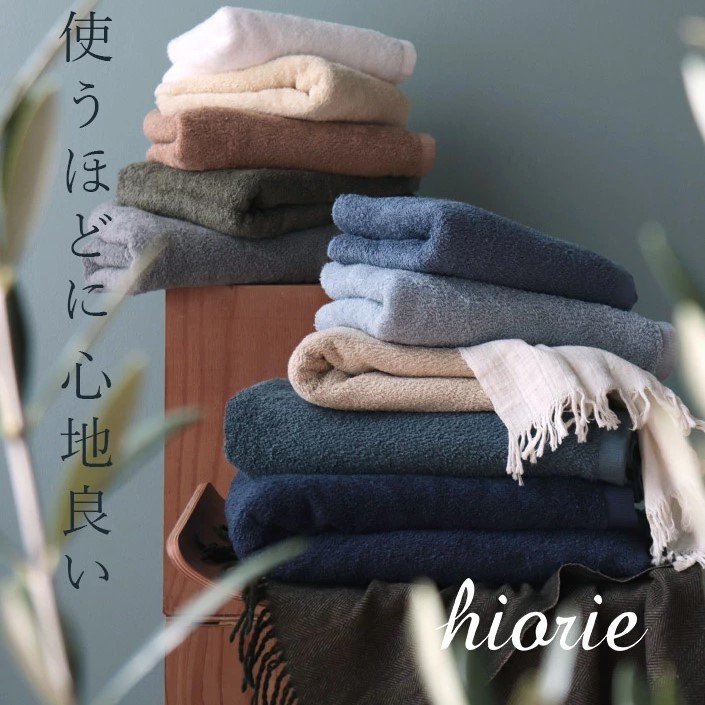 Hiorie Hotel Style Towel
Made in Japan, these exceptionally soft, 100% organic cotton towels are made in the birthplace of towels in Japan, Senshu.
Not just gentle on the skin, these towels also give excellent water absorption that is ideal to use after a shower when you need a quick dry! Available in 10+ colors and sizes.
🔥 Get JPY180 off when you buy 2 towels and apply coupons – just JPY760 per piece!
Not Available in the Philippines
JP Price: PHP 344.70 ( JPY850 )
💡 Note: Product prices, quantities, etc. may change due to sales. All are subject to change. We do not own any of the pictures above nor affiliated with the brands mentioned. All credits are due to all of the brands featured in the article unless otherwise specified.
Shopping Tutorial: How to Shop Rakuten JP & Ship to Philippines
Step 1:Go to Buyandship website to log in or register as a member.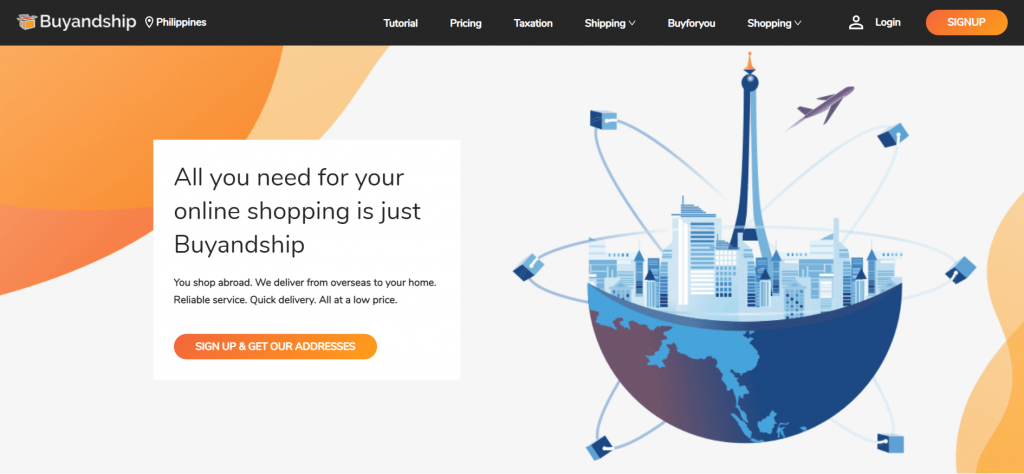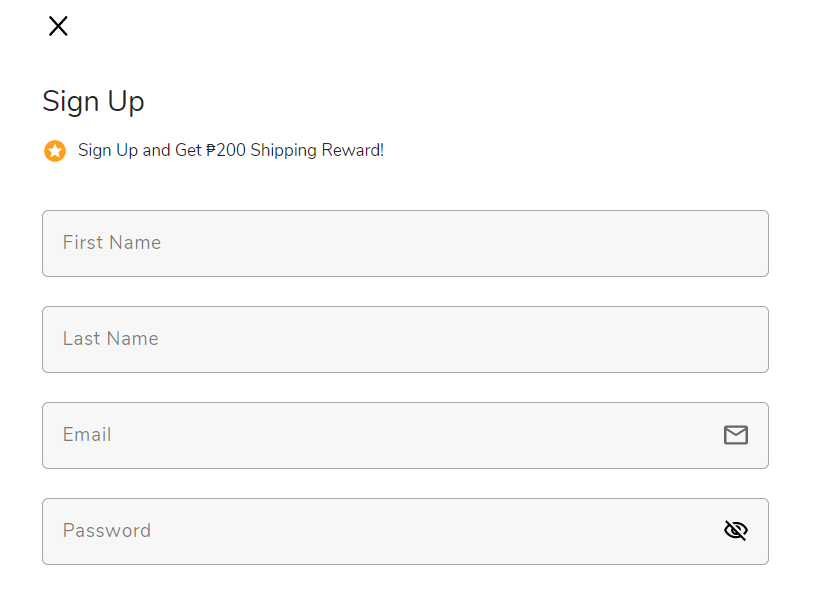 Step 2:Fill in your first and last name, and email address and set your account password. Click "Sign Up" once the details are completed.
Step 3:Browse on Rakuten Japan to pick your favorite item, you can add the item to your cart or checkout immediately.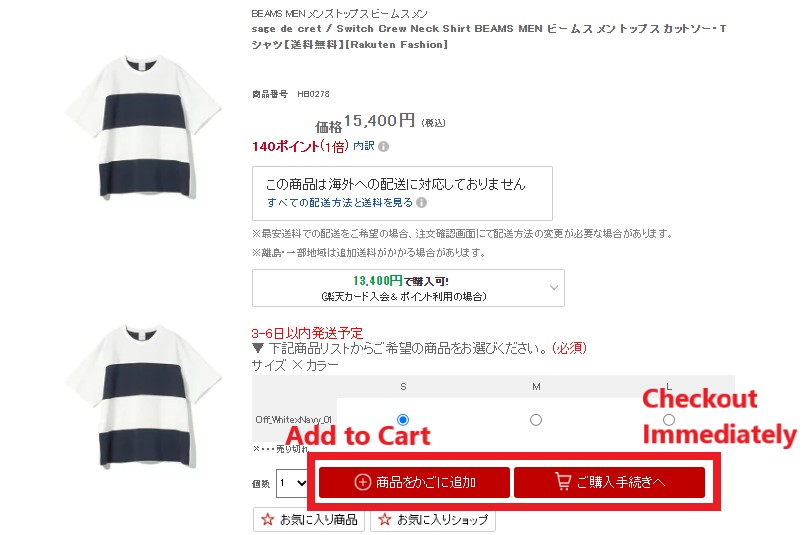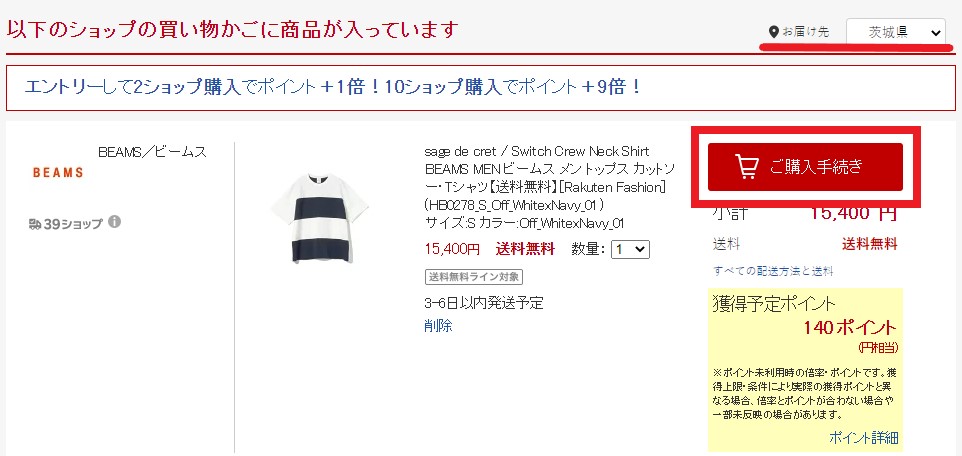 Step 4:Go to your shopping cart, and select "茨城県 (Ibaraki Prefecture)" as the shipping location from the upper right corner.
Check and make sure the correct items are added to your cart and proceed.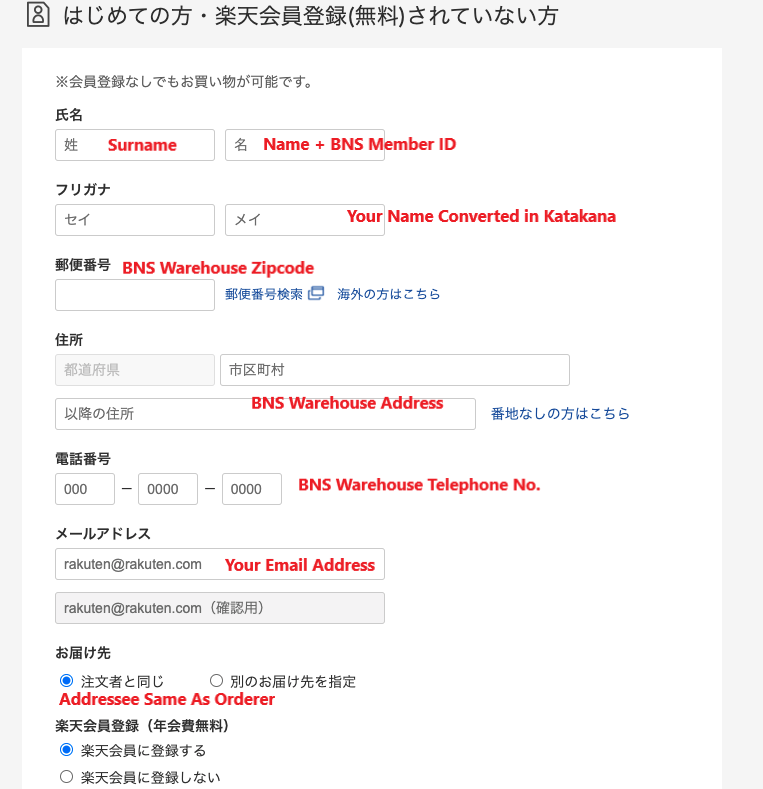 Step 6:Fill in the delivery address. Go to the "Overseas Warehouse Address" on your Buyandship member centre and select "Japan" to view the information about Buyandship's Japan warehouse.
In the name session, please enter your name and Buyandship membership number (e.g. PHXXXXXX). For the "フリガナ", you need to convert your name into Japanese Katakana (click here to convert). Once it's converted, copy and paste it onto the name bar.
Step 7:You can choose whether to register as a member on Rakuten. If you don't want to register, you can click the second box "楽天会員に登録しない".
It's highly recommended to register as a member if you shop often on Rakuten as you can save payment and shipping details on your account for faster checkout next time, and earn points!
Set your password if you proceed with registration.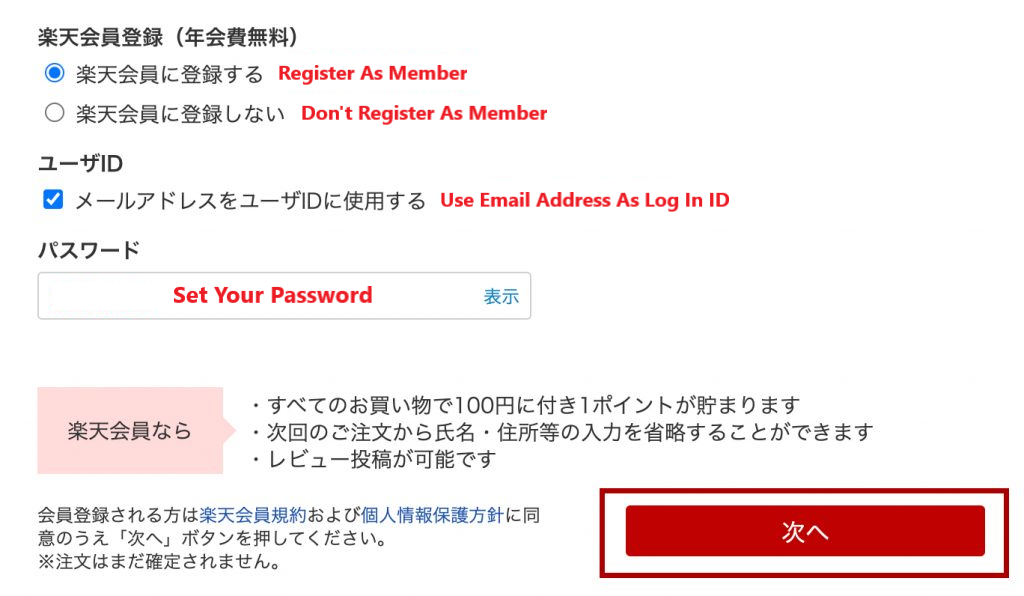 Step 8:Proceed onto the payment page, fill in your credit card information to settle the payment, and then click "次へ".
Step 9:Confirm your order information, and then click "OK" (the red box shown). You'll receive an email confirmation once the order is submitted.
Step 10:Once you've received a shipping notification email from Rakuten, go to your member centre and declare the shipment on Buyandship to receive your package as soon as possible!
💡 Members can purchase Buyandship Plus during the parcel declaration process. The fee will be 3% of the declared value of your parcel, which will be collected together with the delivery fee.
Remember to declare your Rakuten shipment with product links to get a PHP5/lb declaration reward and/or post your Rakuten Shipment on our FB Group to be eligible for our #BNSRakuten Campaign where you'll win PHP335 Buyandship Credits!