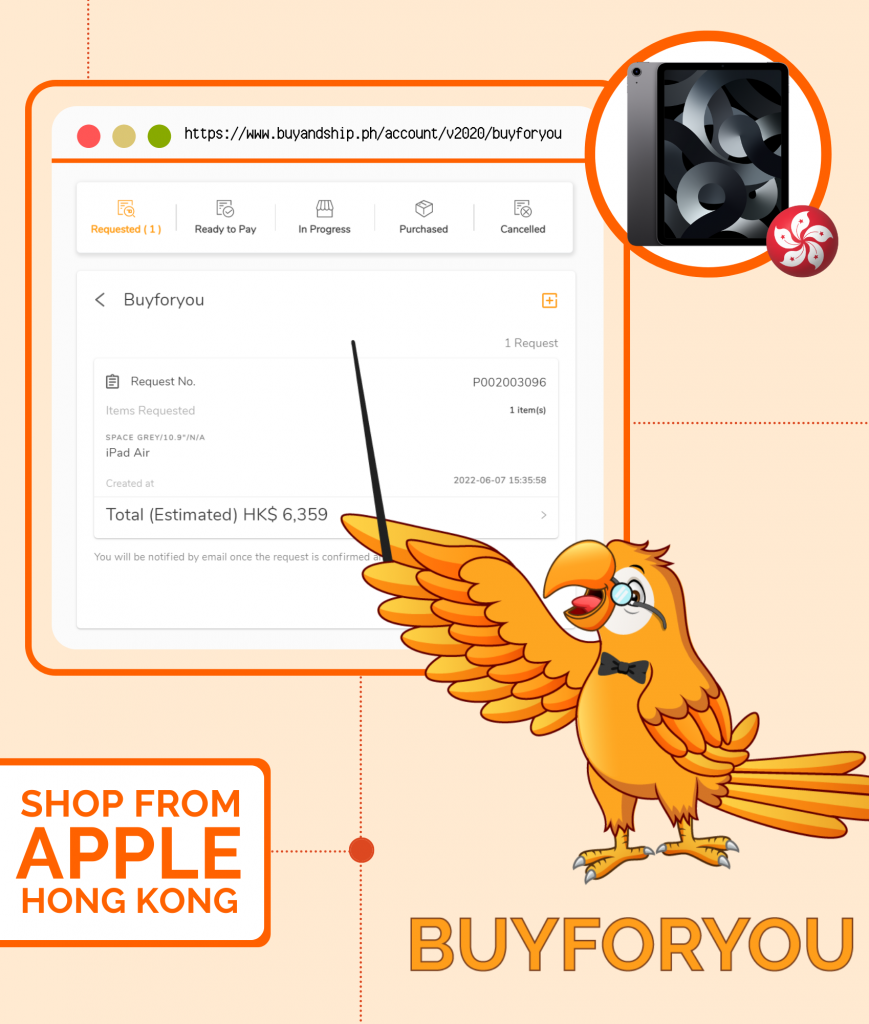 A lot of our members are having problems purchasing from Apple Hong Kong- as you all know, their checkout process is a complete hit-and-miss. Our team in Buyandship is dedicated in making your overseas online shopping experience smoother and less hassle. To solve your Apple problem, meet 𝐁𝐮𝐲𝐟𝐨𝐫𝐲𝐨𝐮~ your personal shopping assistant! Shop from Apple Hong Kong via Buyforyou and experience these perks:
✅ Get your Apple gadgets faster!
✅ Less hassle since we will do the shopping for you
✅ You don't have to go through the complicated checkout process of Apple Hong Kong
✅ Risk-free Item Requests! We let you know all of the details and let you cancel ITEM REQUESTS before confirming the payment. No fees for quote requests.
✅ Easier payment! Just follow the payment button if you agree to the pricing of the product you have requested.
Please Note: A 6% service fee will be charged for each Buyforyou request. You can pay the shipping fee and select a delivery address when your shipment is "Ready to consolidate". Let's see how Buyforyou works!
Shop From Apple HK via Buyforyou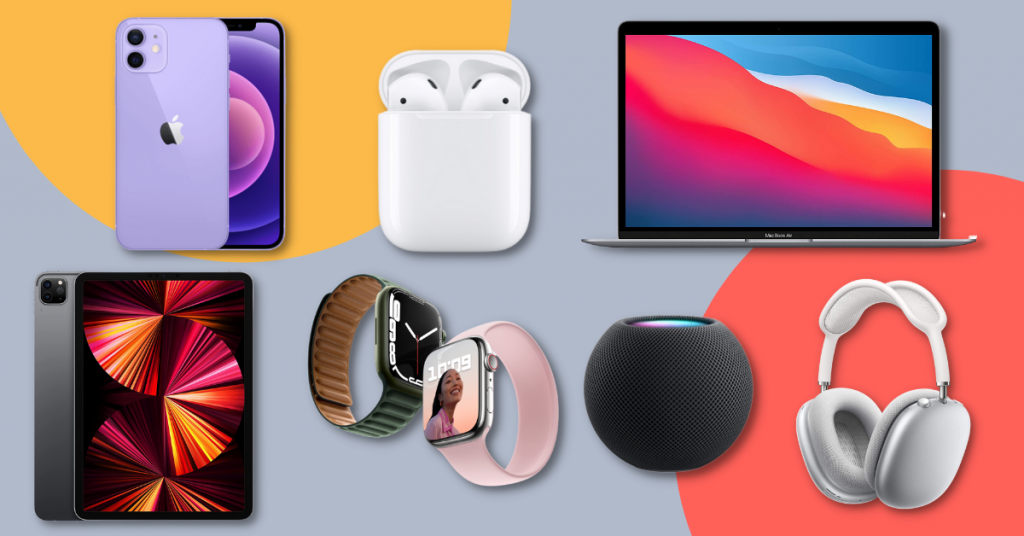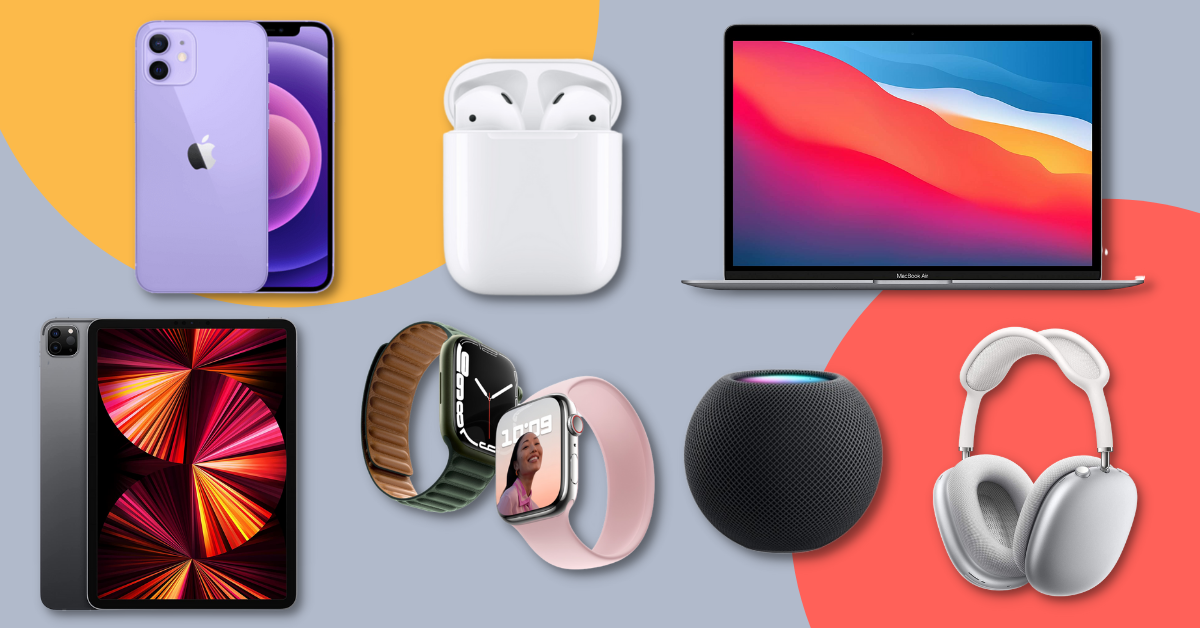 Step 01: Go to Apple HK and Browse What You Want to Shop
First things first, go to Apple Hong Kong and browse the item you want us to buy via Buyforyou.
Step 02: Go to Buyforyou
Once you had a product in mind, go to your Buyandship Account and go to "Buyforyou" Tab. You can also access this to your member center or toggle your cursor at the My Account section.
Once you're in, click to add a new request then select Hong Kong.
Please note: Currently this service is only available for the United States and Hong Kong.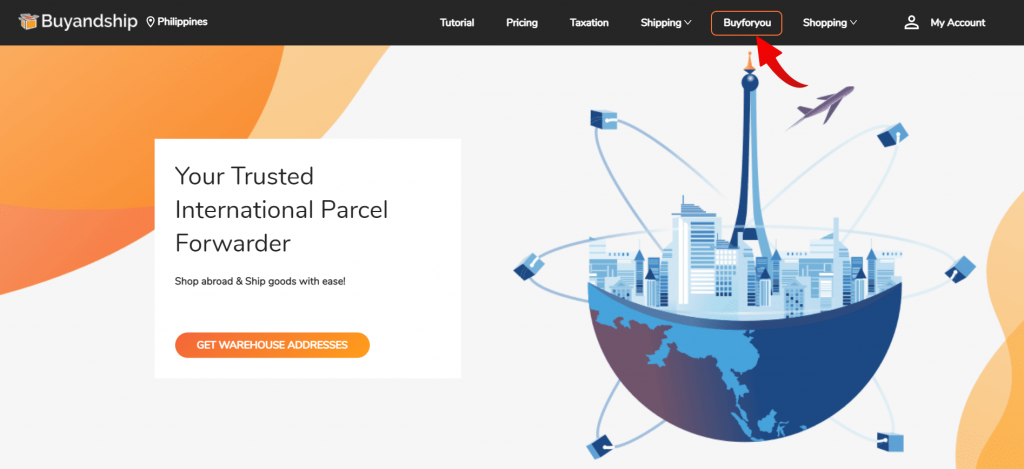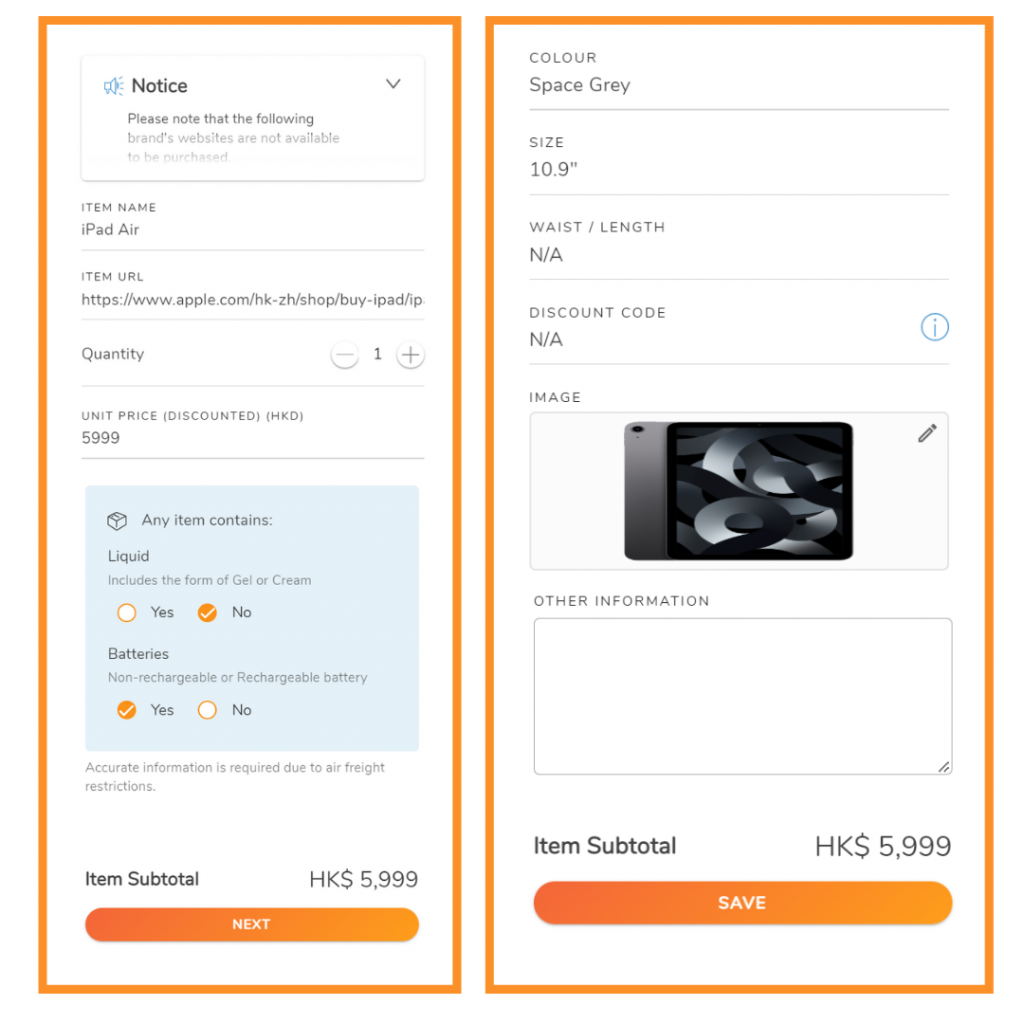 Step 03: Fill in the Details and Submit a Request
Go back to the site you want us to shop from, and fill in the product details. Check the image beside for reference. Double-check your request, hit confirm, and that's it! We will be back shortly in 1-2 working days to reply with a quote!
Step 04: Check and Pay your request
You will be notified by email once the request is confirmed and ready to pay. Please check your request details before making payment. You are strongly advised to settle the payment as soon as possible to prevent stockouts of requested items.
Tip: Until March 31, 2023, you can now enjoy a FREE buying service fee when you shop at Apple Hong Kong using Buyforyou! This is a once-in-a-lifetime offer so make sure you take advantage of it!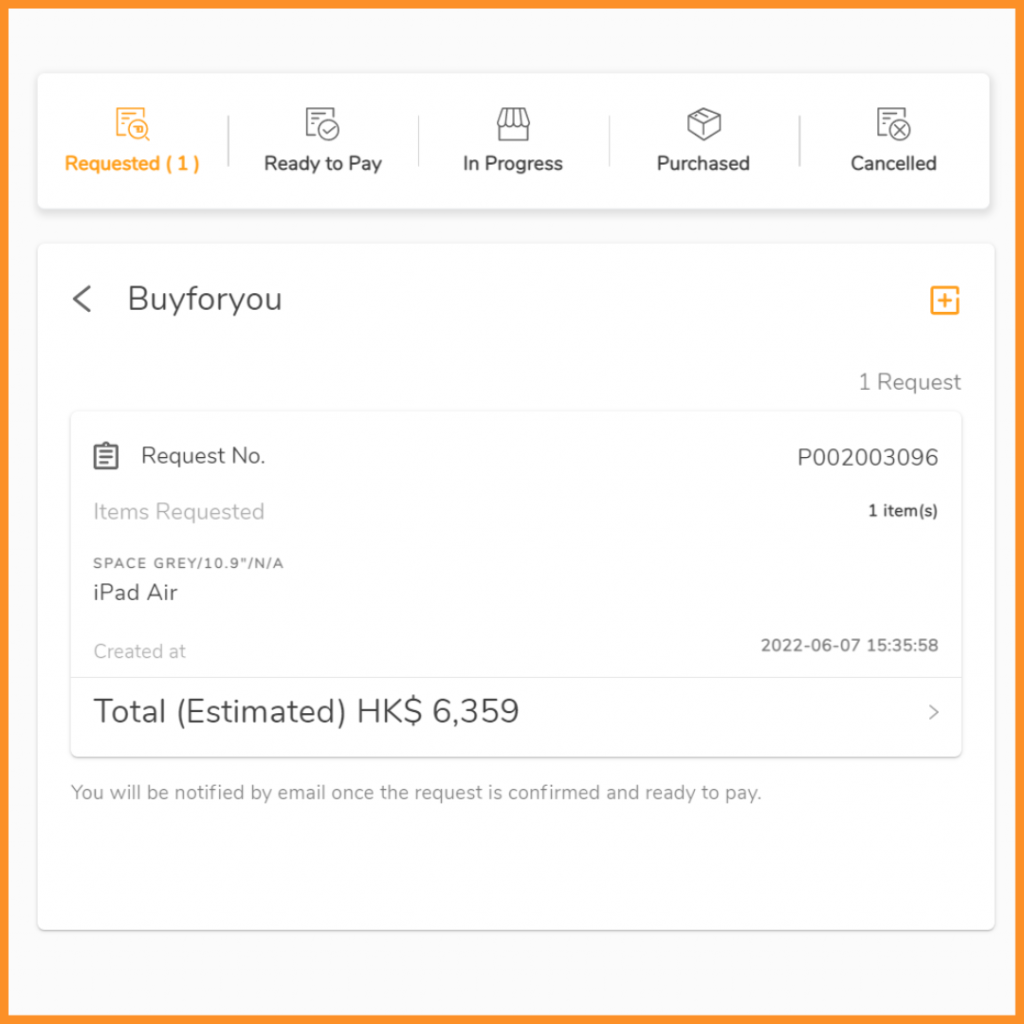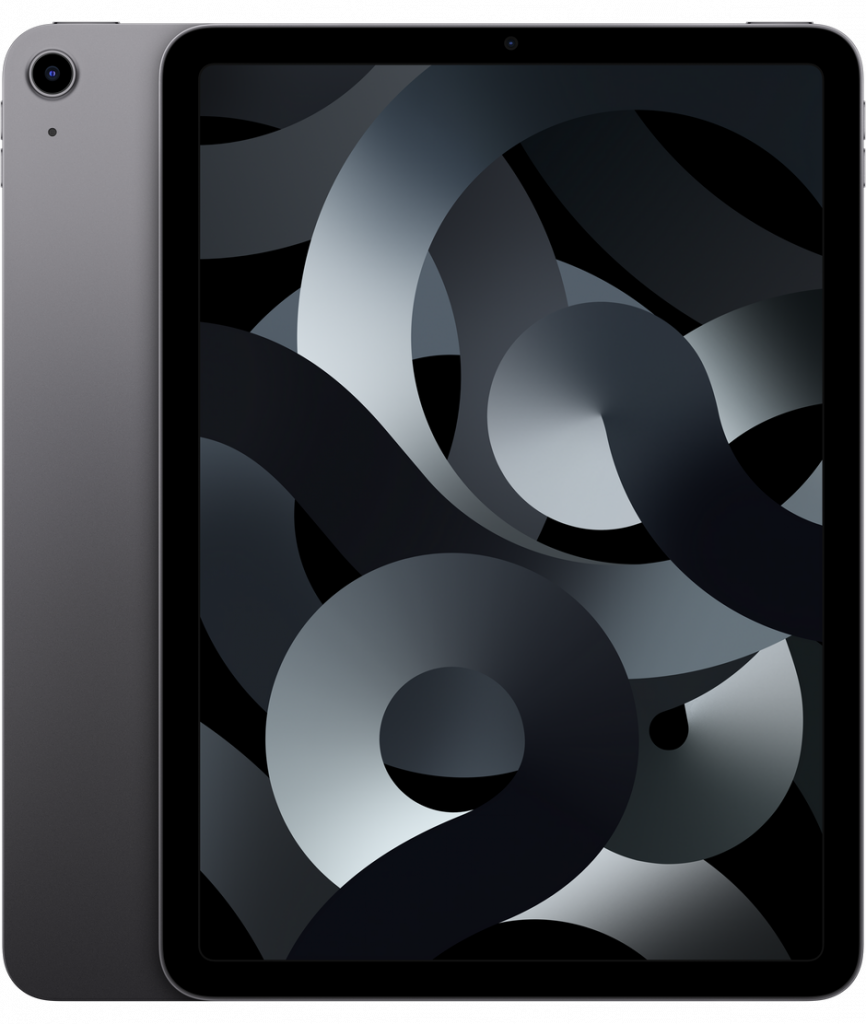 Step 05: Consolidate Your Shipments & Collect Your order
After purchase, your items will be automatically sent to our overseas warehouse you selected (No need to declare your shipment, we will declare for you), and then forwarded to our Hong Kong warehouse.
After you receive an email notification regarding the shipment consolidation, you can consolidate your items, select your delivery address and pay the delivery fee, just like the normal Buyandship process.
[Flash Offers] Free Buying Service Fee for Your Orders from Apple Official Store Hong Kong!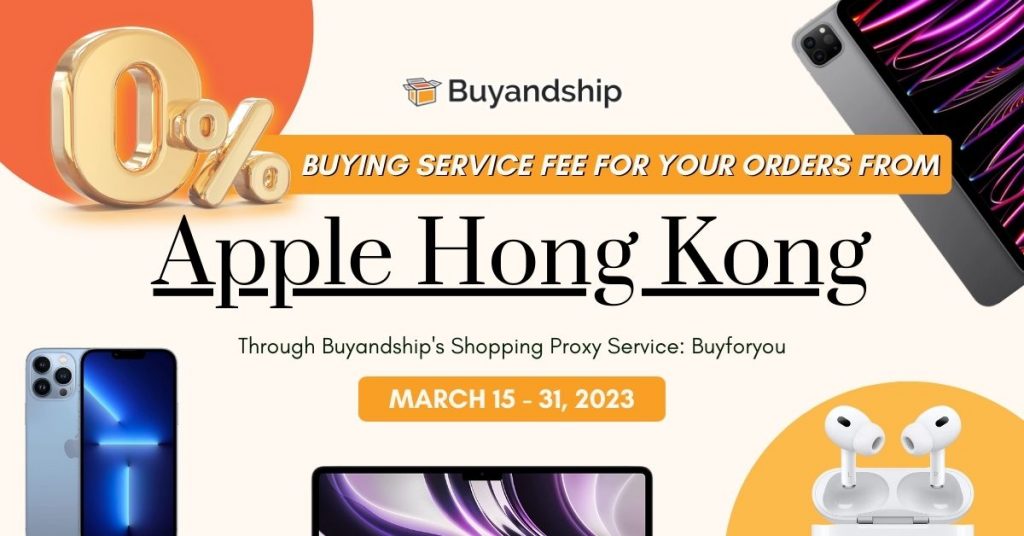 Campaign Period:
March 15, 2023, to March 31, 2023
Promotion Details:
Free buying service fee when you purchase from Apple Official Store in Hong Kong (https://www.apple.com/hk/) via Buyforyou's concierge shopping service!
How It Works?
When you submit an item request on Buyforyou, the 6% handling fee would still appear on your order. Our buying agent will update and remove the buying service fee for the member upon order
Terms & Conditions
1. This promotion is only applicable to Buyandship members in the Philippines.
2. This promotion is only applicable to orders from Apple's Official Store in Hong Kong (https://www.apple.com/hk/) through the Buyforyou service (https://www.buyandship.ph/buyforyou/) and delivered to Buyandship's warehouse in Hong Kong.
3. The promotion period will be running from March 15, 2023, to March 31, 2023, at 11:59 pm.
4. Once an order is created, the member understands and agrees to abide by the terms and conditions of the promotion. In case of any dispute, Buyandship reserves the right to the final decision.
---
One More Thing: The following brand's websites are not available to be purchased: Adidas, Arcteryx, Arcteryx Outlet, Bath & Body Works, Bose, Brandy Melville, Carhartt, Chanel, Clarks, Coach, Coach Outlet, Cole Haan, Coleman, Crocs, Cuddledown, Dell, Dior, eBay, Ecco, Game Stop, Giorgio Armani Beauty, Hoka, HP, Kiehl's, Lego, Levi's, Lenovo, Walgreens, Mystery Ranch, New Era, Nike, Paula's Choice, Pokemon Center, Ralph Lauren US, Sabon, See's Candies, TheRealReal.