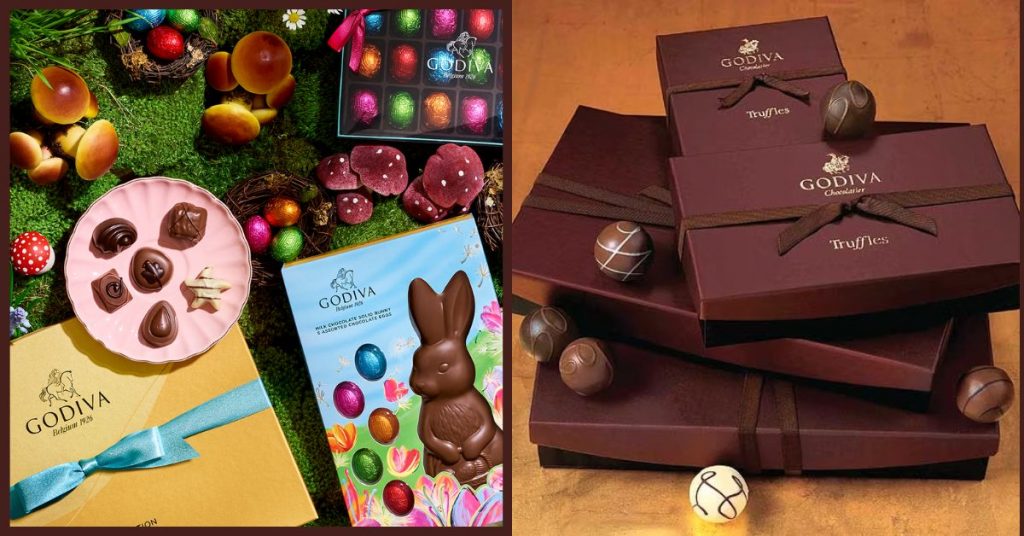 Indulge in the ultimate chocolate experience with Godiva! From rich and decadent truffles to creamy milk chocolate bars, Godiva offers an array of gourmet chocolates that will satisfy your sweet tooth and elevate your taste buds. This Easter 2023, experience the luxurious taste of Godiva at the best prices from Italy and ship to the Philippines hassle-free with the help of Buyandship's parcel forwarding service!
Table of Contents:
► All About Godiva Chocolates
► Godiva Chocolates Easter Collection
All About Godiva Chocolates
What is Godiva Chocolates?
If you're a chocolate lover, chances are you've heard of Godiva Chocolates. Founded in 1926 by Joseph Draps, Godiva has become one of the most popular luxury chocolate brands in the world. With a wide variety of chocolates available, from truffles to bars to gift boxes, Godiva offers something for everyone who loves chocolate.
History of Godiva Chocolates?
Joseph Draps founded the company in Brussels, Belgium. Draps was inspired by Lady Godiva, a legendary figure from the 11th century who rode through the streets of Coventry, England, naked, to protest against taxes imposed by her husband. Draps named his chocolate company after her as a symbol of luxury and indulgence.
The first Godiva boutique opened in Brussels in 1926, and the company quickly gained popularity for its exquisite Belgian chocolates. In 1966, Godiva was acquired by the Campbell Soup Company, and in 2007, it was sold to Turkish conglomerate Yıldız Holding. Today, Godiva has more than 600 boutiques and shops in over 100 countries.
Types of Godiva Chocolates
Godiva Chocolates offers a wide range of chocolates, each with its unique flavor and texture. Some of the most popular types of Godiva chocolates include:
Truffles: Godiva is famous for its truffles, which come in a variety of flavors, including dark chocolate, milk chocolate, and white chocolate. Some of the most popular truffle flavors include hazelnut praline, salted caramel, and strawberry cheesecake.
Bars: Godiva chocolate bars are made with the finest quality chocolate and come in a variety of flavors, including dark chocolate, milk chocolate, and white chocolate. Some of the most popular bar flavors include sea salt caramel, almond, and raspberry.
Gift boxes: Godiva gift boxes are the perfect way to give the gift of chocolate to someone special. They come in a variety of sizes and flavors and can be customized to suit individual tastes.
Seasonal chocolates: Godiva also offers seasonal chocolates, such as Easter bunnies, Valentine's Day hearts, and Christmas-themed chocolates.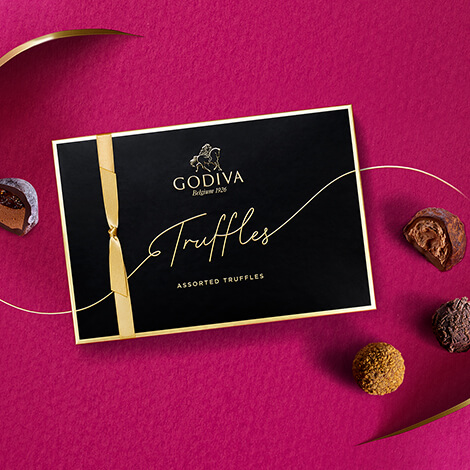 Godiva Chocolates Easter Collection 2023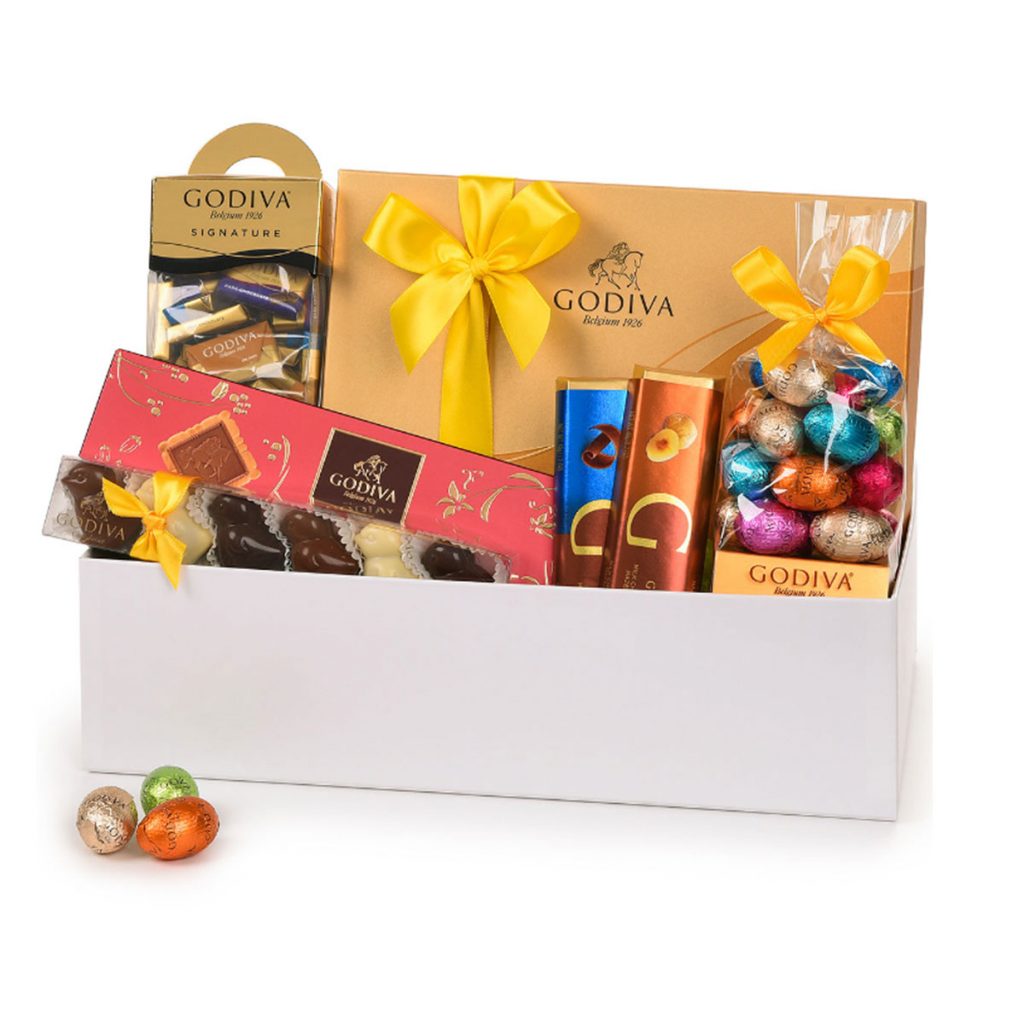 Godiva Easter Indulgence Gift Box
Indulge some-bunny special with a fabulous collection of Godiva Easter chocolates this spring! This gift box includes foil-wrapped chocolate Easter eggs enclosed in a clear cello bag, Godiva's iconic Gold Rigid Box, individually wrapped Napolitains, a pair of milk chocolate bars, and milk chocolate Prestige biscuits!
Not Available in the Philippines
UK Price:PHP 6,979.31(€117.00)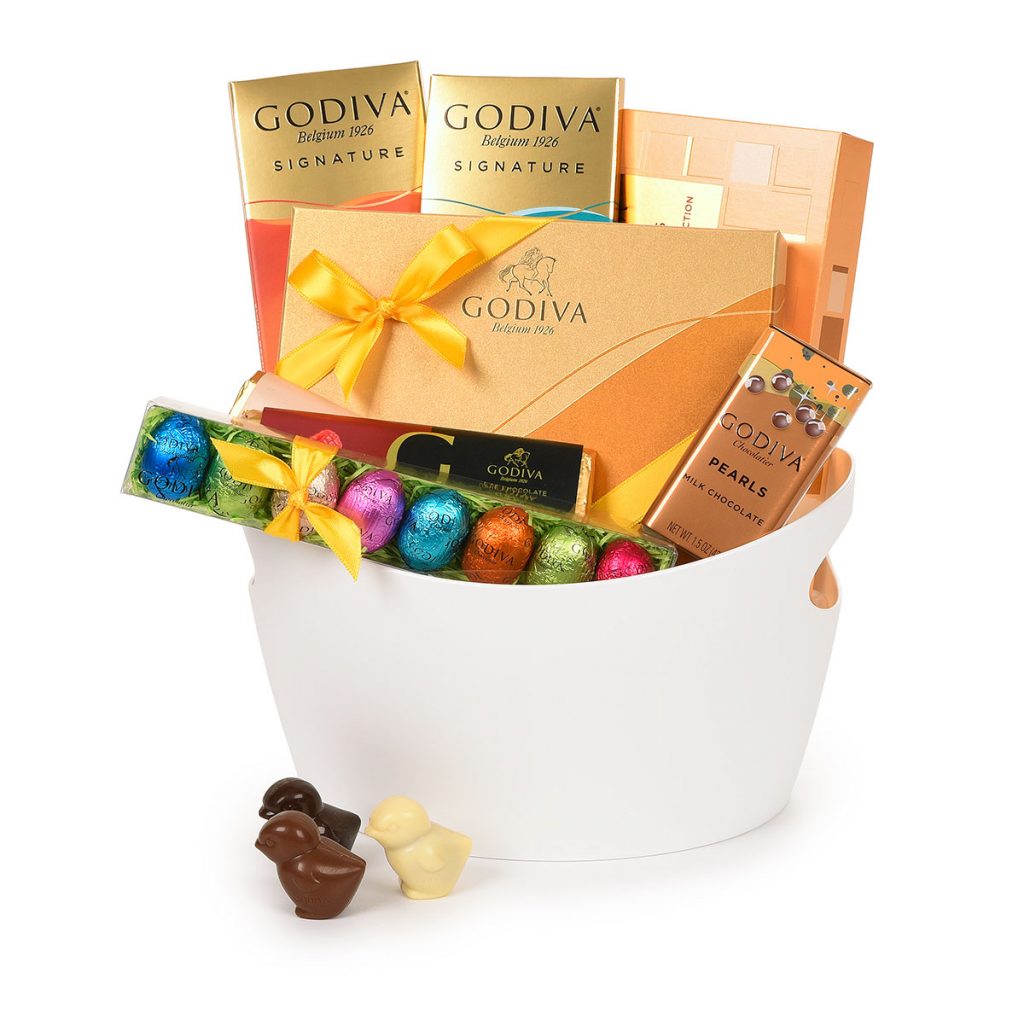 Godiva Stylish Easter White Basket
There's a lot to love in this stylish Godiva Easter gift: charming chocolate Easter chicks, a cello with colorful Easter "pops" chocolate eggs, the 36 milk chocolate Carrés, milk chocolate pearls in a take-anywhere tin, signature Godiva tablets and bars in luscious flavors, and milk chocolate macadamia nut!
Not Available in the Philippines
UK Price:PHP 6,165.06(€103.35)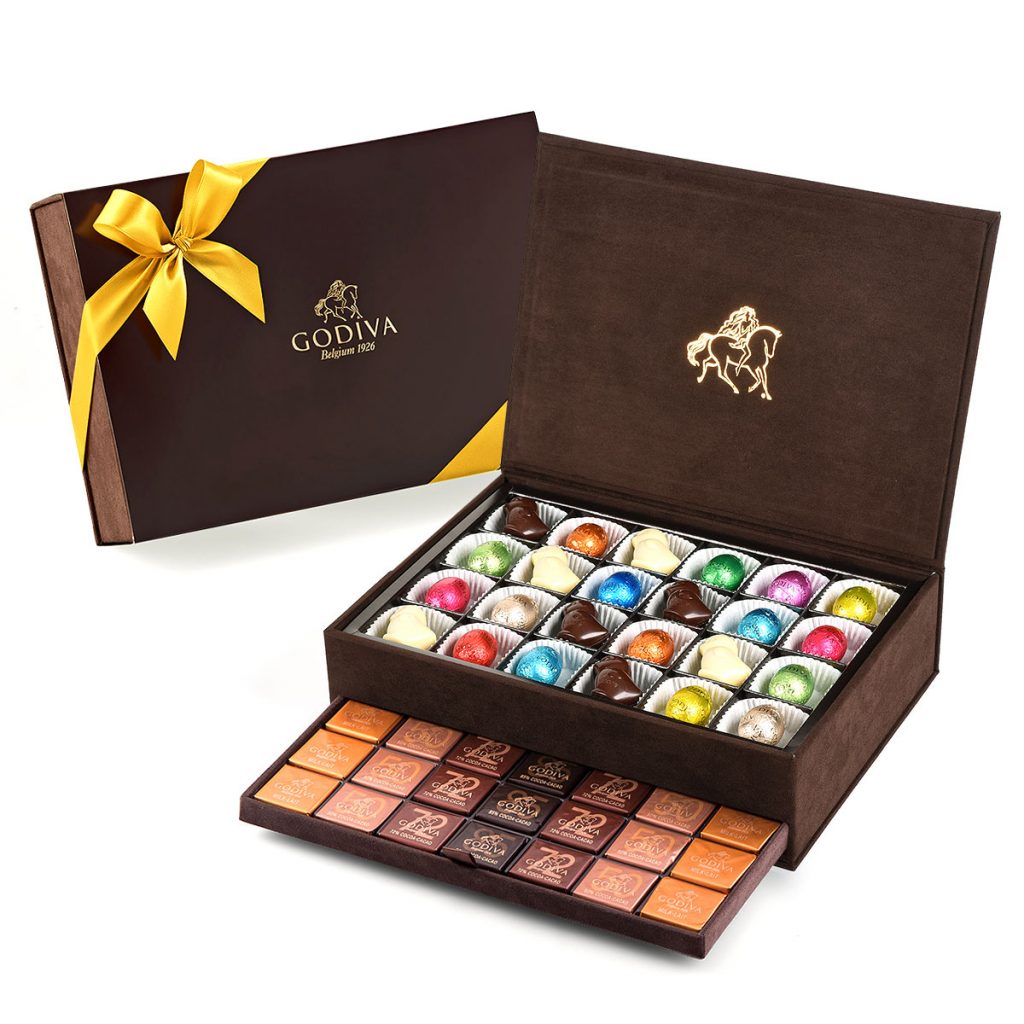 Godiva Easter Royal Box, 94 pcs
For the gift of all gifts, Godiva's Easter Royal gift box is sure to impress. Filled with chocolate figures and Easter eggs, this one is a real treat for everybody! Discover all the different flavors of the Easter eggs and indulge in some delicious chocolate figures!
Not Available in the Philippines
UK Price:PHP 7,832.34(€131.30)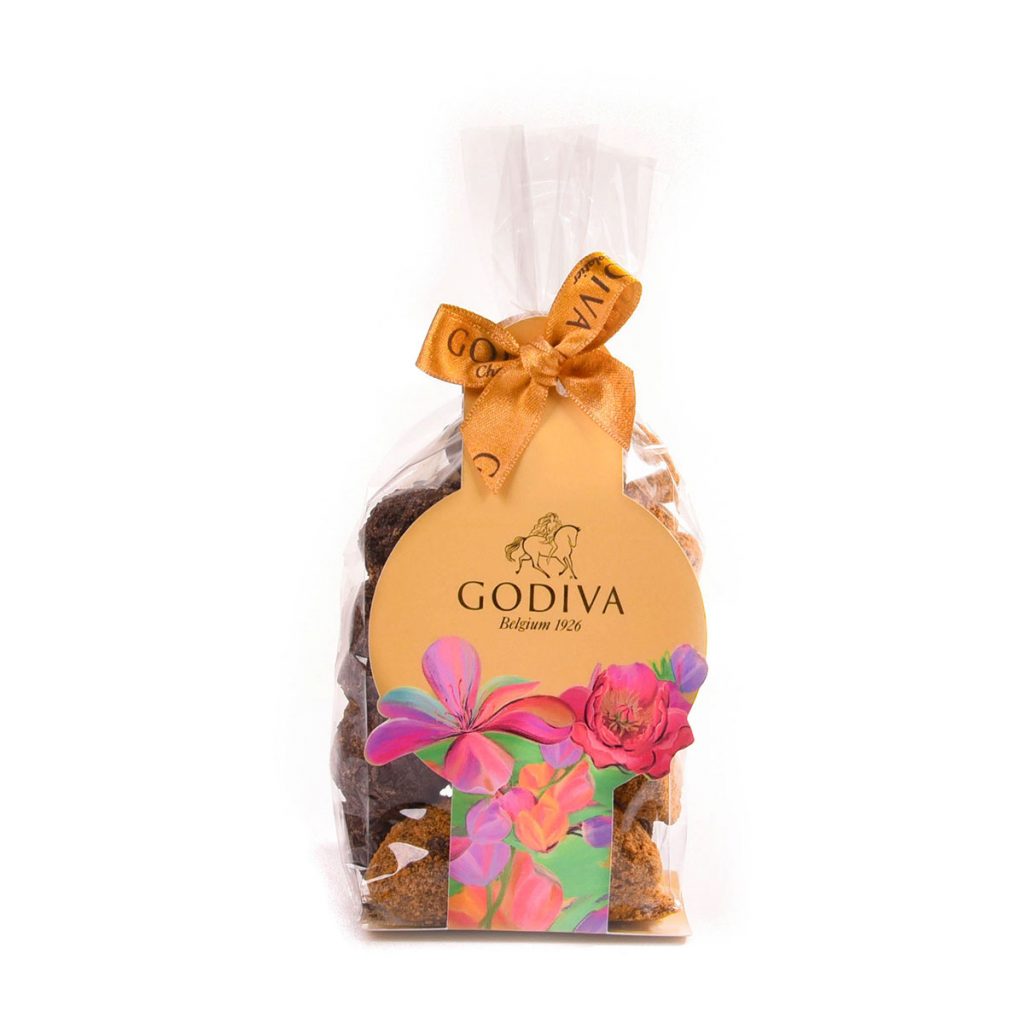 Godiva Easter Truffles Cello
Delight in the joys of Godiva truffle! An assortment of scrumptious milk and dark chocolate truffles are presented in a lovely floral cello. It's the perfect treat for any occasion.
Not Available in the Philippines
UK Price:PHP 2,442.76(€40.95)
💡 Note: Product prices, quantities, etc. may change due to sales. All are subject to change. We do not own any of the pictures above nor affiliated with Godiva Chocolates. All credits are due to Godiva unless otherwise specified.