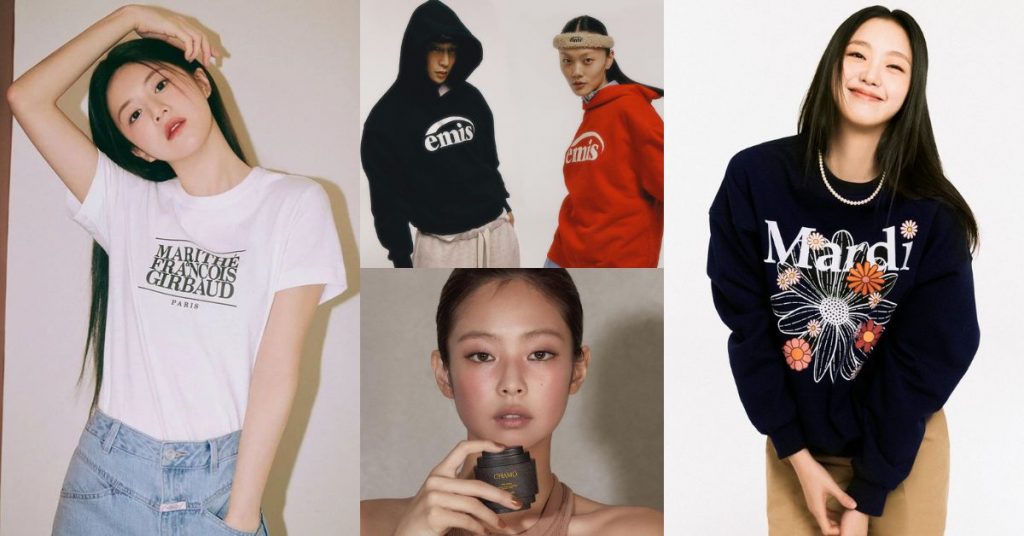 Recently, many Korean fashion brands have become popular after they're seen on Korean celebrities and idols during their off-duty days! From T-shirts to perfume hand cream, discover fashion pieces worn by Han So-Hee, Jennie from BLACKPINK, Park Seo-jun, and more of your favorite Korean idols!
We compiled a list of Korean fashion brands that are trending right now and spotted on various Korean celebrities and idols! Many aren't available locally in the Philippines, but you can shop your favorite fashion pieces from Korea and ship them to the Philippines hassle-free with the help of Buyandship's parcel forwarding service!
💡 Shopping Tips: Most Korean online stores only accept UnionPay credit cards or NaverPay! It's recommended to check and get your card ready before you checkout.
Table of Contents:
6 Must-Buy Korean Fashion Brands
► MARITHÉ FRANÇOIS GIRBAUD
► Mardi Mercredi
► EMIS
► Matin Kim
► TAMBURINS
► MARGE SHERWOOD
Must-Buy Korean Fashion Brands in 2023
1. MARITHÉ FRANÇOIS GIRBAUD
The 50-year-old French fashion brand has been popular around the globe for its comfortable yet stylish denim pieces, spotted on Korean stars such as Jennie from BLACKPINK, Park Seo-jun, MAMAMOO, and ITZY!
T-shirts and caps with the brand's logo on them have been a big hit recently!
⚡️ Shop Spring Sale now to save on selected styles!
Seen on Korean actress Cha Jung-won, here's a classic T-shirt featuring the brand's logo on the front for an extra touch of style!
Not Available in the Philippines
KR Price:PHP 2,088.88(KRW49,000)
2. Mardi Mercredi
Mardi Mercredi is a Korean fashion brand that offers easy-to-wear casual pieces, best known for their floral motifs and vibrant colors! The brand has been trending on social media with its iconic "Mardi" logo T-shirts!
Get the same style seen on Kim Go-eun! Featuring colorful mini daisies on the front, pair them with pants or dresses of your choice for a stylish look.
Not Available in the Philippines
KR Price:PHP 2,186.93(KRW51,300)
3. EMIS
Founded in 2017, this popular Korean streetwear brand is loved by many Korean celebrities such as Song Hye Kyo, and Han So-hee for its casual clothing, bags, hair accessories, and hats – all come at affordable prices!
The EMIS baseball cap is one of the brand's most popular items! Featuring a bold logo and vibrant color, get it before it's sold out again!
Not Available in the Philippines
KR Price:PHP 1,790.47(KRW42,000)
4. Matin Kim
This Korean fashion label is known for trendy yet comfortable pieces that take an approach to modern minimalism! The brand's metallic logo tag is easily recognizable in its understated style.
Made with lightweight nylon, it's roomy with a logo push-lock closure.
Matin Kim's buckle bag was seen on Taeyeon from Girls' Generation!
Not Available in the Philippines
KR Price:PHP 4,049.88(KRW
95,000)
5. TAMBURINS
TAMBURINS, the newly-launched fragrance and skincare brand endorsed by Jennie from BLACKPINK, is Gentle Monster's own cosmetics label!
Shop hero items of hand creams and home fragrances that come in artsy-looking packaging!
⚠️Please be noted that aerosols (including body mist) and flammable products (including fragrances) are prohibited items for shipping.
Jennie is holding CHAMO, which has a scent of sweet chamomile, with musk and wood grain, giving a subtle and harmonious fragrance that spreads instantly.
Not Available in the Philippines
KR Price:PHP 1,364.17(KRW
32,000)
6. MARGE SHERWOOD
Korean designer brand Marge Sherwood has gained popularity ever since shoulder bags and Boston bags became fashionable!
Its handbag collection features contemporary designs, with classic shapes and colors, perfect for both daily and different occasions!
Make a statement with this mini hobo featuring a mini size and bold color! Comes with an adjustable shoulder strap and dust-proof pouch.
Not Available in the Philippines
KR Price:PHP 10,188.64(KRW
239,000)
💡 Note: Product prices, quantities, etc. may change due to sales. All are subject to change. We do not own any of the pictures above nor affiliated with the brands mentioned. All credits are due to all of the brands featured in the article unless otherwise specified.