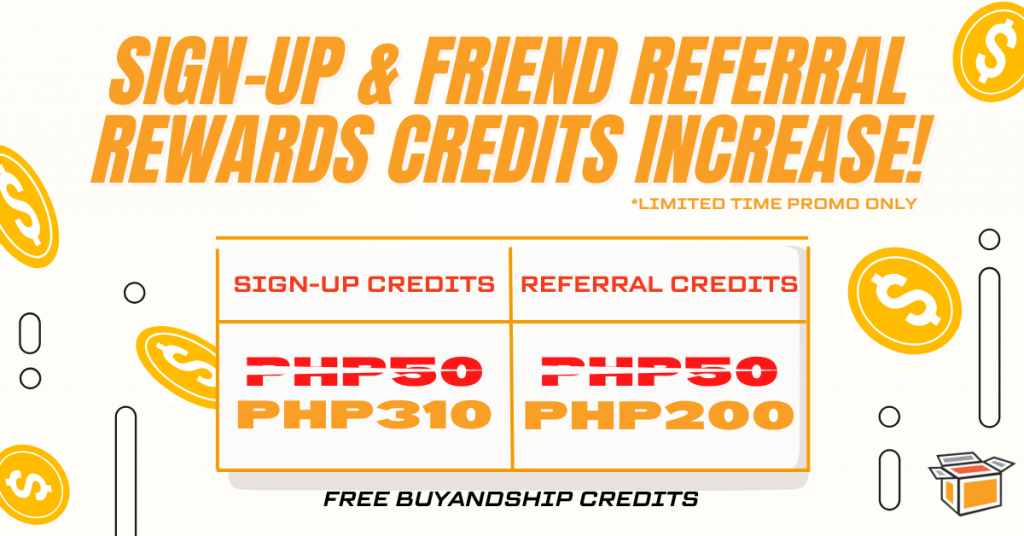 We are thrilled to announce that as a way of showing our appreciation for your unwavering support over the years, sign-up and friend referral credits rewards have now been increased from PHP50 to up to PHP310 Buyandship credits!
New members who register and verify their account will receive PHP 310 Buyandship credits as a welcome gift. And the friend referral credits reward has also been increased to 200 credits. This offer is extended until October 31, 2023, so don't miss out on this amazing opportunity!
Sign Up Reward Credits
Whether you're looking for fashion apparel, electronics, cosmetics, personal care, or home items exclusively on any of the 12 locations worldwide we cater to~ save more money when you buy them directly via Buyandship PH! Being a Buyandship member only requires your email address, mobile phone, and personal information. After sign-up, you will be rewarded PHP310 credits as a welcome gift!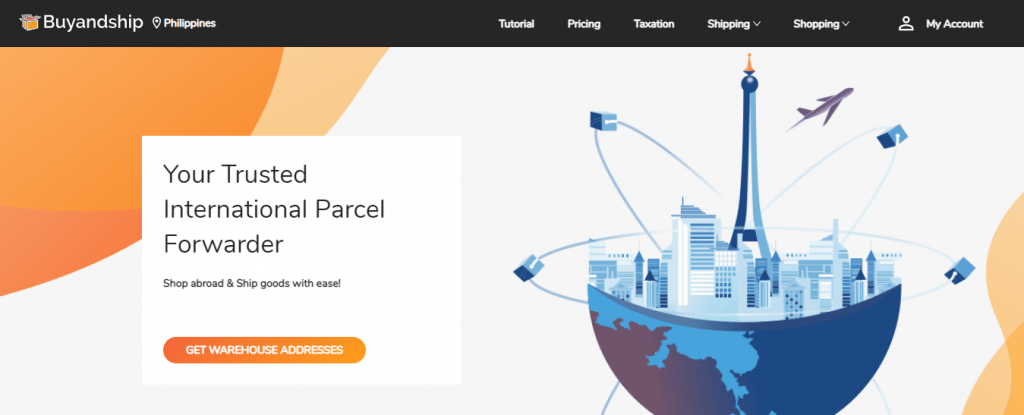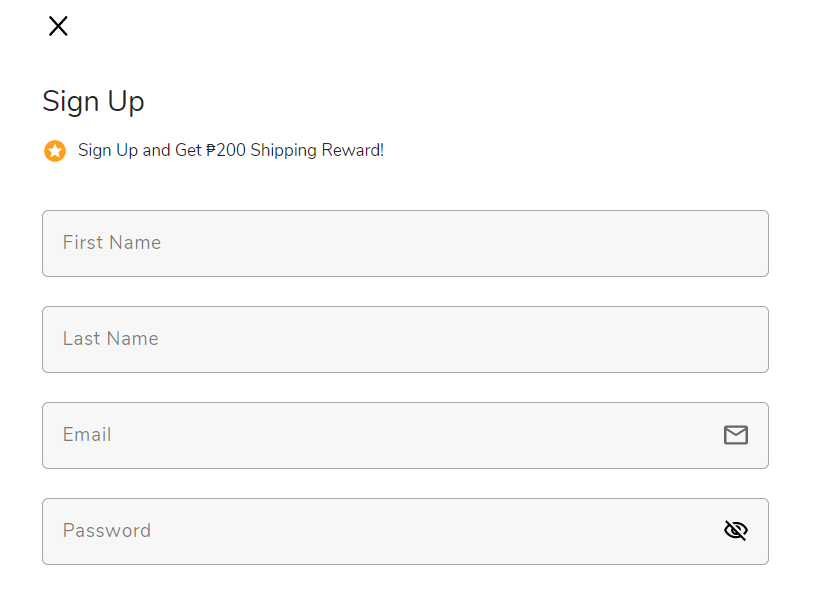 Step 2: Fill in your name, last name, and email address, and set a password. Click "SIGN UP" once you're done.
Tips: We will update you on the latest status of your shipment by email, therefore it's recommended to register with an email that is frequently used.
Step 3: Check your mailbox and click the link to finish mobile verification.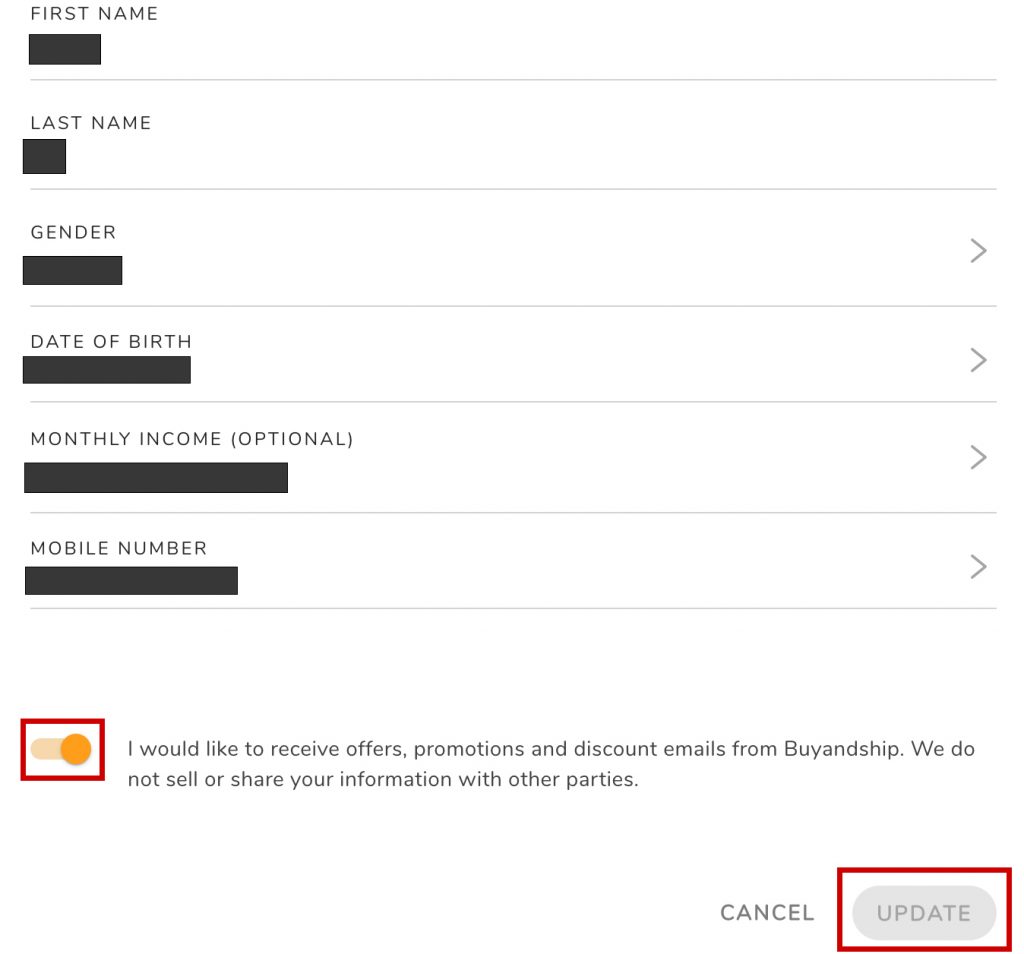 Step 4: You can also optimize your personal profile, and enter your mobile number to finish the verification. Click "Confirm" to finish the whole registration. You can now start to use Buyandship's service! 
Friend Referral Reward Credits
Involve your friends and family in online shopping abroad! This 2023, we want to give you a great offer. Simply recommend Buyandship to your family or friends and get PHP 200 Referral Credits instead of PHP 50 when you invite friends to register and complete their first order via Buyandship. After 14 days of the order being completed, both of you will automatically receive PHP200 credit points (each point equals a PHP1 shipping fee!) There is no limitation to your referred friends, the more friends you refer, the more points you'll receive!
📌 How to Refer a Friend To Earn Points
Visit "My Account"
Go to the "Referral" Page
Copy the link according to the instructions, you can even share it immediately on your social media accounts!
Share your "Friend Referral Number" or "Referral Link" with a friend for registration and order completion.
You and your friend will receive 200 credit points within 14 days after the first transaction, the more friends you refer the more credit points you will get!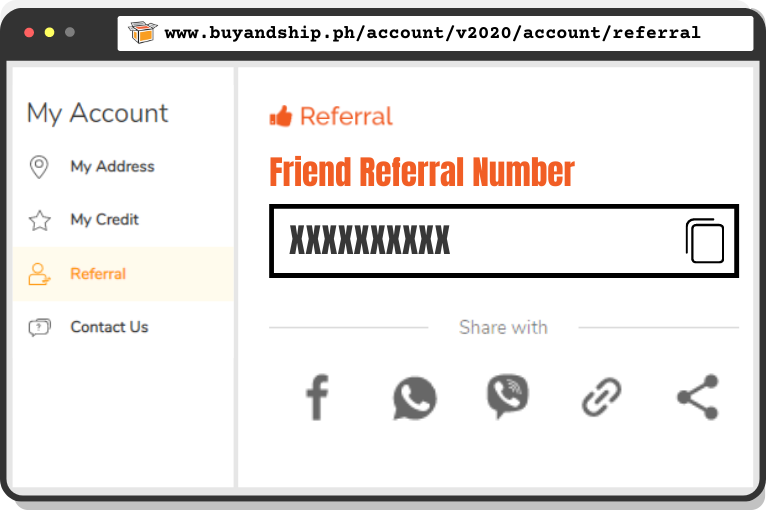 📌 How to Input Your Referral Link
Create an account on our Sign Up Page HERE or use the Referral Link from your friend
If you go through the referral code route: Once you click on your email verification link, you will be redirected to your profile page. Fill in your details and paste the referral code from your friend
Verify your account through a valid PH Number
Complete your first transaction and receive PHP200 Credits!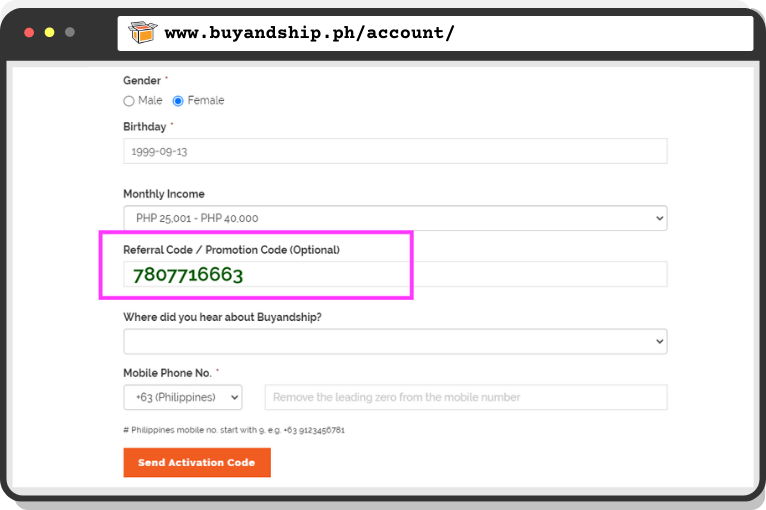 If you have any inquiries, please feel free to contact our Customer Service team via Live Chat, and we are happy to assist you as always.