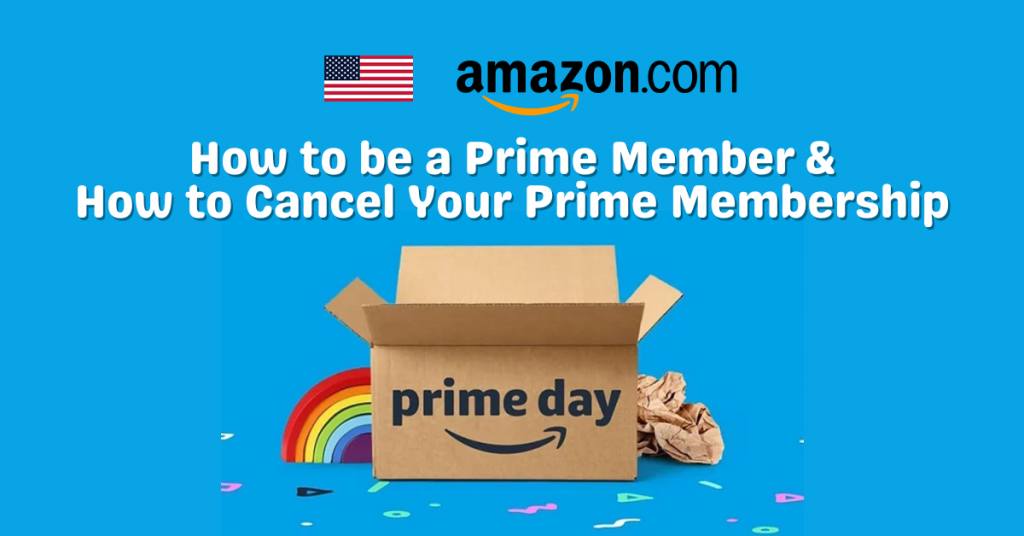 As you all know, Amazon Prime Day is almost here but let's re-track: What is Prime Day? It is Amazon's BIGGEST Annual Sale Event where Prime members can purchase more than 100,000 products at a discounted price~ for the past few years, Amazon's price reduction is even bigger than Black Friday!
The Prime Day offer is only 48 hours, and it is only available to Prime members. If you are not a US Amazon Prime member yet, you can have a 30-day free trial for your first registration. The process only takes 1 minute! Here's a Step-by-Step Tutorial on how to be an Amazon Prime Member so, you can take advantage of Amazon's best deals and listings + How to easily cancel your Prime Membership so, you don't have to pay anything!
2023 US Amazon Prime Day is from July 11 at 12:00 AM Pacific Time (PT) to July 12th at 11:59 PM, which is Tuesday, July 11th at 3:00 PM to Thursday, July 13th at 2:59 PM (PH Time)
Amazon Prime Day 3 Important Steps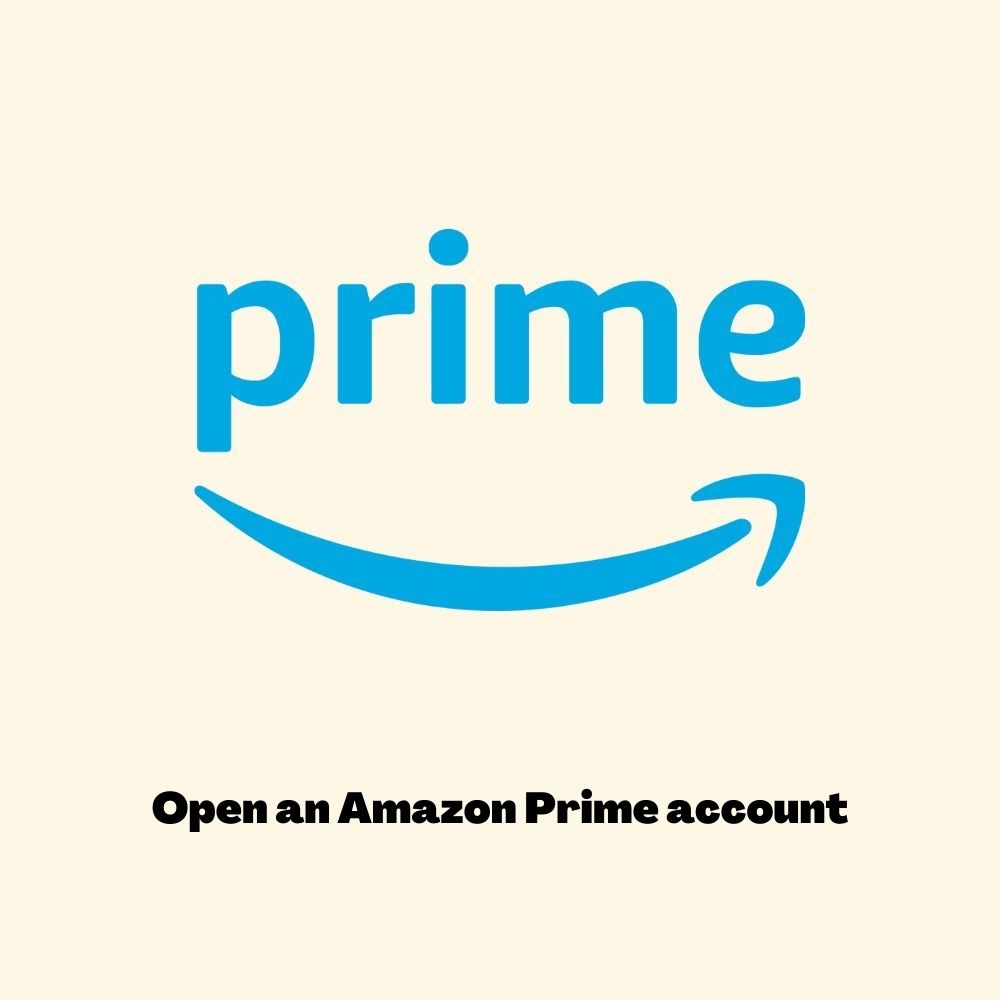 How to Be an Amazon Prime Member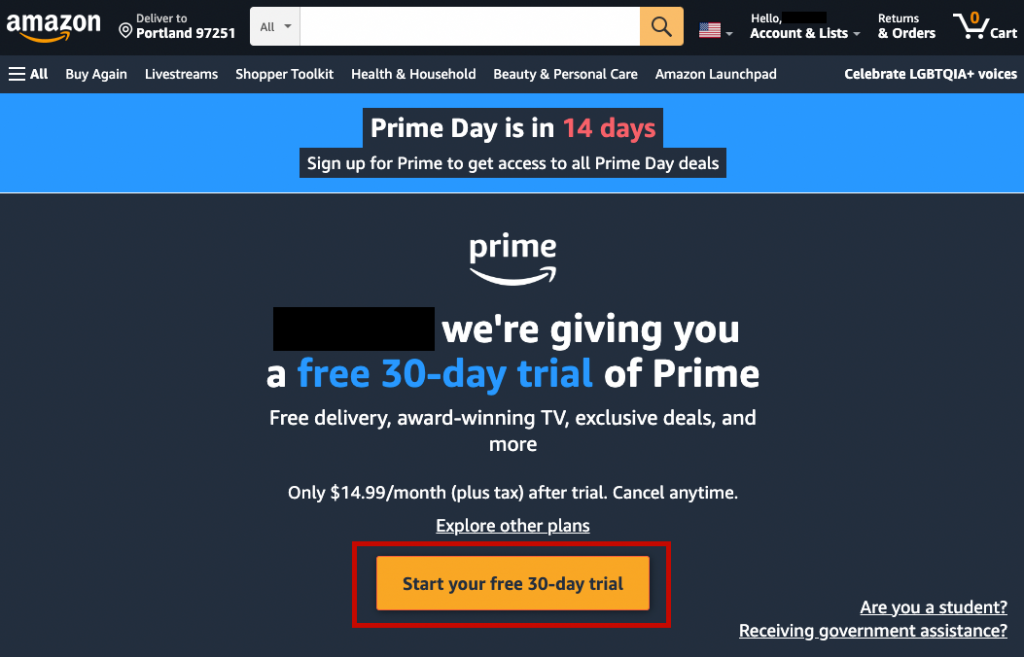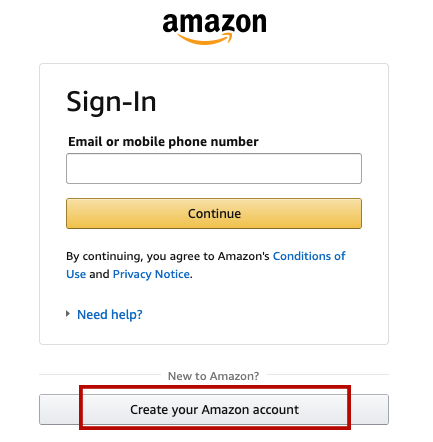 Step 3: If you have not purchased from Amazon before, you need to enter the relevant credit card information, and correctly fill in your Credit Card Address or Philippines Address in the Billing Section; if you have entered the relevant information before, you can directly click "Start My Free Trial" to open it directly.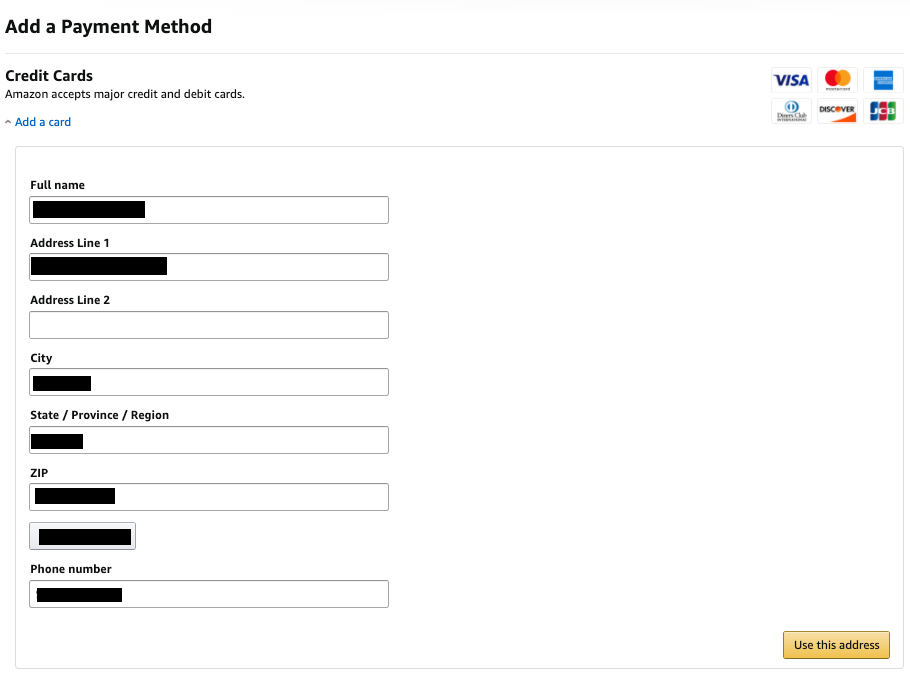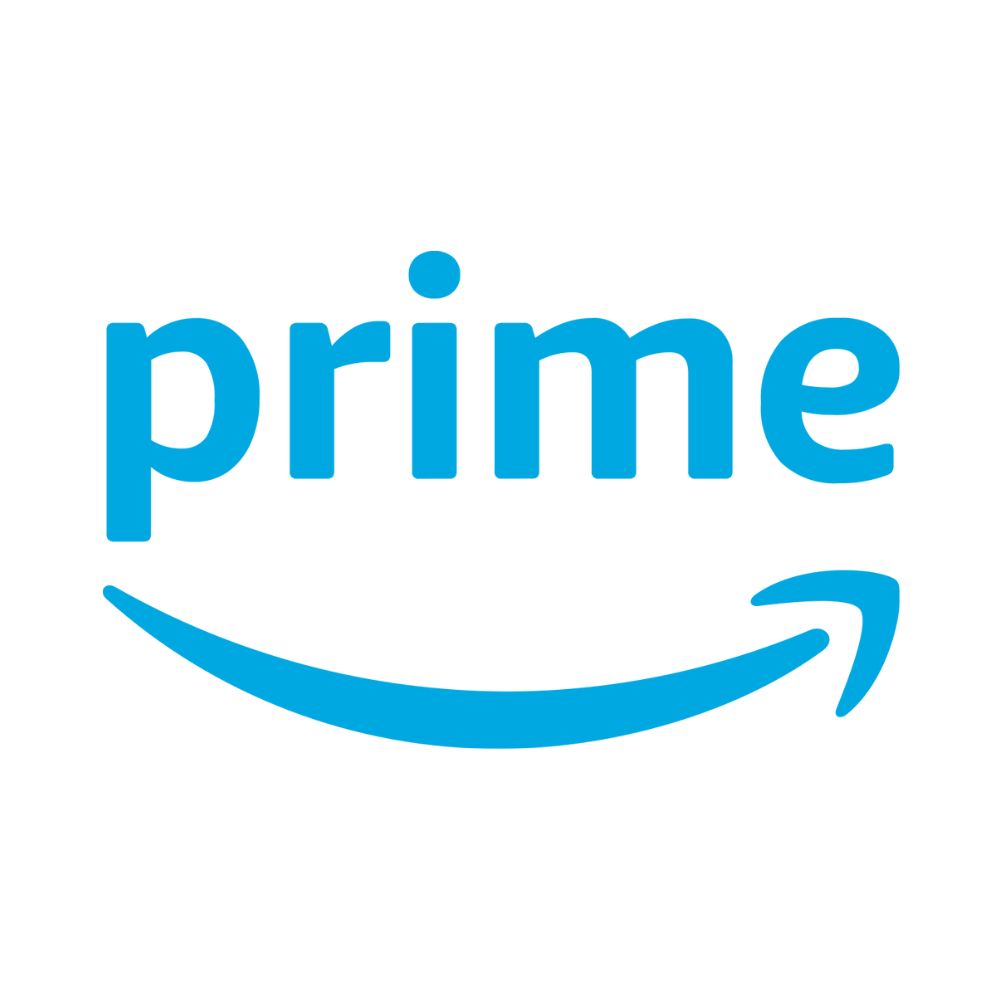 Step 4: The Free Trial is only valid for 30 days. If you need to continue to use it, the annual fee will be deducted from your credit card! So please remember to go back to the Amazon Member Center to cancel your membership within 30 days!
How to Cancel Your Prime Membership
Step 1: Log in to your Amazon account, go to the Prime page, and click "End Trial and Benefits" to cancel your Prime membership.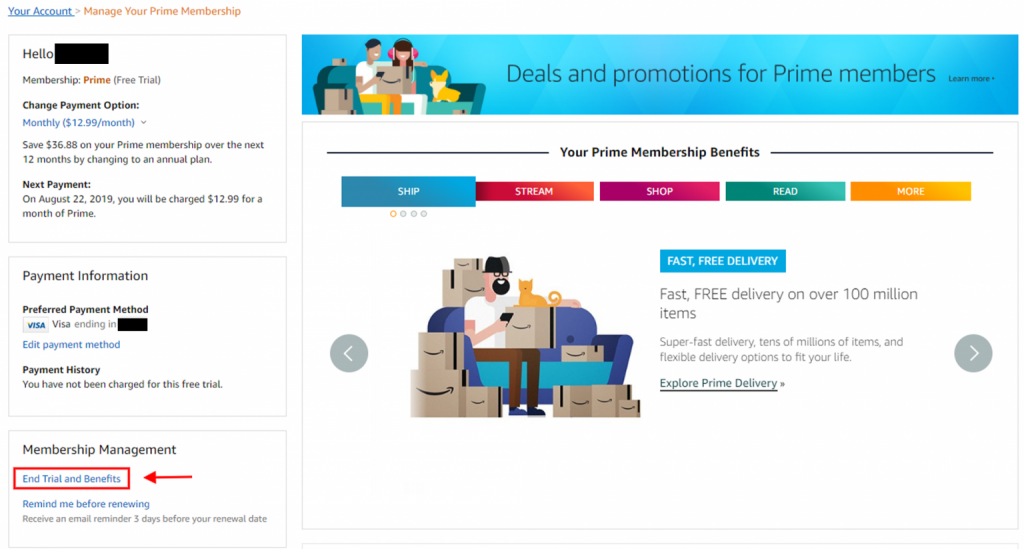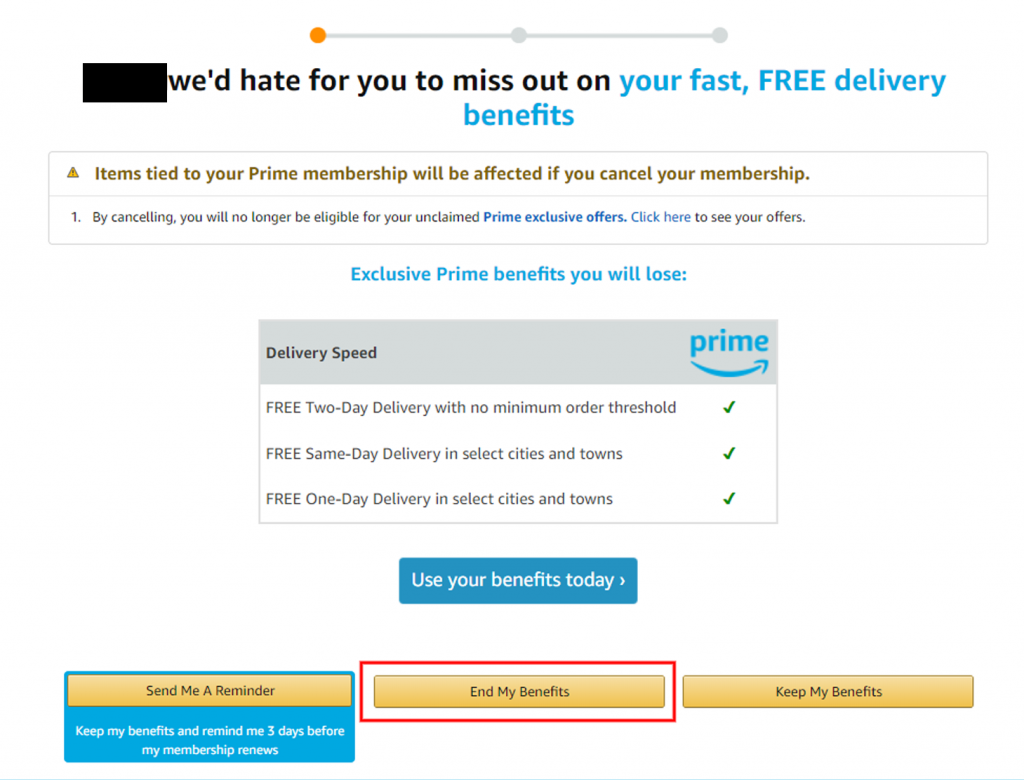 Step 2: Amazon will try to stop you from canceling multiple times so, just keep pressing "End My Benefits"
Step 3: Click "Continue to Cancel"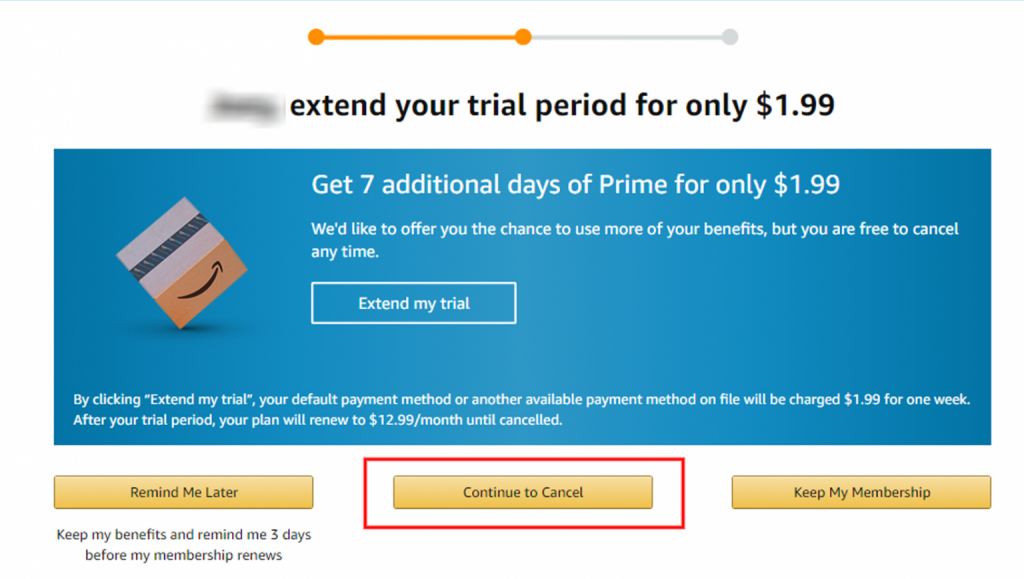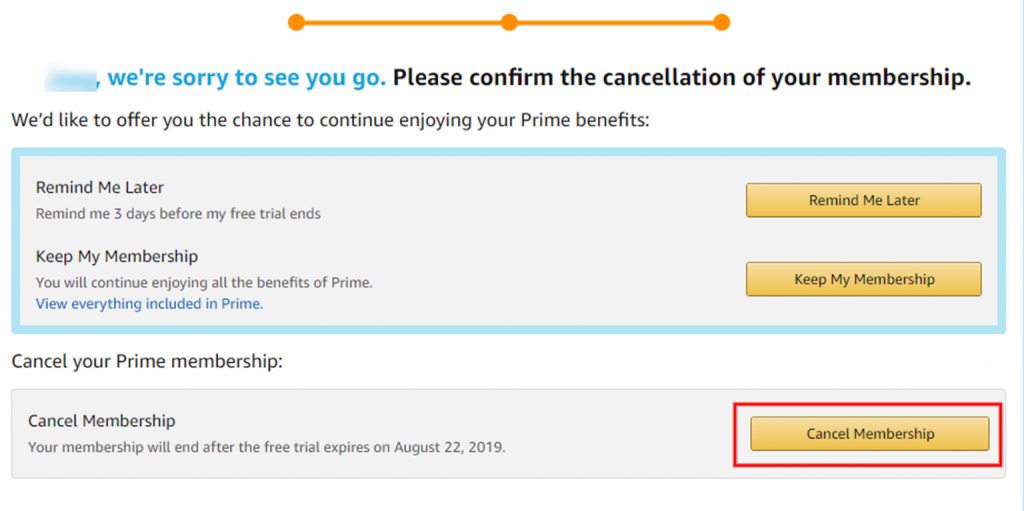 Step 4: Amazon will still keep on convincing you to keep your Prime membership, just click "Cancel Membership"
Step 5: Click "Continue to Cancel" once again.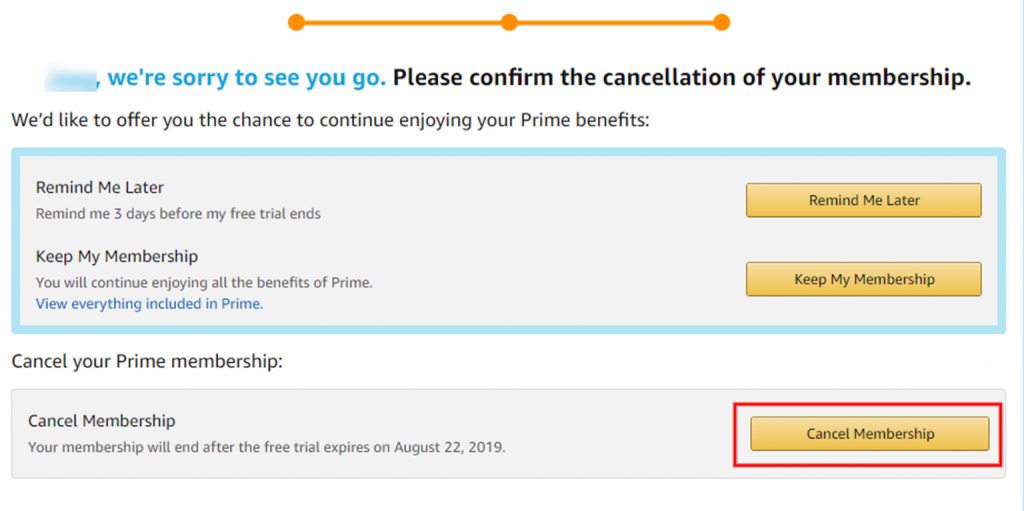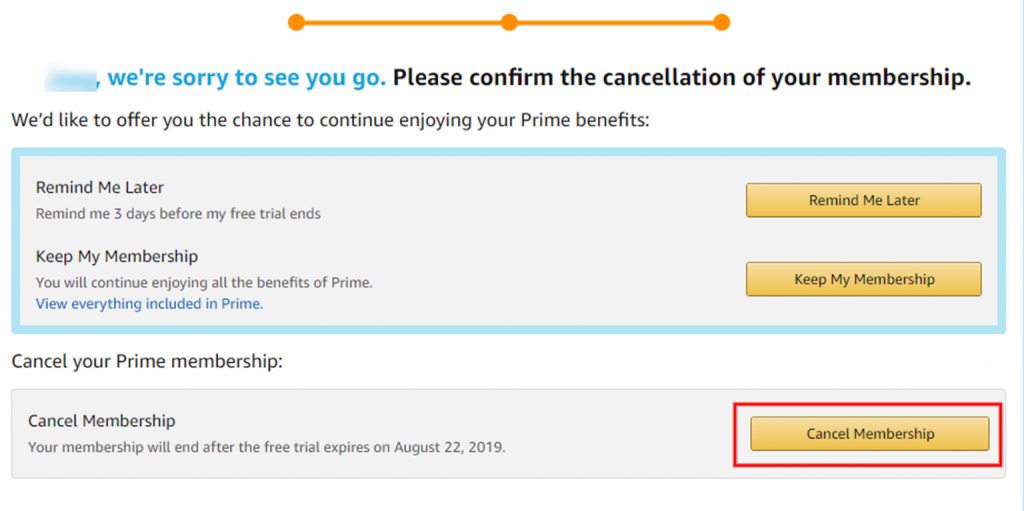 Step 6: After the cancellation is completed, the Prime membership benefits will continue until one month after you start Prime membership, and the period will be displayed in the red box. During this period, you can continue to enjoy the benefits of Prime members!