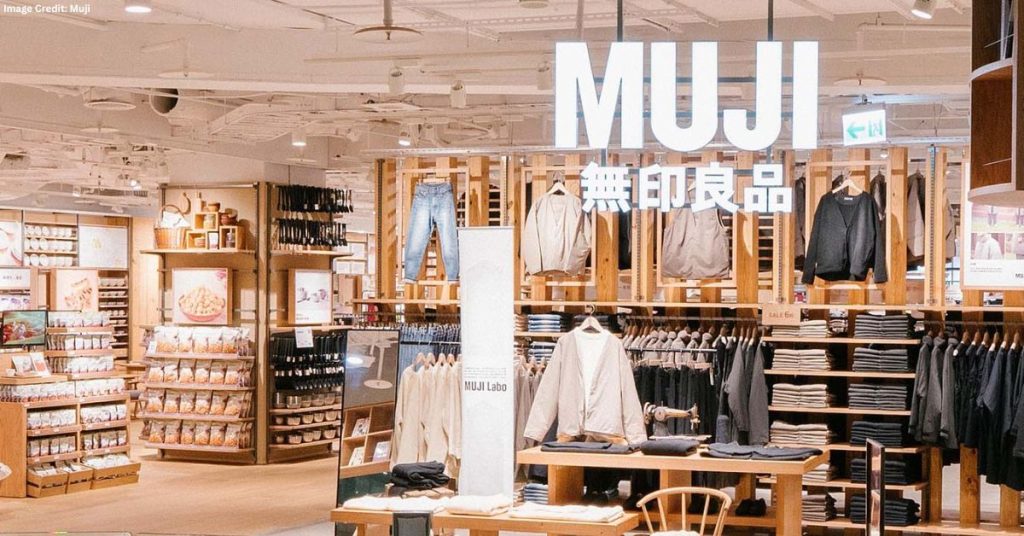 Muji Japan is a renowned brand known for its minimalist, functional, and high-quality home products. With a focus on simplicity, sustainability, and affordability, Muji offers a wide range of products, including household items, clothing, and accessories, that cater to the needs of modern consumers.
Their products are made with natural materials and are designed to promote comfort, efficiency, and a clutter-free lifestyle. Whether you're looking for stylish and practical storage solutions, or eco-friendly bedding and linens, check out these products from Muji Japan to inspire your Muji-style home!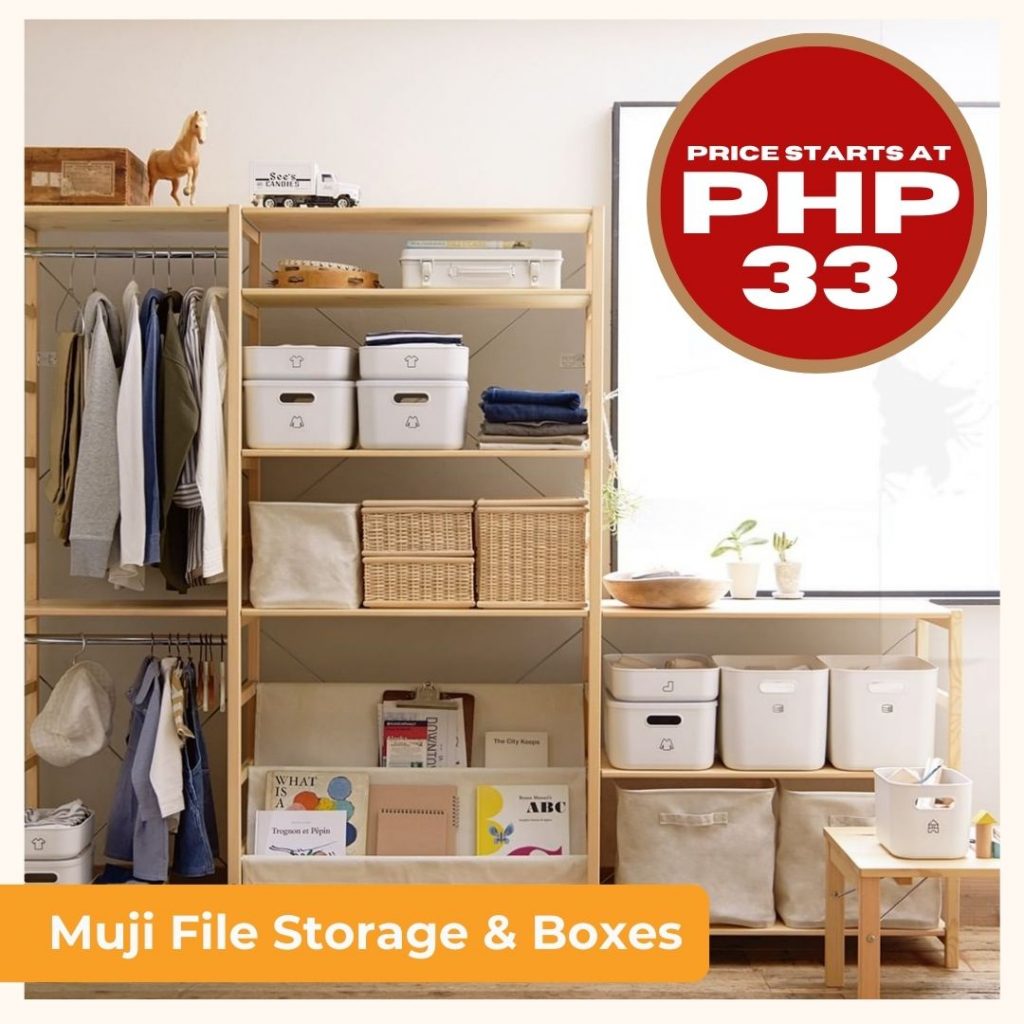 Iconic Muji Polypropylene File Storage Boxes
Muji's storage boxes are a perfect blend of function and style, designed to keep your living spaces organized and clutter-free. These boxes come in a variety of sizes and shapes, making them versatile and suitable for storing anything from clothes, shoes, and accessories to books, toys, and office supplies. Whether you're #TeamPuti, #TeamItim, or #TeamKahoy~ Muji has a storage box for you!
Price Range: PHP32.86 – PHP1,974.10 (JPY84 – JPY2490)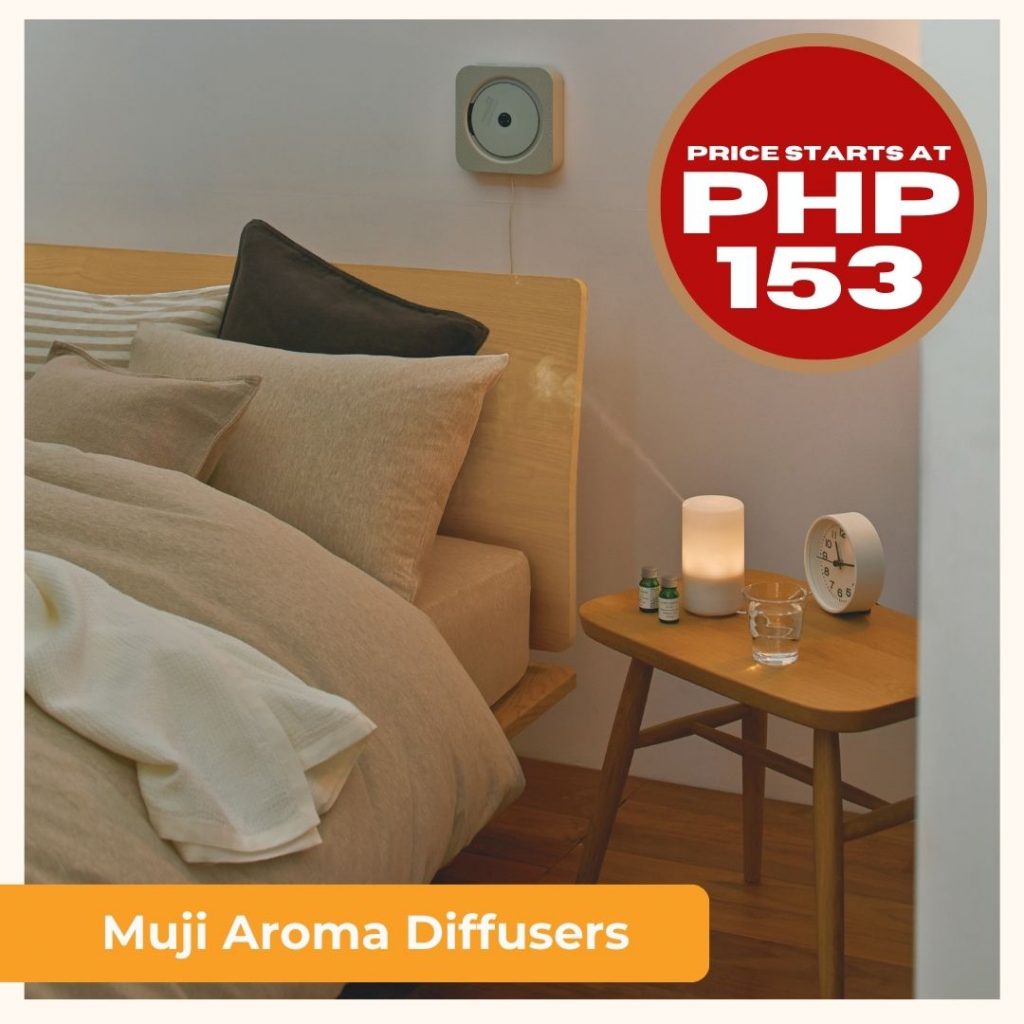 Muji Aroma Diffuser
Muji's Aroma Diffusers are a unique and effective way to bring the soothing scents of nature into your home or office. Designed with simplicity and functionality in mind, these diffusers use ultrasonic technology to evenly distribute essential oils, creating a relaxing and calming atmosphere. The compact and elegant design of the diffusers is made from high-quality materials, such as glass and wood, that complement any decor style.
Price Range: PHP152.57 – PHP5,864.16 (JPY390 – JPY14990)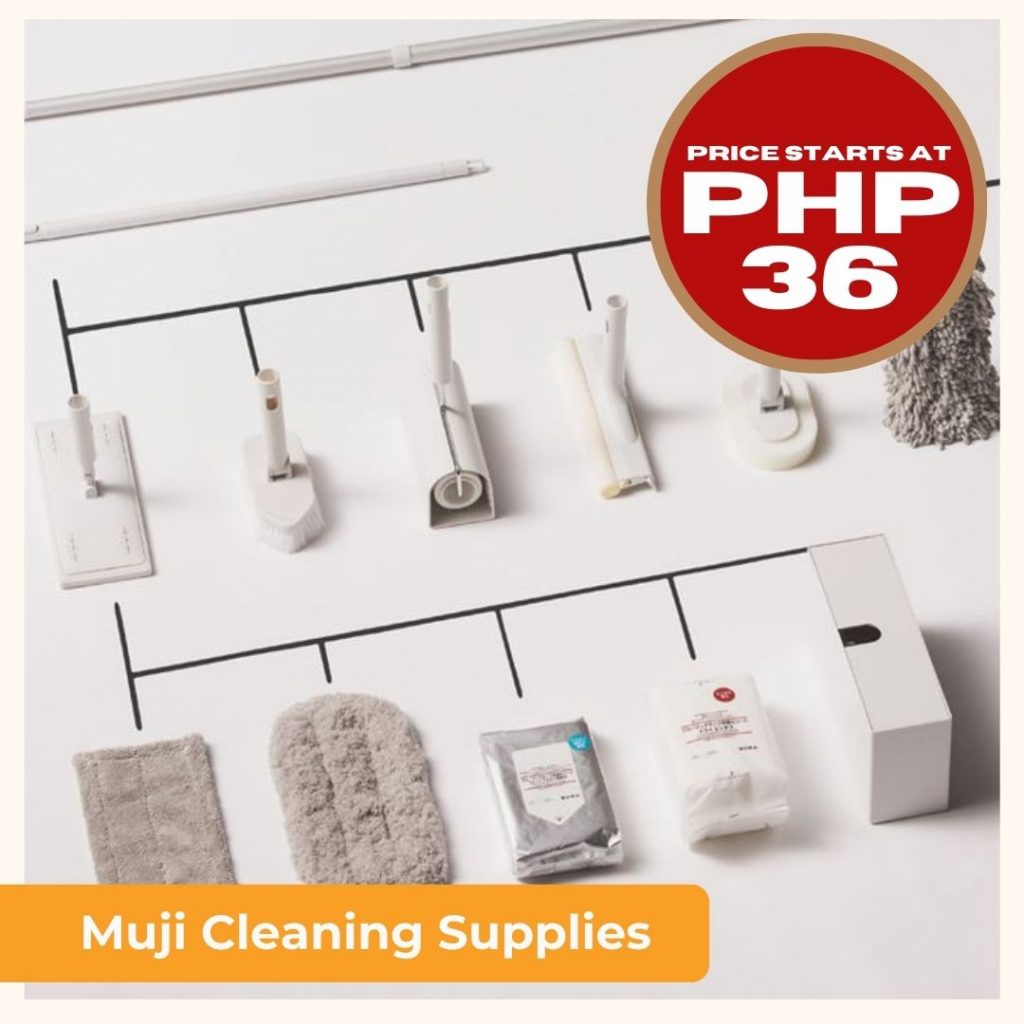 Minimalist Muji Cleaning Supplies
Muji's Cleaning Products are designed to simplify your daily cleaning routine while providing effective and eco-friendly solutions. The minimalist and stylish packaging is both functional and eye-catching, making them a great addition to any household. Whether you're looking to tackle tough stains or simply keep your home sparkling clean, Muji's cleaning supplies are an excellent choice for your Muji-inspired home!
Price Range: PHP35.21 – PHP7,784.97 (JPY90 – JPY19900)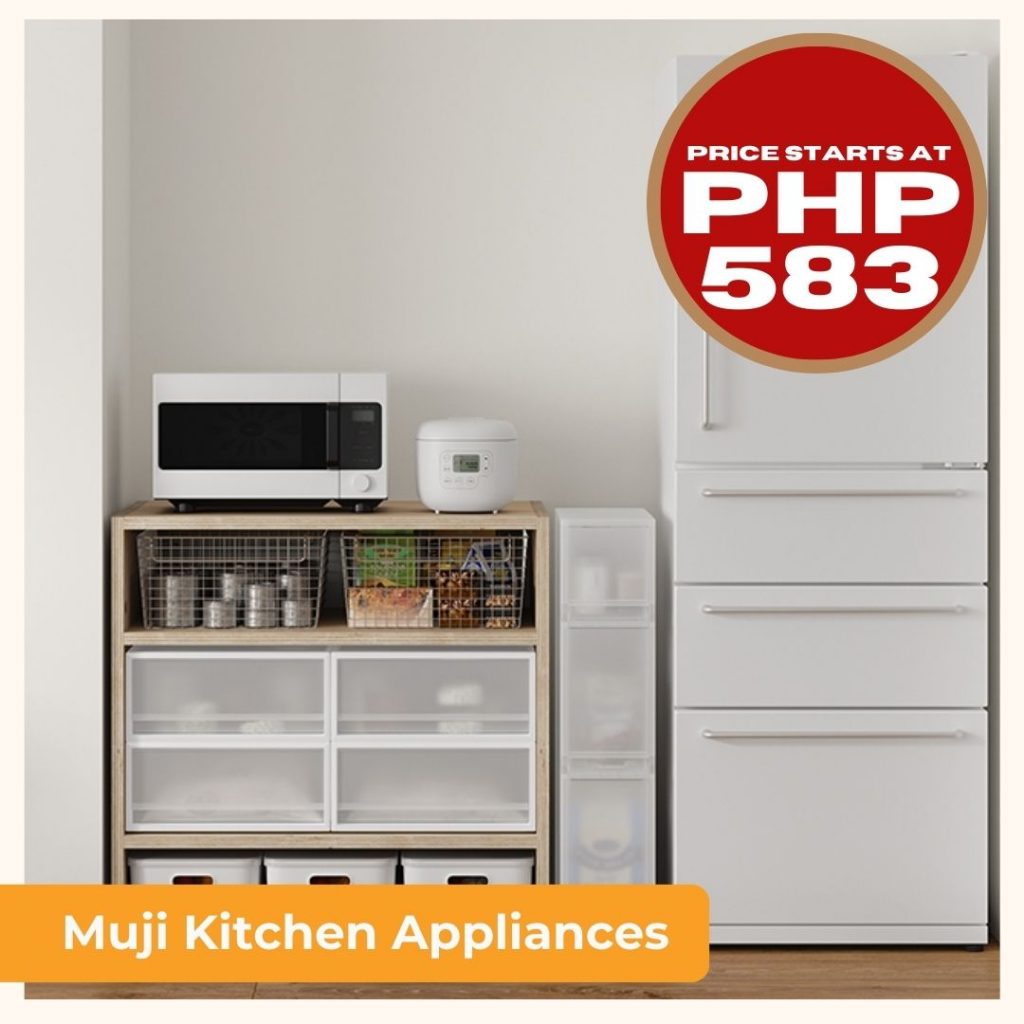 Minimalist Muji Kitchen Small Appliances
Muji's Kitchen Small Appliances are designed to simplify your daily cooking and food preparation tasks. The simple and elegant design of the appliances complements any kitchen decor, and the compact size makes them easy to store. Whether you're making a quick cup of coffee in the morning or whipping up a healthy smoothie, Muji's kitchen small appliances are designed to make your life easier.
Please Note: Check out Buyandship's Weight & Size Restriction here before checking out an appliance. Japan plugs are also in a different voltage than the Philippines so, you may need a transformer when using these appliances.
Price Starts at PHP582.89 (JPY1490)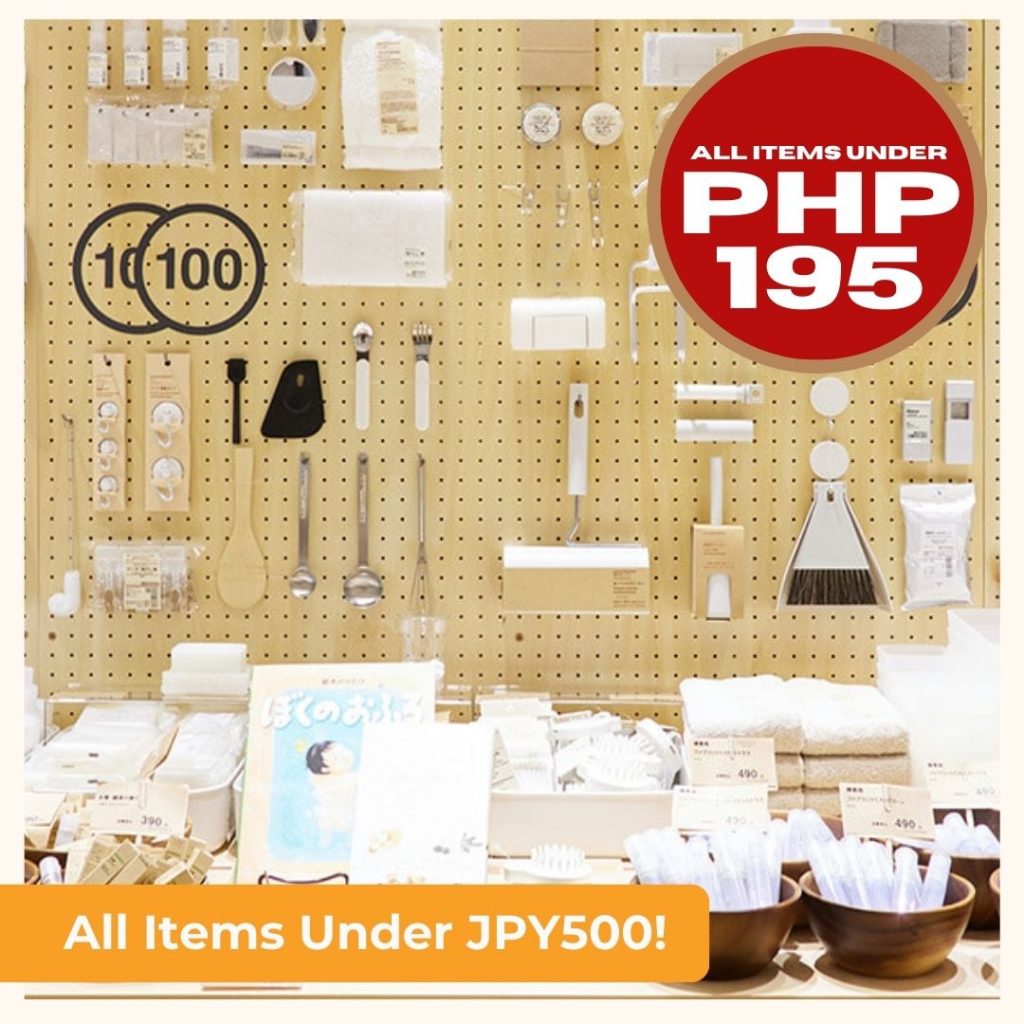 Daily Household Necessities Under 500 Japanese Yen!
The Muji Daily Household Necessities Under 500 Japanese Yen offers an affordable, high-quality solution for all your household needs. This range of products includes essentials such as writing supplies, kitchen utensils, bathroom accessories, and storage solutions, all priced under 500 Japanese Yen. Despite the low price, the products are made from high-quality materials, such as paper, plastic, and stainless steel, and are designed to last.
Japan Price: PHP195.60 or Less (JPY500 or Less)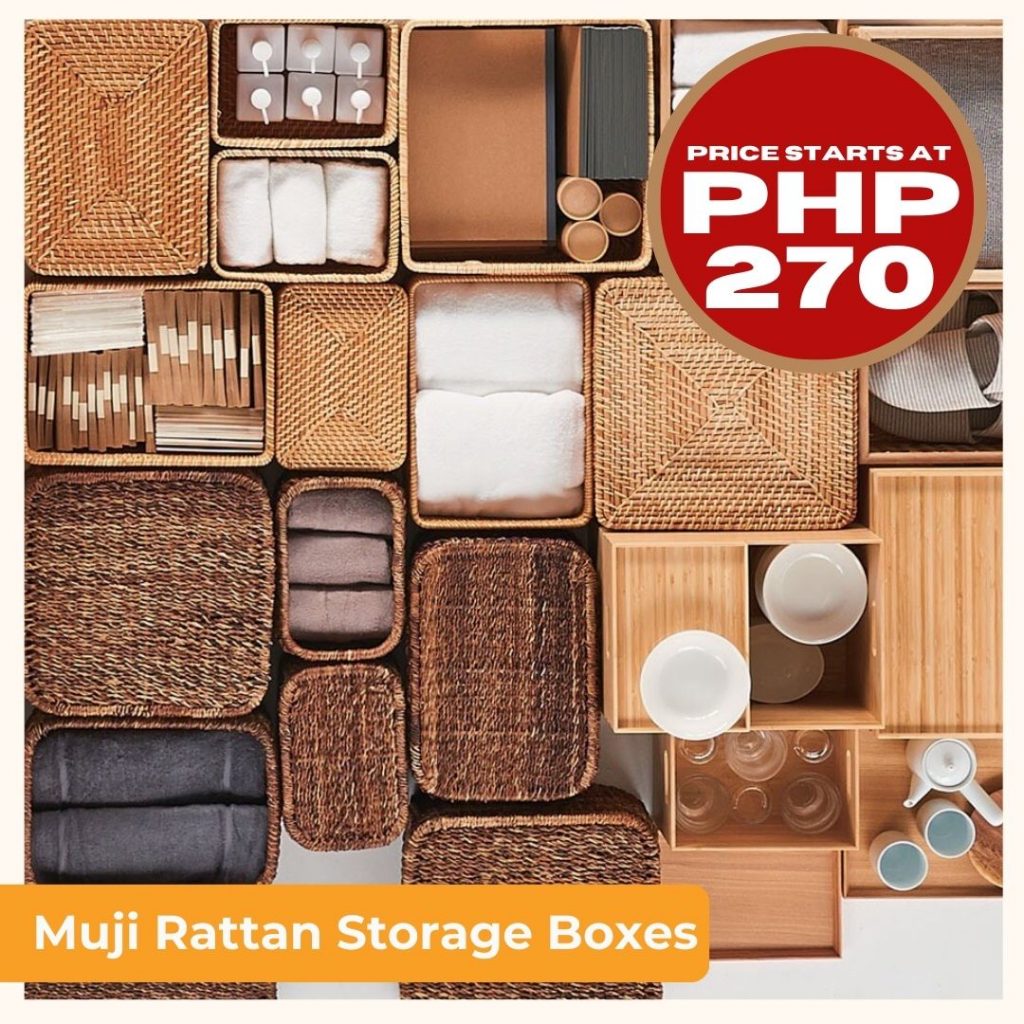 Iconic Muji Rattan Storage Boxes
Made from natural rattan, these boxes add a warm, organic touch to your decor while providing ample storage space for all your essentials. The woven texture of the rattan not only adds to the aesthetic appeal of the boxes but also makes them strong and durable, ensuring they will last for years to come. Available in various sizes and shapes, these boxes are perfect for storing anything from books, toys, and accessories to clothes, shoes, and linens.
Price Range: PHP269.93 – PHP1,560.91 (JPY690 – JPY3990)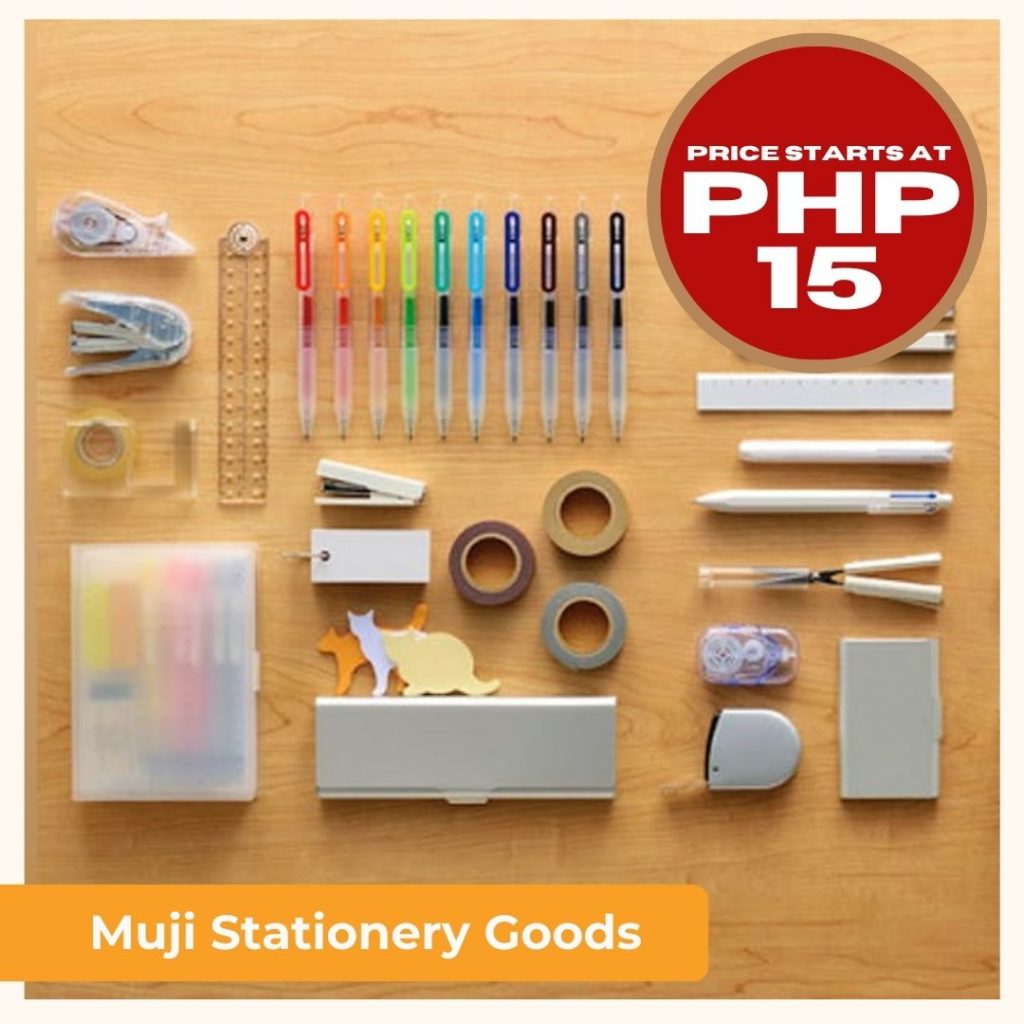 Muji Japan Stationery Goods!
Muji's Stationery Goods offer a minimalist and functional solution for all your writing and note-taking needs. The range includes products such as pens, pencils, notebooks, and organizers, made from high-quality materials, such as paper and plastic. The simple design, featuring neutral colors and clean lines, adds a touch of sophistication to your office or study space.
Price Starts at PHP14.47 (JPY37)
💡 Product prices, quantities, etc. may change due to sales. All are subject to change. We do not own any of the pictures above nor affiliated with the brands mentioned. All credits are due to all of the brands featured in the article unless otherwise specified.