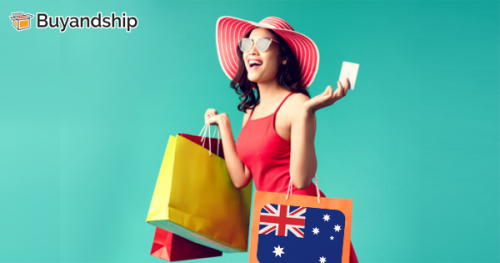 G'day mate! When it comes to online shopping, you better watch out for what ⁠🇦🇺⁠ Australia has to offer! Whether you're looking for fashion apparel, cosmetics, home, or tech items- Australia can give you the best items for a cheaper price. Shop smarter and responsibly as long as you're using Buyandship. Check out some of our favorite online shopping sites from Australia so, you can get started:

Ladies, attention! Australia has the it-brand for handbags, that even the Duchess of Sussex approves! It's called Oroton and the design is sleek and timeless, the perfect gift to yourself!

Home to dozens of Australian and international designers, offering customers thousands of popular brands all in one place. The retailer wants to enable its customers to express their identity freely through what they wear.

Australia's largest and most extensive online seller for pop culture merchandise and collectibles since the year 1993!  At Popcultcha, you can go bananas with your purchases of merchandise because they have EVERYTHING that a collector could ever dream of. From Funko Pops to Card Games, the possibilities are endless! In their industry of cult and quirky, if you want it, you'll definitely get it!

If you want to buy a more affordable handbag, Colette is definitely the best choice! There are many different styles of items ranging from clutches, chain bags, wallets and more! Australia is a shopping paradise and offers many brands to an affordable price tag!

Mecca Australia is similar to Sephora, it's one of their biggest online shop for beauty, skincare, and hair care and offers Australian and US brands, that we can't get here in the Philippines! Furthermore, they also have their own Mecca brand called Mecca Max, with best-selling products including their marbled make-up palette and Pout Pop Lipstick!
Reminder: Don't forget to declare your shipment right after one of these stores sends you your tracking code. It is necessary to get your shipments faster from our warehouse, straight to your doorstep.
–
Is this your first time using our Buyandship service? Here are a few things you should know:
For US, UK, IT, AU, CA, TH, ID:
DDU pricing = Php 620 1st LB succeeding LBs is Php 380 / LB Delivery Duties Unpaid (DDU)
DDP pricing = Php 620 / LB Delivery Duties Paid (DDP)
DDU pricing = Php 580 1st LB succeding LBs is Php 360 / LB Delivery Duties Unpaid (DDU)
DDP pricing = Php 580 / LB Delivery Duties Paid (DDP)
*If you consolidate, the higher price will be applied to the consolidation fee. For example if US and KR consolidation, the higher DDP and DDU rate will be applied.
*If you consolidate KR and JP, then the DDP and DDU rate of KR and JP will be applied.
It is purely on weight, no hidden fees, or charges. Your parcels get shipped straight to your home.
Click HERE to learn more about DDP vs DDU pricing comparison table.
SIGN UP NOW to gain access to our overseas warehouses, and get FREE PHP 50 credit to use for your next shipping fee!
Here is a video tutorial on How to Sign up with Buyandship.