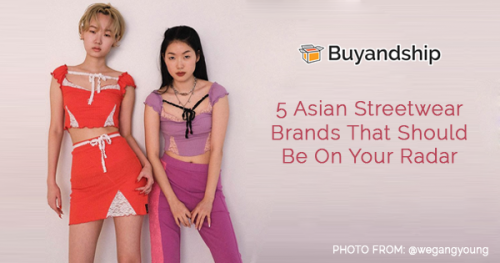 What once was rooted in the underground scene, streetwear style has taken over our closets and has made its way into luxury fashion. This fashion revolution elevated how we perceived the intersection of comfort and style.
Wherever the design inspiration comes from, Streetwear fashion has always been about staying true to your own identity. And if you wanted to magnify the roots of streetwear, you have to start looking in the East. Asia's take on streetwear has been defined as the 'cutting-edge of casual cool,' mixing tradition and subculture that sets it apart from the Western countries.
From our very own country, all the way to different parts in the East; Here are some Asian streetwear brands that we currently love!
Korea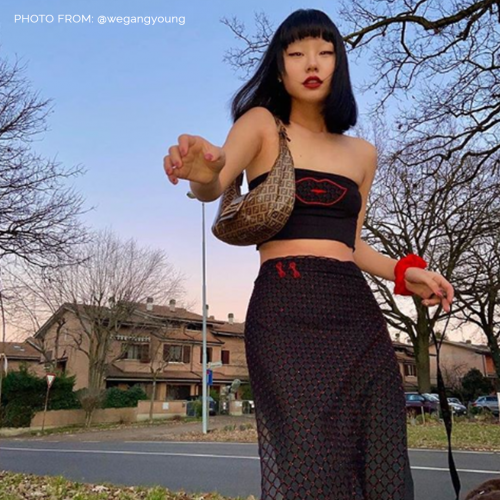 At first, Streetwear Fashion has been an ode to men's culture and lifestyle alone. But this Korean streetwear brand rise to shake that idea down. We Gangyoung 90's inspired fashion and unapologetic badass realness is a big middle finger to the norm, empowering young women to own up and define their own style.
Tokyo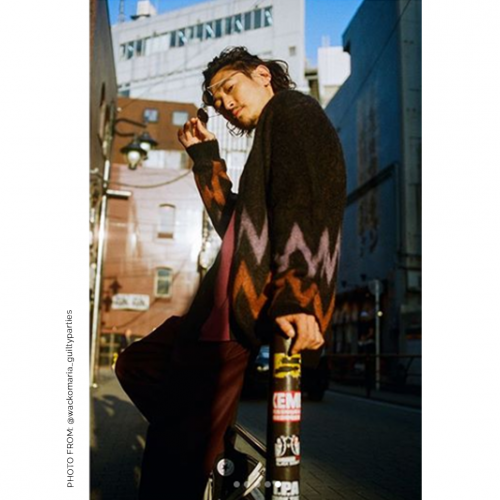 This streetwear brand drew its core inspiration from music, film, and art, incorporating it to your everyday clothing basis. It's the leading online store for men's contemporary and urban fashion founded in 2005 by retired J-League footballers Messrs Keiji Ishizuka and Atsuhiko Mori.
Hong Kong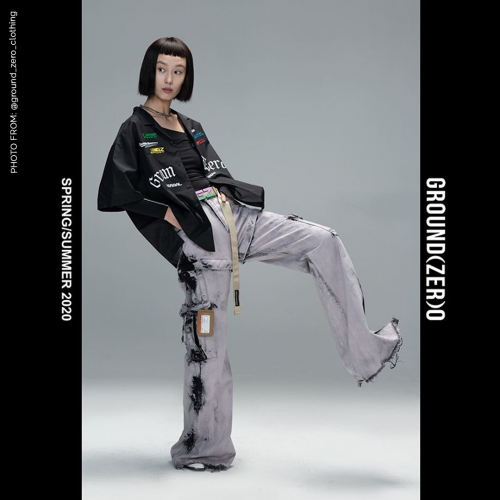 This Hong Kong based brand highlights the utmost importance of genderless fashion. Ground Zero is known for destablishing gender roles with modern fashion, putting their unique style in your everyday look. This brand just proves that everything, even though how ordinary it seems, can translate into something beautiful.
Thailand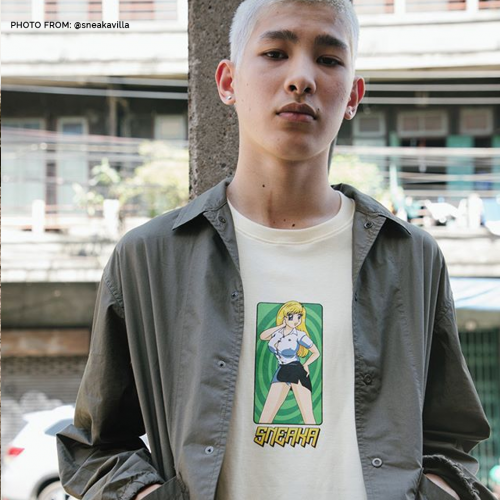 Founded in 2006 by Kuntaput Sirikiattiyot, Sneakavilla represents the youth culture of the Bangkok scene. It was initially inspired by the American culture through the skateboarding scene and Hip Hop culture. For this Thailand-based streetwear brand, their identity goes beyond the street fashion label- how we share a common experience and how we express our own individuality is what Sneakavilla is all about. It's an experience, rooted in art and music.
Japan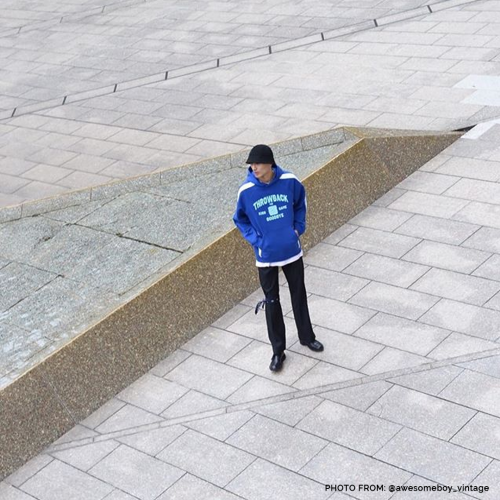 This Japanese vintage store is known for its fashion hybrids by remaking retro goods into vintage sportswear. Their lookbooks showcases repurposed jerseys into buckled vests and more! This Japanese based brand deconstructs their classic pieces into Avante-Garde streetwear look.
Do you want to snag some items from these Asian brands but they don't ship in the Philippines (or if they do, it's too expensive?) Fret not, Buyandship is here to make your streetwear fantasy come to life! Step up your streetwear fashion game and register now at Buyandship to get ahold of our Asian Warehouse Addresses.
Reminder: Don't forget to declare your shipment right after one of these stores sends you your tracking code. It is necessary to get your shipments faster from our warehouse, straight to your doorstep.
–
Is this your first time using our Buyandship service? Here are a few things you should know:
For US, UK, IT, AU, CA, TH, ID:
DDU pricing = Php 620 1st LB succeeding LBs is Php 380 / LB Delivery Duties Unpaid (DDU)
DDP pricing = Php 620 / LB Delivery Duties Paid (DDP)
DDU pricing = Php 580 1st LB succeding LBs is Php 360 / LB Delivery Duties Unpaid (DDU)
DDP pricing = Php 580 / LB Delivery Duties Paid (DDP)
*If you consolidate, the higher price will be applied to the consolidation fee. For example if US and KR consolidation, the higher DDP and DDU rate will be applied.
*If you consolidate KR and JP, then the DDP and DDU rate of KR and JP will be applied.
It is purely on weight, no hidden fees, or charges. Your parcels get shipped straight to your home.
Click HERE to learn more about DDP vs DDU pricing comparison table.
SIGN UP NOW to gain access to our overseas warehouses, and get FREE PHP 50 credit to use for your next shipping fee!
Here is a video tutorial on How to Sign up with Buyandship.