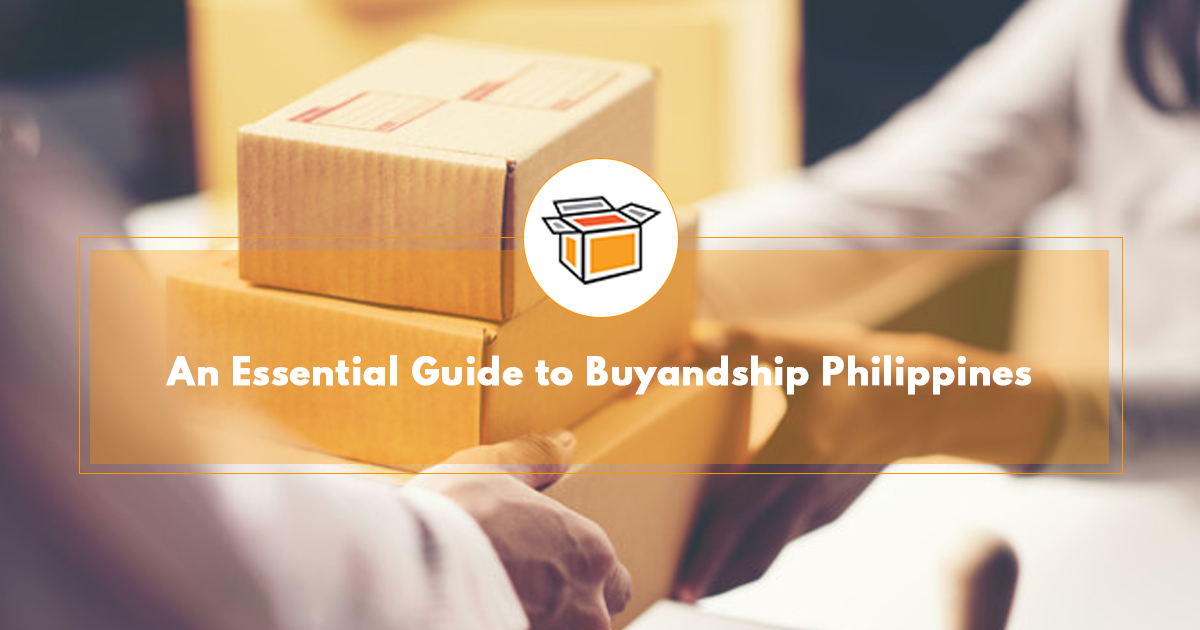 Using a Freight Service Forwarder can be a little bit overwhelming especially if you have 0 clue about cross-border e-commerce. That's why at Buyandship, we try our very best to make it way simpler and affordable for you. We wanted to EMPOWER YOU to buy products from any of our 13 locations worldwide and deliver them straight to your doorstep in the Philippines at the lowest shipping rate! Scroll through to see everything you need to know about Buyandship and why we are the leading freight forwarder in the Philippines.
---
Introduction to Buyandship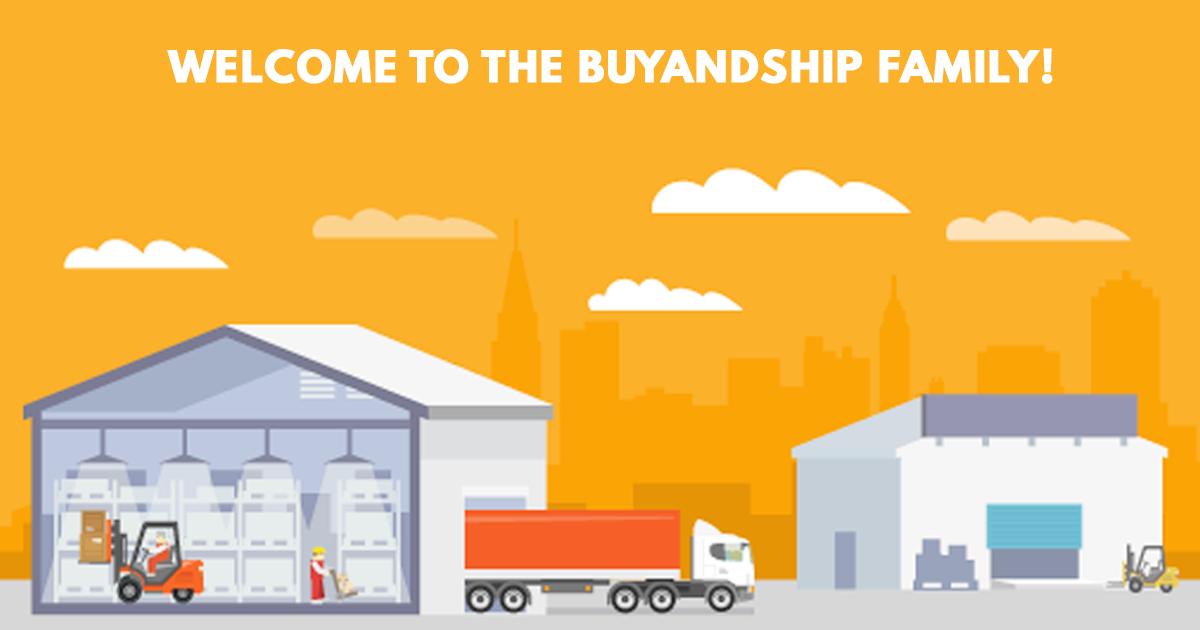 We have created a solution for you with Buyandship to buy online products abroad! We were established in 2014 and concentrated on developing our 13 warehouse locations all over the world for your shopping needs. We have established a network of warehouses in U.S. (Portland no US sales tax & Los Angeles for sites that do not send to Portland), U.K., Japan, South Korea, Indonesia, Australia, Italy, Thailand, China, Taiwan, Canada, and Hong Kong. So now all you have to do is start an account with us, get your warehouse addresses, and begin shopping online.
---
Why Use Buyandship?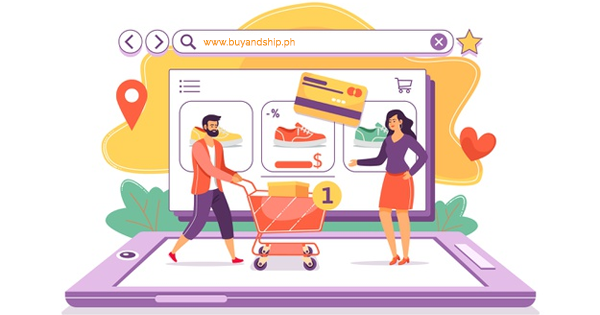 We have the lowest shipping fee in the Philippines
We do not overcharge since our shipping rate is purely based on weight
We enable you to shop in 13 (US- Portland, US- California, UK, JAPAN, KOREA, INDONESIA, ITALY, AUSTRALIA, CHINA, HONGKONG, TAIWAN, CANADA, AND THAILAND) locations worldwide
We have FREE consolidation service and FREE storage of shipments for up to 42 days
We shipped your favorite items from abroad straight to your doorstep in the Philippines
Tracking is so easy!
Save money by taking advantage of great deals only happening abroad.
---
How to Use Buyandship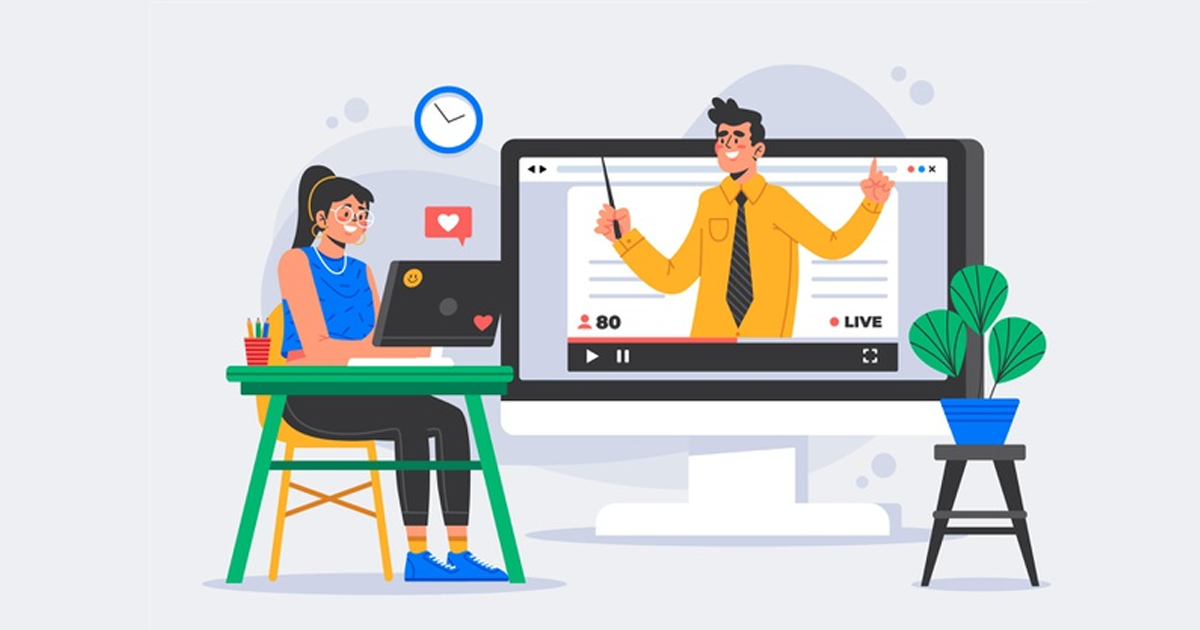 1. Register as a Buyandship member
What you'll need is just your name, email address, mobile number, and some personal information. Upon your registration, you will get a unique member ID which also serves as the identification of your parcels during the shipping progress.
Reminder: If you do not have the verification email, please check the spam or junk mail folder.
2. Fill in the shipping address and let us ship for you
Keep in mind the items under the "Prohibited Items Catalog" before shopping. Fill in our overseas warehouse address as your shipping address and your name and member ID as the receiver during the checkout.
3. Declare your shipment
From the email sent by your retailer, you can find all the information you needed for the declaration, such as Shipping Carrier and the Tracking Number of your goods;
Once you get the above-mentioned information, please declare your parcel immediately at "Parcel Management";
When your package reaches our overseas warehouse, it will be checked in usually within 2 working days.
Reminders: Any declaration completed after the parcel arrives at our overseas warehouse may delay the shipping time. Any parcels without declaration or with misleading information in the declaration will affect the arrival time at Hong Kong warehouse and its shipping progress to the Philippines. Any false statement in the declaration may affect the insurance claim of your package.
4. Consolidate your shipment
You will receive an email notification when your parcel arrives at the Hong Kong warehouse. Then, you can create a shipment order by consolidating your parcels on your dashboard.
Please add/confirm your delivery address at "My Addresses".
After your payment is settled by online credit or debit card, your shipment will be sent out from our Hong Kong warehouse within 1-2 working days. (As this is an overseas payment, you may contact your card issuer with questions regarding any relevant administration fee.)
Now, you only need to sit back until receiving the parcel collection notification. You can have a look at the recommended overseas shopping sites which are picked up by our editors if you have time.
Reminders:
When your parcels have arrived at the Buyandship Hong Kong warehouse, if you have any questions regarding the chargeable weight, please contact us before you pay the delivery fee. Any unpaid parcels will not be sent out from our Buyandship Hong Kong warehouse. Those parcels can be stored at our Hong Kong warehouse for 42 days for FREE, and afterward, there will be an overdue storage fee. For the details, please refer to the "Pricing" section.
5. Collect your goods
Home Delivery to your address takes around 3-14 days. Due to t current virus situation worldwide, please allow more delays as it is unpredictable during these virus times.
Reminder: In the case of Customs inspection, the time of delivery may be delayed. Please be patient. The unpaid shipment will not be sent out from our Hong Kong warehouse.
---
"How Much Do I Have to Pay to Use Buyandship?"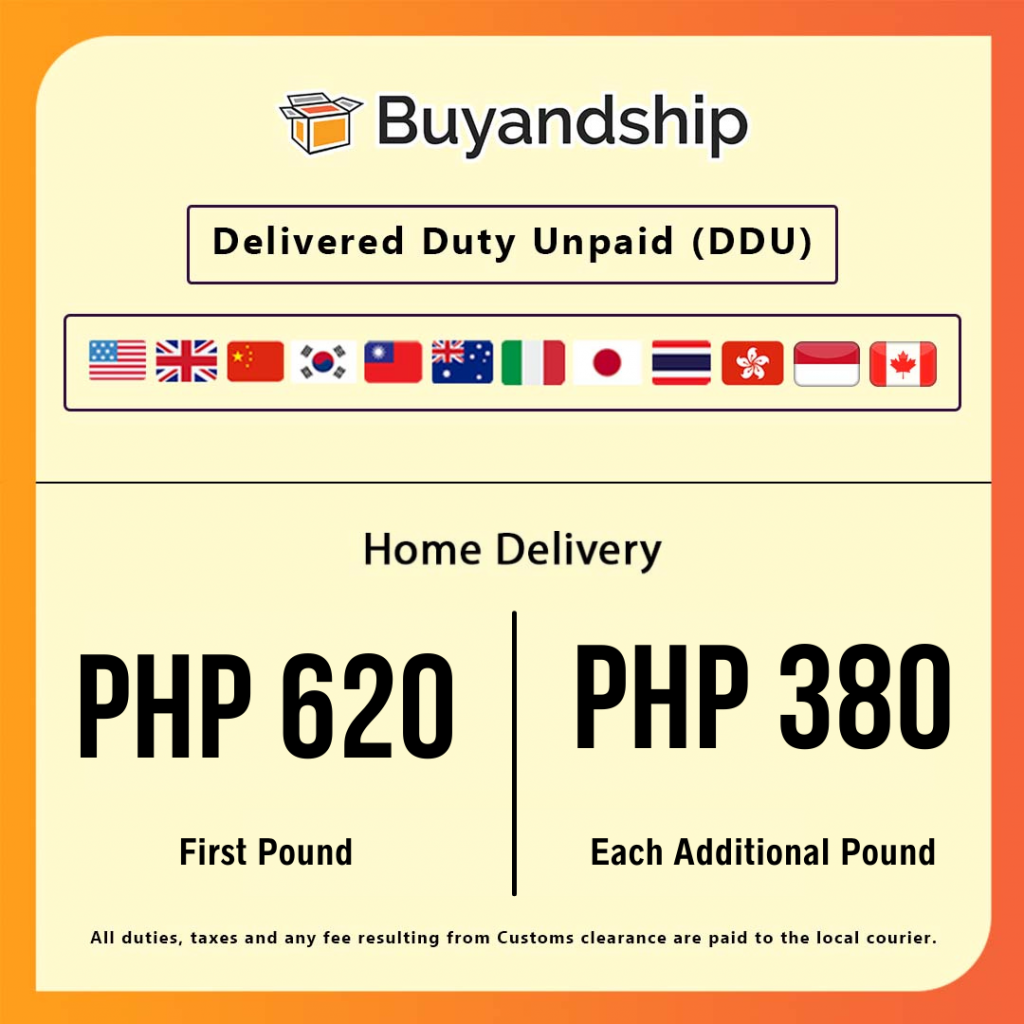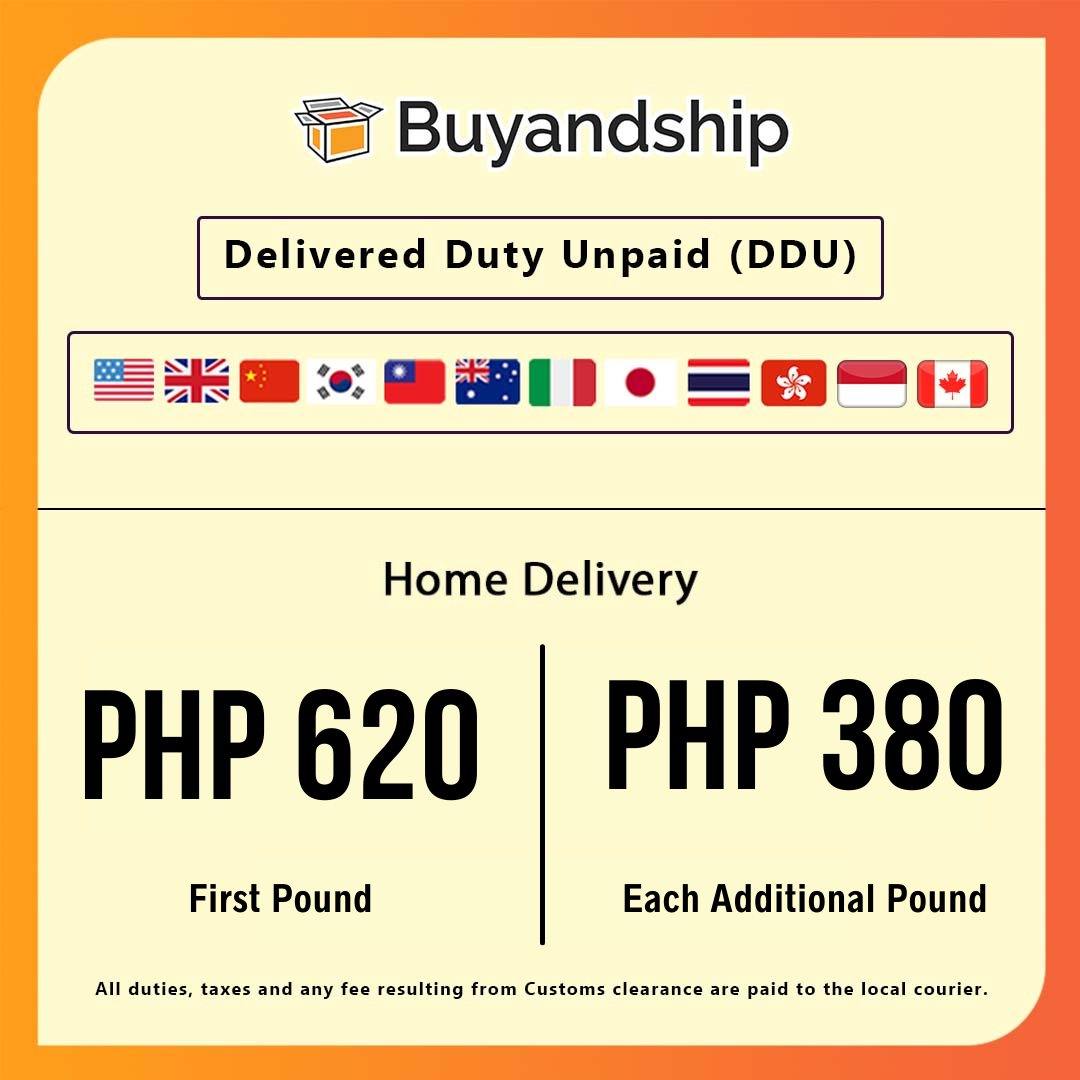 Most providers calculate shipping fees using weight or volumetric weight, whichever is higher, and that is usually based on complicated calculations that are unfair. We charge purely based on weight for Delivered Duty Unpaid (DDU) and Delivered Duty Paid (DDP) so, you don't have to compute for complicated math equations. Yep, that's the same charge for ALL of our locations. No hidden fees!
If you want a less hassle transaction with high-ticket items, we have a solution for you: If your shipment's total value is above PHP 10k, we advise you to use our DDP Pricing so, you worry less about PH Duties and Tax. Learn More About Our New Pricing Option HERE. And if it's below PHP10k, you can use our DDU Pricing Option. Check out the price comparison we did below regarding the 2 options: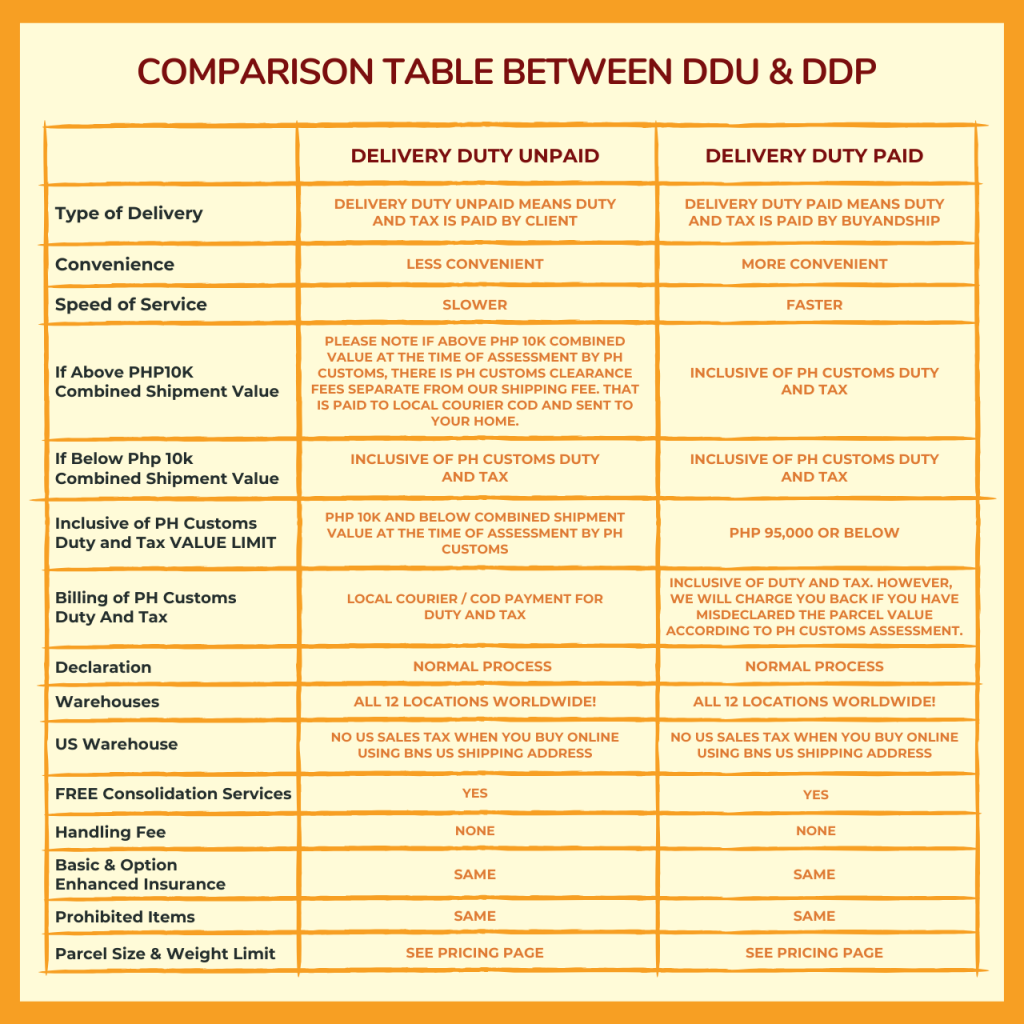 This goes without saying that if your parcel weighs exactly or less than 1 pound, we only charge you the indicated amount but if the weight exceeds 1 pound, we round it up. But don't worry because you always have the choice to consolidate your items to maximize your money- that's a whole other conversation so it's best if you just read more about consolidation here.
Once you get notified that you're parcel is in our HK Warehouse, all you need to do is pay the service fee before we process it. Buyandship only accepts Internationally accepted Mastercard or Visa or Virtual Cards for a safer and faster way to pay.
---
How to Enjoy No Duty Tax
If you choose our DDU option, please note if above Php 10k there are PH customs clearance fees separate from our shipping fee that is paid to a local courier either COD or bank transfer, and sent to your home. If Php 10k or below then just our shipping fee 🙂
To enjoy no duty and tax, you need to check out from HK under Php 10k total value of shipments regardless of how many shipments, then TRACK until it passes PH customs, then sends the next batch. If you choose our DDP pricing option it is inclusive of duty and tax. See below step by step:
It's also worth noting that each household member's name can create their own account to enjoy each Php 10k under
Step 1: Each of your household members can open an account and each can enjoy under Php 10k.
Step 2: When each household member signs up they also get Php 50 free credits. That means more savings for your household!
Step 3: You can also ask them to use your referral code when they sign up so both of you can earn more credits and have more savings 🙂
Please see Taxation Page for more details.
---
"How Do I Calculate the Shipping Weight?"
A lot of customers have asked us this question. There is no way for us to accurately advise you on the weight before you buy and/or send it to our warehouse. Some e-commerce platforms like Amazon will give you information on product weight and estimated shipping weight on the product description. You can also try to contact your seller and request an estimated shipping weight.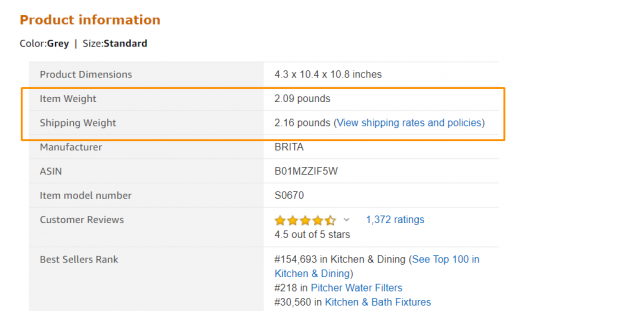 For the image above, if the estimated shipping weight of your US shipment is 2.16 pounds it will be rounded up to 3 pounds which means that your total shipping fee would be PHP 1,380 if you use DDU or PHP 1,860 if you use DDP. As we mentioned earlier, you can always have the option to consolidate your parcels into one shipment. We have 12 Buyandship overseas warehouse addresses worldwide and they will be automatically forwarded to our Hong Kong warehouse. From there, you can combine any of your parcels in one shipment before sending it to your doorstep! Packages can be stored in our Hong Kong warehouse for 42 days, giving you ample time to consolidate your purchases. This is a sure way to maximize our lowest shipping rate and other services.
---
Shipment Size Restriction
Size limitation

Either side cannot exceed 100CM and the sum of all 3 sides cannot exceed 150CM.

Weight limitation

For Metro Manila: Every single shipment (Per Tracking number) must not exceed 55 pounds.
For Non-Metro Manila: Every single shipment (Per Tracking number) must not exceed 20 pounds.
The weight of every consolidated shipment must not exceed 20 pounds.
If the single parcel exceeds 20 pounds, please do not consolidate it with other parcels.

Reminders

Volumetric Weight can not exceed 5 times the actual weight.
Calculation for Volumetric Weight: [Length (CM) x Width (CM) x Height (CM)] ÷ 6,000 x 2.2046
If deemed necessary, our warehouse will repack and replace packaging without prior notice.
If the parcel exceeds any of the above limitations, additional charges may be required. The parcel may also be rejected by the overseas warehouse or the delivery fee may be calculated by Volumetric Weight.
Note: For more information on Buyandship's service fees, visit our Pricing page where you will find all you need to know. There is also a weight converter (from kg to lbs) and a delivery fee calculator for your convenience! No bulk shipments 12 units max per shipment.
---
Reviews and Testimonials
Aside from a competitive service for an affordable price, we also took great pride in our users who trust and support Buyandship Philippines. Here are a few testimonials they left on our page: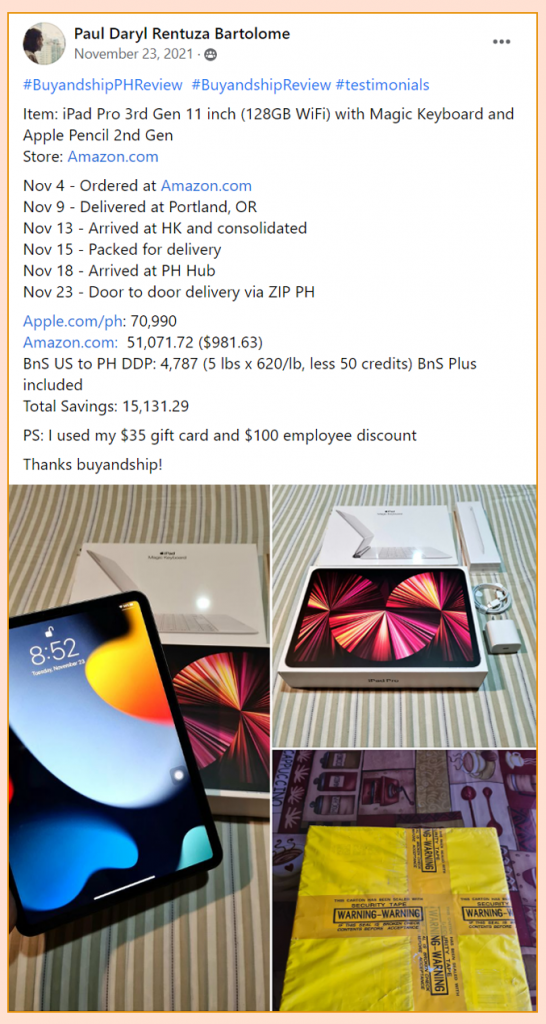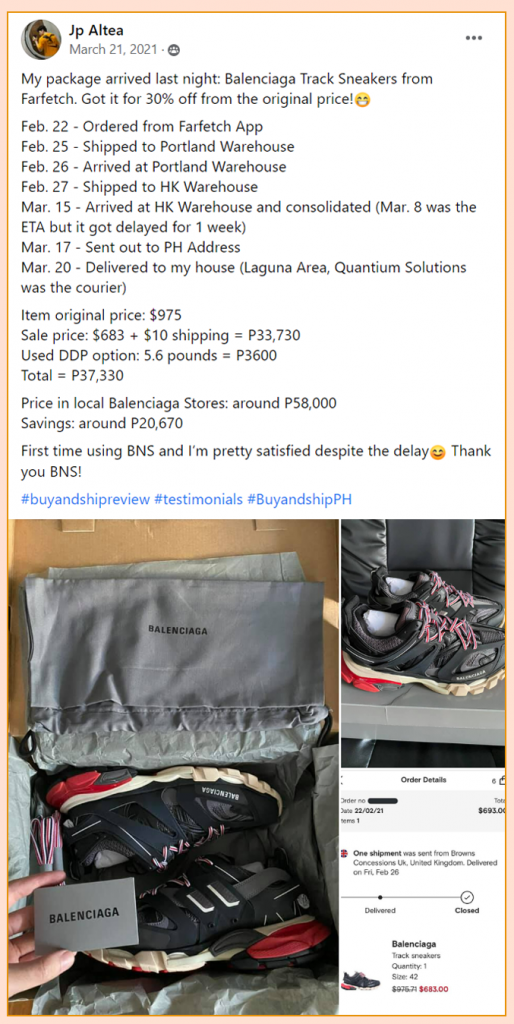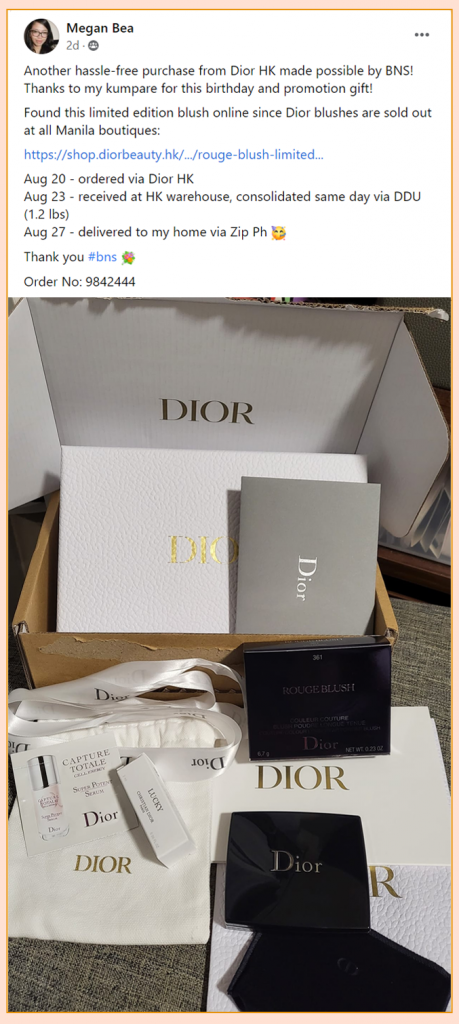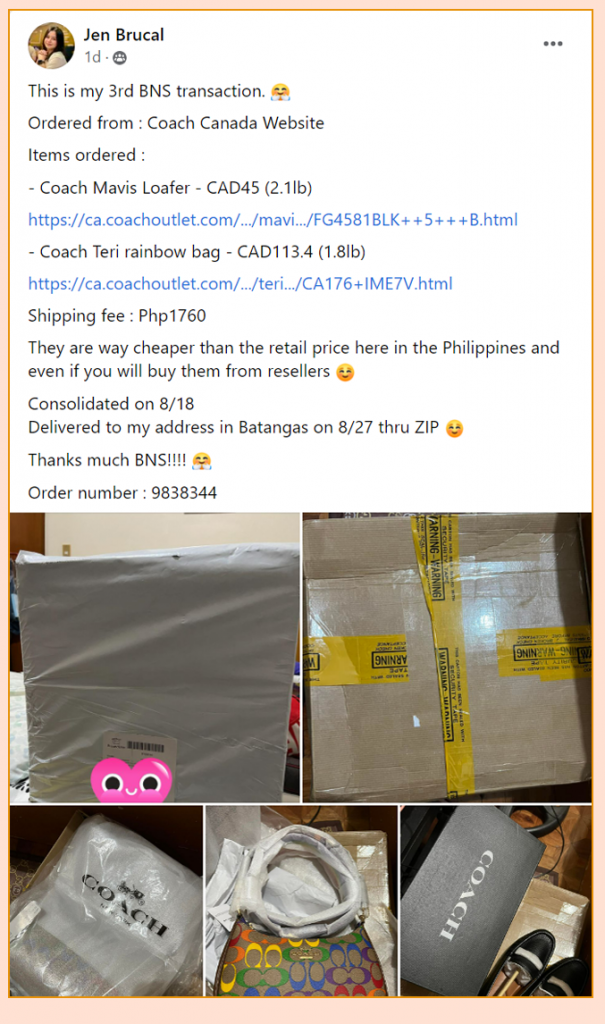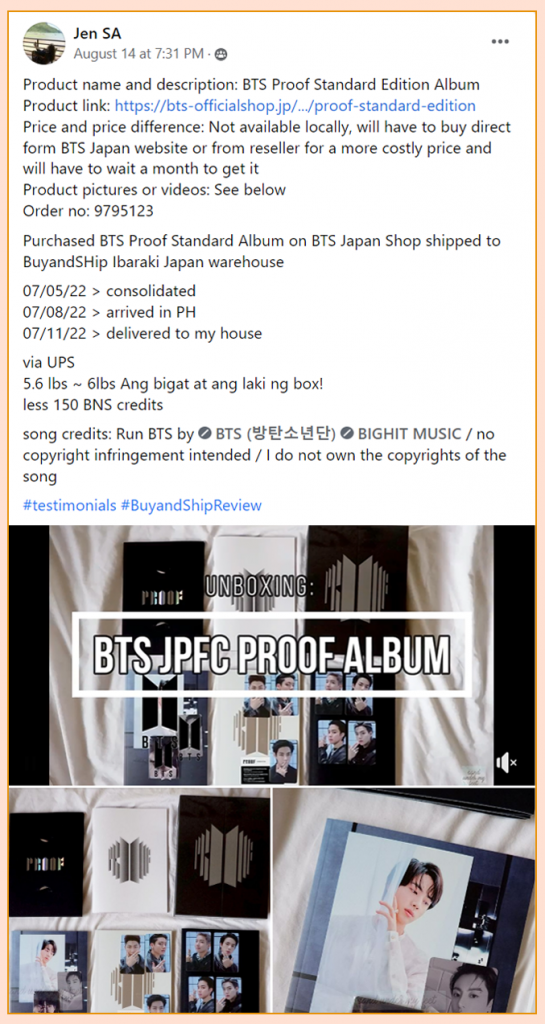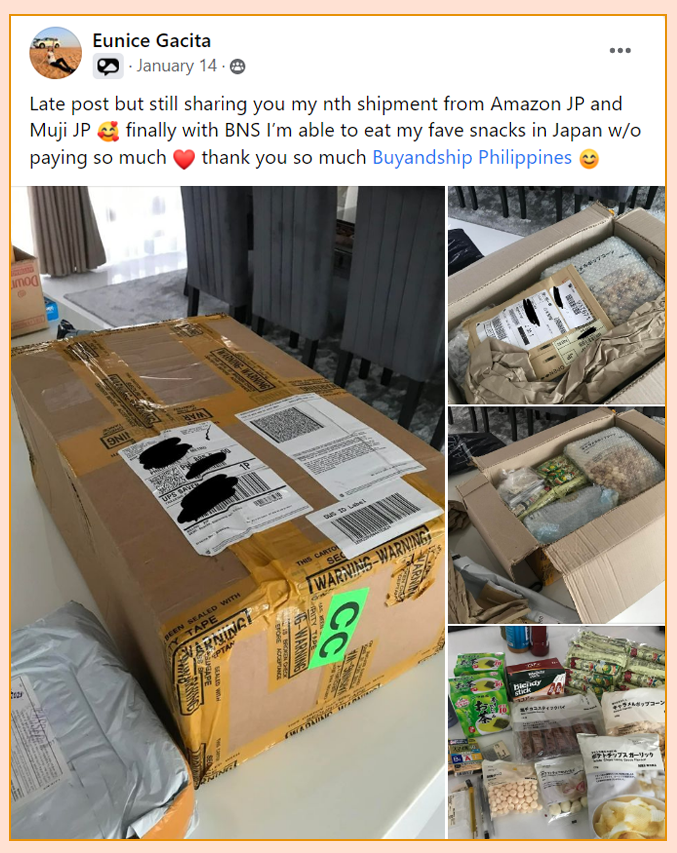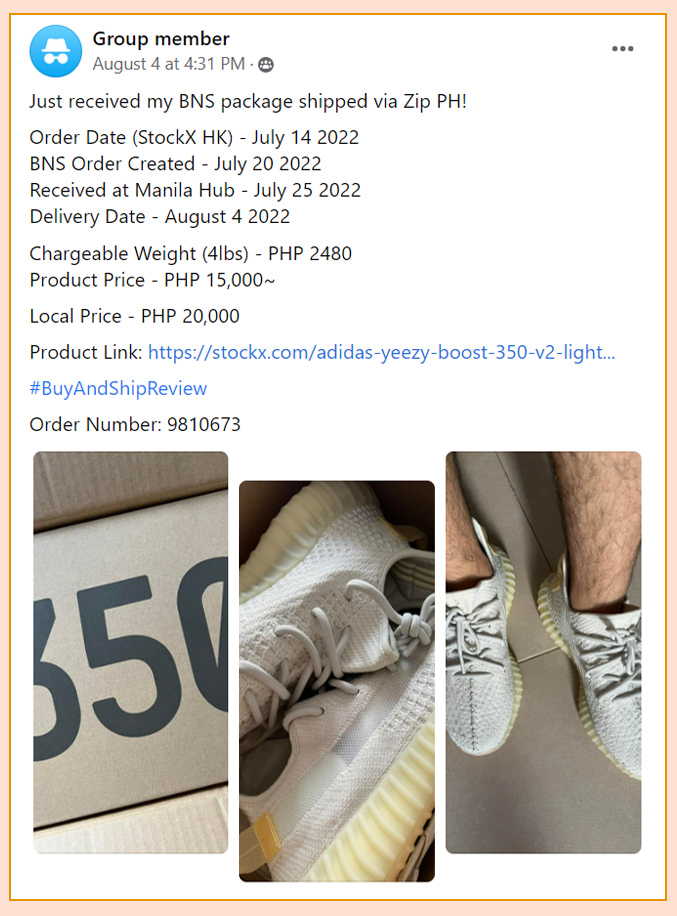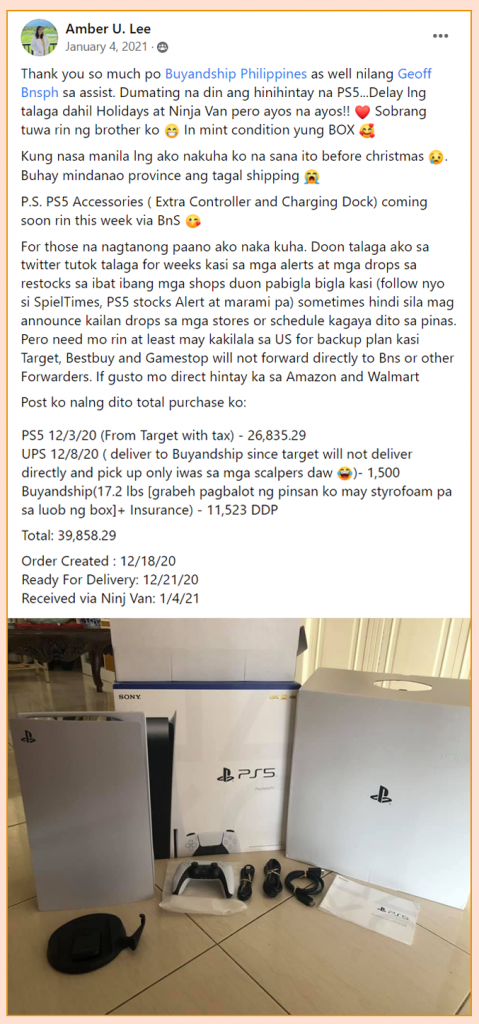 Want to see more reviews and testimonials? Visit all of our social media platforms or join our Facebook Group to see what our users have to say about our service or share with our members your shopping experience and concerns regarding Buyandship or overseas shopping in general.
👉 Buyandship's Facebook Group
👉 Buyandship's Facebook Page
👉 Buyandship's Instagram
---
More Things to Keep in Mind When Using Buyandship
2. Buyandship's Insurance Policy