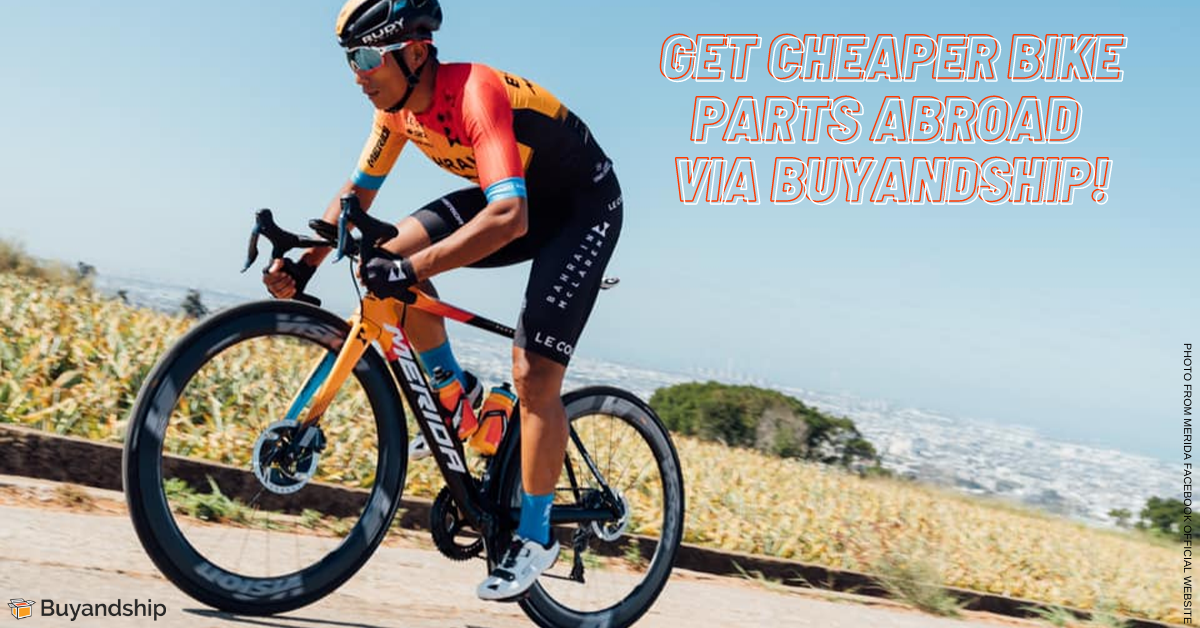 💡 Note: Before purchasing Bike Parts and related accessories, please send a link to our live website chat or leave a message on all of our social media platforms for validation if the product you wanted to purchase is allowed to be shipped through our service. Remember, either side cannot exceed 100CM and the sum of all 3 sides cannot exceed 150CM. Click here to learn more about Buyandship's Weight and Size Limitations. 
Calling all cycling lovers! From the outside looking in, cycling looks simple—all you have to do is pedal, right? But it can sometimes come off as intimidating. Don't worry! From the basics of road cycling to overseas sites where you can get cheaper bike parts~ we've got you covered.
We compiled the 8 best overseas shop recommendations for you to shop for every part of a bicycle online and ship to the Philippines hassle-free with the help of Buyandship! If you're a beginner, we've also included a bike part glossary for you to get to know each bike part, with key bike maintenance tips to prolong the life of your bike and save money!
Table of Contents:
► What is Road Cycling?
► Glossary for Beginners: Bike Parts
► Top 8 Overseas Shopping Sites to Shop for Bike Parts
► Bike Maintenance Tips Every Biker Should Know
► Bike Parts That Have Already Been Shipped via Buyandship
What is Road Cycling?
Anyone who rides a bicycle on paved surface streets and roads is a road cyclist. Whether the purpose of that cycling is errand running, messengering, commuting, recreating, exercising, adventuring, touring, or racing. Cyclists who pedal primarily for recreation and exercise may still ride for one or more of these other reasons as well. In a more focused term, we'll think of road cycling as riding extended distances on streets and roads mainly for the enjoyment and the personal benefits of doing so.
Glossary for Beginners: Bike Parts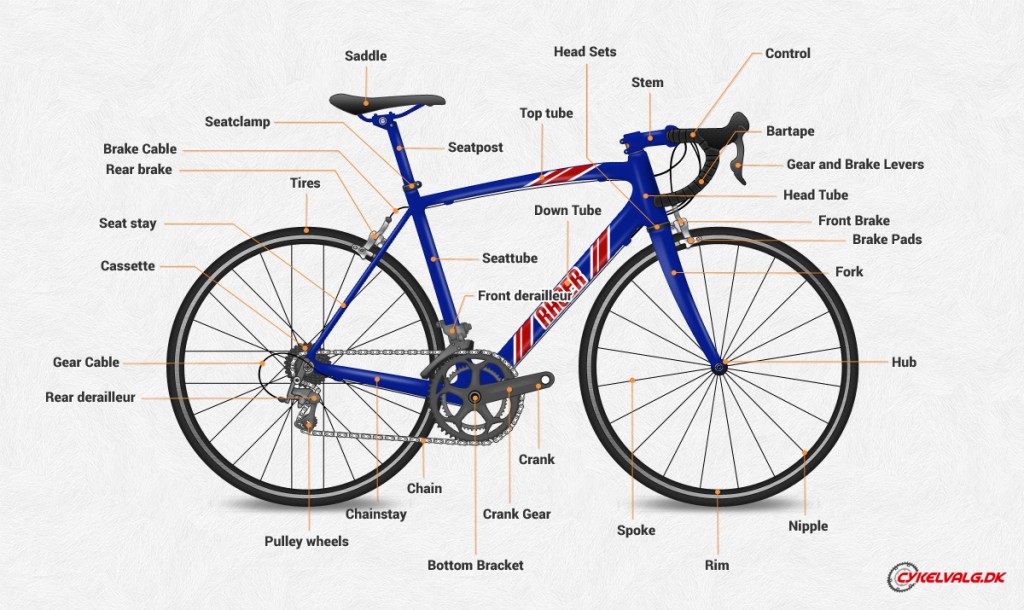 Bar Ends: the angled extensions attached to the ends of some flat handlebars and riser handlebars that provide an alternate place to rest your hands


Bottom Bracket: the collection of ball bearings and spindle housed within the bottom bracket shell of the frame, which provides the "shaft" mechanism on which the crank arms turn


Braze-ons: threaded sockets that may or may not be present on the bike frame that provides a place to attach accessories such as bottle cages, cargo racks, and fenders


Cage: the preferred fancy name for a water bottle holder


Cassette: the collection of gears that are attached to the rear wheel on most modern bicycles (see "Freewheel")


Chainrings: the gears that are attached to the right-hand crank arm nearer to the front of the bike. A bike with two chainrings is said to have a "double crank;" a bike with three chainrings is said to have a "triple crank"


Cog: a single gear on a cassette or freewheel gear cluster, or the single rear gear on a fixed-gear bike


Crank Arms: the pedals screw into these; these bolt onto the bottom bracket spindle


Cyclocomputer: the preferred fancy word for an electronic speedometer/odometer


Derailer: the device that is bolted to the frame that handles the job of moving the chain from one gear to another when you shift gears. The front derailer handles the shifting on your chainrings and is usually controlled by your left-hand shifter. The rear derailer handles the shifting on your cassette or freewheel and is usually controlled by your right-hand shifter


Derailer Hanger: a part of the frame where the rear derailleur is attached. It is usually an integrated part of the frame on steel and titanium bikes but is a separate, replaceable piece on aluminum and carbon fiber bikes


Drop Bar: the type of handlebar found on road racing bikes, with the half-circle-shaped curved ends that extend below the top, flatter part of the bar


Dropouts: the U-shaped notches at the rear of the bike frame, and at the bottom ends of the front fork legs, where the wheels are held in place. So-called because if you loosen the bolts holding a wheel in place, the wheel "drops out"


Fixed Gear: "Fixie" for short. It's a type of bicycle that has a single gear and does not have a freewheel or cassette/freehub mechanism, so you are unable to coast. If the wheels are moving, you have to be pedaling


Flat Bar: a handlebar with little or no upward or downward curve; some flat bars will have a slight backward curve, or "sweep"


Fork: the two-legged part of the frame that holds the front wheel in place. The steerer tube is a part of the fork that extends up into the frame through the head tube


Frame: the main structural part of the bicycle, commonly made of steel, aluminum, titanium, or carbon fiber. Composed of a top tube, head tube, down tube, bottom bracket shell, seat tube, seat stays, and chainstays (see image). A-frame and fork sold as a combination are referred to as a frameset


Freehub Body: a part of the hub on most rear wheels, it provides that coasting mechanism that transfers power to your wheel when you are pedaling forward but allows the rear wheel to turn freely when you are pedaling backward or not pedaling at all. The cassette is attached to the freehub body


Freewheel: the collection of gears attached to the rear wheel found on most older bicycles and some lower-end modern bicycles. Both the gears and the coasting mechanism are part of the freewheel component, as opposed to cassette gears, where the gears are a solid, non-moving component, and the coasting mechanism is part of the wheel's hub


Headset: the collection of bearings housed within the head tube of the bike frame; it provides smooth steering


Hub: the central component of a wheel; inside the hub are the axle and ball bearings


Nipple: a small flanged nut that holds a spoke in place on the rim of a wheel. Turning the nipples with a spoke wrench is what allows the tension in the spokes to be adjusted, in order to "true" the wheel, i.e. make sure the wheel is perfectly round.


Rim: the outer "hoop" part of a wheel. Usually made of aluminum, although can be made of steel on some older or low-end bikes, or made of carbon fiber on some high-end racing bikes


Rim Strip / Rip Tape: a layer of material, usually cloth, plastic, or rubber, that is installed around the outside of a rim (between the rim and inner tube), to prevent the ends of the spokes from puncturing the inner tube


Riser Bar: a type of handlebar with a "U" shape in the middle. Some riser bars have a very shallow "U" shape, like on some mountain bikes and most hybrid bikes, but some have a very deep "U" shape, like on some retro-style cruiser bikes


Saddle: the fancy word for "seat"


Seatpost: the rod that connects the saddle to the frame


Seatpost Clamp: the collar located at the top of the seat tube on the frame, which holds the Seatpost at the desired height. Some seatpost clamps have a quick-release lever that allows for easy, tool-free adjustment, while others require a tool to tighten or loosen the clamp


Stem: the part that connects the handlebar to the frame. Do not call this the "gooseneck," unless you want to make it perfectly clear that you are a clueless newbie. Stems come in two varieties, threadless–which clamps to the outside of the fork's steerer tube, and threaded, which is held in place by an expanding wedge bolt inside the fork's steerer tube


Wheel: the complete assembly of the hub, spokes, nipples, and rim
Where to Find Bike Parts?
In the past months, an increasing number of people are purchasing bicycle components from online shopping sites abroad via Buyandship PH. We may not ship an entire bike due to our shipment size restriction, you can instead score road bike repair sets, related accessories, cyclewear, and more for a discounted price abroad rather than buying expensive ones in the Philippines.
💡 Note: Before purchasing Bike Parts and related accessories, please send a link to our live website chat or leave a message on all of our social media platforms for validation if the product you wanted to purchase is allowed to be shipped through our service. Remember, either side cannot exceed 100CM and the sum of all 3 sides cannot exceed 150CM. Click here to learn more about Buyandship's Weight and Size Limitations.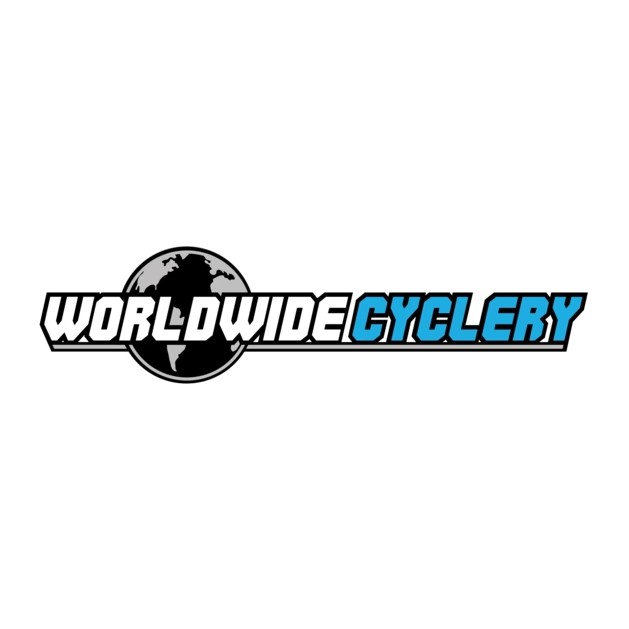 Worldwide Cyclery US
Worldwide Cyclery has been and continues to break the mold of the typical retail model you're used to in the bicycle industry. Shop for bike components from tires, drivetrain, and shifters to cables and saddles all in one place!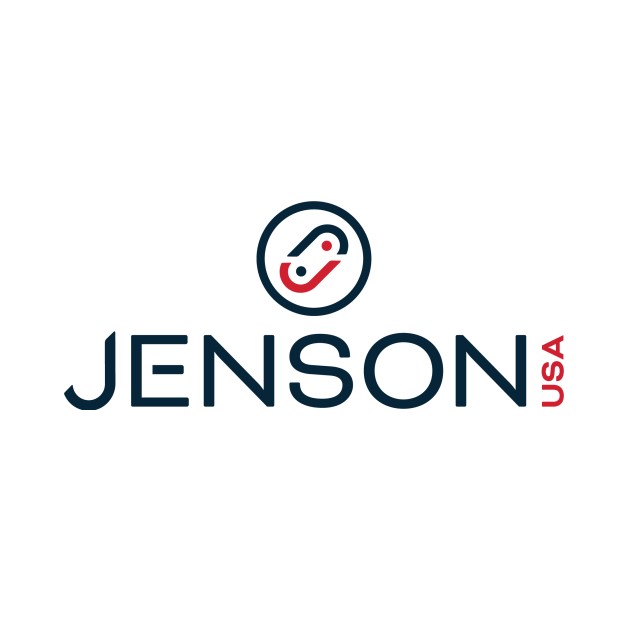 Jenson US
Jenson USA is one of the original online bike shops and has been selling complete bikes, bicycle parts, and accessories online since 1996. Their passion for cycling sprouted back in 1994 and has since taken root and grown into a community of people devoted to living life to its fullest.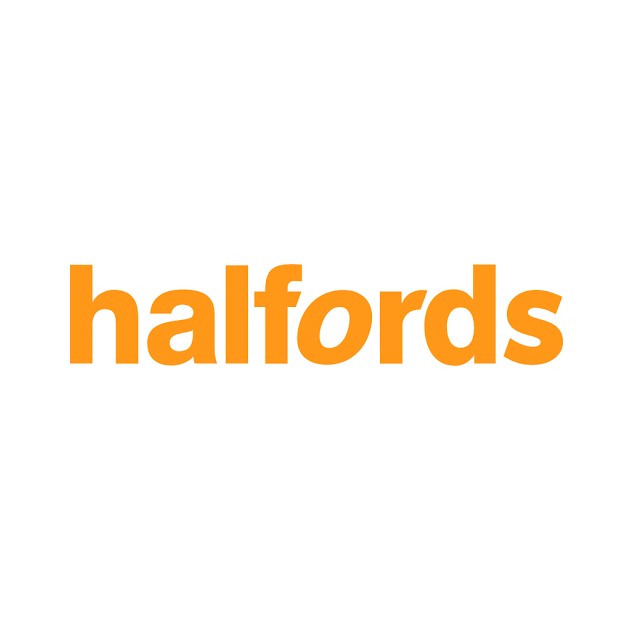 Halfords UK
Halfords is a leading provider of motoring and cycling products in the UK, which stocks a large range of bike parts and accessories online in its official store. You can shop anything from handlebars tapes, brakes, and drivetrain, to inner tubes and more!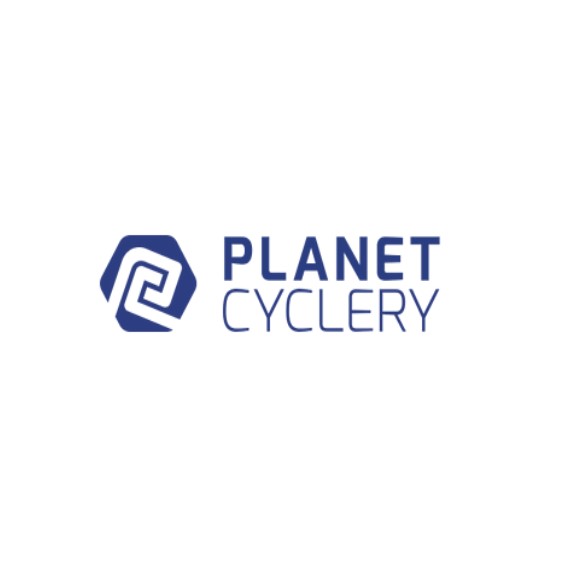 Planet Cyclery
Planet Cyclery is a high-end bicycle components shop with competitive prices, specializing in road and mountain bikes. It offers high-quality bikes, components, and apparel for cycling enthusiasts of all abilities.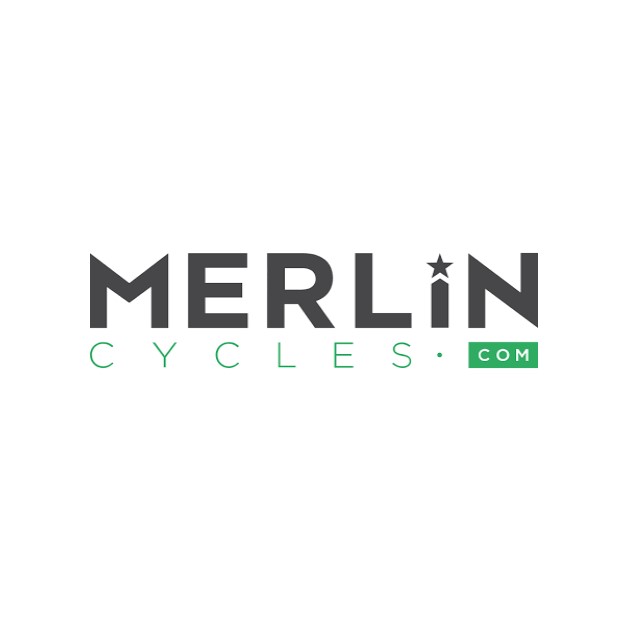 Merlin Cycles UK
Established in 1993, Merlin Cycles is one of the longest-running online bike stores in the UK. Since its early years, Merlin Cycles have had an enviable reputation among cyclists for stocking a massive range of cycling equipment and offering it at great prices.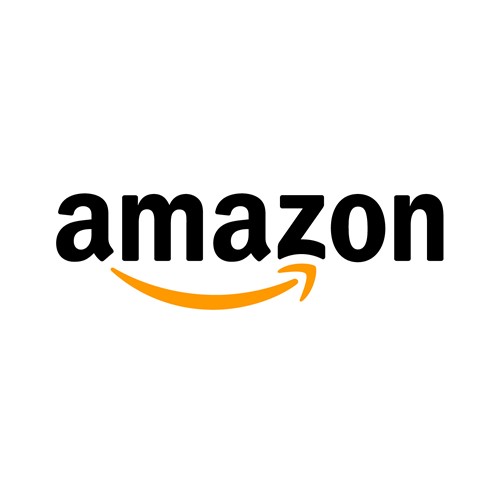 Amazon UK/US
Amazon is another great place to shop for bike parts and accessories online! They have great selections if you search for bike parts on Amazon sites – you can compare prices and get limited-time deals from time to time!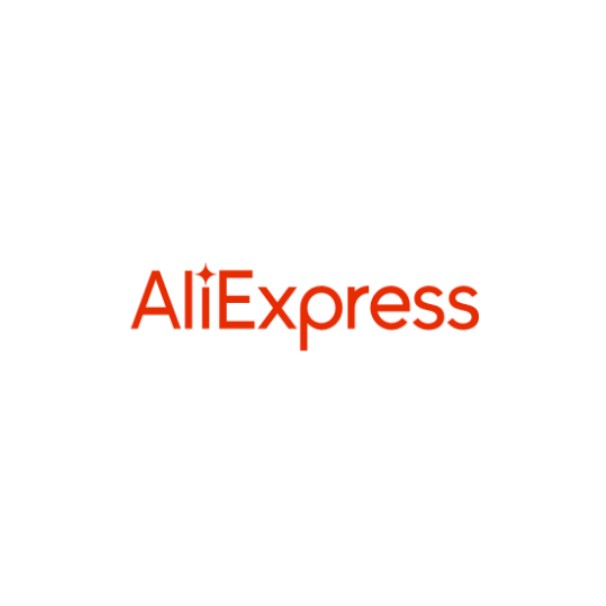 AliExpress HK
Looking for great deals on bike parts? Explore a wide range of the best bike parts on AliExpress to find one that suits you! Besides good quality brands, you'll also find plenty of discounts when you shop for bike parts during big sales!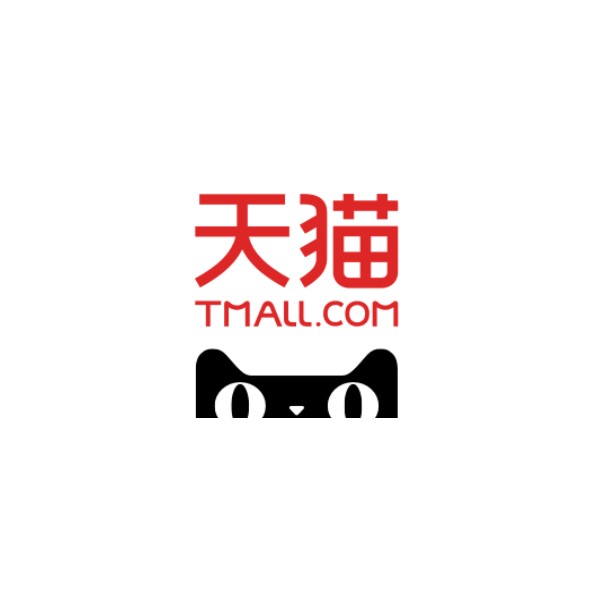 Taobao / T-Mall China
If you are looking for online sites that sell discounted bike parts, Taobao or T-Mall is the one for you. They have various flagship and reliable biking stores such as Giant, Deroace, Jinyu, and more – all for a reasonable price!
Bike Maintenance Tips Every Biker Should Know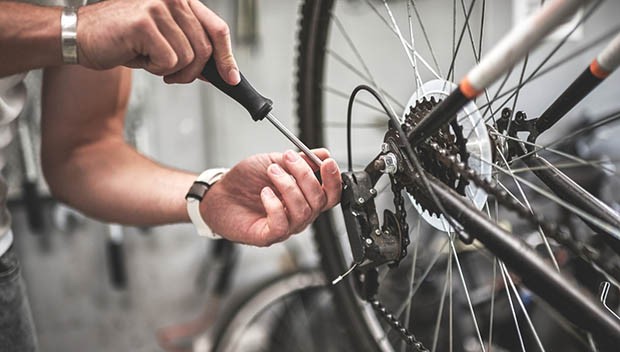 No one is born with comprehensive bicycle mechanic skills – but learning about basic bike maintenance will dramatically prolong the life of your bike components which in turn will save you money. Don't forget to bookmark these key tips we've compiled for you:
1. Keep Your Bike Clean
A bike that is regularly cleaned will be far easier to maintain. Give it a thorough wash especially after rainy weather with hot soapy water and a sponge, with a degreaser applied to the chain. After you rinse-dry the bike, add light lubricant to the gears and chain before wiping it off with a cloth.
2. Always Check Your Tires
Here's an easy, quick procedure before your ride! Check that your tires are not overly worn, and look for cuts or flints, stones, and glass in the tread, removing any that could possibly cause a puncture. Squeeze the tires and make sure they're pumped up to good pressure.
3. Learn How to Fix a Flat Tube
If you start getting many flats with the same wheel, check your tire and the inside of the rim for sharp objects or protruding spoke. Youtube has tons of good videos in all languages guiding you on how to prepare, glue the patch on and remount the tire. Master this skill and your rides will become more enjoyable, and a lot safer!
4. Make Sure Your Breaks Are Adjusted Correctly
You can do this by tightening the adjusting barrel (if your brakes have one) in the brake lever. Tightening the screw moves the pads closer to the rim. You may also need to unscrew the bolt holding the wire, tighten the wire and then screw the bolt back on. Before tightening the bolt again, twist the adjuster holding the wire and the wire housing to the loosest setting. This way you have more room to adjust the brakes.
It is also important to keep both the pads and the braking surface clean from dirt and oil. Dirty pads wear out themselves and the braking surface substantially faster.
5. Lubricate!
Do you get annoyed when someone rides past you with loud rattling and squeaking sounds coming from the chain and sprockets? That is the sound of metal rubbing against metal, grime, and mud because all lubrication has long since worn off. It is not cheap to replace chains and sprockets, so save yourself some money by regularly cleaning and lubricating the drivetrain of your bike!
Bike Parts That Have Already Been Shipped via Buyandship