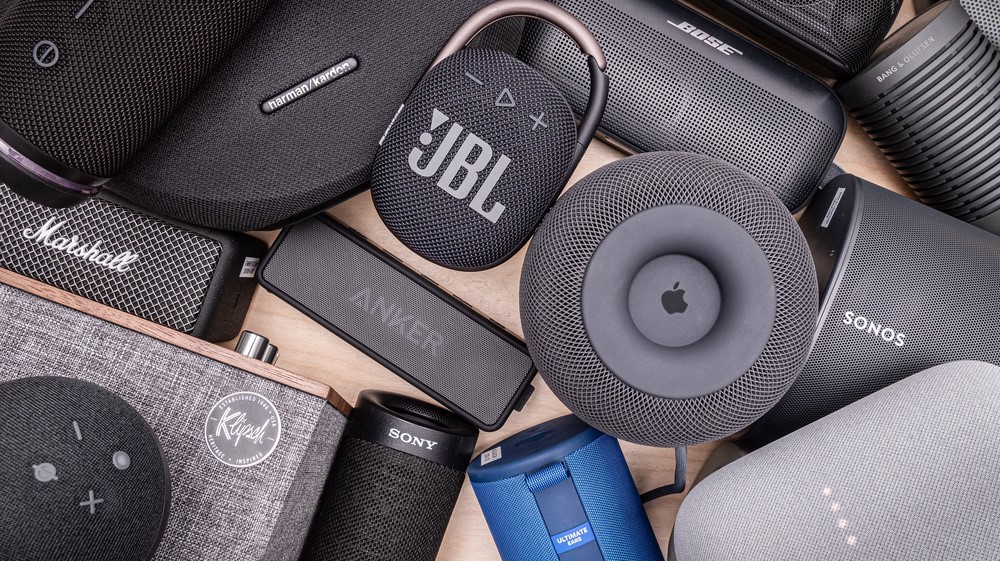 Looking for a new portable wireless speaker that can take with you on your next summer travel? Keep reading! For many of us, a Bluetooth speaker is a must-have device for an immersive audio experience. Whether we're doing our chores or just chilling with friends by the pool, music has become a part of our daily lives. With a wide variety of speaker brands and models available on the market, it can be difficult to pick the right device to suit your lifestyle needs and budget!
We compiled some of the best portable wireless speakers that you can shop including Marshall and Bose! Shop your favorite speakers from Amazon US to save on price differences, and ship to the Philippines hassle-free with the help of Buyandship today!
Table of Contents:
Below PHP 6,000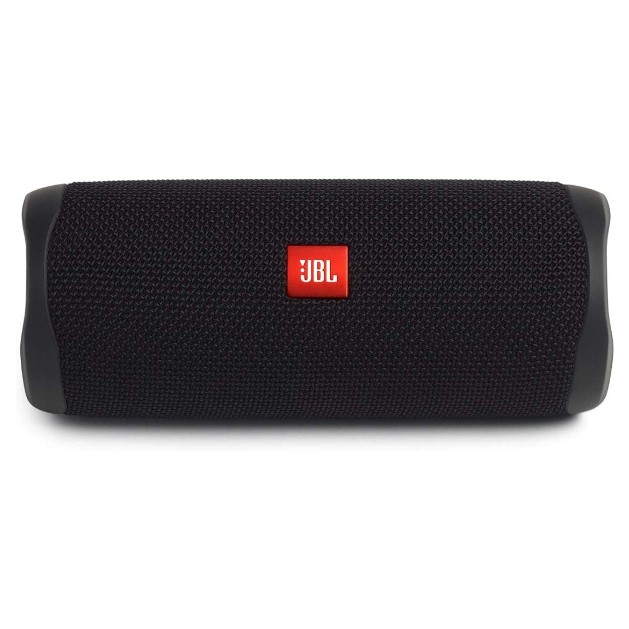 JBL Flip 5 Portable Bluetooth Speaker
Bring your speakers anywhere! Flip 5 is IPX7 waterproof up to 3 feet deep! It has a PartyBoost function that allows you to pair 2 JBL PartyBoost-compatible speakers together for stereo sound, or link multiple together to get louder sound for a party!
Philippines Price: PHP 6,999
US Price : PHP 5,033.15 ( US$89.95 )
Below PHP 7,000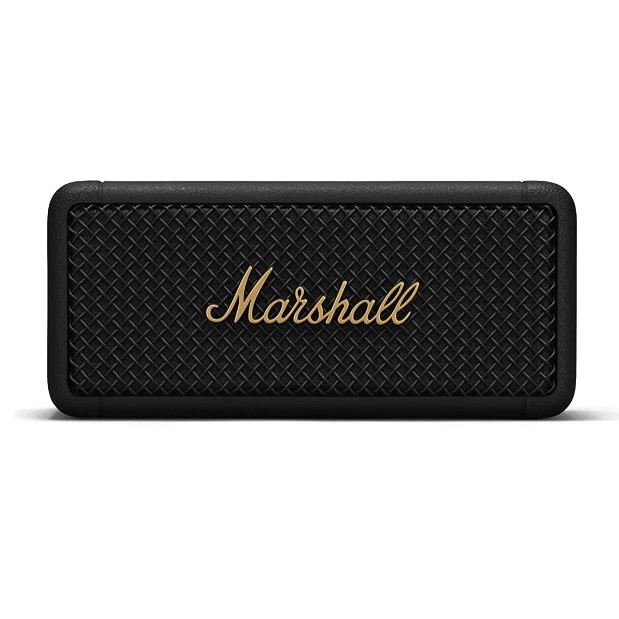 Marshall Emberton Bluetooth Portable Speaker
Emberton is one of the most popular Marshall speakers. It comes in a compact size, and it's perfect to take with you on a picnic or to the beach! It offers rich, clear, and loud sound, just like the rest of Marshall speakers. Emberton can be quickly charged, with 20 minutes giving it a playtime of 5 hours.
Philippines Price: PHP 8,490
US Price : PHP 6,714.04 ( US$119.99 )
Below PHP 8,000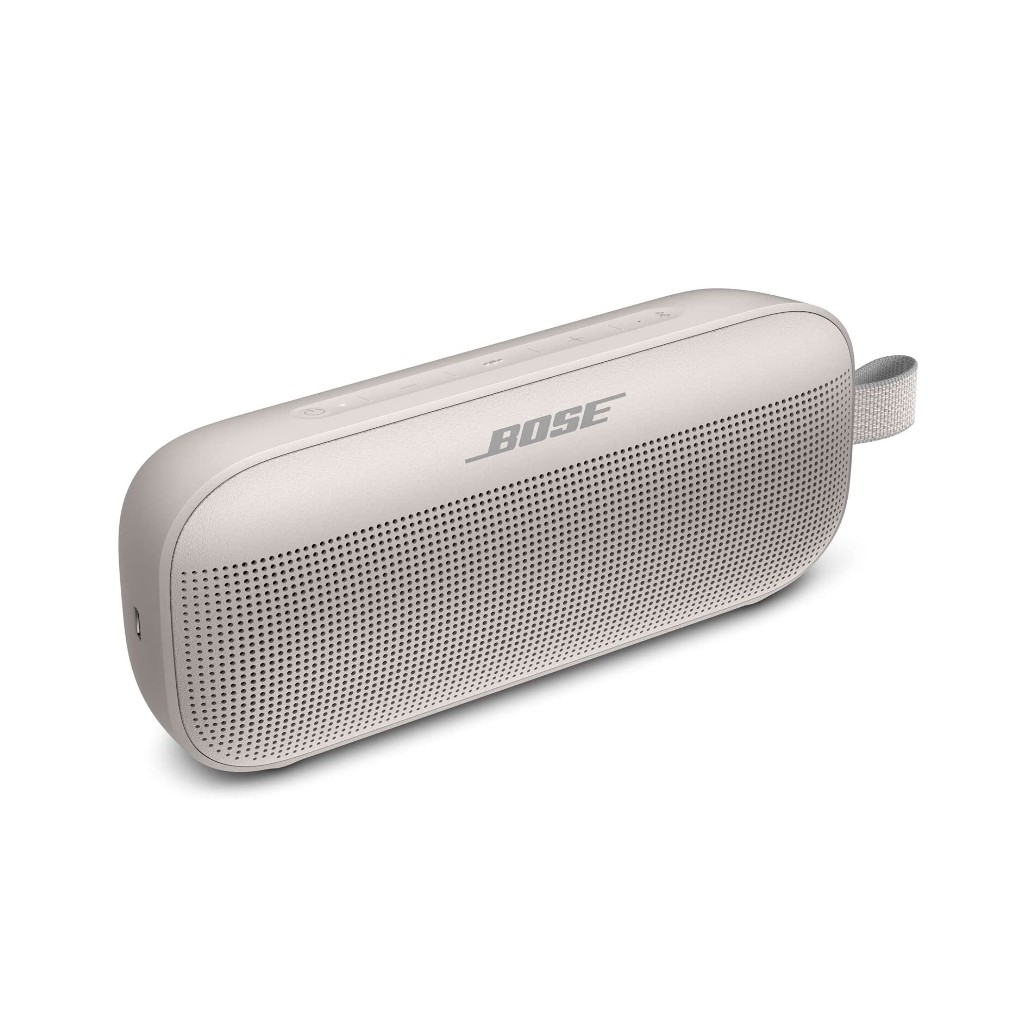 Bose SoundLink Flex Bluetooth Speaker
Featuring a robust exterior and the ability to survive drops into water, this speaker is easy to connect to multiple devices and it's super lightweight!
With its PositionIQ™ Technology, it automatically adjusts to its orientation to optimize the sound. 
Philippines Price: PHP 13,900
US Price : PHP 7,021.79 ( US$149 )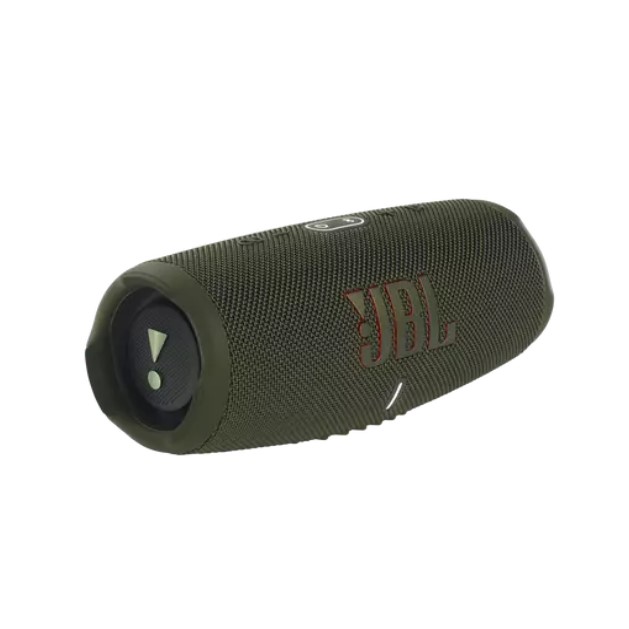 JBL Charge 5 Portable Speaker with Powerbank
JBL Charge 5 is IP67 waterproof and dustproof, and comes with a built-in power bank! You can charge your devices without taking a break from the tunes.
It delivers a bold, clear sound with its optimized long-excursion driver, separate tweeter, and dual bass radiators. Up to 20 hours of playtime.
Philippines Price: PHP 8,549
US Price : PHP 7,830.90 ( US$139.95 )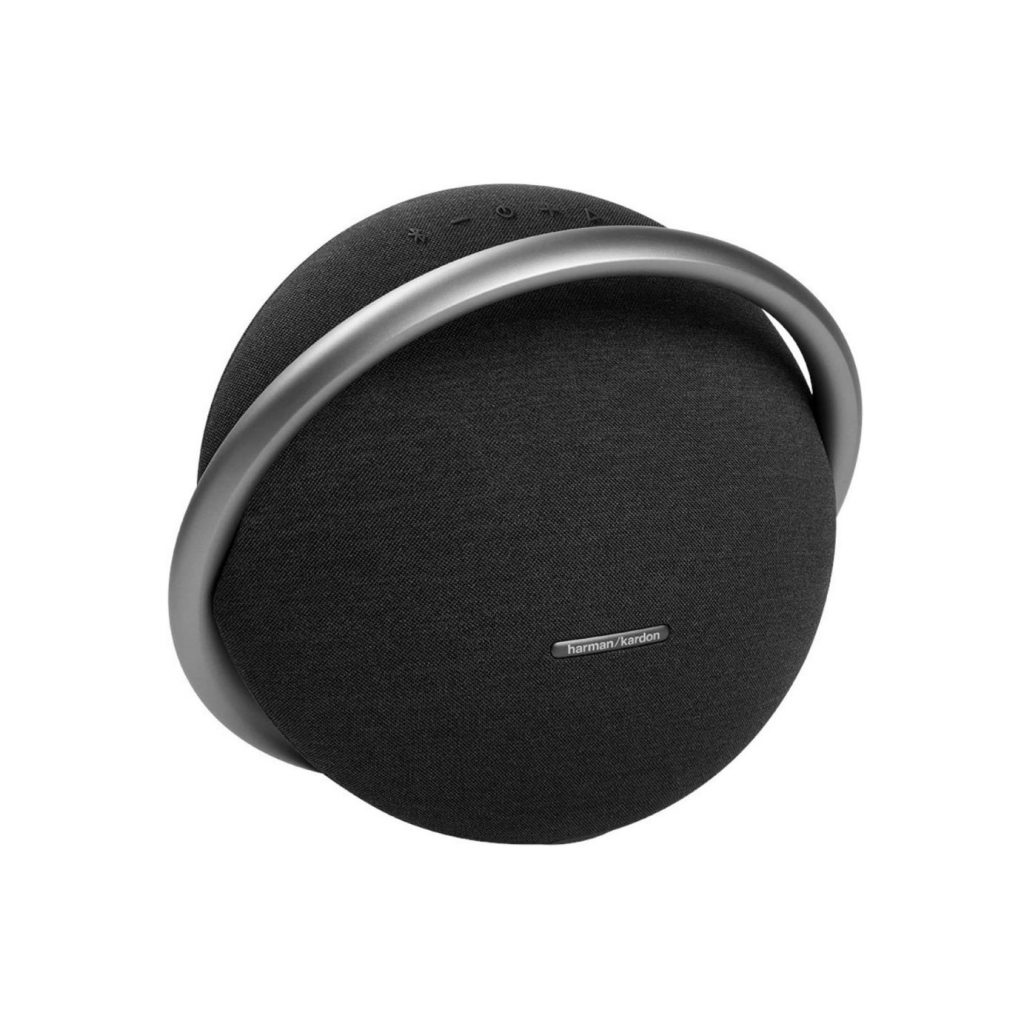 Onyx Studio 7 Portable Bluetooth Speaker
The Onyx Studio 7 Portable Bluetooth Speaker is a high-quality wireless speaker that delivers powerful and clear sound. It features a sleek and modern design with a fabric grill and an integrated aluminum handle for easy portability. The speaker offers up to 8 hours of playtime on a single charge and can be connected to your devices via Bluetooth 5.1 for seamless connection
Philippines Price: PHP 14,999
US Price : PHP 7,608.20 ( US$135.97 )
Below PHP 13,000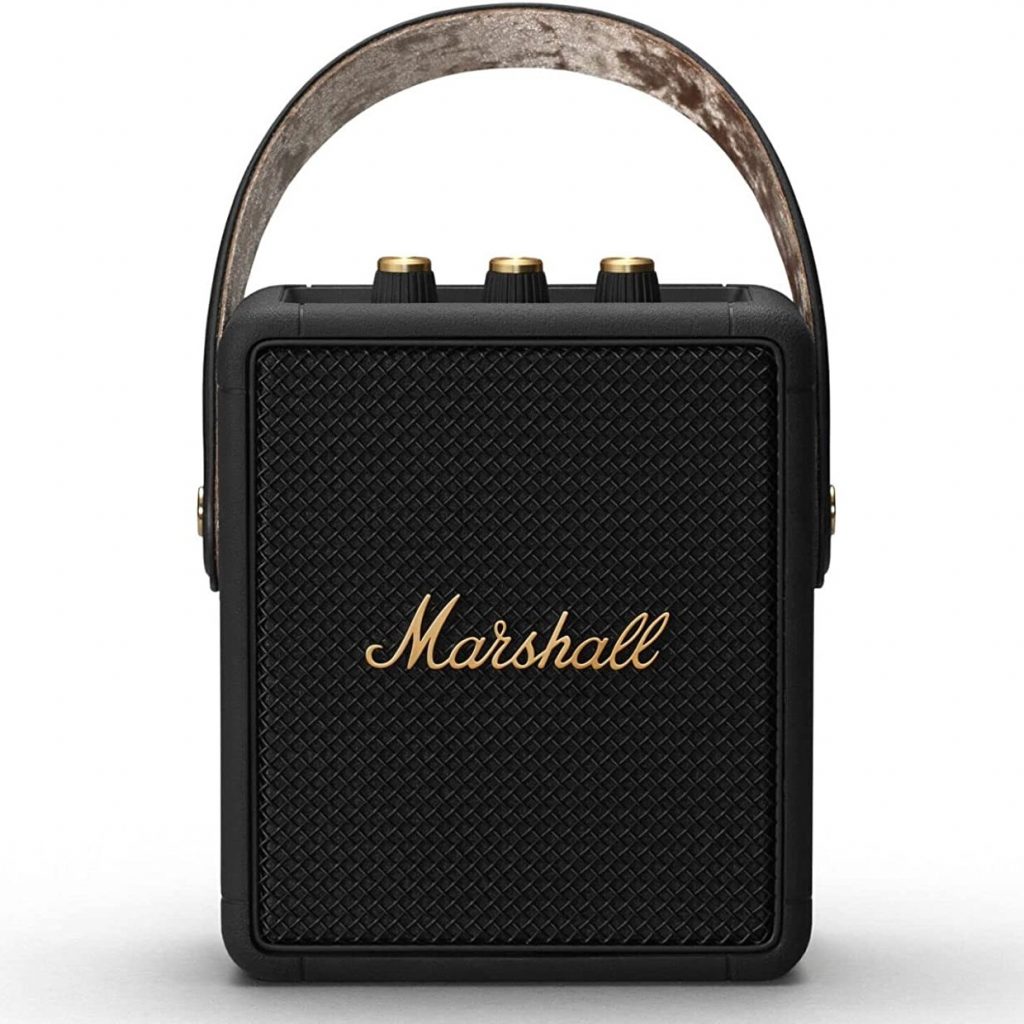 Marshall Stockwell II Portable Speaker
It offers 20+ hours of portable playtime on a single charge, featuring a classic Marshall look with a durable and rugged design that is perfect for outdoor adventures.
Features multi-host functionality so you can easily connect and switch between 2 Bluetooth devices.
Out of Stock in Authentic Stores
US Price : PHP 10,935.29 ( US$195.43 )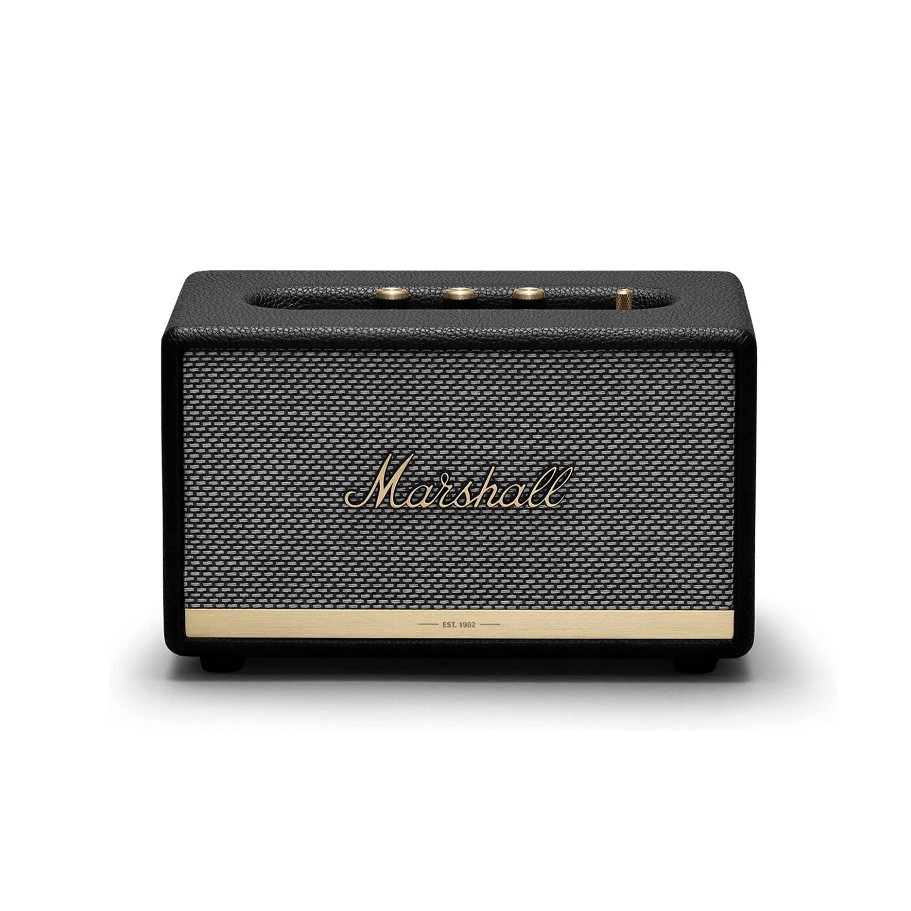 Marshall Acton II Bluetooth Portable Speaker
Acton II is the smallest speaker in the Marshall line-up! This dynamic compact speaker features 3 class D amplifiers to deliver powerful sound.
With Bluetooth 5.0 technology, feel free to connect your devices to it! It comes with controls on the top panel to adjust the volume, bass, and treble of the sound you're playing.
Philippines Price: PHP 16,199.99
US Price : PHP 12,645.27 ( US$225.99 )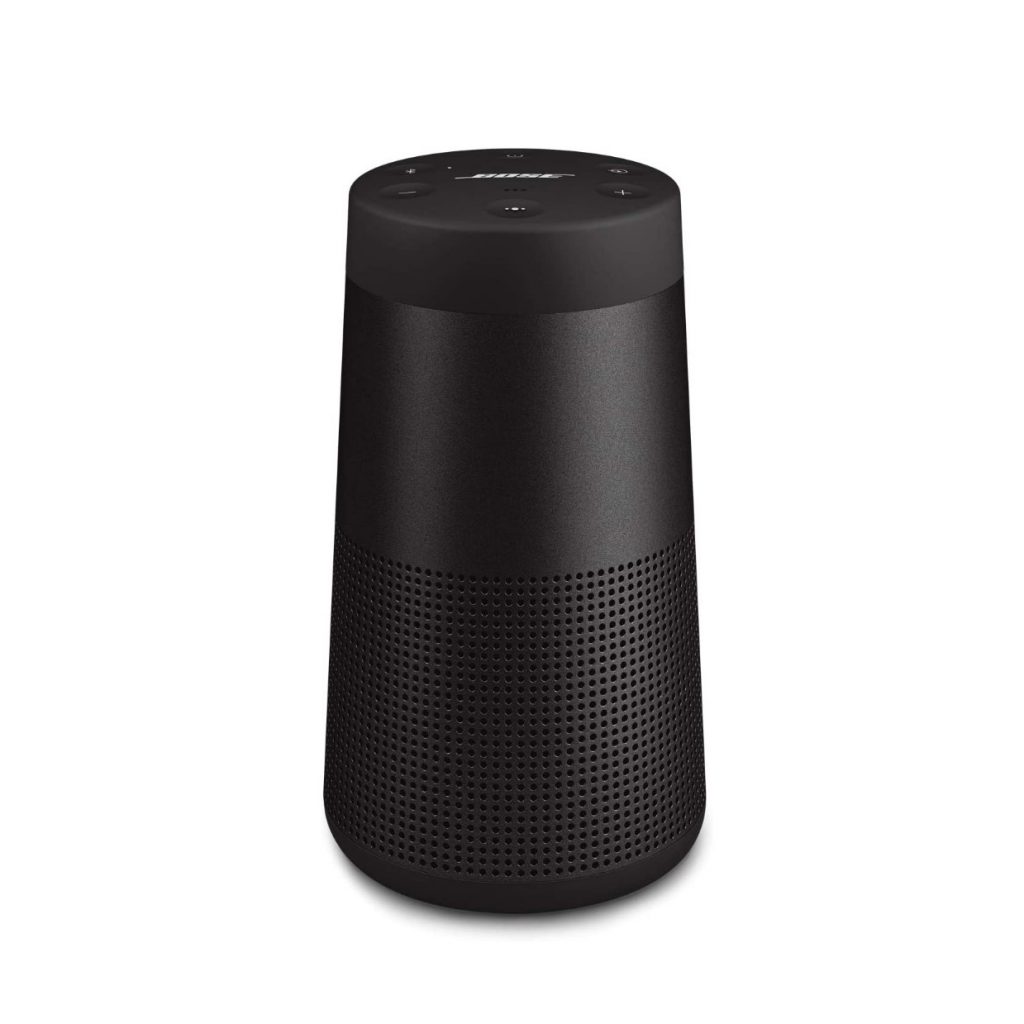 Bose SoundLink Revolve II Portable Bluetooth Speaker
It offers 20+ hours of portable playtime on a single charge, with a guitar-inspired carry strap that makes it easier to take on the go!
Features multi-host functionality so you can easily connect and switch between 2 Bluetooth devices.
Philippines Price: PHP 14,176
US Price : PHP 12,254.15 ( US$219 )
💡 Note: Product prices, quantities, etc. may change due to sales. All are subject to change. We do not own any of the pictures above nor affiliated with the brands mentioned. All credits are due to all of the brands featured in the article unless otherwise specified.
Popular Speaker Brands to Shop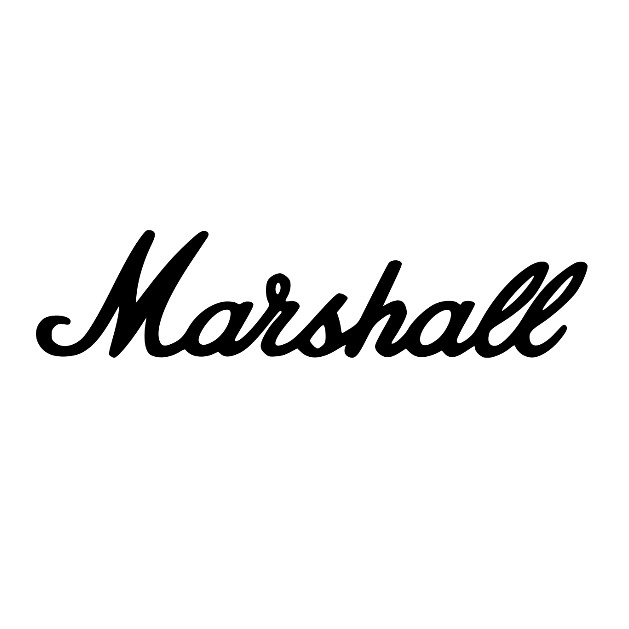 Marshall
Discover Marshall Speakers – one of the best speaker brands in the world! Marshall speakers combine retro design with modern functionality and high sound quality.
From classic and home speakers to portable Bluetooth speakers which you can take with you on the road, there's a Marshall speaker for you!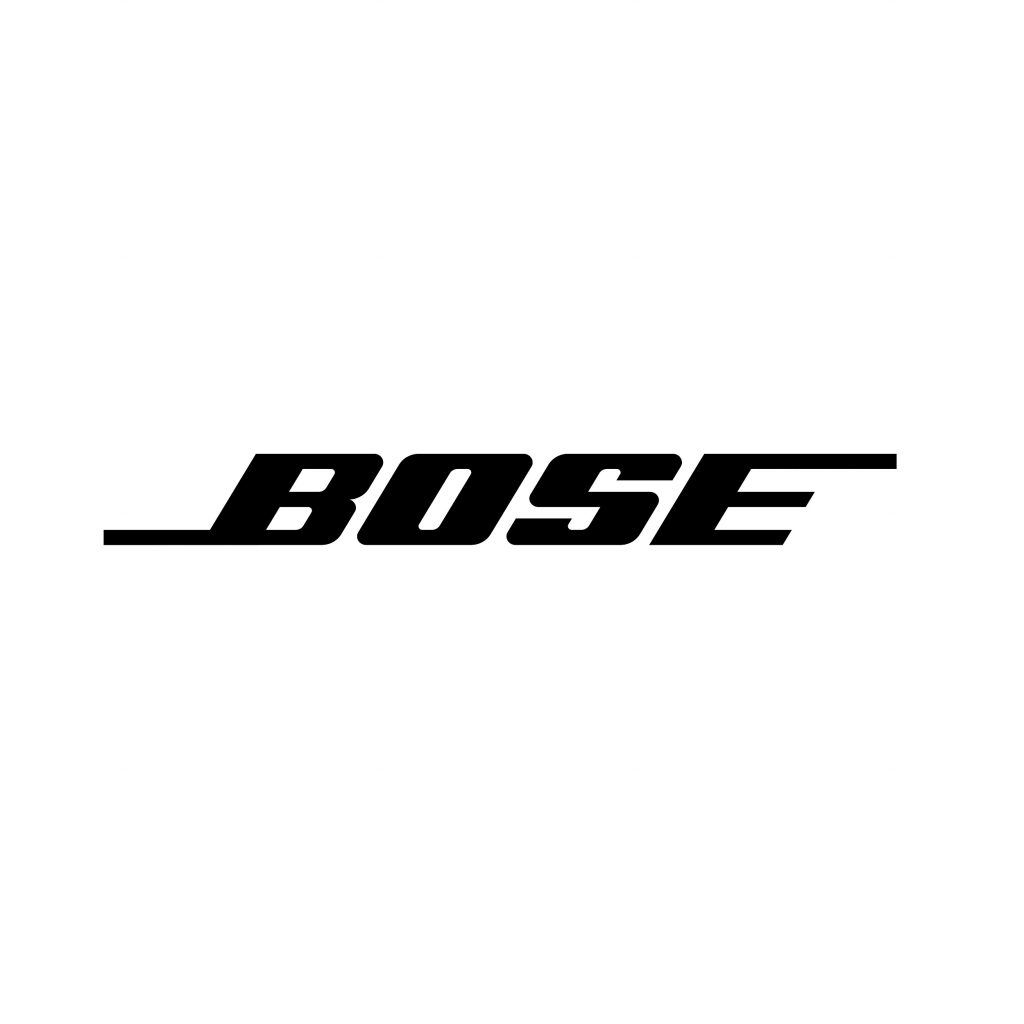 Bose
Bose is well-known for their noise-canceling headphones and home audio products. If you're looking for portable speakers that can take with you anywhere, Bose offers speakers with amazing bass and treble in compact sizes!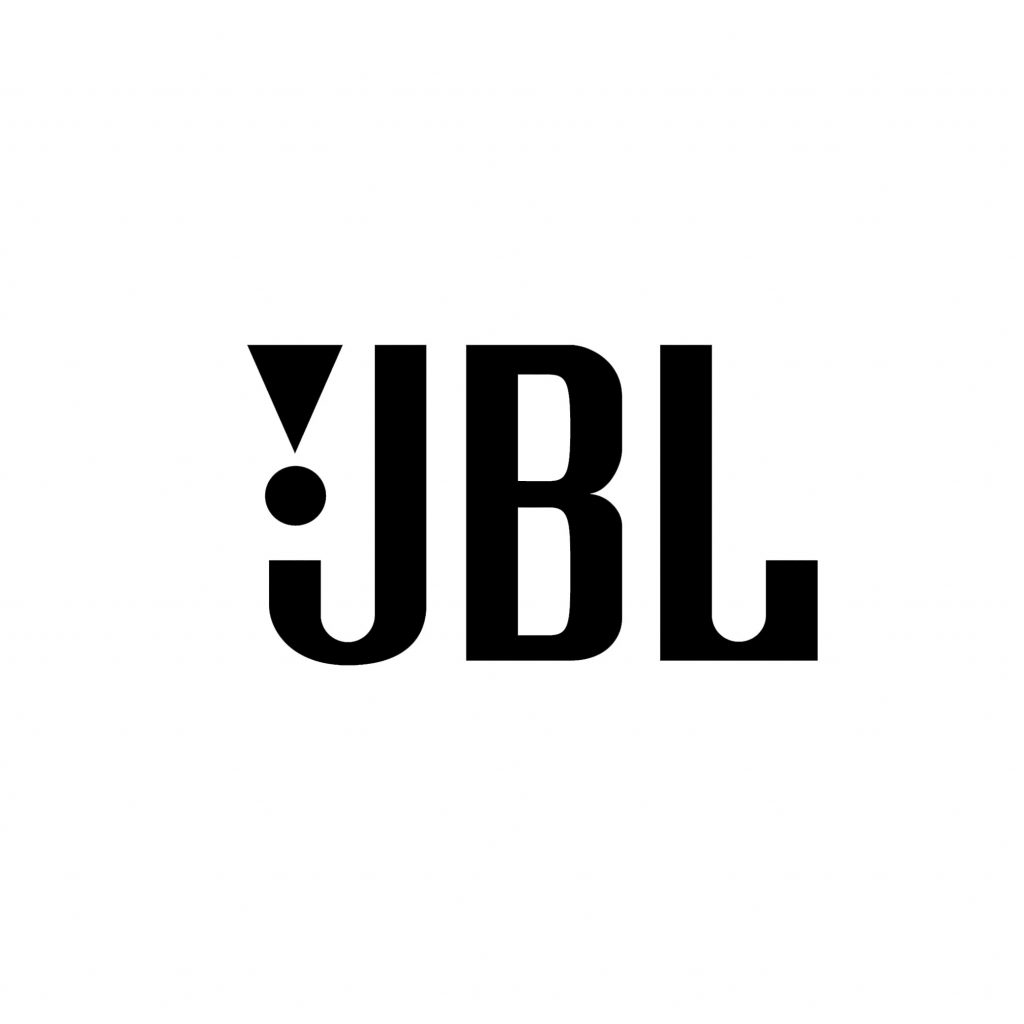 JBL
JBL is another popular speaker brand that is trusted by many, thanks to the high-quality sound their speakers offer! It offers a wide selection of Bluetooth speakers ranging from compact sizes to larger ones that comes with powerful sound.
JBL has speakers at different price points to suit different budgets!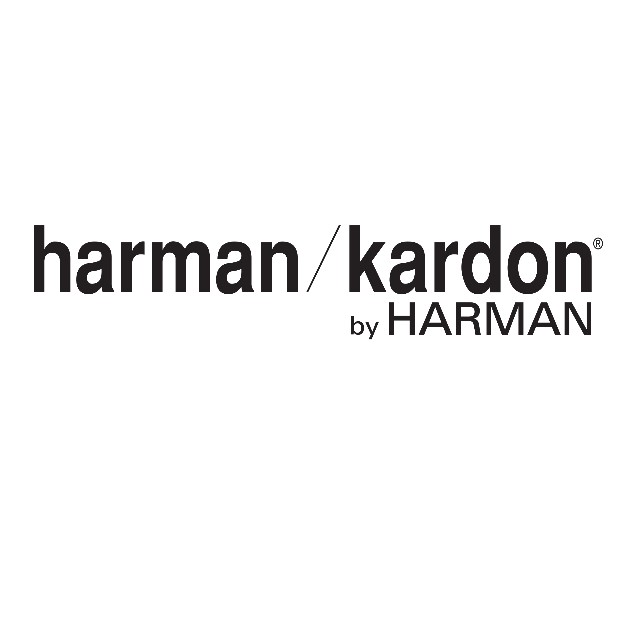 Harman Kardon
Harman Kardon is a brand that designs and makes high-quality audio devices including headphones, speakers, and soundbars. It's known for its sleek design with sound quality that is above average!
If you're looking for elegant-looking speakers with good stereo sound, Harman Kardon is one of the best choices.
Shopping Tutorial: How to Shop Amazon US?
– Sign In or Create an Amazon Account –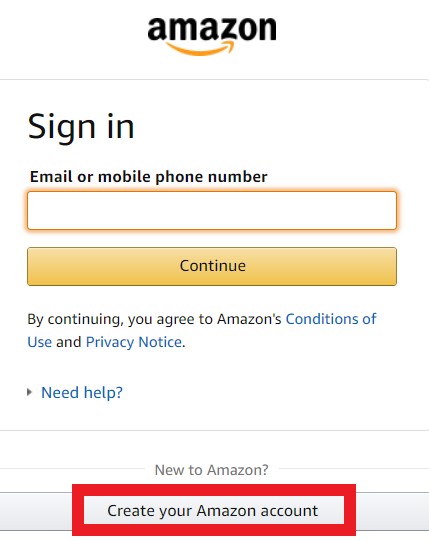 Step 1:Sign into your Amazon account, or create a new one by clicking "Create Your Amazon Account" if you're new to Amazon.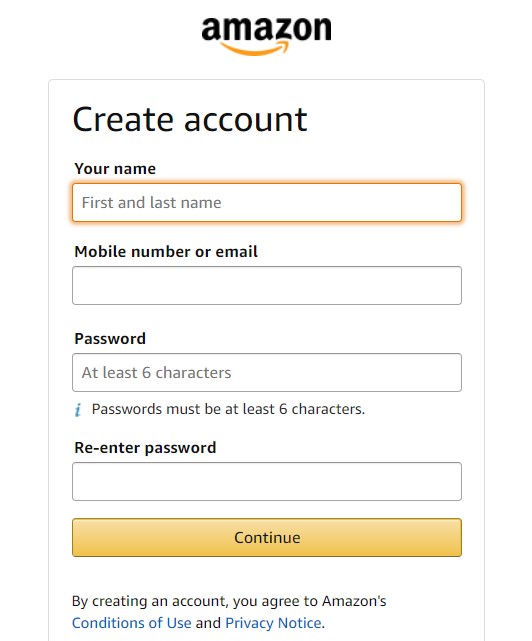 Step 2:Fill in your name, and email, create a password, and click "Continue".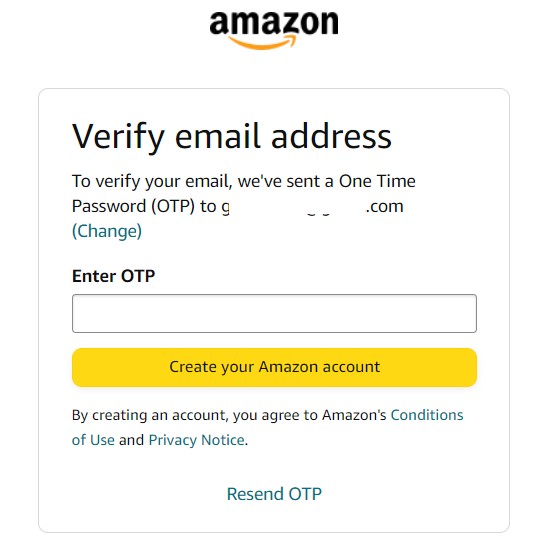 Step 3:Verify your Amazon account with the verification code sent to your email, and you're all set!
💡 Tips: It's free of charge to create an account on Amazon for easier and more convenient shopping! You will get invited to try their fast and free delivery with Amazon Prime Trial month. But don't forget to cancel your Prime membership within the first month if you don't want to get charged each month!
– Start Browsing and Shopping –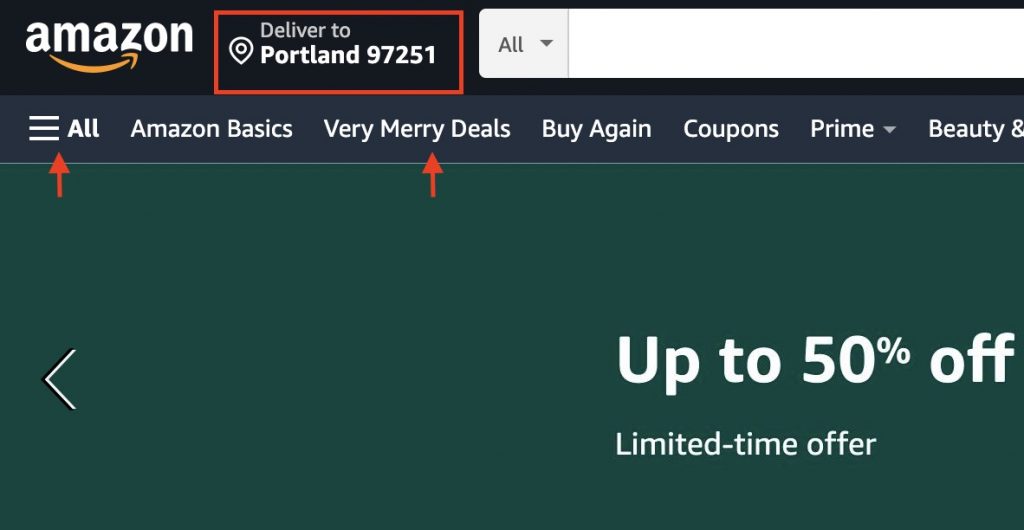 Step 1: You can browse at Amazon by category (Click "All" on the top left corner and scroll down to reach "Shop By Department") or by entering your item of choice (any brand, product category, or specific product) into the search box above.
💡 Tips: As many of the good deals only ship to the U.S. address, remember to enter the zip code of Buyandship's US warehouse by clicking "Deliver to" on the top left corner in order to see all the products!
Step 2: If you wish to buy an item, click "Add to cart" if you want to continue to shop or browse for alternatives, or click "Buy now" if you want to check out and pay for your item immediately.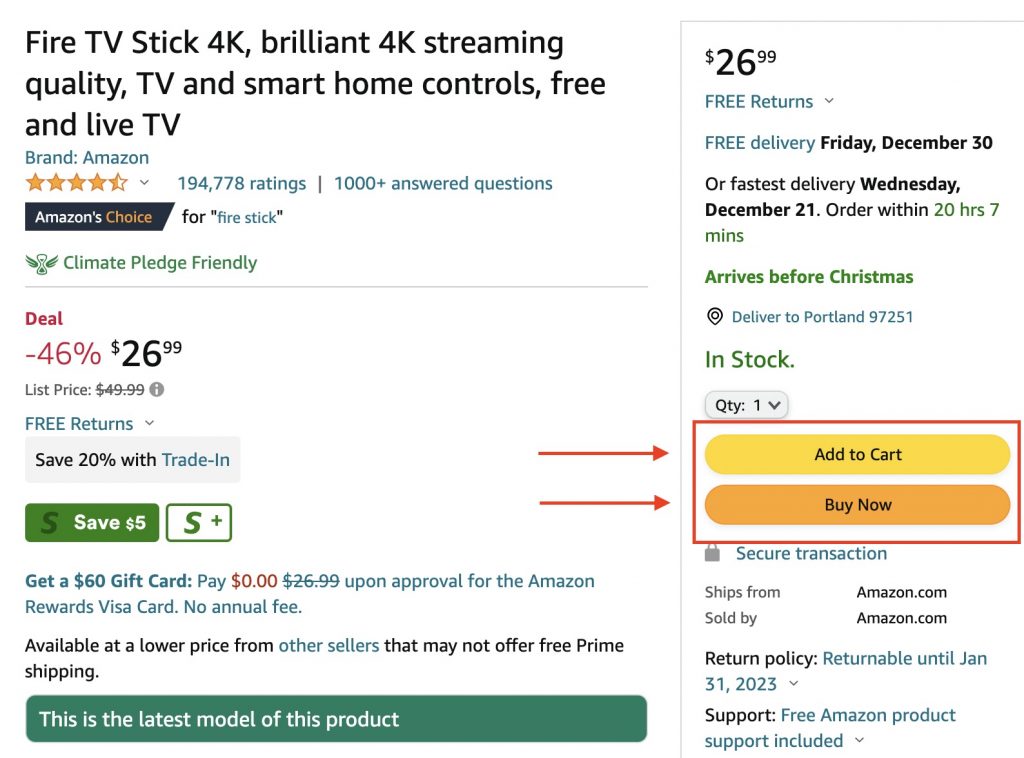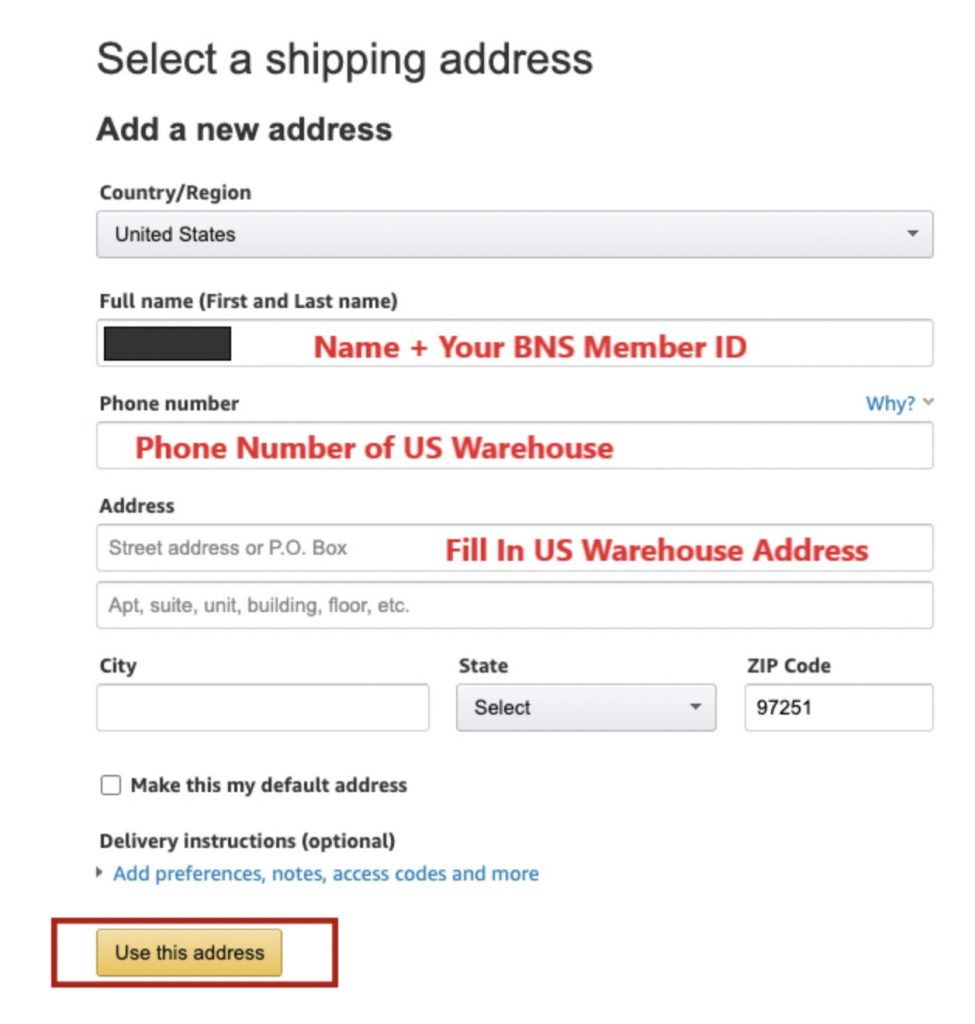 Step 3: Once you're ready to checkout for your items, go to your cart in the top right corner.
Fill in the delivery address. Go to the "Overseas Warehouse Address" on your Buyandship member centre and view the information on Buyandship's US warehouse. Click "Use this address" to proceed.
Step 4: Choose your payment method, and add a credit or debit card information to pay.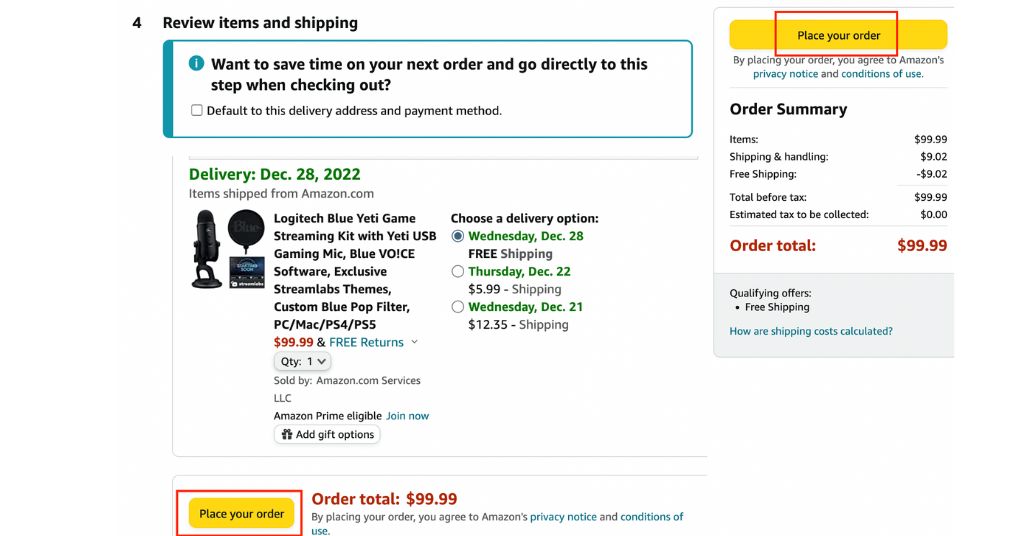 Step 5: After entering the payment page, confirm your order information. Click "Continue to application" to submit the order.