How to use ?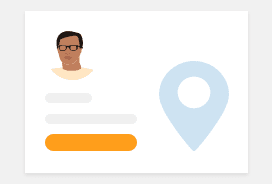 Register as a Buyandship member
What you'll need is just your name, email address, your mobile number, and some personal information;
Upon your registration, you will get a unique member ID which also serve as the identification of your parcels during the shipping progress.
Reminder:
If you do not have the verification email, please check the spam or junk mail folder.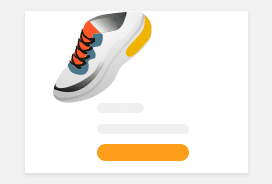 Fill in your Shipping Address & Home Delivery address
Fill in your Shipping Address in overseas shopping sites

Keep in mind the items under the "Prohibited Items Catalog" before shopping;
During the checkout, please use our overseas warehouse address as your shipping address in the shopping sites you used.
Kindly remember to fill in your name and member ID as the receiver.



Add your home delivery address with your pricing option

Fill in your local delivery address in "My Addresses" and select your pricing option for the address.
We provide 2 pricing options: Delivered Duty Unpaid & Delivered Duty Paid. For more details, please refer to the Pricing page.
Kindly remember to add your address again with another pricing option so you can use either pricing options for the same address.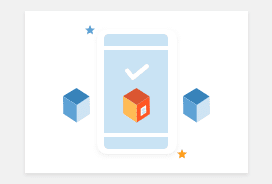 From the email sent by your retailer, you can find all the information you needed for the declaration, such as Shipping Carrier and the Tracking Number of your goods;
Once you get the above-mentioned information, please declare your parcel immediately at "Parcel Management";
When your package reaches our overseas warehouse, it will be checked in within 2 working days. If not, contact us.
For a Step By Step on How to Declare Your Shipments, please click here on the link.
Reminder:
Any declaration completed after the parcels arrives at our overseas warehouse may delay the shipping time.
Any parcels without declaration or with misleading information in the declaration will affect the arrival time at Hong Kong warehouse and its shipping progress to Philippines.
Any false statement in the declaration may affect the claim of compensation for your packages.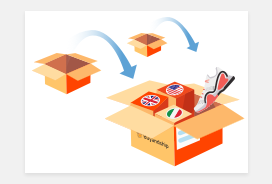 Consolidate your shipment
You will receive an email notification when your parcels, including those you requested in Buyforyou, arrives at Hong Kong warehouse. Then, you can create a shipment order by consolidating your parcels and your Buyforyou requested items on your dashboard.
Please confirm your delivery address and the pricing option you wish to have at "My Addresses".
After your payment is settled by online credit or debit card, your shipment will be sent out from our Hong Kong warehouse within 1-2 working days. (As this is an overseas payment, you may contact your card issuer with questions regarding any relevant administration fee.)
Now, you only need to sit back until receiving the parcel collection notification. You can have a look at the recommended overseas shopping sites which are picked up by our editors if you have time.
Reminder:
When your parcels have arrived at Buyandship Hong Kong warehouse, if you have any questions regarding the chargeable weight, please contact us before you pay the delivery fee.
Any unpaid parcels will not be sent out from our Buyandship Hong Kong warehouse. Those parcels can be stored at our Hong Kong warehouse for 42 days for FREE, and afterwards there will be an overdue storage fee. For the details, please refer to "Pricing" section.
Please check your pricing option carefully while you are adding / choosing your delivery address.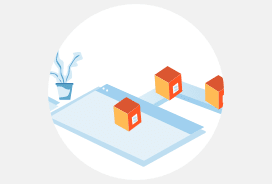 Home Delivery to your address takes around 3-14 days. Due to current virus situation worldwide, please allow more delays as it is unpredictable during these virus times.
Reminder:
In case of Customs inspection, the time of delivery may be delayed. Please be patient.
The unpaid shipment will not be sent out from our Hong Kong warehouse.
Cut Off / Shipping Time
From Our Overseas Warehouses To Hong Kong
5 times / week
U.S. (Portland): Tue to Sat
Japan: Tue to Sat
Korea: Mon to Fri
China: Mon to Fri
3 times / week
U.K.:
Mon, Wed & Fri
2 times / week
Taiwan:
Tue & Fri
1 time / week
Thailand: Tue
Canada: Wed
Australia: Thu
Italy: Fri
U.S. (Los Angeles): Fri
The above schedule is in Hong Kong Time (HKT).
Packages arriving from our overseas warehouses will be checked out as soon as possible;
When the delivery status of the package has changed to "Check Out", it means that the package has been arranged for delivery to our HK warehouse;
Our warehouses are inoperational during the weekends and public holidays. If parcels can not be sent during the above-mentioned time, the delivery company will arrange the delivery to the next working day.
During virus times, the estimated delivery time to Hong Kong warehouse from Asian warehouses is approx. 4-7 days; from non-Asian warehouses is approx. 6-10 days.
Arrival time will be postponed by global public holidays.
Korea, China and Taiwan: 2-4 days
Japan: 4-6 days
U.S., Canada, U.K., Italy, Thailand and Australia: 5-8 days