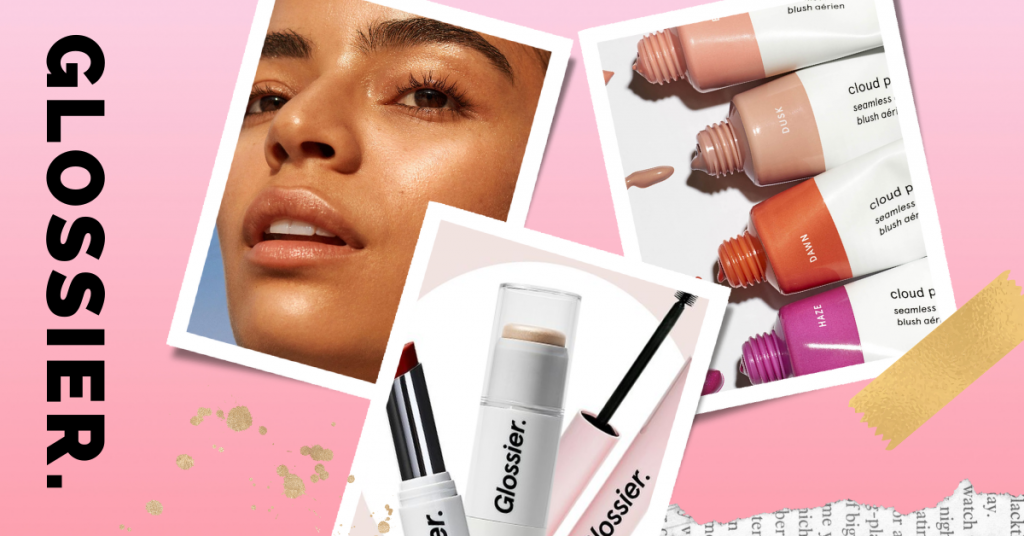 Glossier has been one of the most popular beauty-skincare brands for these past few years. Since its launching year, it has jumped from a start-up brand to one of the powerhouses in the beauty industry. With its minimalist yet eye-catching packaging, every new launch by Glossier can easily be anyone's favorite product.
Unfortunately, Glossier doesn't ship to the Philippines at the moment, but you can still buy your favorite products and send it to Buyandship's No US Sales Tax Warehouse Address. Check out this step-by-step tutorial we made + a few of our top picks for you.
IMPORTANT NOTE: Flammable liquids are NOT allowed. Please ask the seller if the liquids you're planning to send out have flammable labels or are flammable. Don't forget to double-check everything with our Customer Service Team by sending us a website chat or a simple message on any of our social media platforms. Also, note that the maximum per shipment is 10-12 units. Thank you!
---
Buyandship Top Picks: Glossier US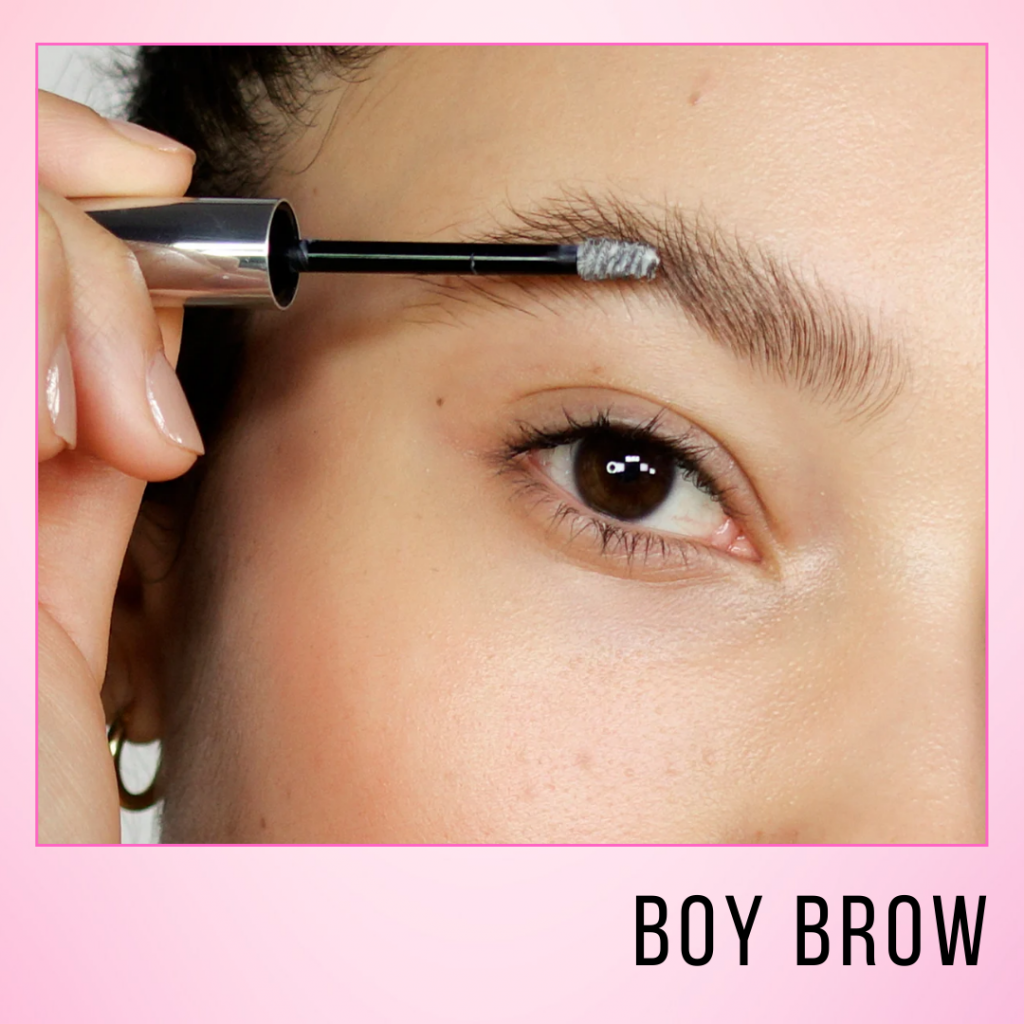 Boy Brow
Why Is It Special?
Inspired by traditional hair pomade, it gives brows soft, flexible hold in one easy swipe, and doesn't stiffen or flake
Contains Oleic Acid, Lecithin, and Soluble Collagen to condition and moisturize brows
Price: $16.00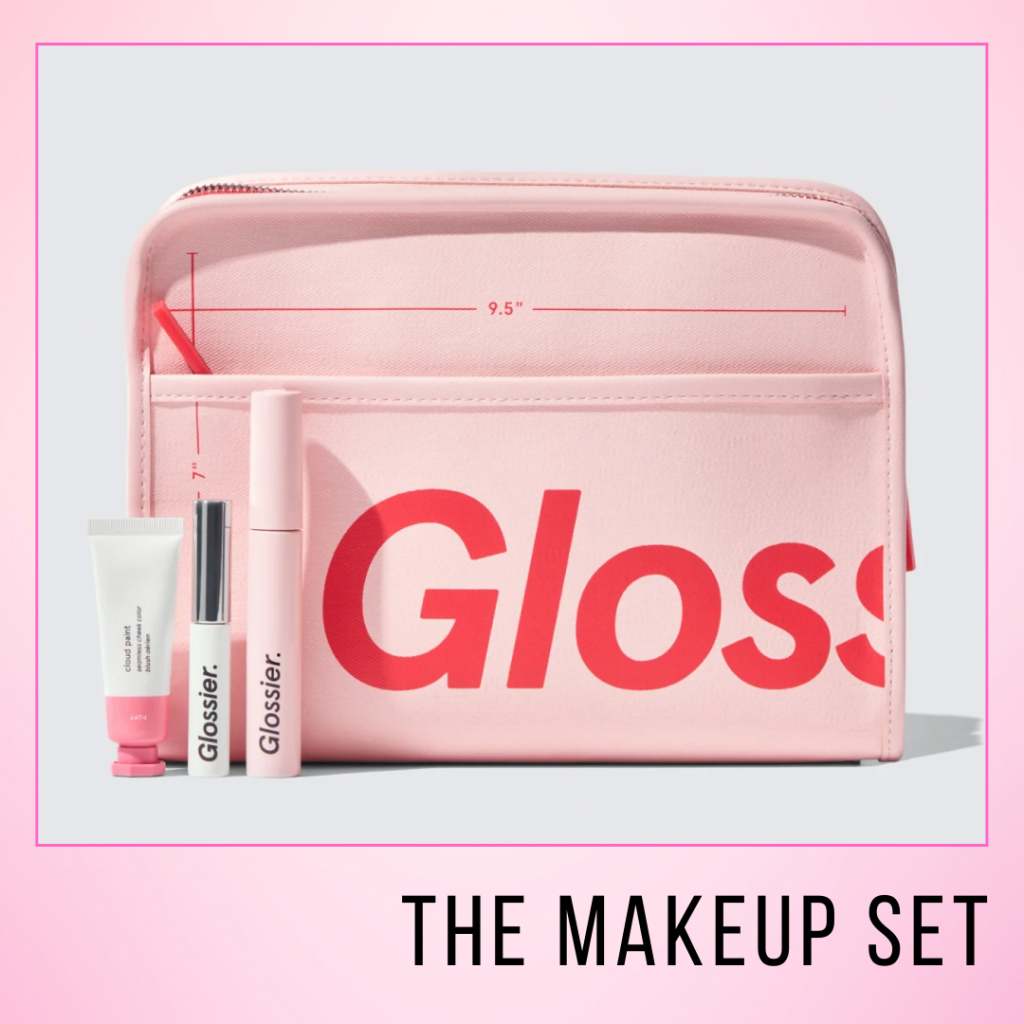 The Makeup Set + The Beauty Bag
Why Is It Special?
Three of Glossier's bestsellers (Cloud Paint + Boy Brow + Lash Slick) to give you that fresh-faced, flushed-from-within look in just minutes
Price: $78.00 $60.00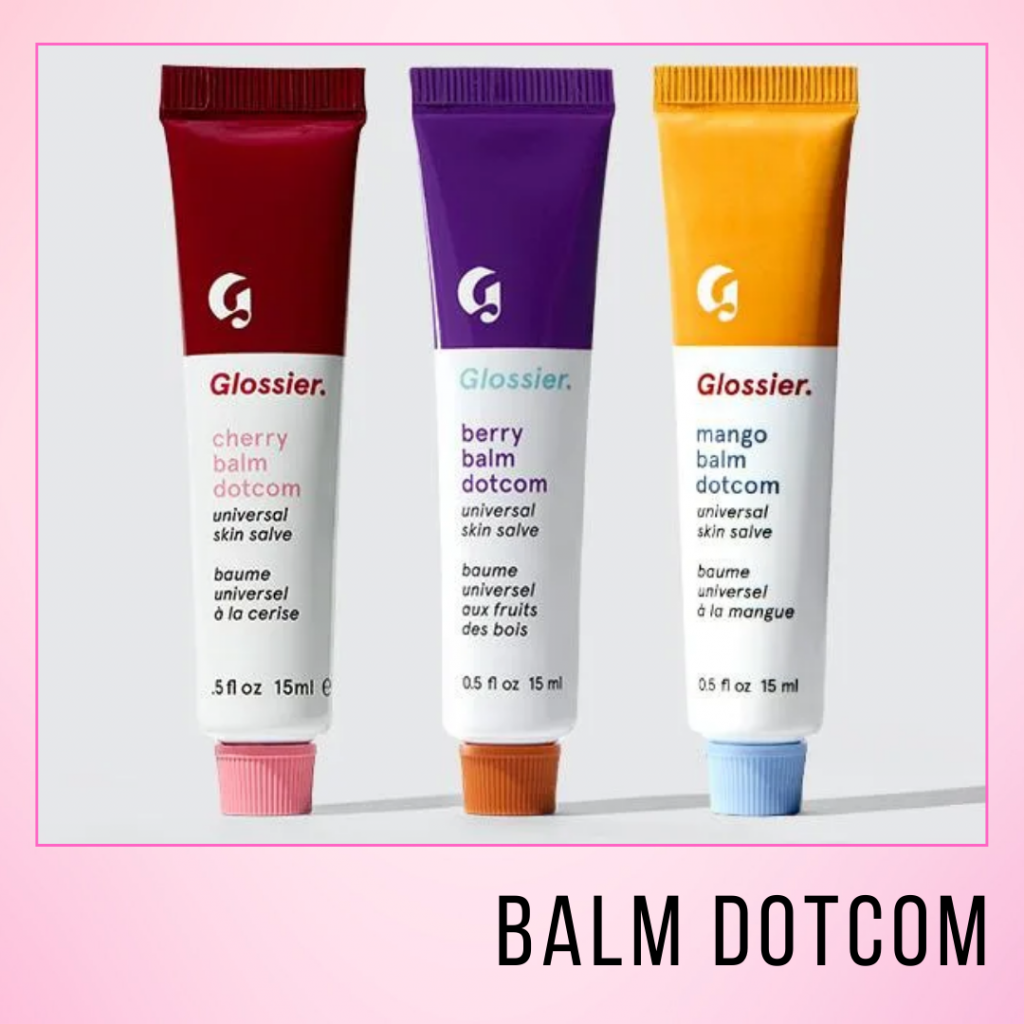 Balm Dotcom Trio
Why Is It Special?
Formulated with nature's heavy duty moisturizers—Castor Oil, Beeswax, and Lanolin—with a dense, waxy texture that stays in place to seal in moisture
Price: $36.00 $30.00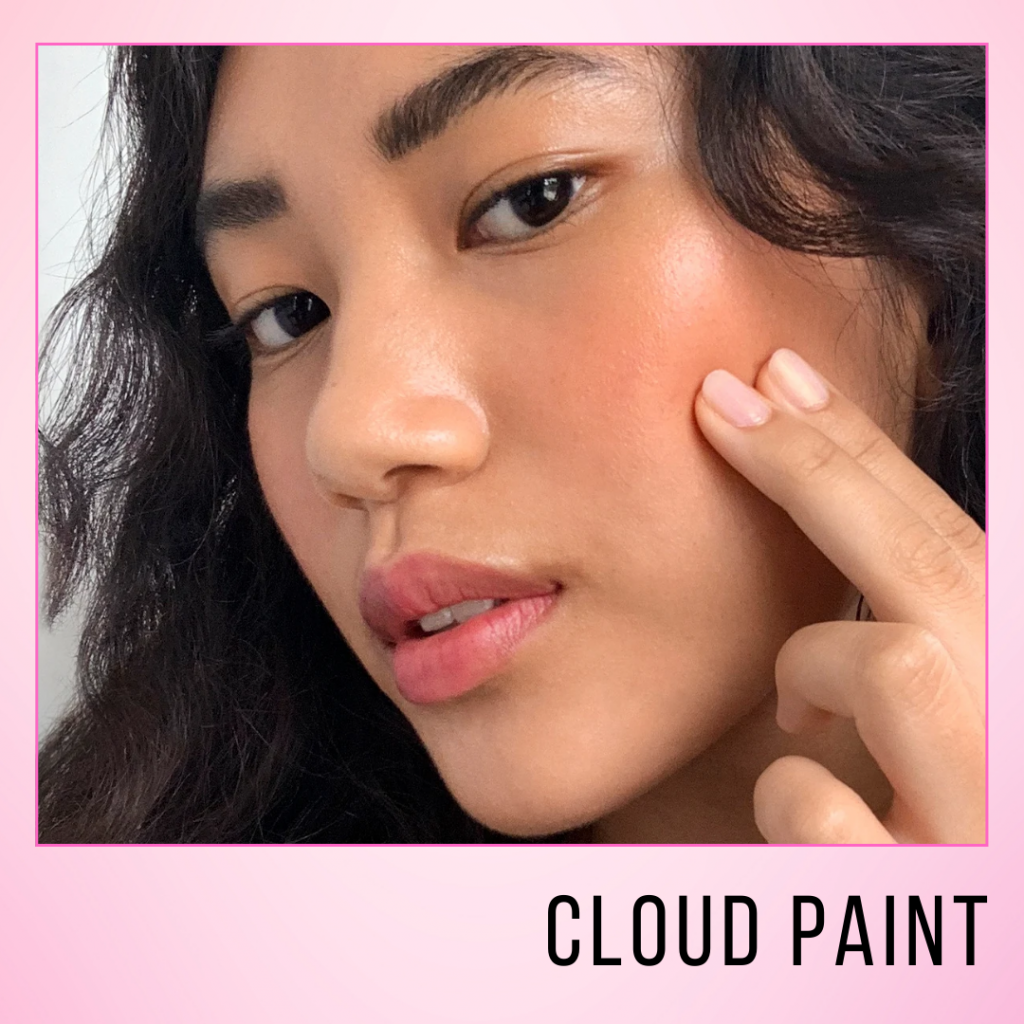 Cloud Paint
Why Is It Special?
Just sheer enough upon initial application to make it easy to work with and layer without going overboard—simply dab it on cheeks and tap into skin for a natural, flushed-from-within glow.
Price: $18.00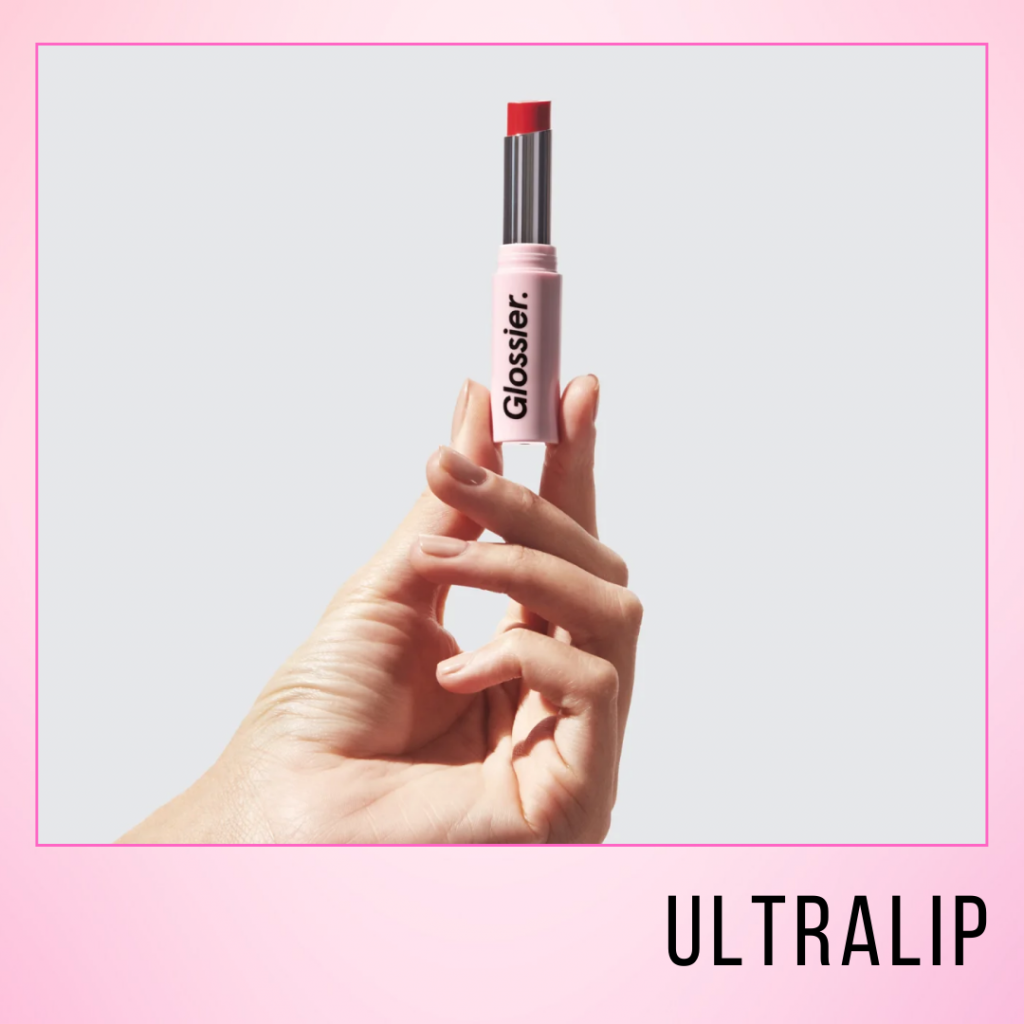 Ultralip
Why Is It Special?
The balmy formula is a standout—it feels luxe, plush, and so comfortable (like pulling on a buttery-soft, well-loved cashmere sweater)—and immediately cocoons lips in smoothing shine and color
Price: $18.00
---
How To Online Shop From Glossier via Buyandship
Step 01: Go To Glossier's Landing Page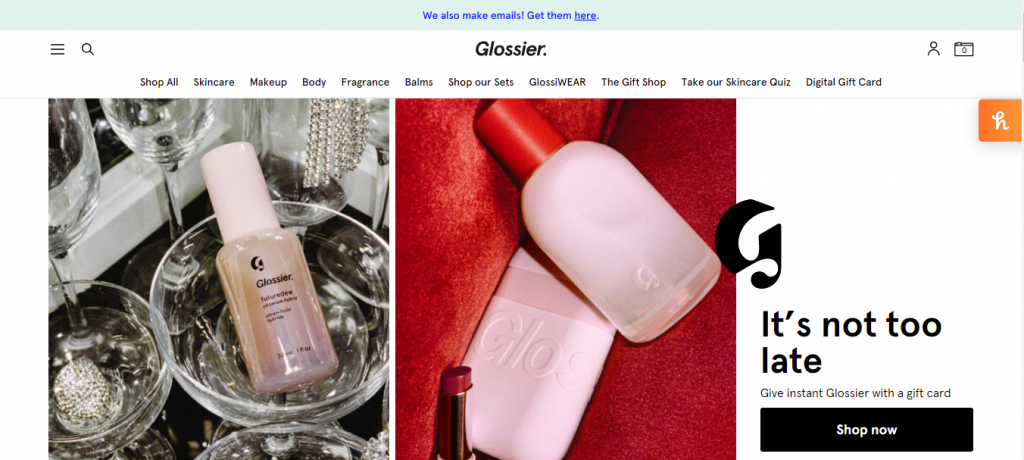 Step 02: Sign Up or Login To Your Glossier Account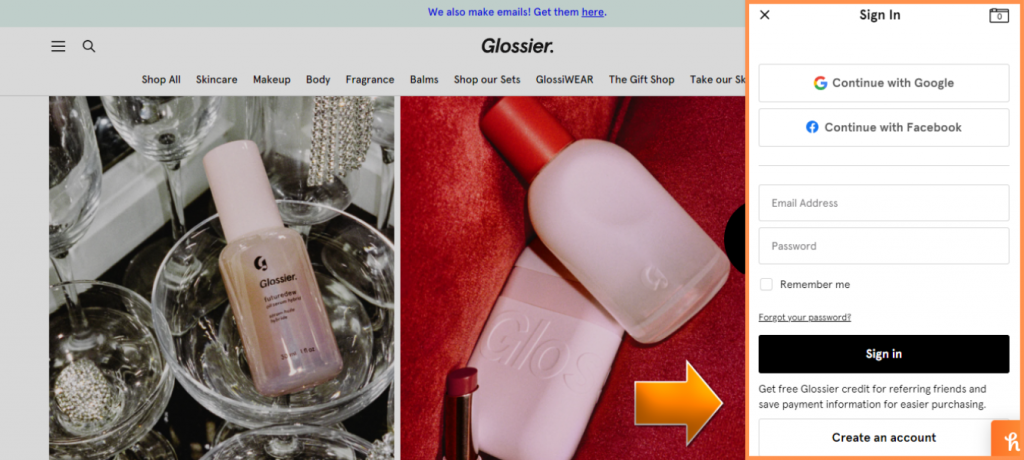 Simply create an account or log in to your existing one for a faster check-out.
Step 03: Browse Your Favorite Products and Hit "Add to Cart"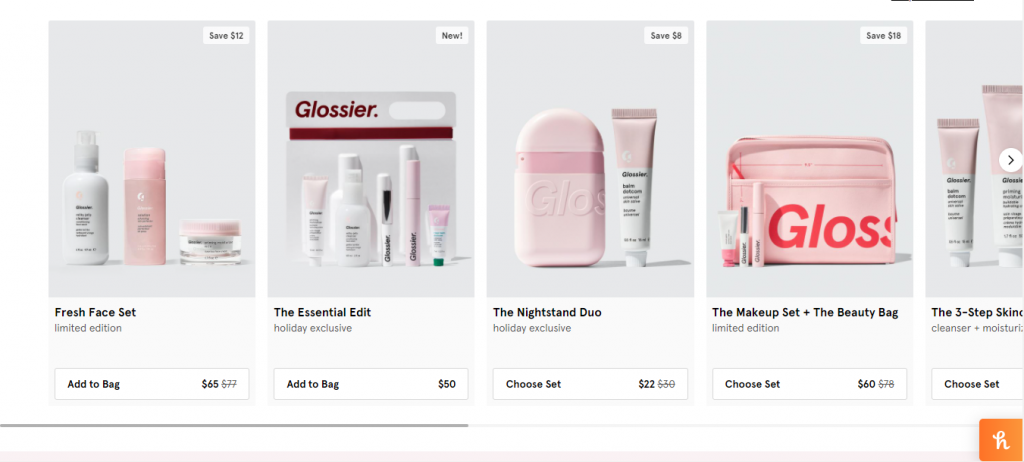 Browse Glossier's US Site for your favorite makeup and skincare products. Since Glossier doesn't ship and officially sell in the Philippines, it's way cheaper when bought abroad compare to Filipino resellers.
Step 04: Review Your Basket and Proceed to "Checkout"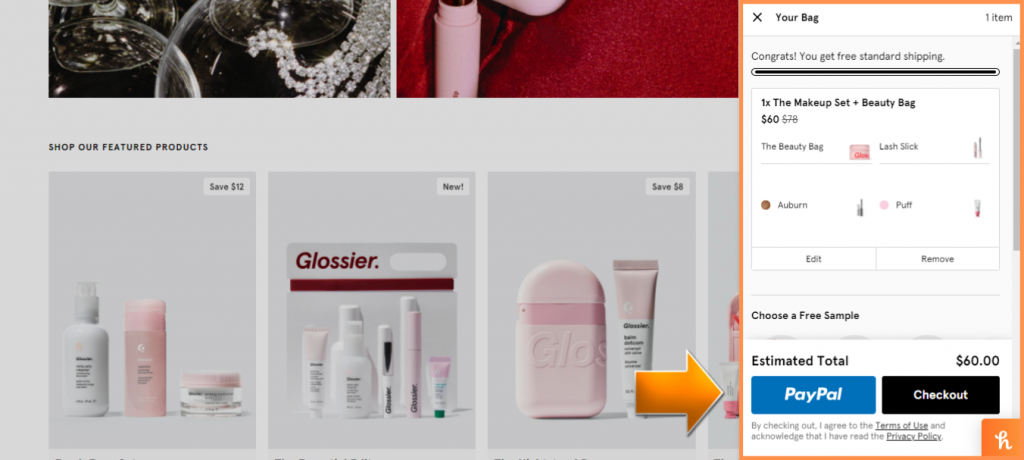 If you're happy with your finds, review your basket one last time and then click 'Checkout'
Step 05: Enter Buyandship's Shipping Details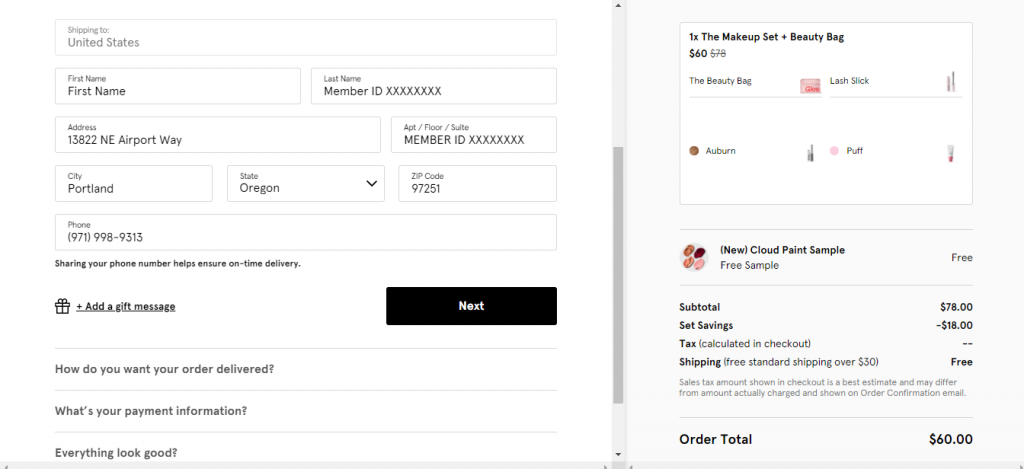 Simply enter Buyandship's No U.S. Sales Tax Warehouse Address for the shipping address.
In order to get Buyandship's US Warehouse address, log in to your Buyandship account, under the 'Overseas Warehouse Address' section, click on the 'US' Tab, and all you have to do is just copy and paste.
Please note: Buyandship USER ID must be in your Last Name and/or ADDRESS SECTION.
Step 06: Pay For Your Items
Right after you choose a delivery option, simply enter your payment information. You can opt to pay via Credit Card or Paypal. Once you're done, click "Next" to review your order and wait for your tracking number.
Step 07: Wait For Your Tracking No.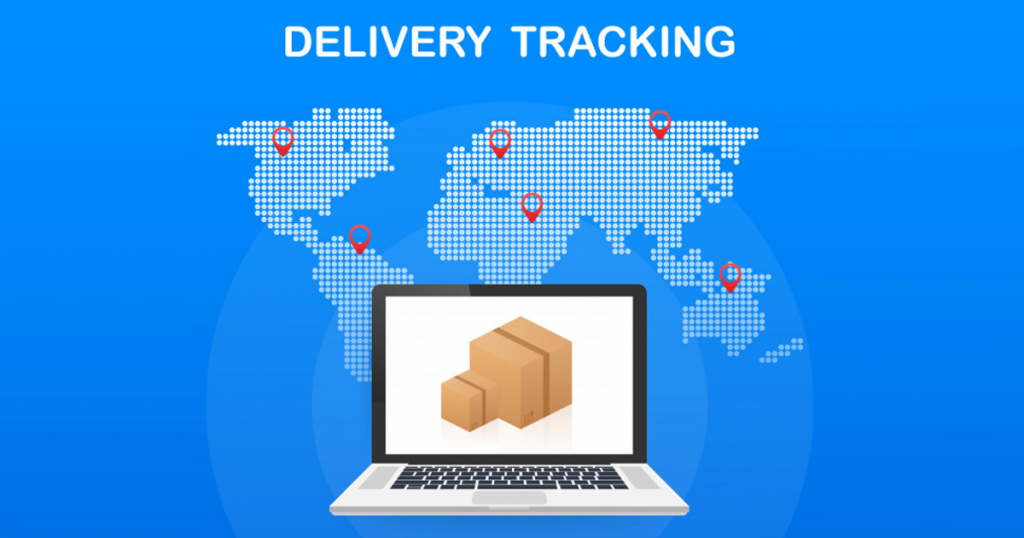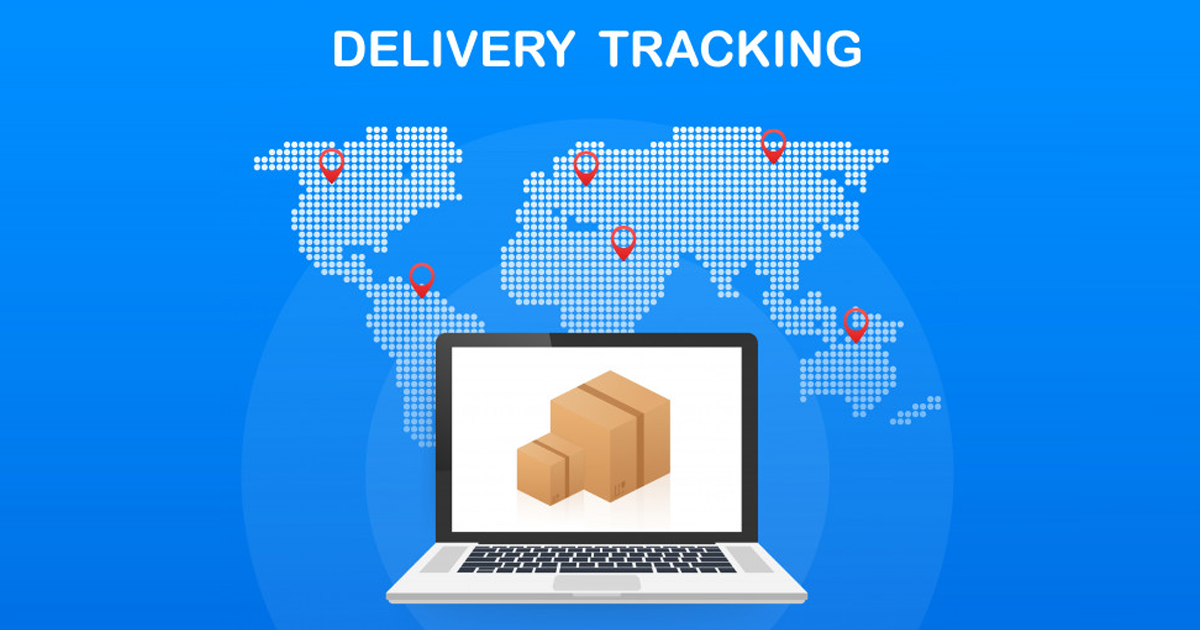 Wait for Glossier's tracking number via Email or check the status in your Account.
Step 08: Declare Your Shipments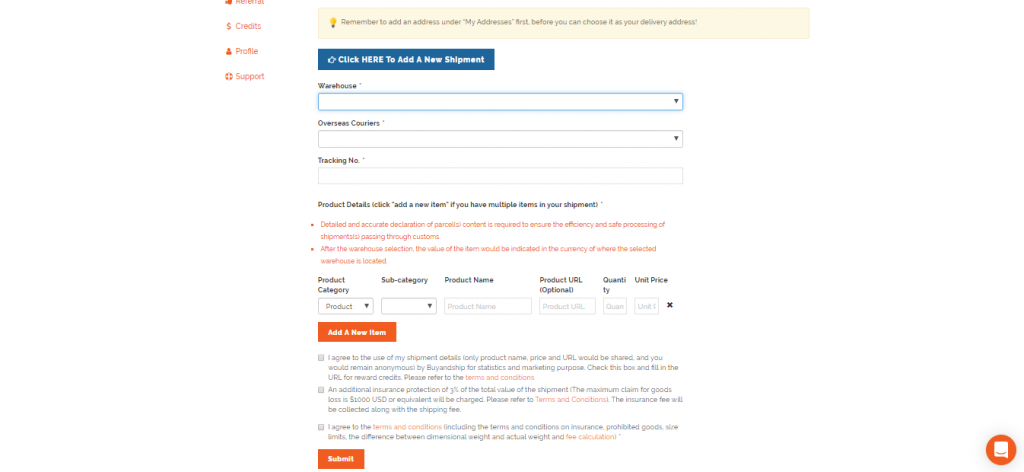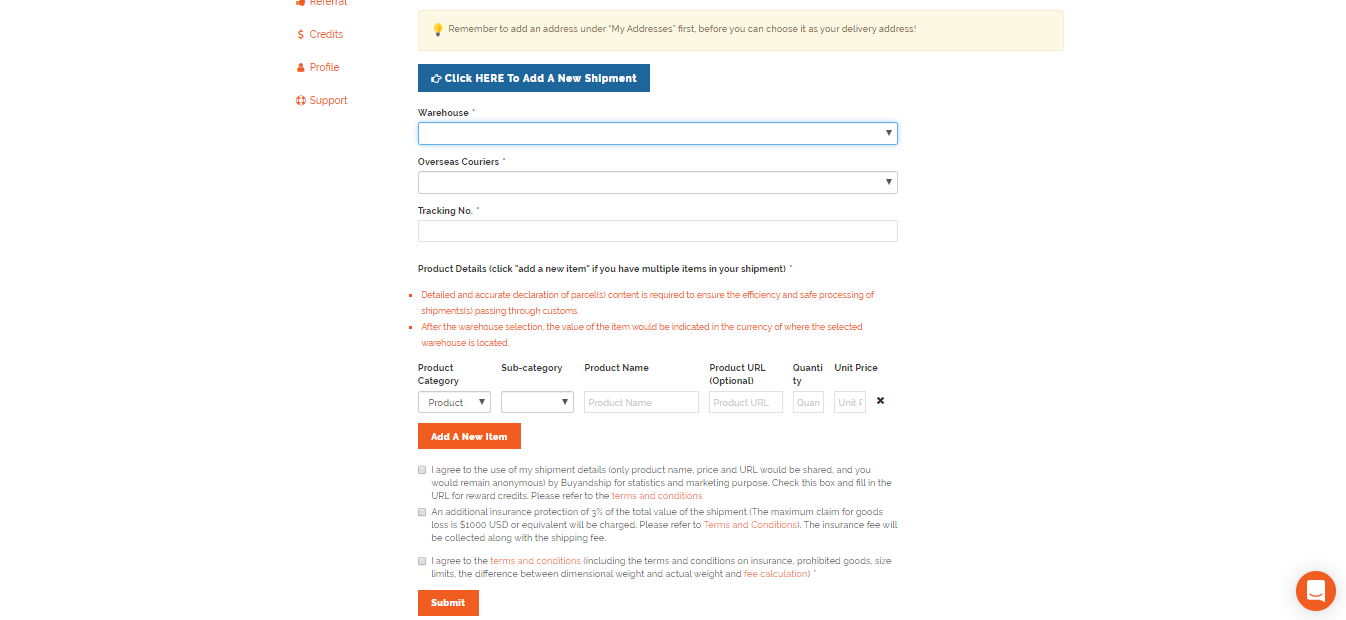 If your order pushed through and you already received your tracking code from Glossier US, log-in to your Buyandship Account, and declare your shipment. All you have to do is:
Go to 'Parcel Management'
Hit 'Click Here to Add a New Shipment'
Enter the Warehouse you ship it to, in this case, select 'Portland, Oregon'
If they indicate which courier they use, select the respective courier. But if you don't know, choose 'Other Couriers,' instead
Enter your Tracking Number
Fill out the Product Details (Click 'Add New Item' if you bought multiple items)
Check all of the Terms and Conditions
Hit 'Submit'
If you wanted a more elaborate explanation of how to do it, click here.
Step 09: Wait For Your Parcel To Be in Parcel Management "Arrived At HK Warehouse"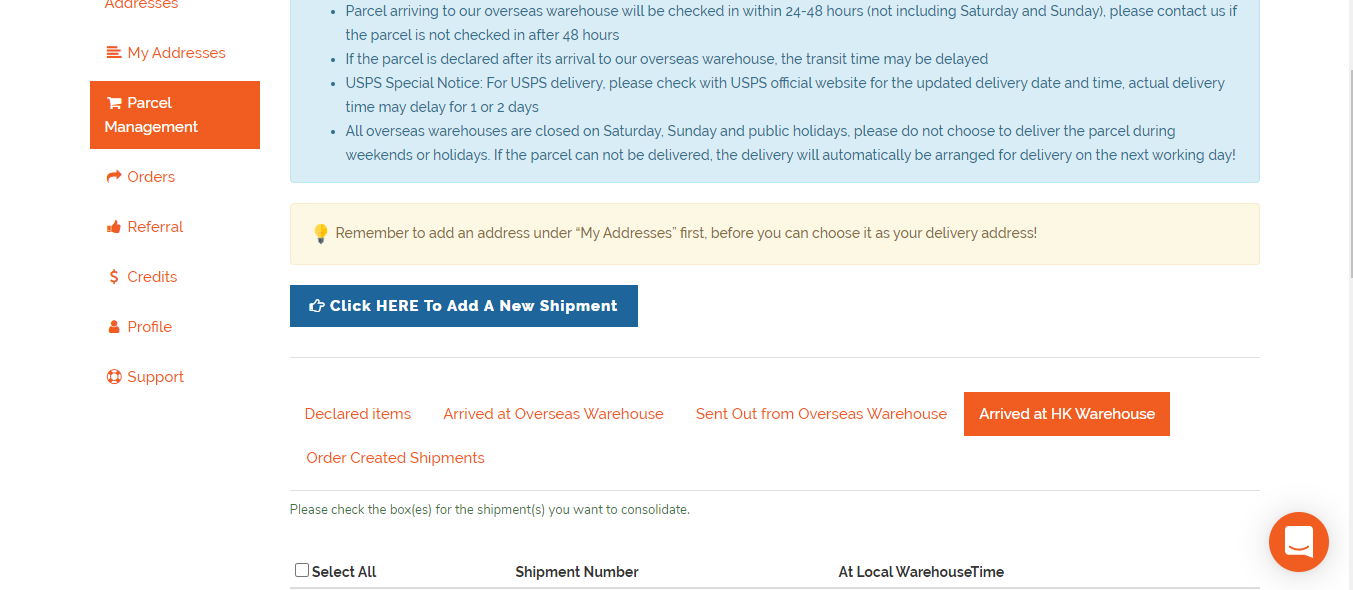 Once it is in "Arrived at HK warehouse" in Parcel Management, you can checkout your shipments separately or consolidate your shipments (not separate items) by ticking on the box next to your tracking number. Once each shipment arrives HK warehouse you have free consolidation services and 28 days of storage (temporary reduction until Jan 31, 2022) If you want to checkout, fill out the checkout details, and proceed to payment.
Step 10: Pay for Buyandship's Shipping Rate

We charge purely based on weight so, you don't have to compute for complicated math equations. Plus, we have the lowest shipping rate in the Philippines! We have 2 Pricing Options: Delivered Duty Unpaid (DDU) and Delivered Duty Paid (DDP) Check out the Features of DDP and DDU on the images below:
This goes without saying that if your parcel weighs exactly or less than 1 pound, we only charge you the designated amount but if the weight exceeds 1 pound, we round it up. But don't worry because you always have the choice to consolidate your items to maximize your money- that's a whole other conversation so it's best if you just read more about consolidation here.
Once you get notified that you're parcel is in our HK Warehouse, all you need to do is pay the service fee before we process it. Buyandship only accepts Internationally accepted Mastercard or Visa or Virtual Cards for a safer and faster way to pay.
>> Learn More About Our DDP Pricing Option HERE
Step 11: Wait For Your Parcel To Arrive on Your Doorstep in the Philippines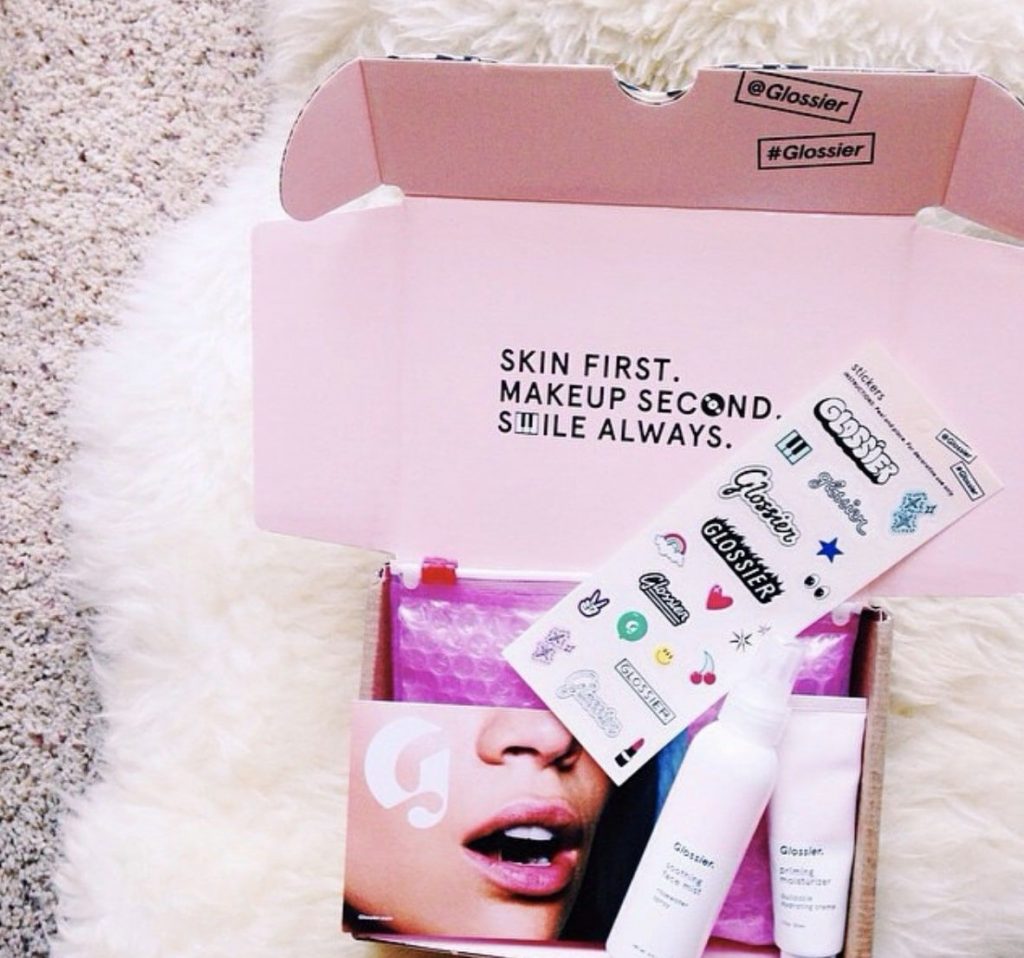 Last step! All you have to do is sit, relax, and wait for your parcels to arrive at your doorstep in the Philippines. Get to enjoy your exclusive makeup and skincare directly from Glossier USA, Enjoy!