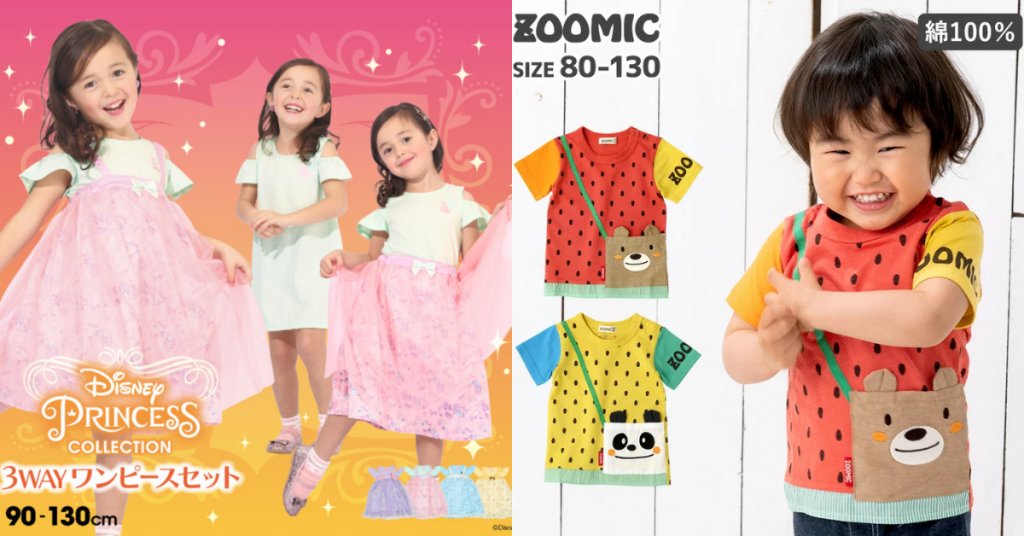 Get your summer clothes ready for babies? Time to make over your baby's closet! Not only is there not much choice for children wear in Philippines, but also the price is expensive. Toddlers outgrow clothes faster than you can imagine. It's crucial that children wear need to be comfortable and affordable. Then you will need Rakuten Japan!
Bothered by a high-priced shipping fee? Just use Buyandship's service. It's cost-saving when you shop directly from Rakuten Japan to your doorstep in Philippines! Join and become a Buyandship member today!
Zooland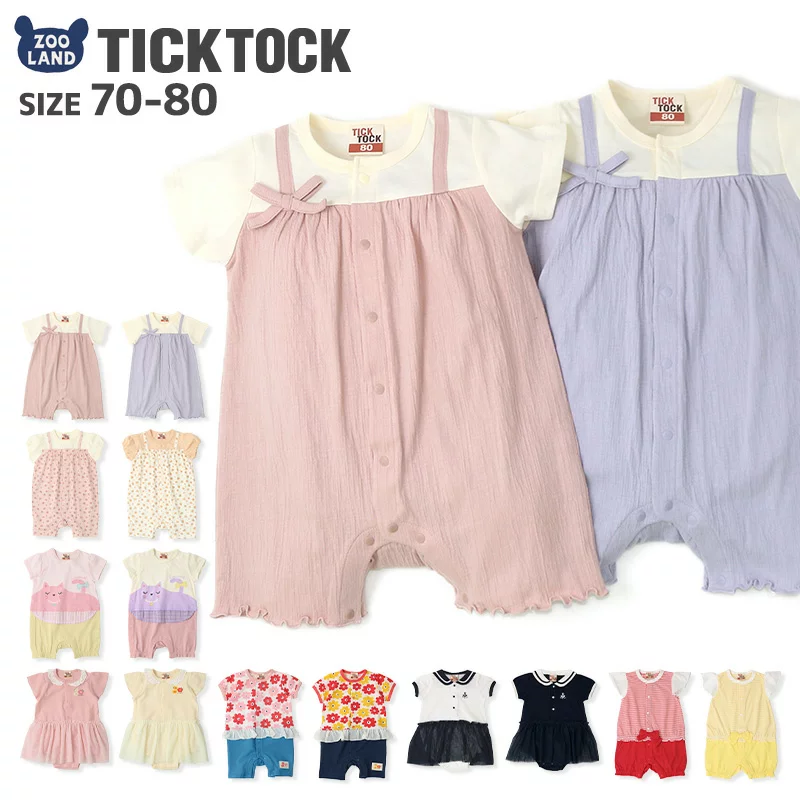 重ね着風 デザイン 半袖 ロンパース (70-80cm)
To avoid nickel allergy in babies, this short-sleeve romper is designed for easy dressing and diaper changes using plastic buttons.
Price at Rakuten: PHP679.38(JPY1,690)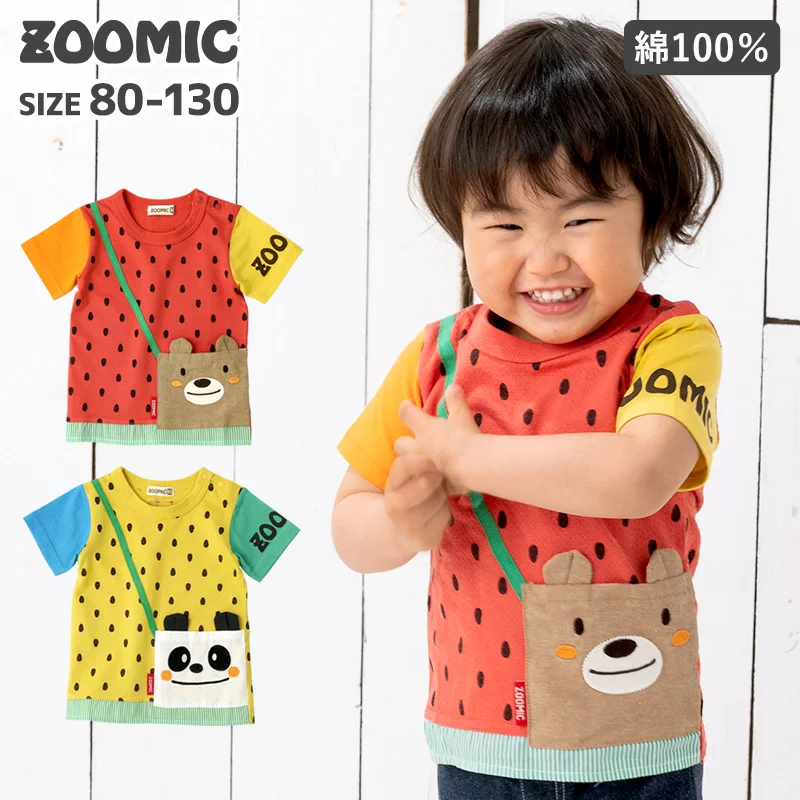 スイカ デザイン ポシェット風 半袖 Tシャツ (80-130cm)
This short-sleeve tee is made of 100% cotton with a little pouch. The unique design allows children to carry their belongings without missing any pieces. It's so convenient.
Price at Rakuten: PHP679.38(JPY1,690)
---
西松屋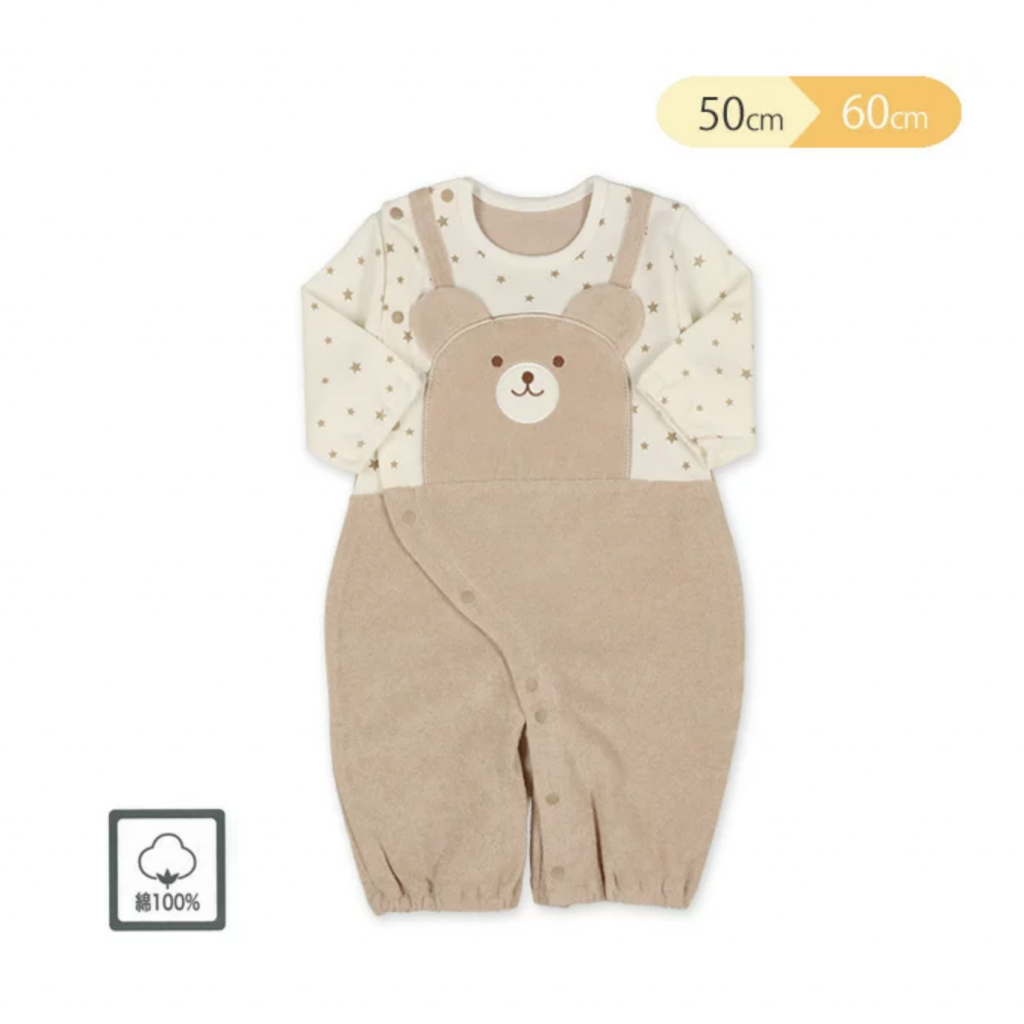 パイル吊り風くま長袖コンビドレス (50-60cm)
The long-sleeve romper is made of 100% cotton and designed in the cute little teddy bear's look. The press stud allows for an easy diaper change.
Price at Rakuten: PHP574.06(JPY1,428)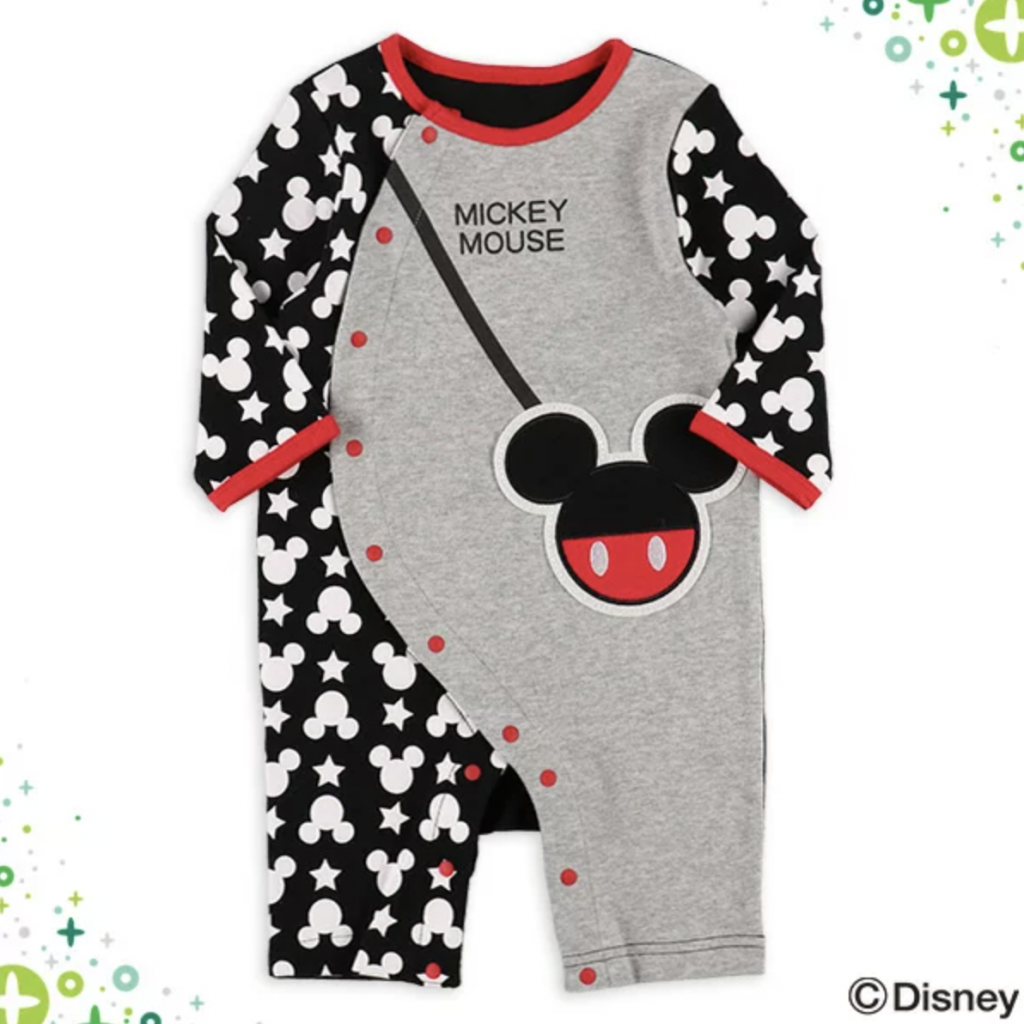 スムースポシェット風長袖プレオール (60-70cm)
The long-sleeved newborn romper is designed with a fake pocket design in Mickey Mouse theme, which add a touch of dynamic to the baby's look. The press stud detail makes mom change diapers easier.
Price at Rakuten: PHP574.06(JPY1,428)
---
BABYDOLL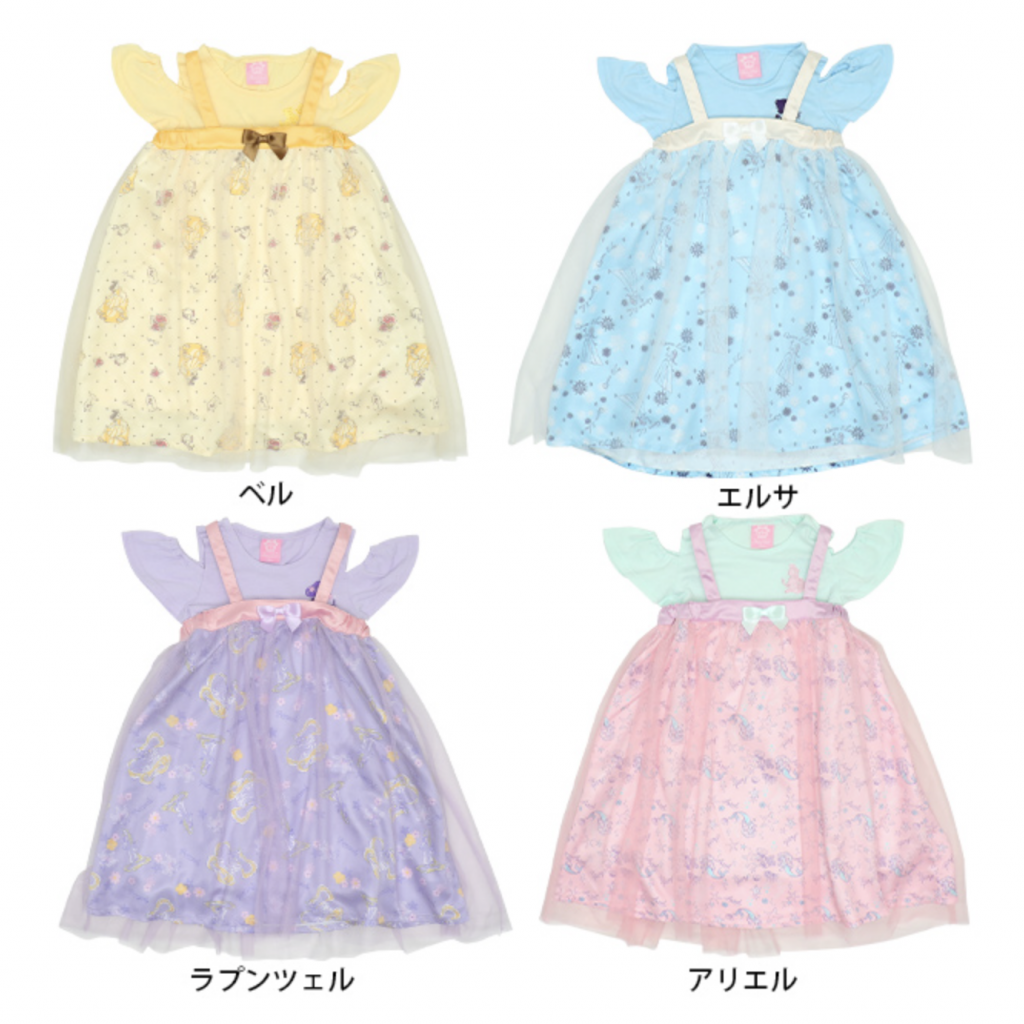 ベビー キッズ 女の子 DISNEY★Collection (90-130cm)
Every little girl wishes to be a princess. From Belle, Mermaid, Sleeping Beauty, Elsa, and Rapunzel, you can dress up your baby girl as a princess every day.
Price at Rakuten: PHP1,724.80(JPY4,290)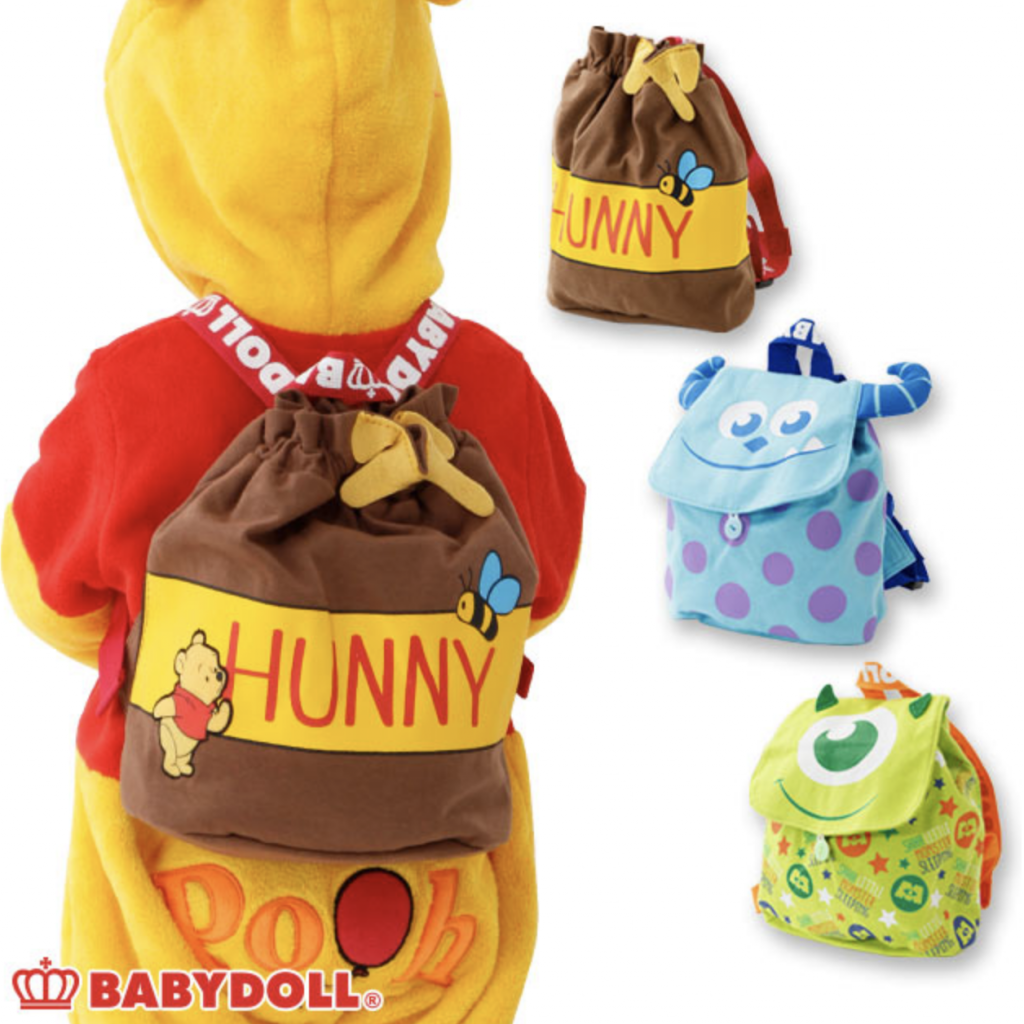 コスチューム コスプレ DISNEY★Collection
A mini backpack that is super adorable and allows children to pack up their own belongings. You can choose between Winnie the Pooh, Sulley, and Mike.
Price at Rakuten: PHP1,238.32(JPY3,080)
---
How to shop from Rakuten?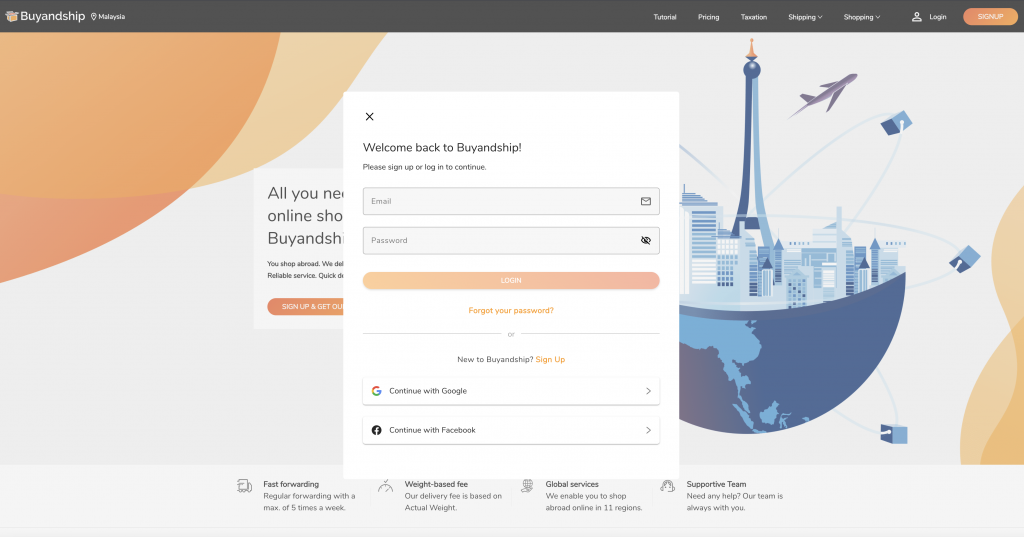 Step 1: Visit Buyandship Website and register a new account. If you already have an account, please log in directly.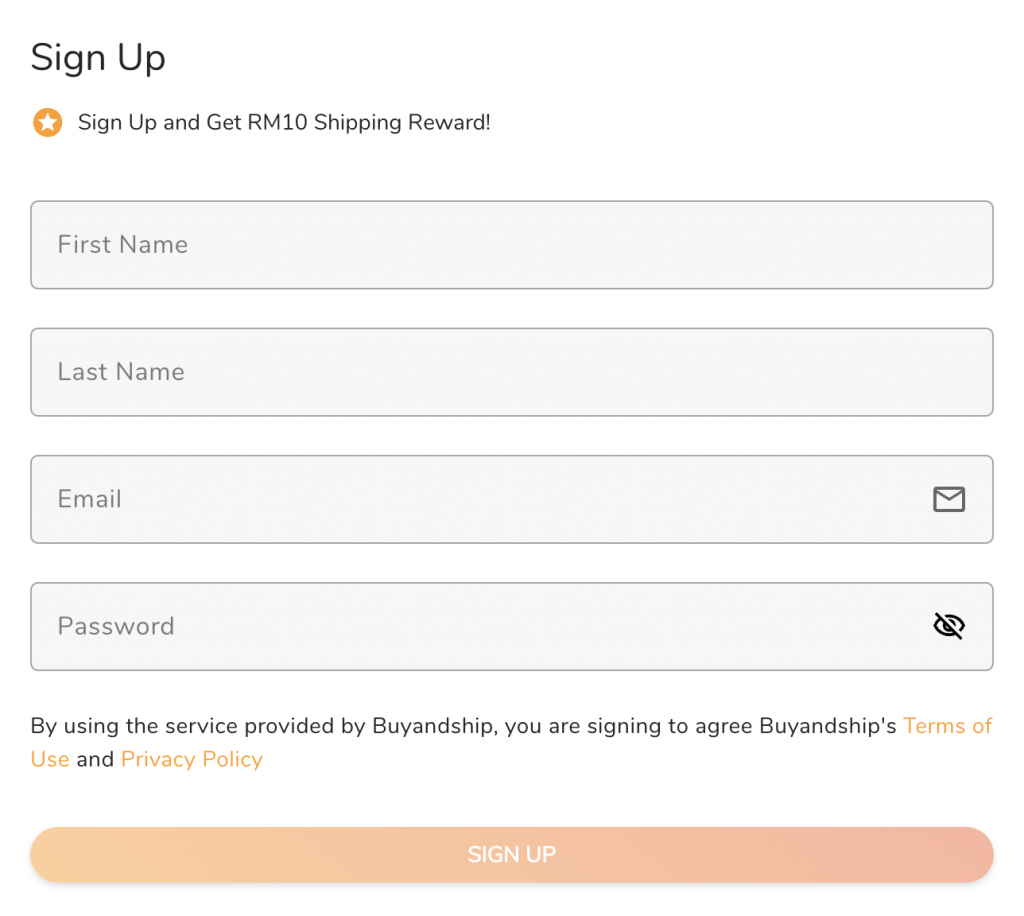 Step 2: If you need to sign up, please fill in your name, email and password. Click "Sign Up" after completion, and verify your phone number and email.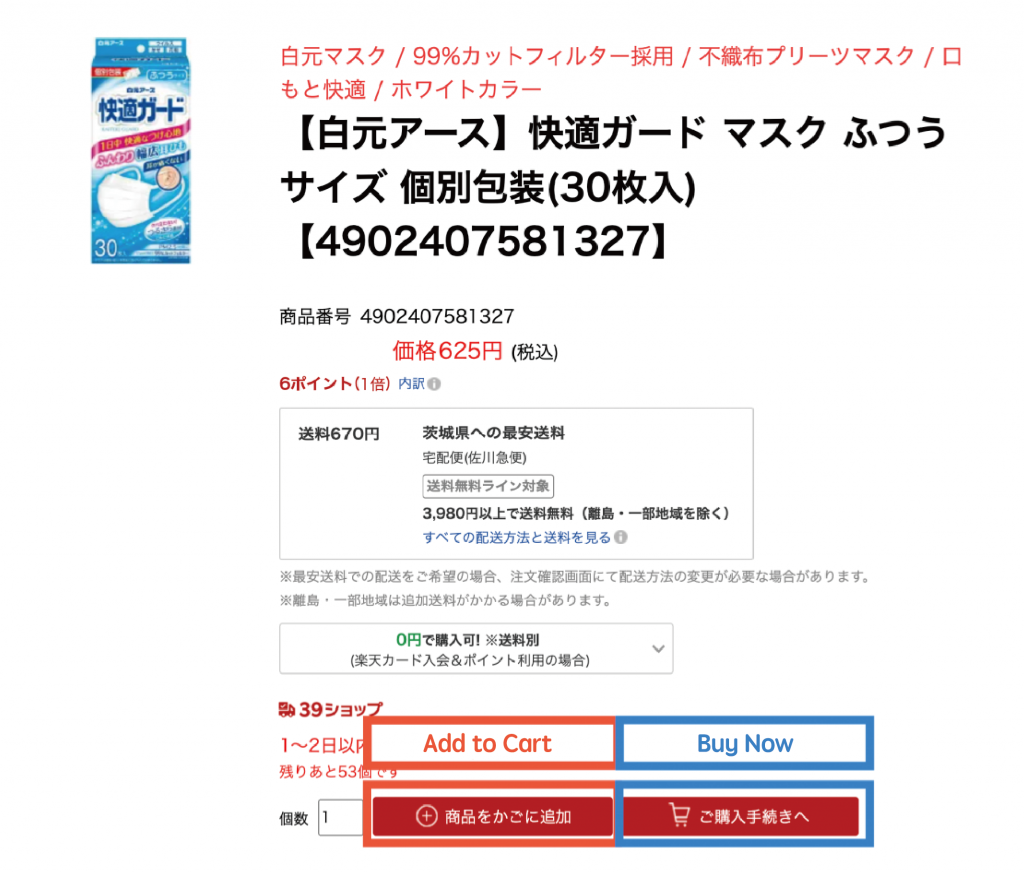 Step 3: Visit Rakuten Japan, choose your famous items and add those items to the cart. Or, just place an order directly by clicking the right button.
Step 4: After you enter your cart, you can change your delivered area to "茨城県 (Ibaraki)". You can go to the next page after you confirm the items are correct.
Step 5: Log in as a Rakuten member, or just click the red button on the right-hand side. Learn more on Guide to Rakuten.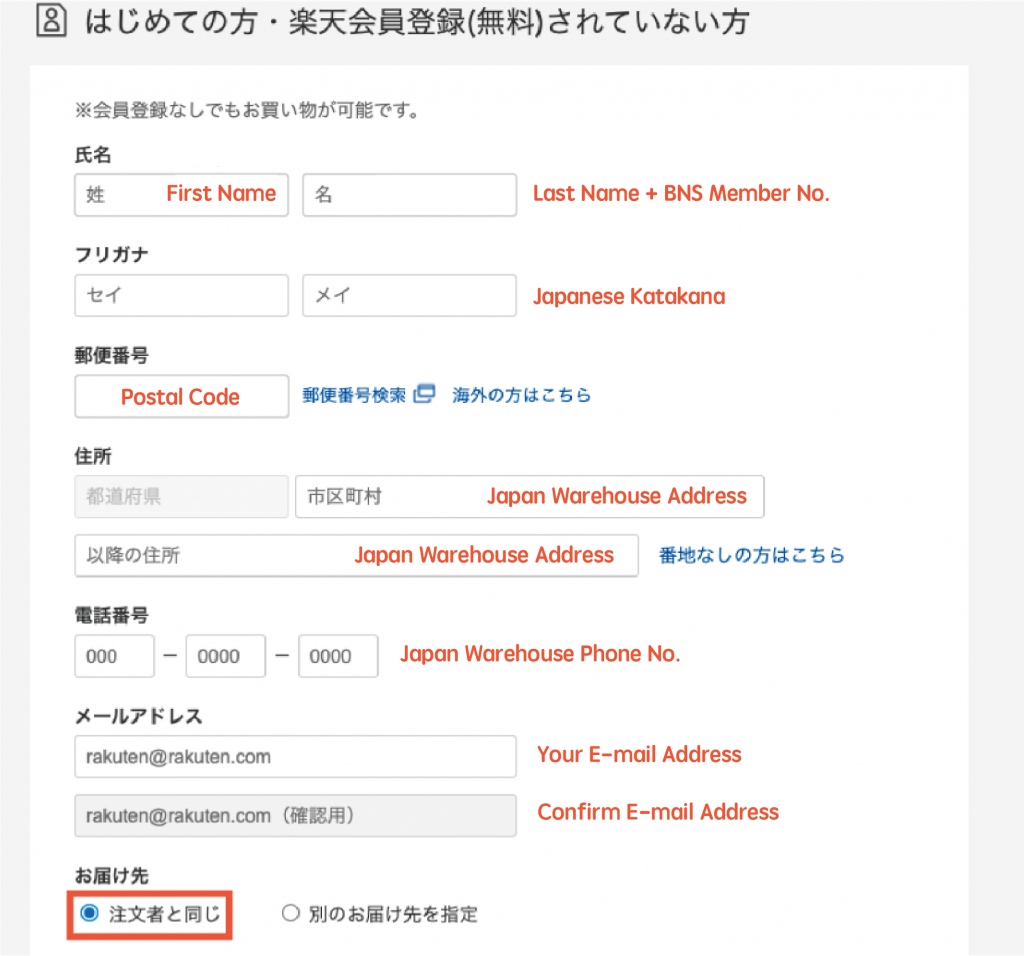 Step 6: Fill in your delivery address by visiting the "Warehouses" on the Buyandship website and choosing "Japan". You can access to Buyandshhip Japan warehouse address.
For the recipient, you need to fill in your Buyandship member ID (eg. MYXXXXXX), apart from your own name.
For"フリガナ", it requires a name in Katakana form. You can convert your English name into Japanese by using the Namehenkan website. After you translated your name, you can paste it onto the Rakuten website.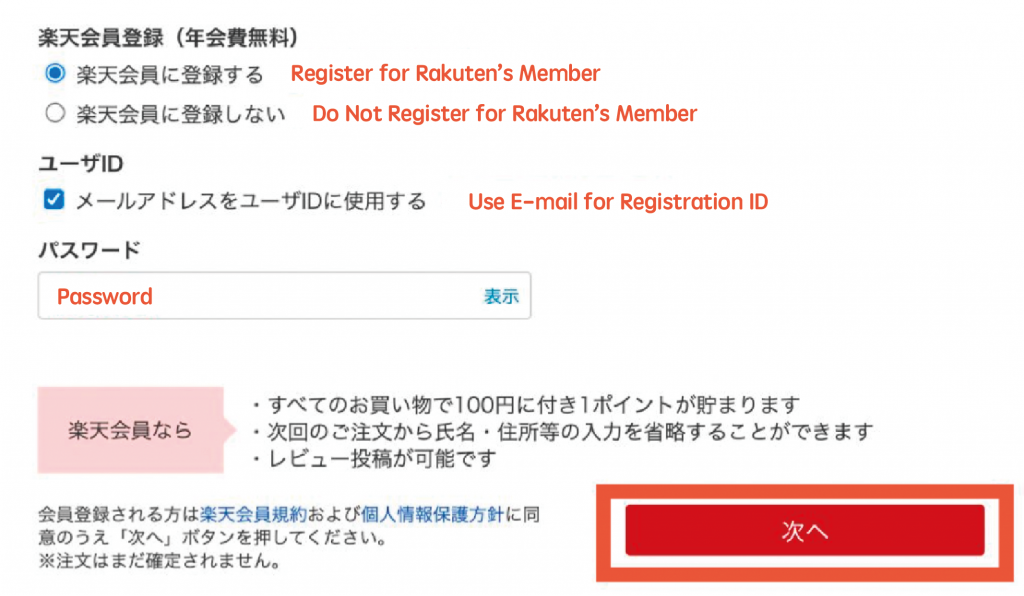 Step 7: You can choose whether you need to register as a Rakuten member.
If you are frequently shopping at Rakuten Japan, we highly recommend you register as a member. Not only you don't need to fill in the delivery address and credit card information again, but also credits will be rewarded.
If you choose to register, you need to set a password.
Step 8: You can fill in your credit card information after you enter the payment page, and click "次へ (Next Page)".
Step 9: You can place an order if you confirm the items are correct. You will receive an email after the order was confirmed.
Step 10: After your order has been shipped, the merchant will send you a notification email with the tracking number. You should declare the parcel on our website asap.