Japanese clothing brands are always popular for their excellent design and affordable prices. LOWRYS FARM、BEAMS、WEGO are the top brands that go viral among Japanese youngsters. If you want to change your style, you shouldn't miss out!
Bothered by a high-priced shipping fee? Just use Buyandship's service. It's cost-saving when you shop directly from Rakuten Japan to your doorstep in Philipines! Join and become a Buyandship member today!
---
LOWRYS FARM
Tiered Dress Sleeveless
It is a tiered dress that looks great with one piece. The upper body has a tiered design at the hem to add feminine sweetness.
Price at Rakuten:PHP2,476.55(JPY6,050)
BRANDALISED Shirt
A collaboration item created from Banksy's works. A rat draw a heart on the chest. It's easy to match and wear!
Price at Rakuten:PHP2,701.69(JPY6,600)
---
BEAMS
T-shirt Blouse
The puffed sleeves blouse gives an elegant impression and makes your arms look slimmer! It is a seasonal item that goes well with cardigans or light haori.
Price at Rakuten:PHP1,711.07(JPY4,180)
Pocket T-shirt
It features a comfortable fit. The fabric material is processed so that sweat stains are not noticeable on the surface even if you sweat!
Price at Rakuten:PHP2,025.99(JPY4,950)
---
WEGO
2WAY Layered Design Tops
The design that opens the chest seems to be this year trend! You can wear it in 2 ways before and after.
Price at Rakuten:PHP899.62(JPY2,198)
Fake Vest College T-Shirt
An accented piece with a trendy front logo. As it is an integrated type, you can enjoy layered style even on hot days.
Price at Rakuten:PHP1,350.09(JPY3,298)
Note: Items' price and quantity may change accordingly, and all of them shall prevail on their website.
---
How to shop from Rakuten?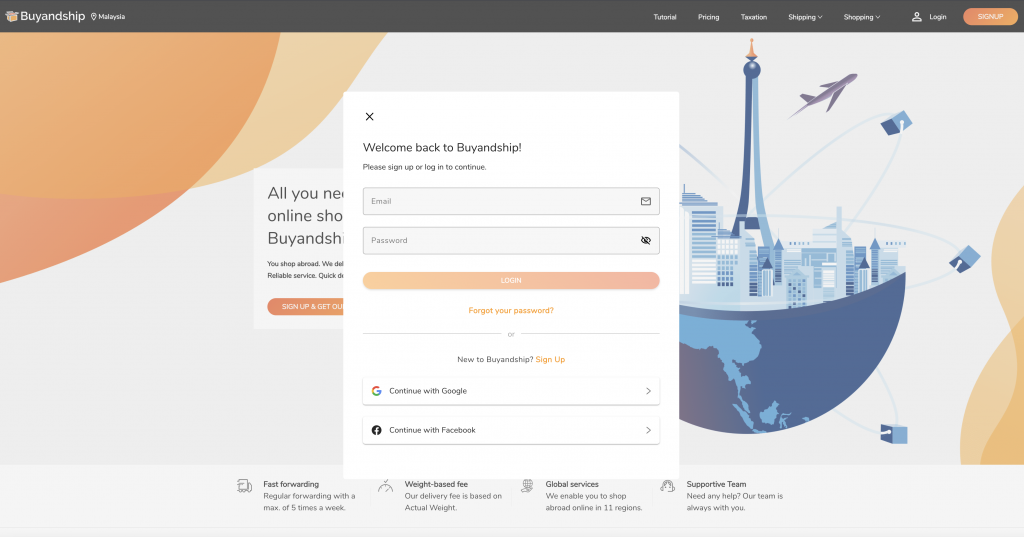 Step 1: Visit Buyandship Website and register a new account. If you already have an account, please log in directly.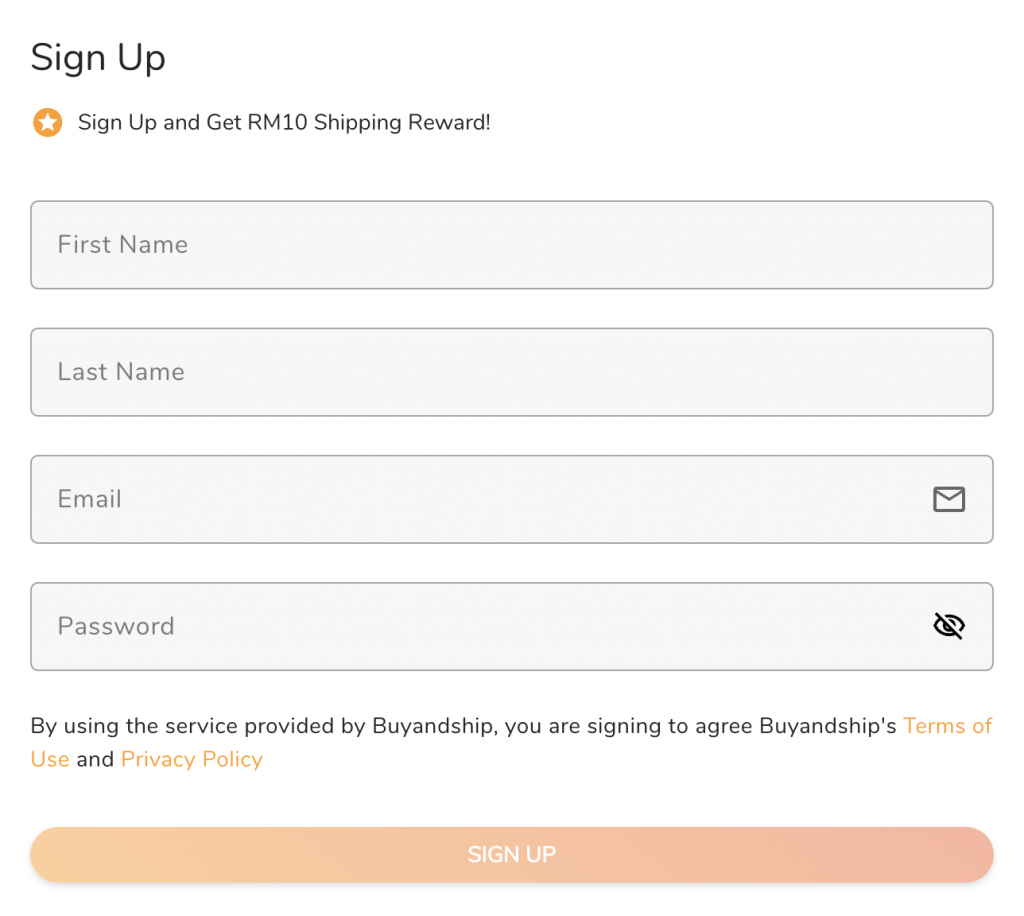 Step 2: If you need to sign up, please fill in your name, email and password. Click "Sign Up" after completion, and verify your phone number and email.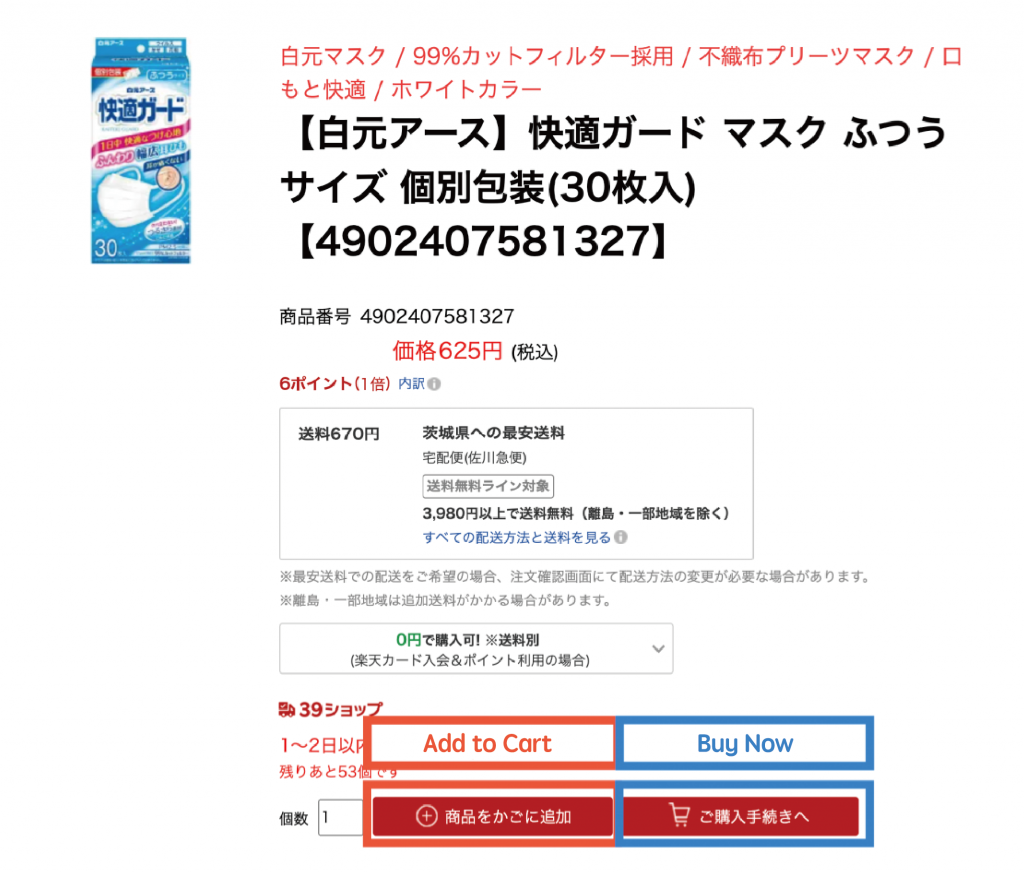 Step 3: Visit Rakuten Japan, choose your famous items and add those items to the cart. Or, just place an order directly by clicking the right button.
Step 4: After you enter your cart, you can change your delivered area to "茨城県 (Ibaraki)". You can go to the next page after you confirm the items are correct.
Step 5: Log in as a Rakuten member, or just click the red button on the right-hand side. Learn more on Guide to Rakuten.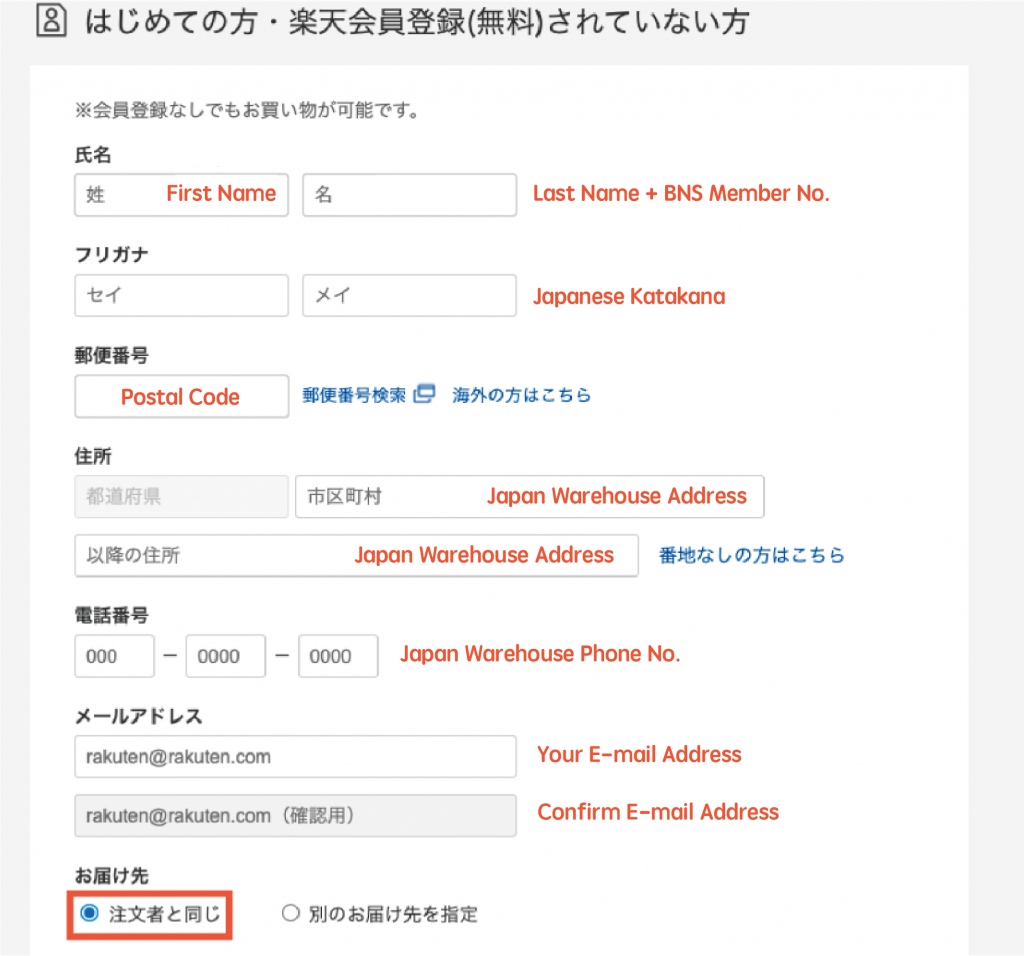 Step 6: Fill in your delivery address by visiting the "Warehouses" on the Buyandship website and choosing "Japan". You can access to Buyandshhip Japan warehouse address.
For the recipient, you need to fill in your Buyandship member ID (eg. MYXXXXXX), apart from your own name.
For"フリガナ", it requires a name in Katakana form. You can convert your English name into Japanese by using the Namehenkan website. After you translated your name, you can paste it onto the Rakuten website.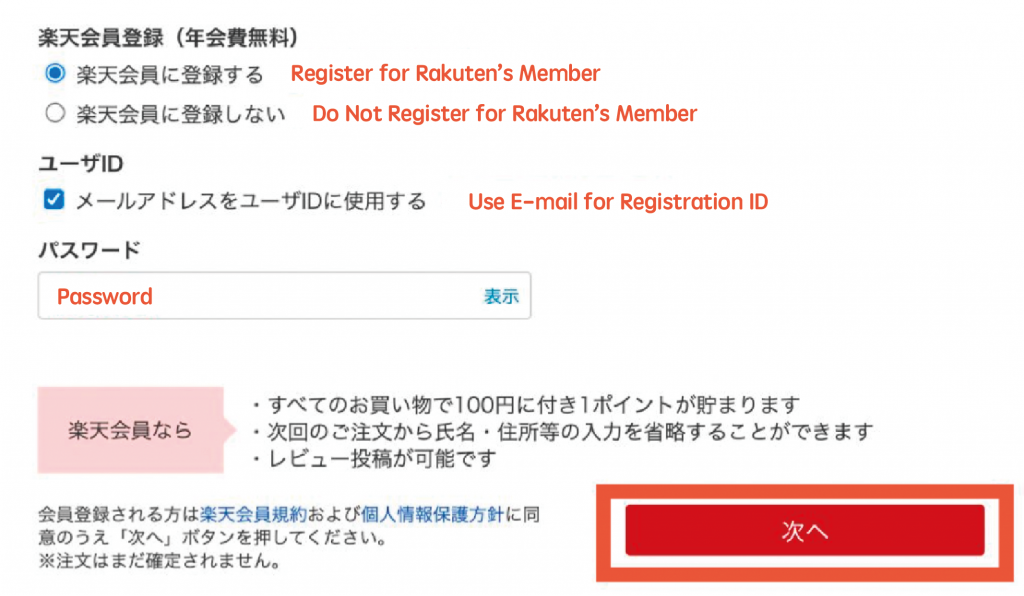 Step 7: You can choose whether you need to register as a Rakuten member.
If you are frequently shopping at Rakuten Japan, we highly recommend you register as a member. Not only you don't need to fill in the delivery address and credit card information again, but also credits will be rewarded.
If you choose to register, you need to set a password.
Step 8: You can fill in your credit card information after you enter the payment page, and click "次へ (Next Page)".
Step 9: You can place an order if you confirm the items are correct. You will receive an email after the order was confirmed.
Step 10: After your order has been shipped, the merchant will send you a notification email with the tracking number. You should declare the parcel on our website asap.