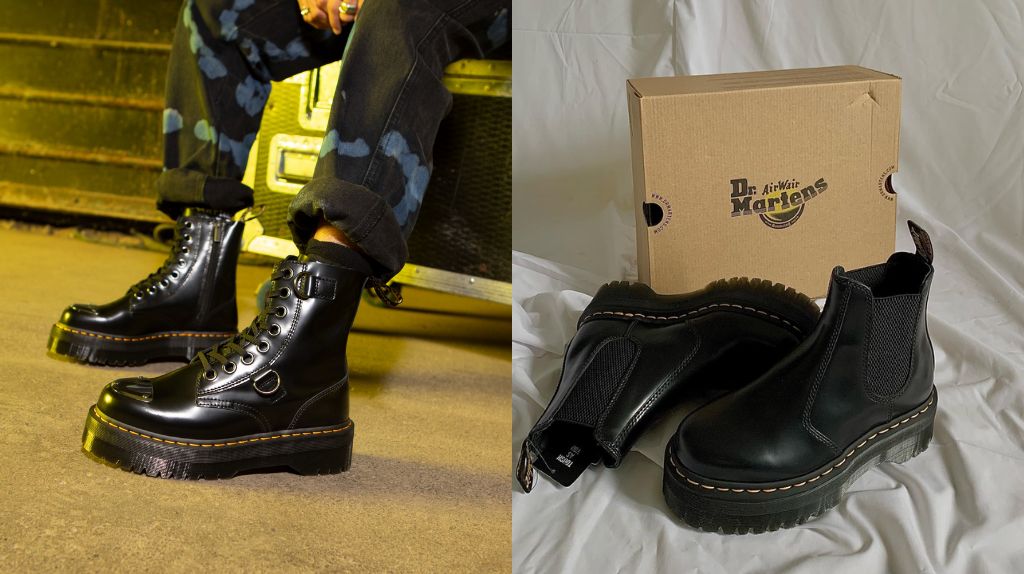 Since the 70s, Dr. Martens had become synonymous with music and self-expression; the brand's iconic 1960 boots, Adrian loafers, and 1461 Oxford shoes were quickly adopted by artists and musicians. Dr. Martens offers a wide range of products from leather shoes to accessories for men, women, and kids!
Following the closure of all Dr. Martens stores in the Philippines, Buyandship offers a solution for fans of the iconic footwear brand. Shop from Dr. Martens' official online stores in the USA or UK to access styles that aren't available locally, and avoid the risk of purchasing counterfeit products from local resellers. Although the official stores do not ship internationally, Buyandship makes it easy to ship your purchases hassle-free to the Philippines. Don't miss out on the latest Dr. Martens styles – shop with Buyandship today! Find out how to shop with our handy shopping guide with 5 Doc Martens styles to shop – the price difference will surprise you!
Table of Contents:

► Why Dr. Martens Shoes Are So Popular?
► Best Shoes to Shop from Dr. Martens
► Shopping Tutorial: How to Shop Dr. Martens from US & Ship to the Philippines?
What is Special About Dr. Martens Shoes?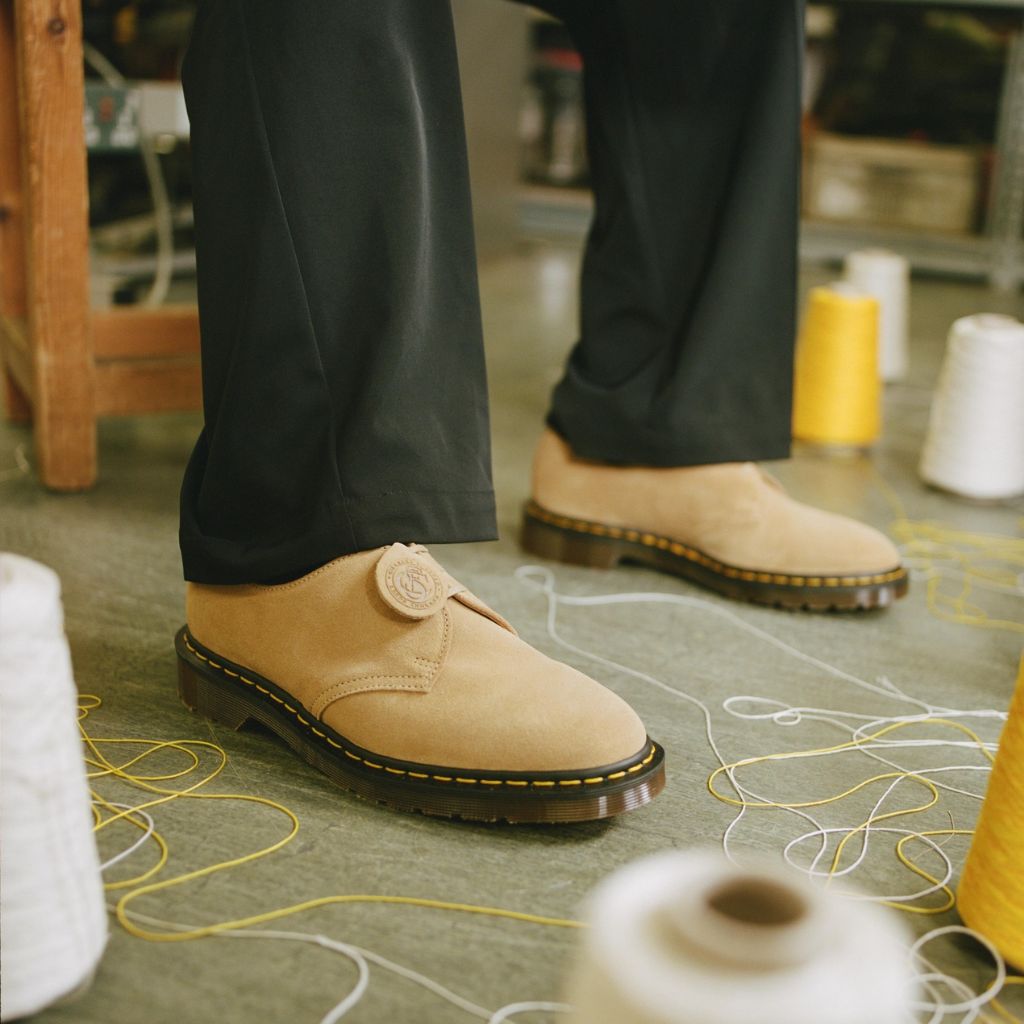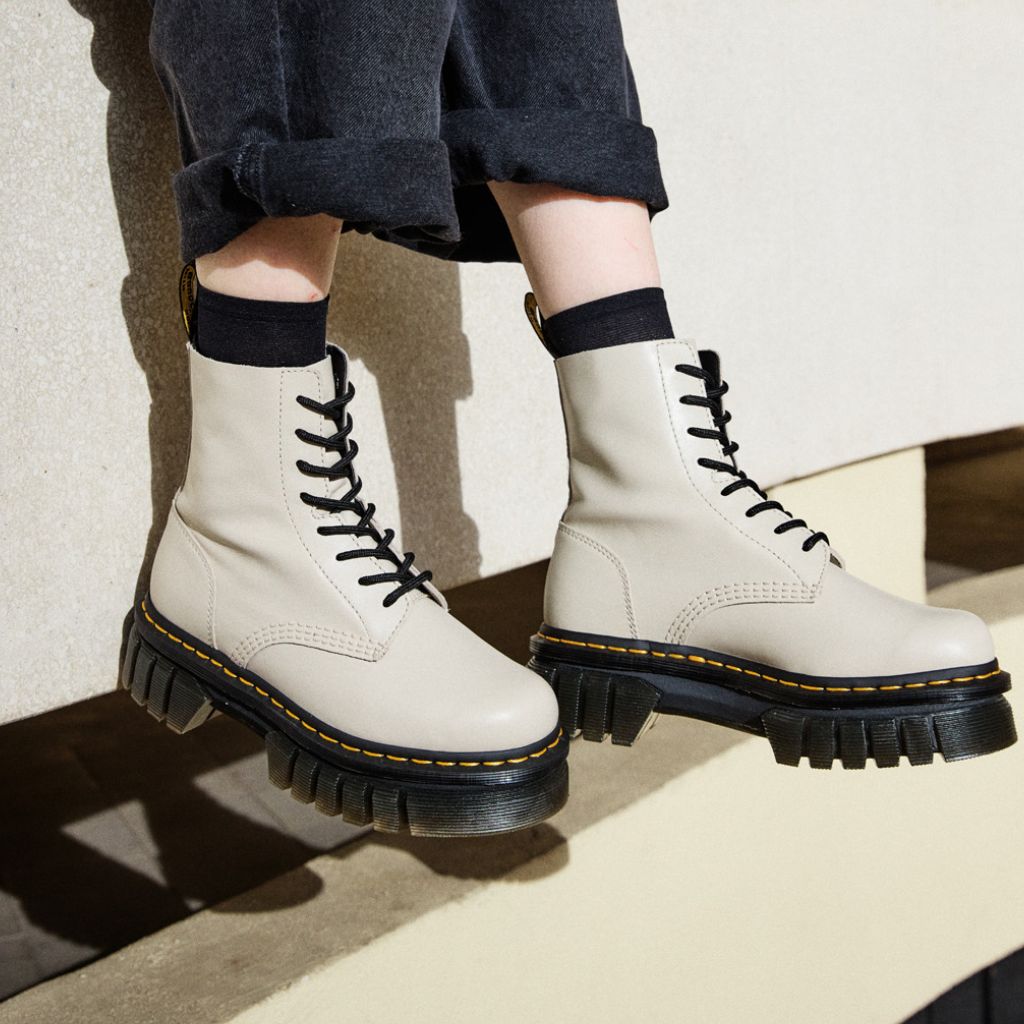 Dr. Martens, also widely known as Doc Martens or DMs, is a German-founded UK footwear and clothing brand that is known for its iconic leather shoes and boots, often seen on celebrities! It's become a fashion staple for influencers and models! They're adored because they are comfortable and durable.
You can shop the Made in England Originals collection which includes some of its bestselling shoes including Vintage 1460 boot and Vintage 1461 shoe, all crafted by Dr Martens's Northamptonshire factory cobblers using original construction methods.
5 Best Shoes to Shop from Dr. Martens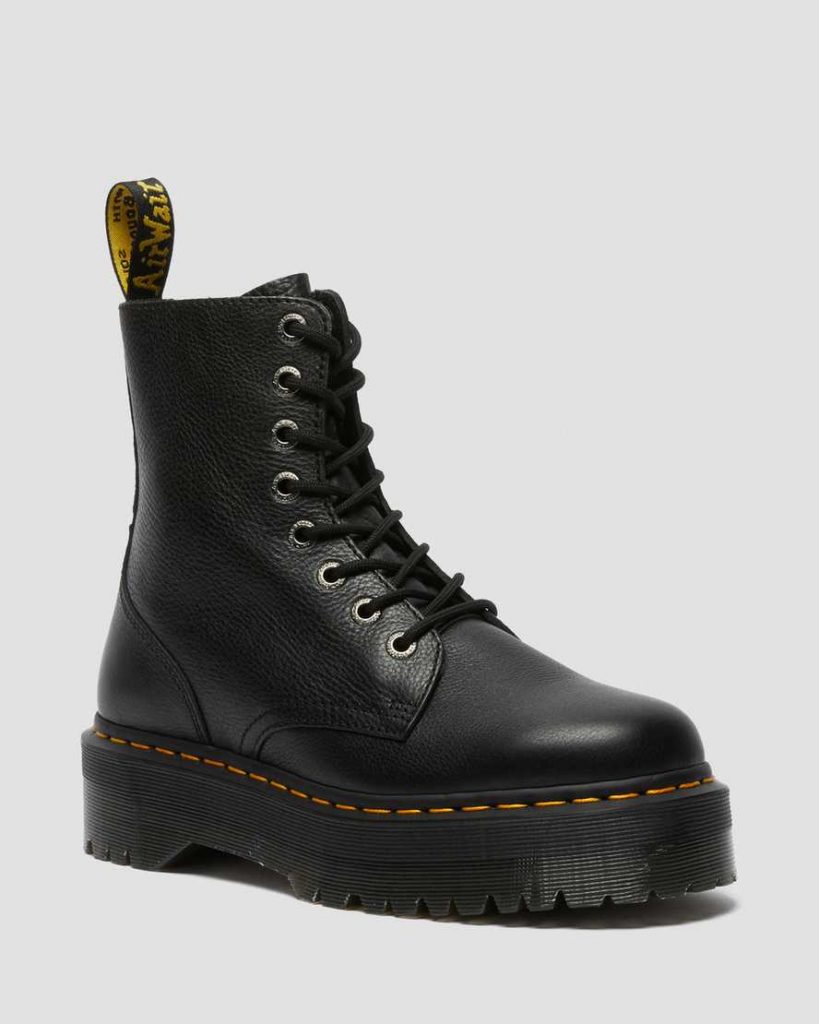 JADON BOOT PISA LEATHER PLATFORMS
Jadon Boot is crafted with Pisa, which is a medium-weight leather that is even softer! Standing on a towering 2-inch sole, stand out with the yellow stitching and heel loop!
Out of Stock in the Philippines
US Price: PHP 11,706.24 (US$210)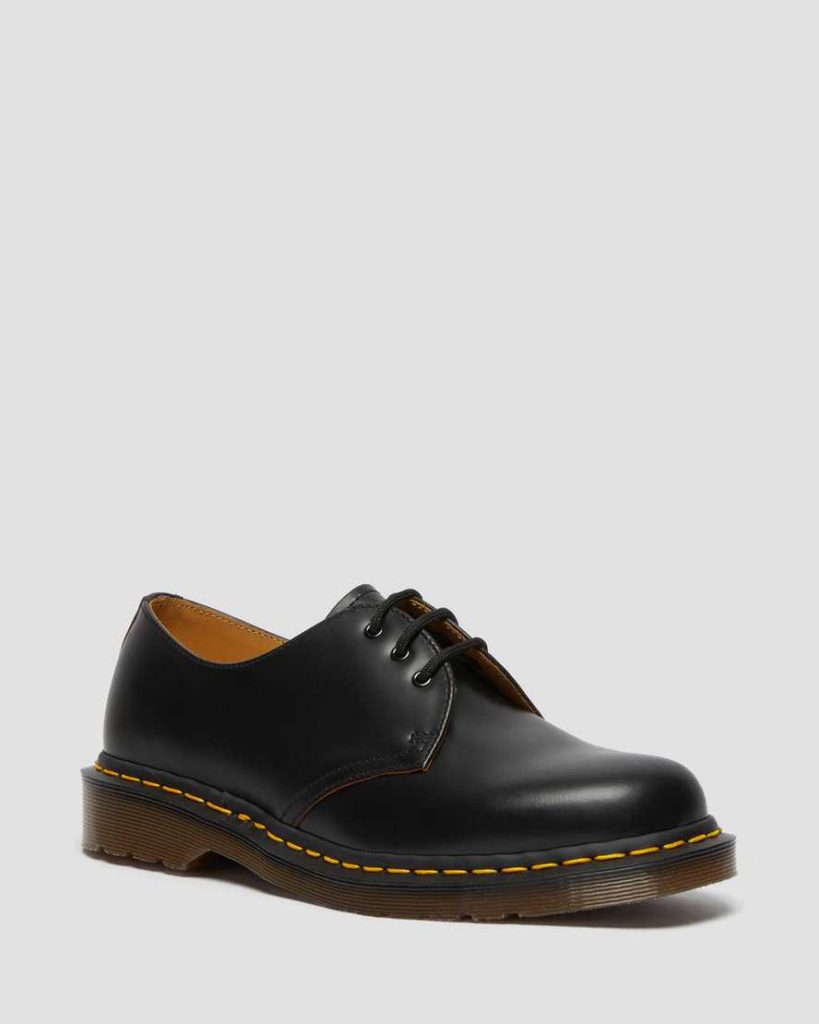 VINTAGE 1461 LEATHER OXFORD SHOES
From the Made in England Vintage collection, crafted with Quilon leather which is durable, with a smooth finish and classic fit. The 1461 Oxford is a 3-eye shoe championed for its versatility!
It's best to shop the Made in England collection from Dr. Martens' UK official store for an authentic, full selection!
Out of Stock in the Philippines
UK Price: PHP 12,556.35 (GBP179)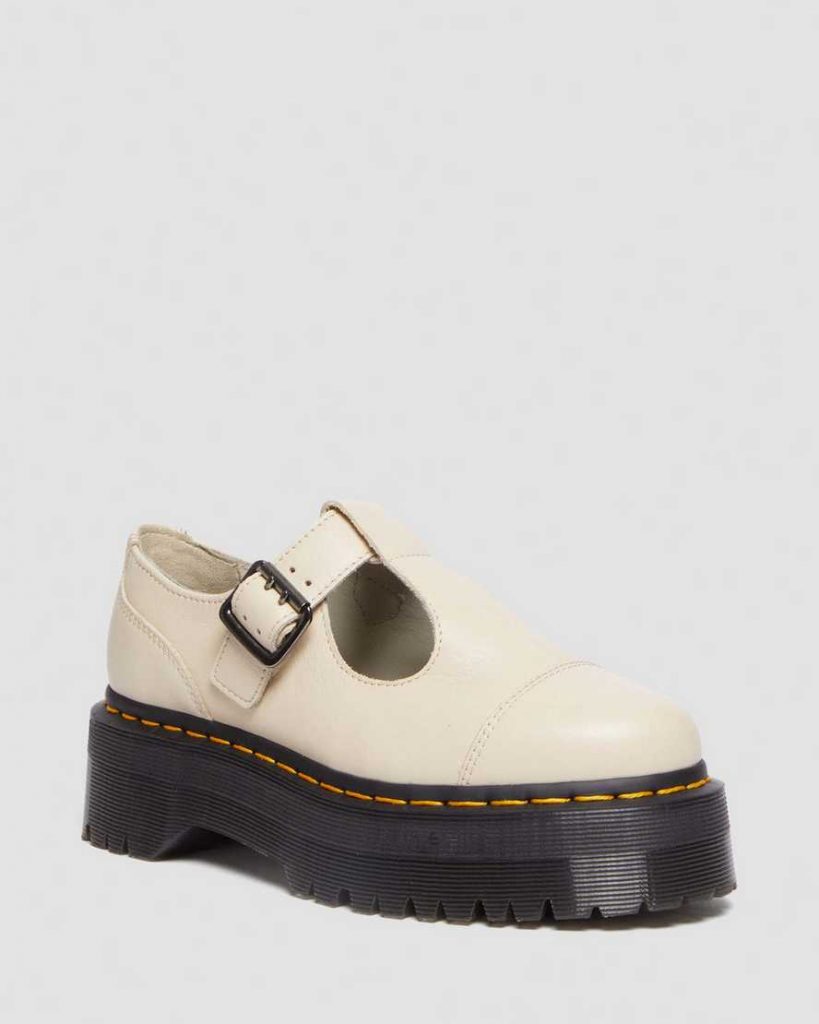 BETHAN PISA LEATHER PLATFORM MARY JANE SHOES
The DM's version dates back to the 80s, and now it's available in summer shades! Built from Pisa leather, the Bethan shoe is stacked on the retro platform sole with signature yellow stitching. The T-bar strap is secured with a double gunmetal buckle.
Philippines Price: PHP 15,290
US Price: PHP 9,978.18 (US$179)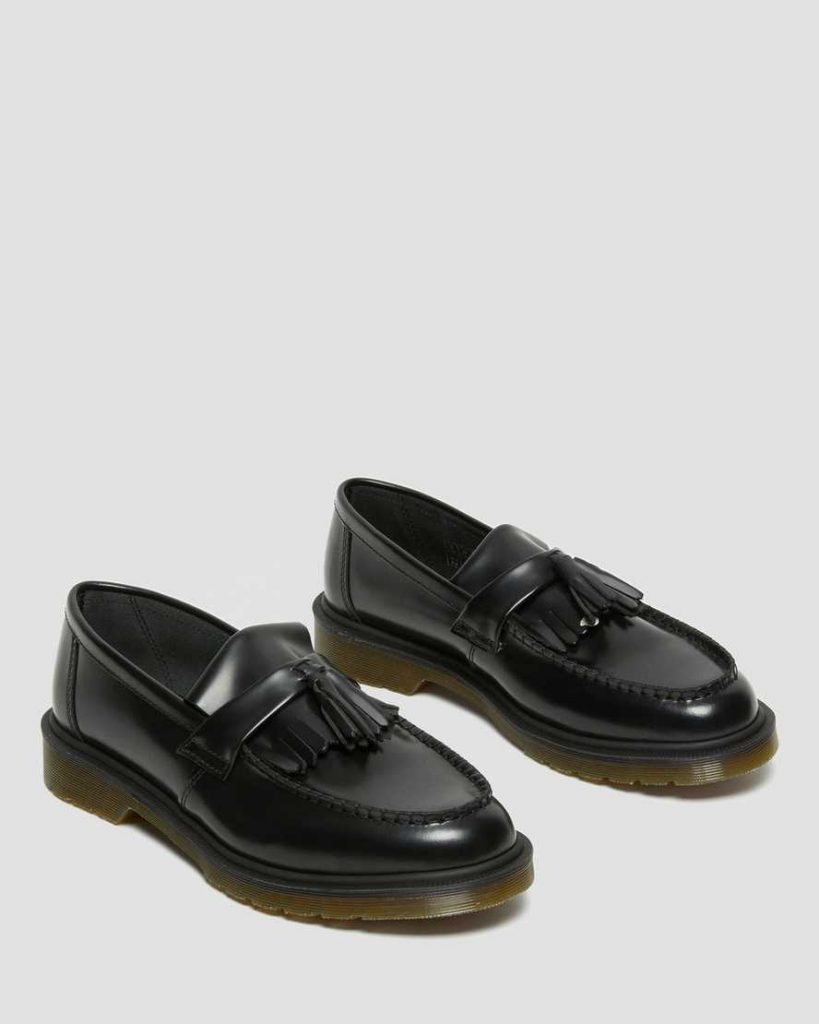 ADRIAN SMOOTH LEATHER TASSEL LOAFERS
Crafted with a quality smooth leather upper and iconic slip-on design, the Tassel Loafer is a subcultural classic, It has an air-cushioned sole that offers good abrasion and slip resistance.
Philippines Price: PHP 10,990
US Price: PHP 8,361.60 (US$150)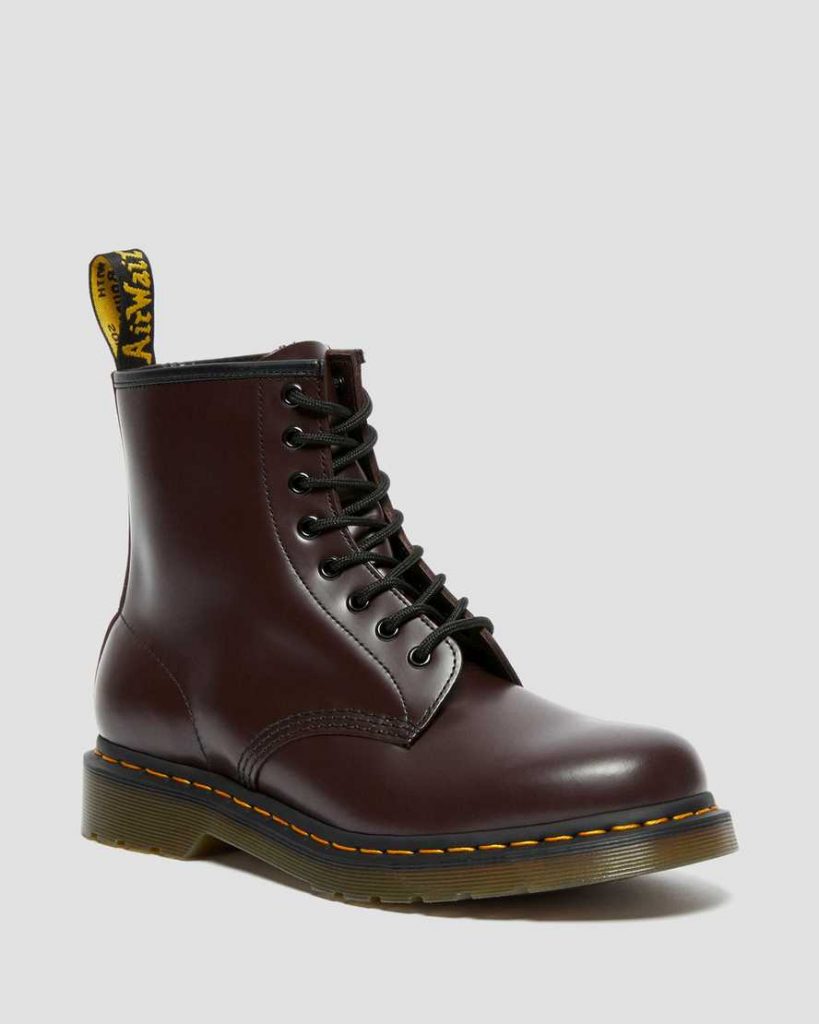 1460 SMOOTH LEATHER LACE-UP BOOTS
Made with lightweight milled leather, here's a Dr. Martens bestselling style! Features visible stitching, grooved sides. and a scripted heel loop.
Colorway Not Available in the Philippines
US Price: RM751 (US$170)
💡 Note: Product prices, quantities, etc. may change due to sales. All are subject to change. We do not own any of the pictures above nor affiliated with the brands mentioned. All credits are due to all of the brands featured in the article unless otherwise specified.
How to Shop Dr. Martens from US & Ship to the Philippines?
Step 1:Go to Buyandship website to log in or register as a member.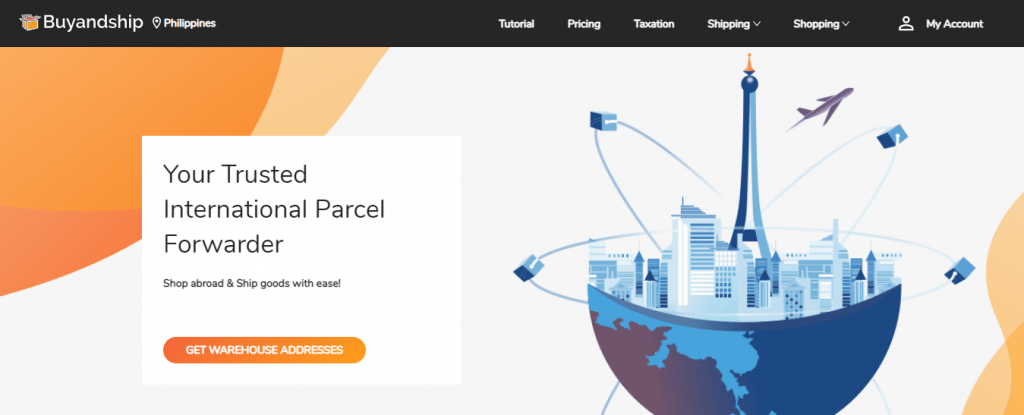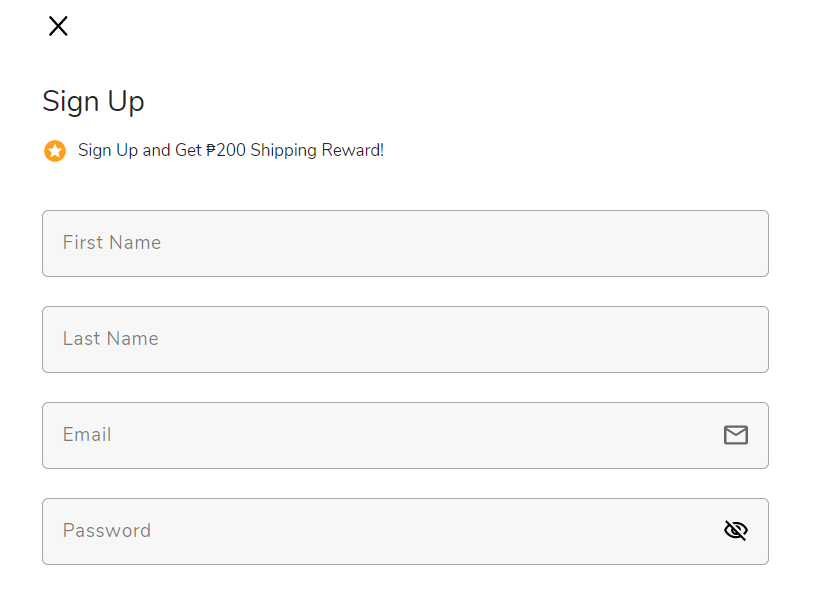 Step 2:Fill in your first and last name, and email address and set your account password. Click "Sign Up" once the details are completed.
You can start browsing by categories, or search for a particular product on the search bar!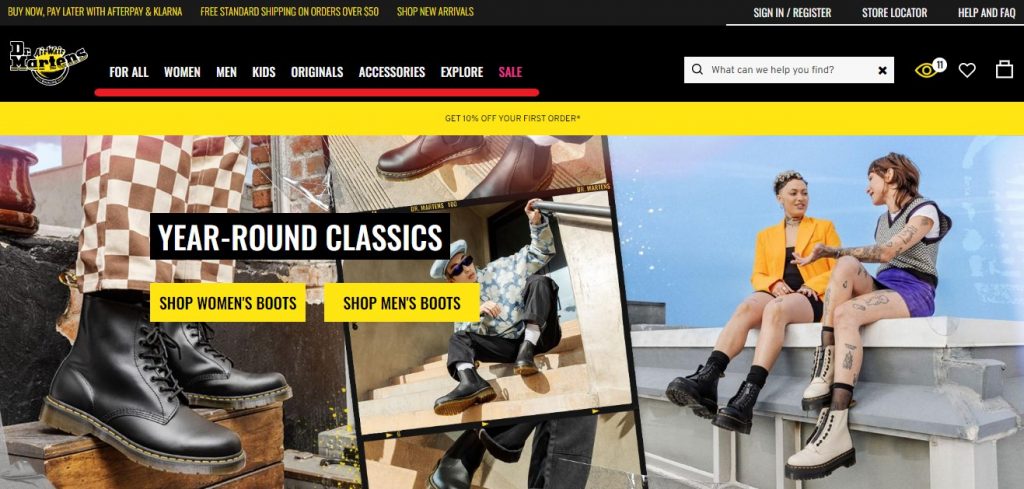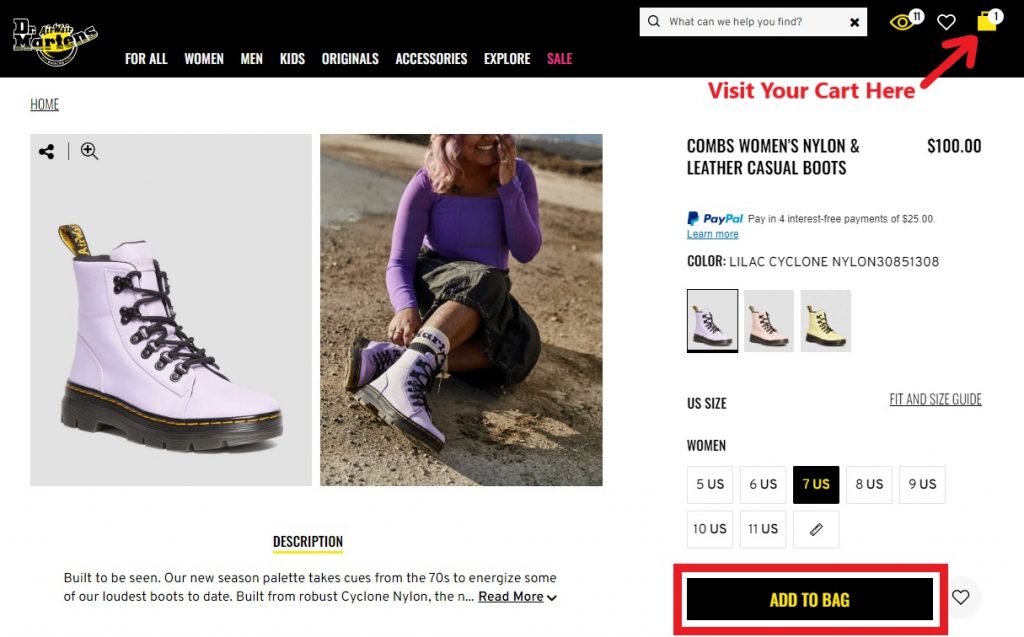 Step 4:If you wish to add an item to the cart, select your size and click "Add to Bag".
When you're ready to checkout, you're able to go to your cart by clicking the top right corner as shown.
Step 5:When you're in the cart, double-check the items you've added and select the delivery option.
Click "Checkout" to proceed.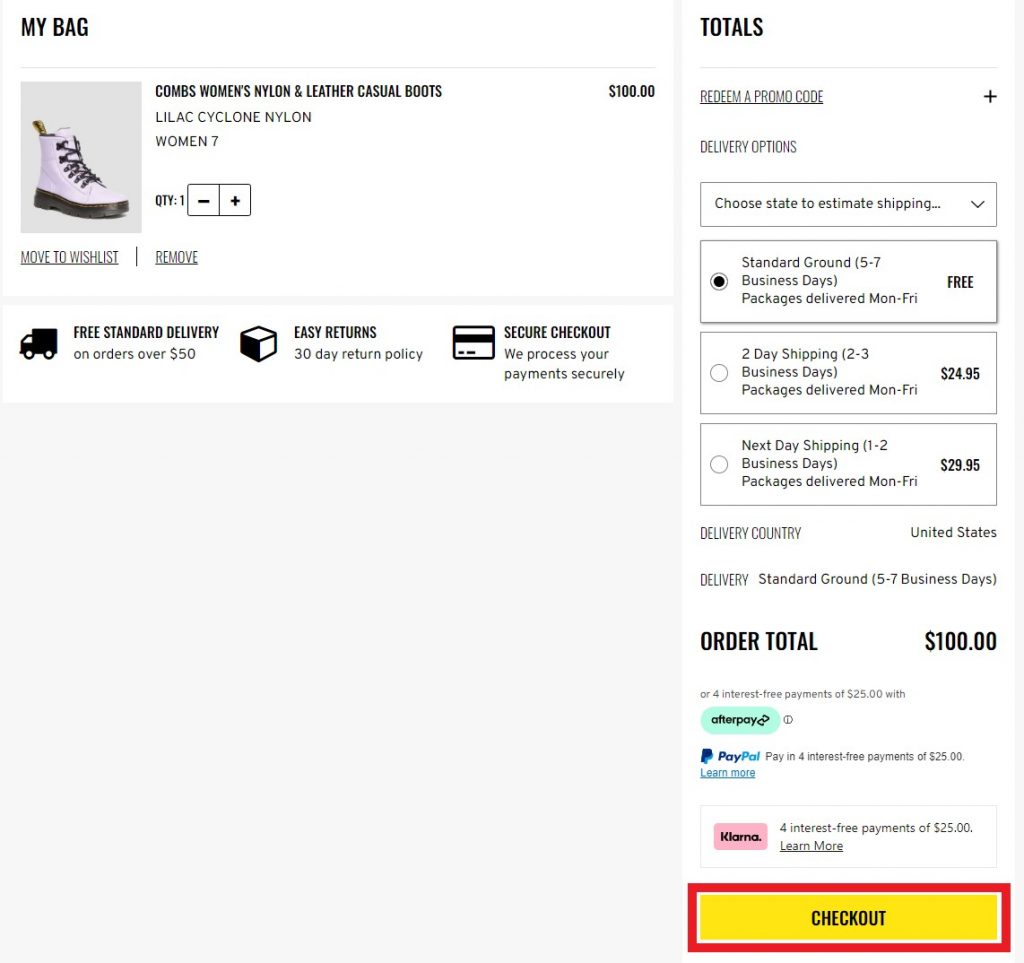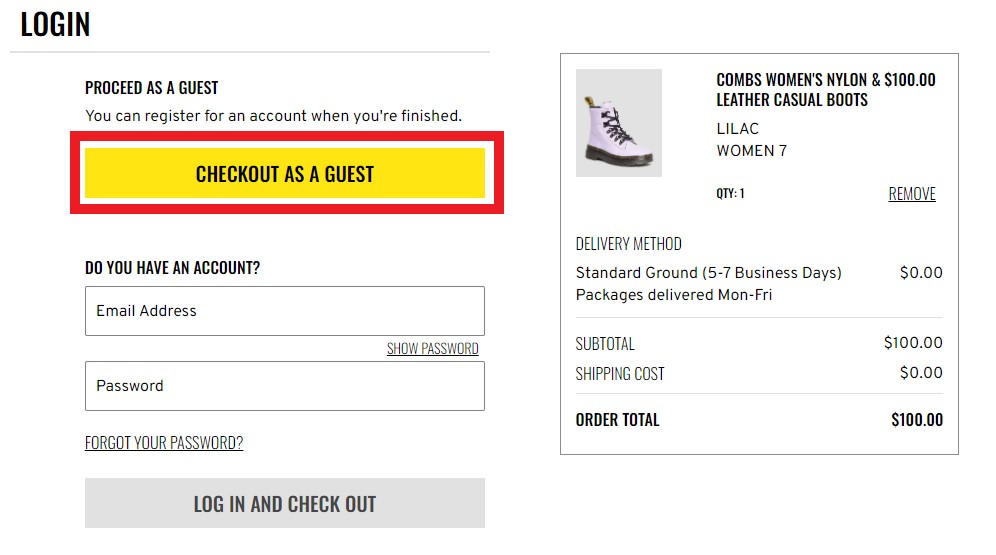 Step 6: Click "Checkout as a Guest" to checkout without an account.
Or, you can log in below.
Step 7:Fill in your name with your BNS member ID, and email address, create a password, and BNS US warehouse contact number.
For the warehouse contact number, go to "Overseas Warehouse Address" on your Buyandship member centre and view the information on Buyandship's US warehouse.
Click "Continue to Payment" to proceed.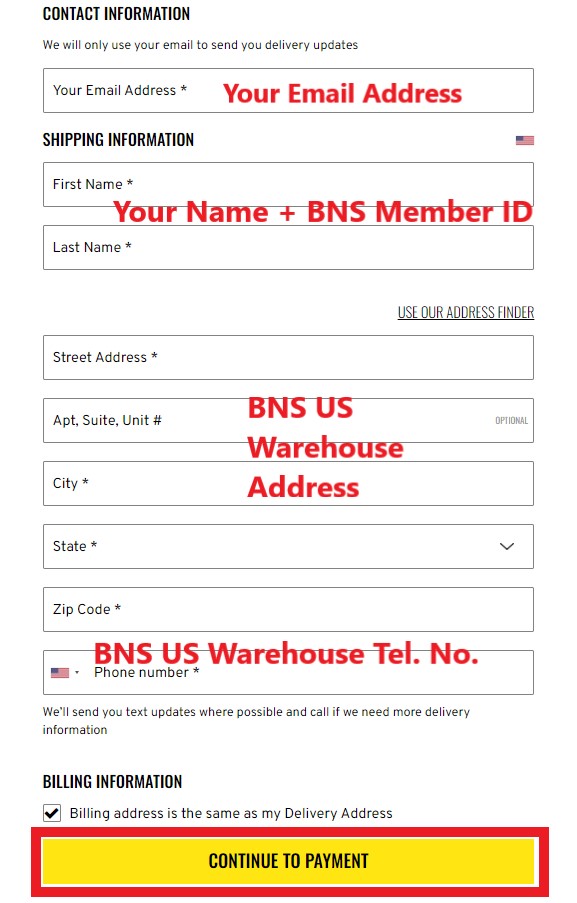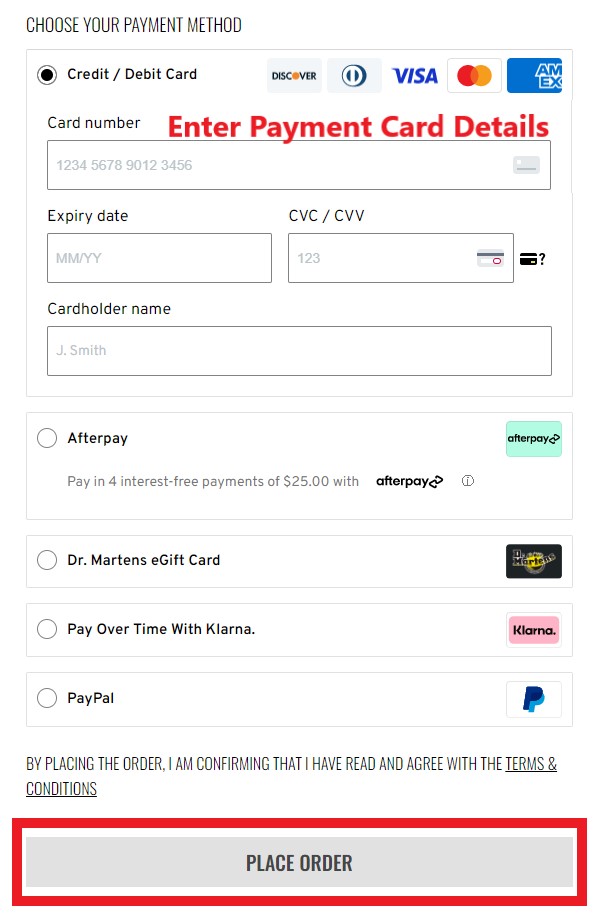 Step 8:Choose your payment method of either credit card or PayPal.
Enter your payment card details and click "Place Order" to complete your checkout.
Ta-da! You'll receive a confirmation email shortly!