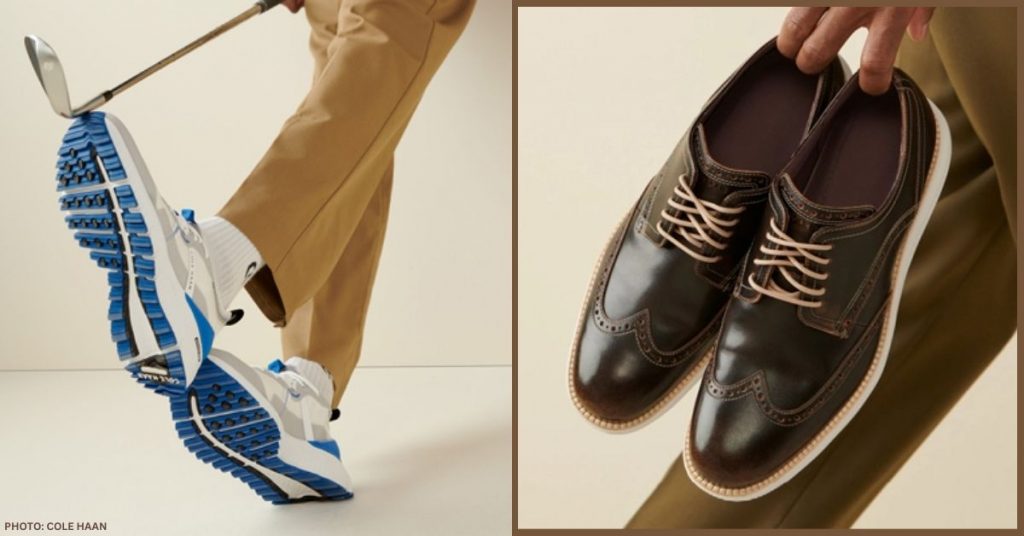 Cole Haan is a popular brand for shoes, bags, and accessories. And while the brand is available in the Philippines, prices are often higher locally than in other countries. If you're looking to save money on Cole Haan products, we just discovered that the best place to shop is Cole Haan Australia!
You can now shop styles for cheaper prices or styles that aren't available locally directly from its official online shopping store in Australia and ship your goods straight to your doorstep in the Philippines, hassle-free with the help of Buyandship! Find out how to shop with our handy guide with 6 Cole Haan styles to shop – the price difference will surprise you!
Cole Haan Australia vs. Cole Haan USA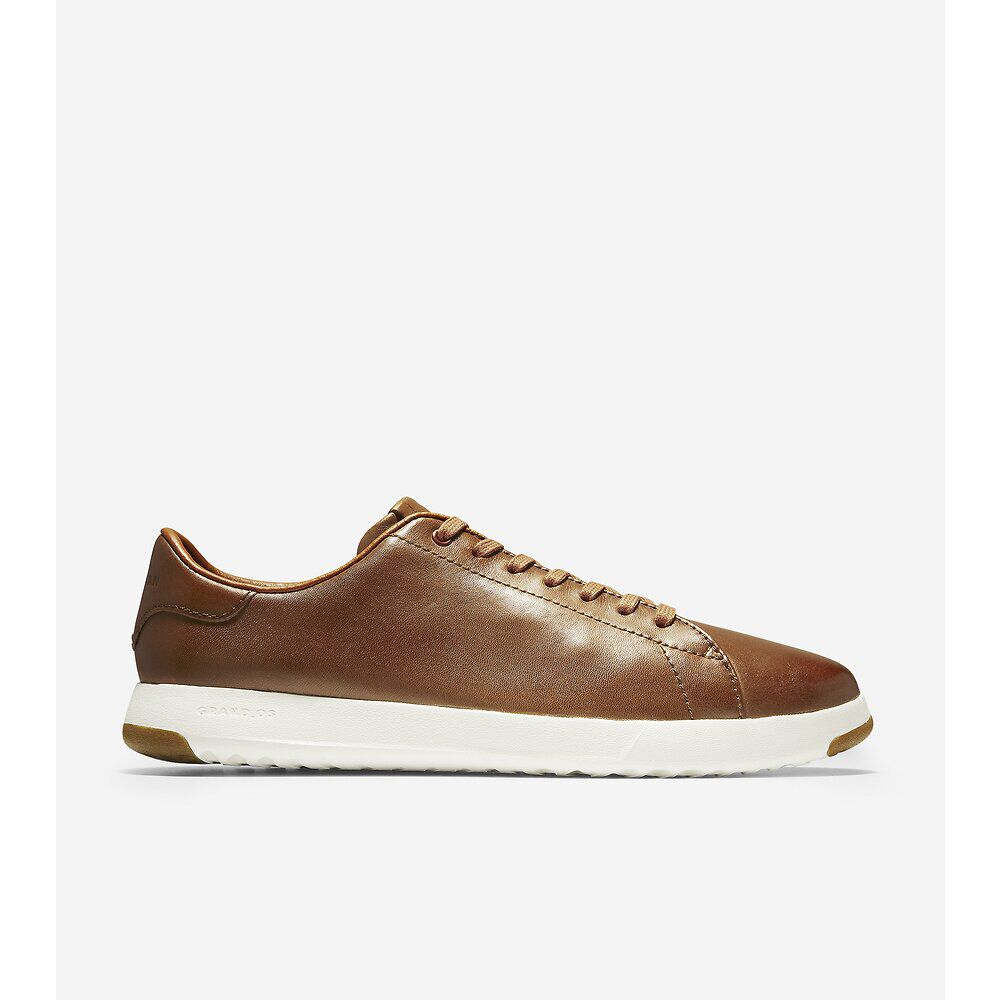 Cole Haan Grandprø Tennis Sneaker
Topping out at just 8.8 ounces, GrandPrø Tennis was born from a simple ethos: everything you need, and nothing you don't.
Philippines Price: PHP 9,995.00
US Price: PHP 8,400.08 (US$150)
AU Price: PHP 2,403.66(AU$66)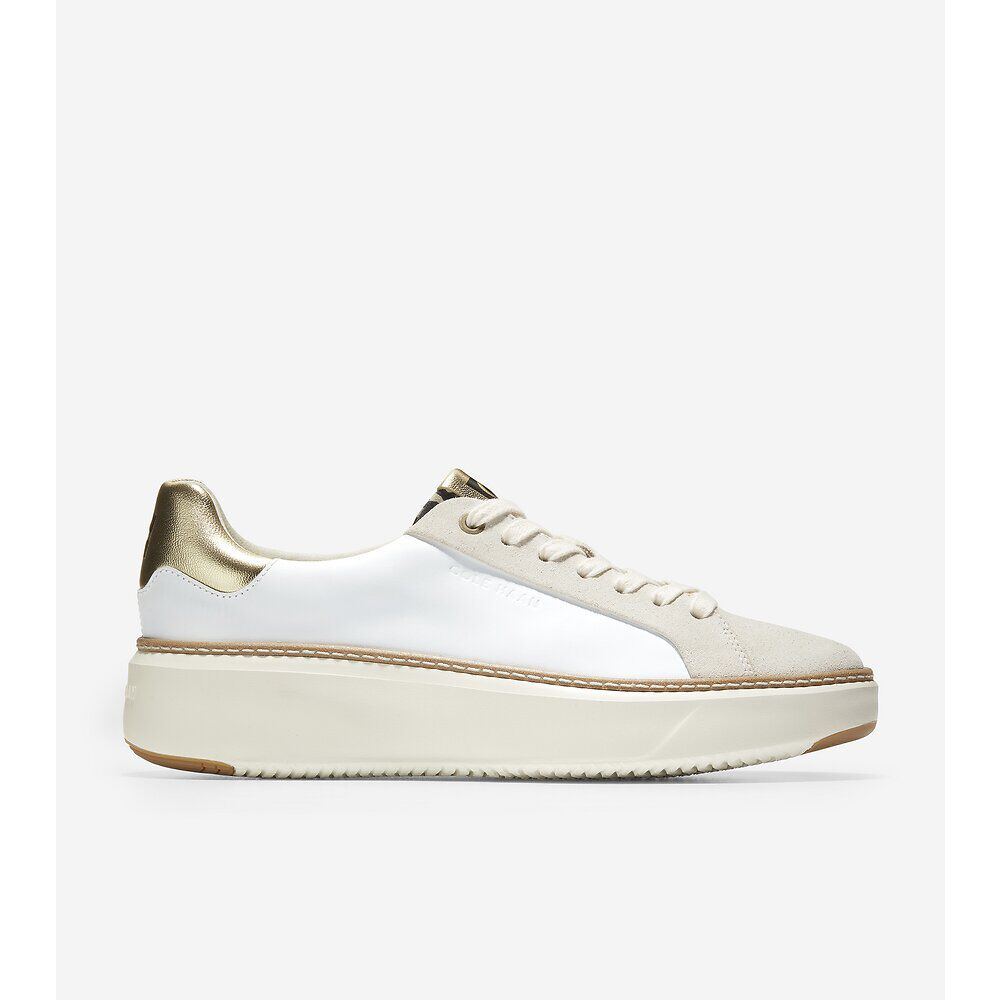 Cole Haan Grandprø Topspin Sneaker
Featuring a crafted welt that connects an extra-cushioned GRANDFØAM midsole to a luxe leather upper, the GrandPrø Topspin Sneaker offers superior style and comfort.
Philippines Price: PHP 9,995.00
US Price: PHP 8,960.08 (US$160)
AU Price: PHP 2,840.69(AU$78)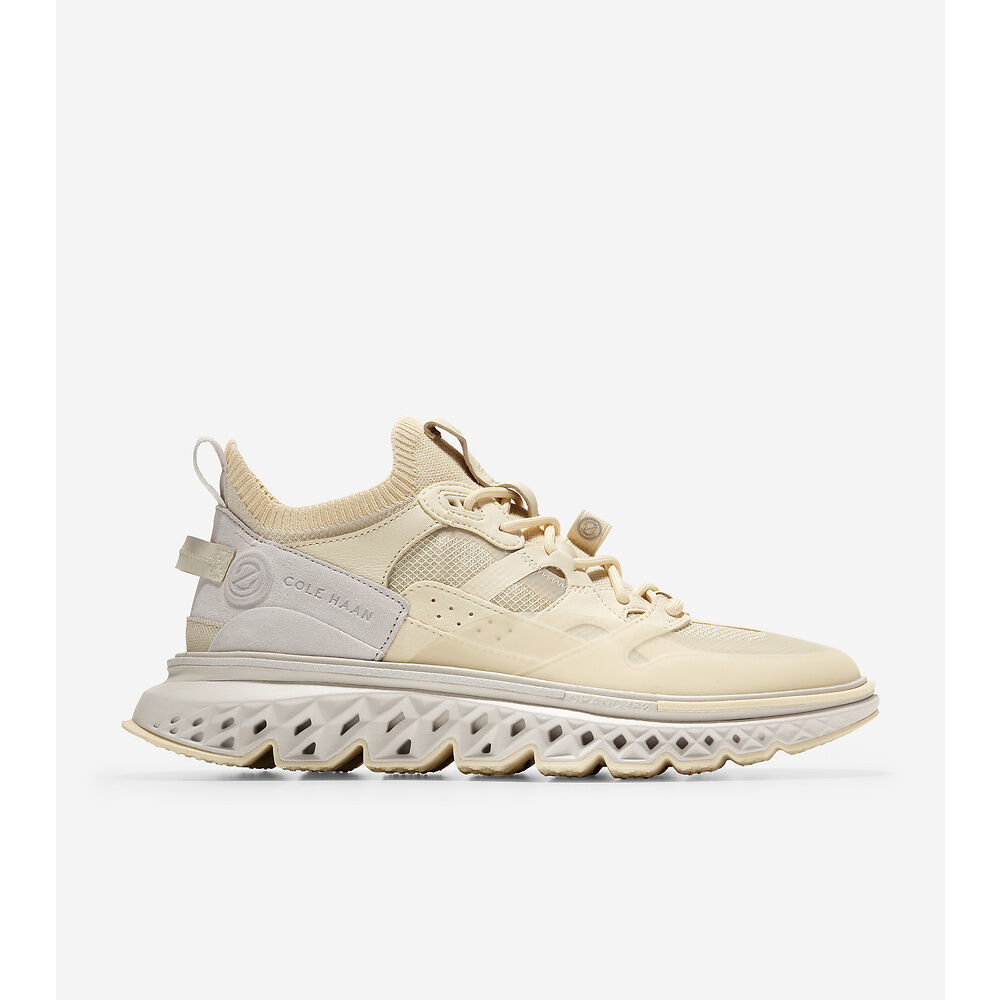 Cole Haan 5.ZERØGRAND Work Sneaker
Built for adjustability and style, the 5.ZERØGRAND Work Sneaker is in a class of its own~ these shoes are the perfect balance of traction and flexibility.
Philippines Price: PHP 16,995.00
US Price: PHP 10,077.29 (US$179.95)
AU Price: PHP 4,315.66(AU$118.50)
Cole Haan GrandPrø Crossover Sneaker
Featuring a luxuriously cushioned GRANDFØAM footbed, a high-traction EVA outsole, and a classic old-school sneaker vibe, this sneaker is sure to become your new go-to for all-season style.
Philippines Price: PHP 9,995.00
US Price: PHP 9,520.09 (US$170)
AU Price: PHP 2,731.43(AU$75)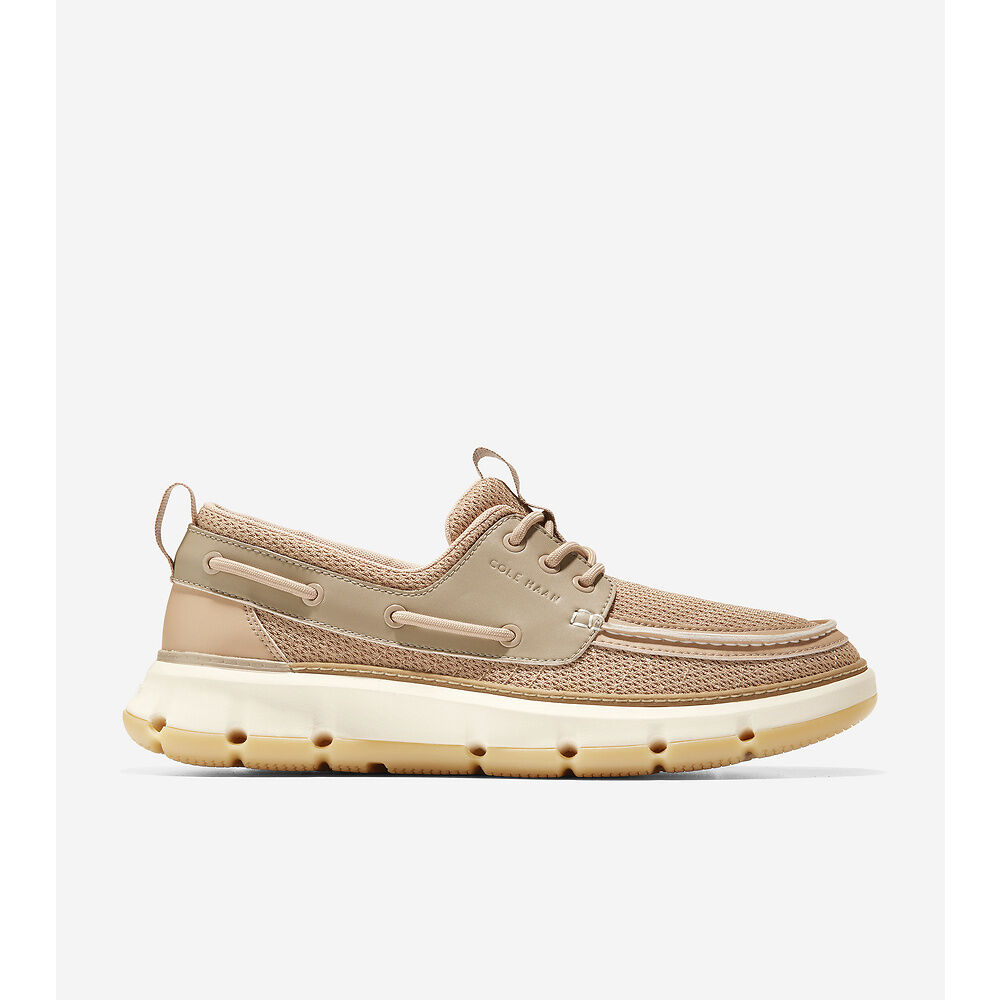 Cole Haan 4.ZERØGRAND Regatta Boat Shoe
Built to tackle the rigorous needs of sailors and beach enthusiasts alike, this style features unparalleled performance technology and effortless style.
Philippines Price: PHP 9,995.00
US Price: PHP 5,037.24 (US$89.95)
AU Price: PHP 2,731.43(AU$75)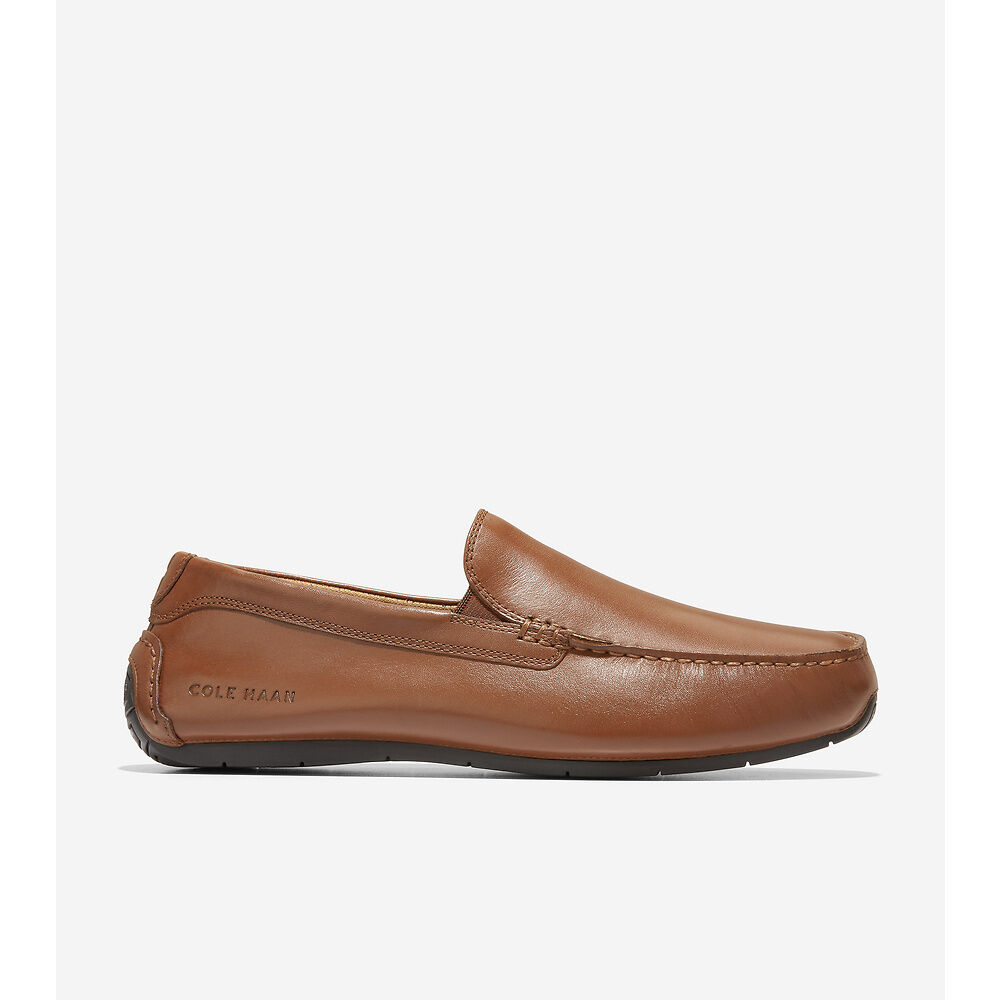 Cole Haan Grand City Venetian Driver
The effortless Grand City Venetian Driver defines easy versatility. With premium leather uppers and meticulous stitch detailing for the ultimate in modern craft, this style has no shortage of comfort.
Colorway Not Available in the Philippines
US Price: PHP 8,624.08 (US$154)
AU Price: PHP 2,731.43(AU$75)
How to Shop From Cole Haan Australia via Buyandship
Step 1:Go to Buyandship website to log in or register as a member.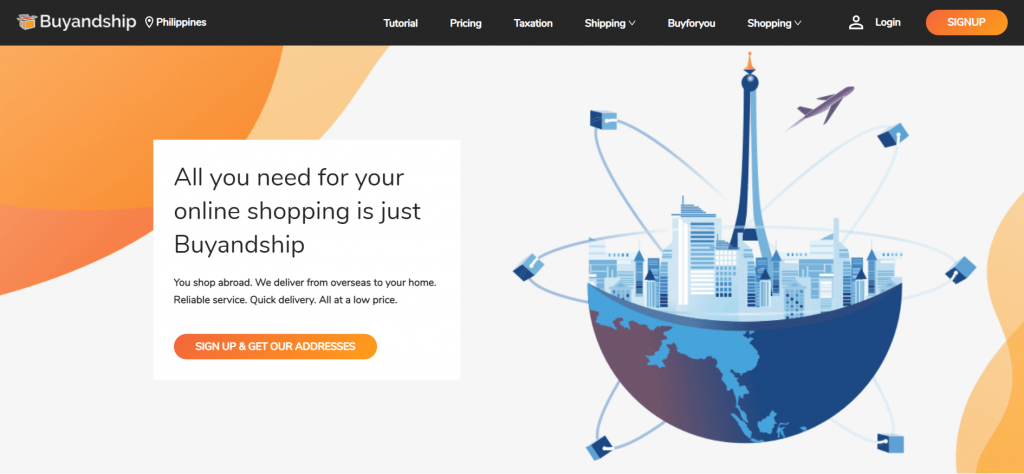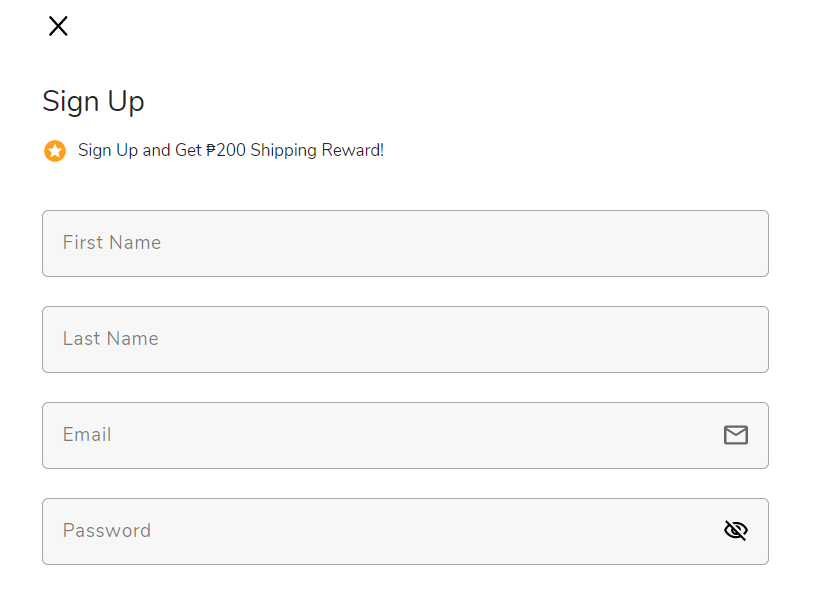 Step 2:Fill in your first and last name, and email address and set your account password. Click "Sign Up" once the details are completed.
You can start browsing by gender, or search for a particular product on the search bar!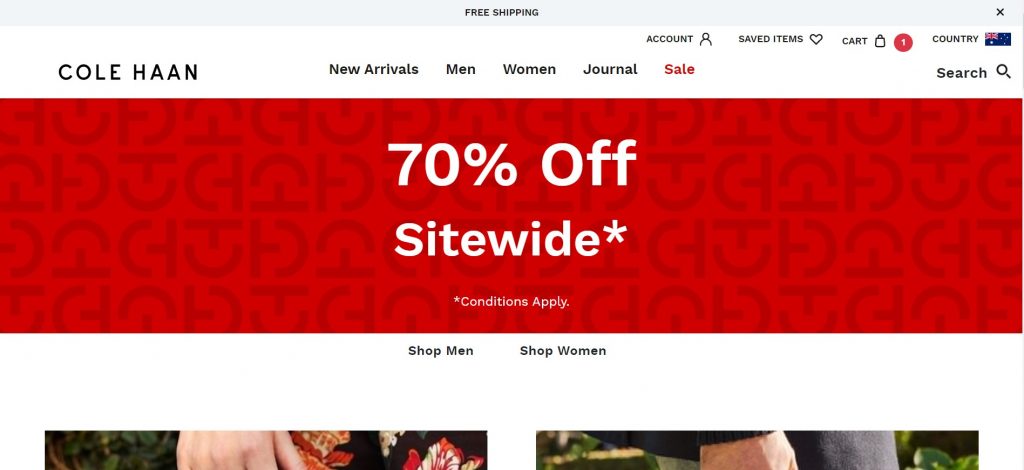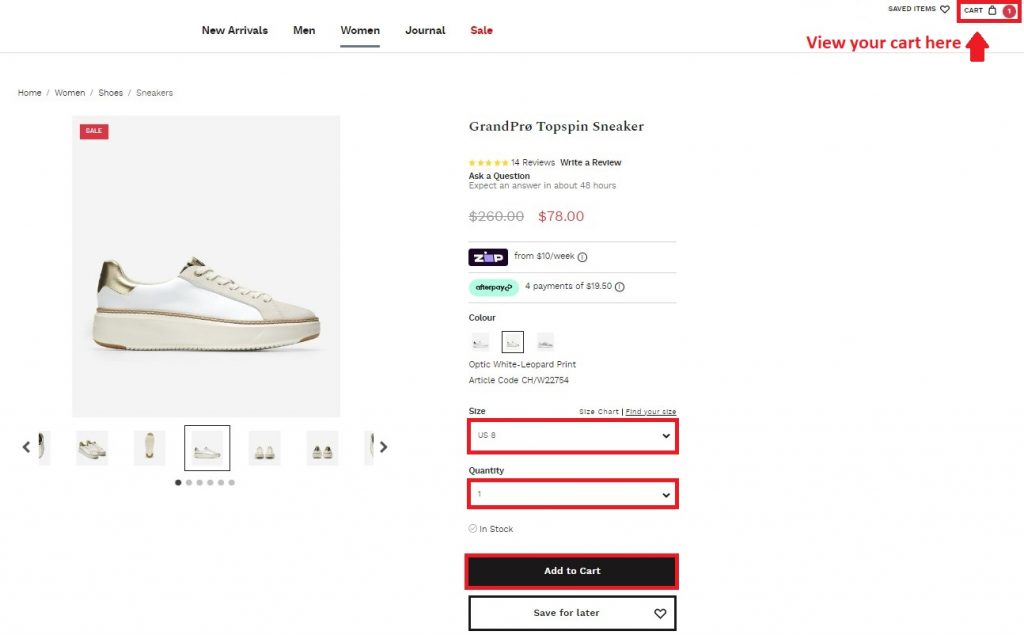 Step 4:If you wish to add an item to the cart, select your size/quantity and click "Add to Cart".
When you're ready to checkout, you're able to go to your shopping cart by clicking the top right corner as shown.
Step 5:When you're in the cart, double-check the items you've added. Click "Proceed to Checkout" for the next step.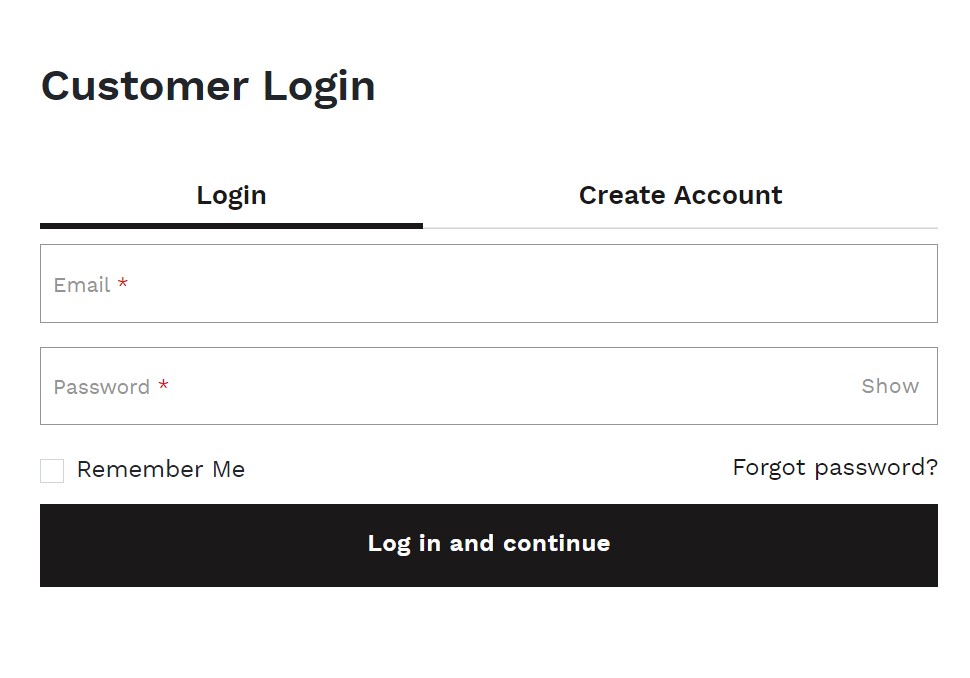 Step 6:Upon Entering Buyandship's Shipping Address, you can either checkout as a guest or login/sign up for an easier checkout process.
Step 7: Fill in your name with your BNS member ID, BNS AU warehouse contact number, and address.
For the warehouse number and address, go to "Overseas Warehouse Address" on your Buyandship member centre and view the information on Buyandship's Australia warehouse.
Click "Continue to Billing" to proceed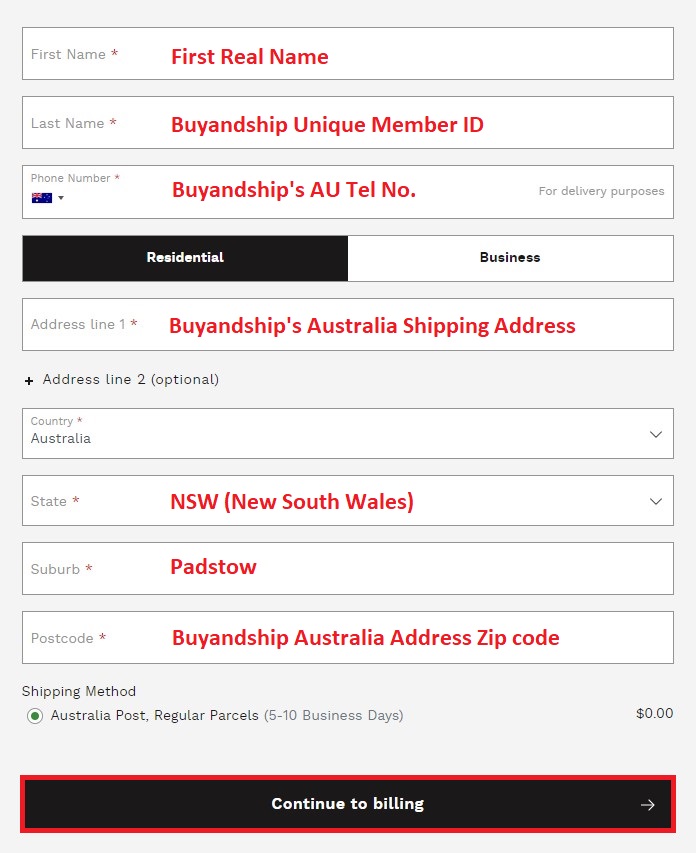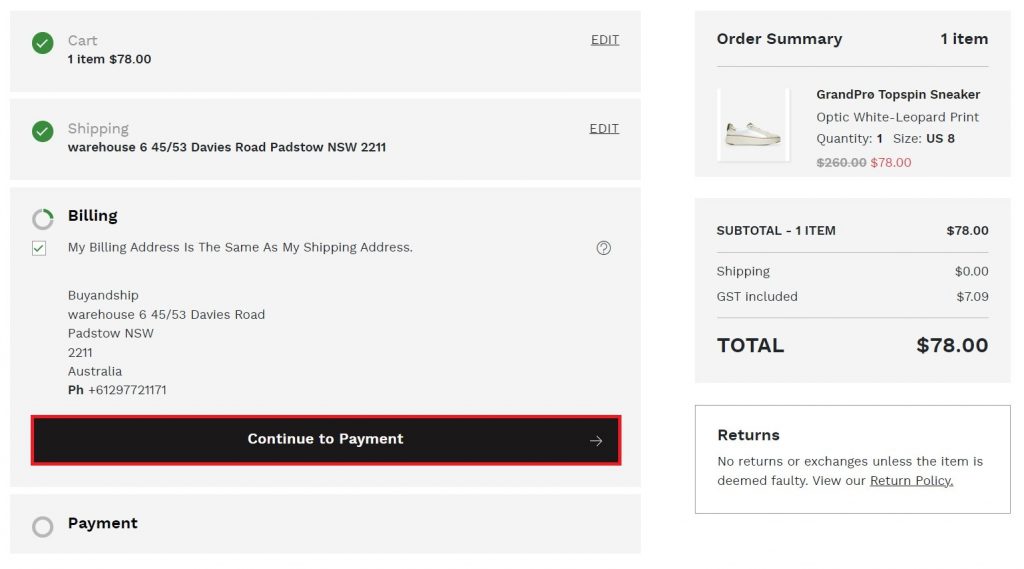 Step 8:For Cole Haan's Billing Address, simply click "My Billing Address is the Same As My Shipping Address"
Since Cole Haan only accepts Australian Billing Addresses, you can use Buyandship's Australia Shipping Address as your billing address. Once done, click "Continue to Payment" to proceed.
Please note: If your order didn't go through, try using Buyandship's Portland Address as your billing address. Just click the "Billing address same as shipping address" button.
Step 9:Choose your payment method of either credit card or PayPal.
Simply enter your payment card details then that's it, time to place your order!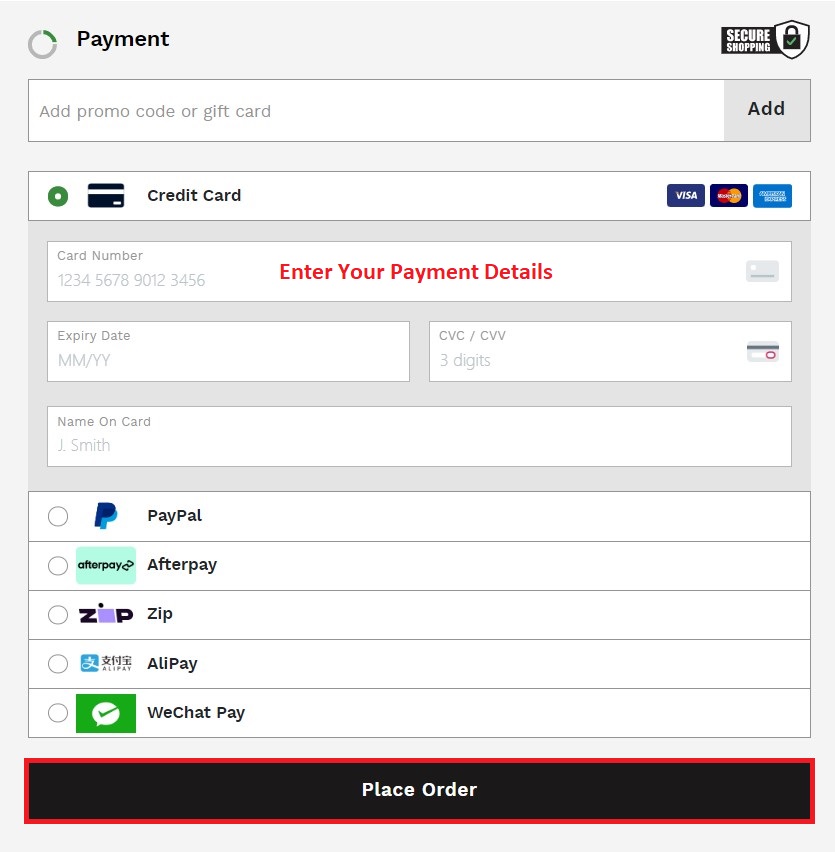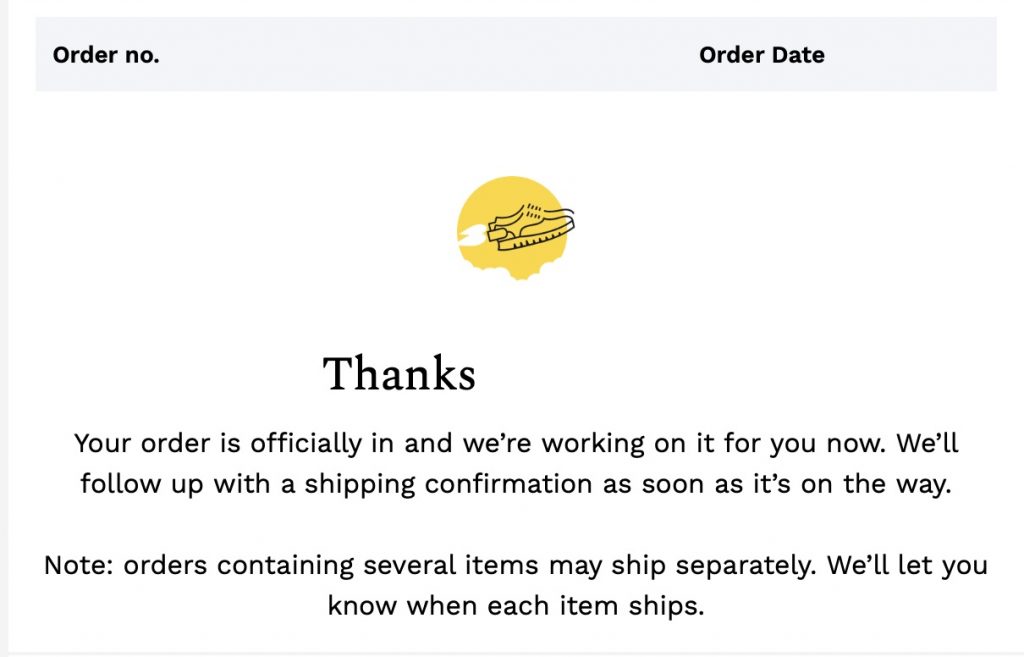 Step 10:Complete your order checkout and wait for Cole Haan's confirmation email!
Once you complete the checkout process, you'll receive a confirmation email shortly!